Special day of Kyoto Manga Museum
Note: The opinions and views expressed in this user report are those of the individual author and do not necessarily reflect the opinions and views of japan-guide.com.
August 12, 2012 - Special day of Kyoto Manga Museum
Japanimation , Games , Vocloid made a culture of COS-Play.
sometimes we have Cos-Joy a largest event in Kansai area at Kyoto MM.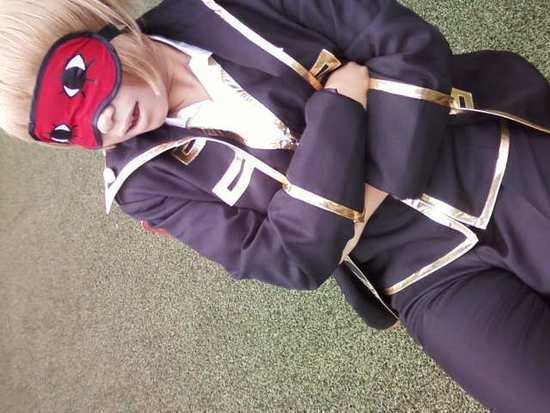 Gintama is not based on the real history. But based on parallel world where the Shogunnate government had survived while only a few Samurai could been a beaurocrat. So-go is a third leader of a special police-force Shinsengumi (真選組)
He loves to use eye-mask before his fight at night and else.