Hokkaido Day 1 - Late Night Ramen Dinner
Note: The opinions and views expressed in this user report are those of the individual author and do not necessarily reflect the opinions and views of japan-guide.com.
July 2, 2016 - Hokkaido Day 1 - Late Night Ramen Dinner
日本にただいま戻りました!

Those who have no idea what I've written above, it means simply that I've returned to Japan (actually I'm back at home in Malaysia while writing this report).

Why I chose to start off my first report on japan-guide.com with the greeting above is because this is not about my first trip but the sixth trip to Japan since 2014. With its immense wealth of information, japan-guide.com has been an invaluable tool for me to plan my trips to the Land of the Rising Sun and for that I would like contribute to the site by sharing my travel experiences with everyone.

This time, I'm going to write about my recent two-week trip to Hokkaido, where I'll be making a big round around the island prefecture by train, visiting key attractions including Yoichi, Otaru, Noboribetsu, Shiretoko, Rebun, Farm Tomita and Biei.

Since this is my first time visiting Hokkaido, my first stop was naturally the prefectural capital of Sapporo. Although there were direct flights from Kuala Lumpur (KL) to New Chitose Airport by Air Asia, I chose to fly with ANA instead as ANA had started a new route between KL and Narita and had offered some nice discounts during the time the route was announced. Good luck trying to get a cheap ticket from Air Asia in July and August, as these months are known to be the peak season for lavender viewing and tour companies would buy up these tickets in bulk. After all, what's the harm of adding a couple hundred ringgit on a 5-star airline with food, beverages and in-flight entertainment on board?

P.S. At the time of writing, ANA announced a second Malaysian route between KL and Haneda.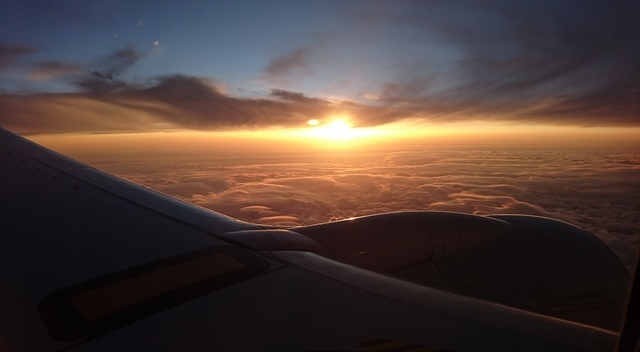 I've finally arrived at Sapporo station at about 9pm. The rain had stopped and to my surprise the weather was cool and pleasant even though it was summer - now I know why tourists love Hokkaido so much. At this time I was already hungry. It's such a shame that the flight between Narita and New Chitose didn't provide any snacks on board. Nevertheless, I've already made plans to sample Sapporo's famous dish - miso ramen.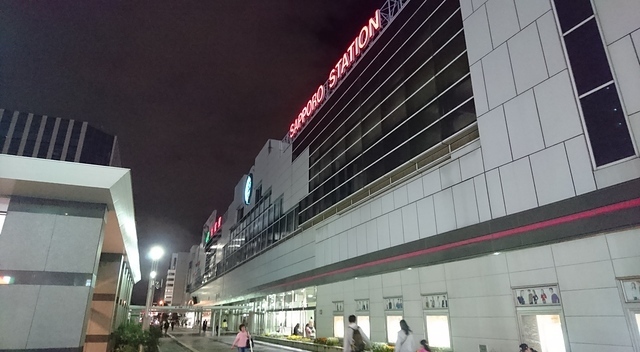 After checking in at the nearby backpacker's hostel Wagayado Hale, I headed back to the station to board the subway to Sapporo's famous watering hole, Susukino. This is the place to be if you want to find late night eats, as there are plenty of ramen shops and other restaurants open until 3 in the morning.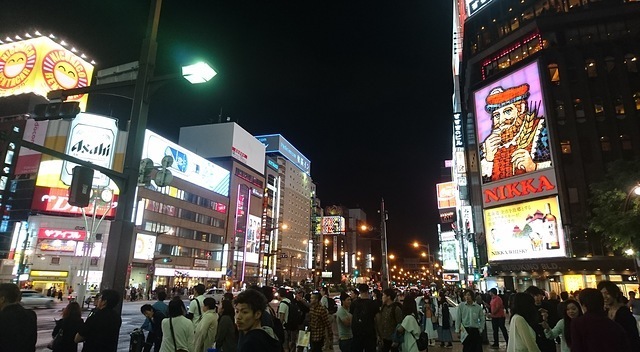 The most famous place to have ramen in Susukino is Ramen Yokocho. However, after some extensive research on Sapporo ramen, I had the impression that Ramen Yokocho is too touristy and caters too much to the foreigner's palate. I've decided to stray away from the main thoroughfares of Susukino by taking the streetcar to Higashi-Honganji-Mae station.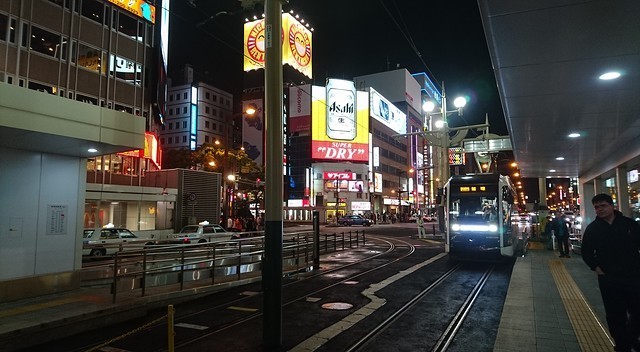 From Higashi-Honganji-Mae station, I walked another 3 minutes or so to a well known ramen establishment called Ebisoba Ichigen. This restaurant's specialty is its broth made purely from prawn heads and customers can choose between different combinations of miso, salt or soy sauce with either pure prawn stock (sonomama), prawn stock mixed with some pork stock (hodohodo) or a rich blend of prawn and pork stock (ajiwai). This restaurant has branches in New Chitose Airport and Shinjuku.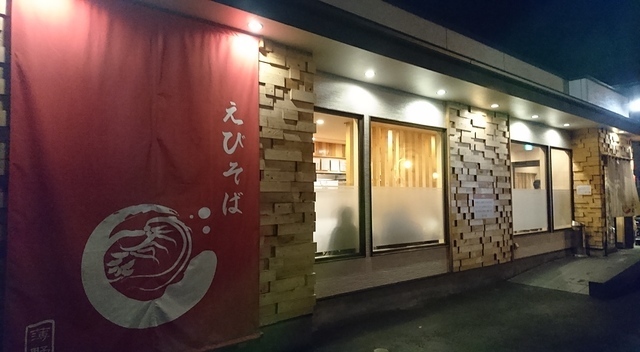 What I like about this restaurant is its spacious interior with plenty of waiting seats.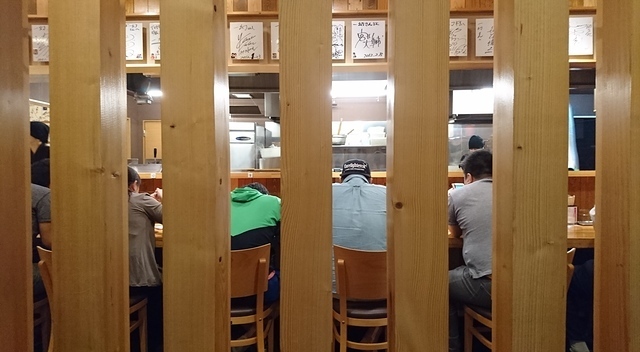 I've ordered the restaurant's recommendation (according to their website) of miso-ajiwai with hosomen (thin noodles) and a side of ebi onigiri, a rice ball infused with prawn stock that goes well with the soup. Ramen toppings include an egg, a piece of chashu, some tempura bits (tenkasu) and a bit of crushed fried prawn heads to add richness to the broth.

Ah, it's been a long time since I had ramen this good. However, I couldn't help to think that there had to be better ramen out there in Sapporo. Nevertheless, this was not going to be the only ramen in Sapporo that I'd be tasting.