Hokkaido Day 8 - Journey to the North
Note: The opinions and views expressed in this user report are those of the individual author and do not necessarily reflect the opinions and views of japan-guide.com.
July 9, 2016 - Hokkaido Day 8 - Journey to the North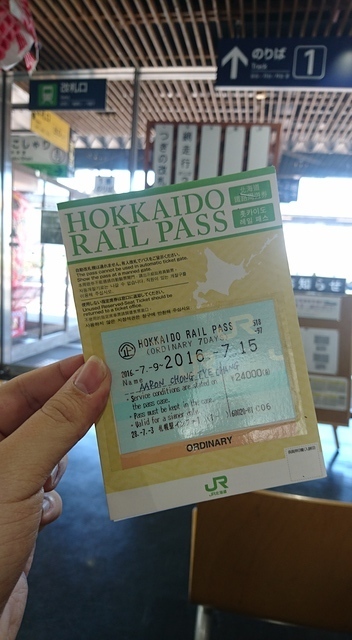 One week had passed in Hokkaido and it was now time to continue on with the second week of the trip. On this day, I would be taking a long train ride all the way to the northernmost city of Japan, Wakkanai! There would be no sightseeing involved on this day so brace yourselves for some boring pictures of my ten-hour train journey.

At Camp Clione I made friends with three Japanese guests. In order to keep their identities a secret, I will address them as Takoyaki-san, Udon-san and Kurobuta-san instead in this post. Apparently, Udon-san and Kurobuta-san were also heading to Wakkanai but they would be going there by rental car. Takoyaki-san had been to Wakkanai before coming to Shiretoko and apparently the weather over there wasn't that good. So it looked like I'd be finally seeing some depressing, wet rainy weather over there.

Udon-san and Kurobuta-san offered me to ride in their car to Wakkanai but I couldn't as I had gotten myself a 7-day Hokkaido Rail Pass for the week. They instead dropped me off at Shiretoko-Shari station and we arranged to meet up at Wakkanai for dinner.

I soon got on the one-man train bound for Abashiri and we would soon find out which one of us will arrive there first!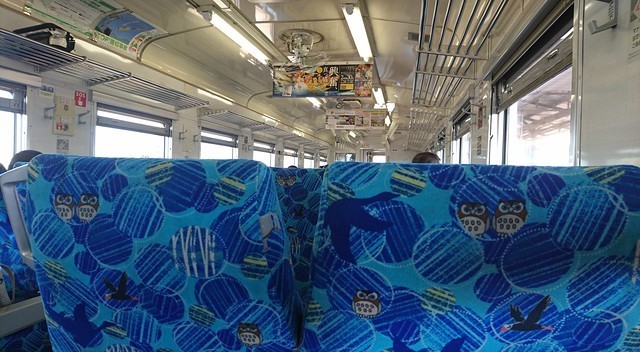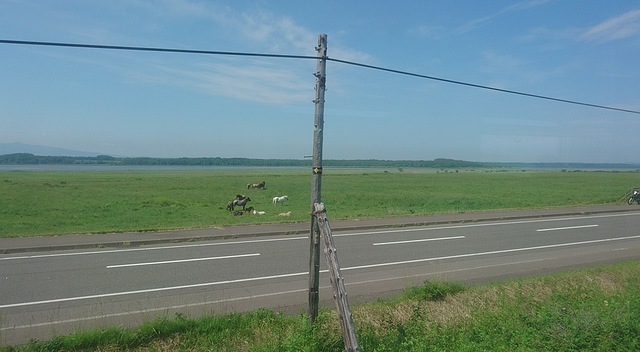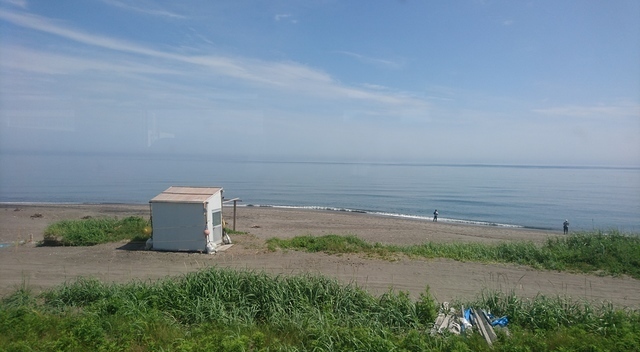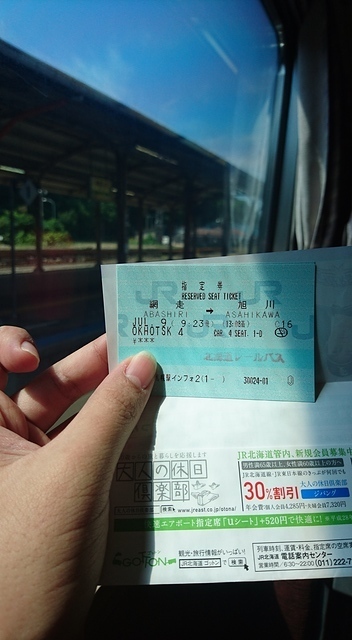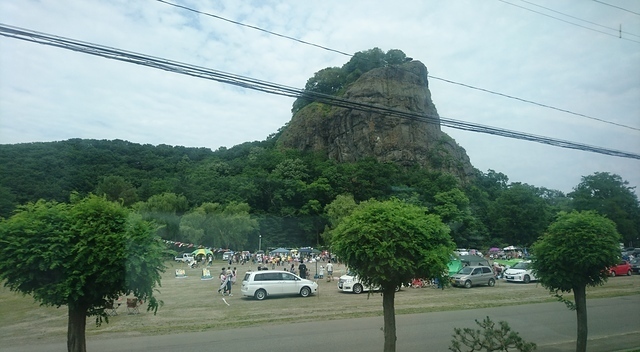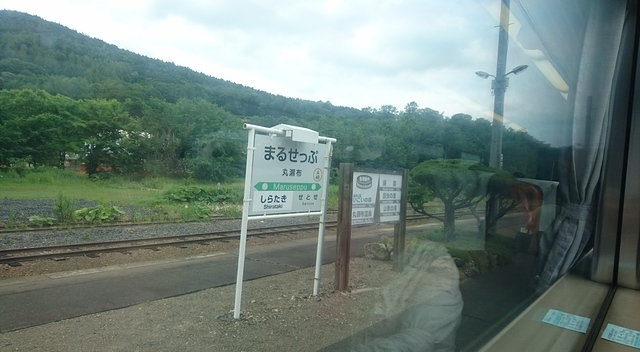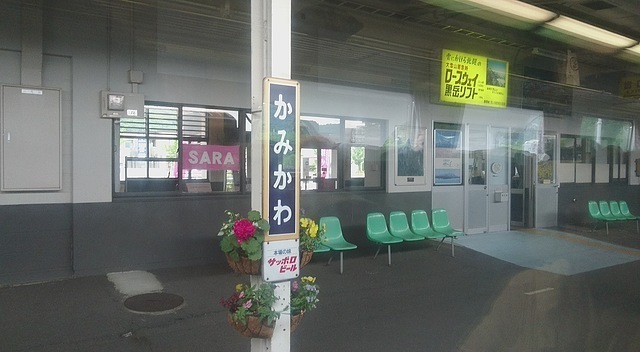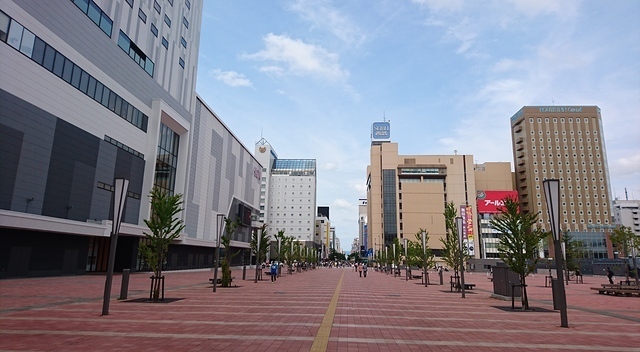 I got off at Asahikawa Station for the next train bound for Wakkanai. I had an hour's worth of layover time to have a proper lunch in Asahikawa. Asahikawa Ramen perhaps?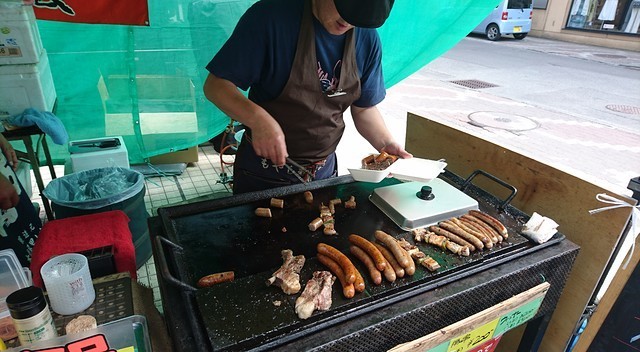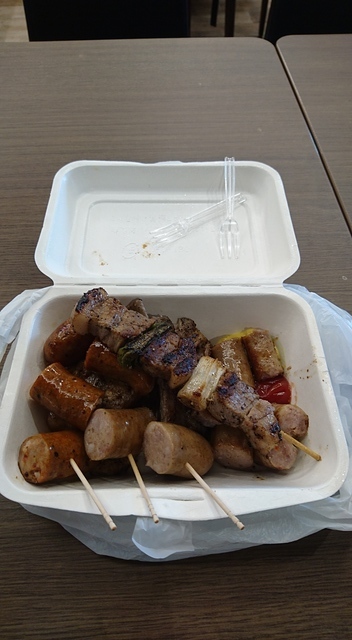 And now it's time to head back to the station and board the train to Wakkanai!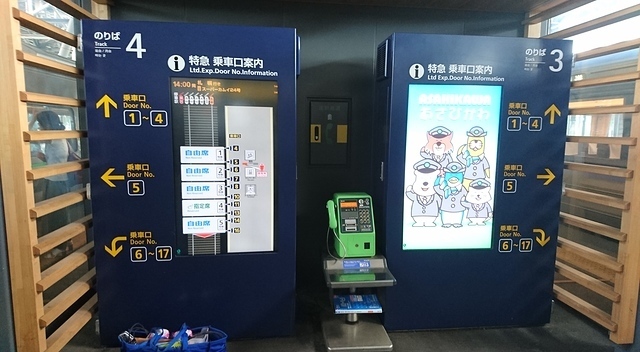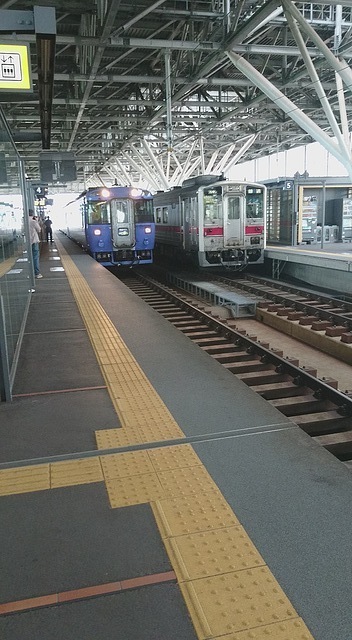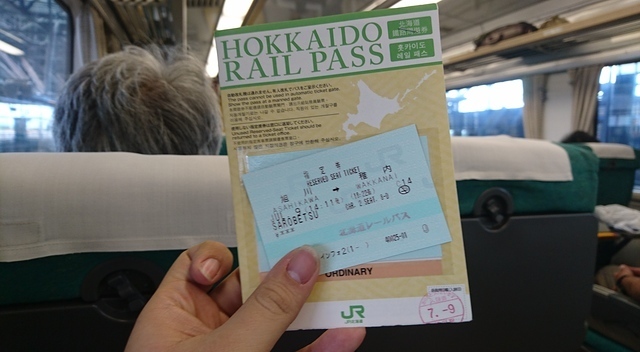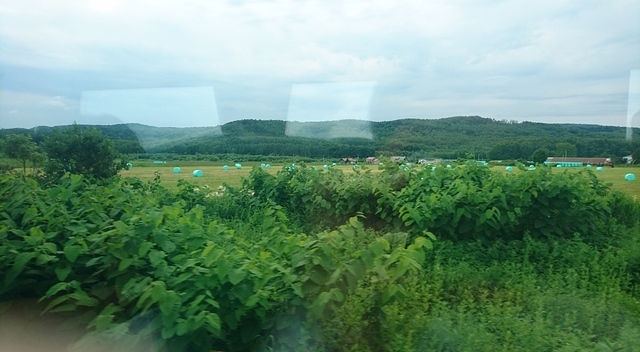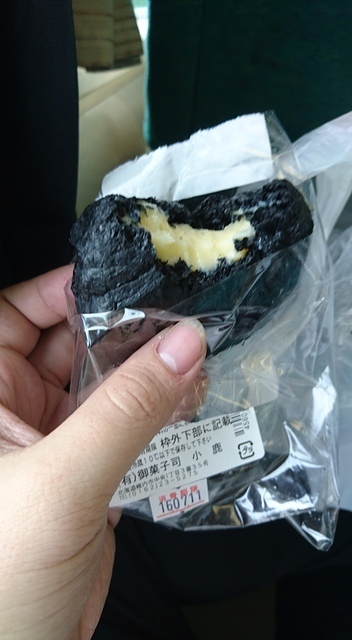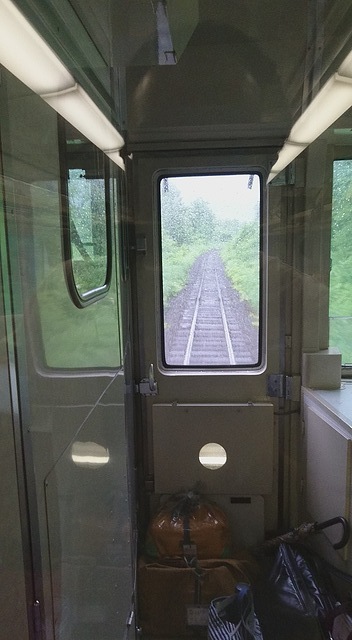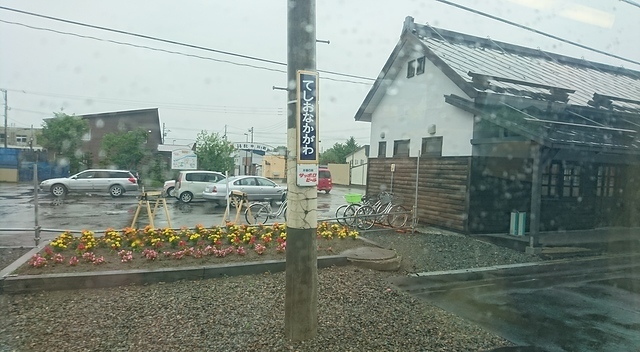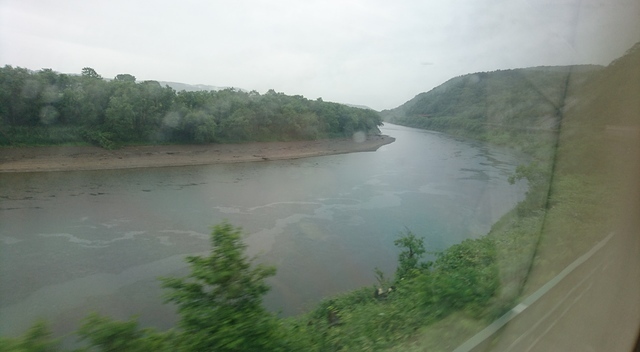 After ten hours starting from Shiretoko-Shari, I finally arrived at Wakkanai, the northernmost city in Japan!

This time, I went a bit more extravagant as I had booked a double room at the Dormy Inn. After checking in, I got a Facebook message from Udon-san. Apparently they had already arrived in Wakkanai 3 hours earlier than me!

Car - 1, Train - 0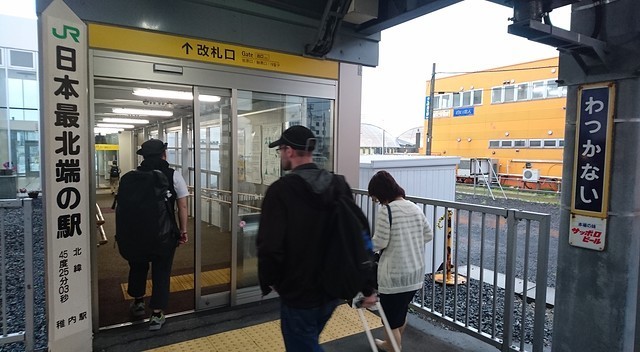 Kurobuta-san soon came to the hotel to pick me up for dinner at their place. They were currently staying at a rider house above a seafood restaurant at Cape Noshappu. Although the restaurant does not open for dinner, Kurobuta-san had requested for my meal to be prepared for the night. The food sold here was pretty cheap compared to other places that I've been to.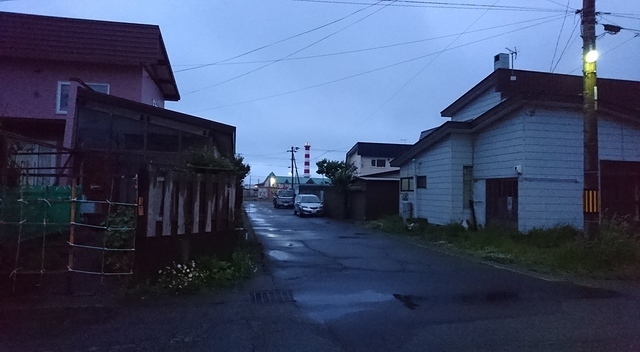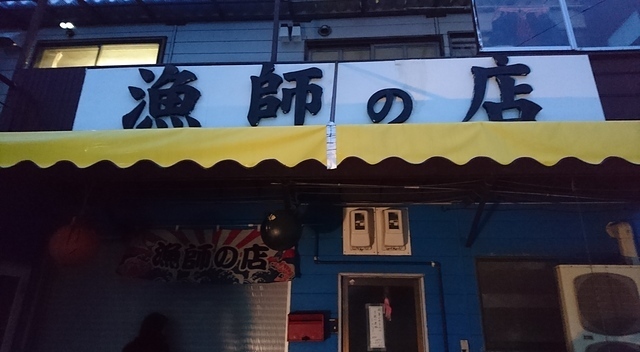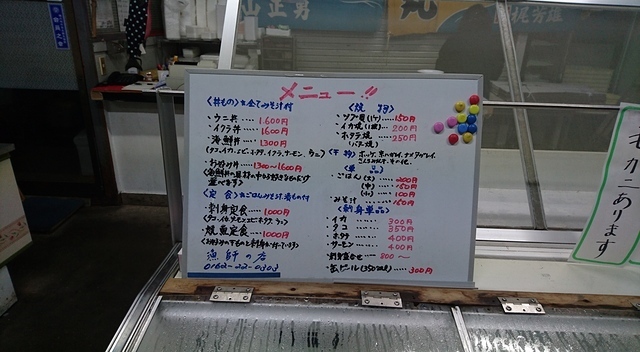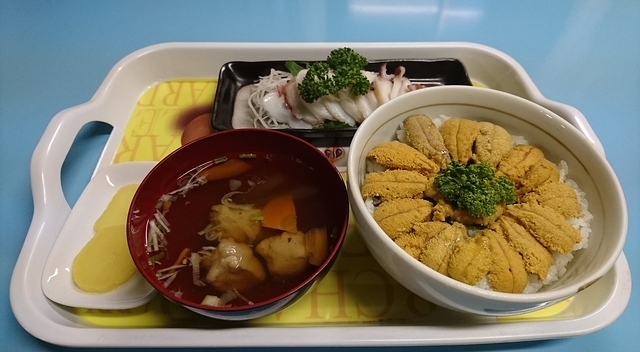 I had my dinner at the rider house upstairs while Kurobuta-san went to pick up Udon-san from a sento ten minutes away. Even though rider house was worn out and patrons were forced to take their baths outside, it only costs JPY2500 a night with sea-urchin breakfast and dinner included, a stark contrast to the JPY8000 room at the Dormy Inn. This was not something that could be booked online and the only way that people find out of such cheap lodging was through word of mouth.

After dinner, all the guests came back from their baths and we had a nice conversation together with the fisherman who owns the place along with some free sashimi and booze on the house.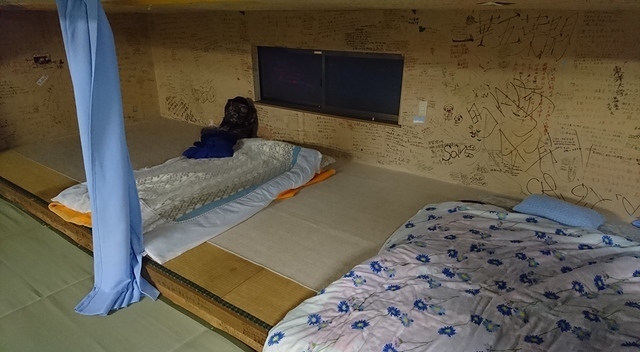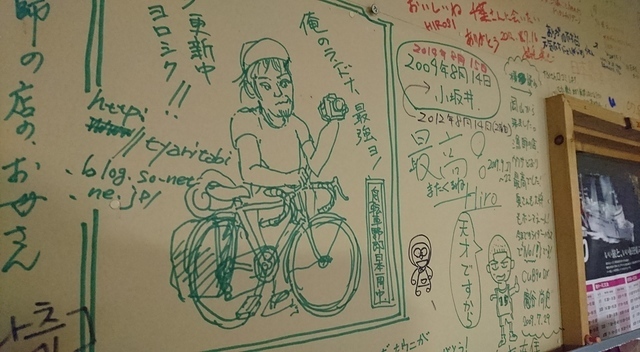 Stay tuned for the next post where I'll visit Cape Soya, the northernmost point of mainland Japan.

Please visit my Flickr album to see more pictures of this trip.
https://www.flickr.com/photos/124829205@N08/albums/72157668285612204