Hokkaido Day 13 - Biei's Patchwork Road and the Blue Pond
Note: The opinions and views expressed in this user report are those of the individual author and do not necessarily reflect the opinions and views of japan-guide.com.
July 14, 2016 - Hokkaido Day 13 - Biei's Patchwork Road and the Blue Pond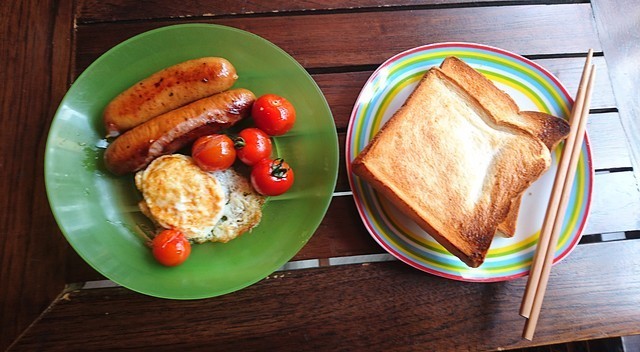 It is now my second last day in Hokkaido and I have one more tourist attraction to visit before I fly home tomorrow.

I started the day with a homemade breakfast of sausage, eggs and sweet cherry tomatoes with the groceries that I bought from Furano Marche last evening. After breakfast, I repeated the same routine as yesterday by walking to Asahikawa station to board the next train to Biei.

This time, however, I chose to travel like a local by boarding the one-man single coach train terminating at Biei. Unlike the Norokko train, it wasn't a pleasant experience at all as the train was filled up to the brim with Chinese tourists and whiny children. Sometimes I wonder how would the locals feel when their little village trains became as packed as the subways of Tokyo.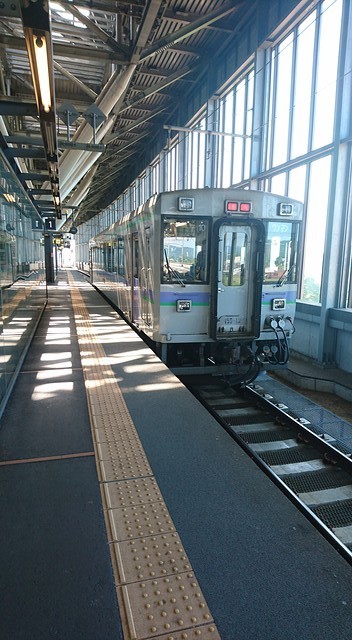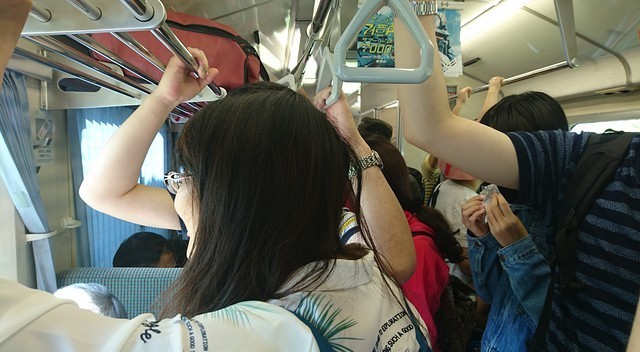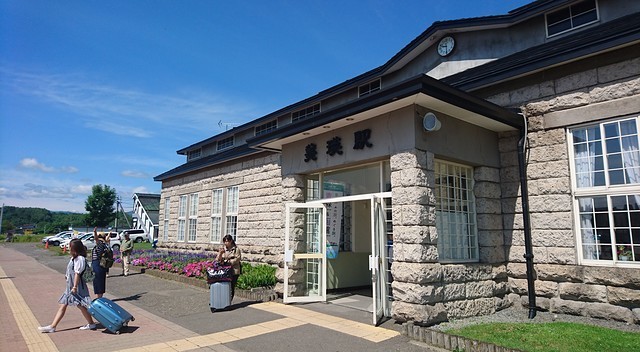 Once I reached Biei, I headed to Terashima Shoten, one of Biei's first bicycle rental shops.

I planned to cycle the long route of Patchwork Road and knowing that there were going to be lots of up and down slopes, I decided to spend a bit more for an electric bike instead. The electrical bike cost JPY600 an hour or JPY3000 a day, as opposed to JPY200 an hour or JPY1000 a day for a regular bike.

The cycling map that I received from the shop was too simple, so I decided to use the one that I've downloaded from the Biei Tourism Website instead.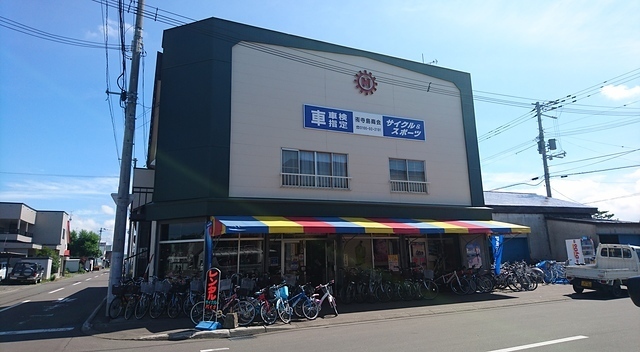 Once I familiarize myself with my bike, it's time to venture out into the beautiful countryside of Biei and visit all four famous trees of Patchwork Road! It was an amazing experience riding in the wind surrounded by picturesque landscapes and showered with plenty of warm sunlight.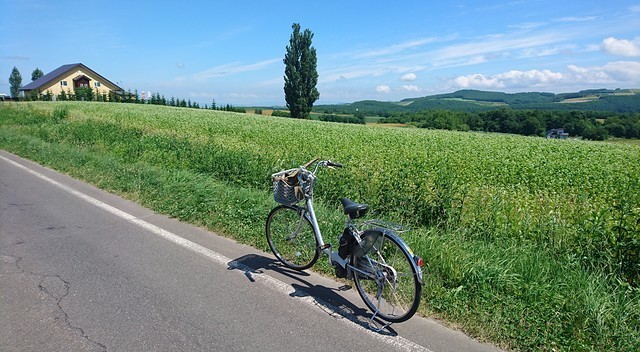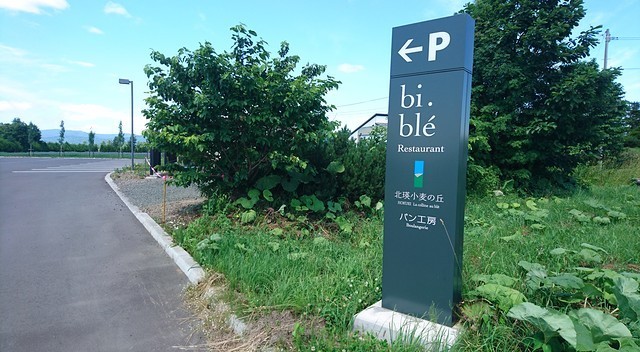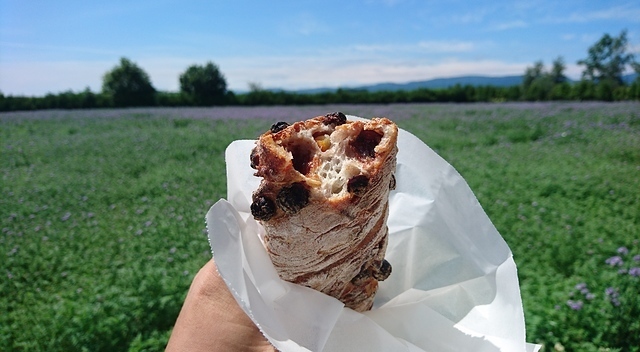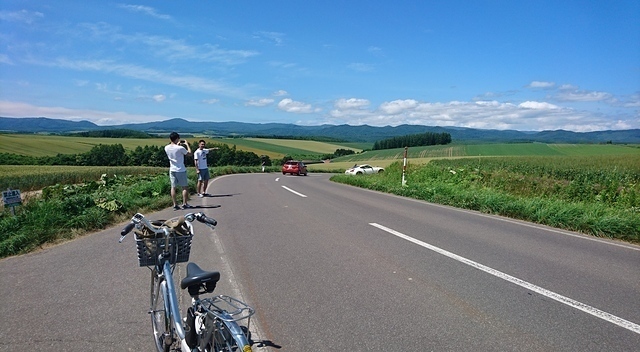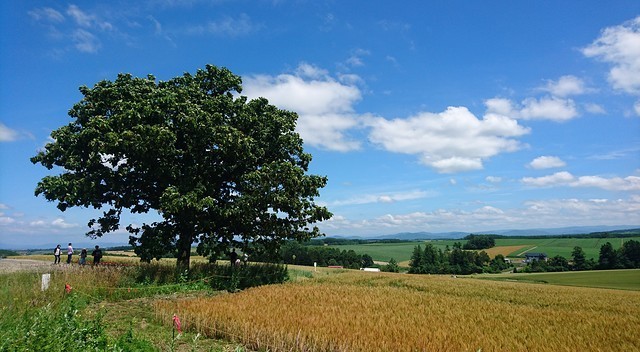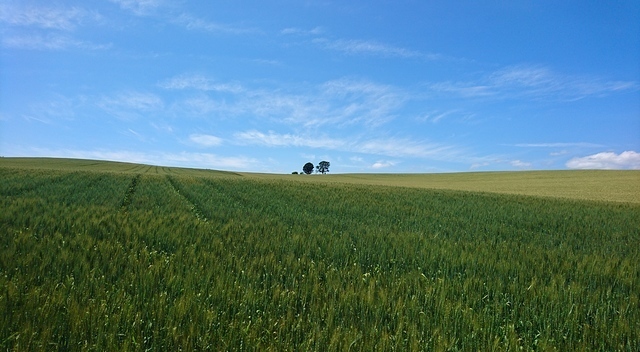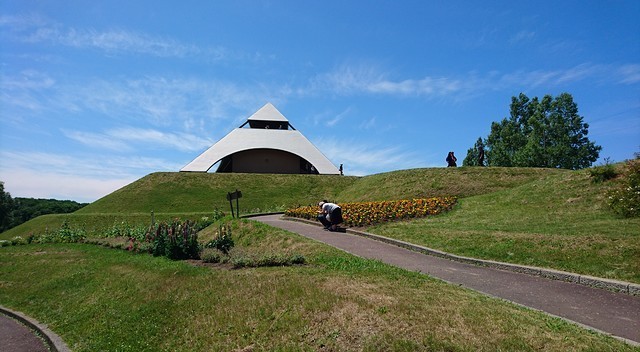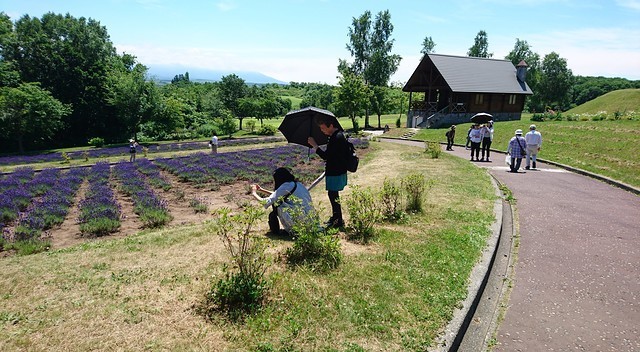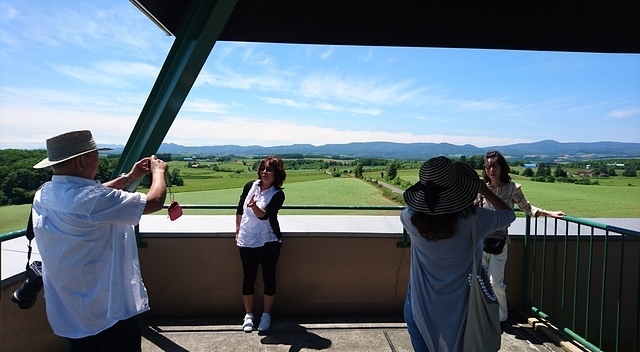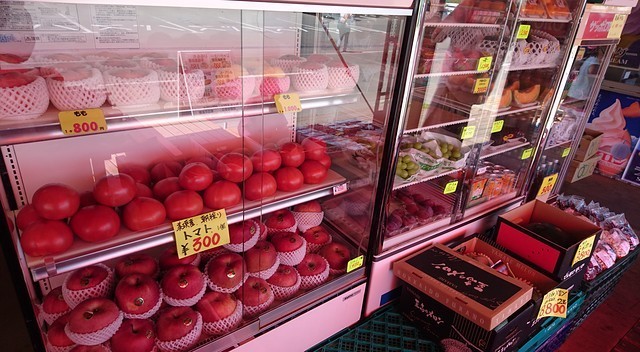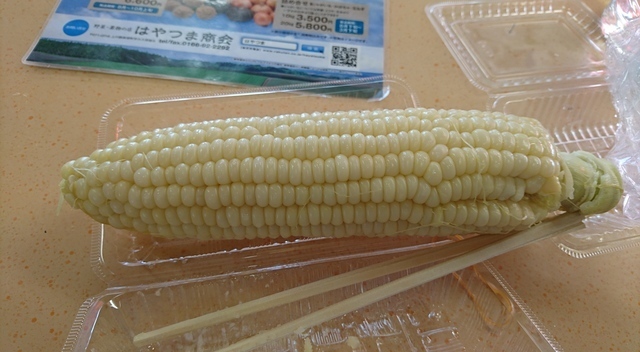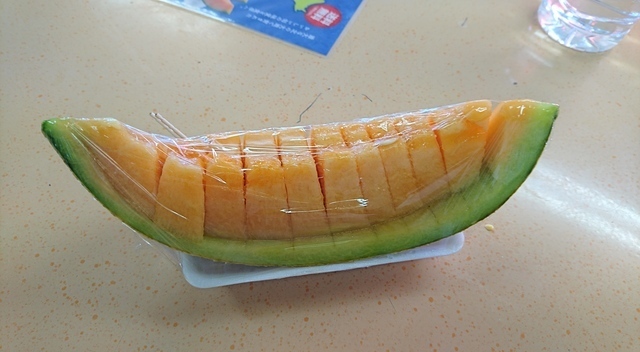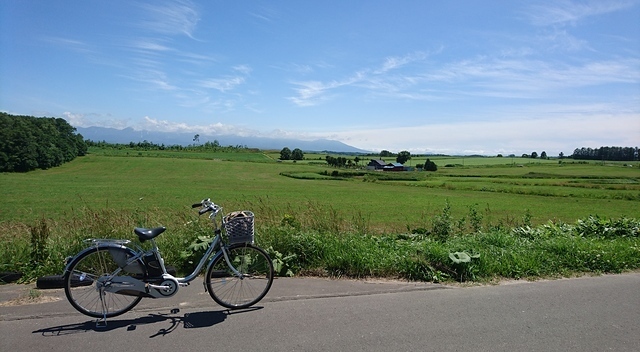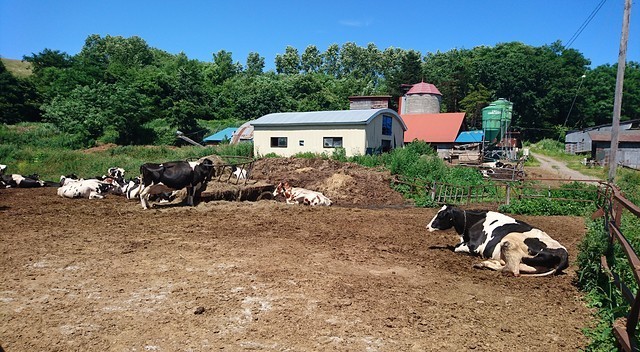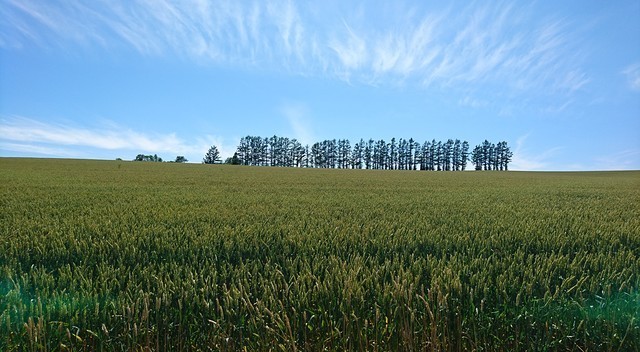 Once I've finished touring Patchwork Road, I took a break at Biei Town and milled around the shops before boarding the bus to Biei's next famous attraction, Aoike aka the Blue Pond.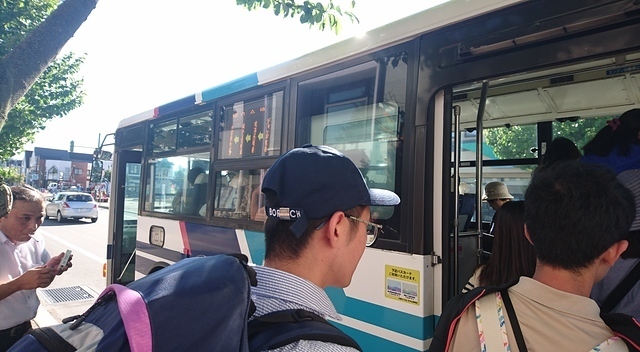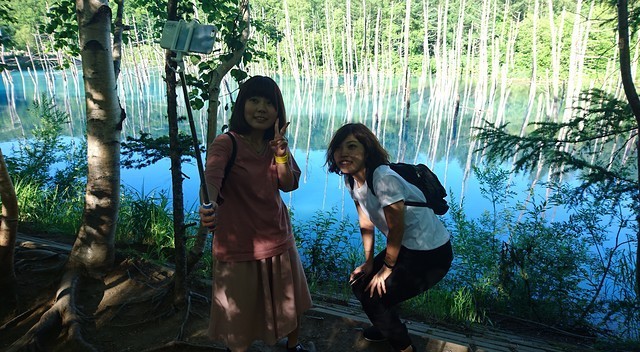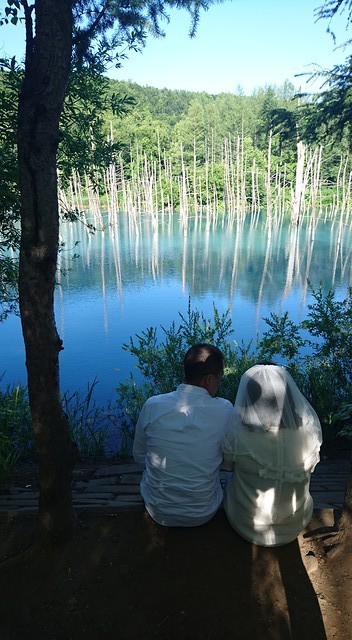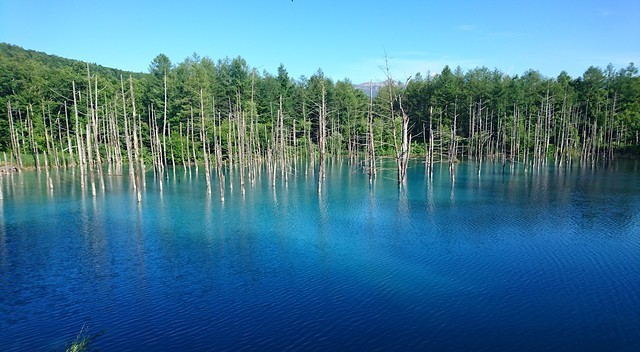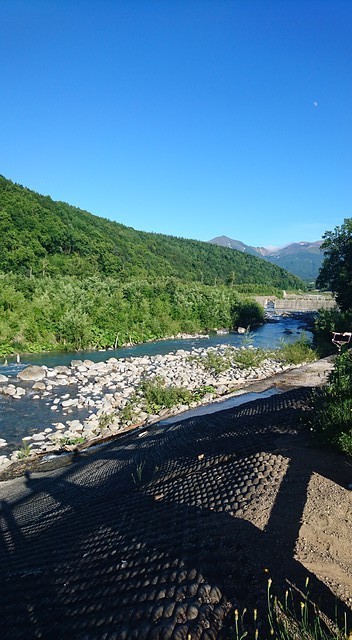 I only had 15 minutes to see the Blue Pond before the outgoing bus arrived. I was lucky that the bus was a few minutes late and managed to board the bus back to Biei station. If not, I would have soldiered on with a one hour trek to Shirogane Onsen and board the bus from there instead.

Once I arrived at Biei station, there were a lot of tourists waiting for the next train back to Asahikawa. The incoming train happened to be a Norokko train much to my relief and surprise.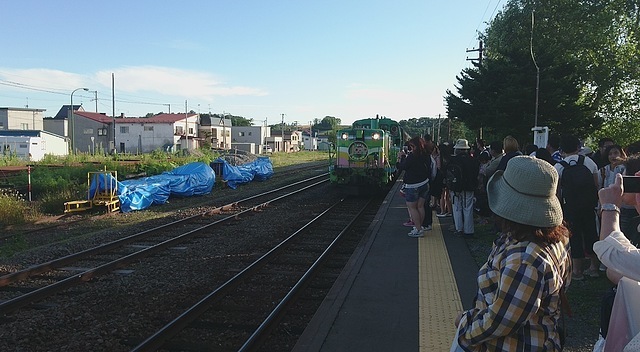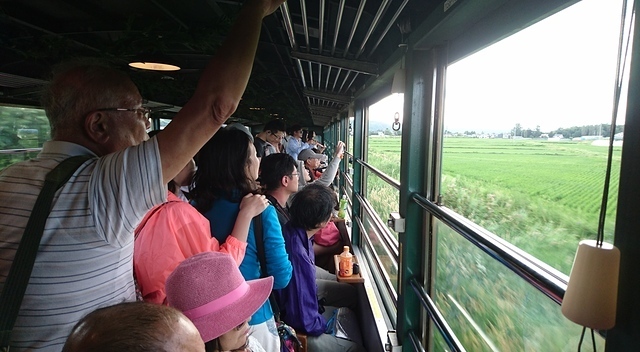 Back in Asahikawa, it was the perfect time to sample one of the three great ramen of Hokkaido, Asahikawa Ramen. With plenty of greens and a light soy sauce broth, Asahikawa Ramen seemed to be the healthier option compared to Sapporo Ramen. The noodles themselves had more wheat flavor and a better al-dente texture than the ones I had in Sapporo.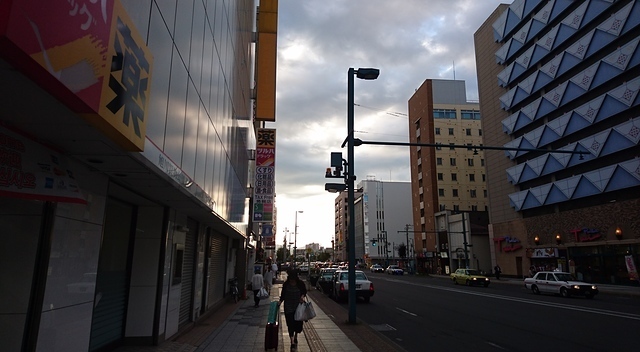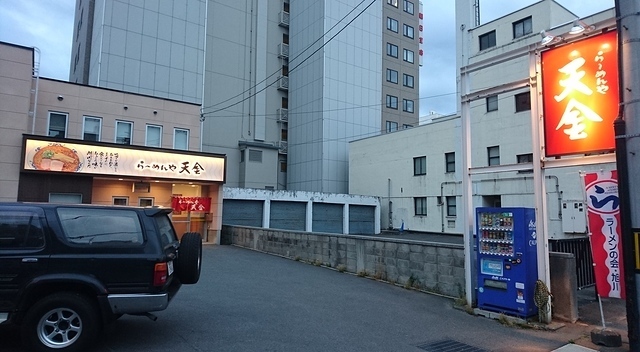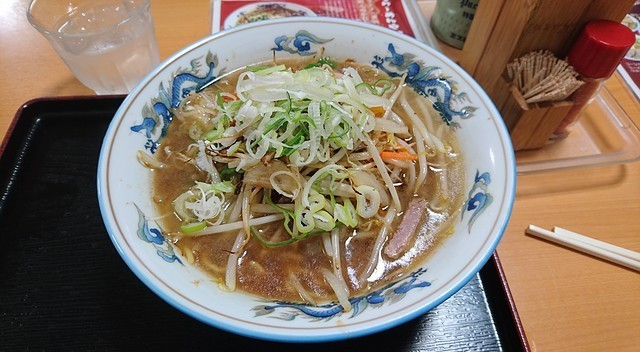 I enjoyed my time in Biei, in fact much better than Farm Tomita, and it was such a shame not being able to spend a bit more time there to experience everything it offers.

Unfortunately this marked the end of my 2-week round the island Hokkaido trip as I was scheduled to fly back to Kuala Lumpur tomorrow.

For more pictures of this trip, please visit my Flickr album at
https://www.flickr.com/photos/124829205@N08/albums/72157671272486965