Hanami 2015 Day 2 - Hirosaki
Note: The opinions and views expressed in this user report are those of the individual author and do not necessarily reflect the opinions and views of japan-guide.com.
April 28, 2015 - Hanami 2015 Day 2 - Hirosaki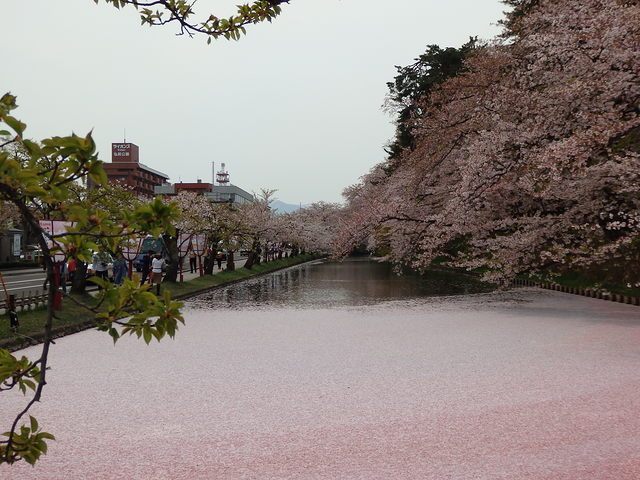 Day 2 of hanami in Japan saw Alan and I racing all the way to the famed Hirosaki Castle Park from Sendai before the Somei Yoshino there disappear. The strange warm weather sweeping across the Tohoku region had screwed up our plans and we had no choice but to move Hirosaki to the second day of our itinerary.

Learning from the mistake from the previous day when the fast Hayabusa trains to Sendai were all sold out after returning from the Shibazakura of Chichibu at Kumagaya, we secured return tickets on the Hayabusa Shinkansen service to Aomori upon arrival at Sendai station.

At Hirosaki, we were fortunate that not all the Somei Yoshino petals have completely fallen off and we were able to see the beautiful sights of petal-filled moats and a hanafubuki while queuing up to enter Hirosaki Castle. As mentioned in the Hirosaki tourism website, the late blooming Yaebeni Shidarezakura in the castle courtyard were in full bloom and there were hanami parties everywhere.

This was Alan's first visit to a Japanese castle and he was so impressed with the sights that he thought the shogun was so lucky to be living in such a magnificent place.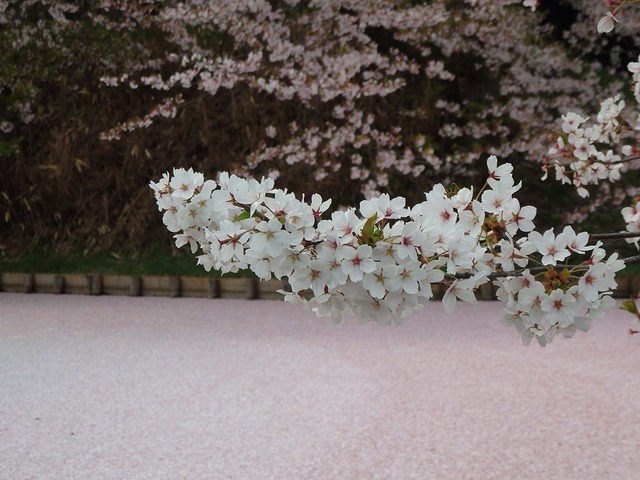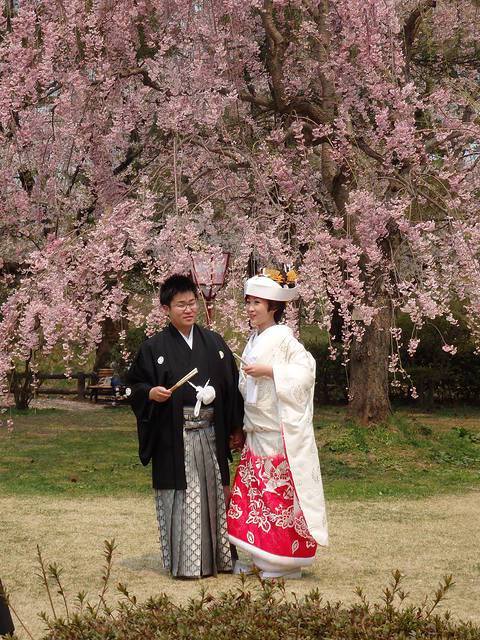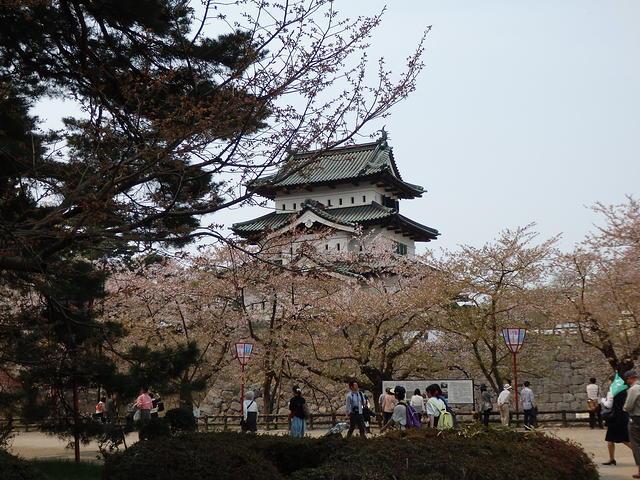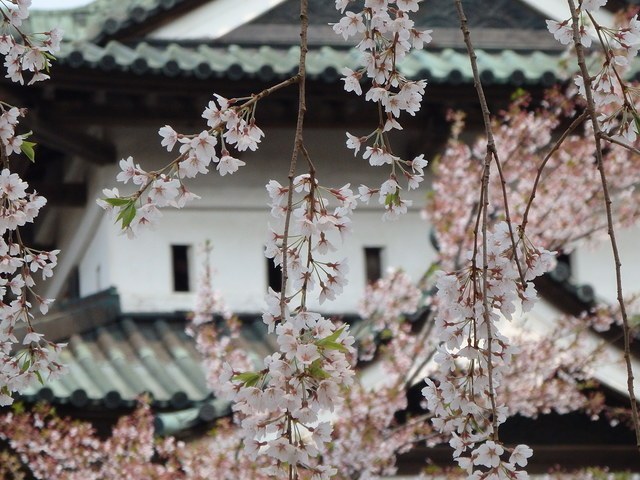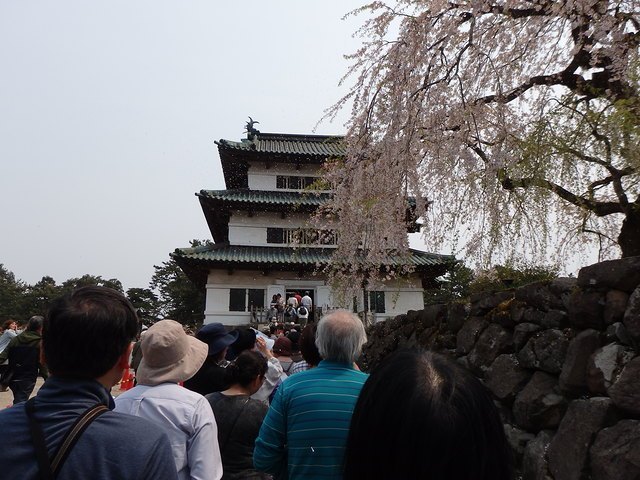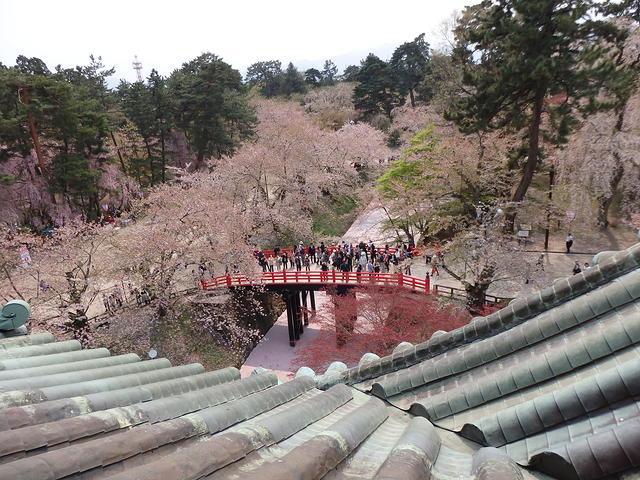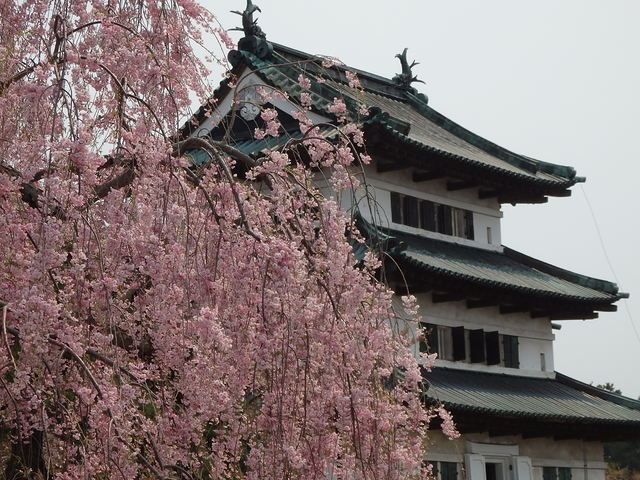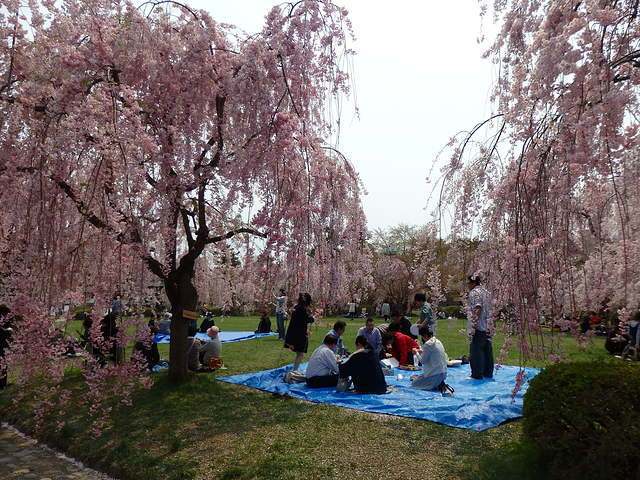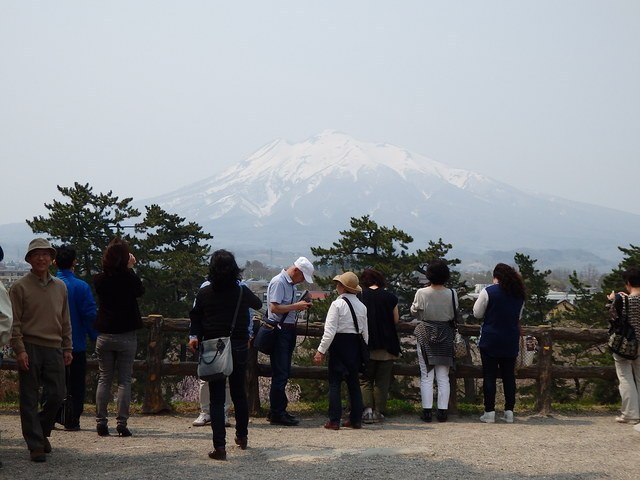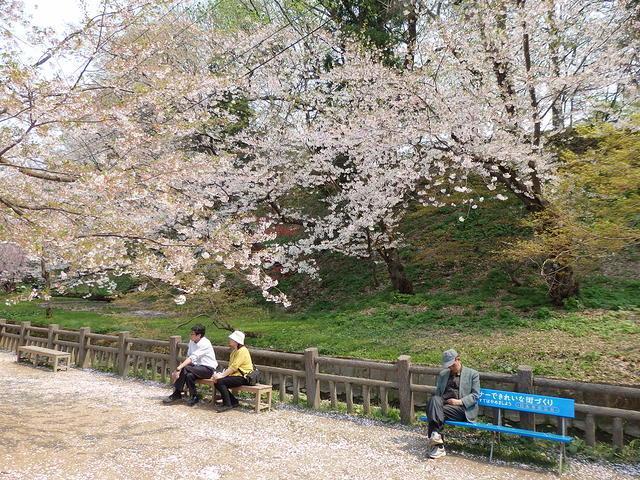 Of course, while we were fascinated by the sights, Alan and I didn't forget to make our stomachs happy as we made our impromptu hanami picnic in the park. We had our first taste of Aomori apples and they were big, crisp and juicy. At the food stalls, we tried yakitori, some Hiroshima-style okonomiyaki and candied strawberries.

There was free Wi-Fi provided throughout the park grounds during the sakura season, an ingenious way of spreading publicity of the park to the whole world by posting our photos and selfies through Facebook.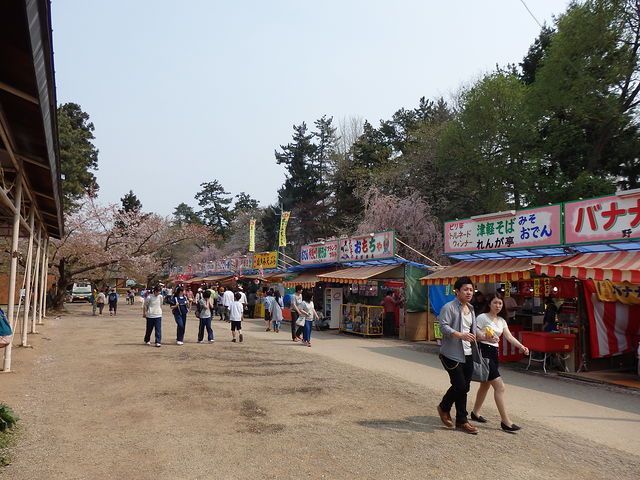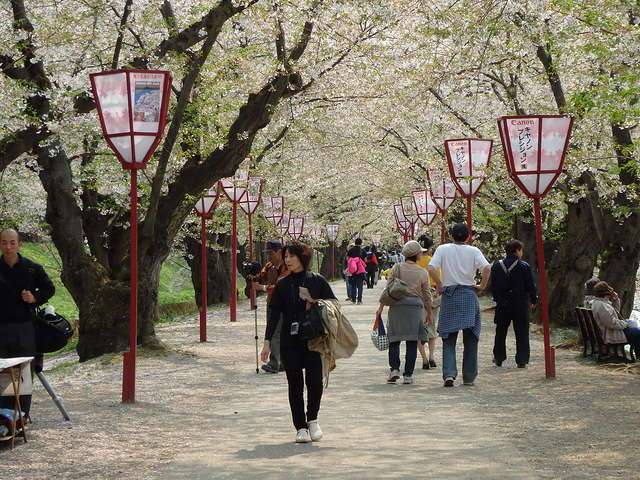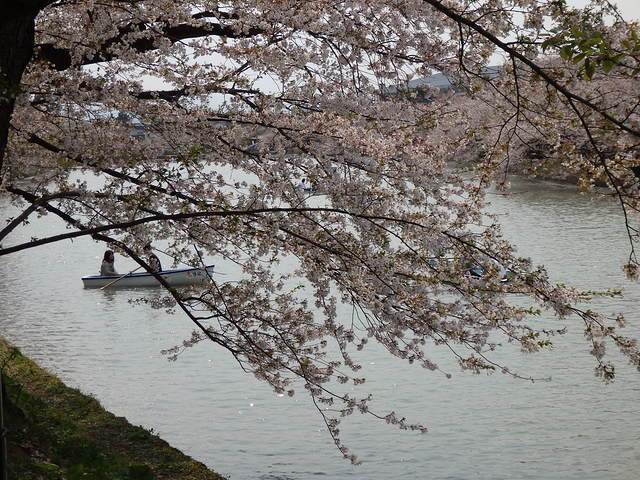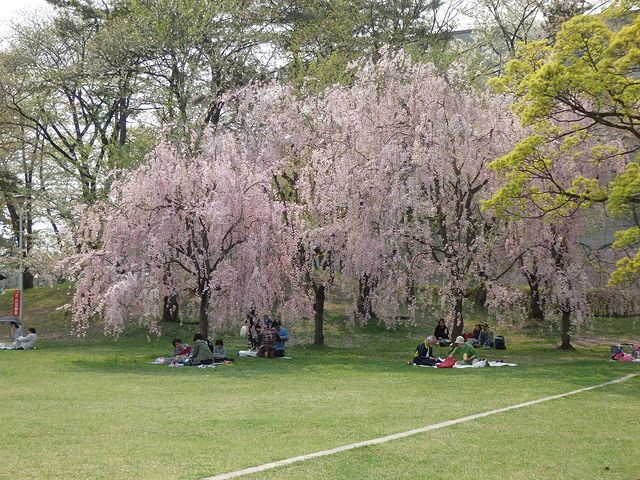 Despite not being able to see the full bloom or mankai of the Somei Yoshino, it was a memorable experience to bring back home. We headed back to Sendai on the lookout for the city's famous dish, Gyutan a.k.a. barbecued beef tongue. I wanted to look for a Rikyu chain but we lost our way and ended up at a lesser known establishment. Alan couldn't believe that beef tongue could be cooked tender.

If you're wondering why the food pictures doesn't look as clear as the other photos, that's because they were taken with my old smartphone. Dust somehow entered through the opening of the earphone jack and filled the inside of the camera lens, resulting in terrible, blurry photos on my Facebook posts.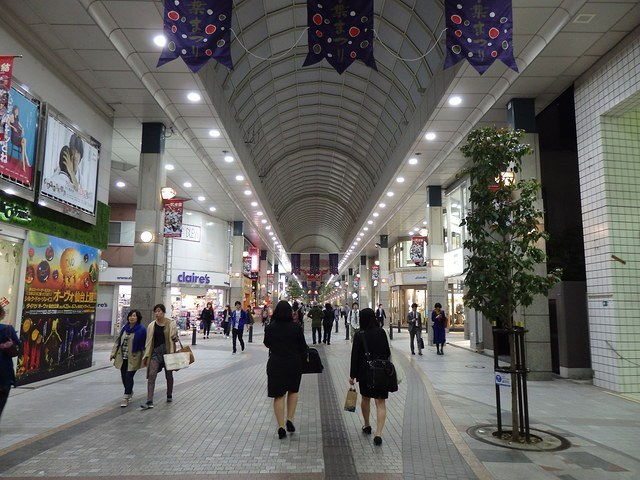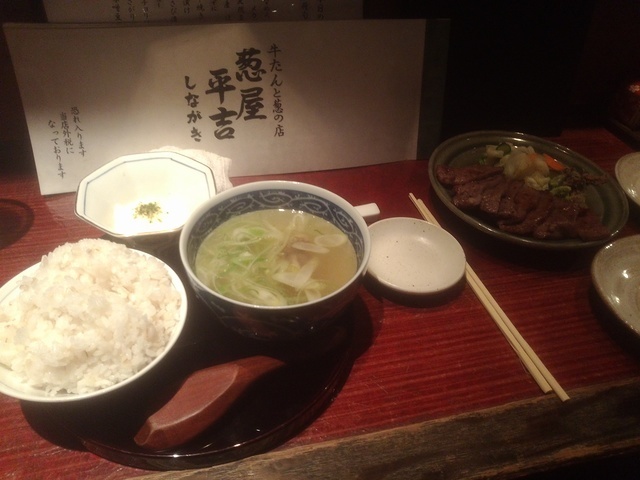 For more photos, visit my Flickr album at https://www.flickr.com/photos/124829205@N08/albums/72157651913512169