Note: The opinions and views expressed in this user report are those of the individual author and do not necessarily reflect the opinions and views of japan-guide.com.
May 29, 2019 - Matsue Horanenya - Uji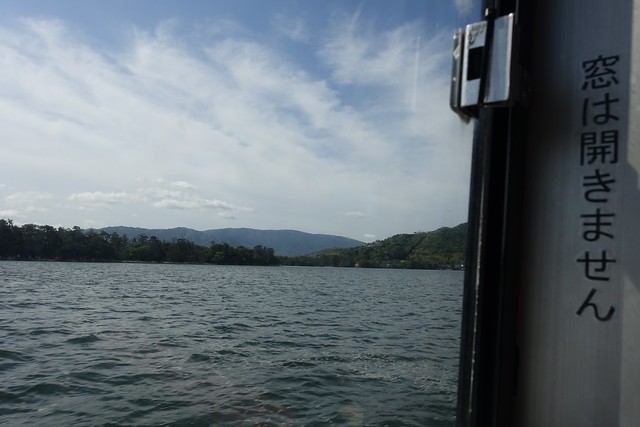 Good weather had returned once more after a rainy day in Amanohashidate. Unfortunately, it was time to leave Amanohashidate and proceed to my next destination, Uji, the birthplace of matcha.

Before leaving Amanohashidate for good, I decided to view Amanohashidate once more, this time at the other side of the sandbar at a place called Amanohashidate View Land near the train station. From Minshuku Kataoka, I took a boat back to where the train station was located.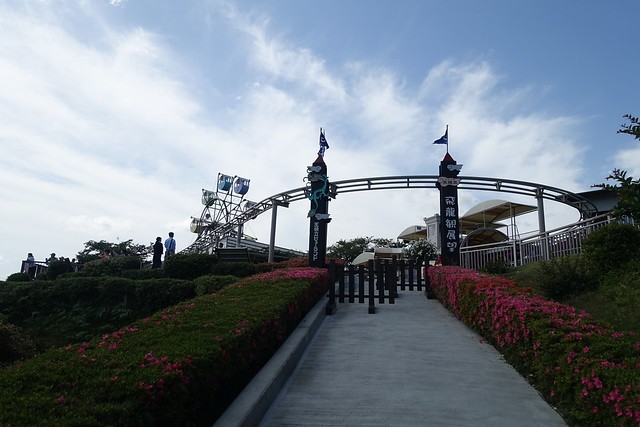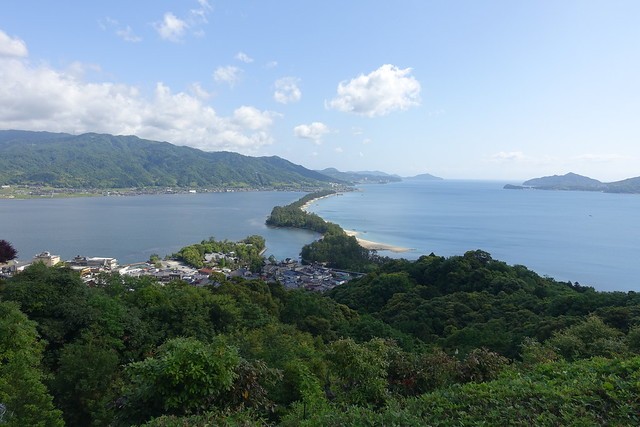 At Amanohashidate View Land, I finally had a perfect view of the sandbar and its sandy shoreline under the beautiful blue sky. Time for another round of Matanozoki!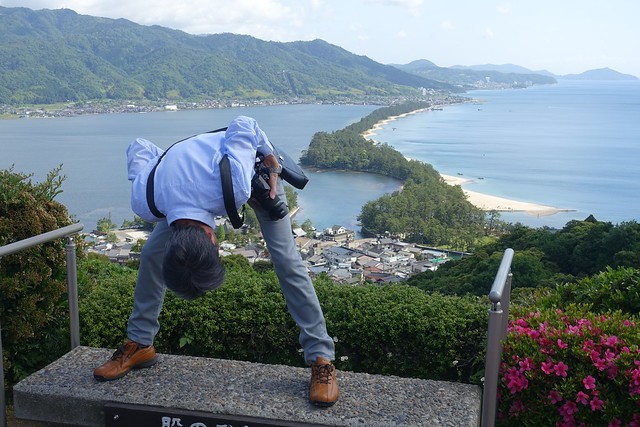 I quickly left Amanohashidate View Land to the train station so that I didn't have to rush to make it for the next Hashidate Limited Express bound for Kyoto at 10am. The ride from Amanohashidate to Kyoto by the express train is fully covered by the Kansai Wide Area Pass.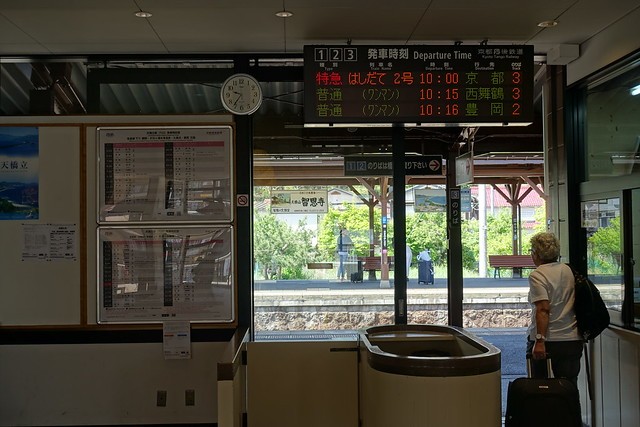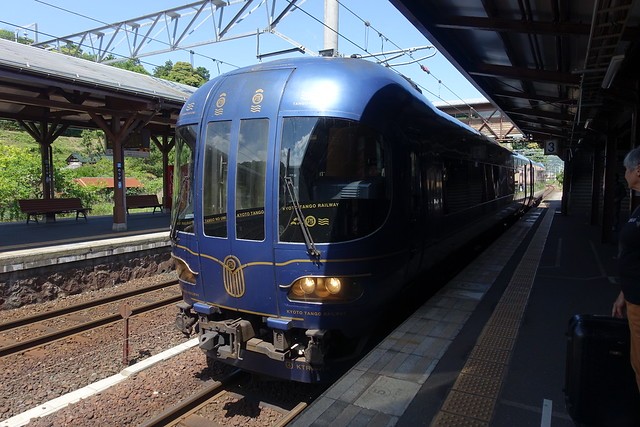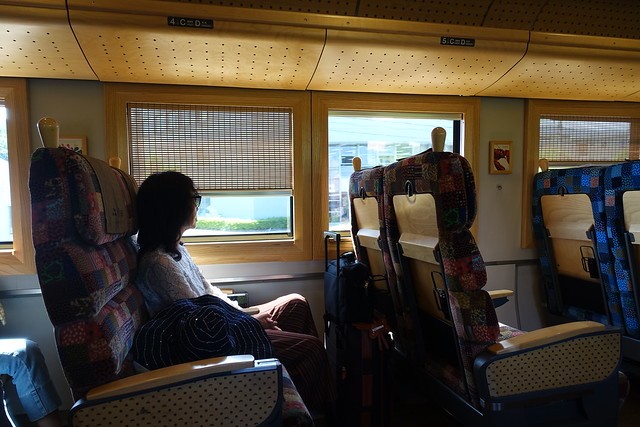 After arriving into Kyoto station, I made my way to another platform to board a local train to Uji. I was surprised that I had seamlessly navigated through the station just by following the signs as I had a few harrowing experiences getting lost in huge Japanese stations.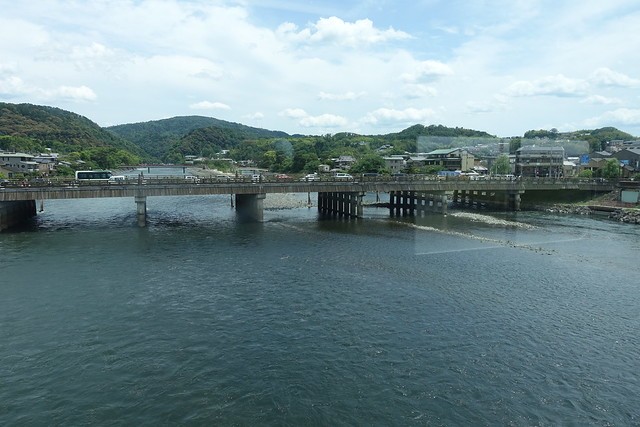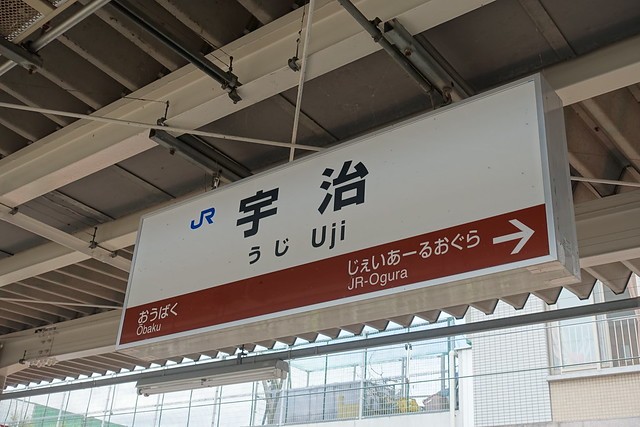 At Uji Station, I met up with my friend from Osaka, Yutaka, who took half a day off just to hang out with me. After exiting the station, I headed to my lodging for the night, a backpacker's hostel called Chaganjutei, to keep my bags before exploring the birthplace of matcha with my Japanese friend. Our day together started with a healthy lunch of locally sourced vegetables and seafood at Roba.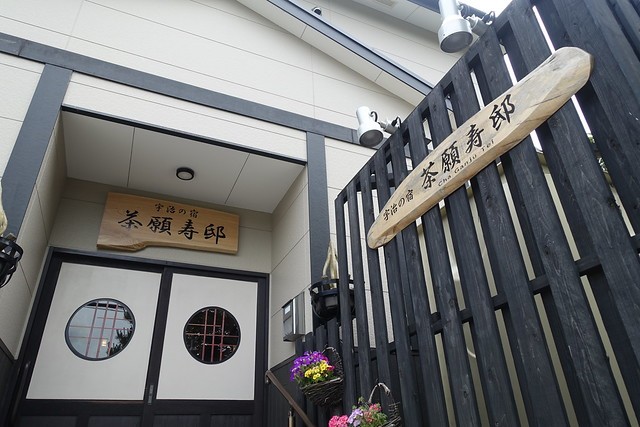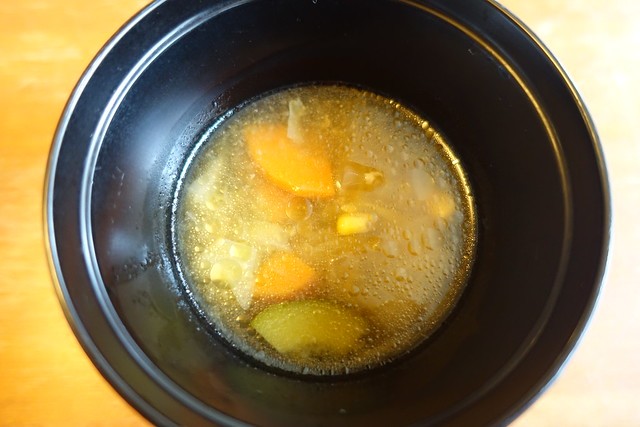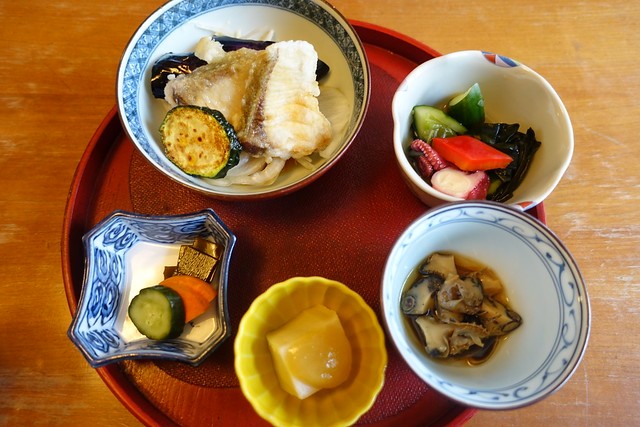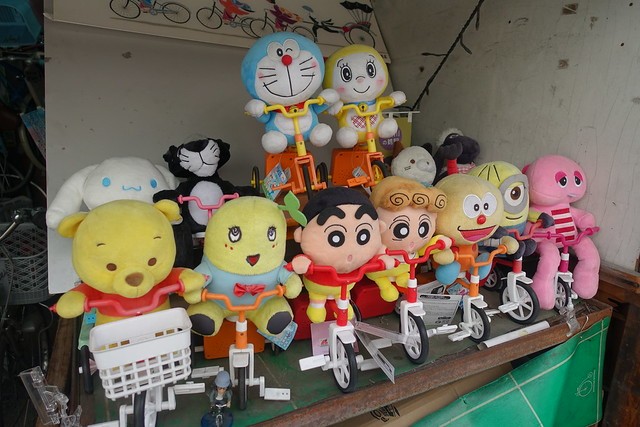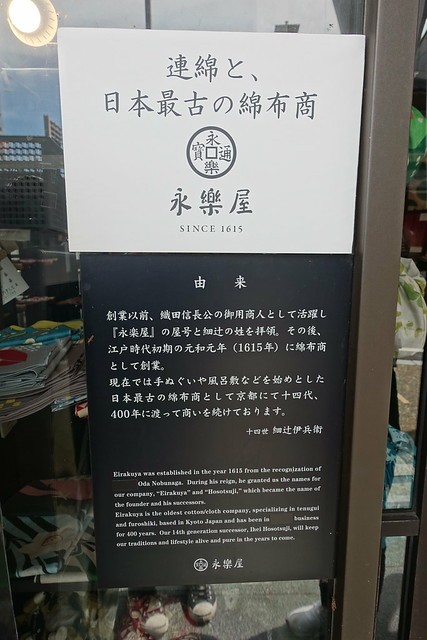 After lunch, we wanted to have some matcha green tea and dessert, preferably in a tatami room facing a garden. Along the way, we remarked how wonderful the weather was after the rain. It was cool and refreshing, unlike the hot, muggy weekend that we had experienced earlier.

We eventually found a decent place to have matcha at Todoan along the Uji Omotesando shopping street. The matcha we had was smooth, creamy and surprisingly refreshing. It was not bitter at all unlike matcha that were usually sold in other places. The matcha dango that we had were also delicious and not too sweet.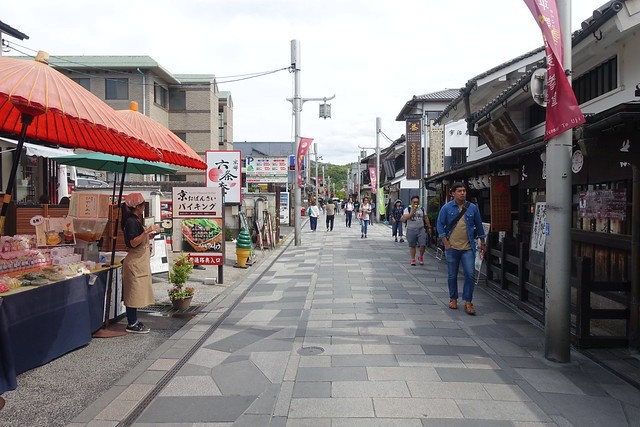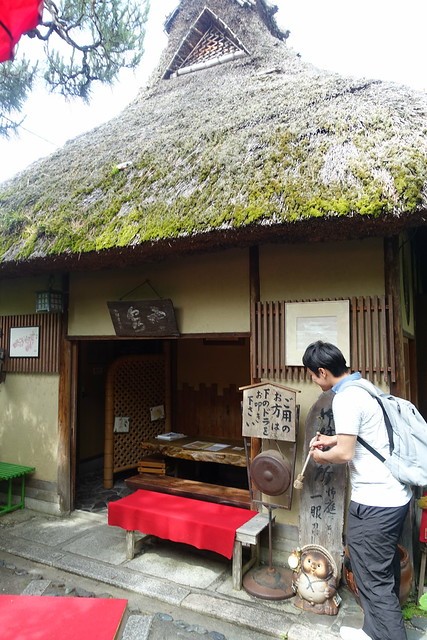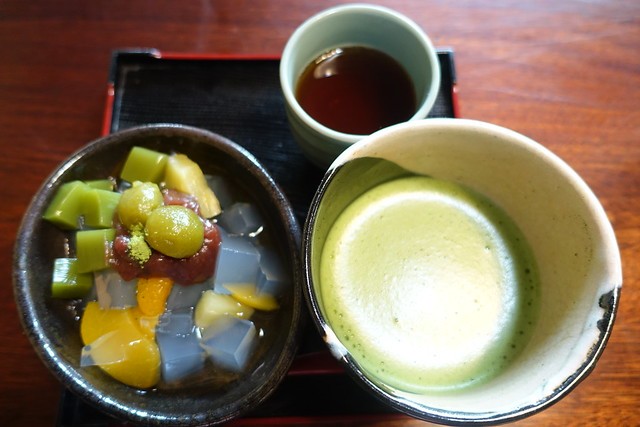 After sampling some of Uji's finest matcha, it was time for us to visit Uji's most famous attraction, Byodoin Temple.

Unfortunately, we found out at the ticket office that the main temple was closed off to visitors due to renovation works. We decided to go ahead with our plan and take pictures of the 10 yen coin with Byodoin. There was a museum displaying artifacts from Byodoin and we could imagine the lavish interior of Byodoin once all the renovation works are completed. It was a pity that we came to Byodoin at the wrong time.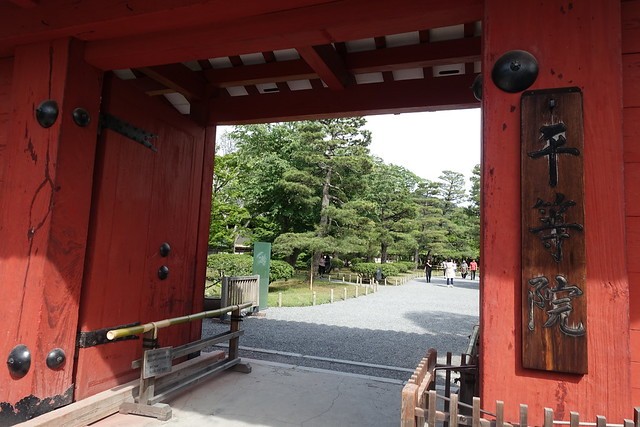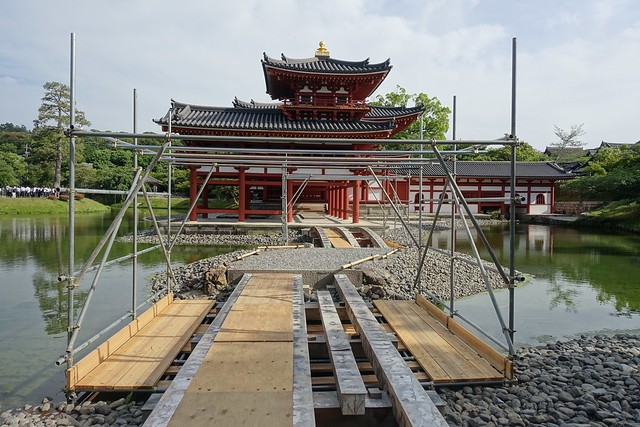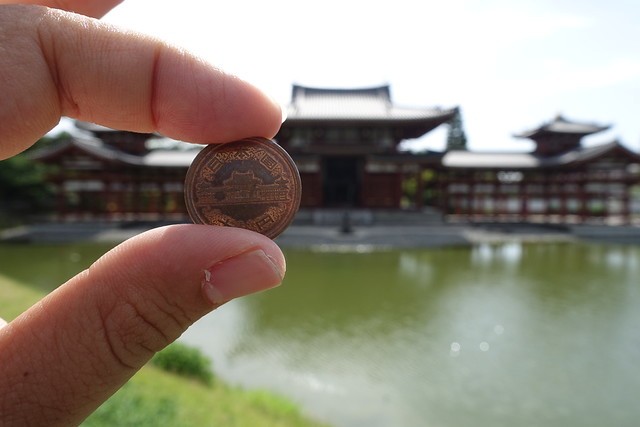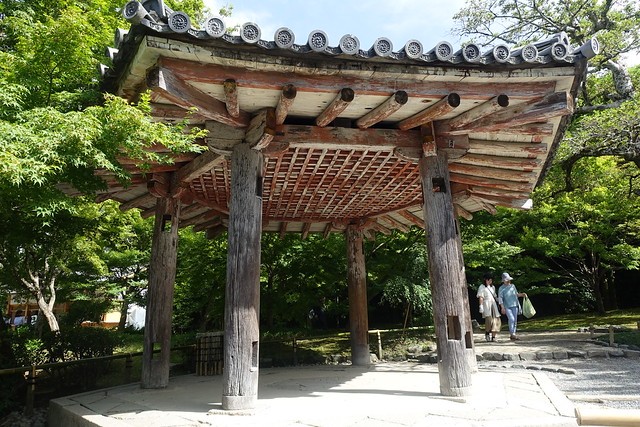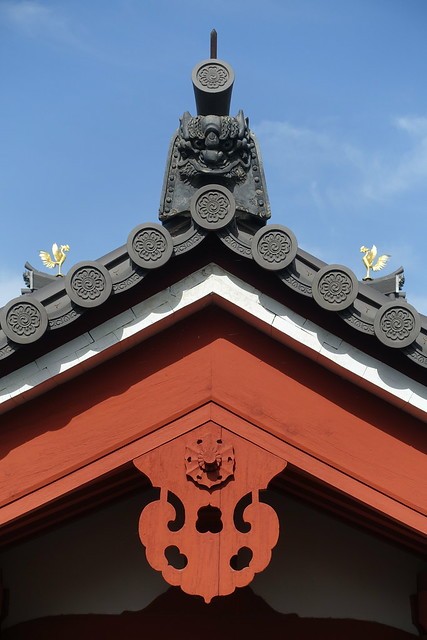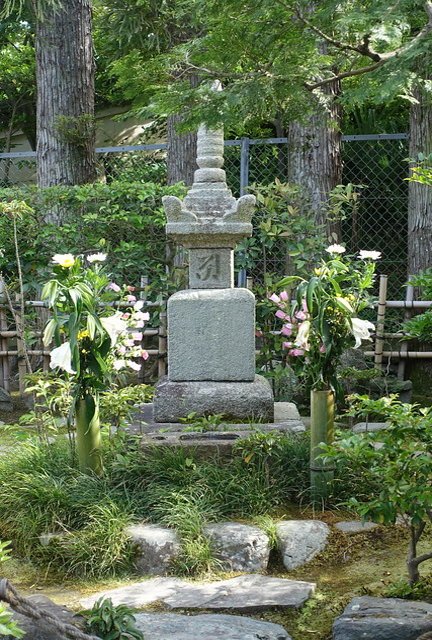 After our visit to Byodoin, we decided to explore more of the town at the other side of the Uji River. We saw the Uji Shrine and found a tea shop owned by Fukujuen that seemed to include a factory tour as advertised. Unfortunately, the factory tour was nothing but a boring museum of tea processing machinery at the back of the store. We walked back to the Omotesando, did some shopping, and headed back to the hostel for me to check in and decide where to go for dinner.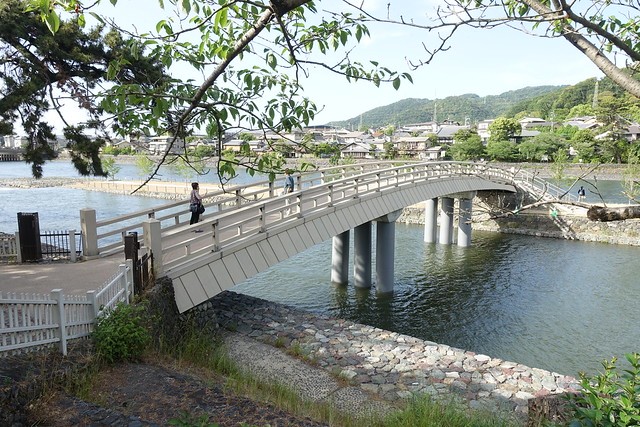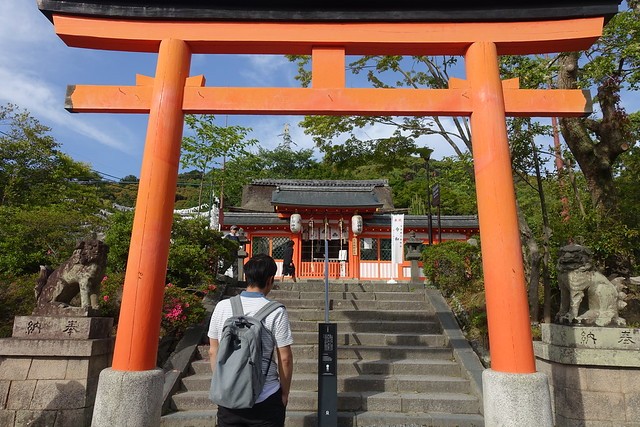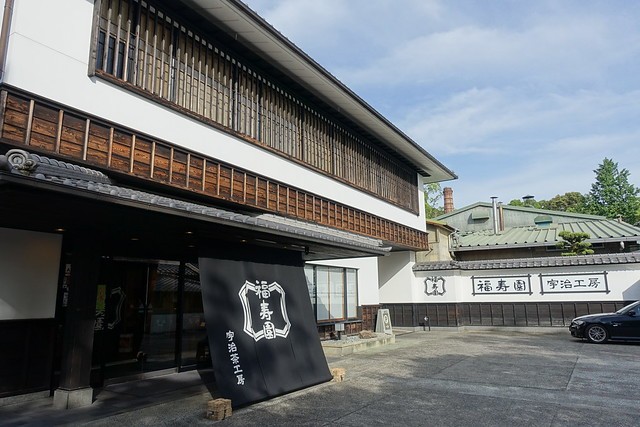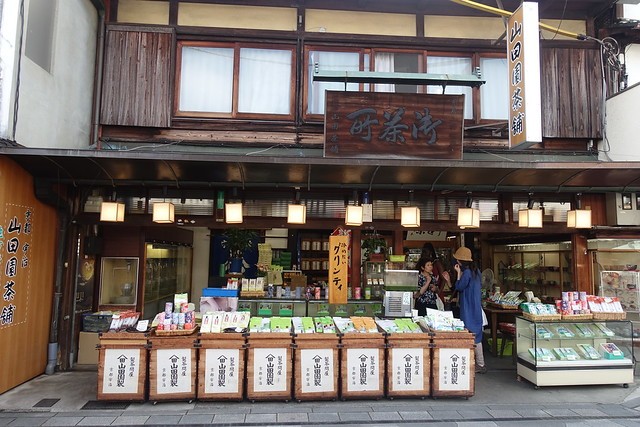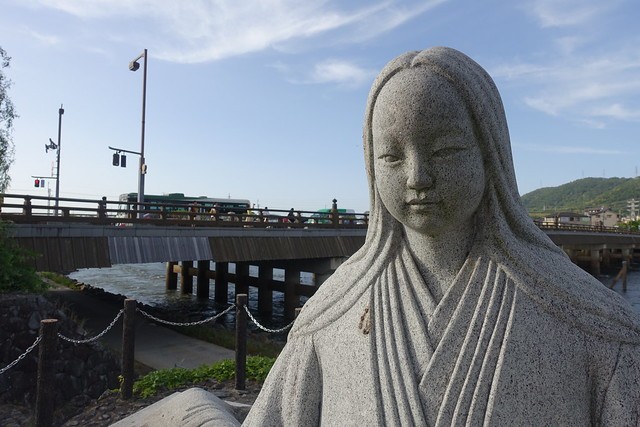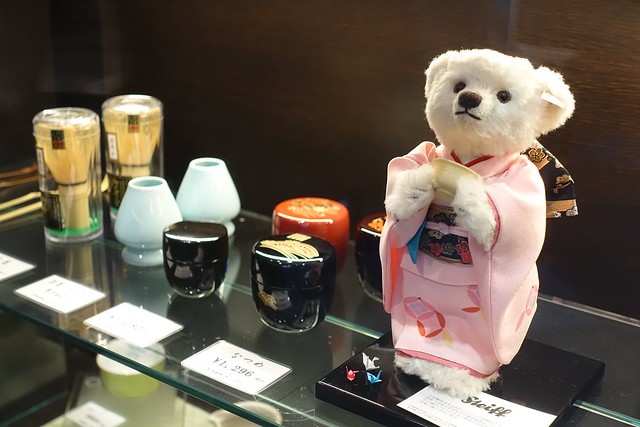 Before we parted ways at Uji, we had wonderful dinner at a yakitori restaurant and made a toast to our wonderful day together in Uji with Kyoto craft beer. After dinner, I followed Yutaka to the train station and unfortunately, it was time to say goodbye.

Back at the hostel, the staff knocked on my door (I had the entire bunk bed room for myself), telling me that there was going to be a fireworks show. I helped him to explain to the other guests about the fireworks and the staff took us to a top of the hill where we could see fireworks from the Kyoto Racecourse in the distance. I chatted with Yutaka through Facebook about the fireworks and he heard them on the train ride back to Osaka. What a wonderful way to end the night in Uji!