Two sides of newly opened Himeji Castle
Note: The opinions and views expressed in this user report are those of the individual author and do not necessarily reflect the opinions and views of japan-guide.com.
April 2, 2015 - Two sides of newly opened Himeji Castle
During my travel to Japan from 1st to 13th April 2015 my luck for weather was very bad sadly, with ~9/13 days cloudy and often rainy too. But 3rd April was a day, when cloud cover was broken over nearly whole west Japan. With temperatures rising early morning, my target was newly opened Himeji Castle.
After few years of renovation Himeji Castle had become target for many tourists and also for natives. With crowds in mind, my day started early morning with quick travel by shinkansen from shin-osaka station.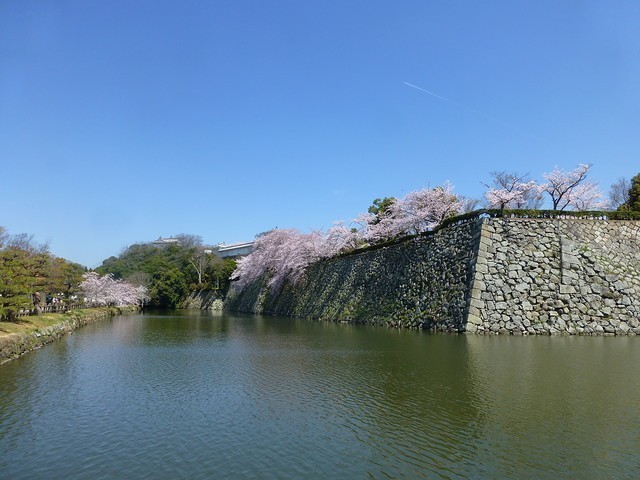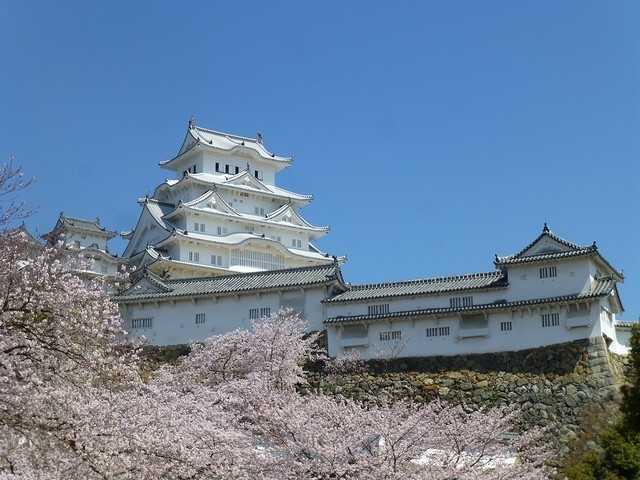 Uppon arrival in front of entrance, I decided to visit Kokoen garden before main attraction. As it hapened was good choise. Because visitors who bought combined ticket to Castle and Kokoen garden, could enter at the designated gate to castle itself without waiting to get ticket.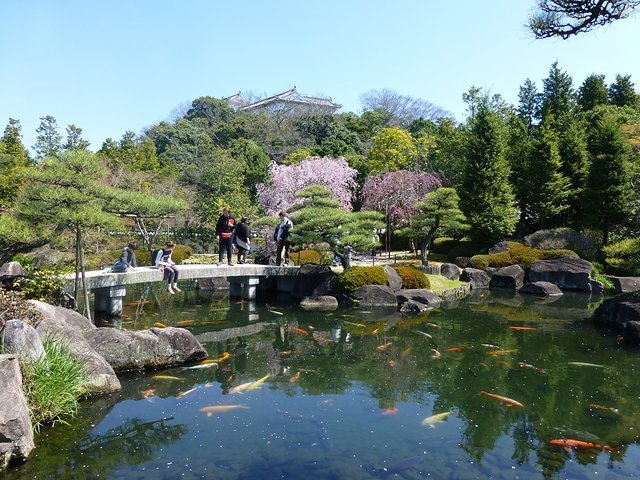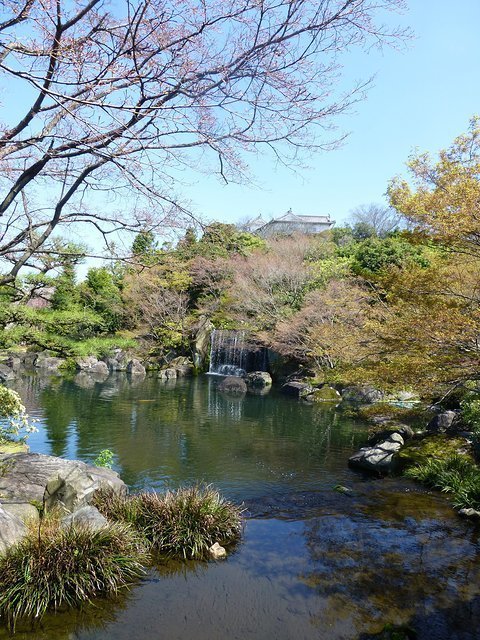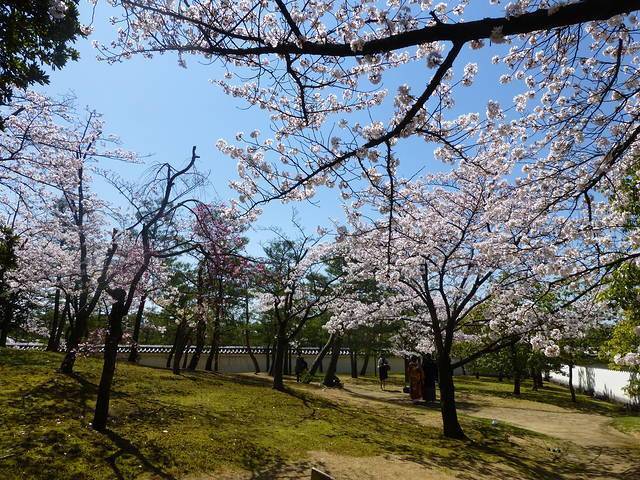 With such fine weather Castle grounds were filled with visitors.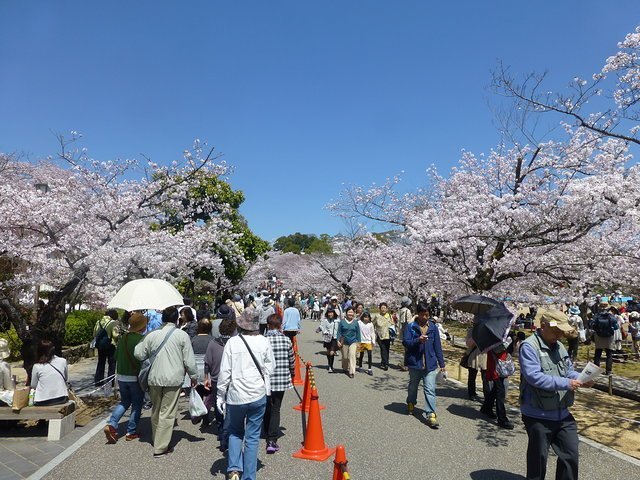 At main entrance to keep, queue was still fairly short around 10:45. While climbing keep defensive fortification, half of desiganted queue areas were unused, but I was only deceived by such fast progress. Uppon connecting to end of keep queue ~11:00, when I could enter keep iteself was nearly 2 hours later.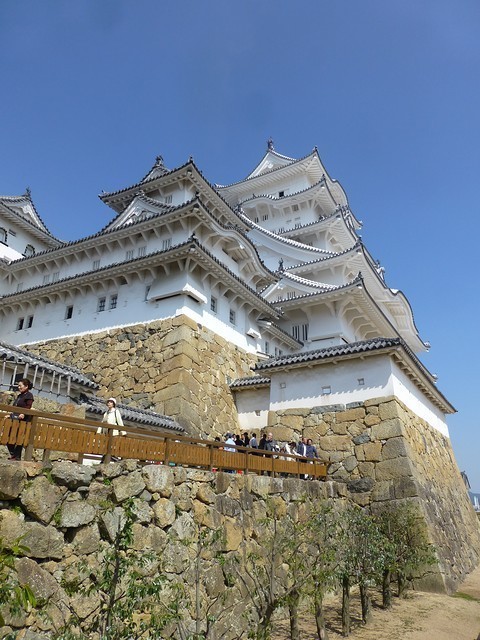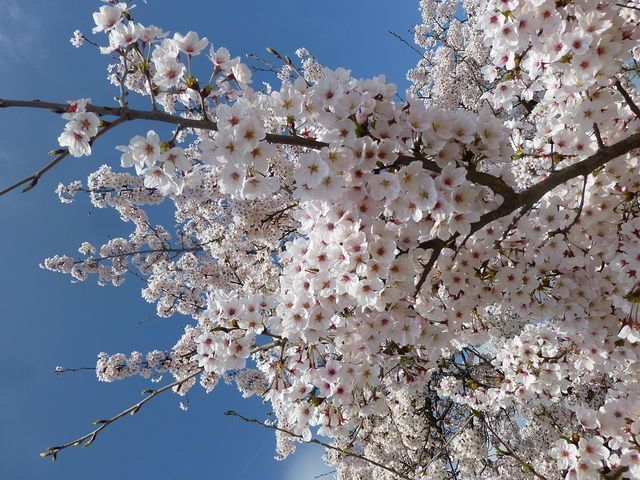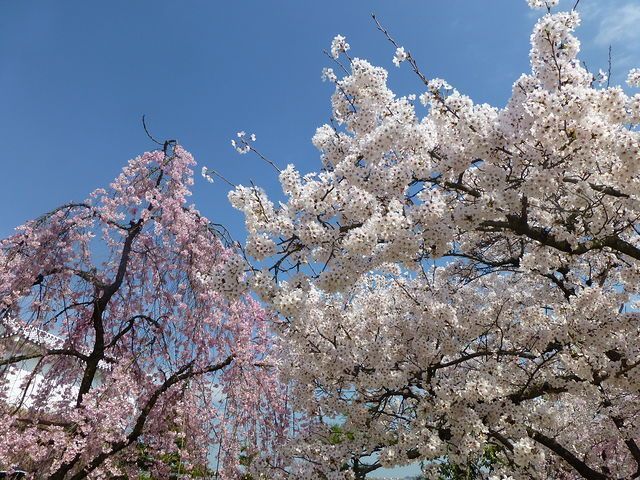 Then 9th April during return from day travel to Kochi.
Uppon arrival to Himeji Station on 20:45, my gaze fell on iluminated Himeji Castle.
Quick decision to postpone comeback to hotel, was one of better choises on this trip.
After crossing beatifully iluminated castle grounds, and arriving at main entrance.
I was positively surprised with information that entrance to adjacent illuminated sakura garden is free till midnight.