Yamadera Mountain Temple - Spring
Note: The opinions and views expressed in this user report are those of the individual author and do not necessarily reflect the opinions and views of japan-guide.com.
April 28, 2013 - Yamadera Mountain Temple - Spring
Yamadera (or Mountain Temple in Japanese) is located 20 minutes by Train from Yamagata or 60 minutes by train from Sendai. Apart from the fantastic views - it is also known for it's 1,200 stairs to the top. At present, there is a spring festival which will be running for a couple of weeks. Expect large crowds as a result.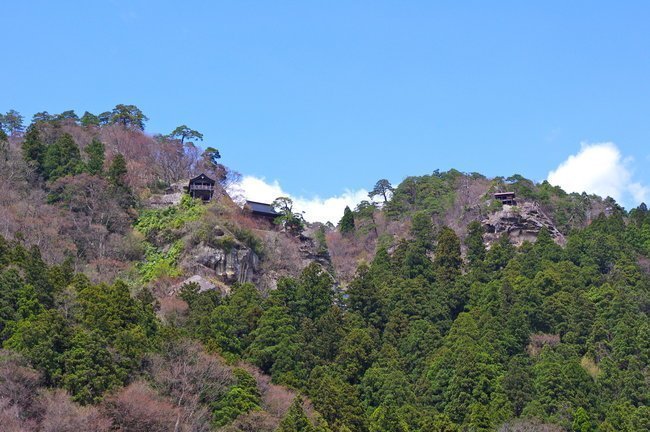 Once you get off the train - one of the first things you see is Risshaku-ju Temple in the mountains. I also came here in February - thankfully I could actually climb to the top this time. Below is a picture from Feb.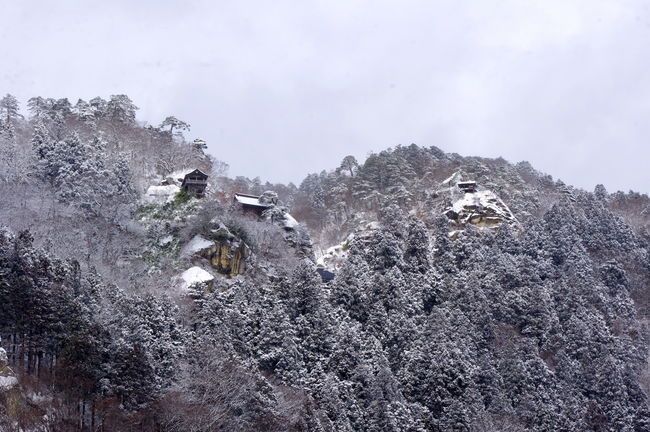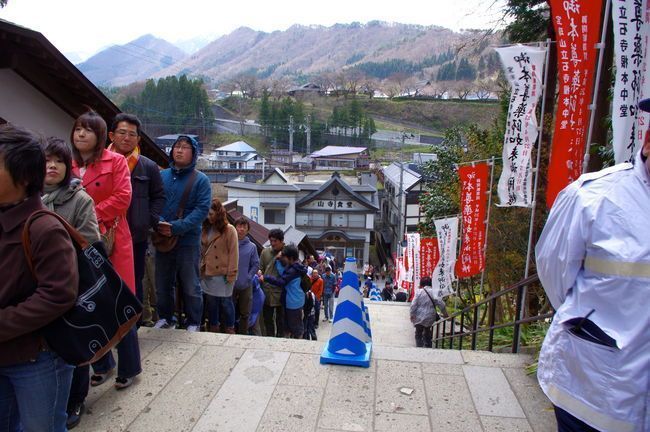 As I made my way to the temple entrance, I was worried by the 200/300 meter line. Thankfully for me - it was not all it seemed.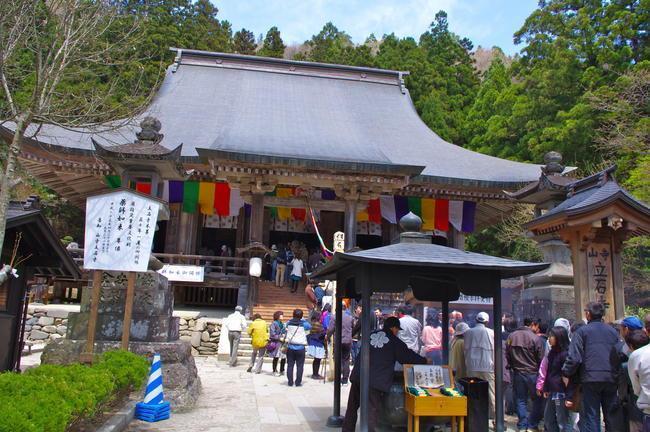 Everyone was waiting to pray at the lower temple. This meant that climb was busy but there were no major waits.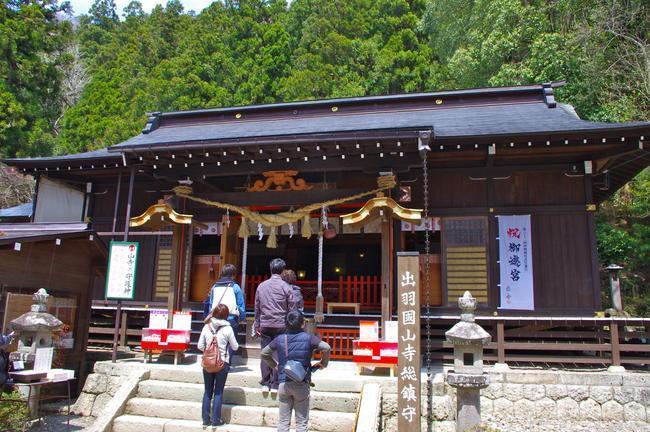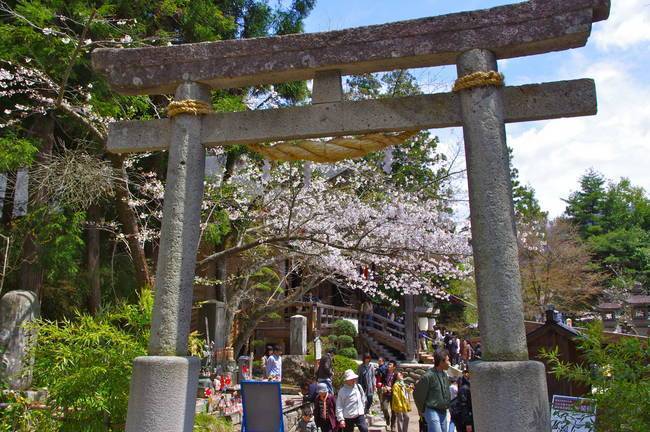 Like much of Tokohu - it's currently Sakura season. There is probably a week or so until the top of the mountain reaches full bloom - but I would not come here just for the Cherry Blossoms as there are not that many of them.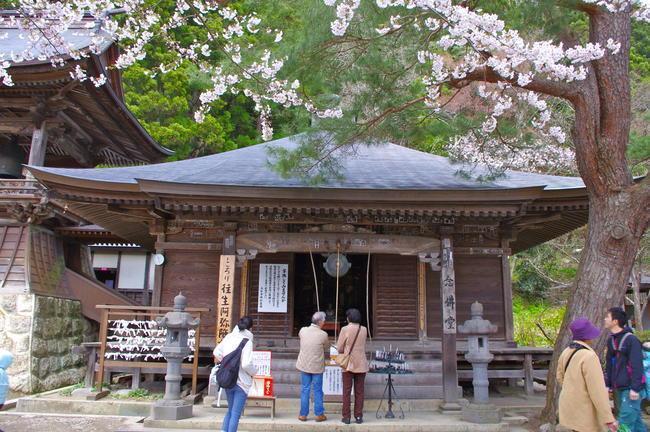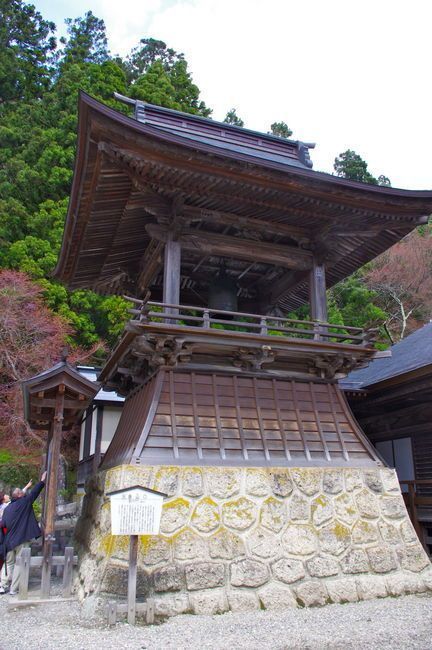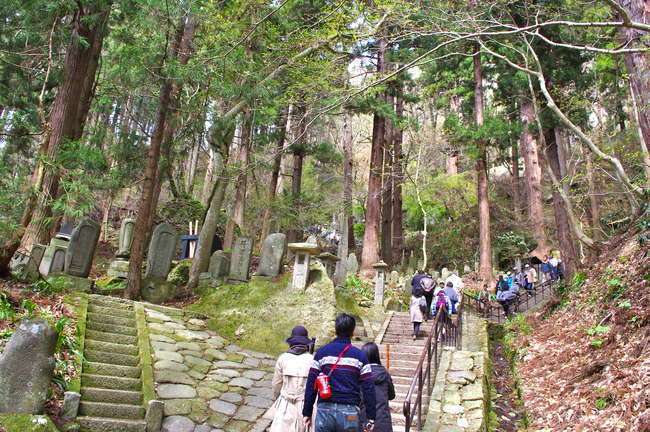 Entrance to temple. It costs 300 Yen to climb which is quite good considering it takes around 90 minutes to complete - although you use your feet. Even though it's roughly 1200 steps up - the steps are not that large which means it's an easy climb for most.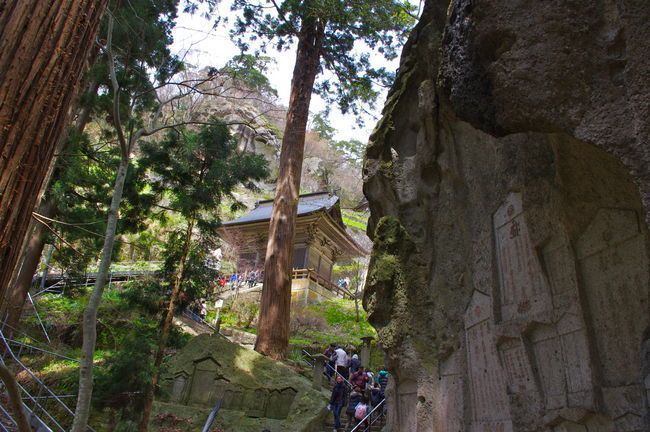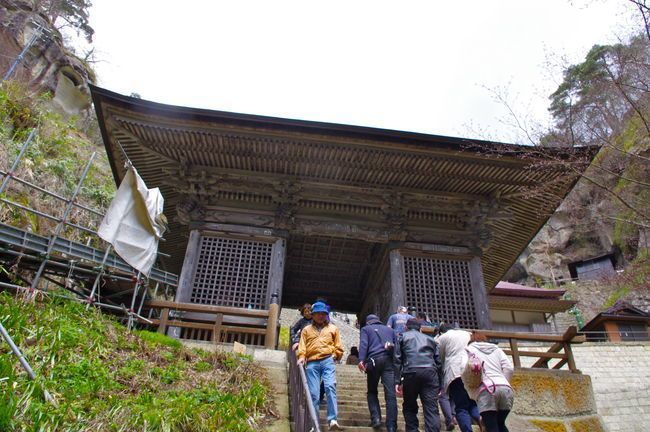 This is as far as I got last time I was here. The first time it took me 70 minutes to reach here in the snow - this time around 10 or so minutes. Instead of trying not to continually fall over - I only had to dodgy the old folks walking up slowly...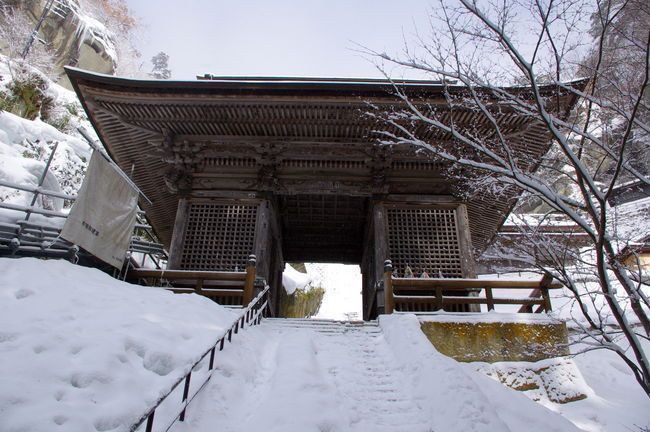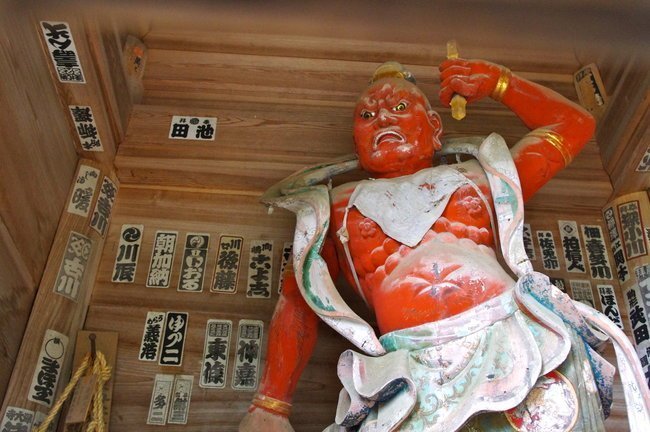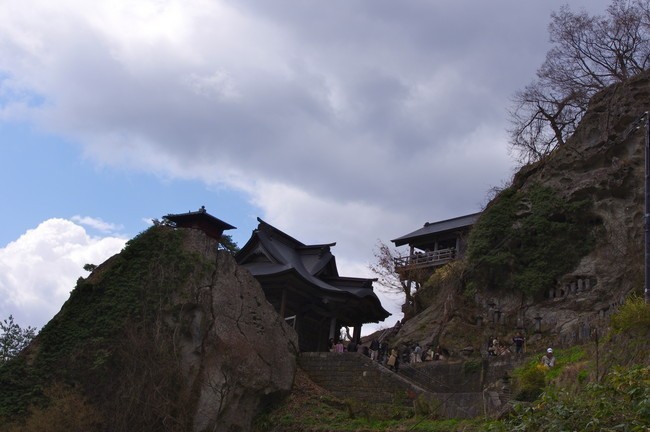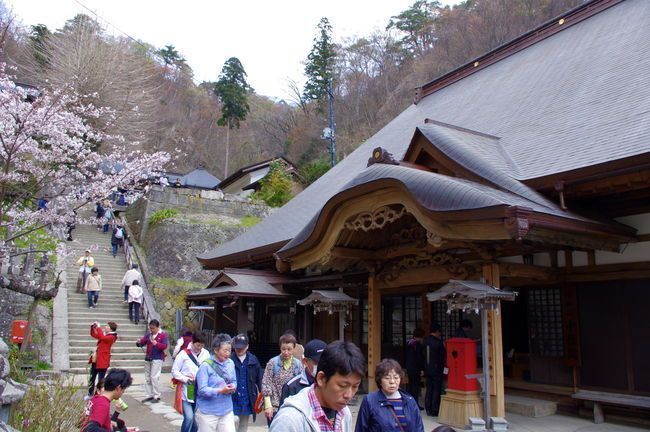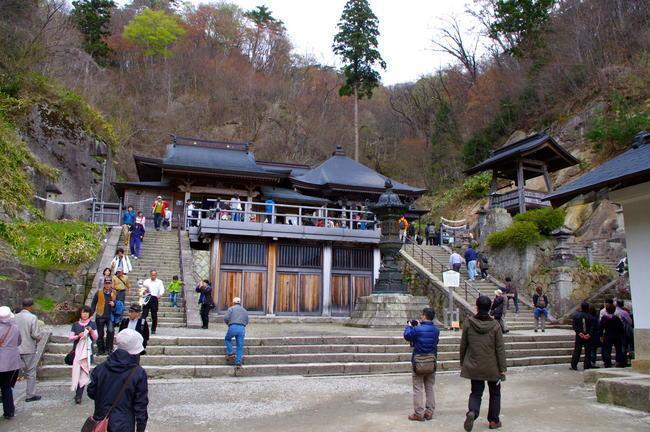 Main upper temple with a fire that has been continually kept alight for 1000 years.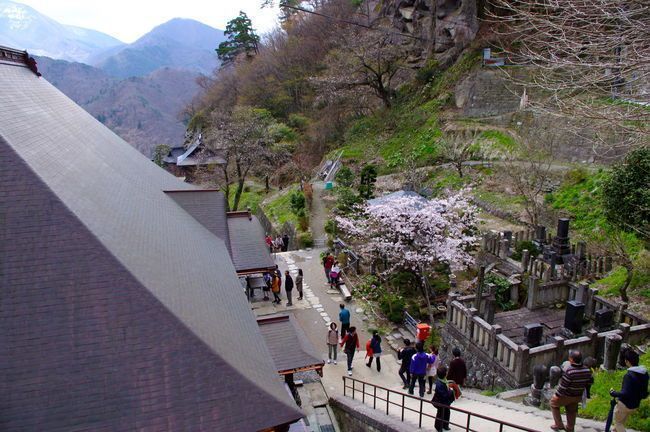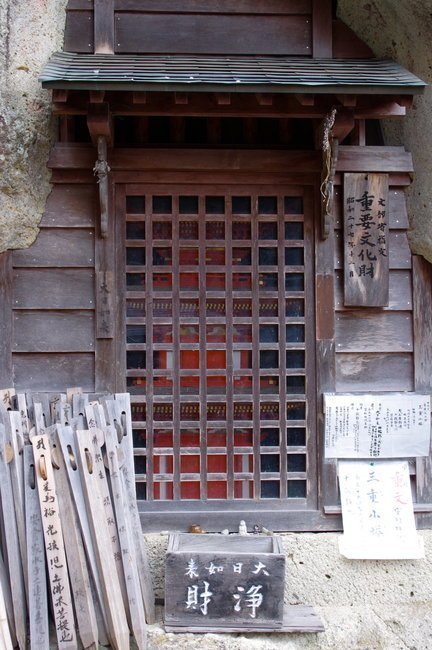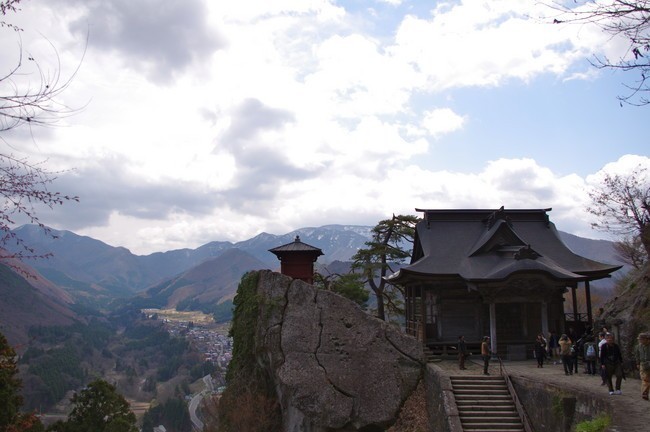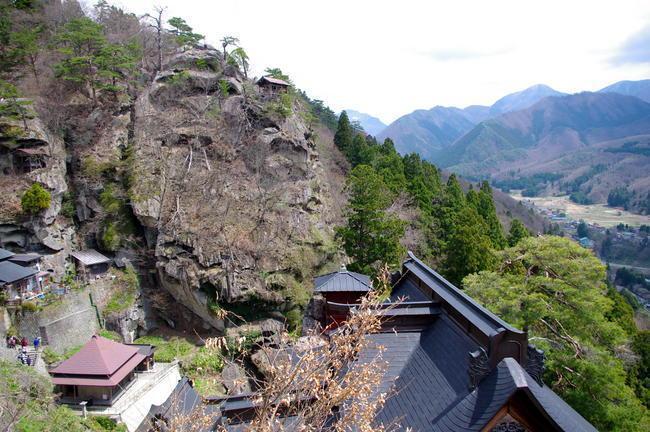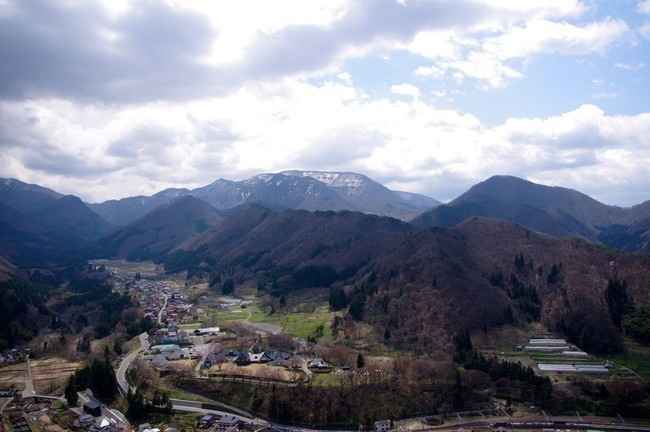 One of the main lookout - warning this place is busy with camera snappers such as myself.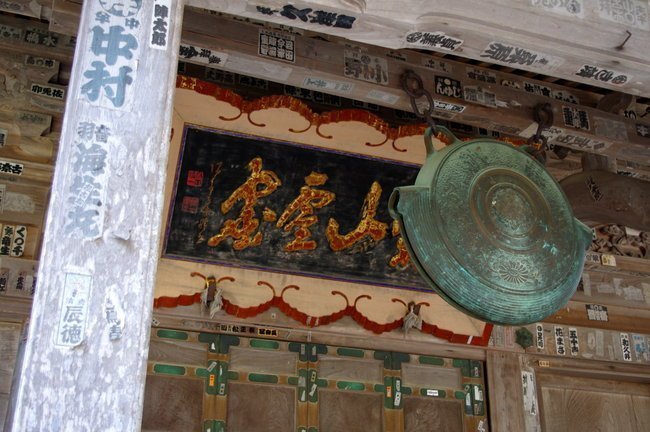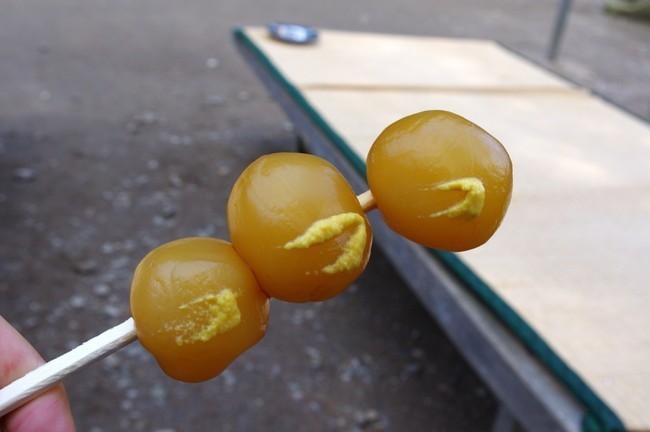 I have no idea what exactly it is (my guess is some type of Yam with mustard) but it tasted good. Perfect food on a stick!!