Western & South Eastern Kamakura Bike Ride
Note: The opinions and views expressed in this user report are those of the individual author and do not necessarily reflect the opinions and views of japan-guide.com.
April 29, 2013 - Western & South Eastern Kamakura Bike Ride
Even though Kamakura is not as large as Kyoto, it still can take a couple of days to visit all of the major sites. For this report, I visited many of the minor sites in the central west, city centre and central east which have not been included in my previous reports. All were visited by bike - which means it would not be possible to complete the tour via walking in one day.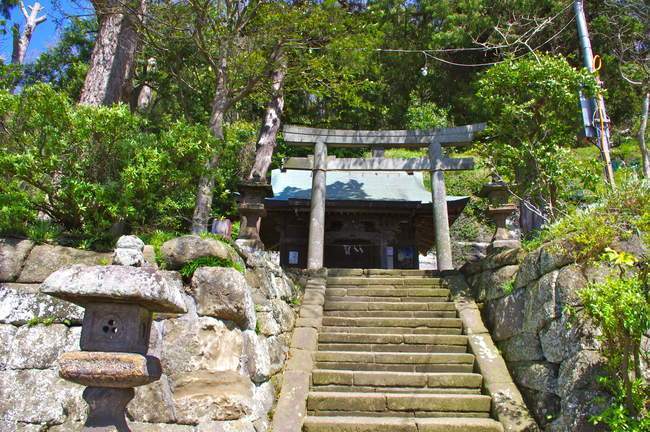 My first bike ride started at Junisojinja Shrine which is a good 4 or 5 KM from the main sites. It is mainly uphill which means it's an easy glide back to the city centre. This shrine was nothing out of the ordinary, and I would probably not visit it again.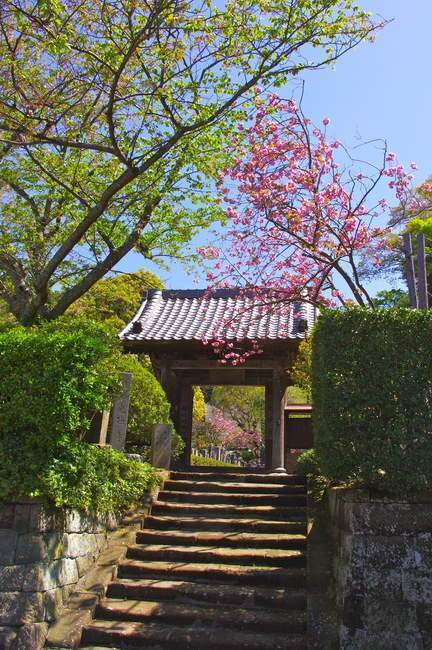 The next site was Kosokuji Temple which is located around 500 meters down the road.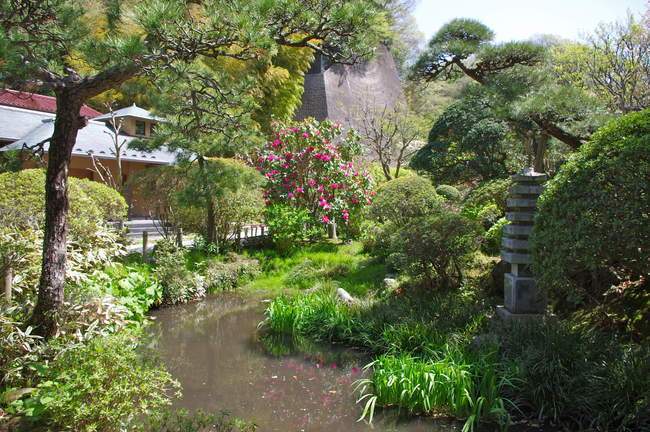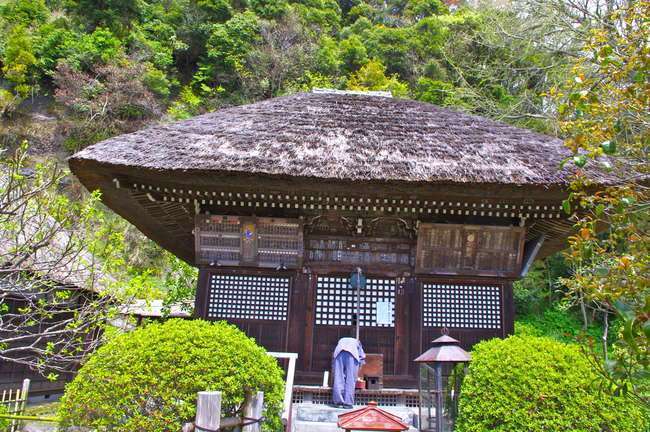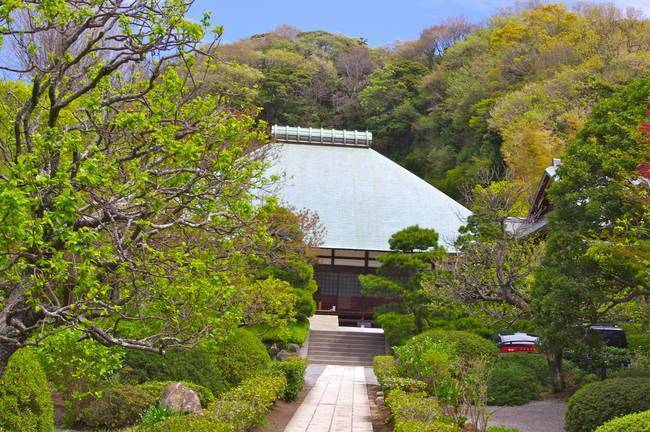 Jomyoji Temple is one of the larger temples in the area. It costs 100 Yen to enter and towards the back is an odd English Garden where you can have european style meals. The food was good - albeit in a strange surrounding.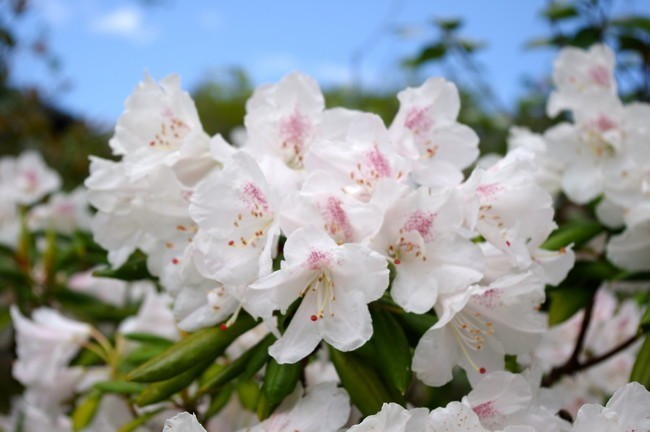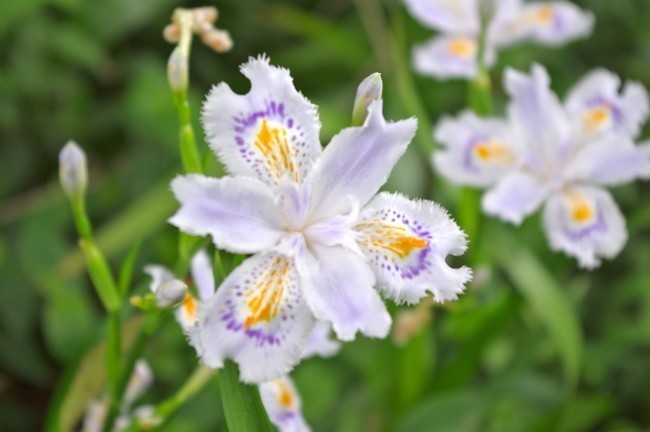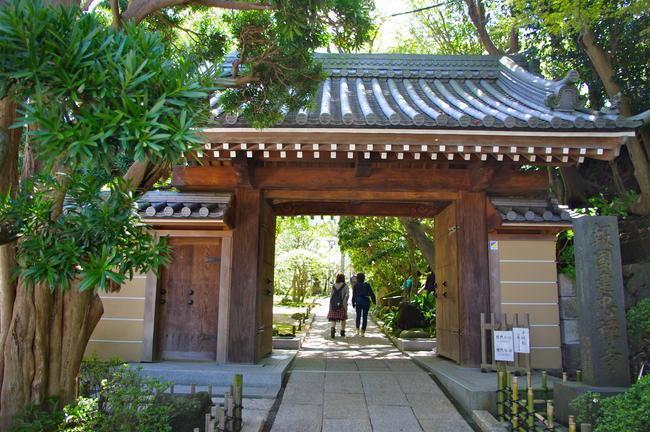 Entrance to this temple is free, but it costs 300 Yen from memory to enter the Bamboo grove. It's also possible to get a simple tea service looking over the bamboo grove for 500 yen.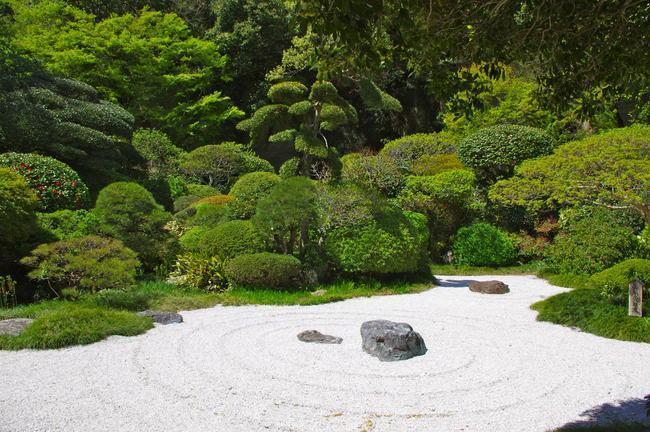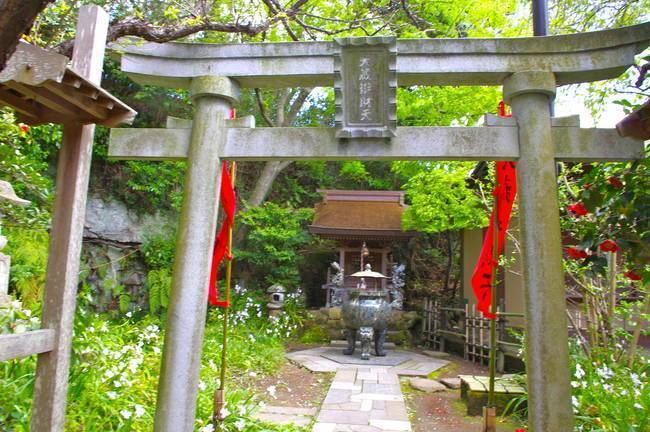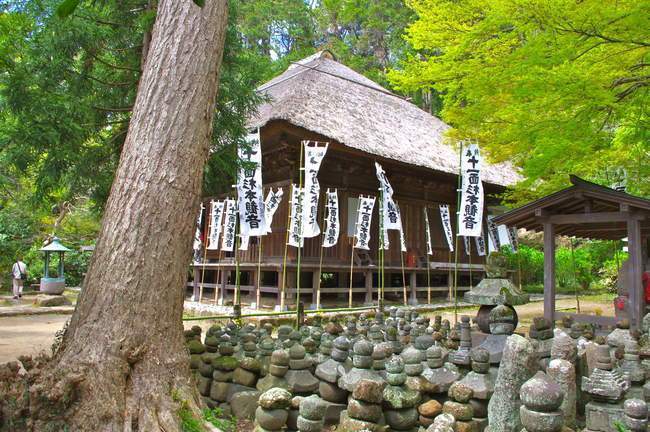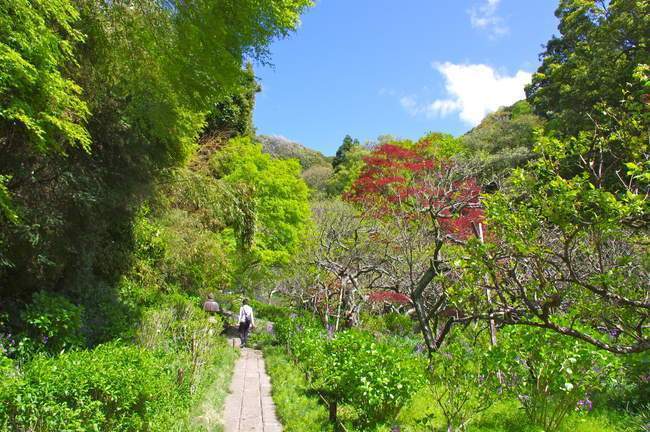 Zuisenji Temple costs 200 Yen to enter and is on quite a large grounds. There are quite a few garden areas which are quite nice to sit in. There are also a large number of stairs to climb which gives you a nice view of the surrounding area.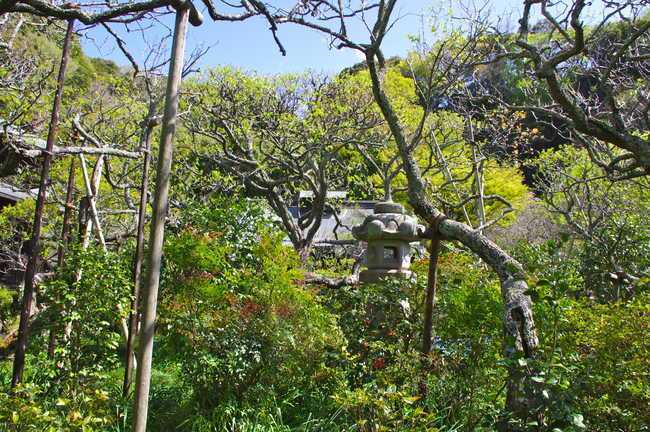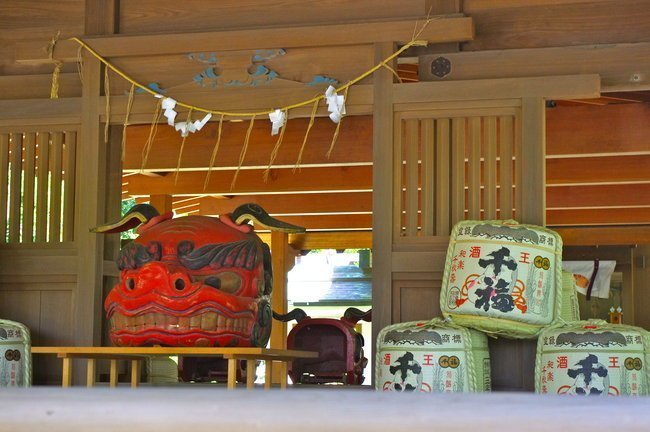 Kamakuragu Shrine is the main shrine in Kamakura. It's nothing spectacular by itself, but there is a large car park which tends to suggest there are a large number of festivals which occurs here.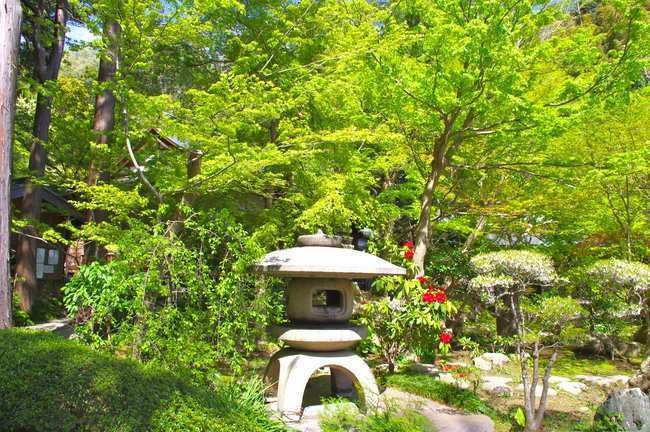 Kaukonji Temple is on a large grounds and there are 2 or 3 guided tours in Japanese only which occurs daily. No photos are allowed from inside the temple of gardens.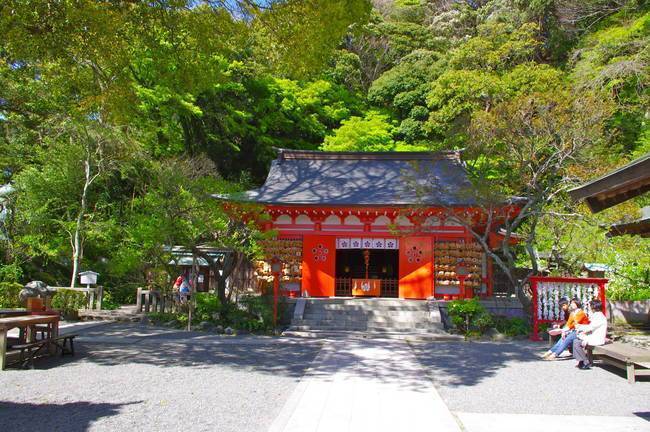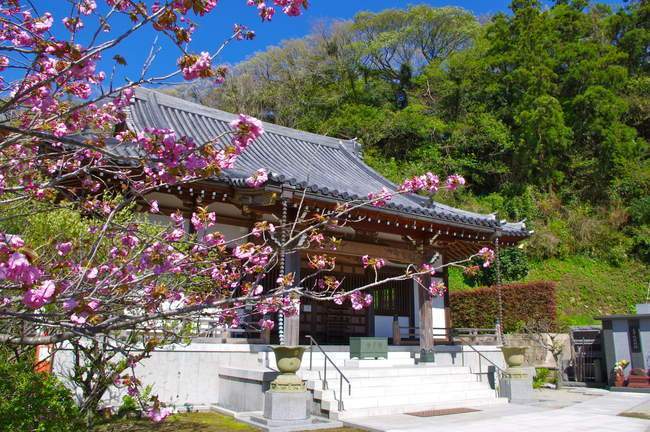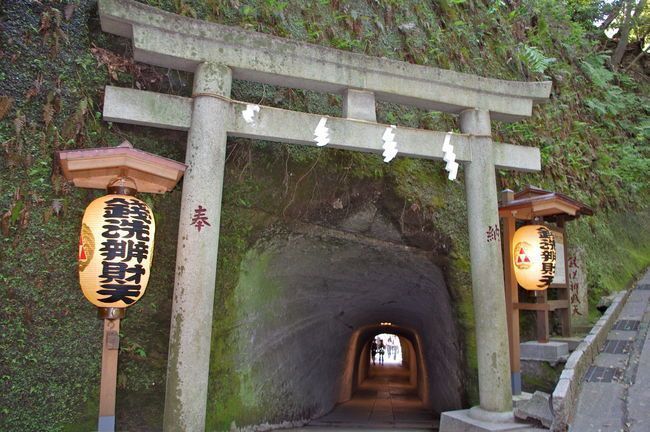 Once you cross the train tracks to the east and go up a large hill, you come to Zeniarai Benzaiten Ugafuku Jinja Shrine. Entry is free and the temple is known for the area where you can wash your money. by washing your money, the value is meant to increase.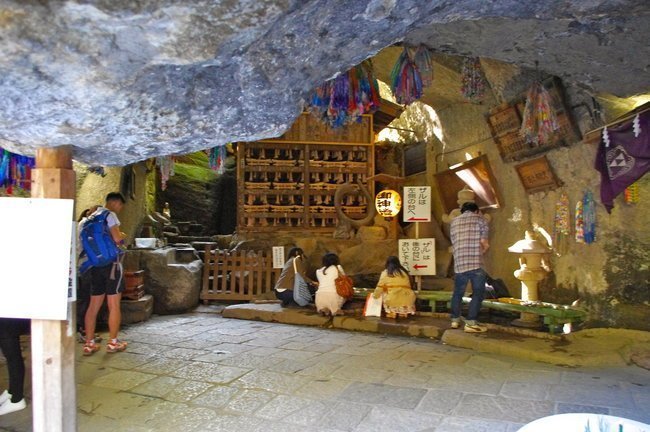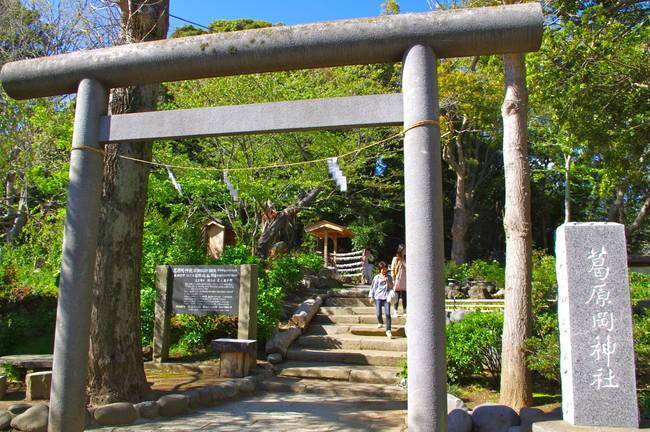 Further up the hill is Kuzuharaoka Jinja Shrine. About 100 meters before this temple is a place which has a nice view of Fuji-san if the sky is clear.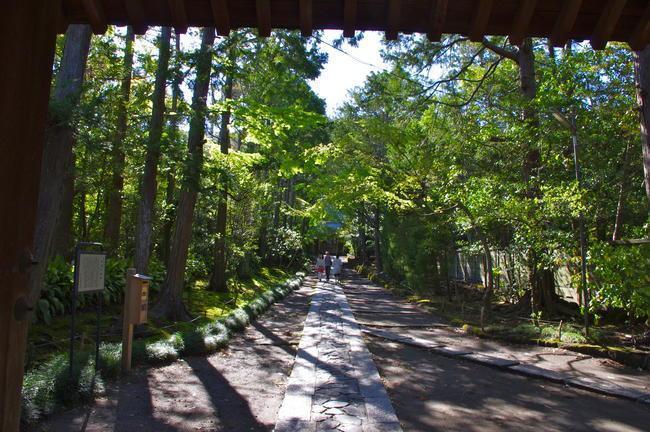 Once you come back to the train tracks, you come to Jufukuji Temple. The temple grounds themselves are closed, but it has a nice walkway leading towards the temple.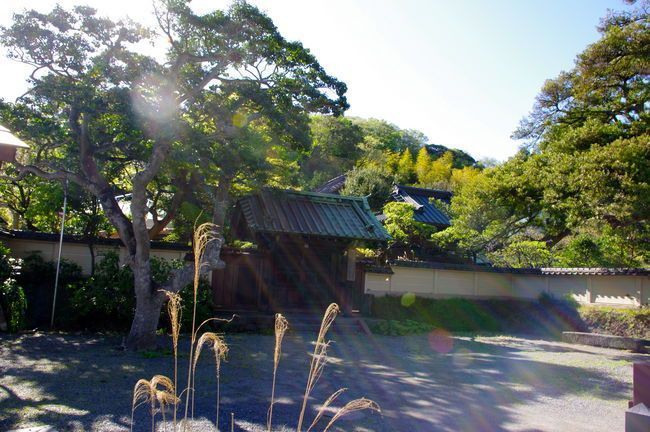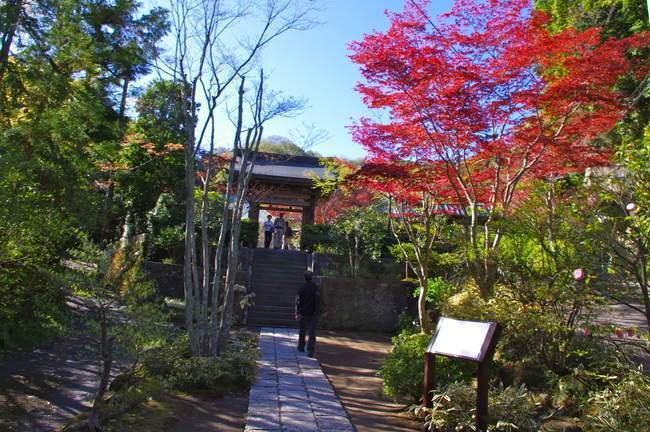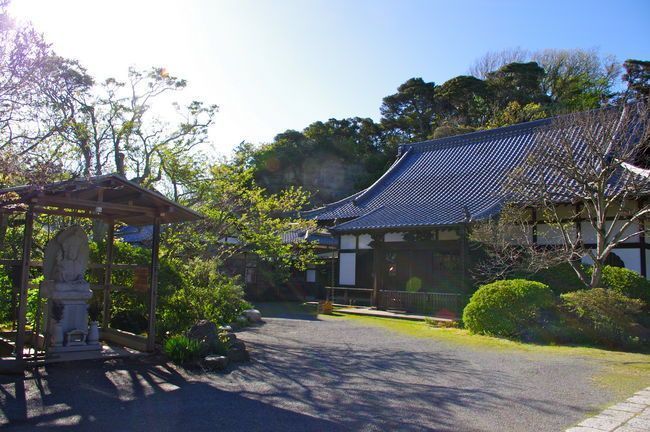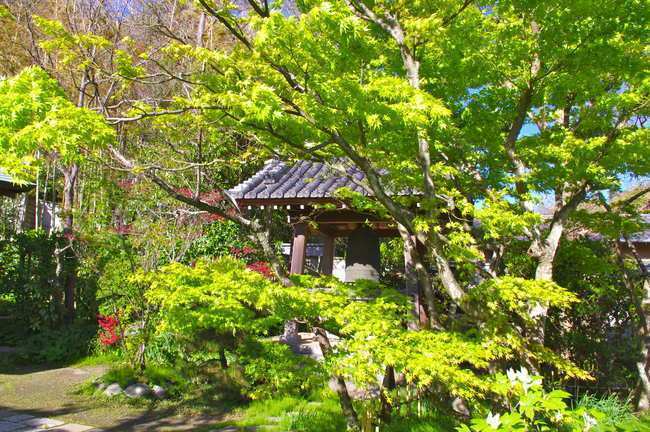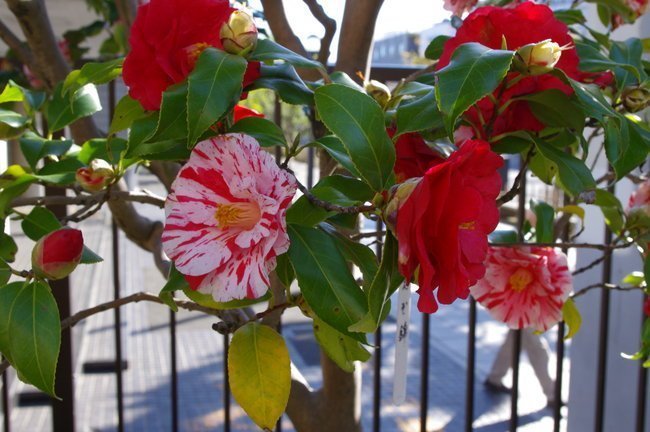 On the main street of Tsurugaoka Hachimangu Shrine is Daigyoji Temple
Hongakuji Temple has two entrances - with one entrance being more grander than the other. This temple is known for it's cherry blossoms. These pictures were taken on April 7th and thus show mainly the later blooming cherry blossoms.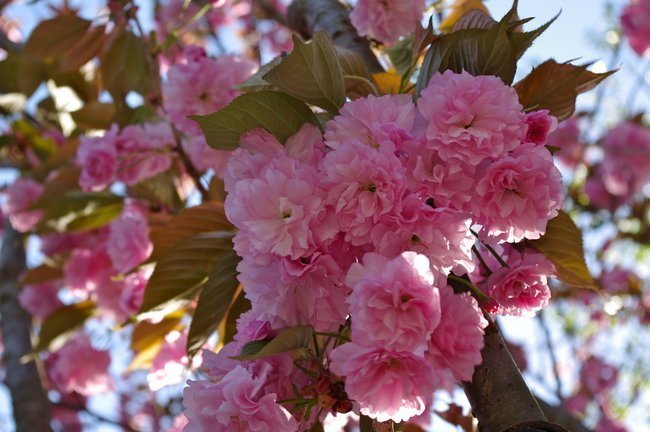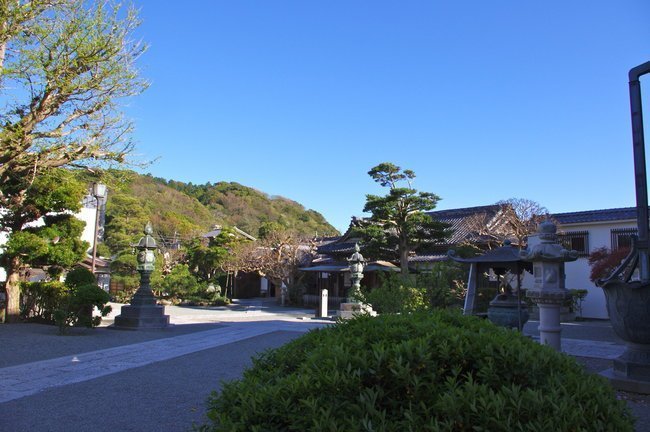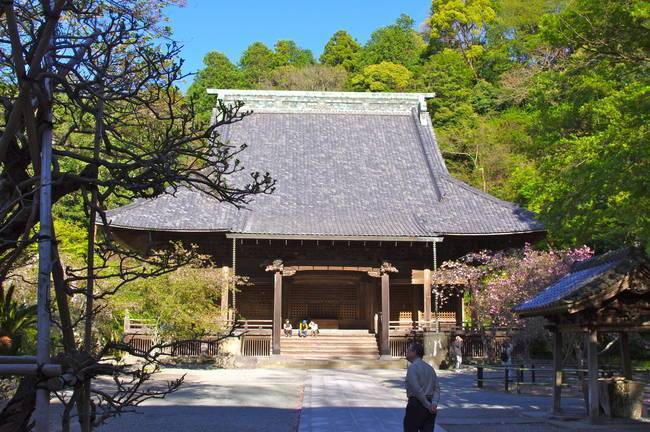 Myohonji Temple is located down a long shaded walkway that is quite picturesque. Once again, it's within walking distance of the train station (20 mins).