Ise Naiku & Geku Shrines (Golden Week)
Note: The opinions and views expressed in this user report are those of the individual author and do not necessarily reflect the opinions and views of japan-guide.com.
May 4, 2013 - Ise Naiku & Geku Shrines (Golden Week)
Golden Week is known for a couple of things - large crowds, long waits and booked out accommodation. Thankfully for me - I managed to get some last minute accommodation on Friday night in Mie Prefecture. Apart from being very close to Chubu - the area is famous for the Ise Shrines. Below is some info on the general area but expect smaller crowds at most times of the year.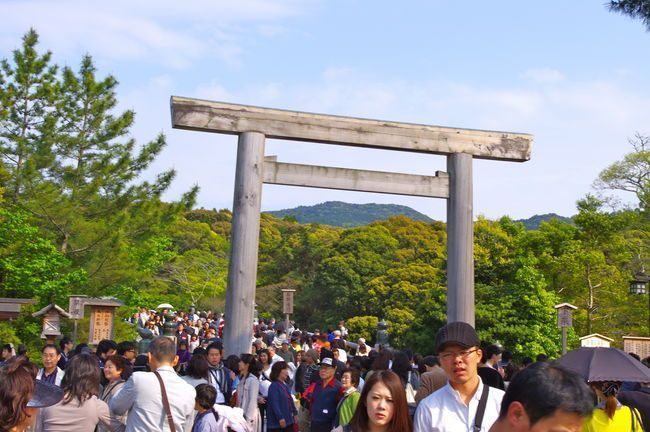 There are 2 main shrines in Ise. The Outer Shrine (Geko) and Inner Shrine (Naiku). Naiku temple can be caught from Bus Stop 11 (Bus 51/55) and takes around 15 minutes normally. Today - it took 30 plus the bus was late but everyone was in a calm mood. To catch the bus - make your way to the JR exit and it's around 200 meters on the right.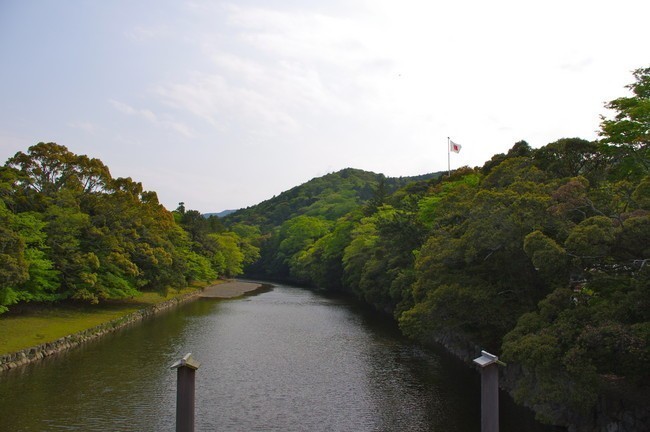 As you enter Naiku- you pass over a few bridges and 4 main Tori gates. The picture above is from the main gate near the entrance.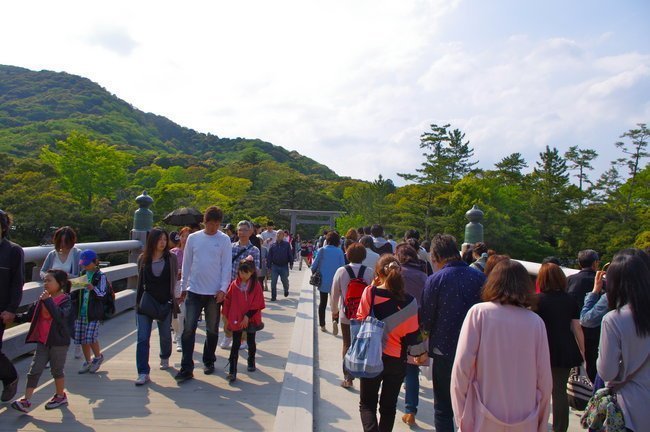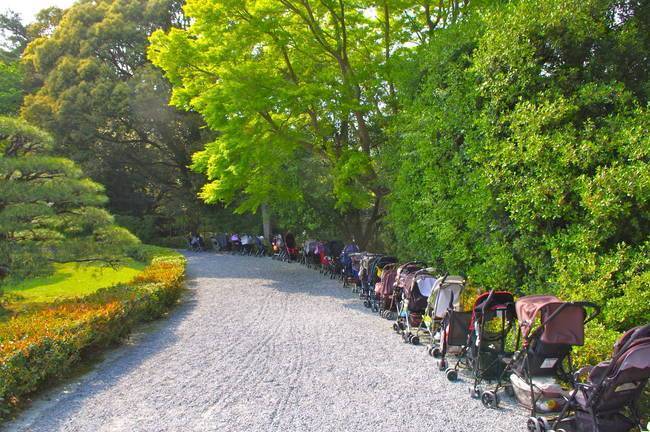 Gravel is not a pram's best friend - so welcome to the Pram Park.....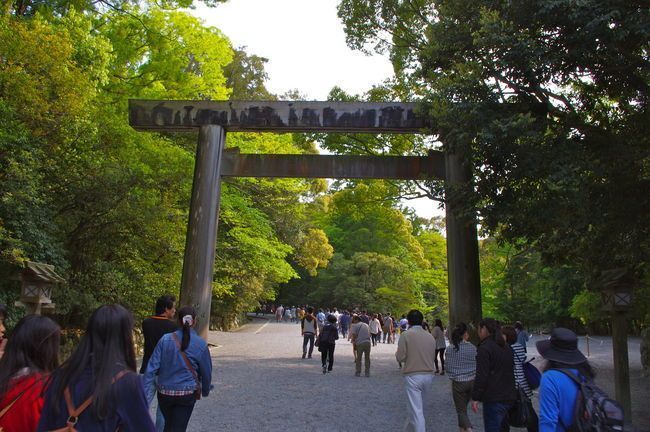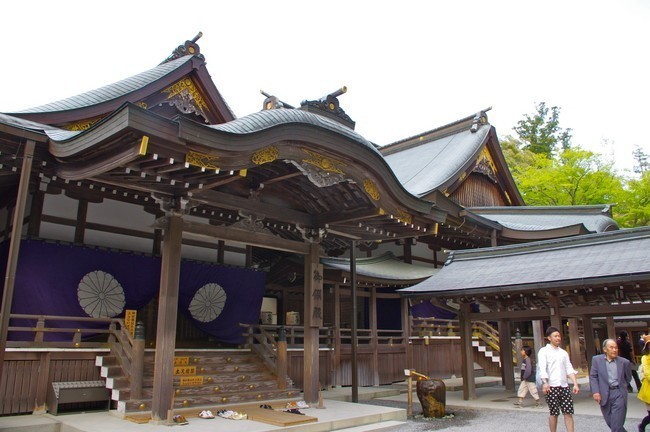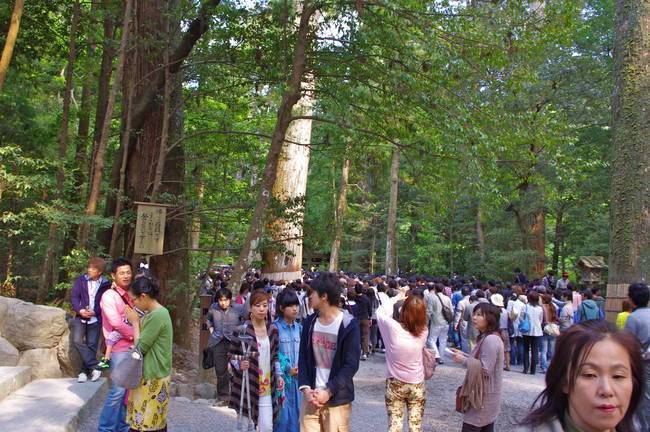 Due to crowds - I did not see the main shrine. The wait was around 200 meters and moving quite slowly. The line was of course to pray - but it's not easy to push so far to look.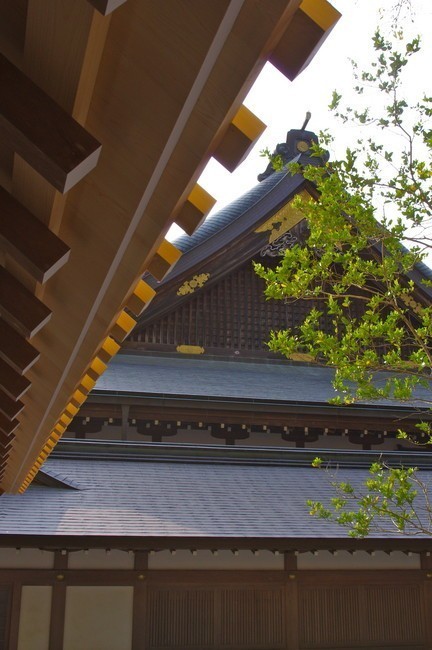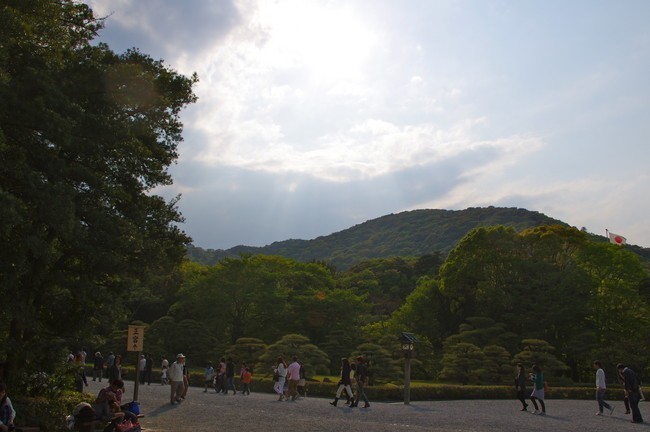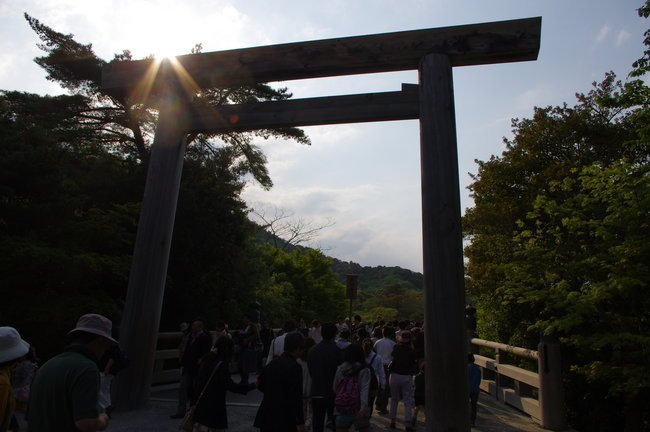 Photography is limited in specific parts of this shrine - so you can't take photo's of everything. Even though it was busy, the visit was still highly enjoyable. It seems as though Japan is about the only country in the world where people don't get frustrated with crowds. They just deal with it.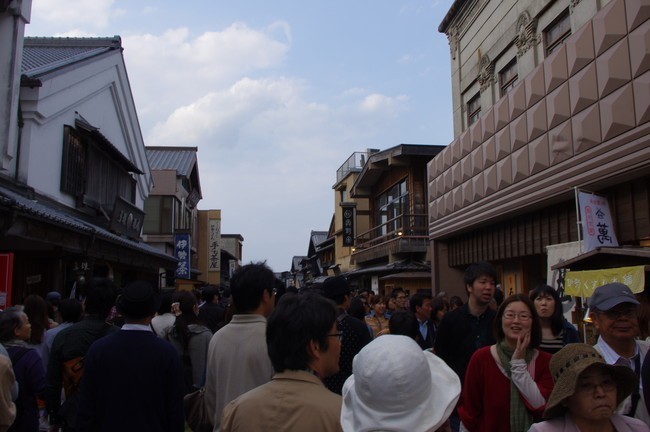 Right next to Naiku was Oharaimachi shopping street. Just like the shrine - it was packed but like most things in Japan it was orderly and things moved. This would be a great place to spend lunch on a quieter day
Entrance to Geko or Outer Shrine. This shrine is around a 5 minute walk from Iseshi station. Normally it's a 10 minute bus ride from Naiku shrine but the crowds were not on my side today - a 1 hour wait for a bus. As such - I decided to walk back. About 2KM or 30 minutes away is Isugawa station that can then take you to Iseshi station in 5 minutes. If you have time to burn - the walk between the two temples seemed reasonably interesting and you could make a whole day out of it.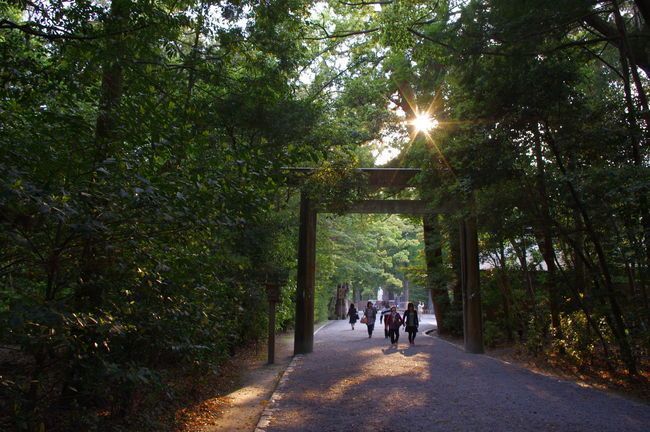 Second Tori at Geko shrine. I visited around 5PM - when the area was very quiet. The sun low in the sky also allowed for some good photography.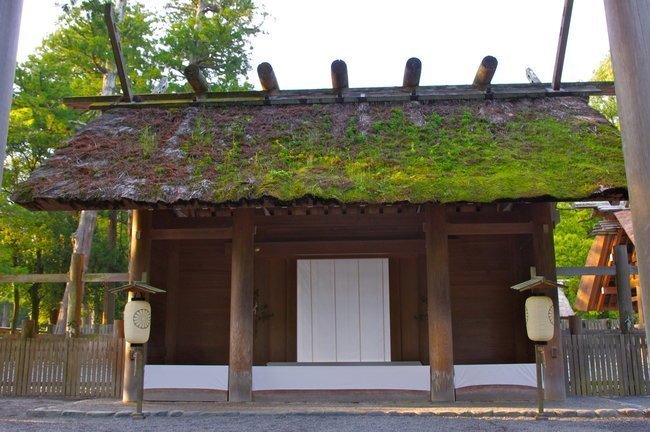 The main inner shrine. Their rule is not to take pictures inside the Tori gate - but anything outside the Tori gate is open game. The following pictures may look ok - but the inside temple really was beautiful and you felt as though you were stepping back in time. There were no Chinese influences which is highly unusual. The buildings could also be described as a place of worship North of the Wall in Game of Thrones....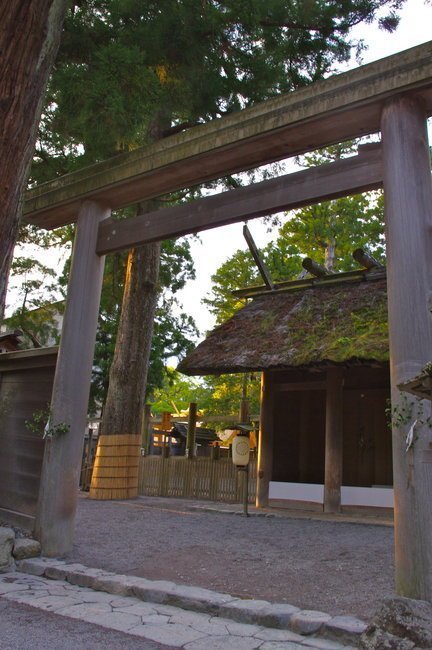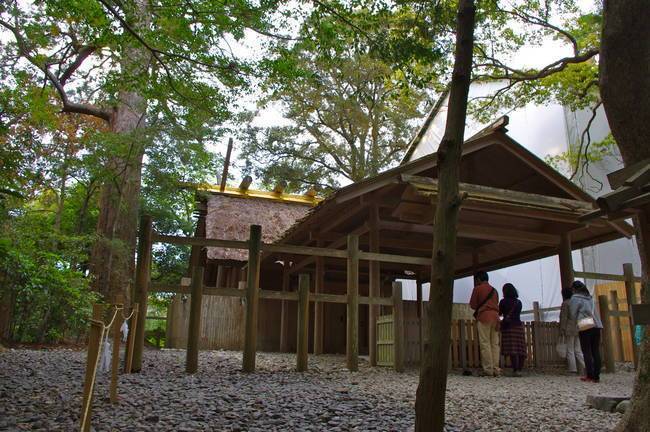 There are a couple of side shrines at Geko. They are not as impressive as the main shrine - but the area is quite atmospheric.