Tokyo Parks & Gardens - Part 1
Note: The opinions and views expressed in this user report are those of the individual author and do not necessarily reflect the opinions and views of japan-guide.com.
May 26, 2013 - Tokyo Parks & Gardens - Part 1
Tokyo is famous for it's hustle and bustle, but scratch the surface and there are many different parks and gardens to explore and relax in. Over the next few weekends, I'll be visiting some of Tokyo's more famous along with lesser known parks and gardens. For today, I visited The Institute for Nature in Meguro and Shinjuku Gyuen.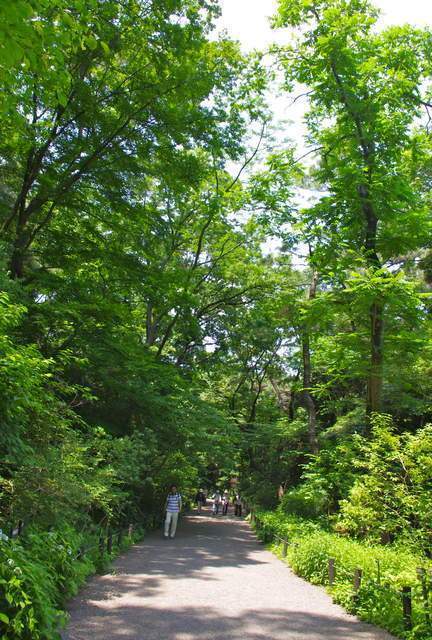 The Institute for Nature is a large forested area right in the middle of Tokyo. This park is around a 10 minute or 600 meter walk from Meguro station which is clearly labelled. Exiting via the Main Exit and turning right will eventually get you to the park. Entrance costs 300 Yen but there is limited English signage in the park. This park is run by the Science Museum in Ueno Park.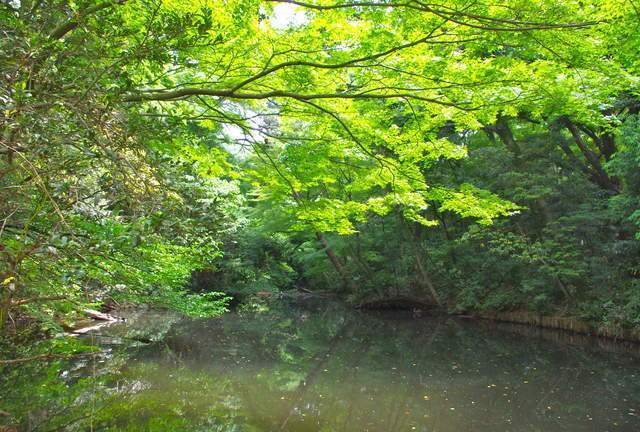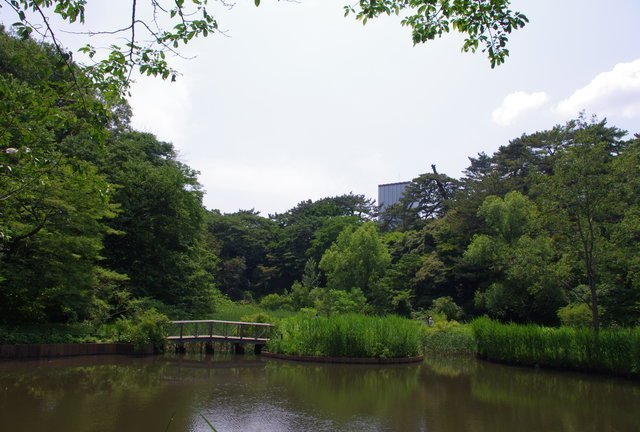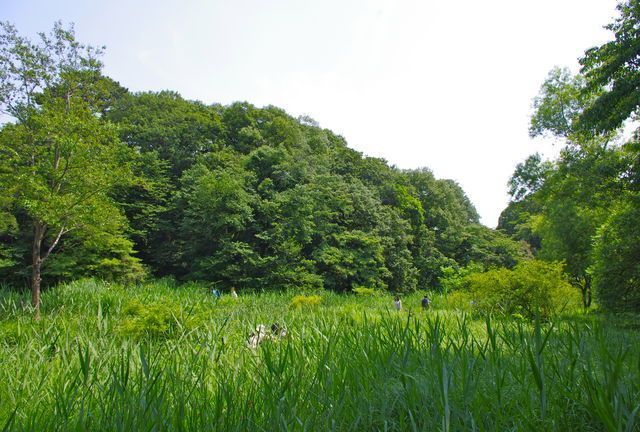 There are quite a different number of ecosystems in the park itself including swamp land and forested areas. Small kids will have a ball running around the large grounds which could be confused with being 100 KM from Tokyo.
Shinjuku Gyuen costs 200 Yen to enter and is close to 3 stations (Shunjuku, Sandagaya & Yoyogi). For today, I decided to enter via the Sandagaya entrance as it's a 3 minute walk from the station. The park itself has 3 main gardens (French, English and Japanese) and the park is huge. I expected to spend 30-60 minutes here, but ended up spending close to 3 hours and did not see everything.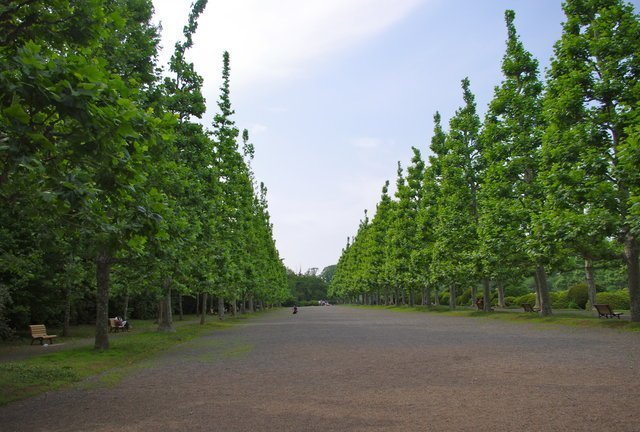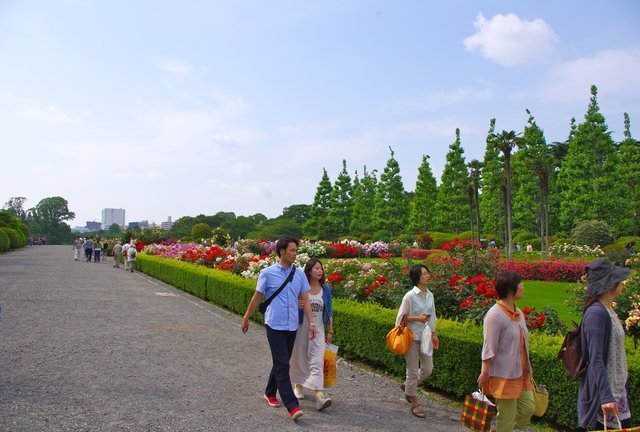 The French Garden is currently at full bloom and looks spectacular as a result. There are also a lot of great views of the Tokyo Tower which keeps screaming "Photograph Me"!!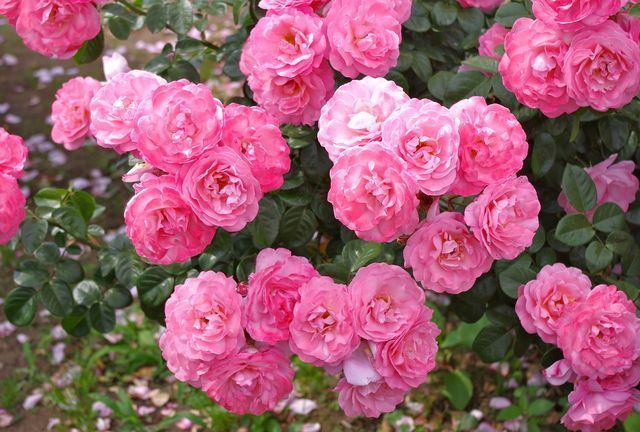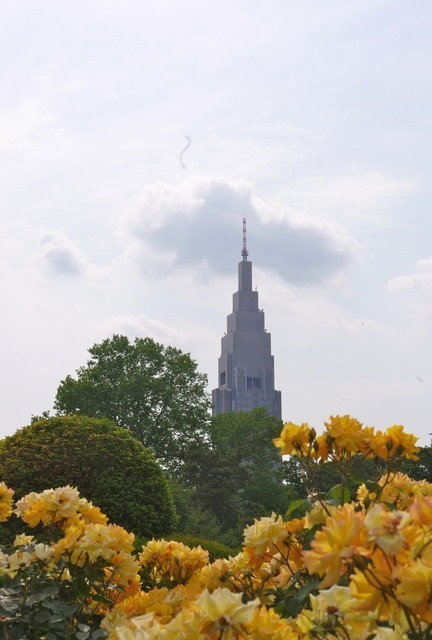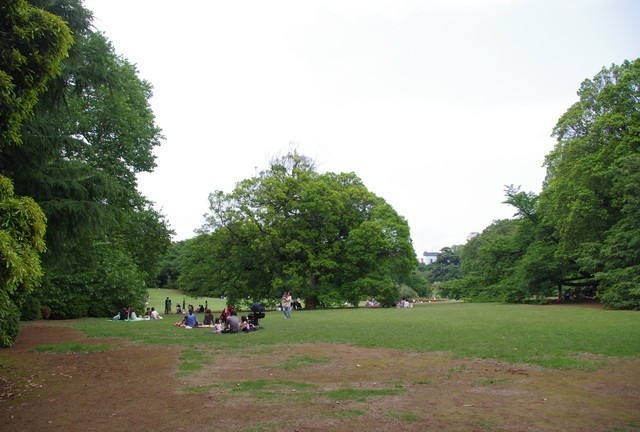 The English garden consists of large grassed areas which are perfect for picnics. There is also heaps of space for the kids to run around along with playing the perennial favorite of frisbee. This garden makes up close to half of the park.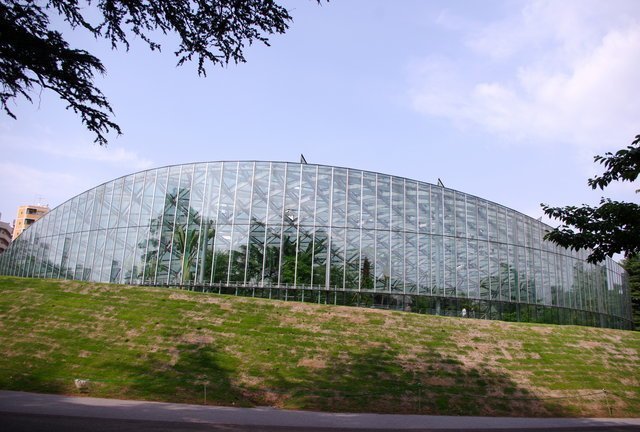 Shinjuku Gyuen Park also has a large greenhouse which includes many tropical and sub-tropical plants. Note that it is humid in here - bur it might be little difference in temperature and humidity in the middle of summer.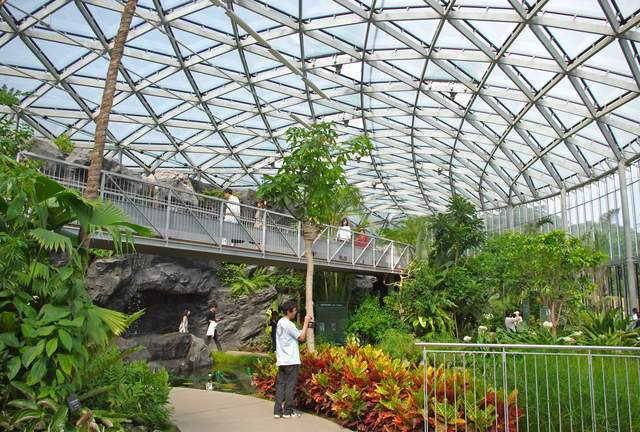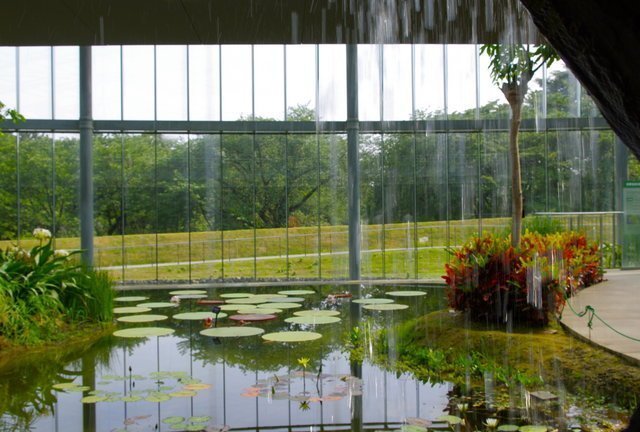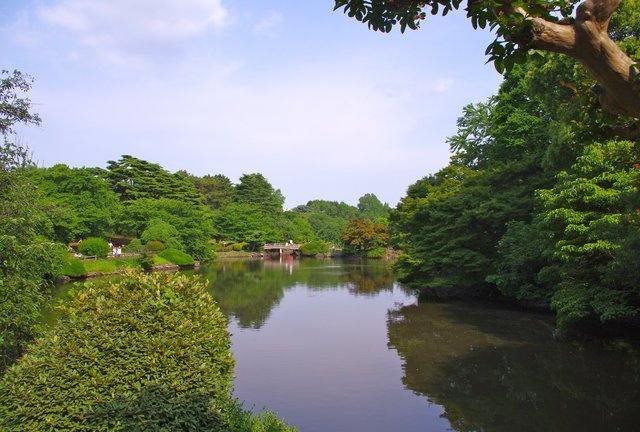 The other major garden is the Japanese Garden. This is the garden closest to Tokyo tower. Note that there is also some tea houses and a building looking onto one of the ponds built in a Taiwanese style.