Note: The opinions and views expressed in this user report are those of the individual author and do not necessarily reflect the opinions and views of japan-guide.com.
July 9, 2013 - Kyoto - Ohara
Ohara can be found in the Northern mountains and can reaches by either bus directly from Kyoto Station (1 hour) or train to Kokusaikaikan Station and bus to Ohara (20 minutes train, 20 minutes bus). Catching the bus from Kyoto station is normally the quickest as it leaves every 20 minutes (more often on weekends). This area is mainly known for the Sanzen-in temple, but also has quite a few other nice temples which are worth visiting. However, it's biggest draw card is the much cooler temperature here compared to downtown Kyoto.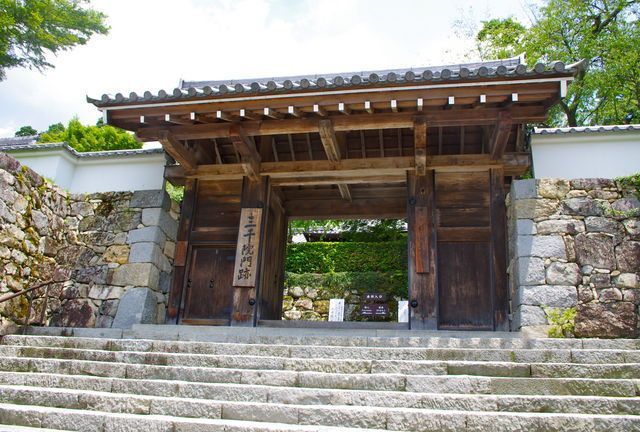 Sanzen-in Temple is around a 10 minute walk from Ohara Bus station and costs 700 Yen to enter. The temple itself is quite beautiful and has lots of pretty gardens. In particular - this temple is known for it's moss gardens. The gardens themselves are not highly pruned such as Zen gardens, but left in more of a natural state.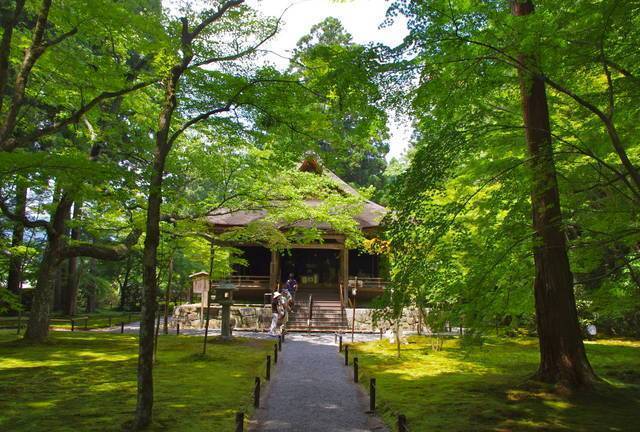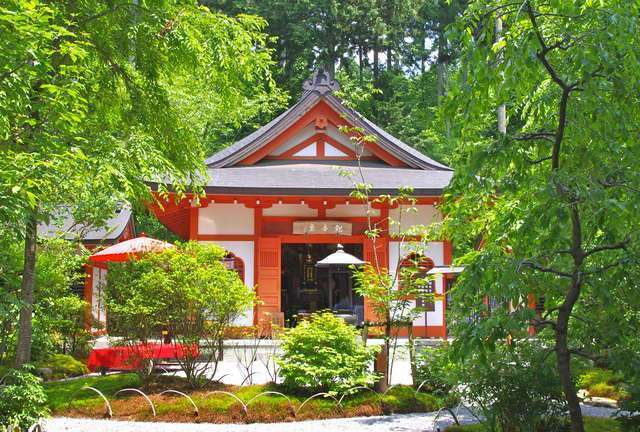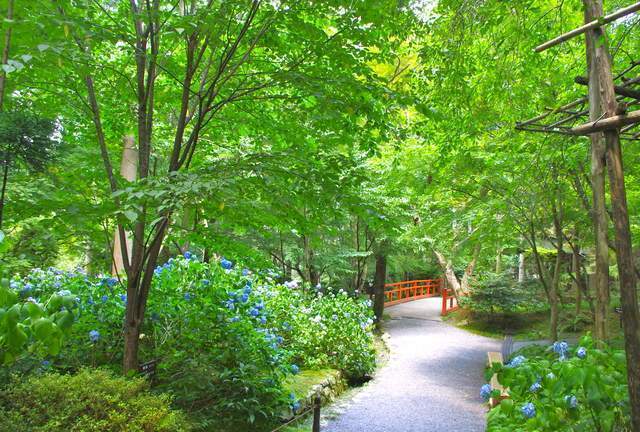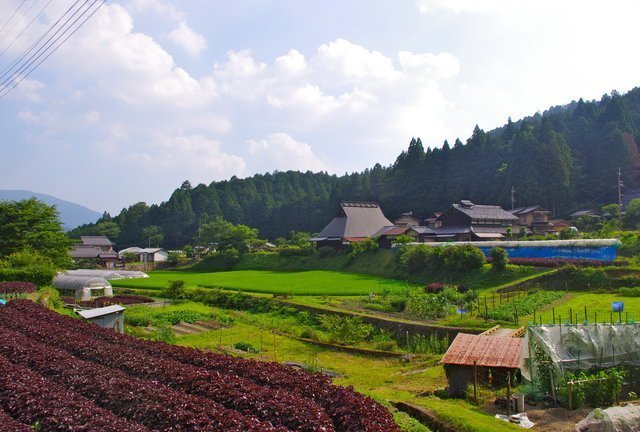 One of the good things around the Ohara area is the forest or country scenery. It feels much different than most places in Kyoto - and as mentioned before it is a lot cooler up in the hills under the trees. With a nice breeze - it was the first day in Kyoto that I was not sweating profusely with the 35 C and 90% humidity weather.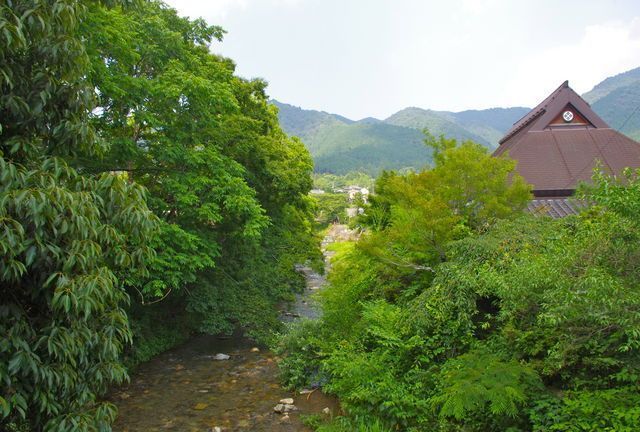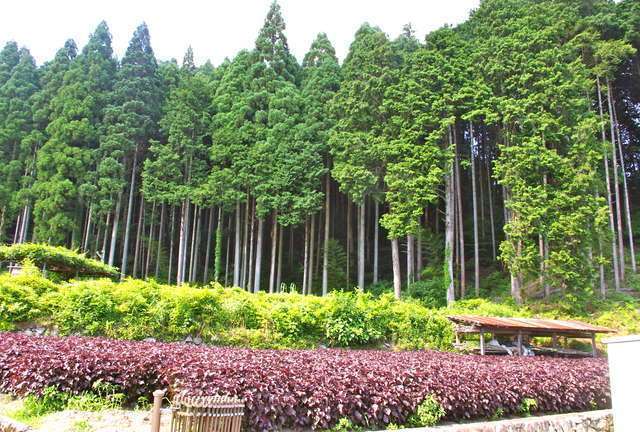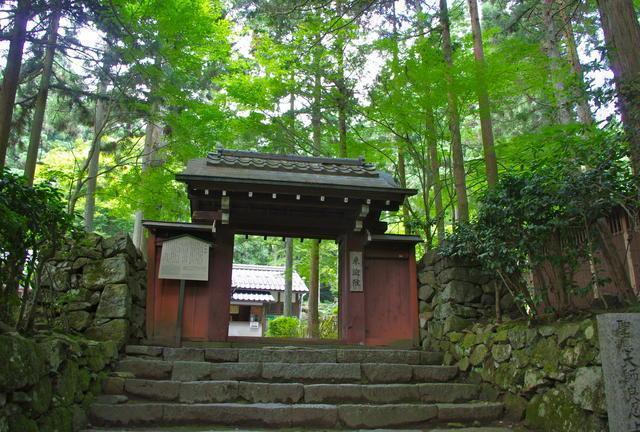 Raigo-in Temple is a 5-6 minute uphill walk from Sanzen-in temple. Instead of following the buildings and crowds, continue to go uphill where the turnoff for Sanzen-in can be found. This temple costs 400 Yen to enter and is mainly known for it's drawings of 2 serphants which are commonly called the first Japanese manga ever drawn...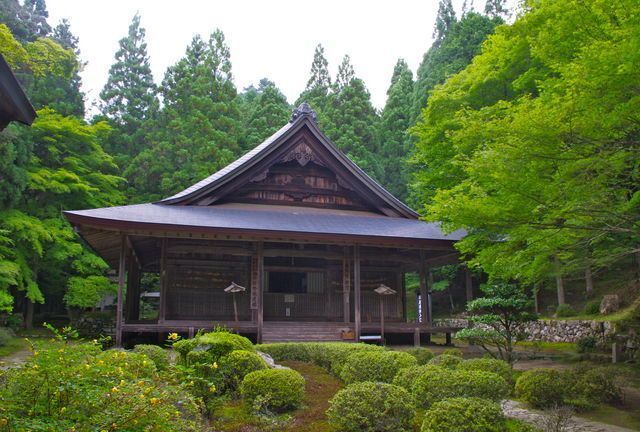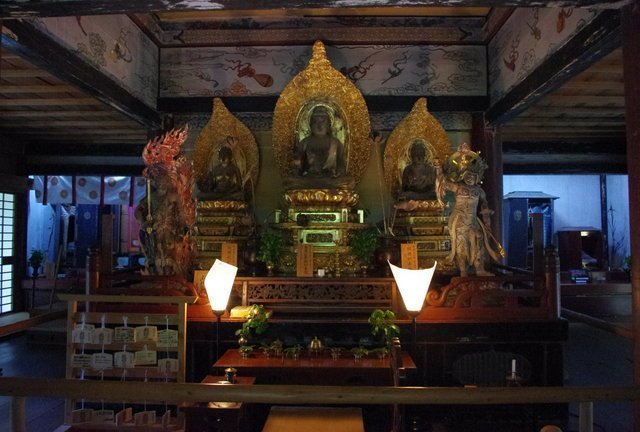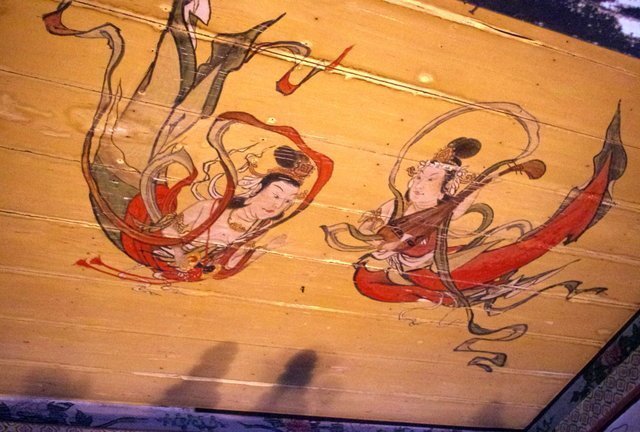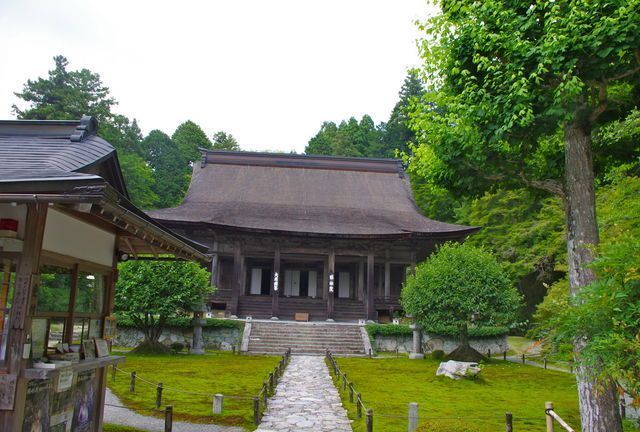 Shorin-in Temple is around a 3/4 minute walk from Sanzen-in temple (10 minutes from Raigo-in Temple) and costs 300 Yen to enter. It can be found by continuing down the turnoff past Sanzen-in temple. The nicest part of this temple can be in intricate 3D carvings found on the main hall. They are quite exquisite and a wish I could have taken a picture of it.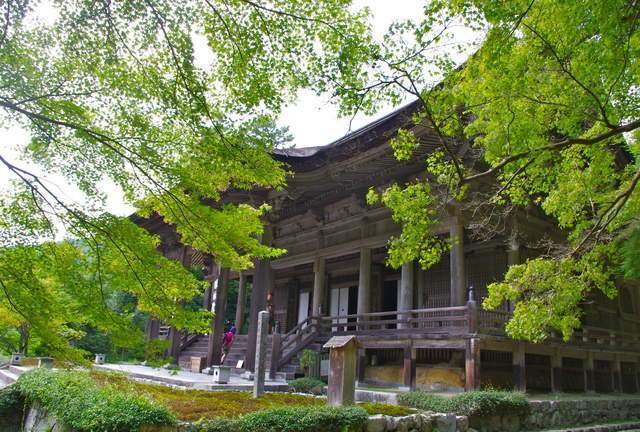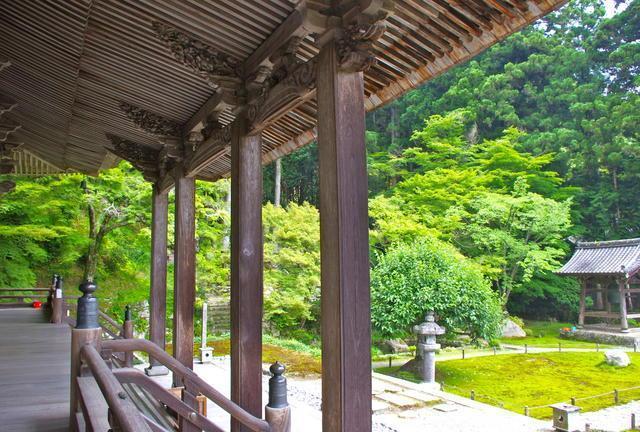 The carvings here are only a very small taste of the carvings found on the main temple. As mentioned before - they are quite impressive. There is also the ubiquitous large golden Buddha statue in the temple itself.
If you keep walking past Shoren-in temple for another 1-2 minutes you come to Hosen-in Temple. This temple costs 800 Yen to enter but includes green tea and a sweet on tatami mats. There are also some interesting gardens to walk through as well.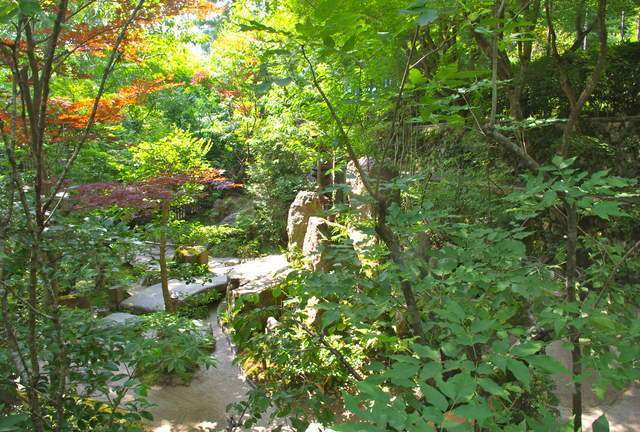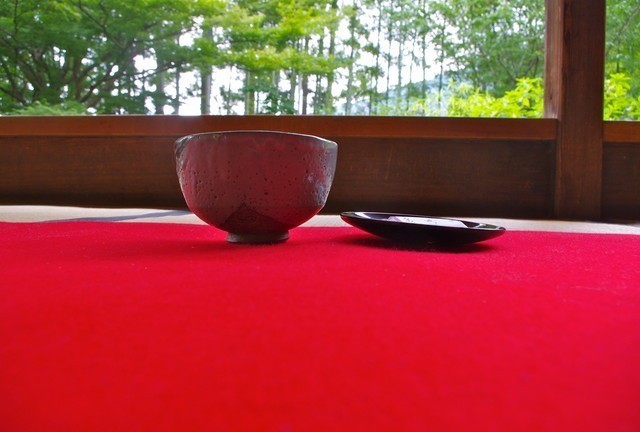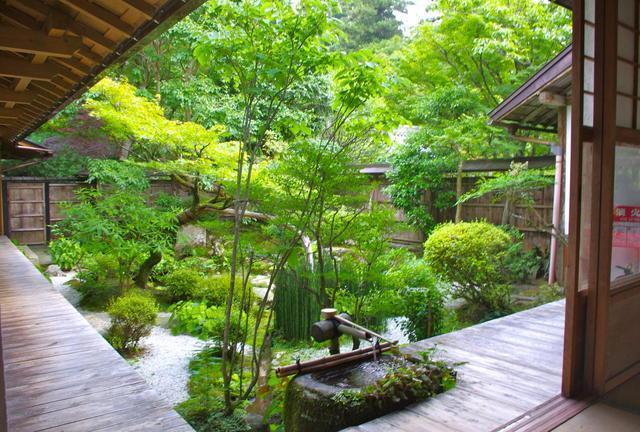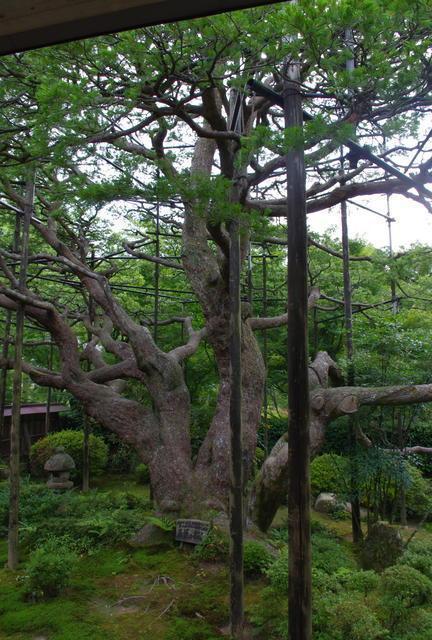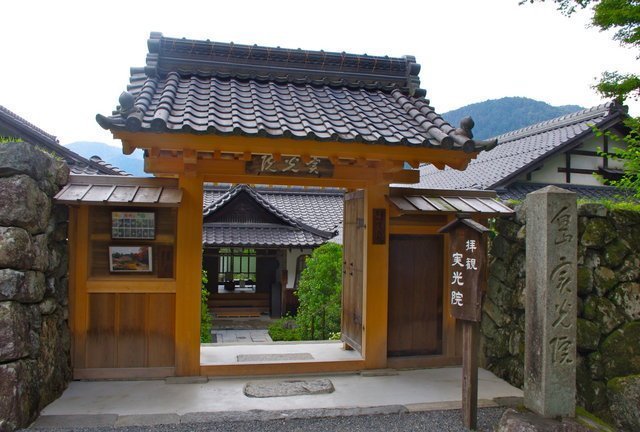 If you start walking back to Sanzen-in temple, you will come across Jikko-in Temple on your right. It costs 700 Yen to enter and once again includes green tea and a sweet. Note that most sweets at temples include Red Bean - something that I like but most western people might find an acquired taste.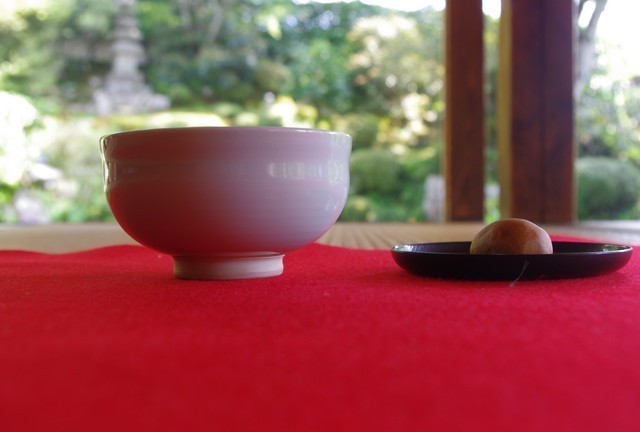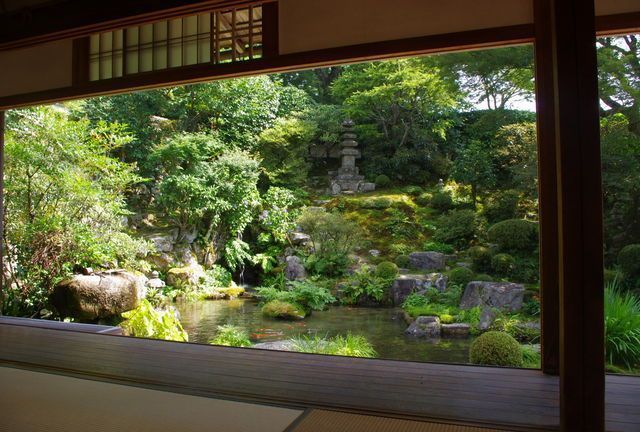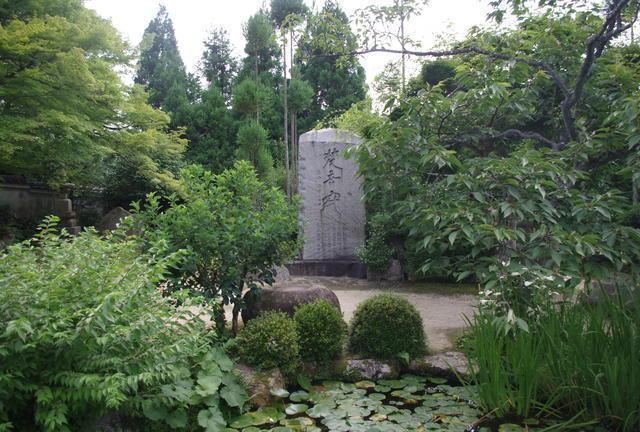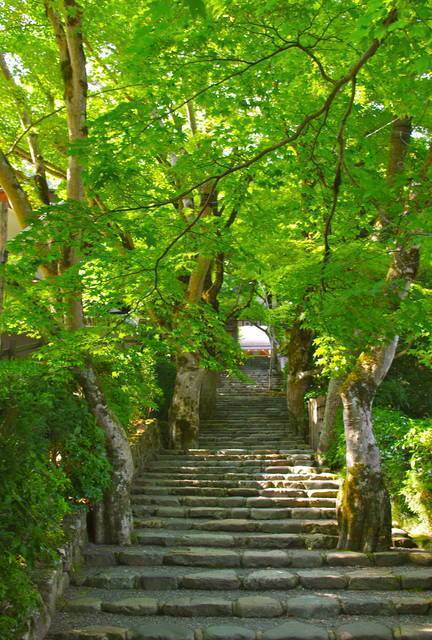 Jakko-in temple is 20-25 minutes from Shoren-in temple and you can get a small taste of country life walking to the temple. It costs 600 Yen to enter. The temple itself is not that special - but it's worth it for the walk to the temple. Note that there are lots of shops in the area but are normally only open on weekends or during peak season.