Note: The opinions and views expressed in this user report are those of the individual author and do not necessarily reflect the opinions and views of japan-guide.com.
July 10, 2013 - Kyoto - Mt Hieizan
Mt Hieizan (aka - Enryakuji Temple) is found in the Northern foothills of Kyoto. You can reach here via bus from Kyoto station - or the easiest way is to catch the the Karasuma Subway line to Kokusaikaikan Station from Kyoto station (20 minutes - 300 yen) and then catch Bus 19 from bus Stop 3 (10 minutes - 160 yen). The bus leaves every 40 minutes (more on weekends) and is clearly labelled in English as the bus to Ohara. Get off at Yase station and your there.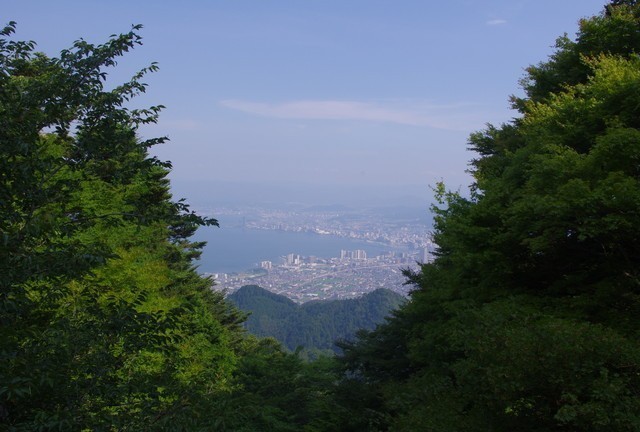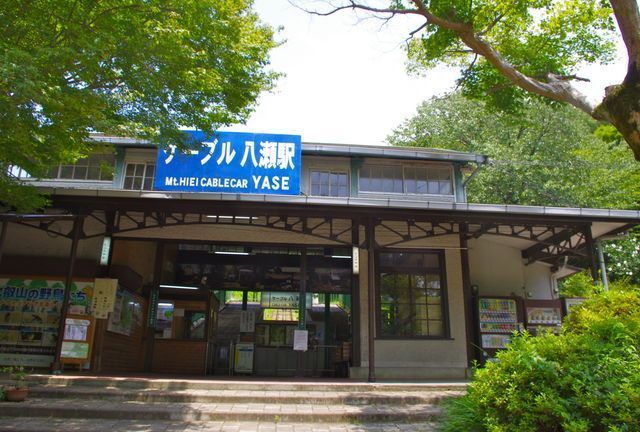 The bus stop is around 2 minutes from the cable car and is reasonably well signed in English. When you go to buy the ticket - just get the one for 840 yen and that will get you up to the top one way. There are a plethora of other tickets - but unless you want to see a French garden on top of a hill - forget it.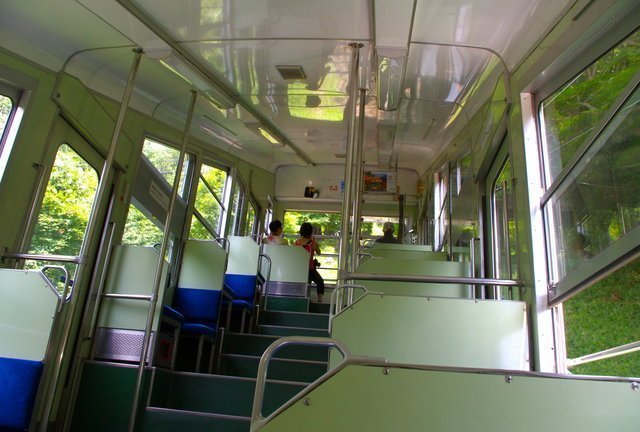 The Cable Car leaves 3 times an hour in the morning and 2 times an hour in the afternoon. It takes around 7 or 8 minutes to get up to the first stop. There is not much to do at the first stop - but I do believe that it is possible to walk to the second stop. Even though it does not look busy at all - I am told it gets extremely busy here during weekends and change of seasons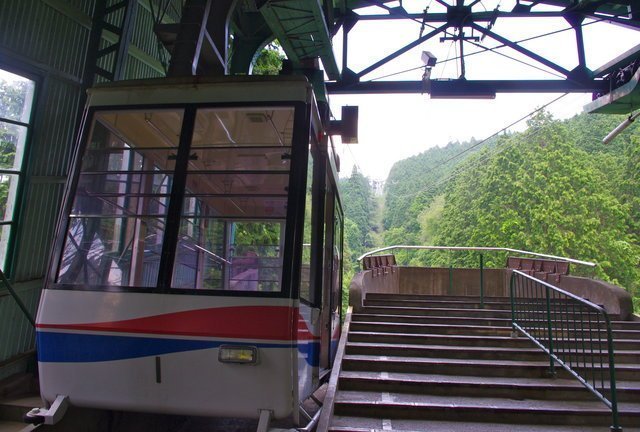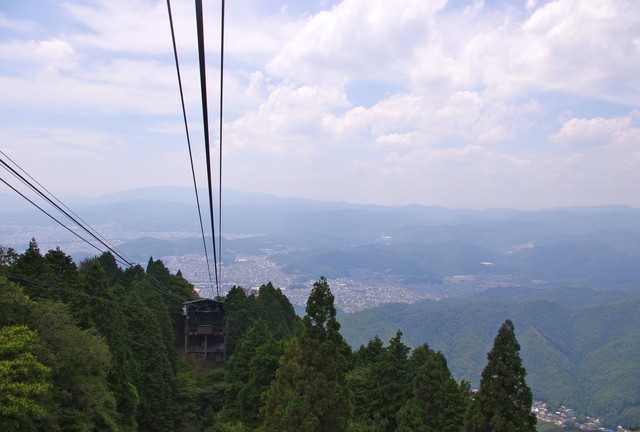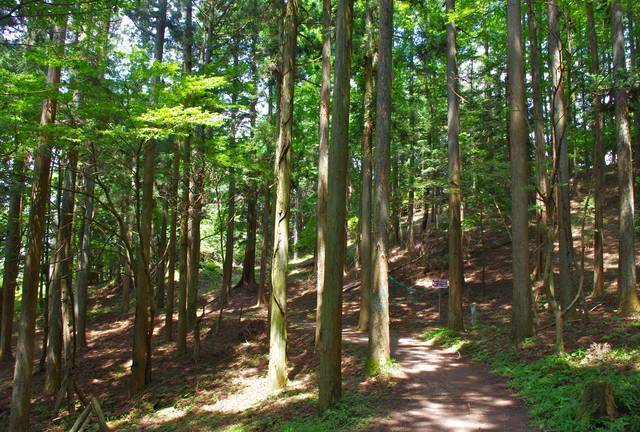 The best part of this trip is the long walk through the woods. There are also two different parts of the temple complex. One is called the Saito (less busy and surrounded by forest) and the Todo (near the Sakamoto Cable Car) It takes roughly 30 minutes to walk from the first ropeway (Eizan) to the Todo. I however strongly suggest to walk around the Saito area which is around 15 minutes into the walk.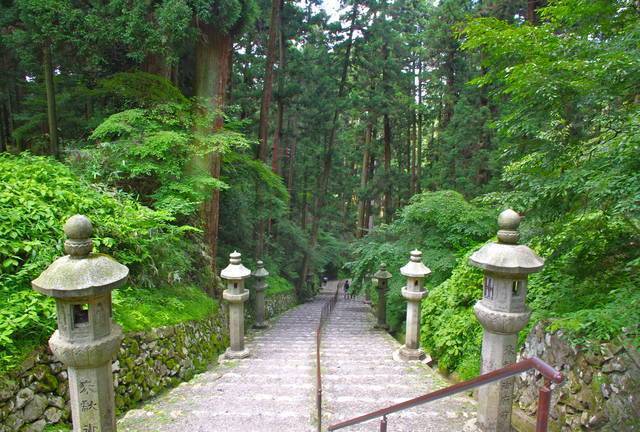 If you see this - then you know you have turned off to the Saito. Note that some of the stairs are huge - so it's not good for people with weak knees. Note that it normally costs 550 Yen to visit the temple - but the Saito was unattended so I paid once I got to the Todo.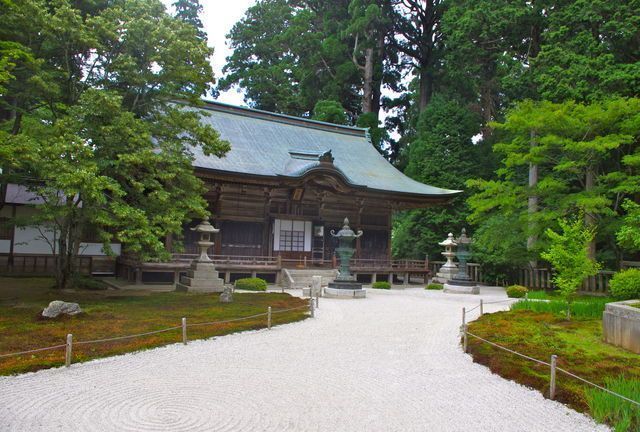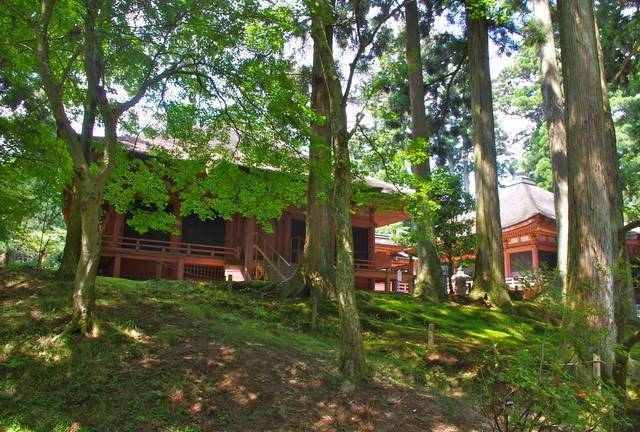 As mentioned before - the Saito is much more leafy than the Todo. Give yourself around 90-120 minutes to complete this section. Note there is no-where to buy drinks or food at this part of the complex but there are toilets at least.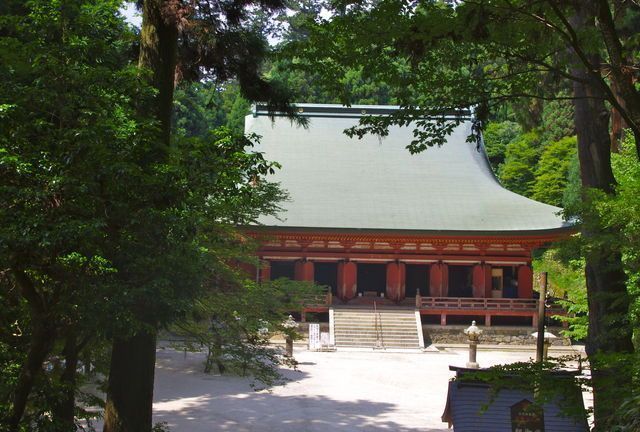 The Amida Hall - one of the first signs of the Todo.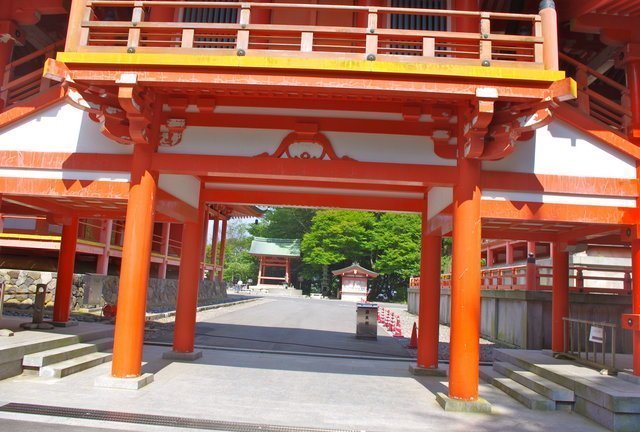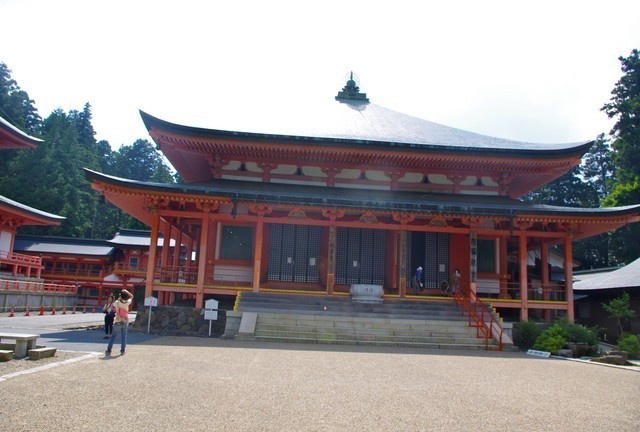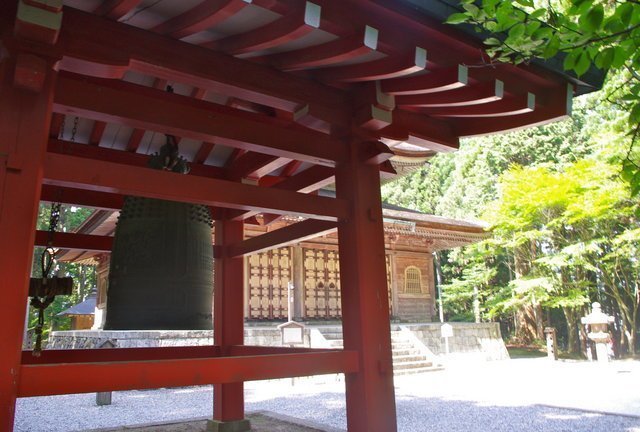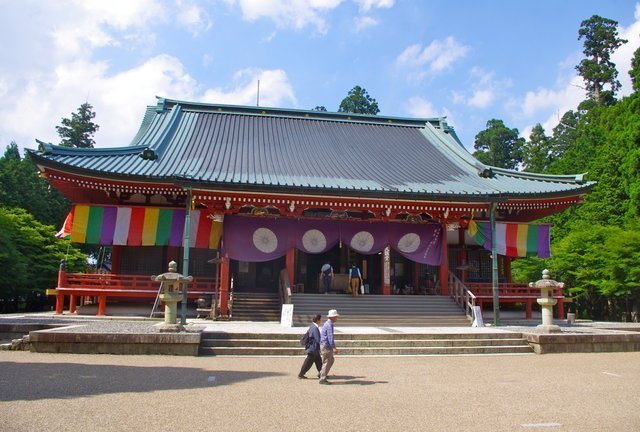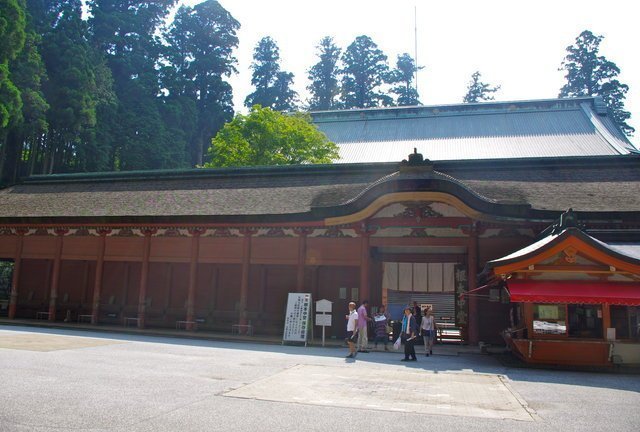 This building might not look like much - but is called a national treasure like the 4 main castles in Japan (Hikone, Matsumoto, Himeji & Inuyama). The temple inside was quite interesting and almost a little spooky.