Note: The opinions and views expressed in this user report are those of the individual author and do not necessarily reflect the opinions and views of japan-guide.com.
August 4, 2013 - Akita Kanto Matsuri
Tohoku is famous for three festivals or Matsuri's. Today, I visted the Akita Kanto Matsuri which is located a little over 4 hours from Tokyo via Shinkansen. The Matsuri runs between August 3rd and 6th between 7PM - 9PM'ish.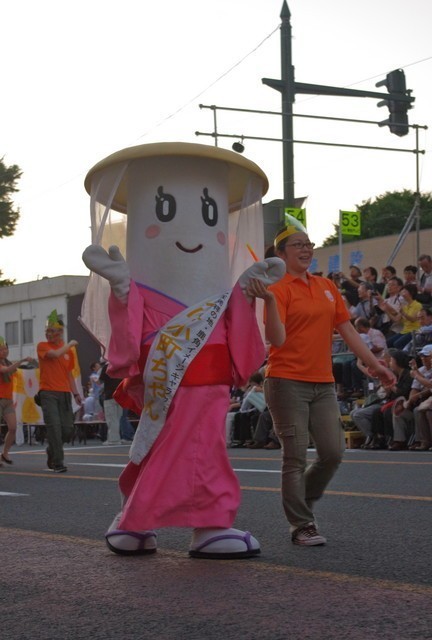 Before the official festival starts at 7:30, there is a small parade of different community groups. This part of the parade is quite fun and shows the sense of humor the Japanese have in spades once you get to know them.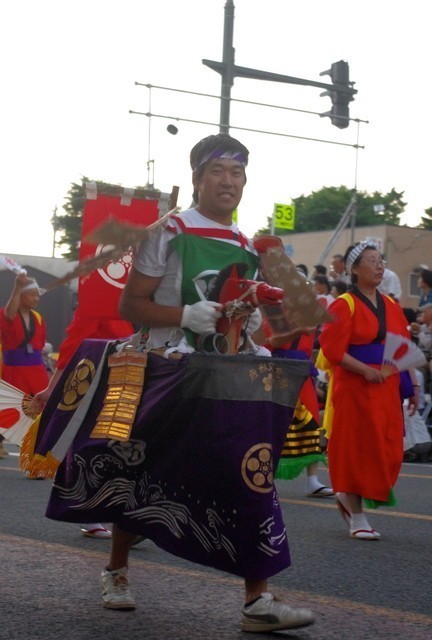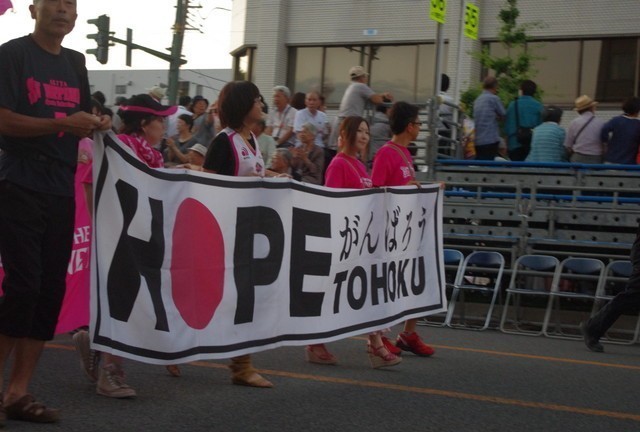 I have started to travel more around Tohoku lately and I have noticed how warm they are along with how often they ask you where you are from. The people of Tokoku really are a hearty lot and only Hokkaido can compare to the natural beauty of the place. As such - all we can do is hope that things get better.
On the way to Akita today I was at Sendai station and there was a reasonably large earthquake close to Sendai in Ishinomaki (5.6 and the epicenter was around 90 kms away). Because of this - all trains were running late by at least an hour. This is just some of the things which they need to live with everyday. Just remember when you visit - that no-one died from the actual earthquake in 2011.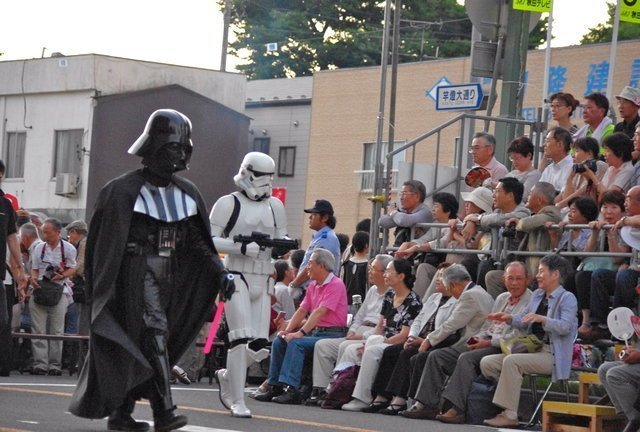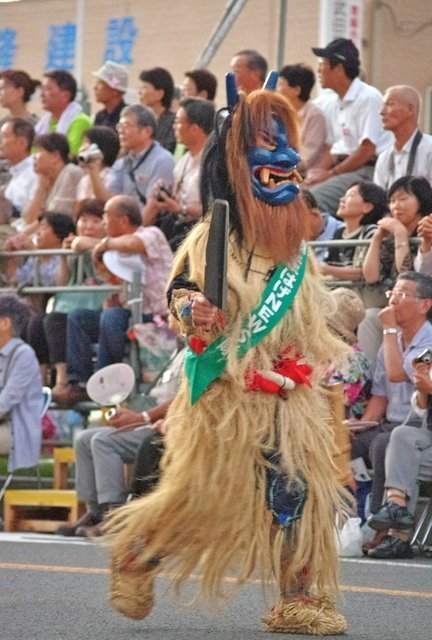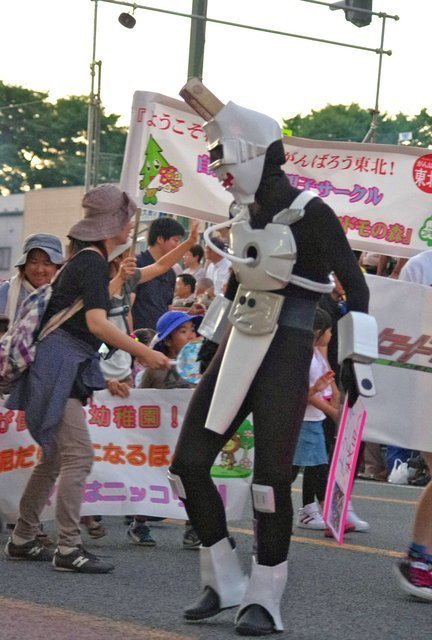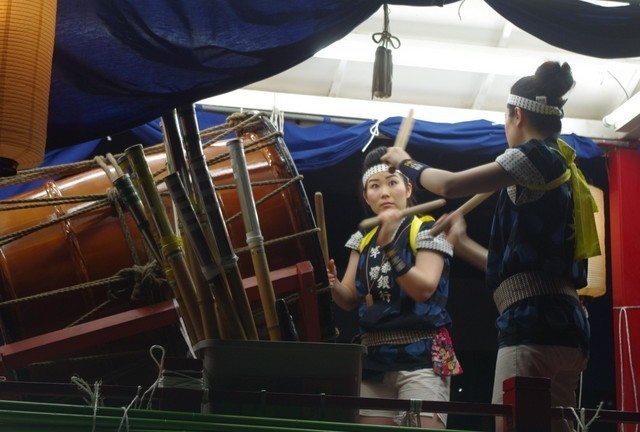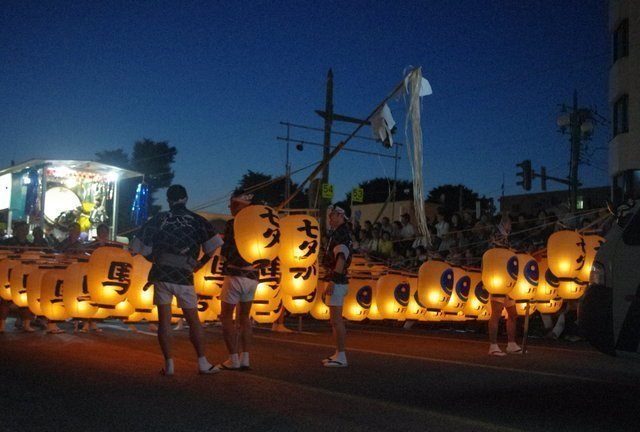 Below are a few photos showing the Kanto's being hoisted up. It is quite interesting, and the skill of the participants are quite impressive. There are also many drummers and flutists playing which adds to the general atmosphere.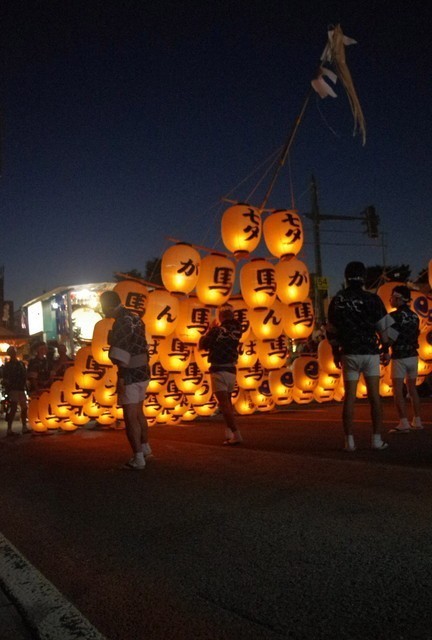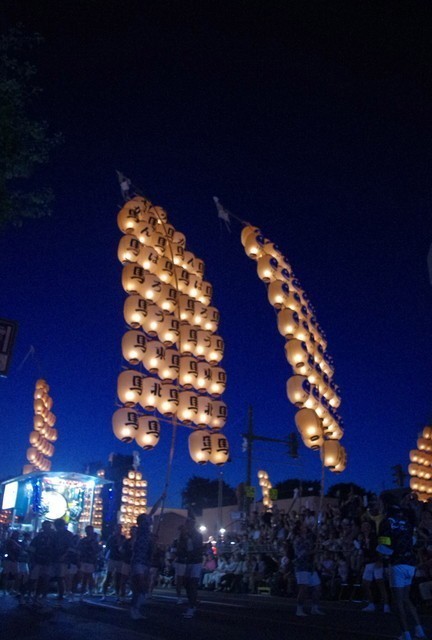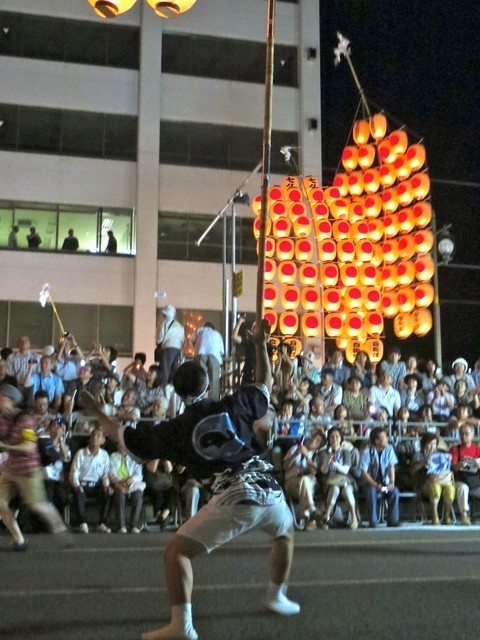 The Kanto is resting on this mans hip which is quite amazing. They also rest it on their head and palm.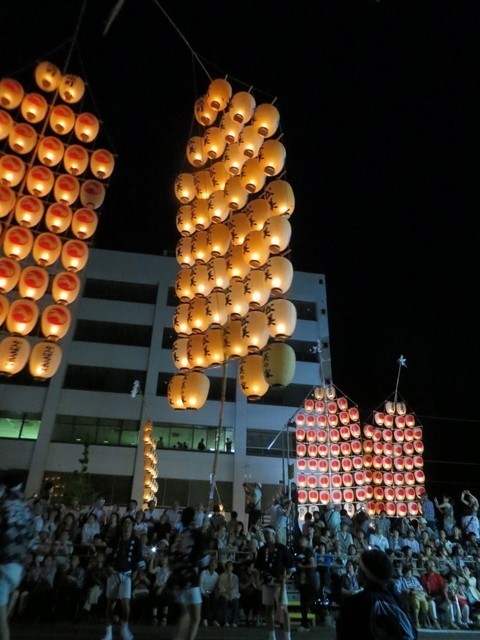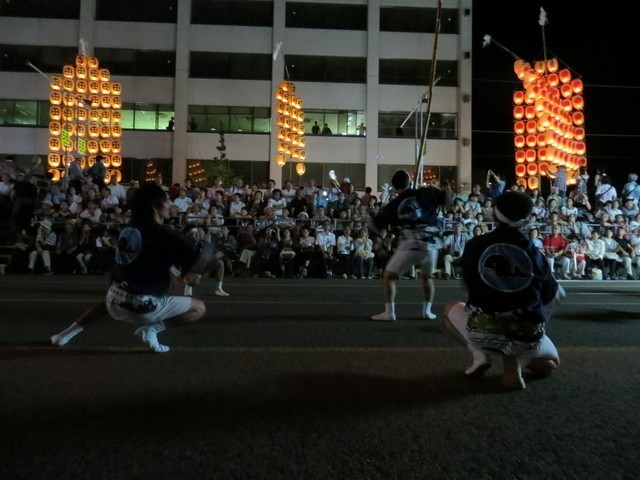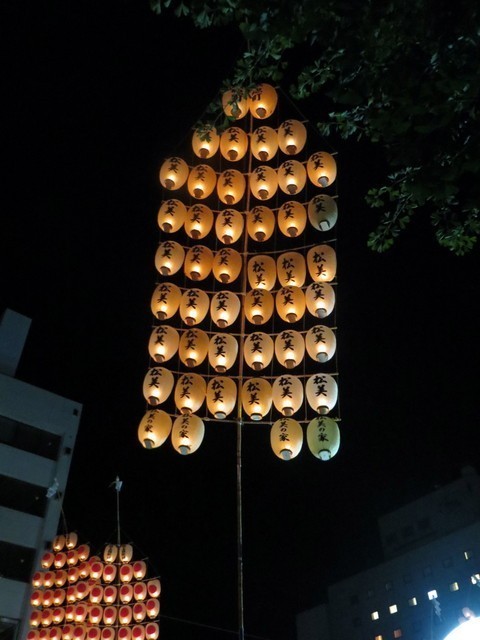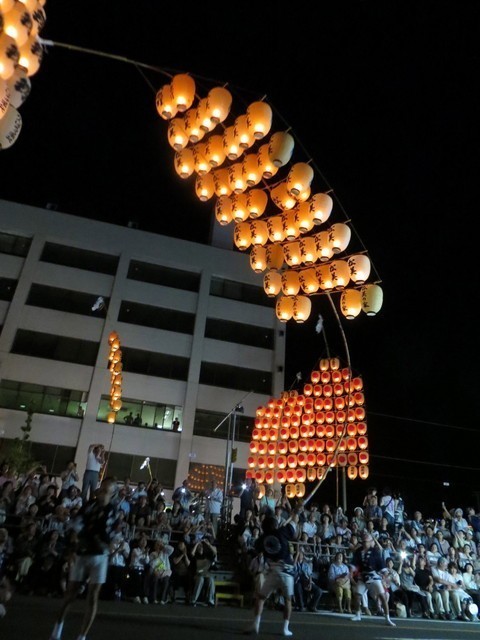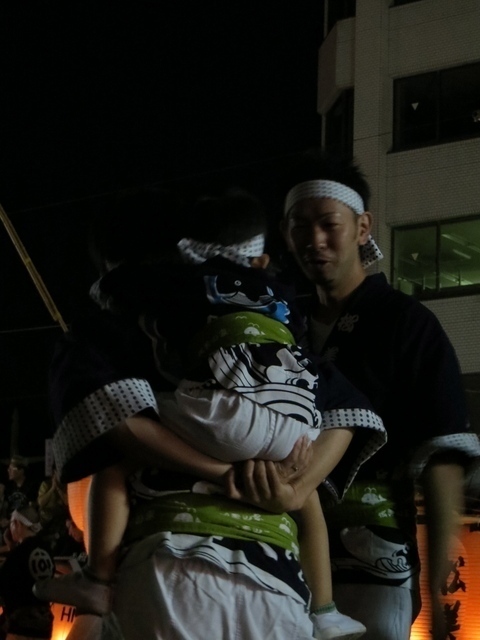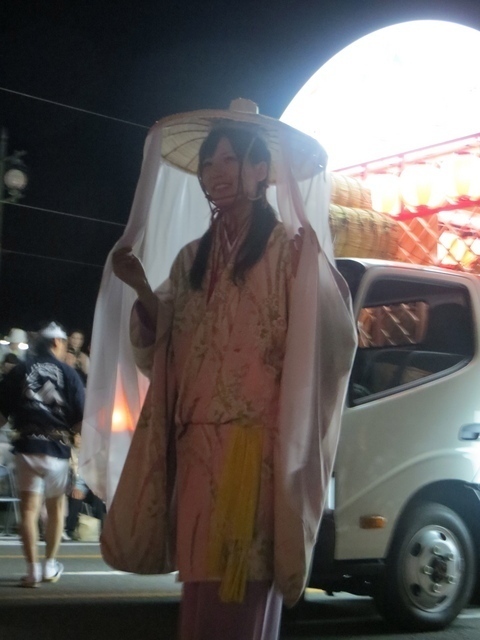 All of the local performances are sponsored by different companies. It's quite sad when I know this person is advertising an unnamed pre-cooked rice which you can heat in the microwave.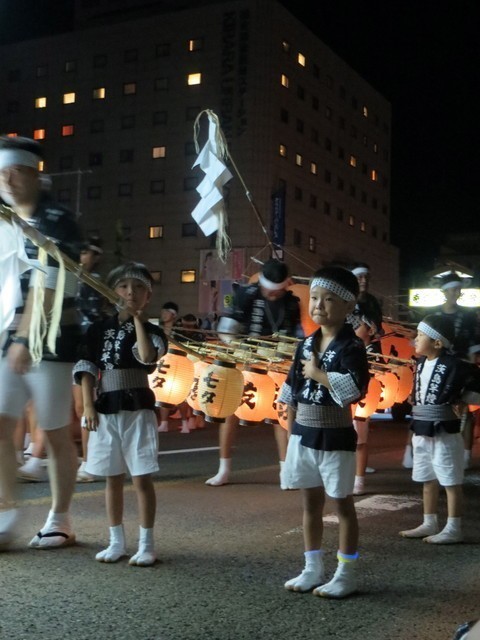 They start the kids early here - and they actually do try it. I was however lucky that I did not try it at the same time as some of these little kids like they do sometimes during the day. I tend to have a tendency to embarrass myself in front of a large crowd much to the enjoyment of the locals.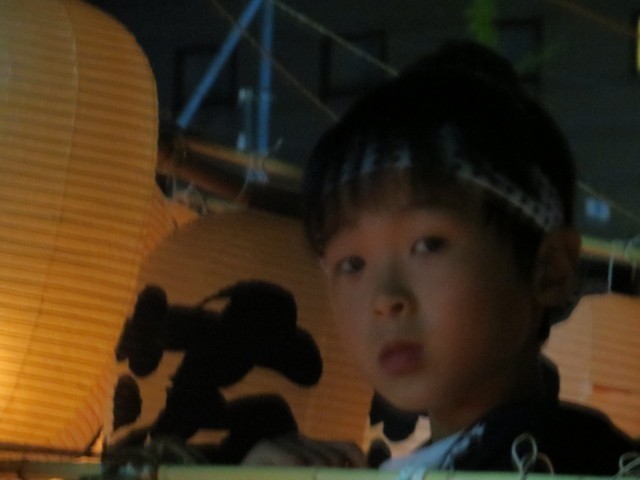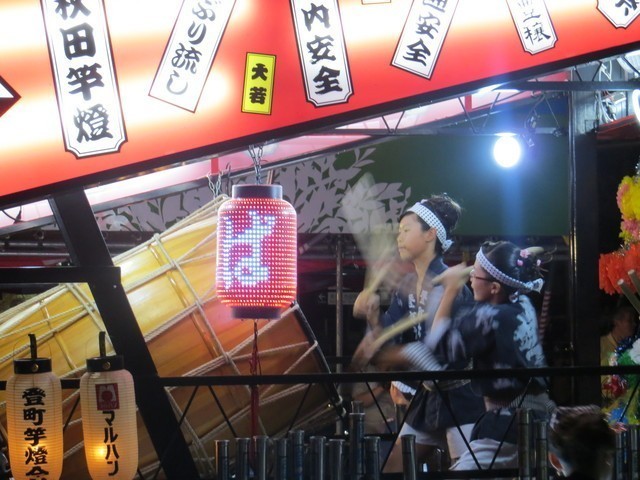 The longer I live in Japan the more I become enchanted by it's culture. Coming to large and small festivals is seeing the real Japan. I see many Japanese as living hard and playing hard. Such festivals allows the local population to blow off steam along with showing tourists that they are not just people that follow instructions and want social cohesion.
If there is something which I would recommend - it's to come to Tohoku. I'm lucky enough to also visit Aomori and the Shimokita Peninsula in the next couple of days.