Oirase Stream - Autumn Report
Note: The opinions and views expressed in this user report are those of the individual author and do not necessarily reflect the opinions and views of japan-guide.com.
October 24, 2013 - Oirase Stream - Autumn Report
Oirase Stream is located in Aomori prefecture and is known as one of the most famous Koyo or Autumn color locations in all of Japan. Altogether, you can walk 13.5 KM along the stream from Nenokuchi to Yakeyama. For today. I walked a little under 9KM Nenokuchi to Ishikedo.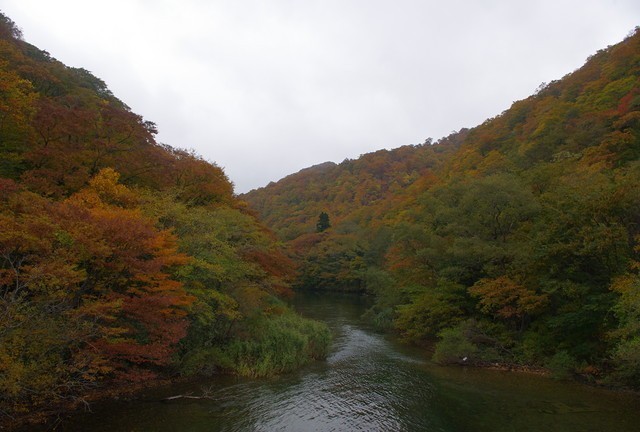 As mentioned previously, Oirase stream is seen as one of the best places to see autumn colors in Japan. Unluckily, summer finished a little later this year so I was a couple of days early for this season. Even though it was still a sight to behold. Note that a bus does run along the stream for those who don't want to walk the whole way.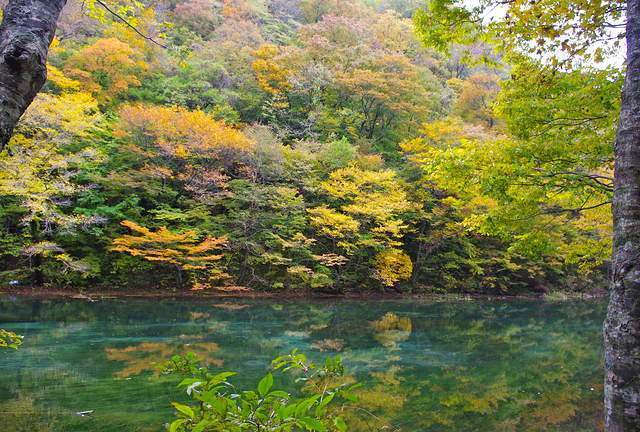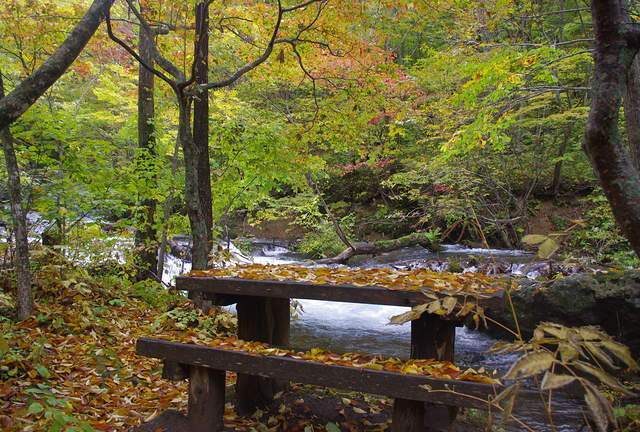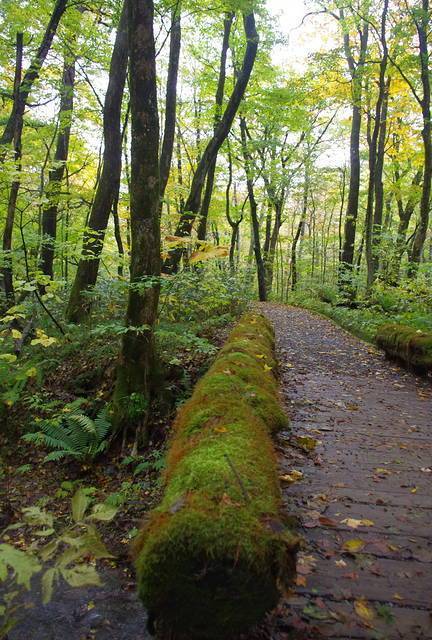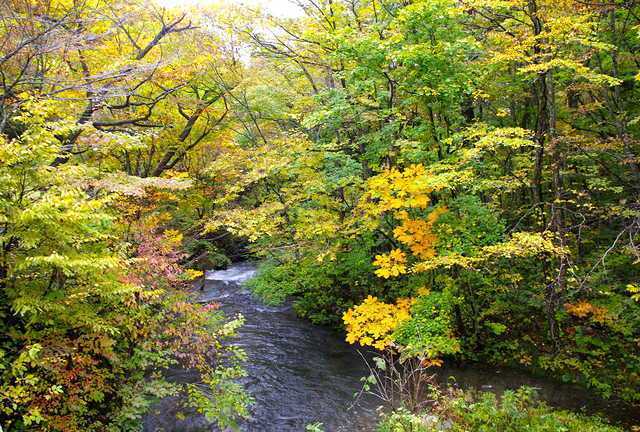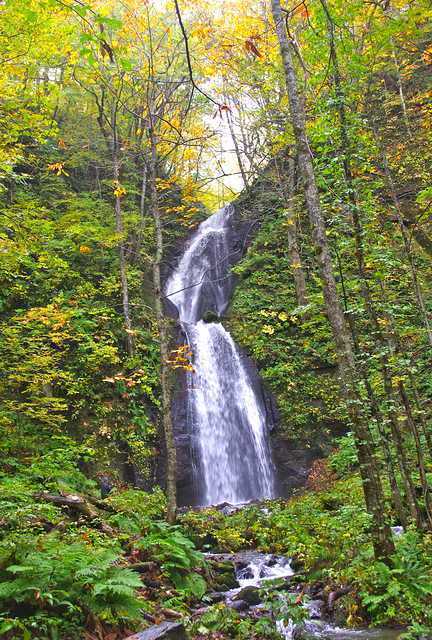 Along the stream there are over 10 different waterfalls. Some are very small in size, whilst some are spectacular. This one (Goryo Waterfall) is somewhere in between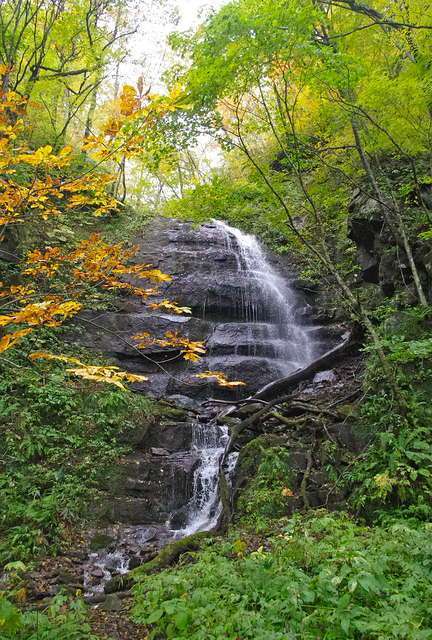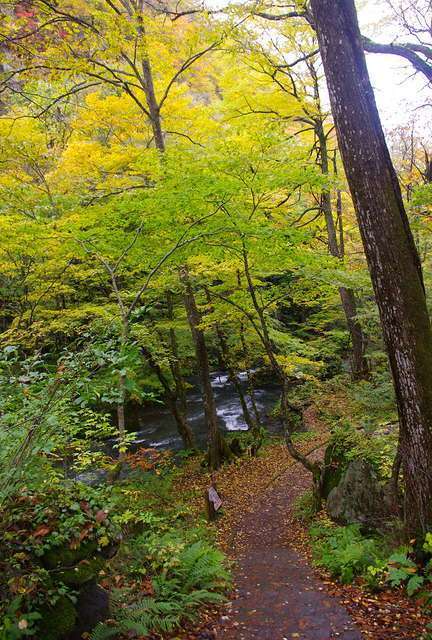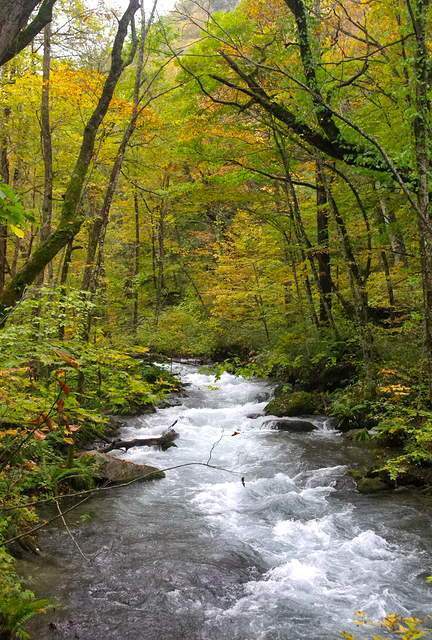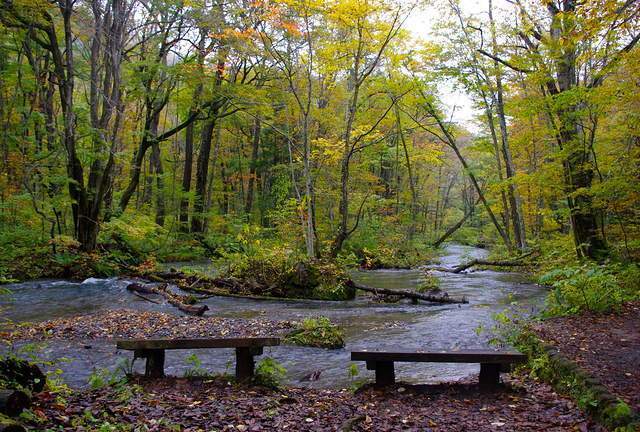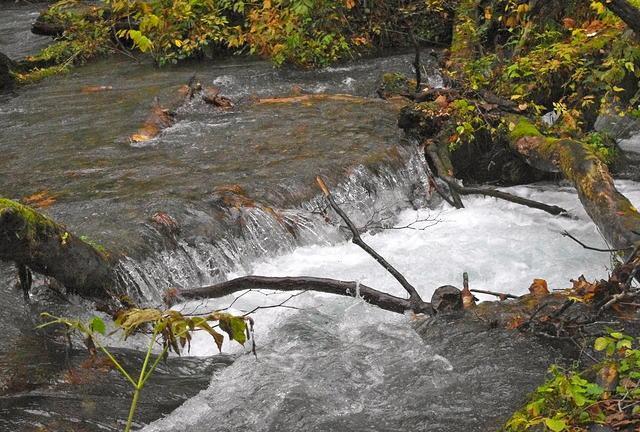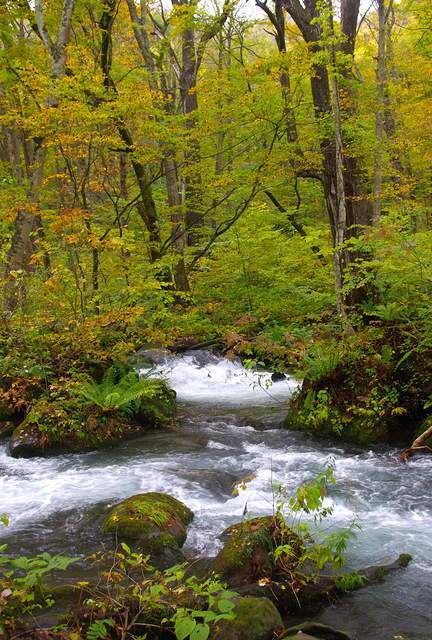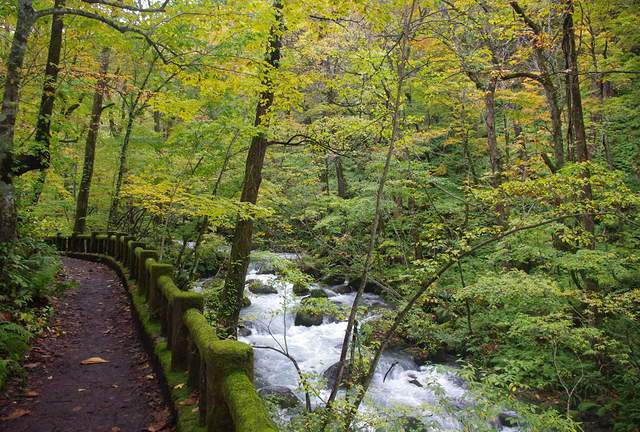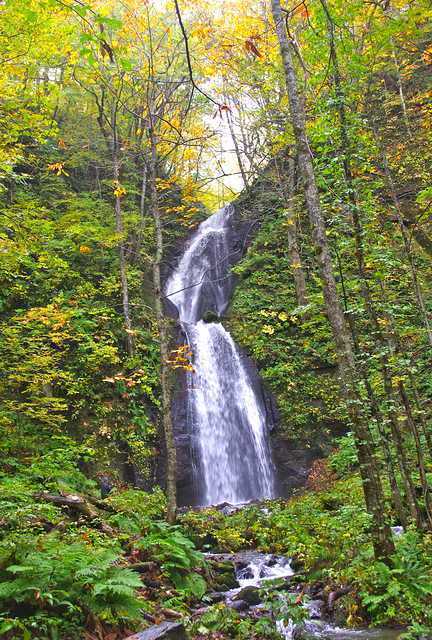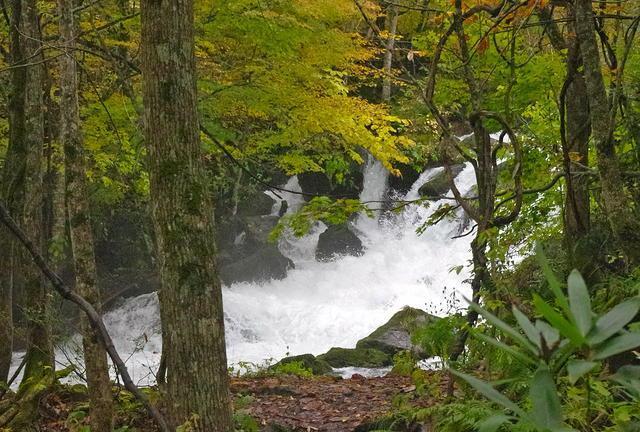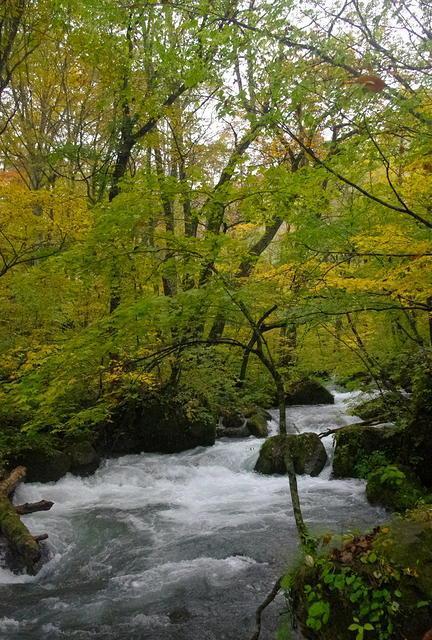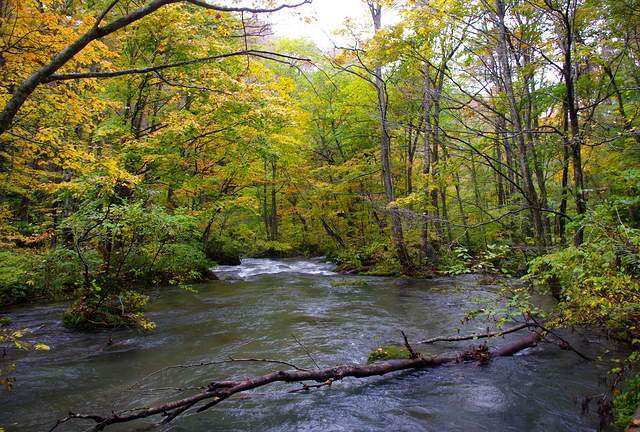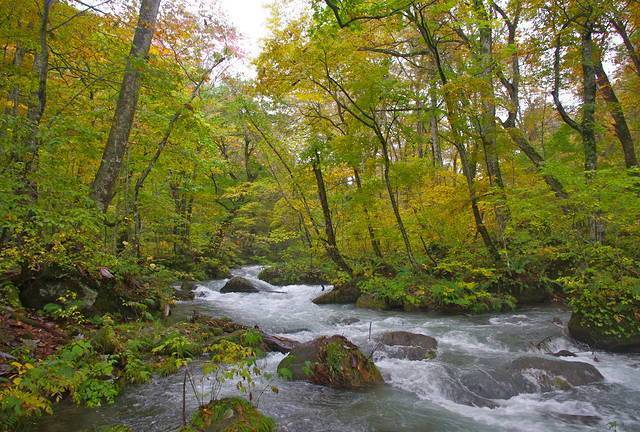 I did plan to walk the entire distance, but looking at the same stream for 3 hours along with the start of rain dampened my resolve. Do note that it really is worth coming out to see this though!!