Kyoto Autumn Report - Arashiyama Part 1
Note: The opinions and views expressed in this user report are those of the individual author and do not necessarily reflect the opinions and views of japan-guide.com.
November 25, 2013 - Kyoto Autumn Report - Arashiyama Part 1
Arashiyama is in the North Western mountains of Kyoto and is well known for it's autumn colours. It's 17 minutes between Kyoto Station and Saga-Arashiyama station on the San-In line. The temples here might not be as big or grand as the others in Kyoto, but they are special in their own way. Getting here early in the morning really helps to stay ahead of the crowds.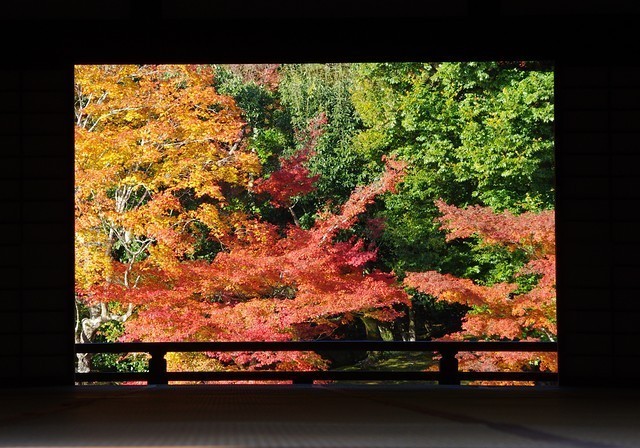 Tenryuji temple is around 5 minutes walk from Saga-Arashiyama station and costs 600 Yen to enter. It really is a nice temple and has a great Shiboku Vegan lunch option if your in the general vicinity at that time. I of course did not have lunch at 8:30AM but did in winter 2012. Note that I have about another 10 photos from this temple that all look this spectacular.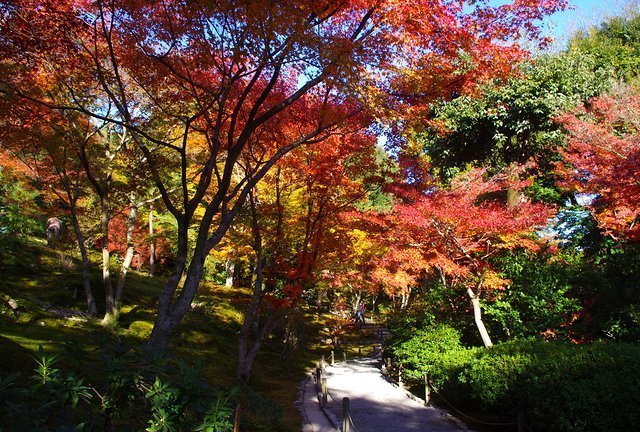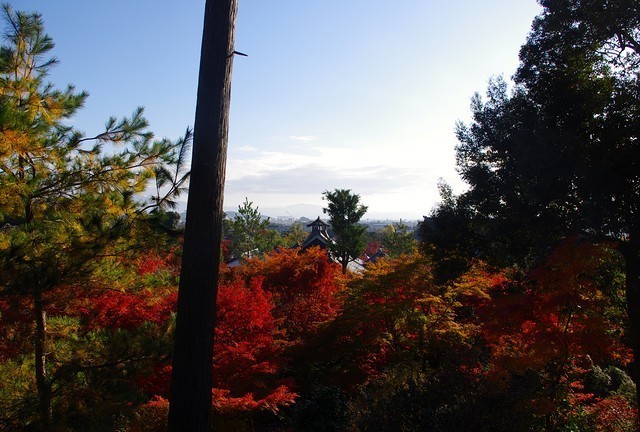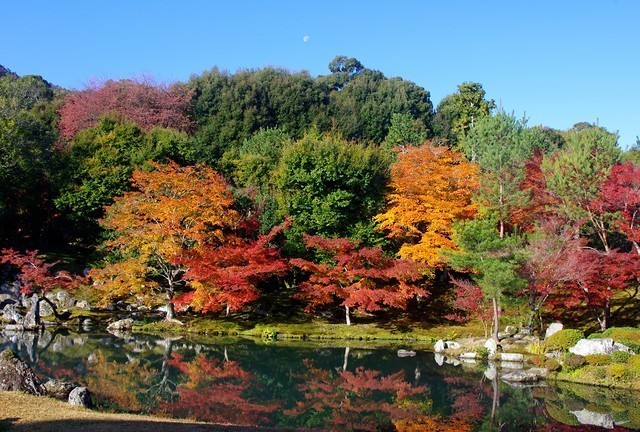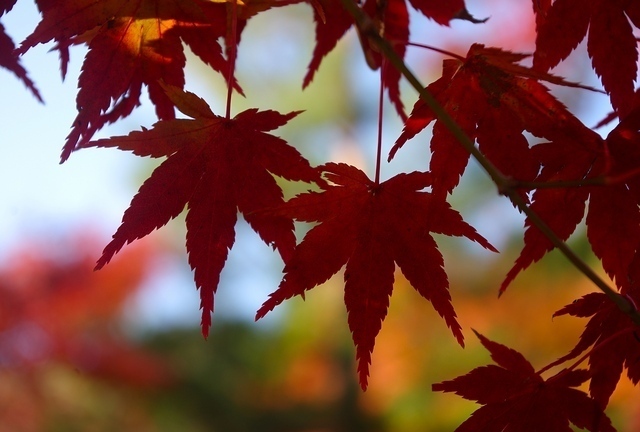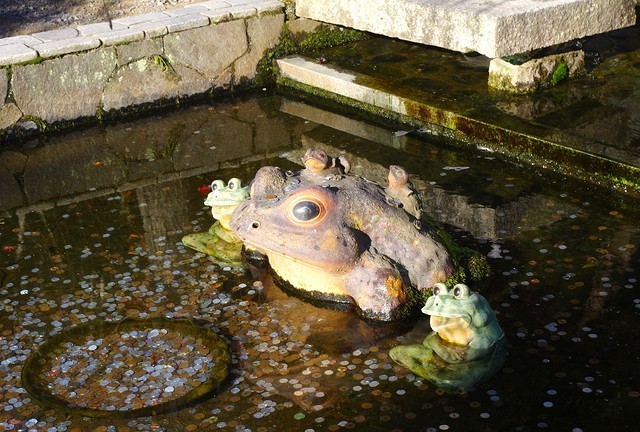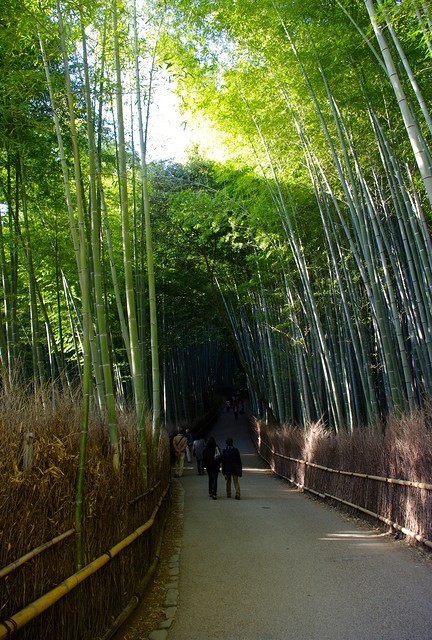 The Bamboo forest can be found at one of the exit to Tenryuji temple. Unfortunately, there was no wind today but it still looked quite spectacular.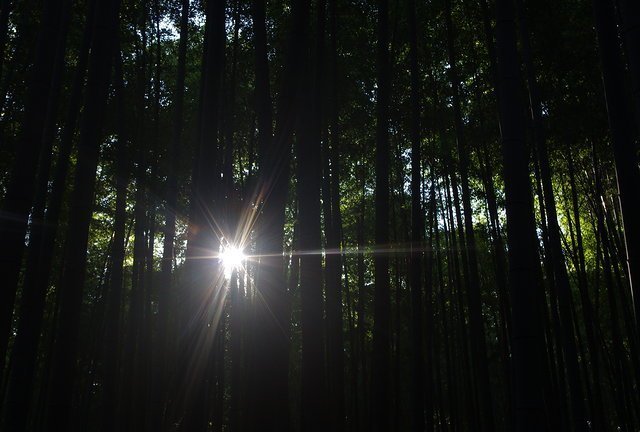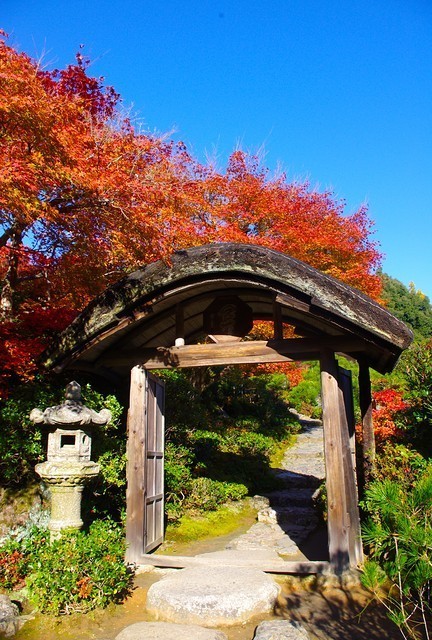 Ohkouchi Sanso Villa costs 1000 yen to enter and includes Green tea and a sweet in the entrance fee. It's around a 5 minute walk from Tenryuji temple through the Bamboo forest. The cost may seem expensive - but the villa does have a spectacular garden. Give yourself at least an hour to enjoy yourself here.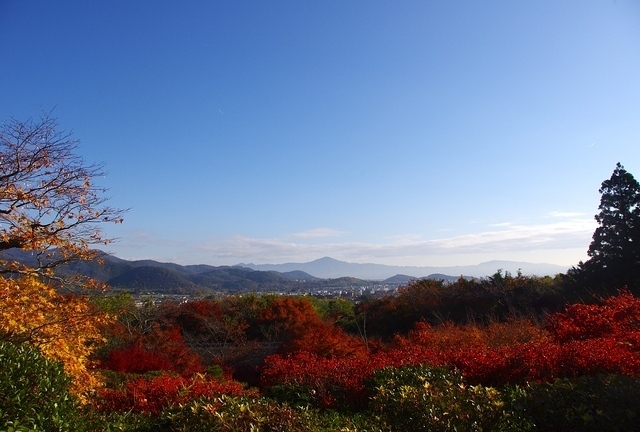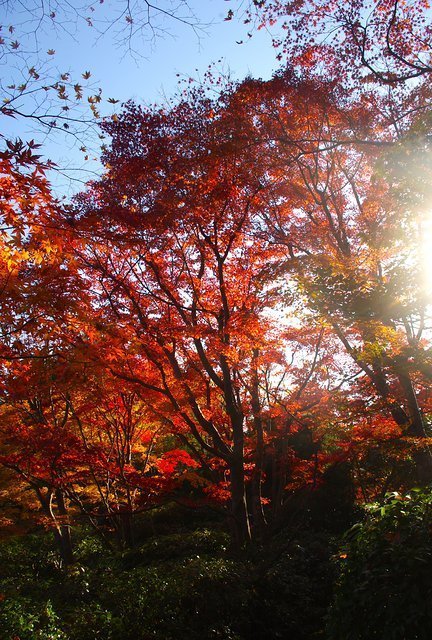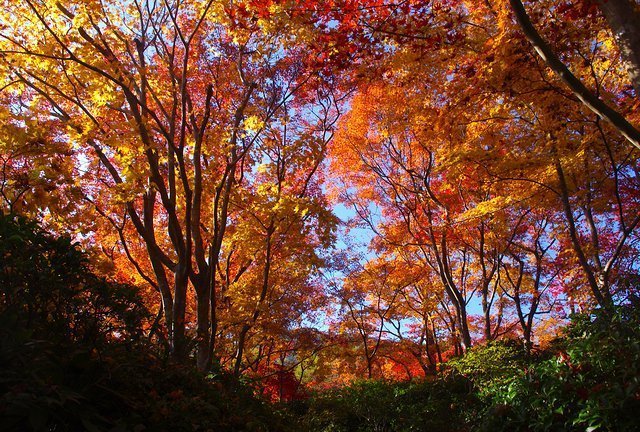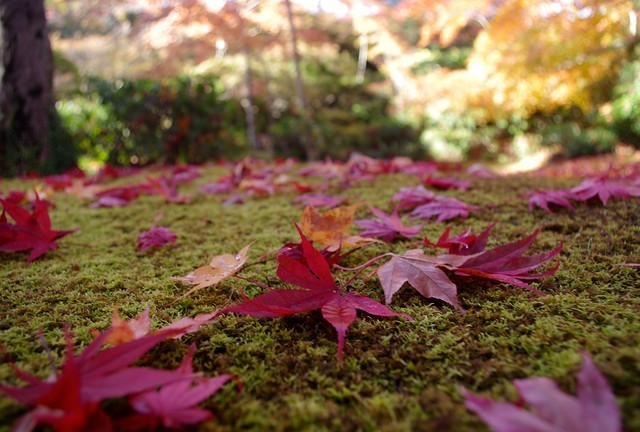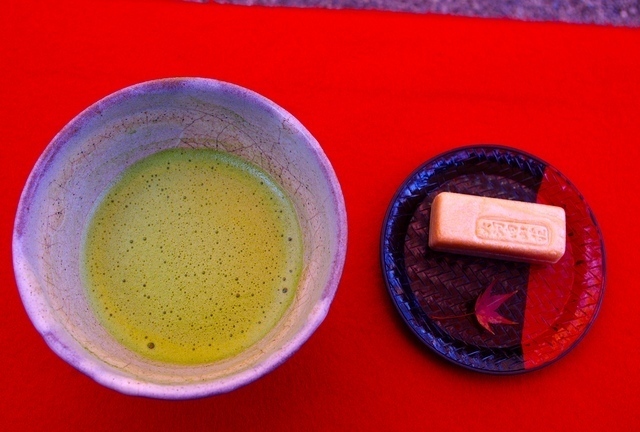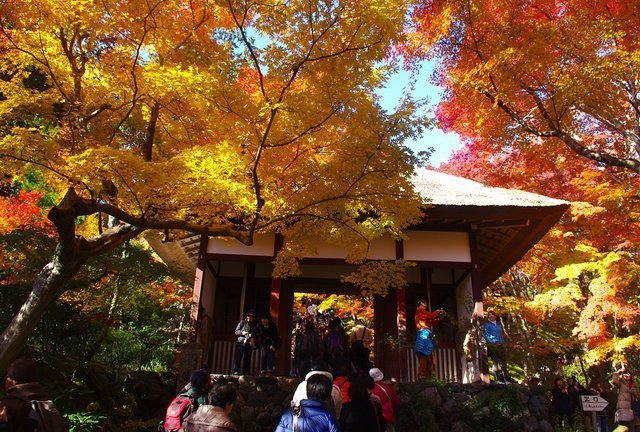 Jojakkoji Temple is 5 minutes walk from the Villa and costs 400 yen to enter. I was really worried by the crowds getting in - but it was just everyone taking a photo and not moving near the entrance.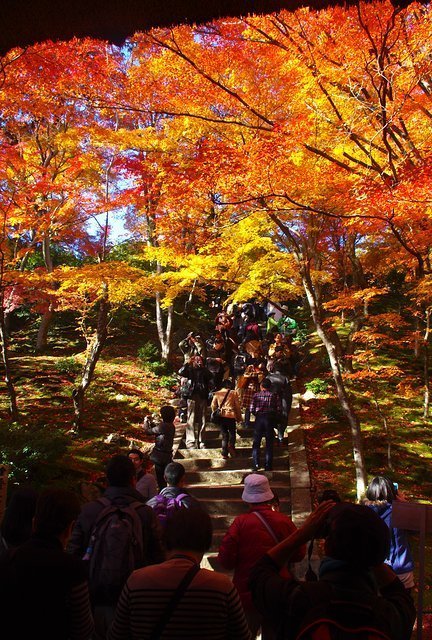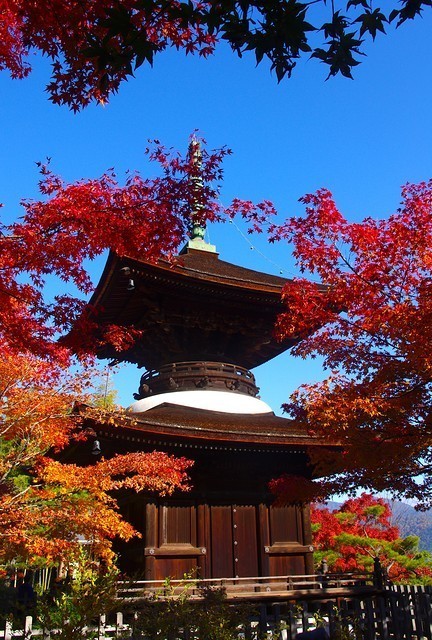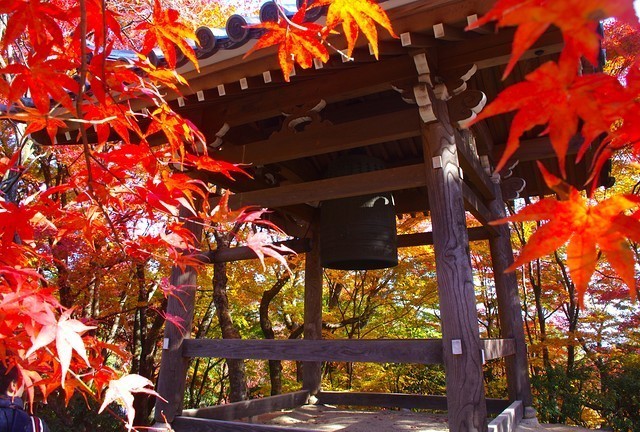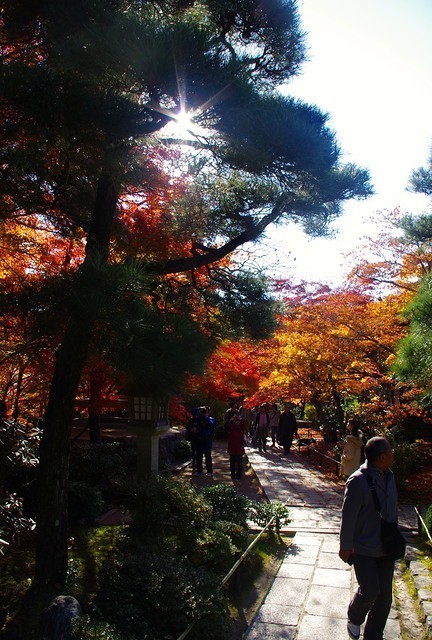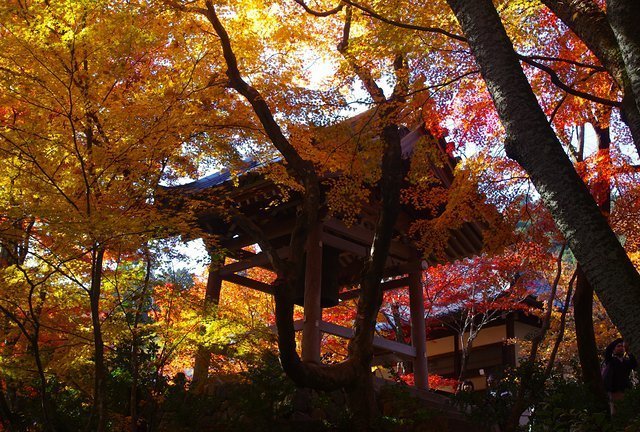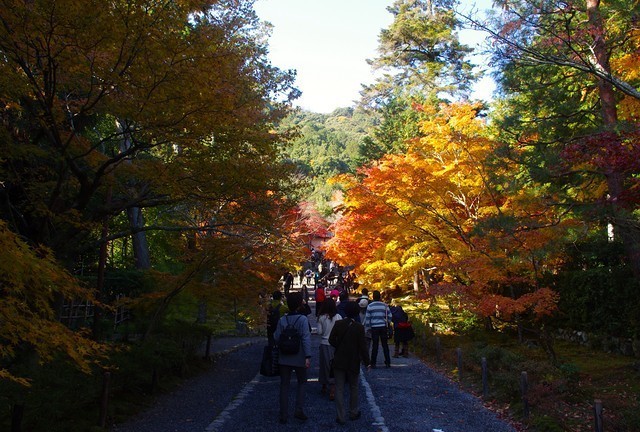 Nison-in Temple is a 3 minute walk from Jojakkoji Temple and costs 500 Yen to enter. The colours were not as spectacular at this temple, but there is a lot more space and plenty of places to explore which is an important thing.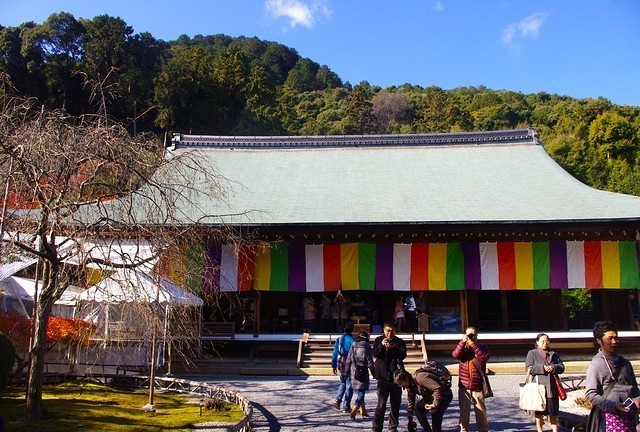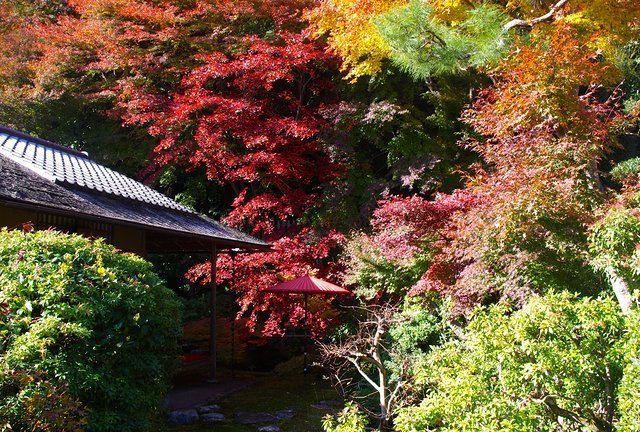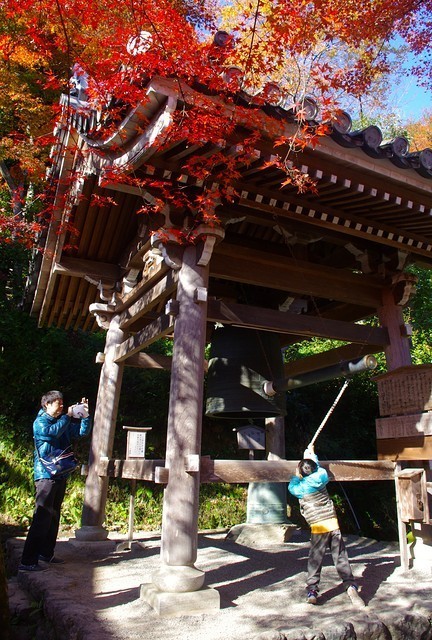 Have you ever seen a big bell at a temple and wanted to ring it?? At this temple - you can. I've only seen this happen at one other temple in Kamakura and I've been to plenty of temples!!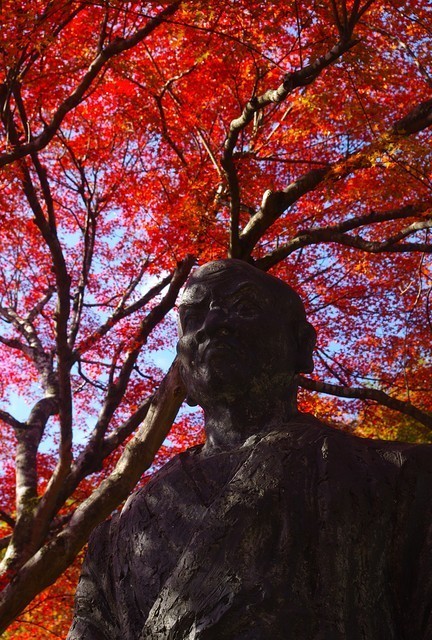 The second part of Arashiyama will come tomorrow.