Kyoto Autumn Report - Central Kyoto to Higashiyama
Note: The opinions and views expressed in this user report are those of the individual author and do not necessarily reflect the opinions and views of japan-guide.com.
November 26, 2013 - Kyoto Autumn Report - Central Kyoto to Higashiyama
As I was staying opposite the Imperial Palace and got back late to my hotel on Saturday night, I decided to complete a smaller walk on Sunday between the Imperial Palace & North Higashiyama.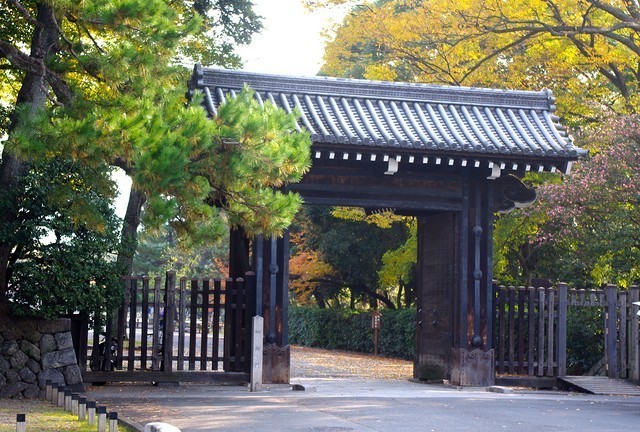 One word describes the Imperial Palace - it's "Big". I found that it had huge gardens which were great to stroll around and there was hardly anyone here which was surprising. It's worth visiting here just for the space and is a great place for a picnic.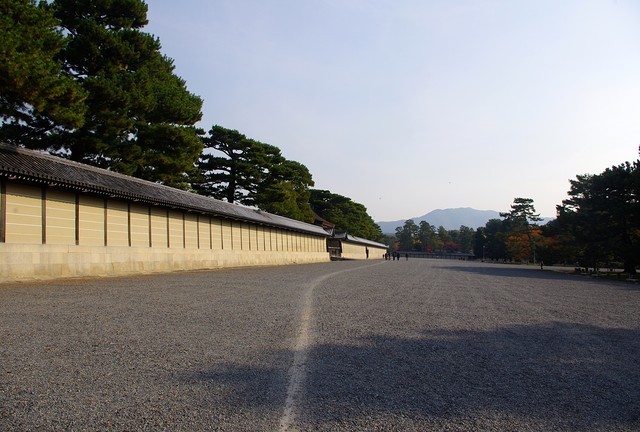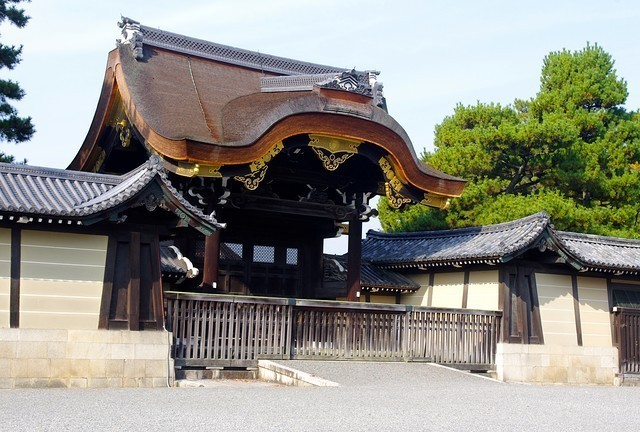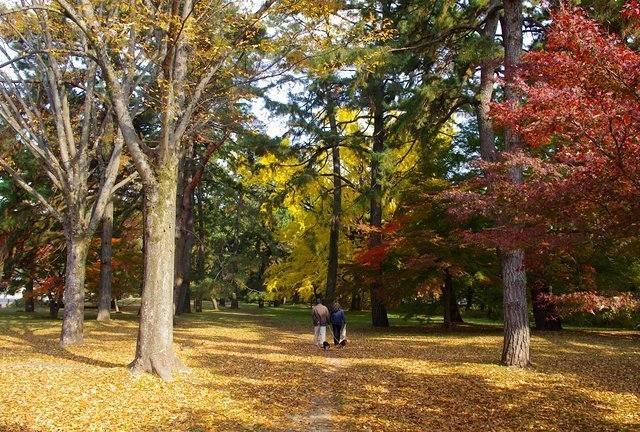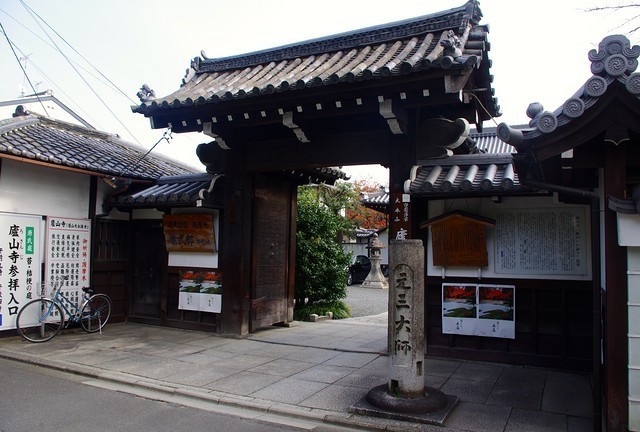 Opposite the Imperial Palace to the east is Rozanji Temple. This temple has two nice viewing gardens that look at their best now. It costs 500 Yen to enter but I'm not sure if it's worth it unless it's Hanami or Koyo season. You do get away from the crowds though....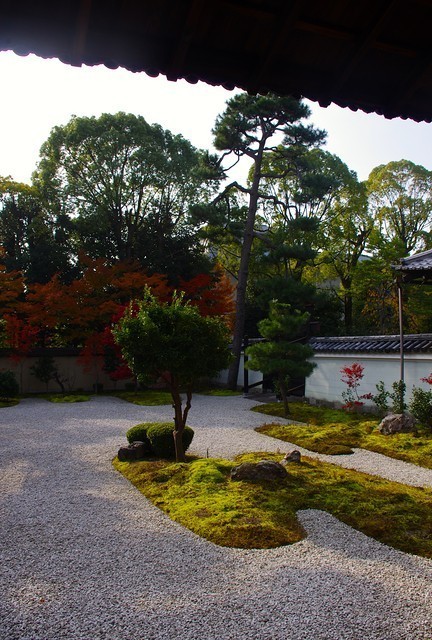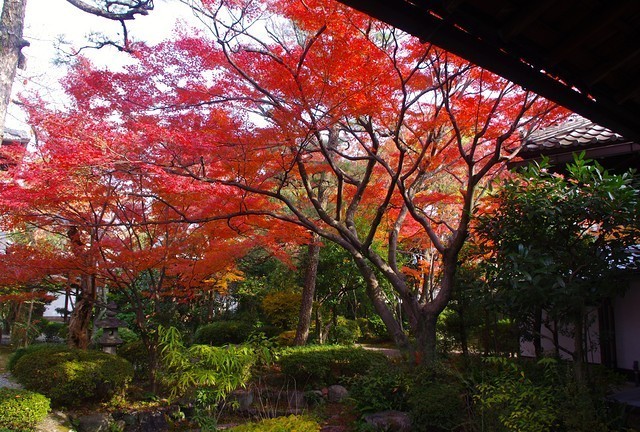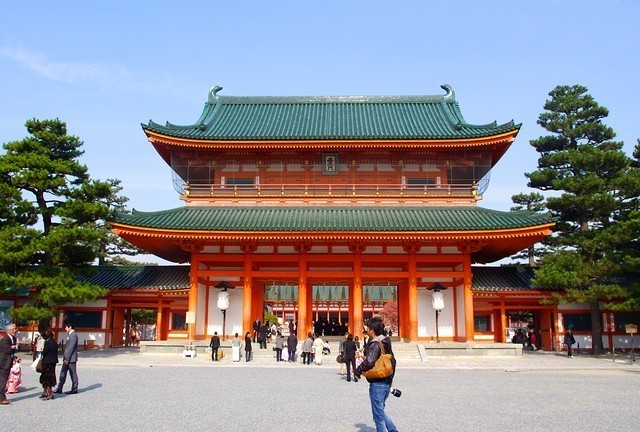 Heian Jingu Shrine is around a 20 minute walk from Rozanji temple and can be described as the main shrine in Kyoto. It's quite grand and looks very different than the shrines in Ise. There is also a large Meiji period garden that can be viewed for 600 yen.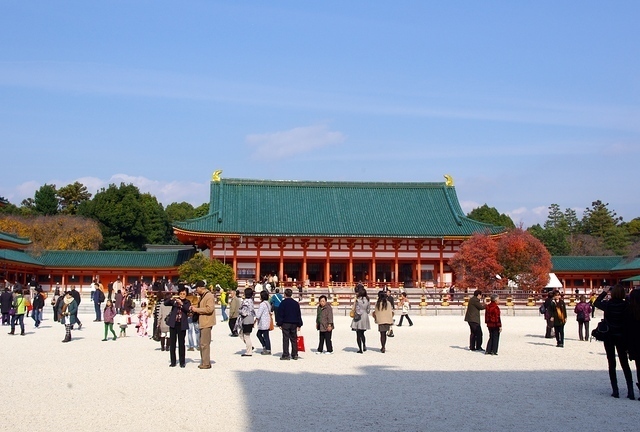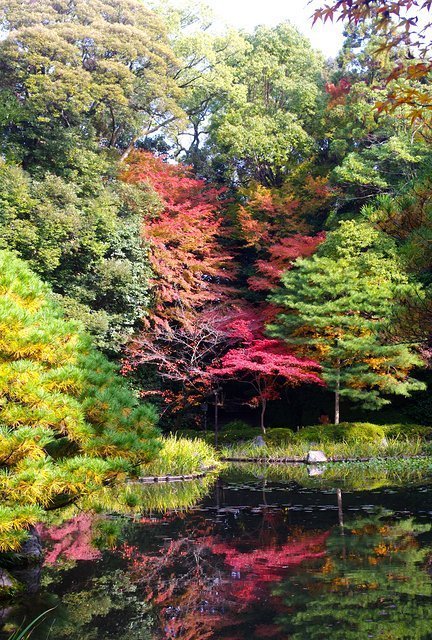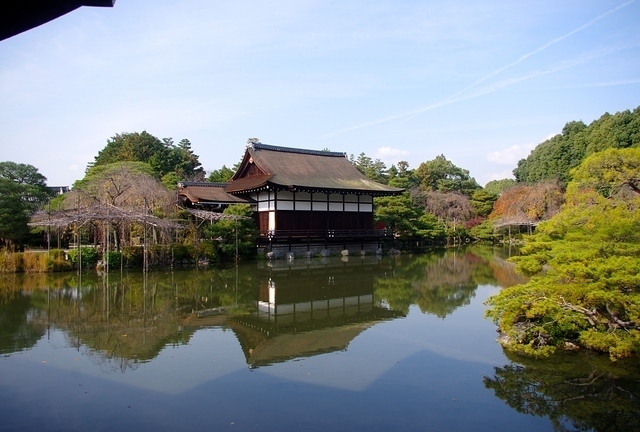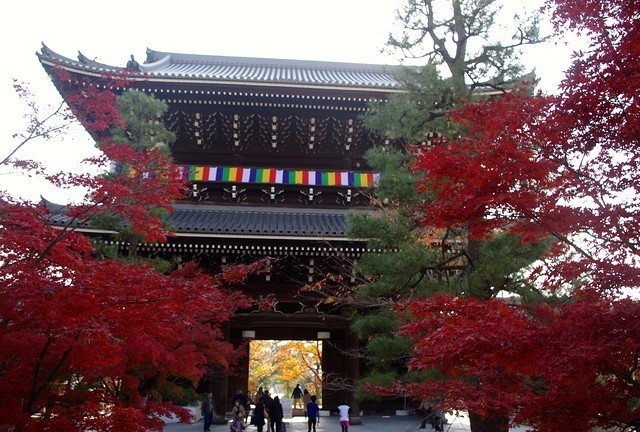 Around 10 minutes walk from Heian Jingu Shrine is Komyo-ji Temple. This is part of a larger temple complex and is a little pricey. It costs 600 yen to enter the garden and main temple and another 800 yen to climb the gate above. I did not read the instructions carefully and would not climb the gate again as I don't think it's worth the 800 yen entrance. You cannot take photos inside the gate - but it would be dangerous to. I will say that the garden and temple is worth every yen you pay due to the garden itself. There is also a combo ticket for 1,200 Yen.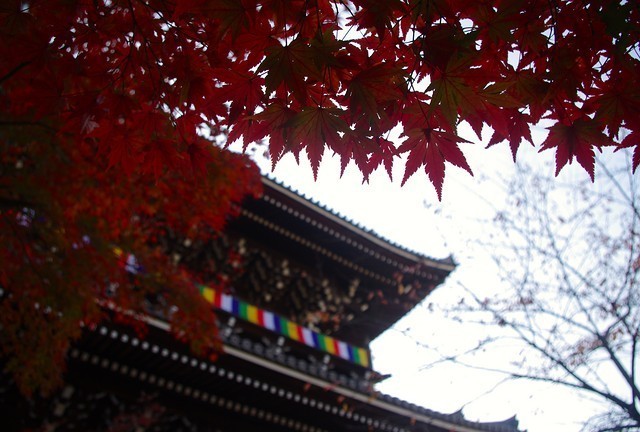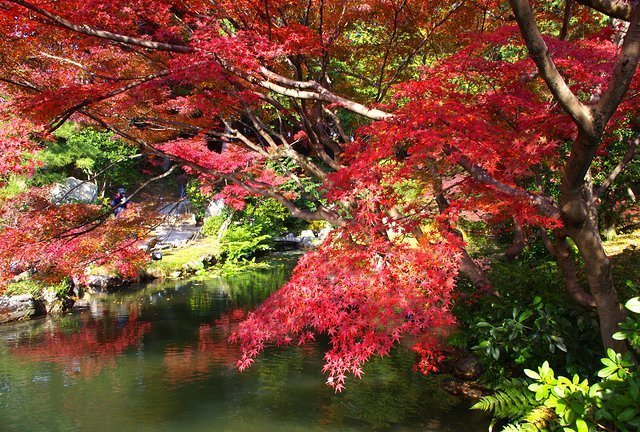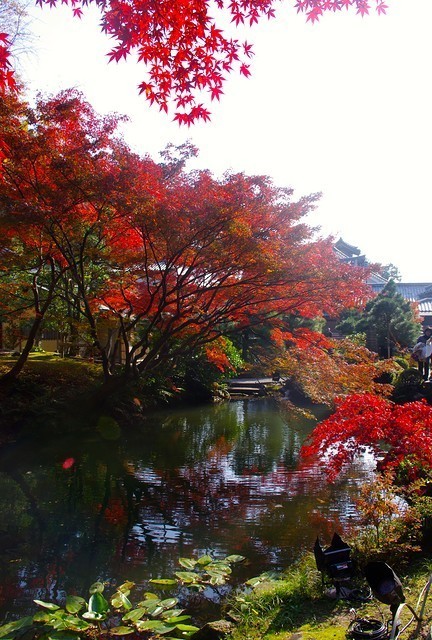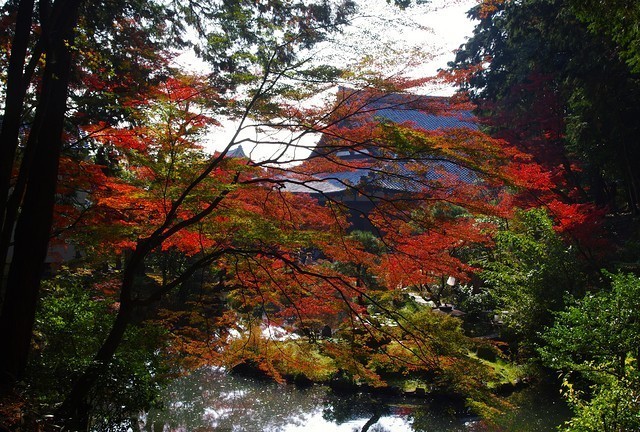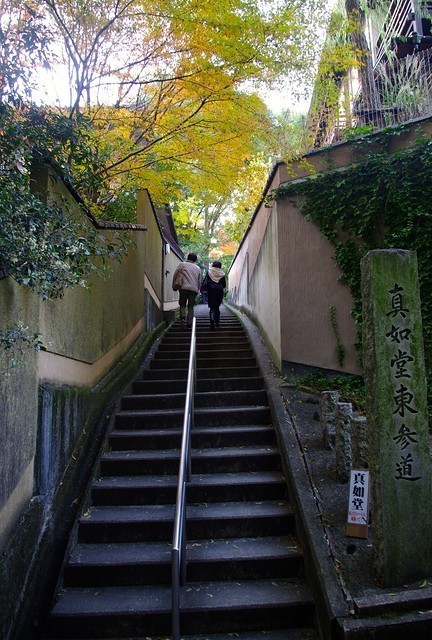 If you walk from another 5-10 minutes you come to Shinnyodo Temple. This is a fantastic temple which has close to the best autumn colours that I have ever seen. It costs 500 Yen to enter and is a little tricky to find the entrance but is good value.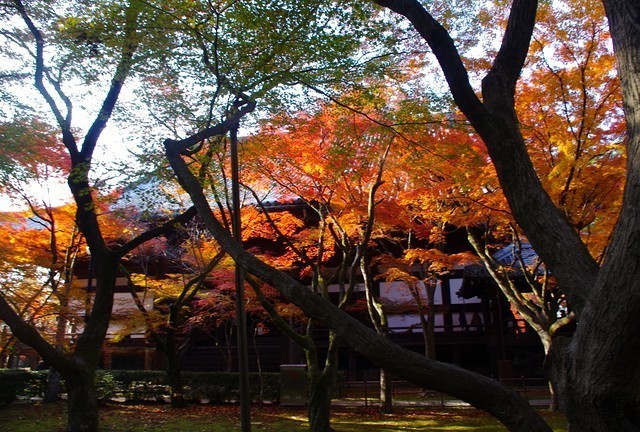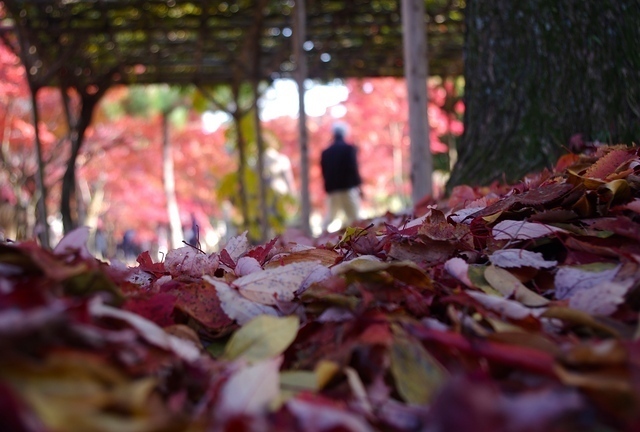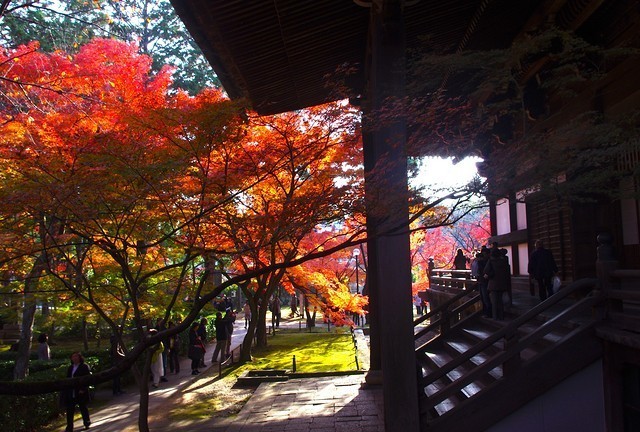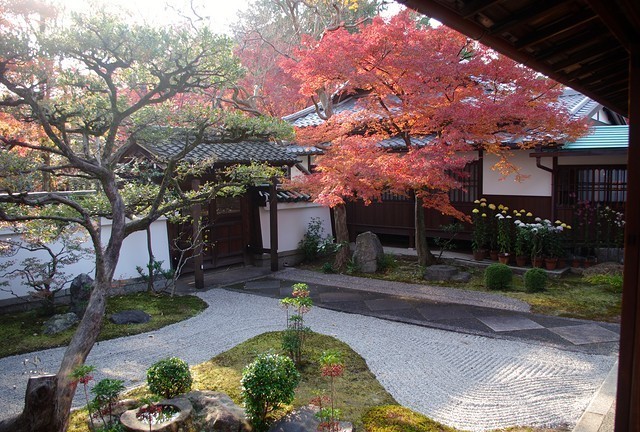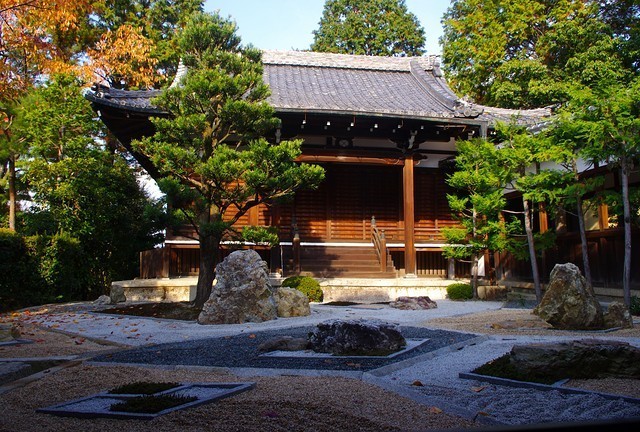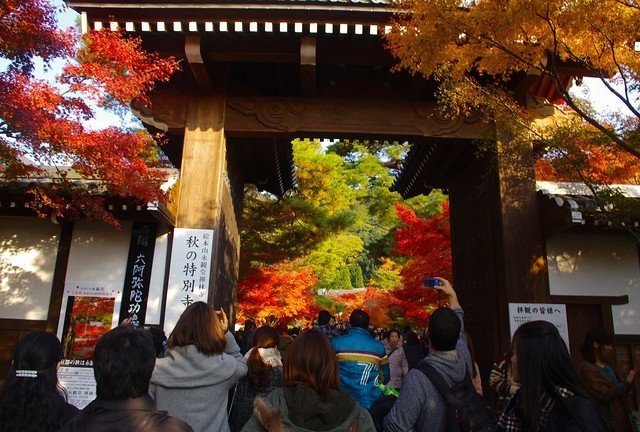 A further 20 minute walk North East brings you to Eikan-do Temple. It is quite expensive at 1,000 Yen to enter but has probably the best autumn colours in Kyoto. It looks busy here but it was manageable compared to Tofukuji temple on Saturday. The only time there was large lines was at certain places where you should take a good photo. Note that this temple is much cheaper outside out Koyo season and is worth the visit.