Shoshazan Engyogi Temple Walk - Himeji
Note: The opinions and views expressed in this user report are those of the individual author and do not necessarily reflect the opinions and views of japan-guide.com.
December 21, 2013 - Shoshazan Engyogi Temple Walk - Himeji
Engyogi Temple has a history of over 1000 years, but is more known as one of the sets from "The Last Samurai". One thing that is fair to say is it's not easy to get here compared to other temples. It's not it's lack of public transport options, but the strenuous but enjoyable 1 hour walk needed to get to the sprawling temple centre as it's located on the top of a hill.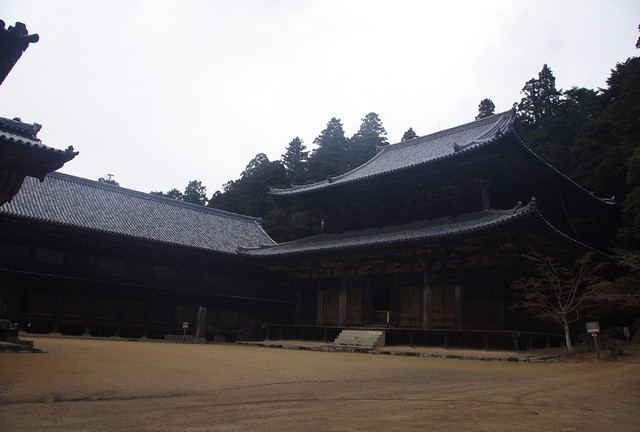 If you decide to come to Mount Shosha, then I suggest you speak to the Information Centre which has a much needed English Map along with telling you the next bus you can catch. The bus leaves from the Shinki Bus Terminal (look for all of the buses parked next to one another an cross the road from in front of the Information Centre to the terminal. The bus takes roughly 25 minutes and costs 260 Yen.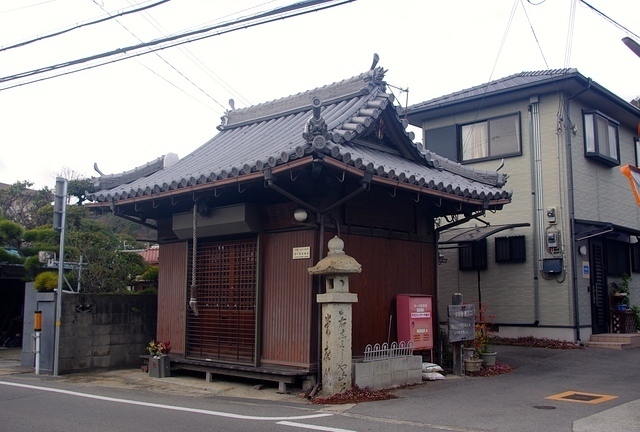 Originally I was going to use the Ropeway to get half way up the mountain, but it was under service until December 29th 2013. This seems to be quite common in the off season. To get to the temple, get off at the "Shosha" bus stop turn at this small temple and follow the signs.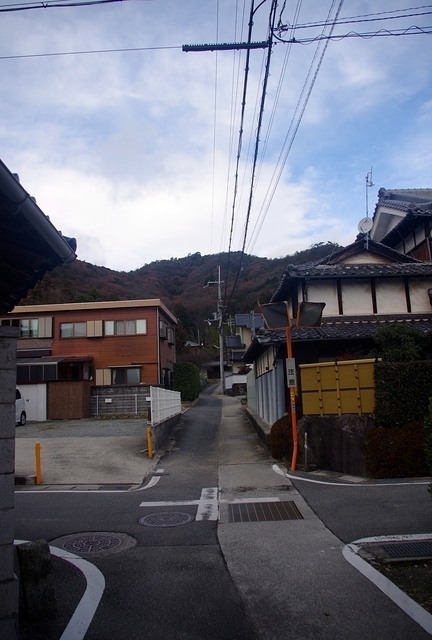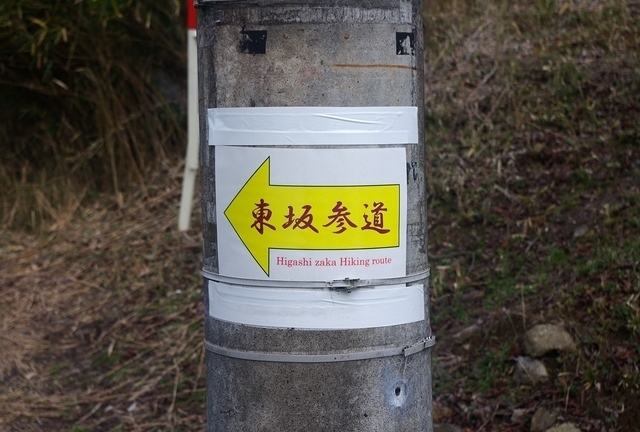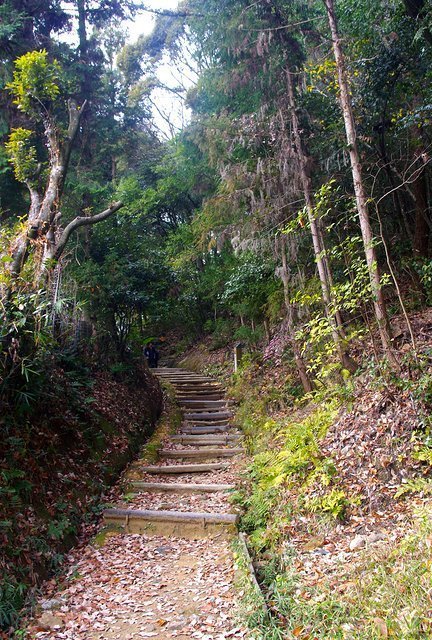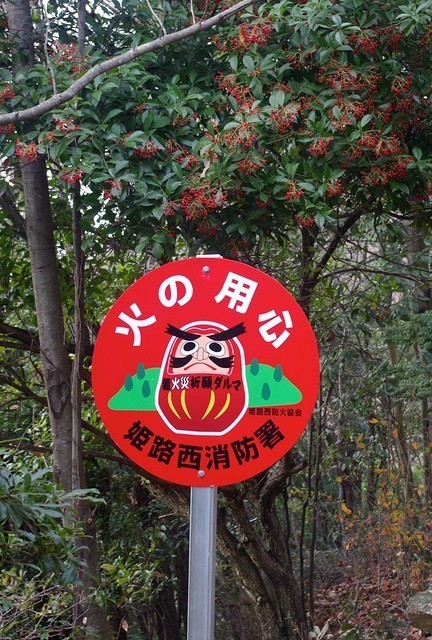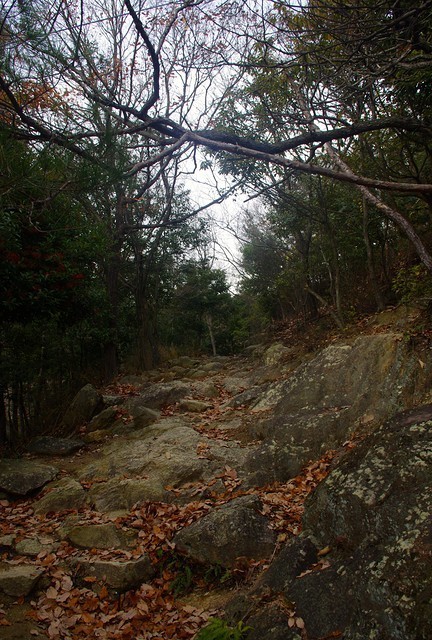 It takes around 40 minutes to walk to the Ropeway station with some sections looking like the above. I will say that there are often fantastic views of Himeji as you climb the hill. Note that this would be an unbearable walk in summer unless you are very fit and don't mind sweating.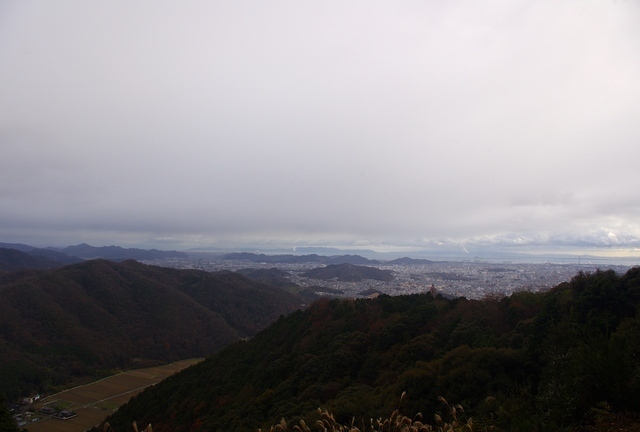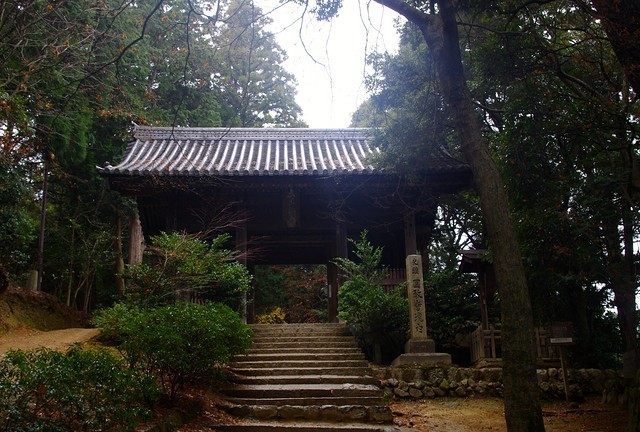 Entrance to the temple costs 500 Yen. There are also quite a few walking poles which you can use which saved me from spraining my ankle once or twice.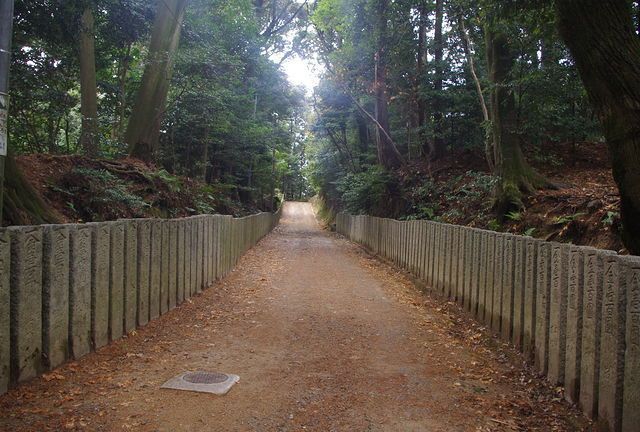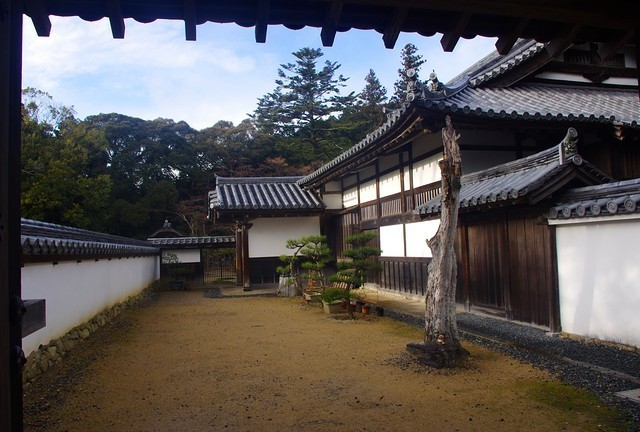 Maniden Temple is around 15-20 minutes walk mainly uphill from the Ropeway station. When open, the ropeway station costs 500 Yen one way and 900 Yen return.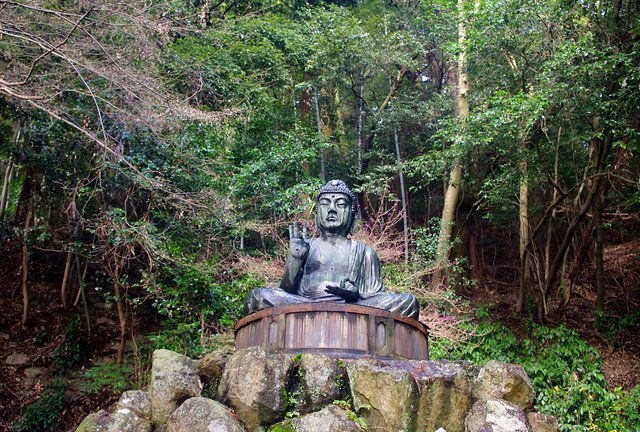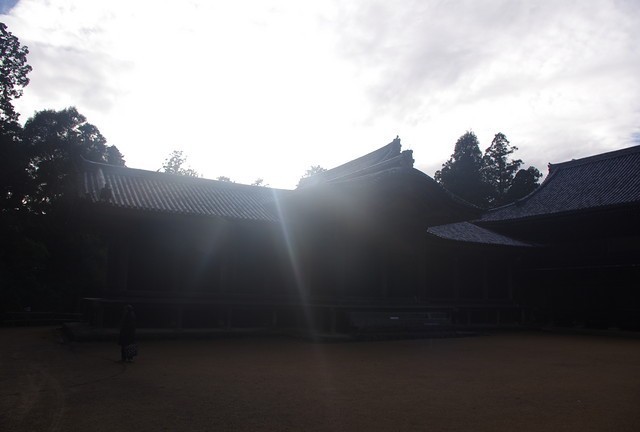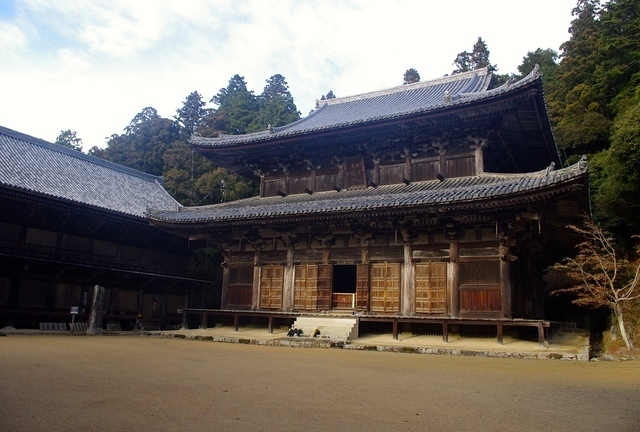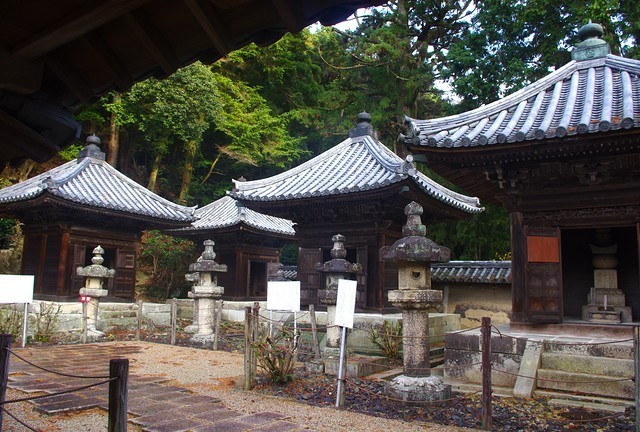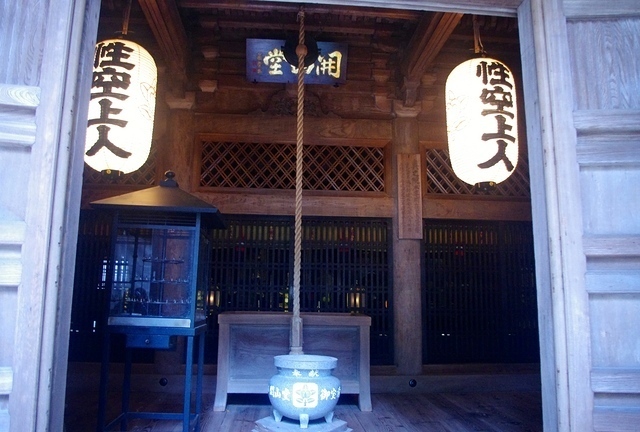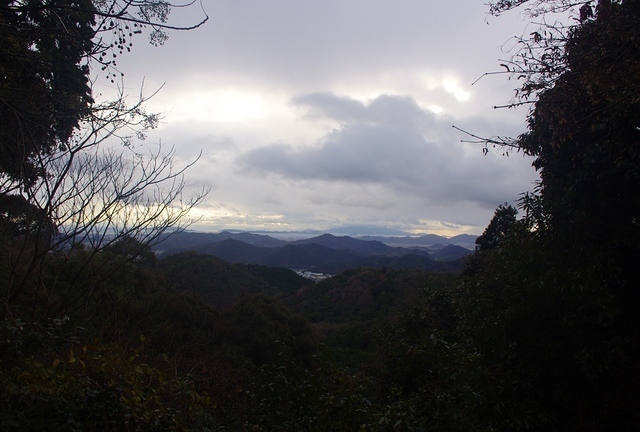 The walk around the temple takes around 90 minutes, but can be completed faster of slower depending on your interest in the temples and general surroundings. It was raining slightly here which limited how long I wanted to spend here but I had the whole temple to myself apart from 4 or 5 people I saw the whole time I was here!!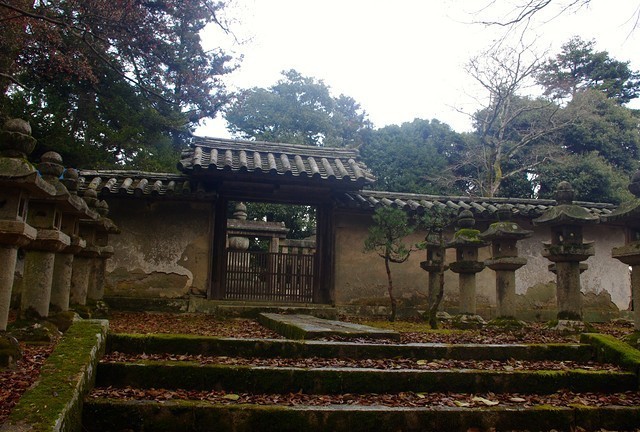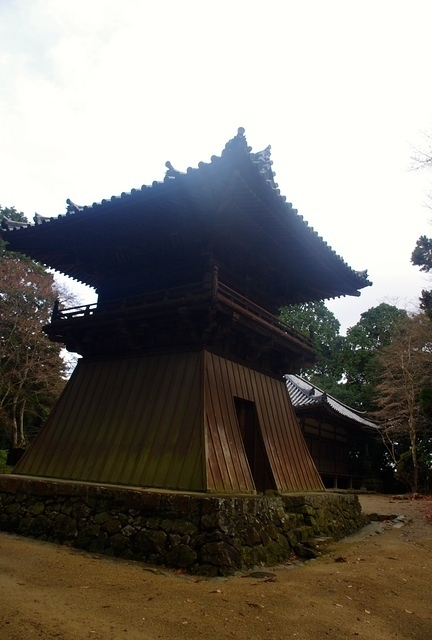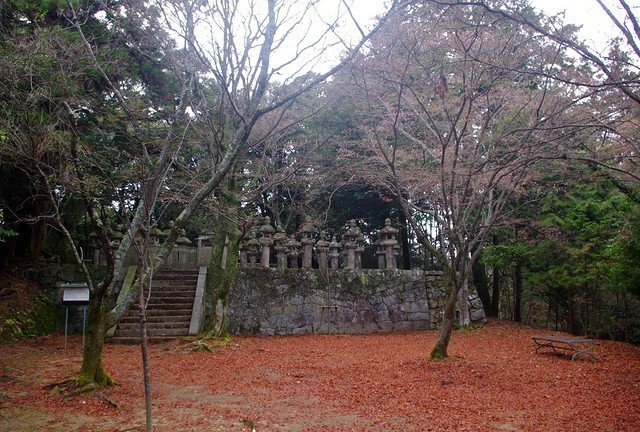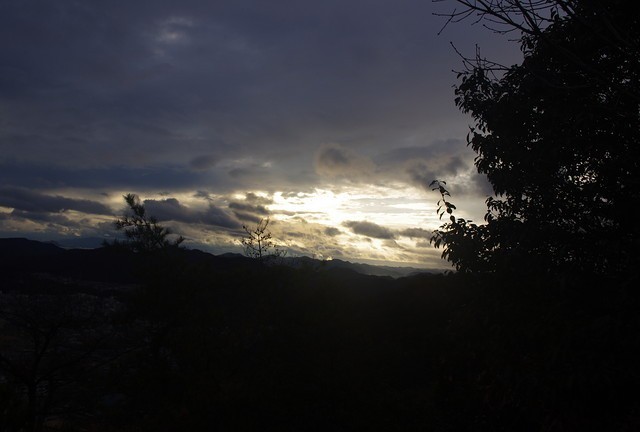 So is it worth visiting Engyogi temple? Well, if you enjoy a beautiful and challenging walk then the answer is yes. If you only want to come to look at the temple, then you might be a little disappointed with the amount of work you needed to get here. However, I get most of my enjoyment just getting here. I will say that using the ropeway would make it quite a bit easier.