Narita & Sawara - My Last Post!
Note: The opinions and views expressed in this user report are those of the individual author and do not necessarily reflect the opinions and views of japan-guide.com.
June 22, 2014 - Narita & Sawara - My Last Post!
Three years ago, I moved to Japan for a job having visiting little of my previous host country (Taiwan). As such, I decided to travel Japan as extensively as possible with the time. Below is my last post at Japan Guide before I start a new journey in Kazakhstan in August.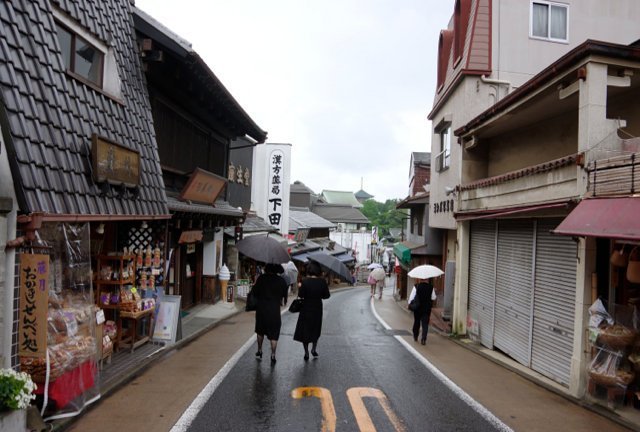 As this is my last post, I thought that it aptly should be from Narita - the home of Japan's major International Airport. Narita can be reached from Tokyo Station in around 60 minutes via train (~1000 - 2,600 Yen depending on train). The town itself is mainly known for Narita-san temple, which is located roughly 15 minutes from Narita Station. Grabbing one of the maps from the Tourist Information Booth is reasonably helpful, but once you find the main temple street it's simple to find the main temple.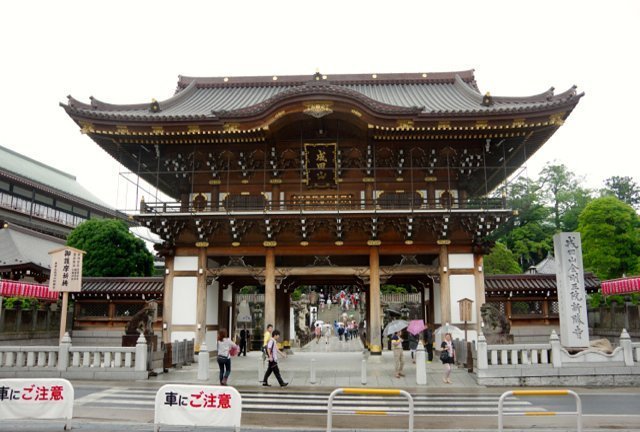 Shinshoji temple is one of the major temples in the Kanto region, but is mainly reconstructed due to earthquakes, bombings and fires over the centuries. It also is free to enter and very well signed in English with good explanations of basically every main building. I also noticed a sign offering free 15 to 60 minute tours in English depending on how much time you had.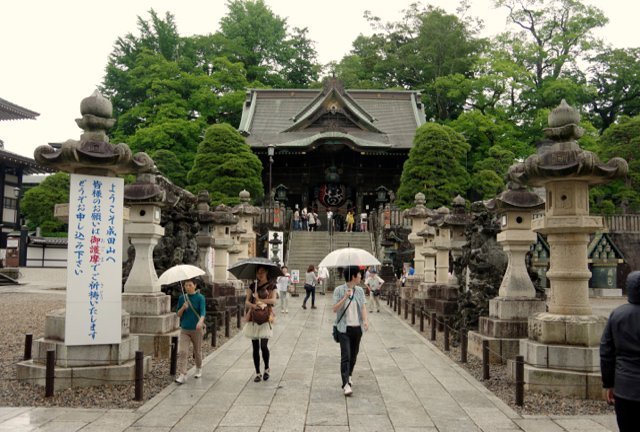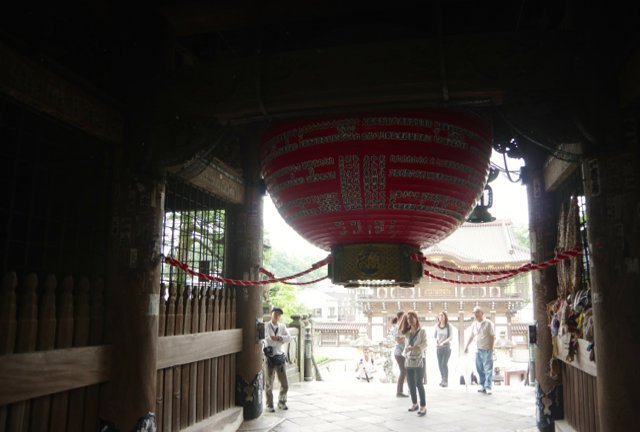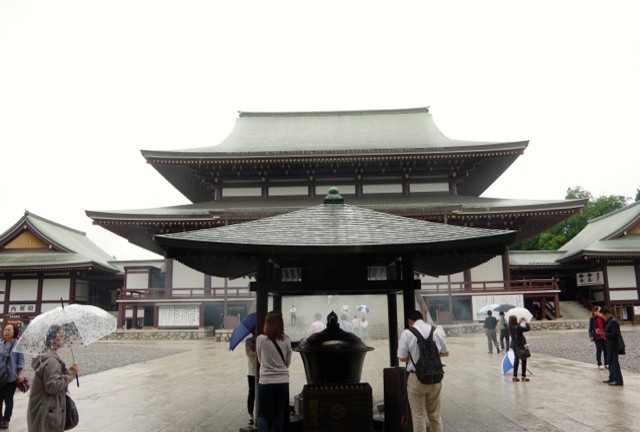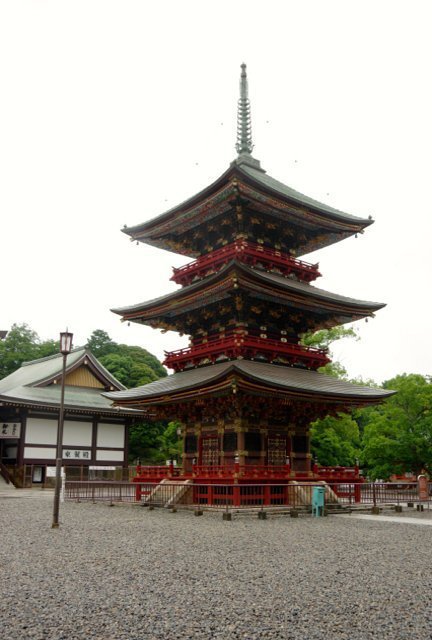 This temple is on a large grounds with interesting buildings and a nice garden but it lacks the authenticity of other older temple. However, if you don't have much time and your near Narita airport then this is probably the temple most reminiscent of those in Kyoto.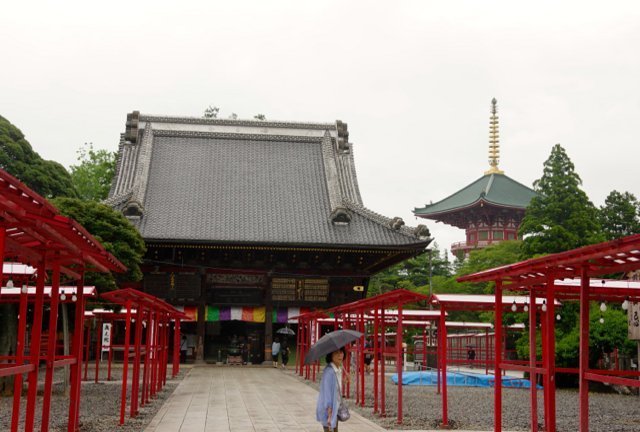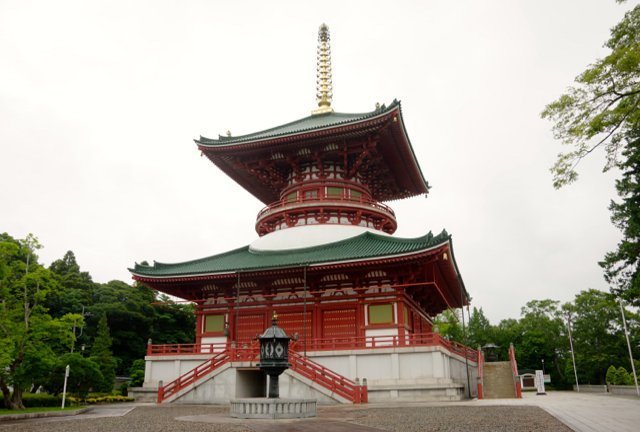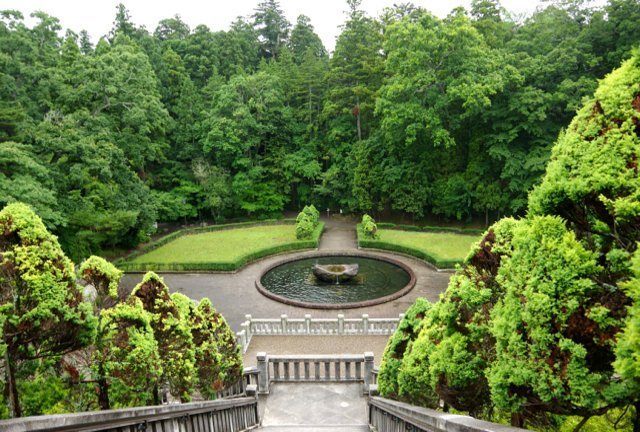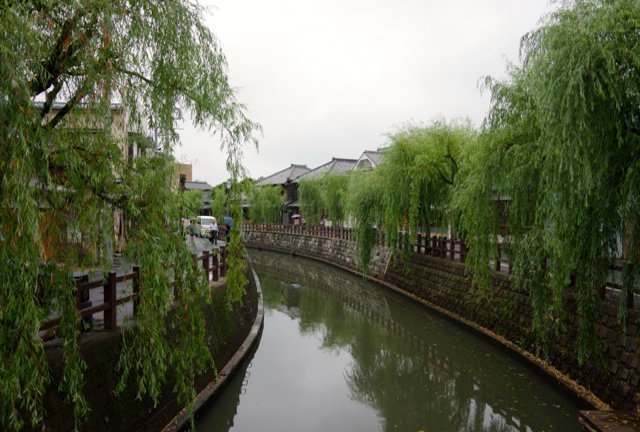 Around 30 minutes via train on the Narita line (500 Yen - track 5) is Sawara, which kind of reminds me of Kurashiki in Chugoku, but it's not as grand. The town is quite pretty and can be fully visited in around 2 or 3 hours. Note that the main tourist area is around 10 minutes all from the station which is not that well signed, so get a map from the Tourist Information Bureau (say Ego Map)!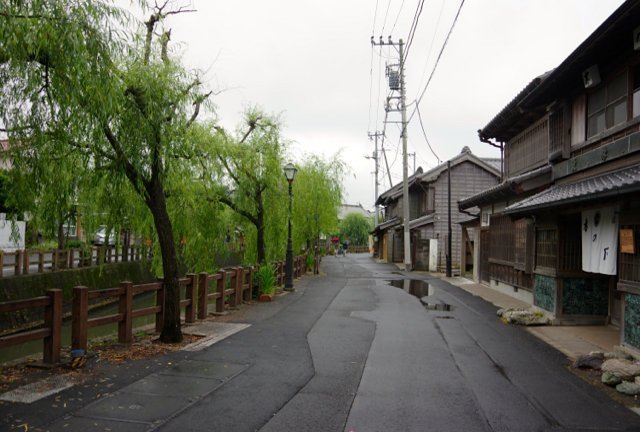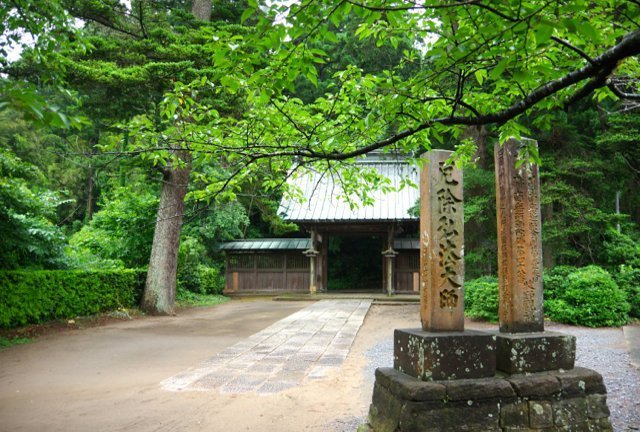 Kanpuku-ji temple is around a 15 minute walk from the canal and the pictures do not do this little temple justice. I scratched my head why they showed a couple of temples on the main map but showed this one as a highlight - and once I visited I knew exactly why. It feels old, quiet and authentic. Note that this temple would look absolutely spectacular in fall or autumn.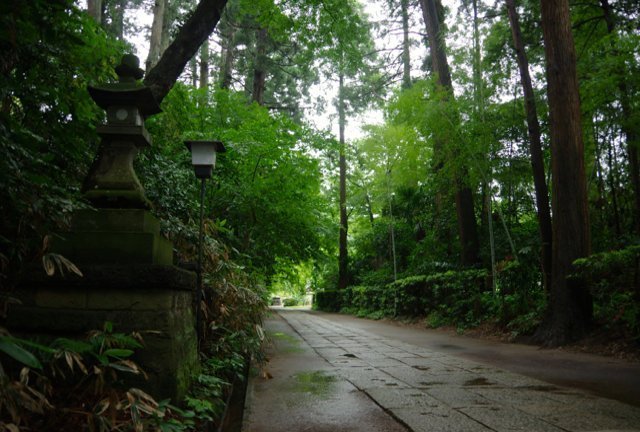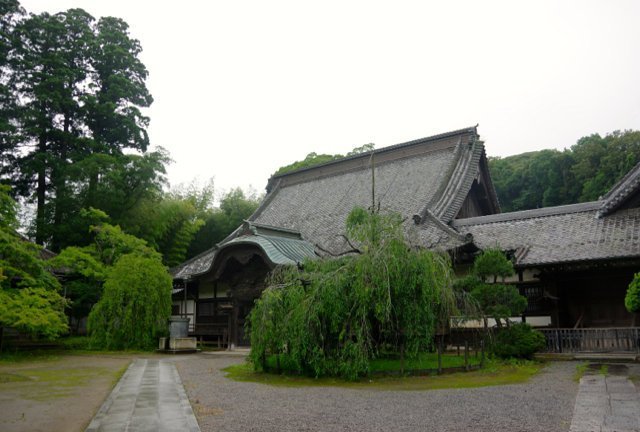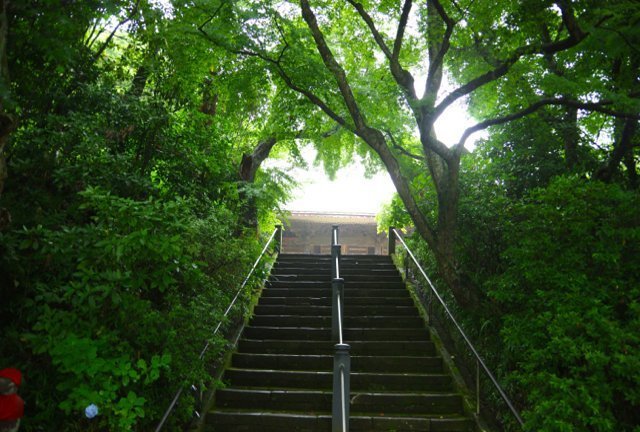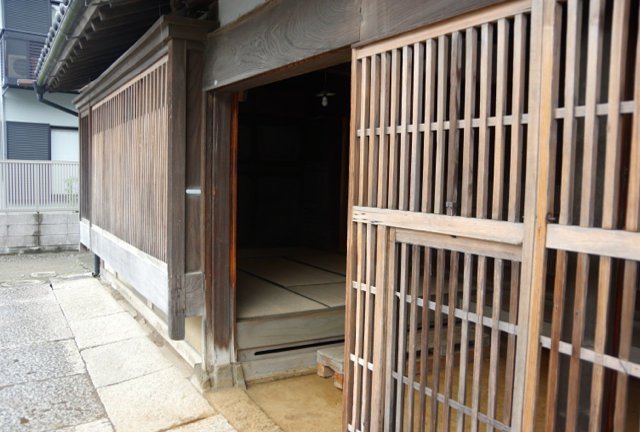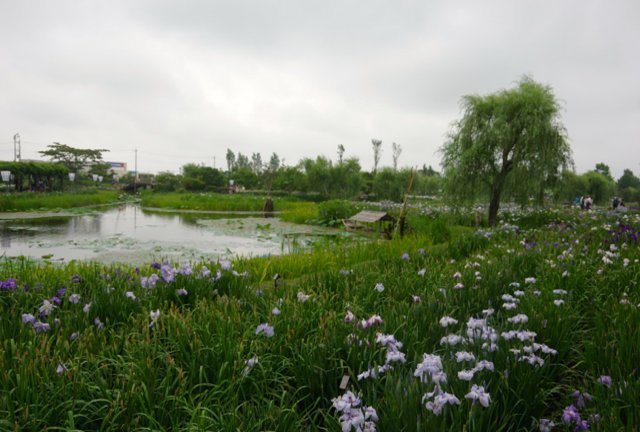 I don't know the name of the Iris festival, but there were heaps of posters at the station. As such, I decided to visit. There seems to be a bus (point at the sign at the tourist information booth and say busu looking stupid) and they will show you the times and where the bus stop can be found (basically directly opposite the station). It seems as though the bus leaves around once an hour and it costs 500 Yen one way to get to the location (20 minutes one way)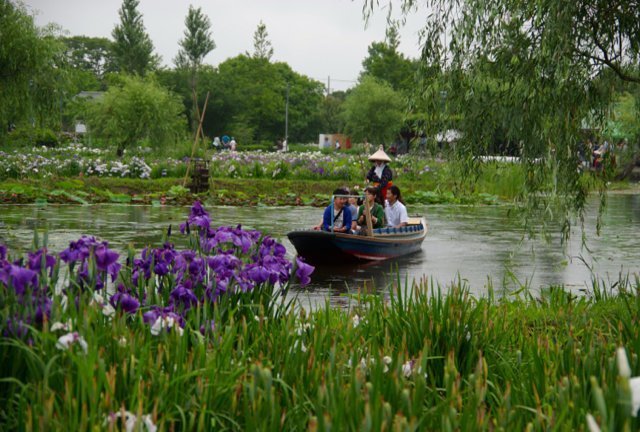 It costs 600 yen (with discount ticket offered on bus and at tourist information booth at station) to enter and I think it costs another 500 Yen (I think) to ride the boat shown above. Unfortunately, some tour buses came in and there was a large line for the bus in rainy weather. Note there is plenty of Omiyage to buy and eat.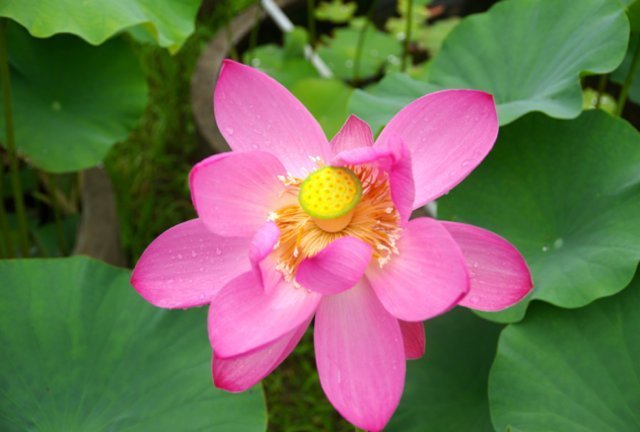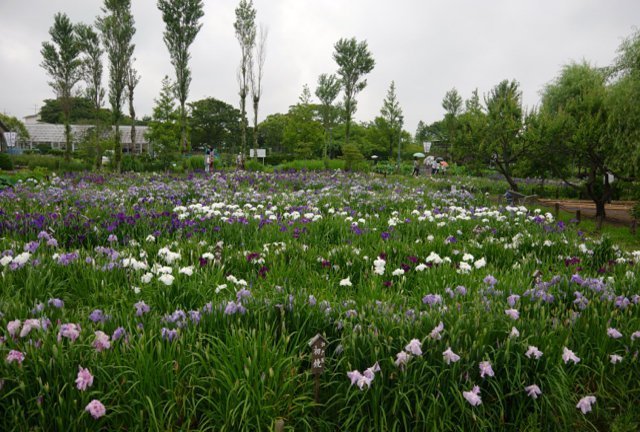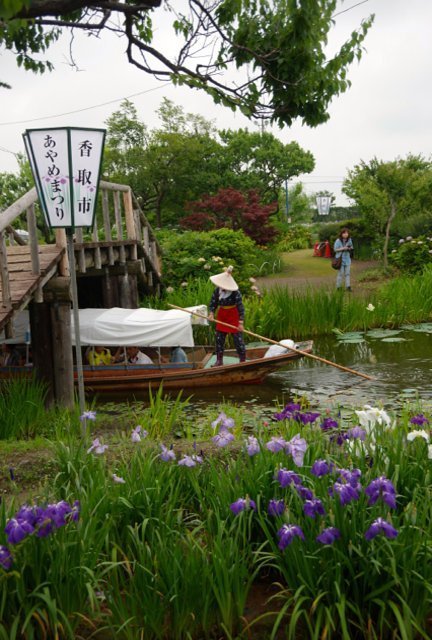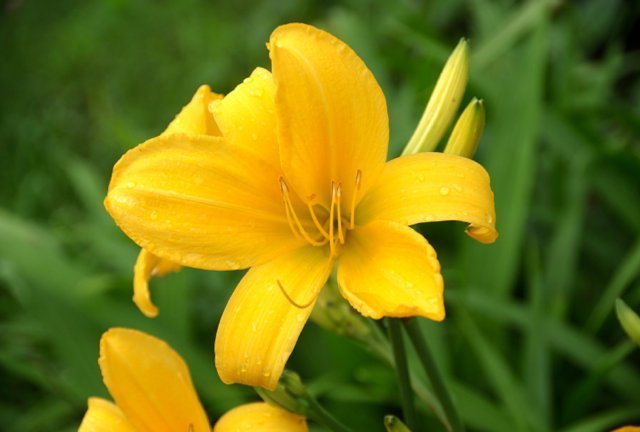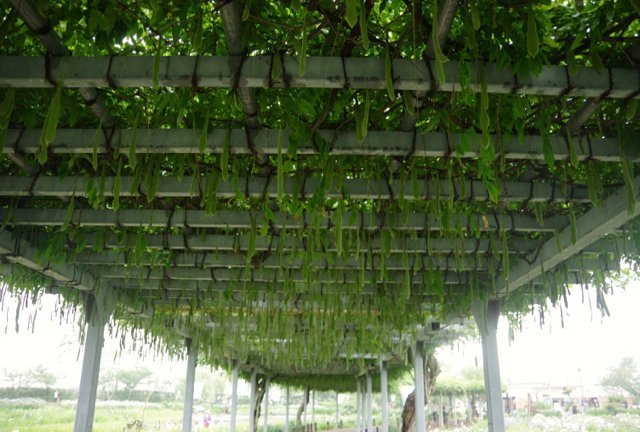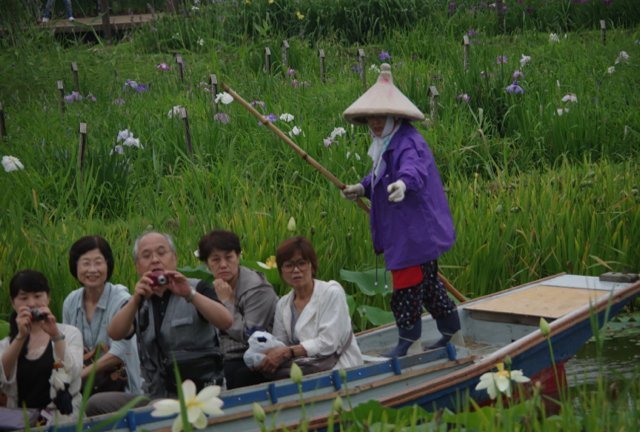 So after 107 reports, three years and lot's of memories it seems as though my time in Japan has finally finished. I hope that people have enjoyed reading these posts and that they may be slightly helpful to other people intending to visit Japan. Scarily enough, I only started posting in January 2013 and got to Japan in August 2011 so I have not posted everything here! If you are considering visiting Japan, I will say that this country is my most enjoyable one to travel in and I have memories that I will never forget. For my next post - I'll be on the Mongolian Plateau but I'll probably have to write it on my own blog or website.....