Japan Trip Intro, JR Pass & Yokohama
Note: The opinions and views expressed in this user report are those of the individual author and do not necessarily reflect the opinions and views of japan-guide.com.
June 17, 2015 - Japan Trip Intro, JR Pass & Yokohama
My name is Mathew Fedley and I am an international math/science teacher who will be exploring some of the more 'off the beaten track' locations found in Japan during June and July 2015. Over the next few weeks, I hope to share with you my experiences of travelling through central Honshu through a series of user reports. Most of my travels will be based around the Hokuriku Shinkansen along with the Noto and Kii Peninsulas with a particular emphasis on the outdoors and onsens.

My aim of these posts is to help inspire people to visit new and exciting locations along with showing people that exploring rural Japan can be easily achieved with a limited knowledge of Japanese, some research and a sense of adventure.

For today's post, I will cover where I will be travelling, some tips to consider when using a JR Pass and showing some attractions in the general Yokohama area.

Please note that all opinions are mine and do not necessarily represent the owners of this website. Most of the research has come from this website, many helpful posters in the JG forum, some tourist information centres and extensive research. All sites and hotels were paid for my myself and do not include any paid endorsements.
For those who do not know me, I have travelled around Japan extensively after being besotted by the Japanese countryside. After living a year on the cold and windy Mongolian steppe in Kazakhstan I have decided to once again visit Japan.

A basic plan of my tour includes:

Yokohama - Takasaki - Tsuruoka (Dewa Sanzen) - Kusatsu Onsen - Manza Onsen - Togari Onsen (Iiyama) - Kurobe Gorge (Unazuki Onsen) - Itoigawa - Wajima - Wakura Onsen - Yamanaka Onsen (Kaga) - Kinosaki Onsen - Tottori - Wakayama - Tanabe - Kii-Katsuura - Shingu - Yunomine (Hongu) - Narita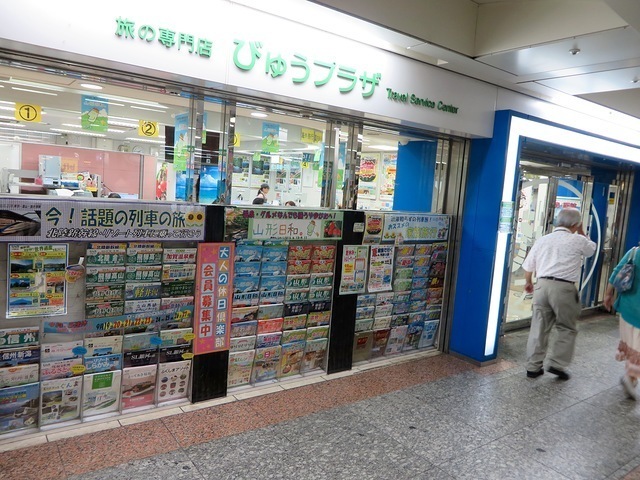 For the first time, I was able to collect my JR pass for myself from the Yokohama Travel Service Centre. Note that many major stations have a TSC which are the only place where JR coupons can be transferred for JR Passes along with booking reserved seating.

Please note that you cannot go to any station in Japan and just transfer our JR pass or book reserve seating. This is an important thing to note which can make your life a lot easier.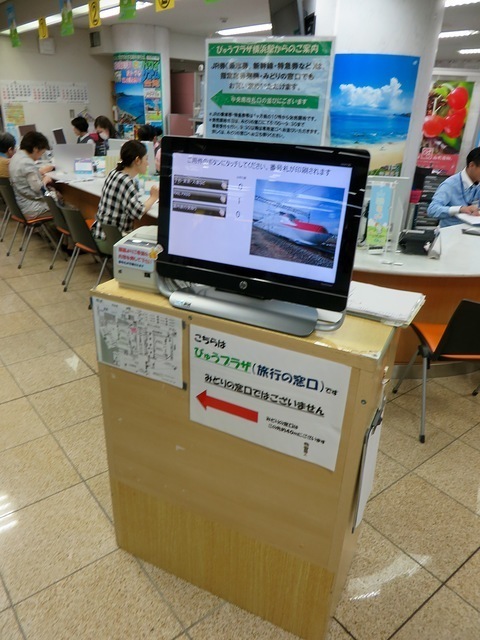 Once you are in a JTC, choose the JR Pass option and wait for your number to come up. Please note that you will commonly be given a clip board to fill in general information such as contact details and passport details for your JR pass. Also note that some JR passes can be purchased only overseas and some can be purchased in Japan.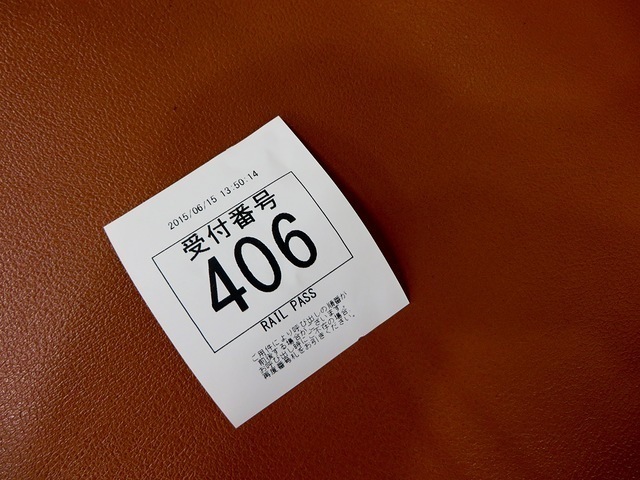 My number. As I was not transferring my JR coupon at Narita or at a busy time, I waited only a few minutes.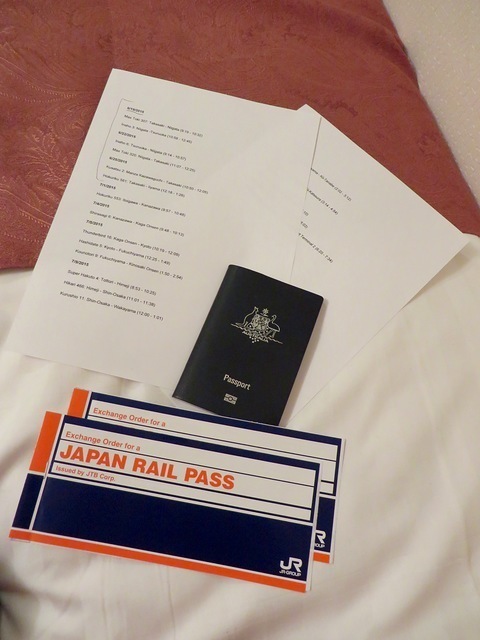 When going to the JR TSC, please come prepared. You need your JR coupon along with your passport. However, I STRONGLY recommend that you also bring with you a list of train times with the following details:

(1) Date of Travel
(2) Train type and train number (e.g. Hikari 532)
(3) Starting and finishing station
(4) Starting and finishing train time

It took me around 45 minutes to get most of my reserved seats but this would have been much longer if I did not have this planned. Also note that some seats cannot be booked until 1 month before you travel.

Some helpful websites for train timetables are below:

http://www.hyperdia.com

http://www.jorudan.co.jp/english/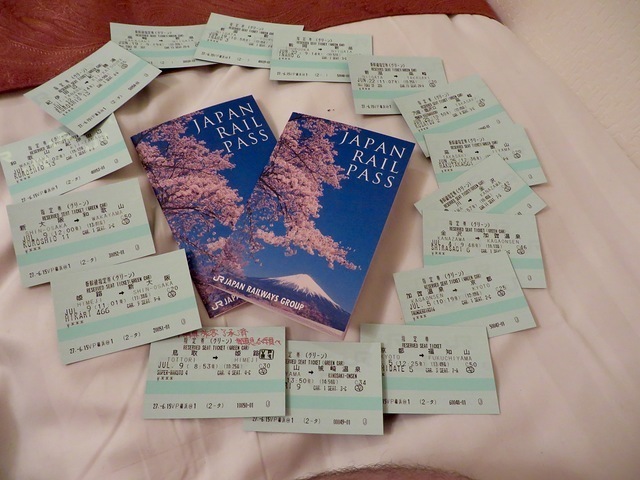 Here is a small taste of a few of my train tickets. Do note that I do not book reserved seating for local trains along with some shorter journeys where I will be using non-reserved seating.

If you want to know if you can change your seating time - the simple answer is yes! The main reason I have booked my seats is I'm travelling with a Green Ticket. Also note that most Japanese can only dream of being able to have access to a JR Pass as they really are great value if you are completing some long distance travel.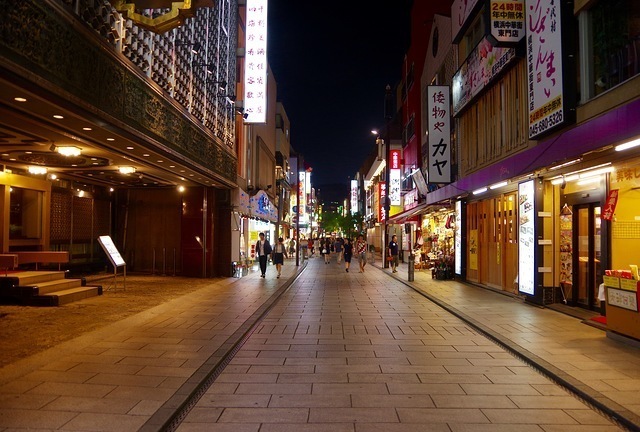 Apart from being a historic port, Yokohama is also home to the biggest China Town in Japan. China Town (or Chukagai) is a 2 minute walk from Motomachi-Chukagai Station which is on the Tokyu/Minato Mirai Line.

Chukagai does not have any specific tourist attractions but it best for people watching and general strolling.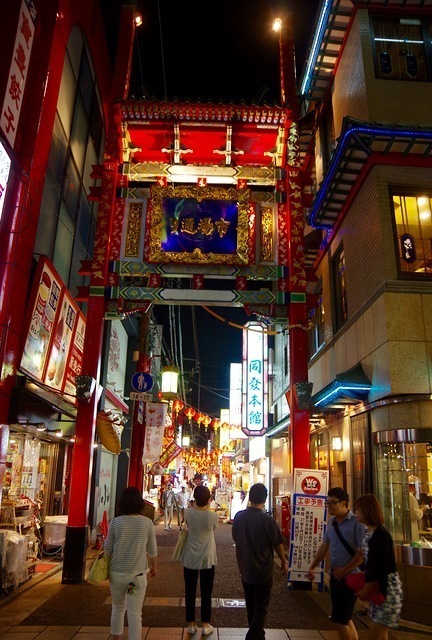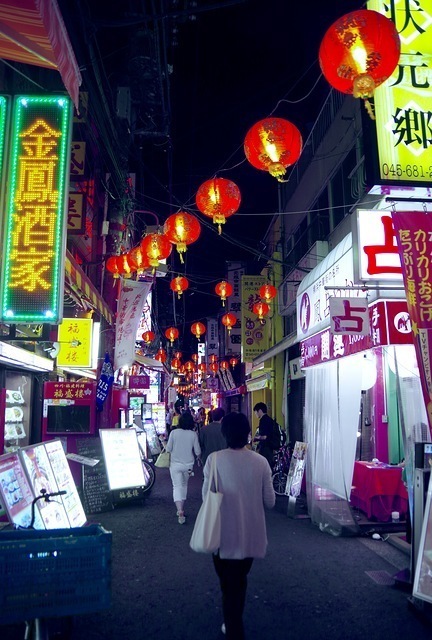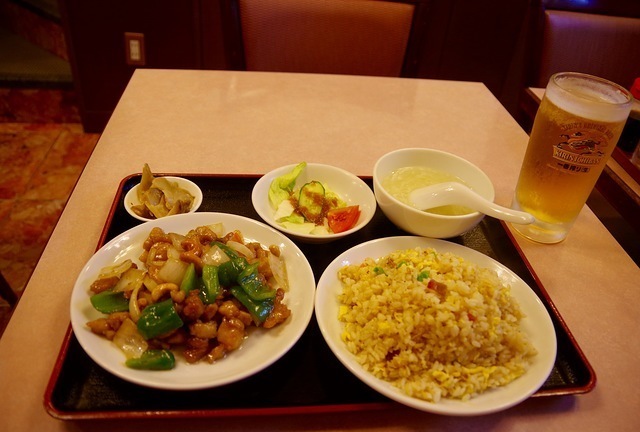 One of the best things to do in Chukagai is to get a quick lunch or dinner. In general, the food differs from average to excellent and is normally excellent value for money.

The above meal cost 900 Y but does not include the desert or dumplings which were also included. From memory, the beer was around 600 Yen.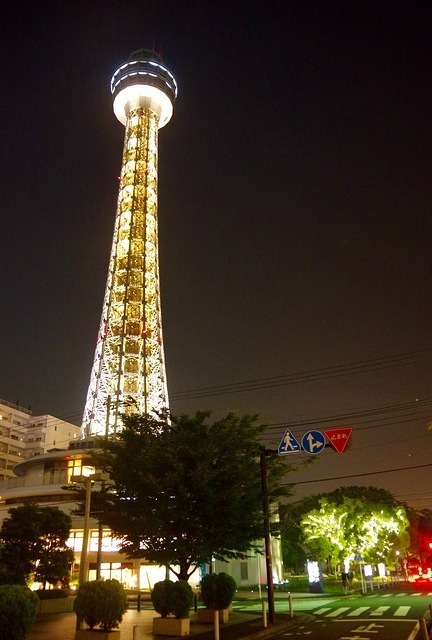 Marine Tower @ Night. It's a 5 minute walk from Chukagai and is located next to Yamashita Park. It costs 750 yen to enter but it's best to enter when the air is very clear for the best possible view.

Marine Tower was built to celebrate the 1964 Tokyo olympics and is seen in the Ghibli movie "From Up On Poppy Hill".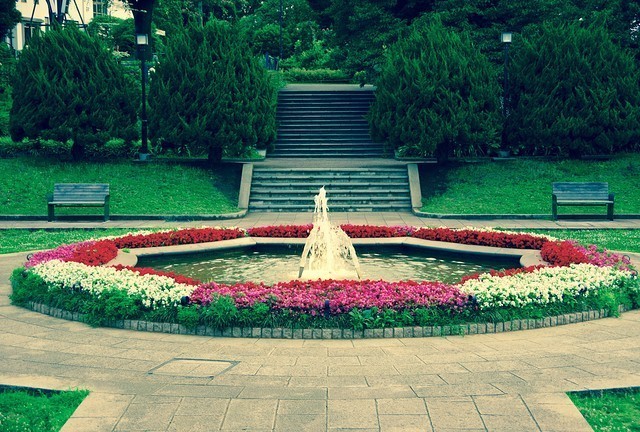 A short 5 minute walk uphill from Motomachi Chukagai station is the aptly named Harbor View Park. It's located in the Yamate district famous for it's european housing. While it is true that the gardens here are not spectacular, it is however a nice diversion which has an interesting view.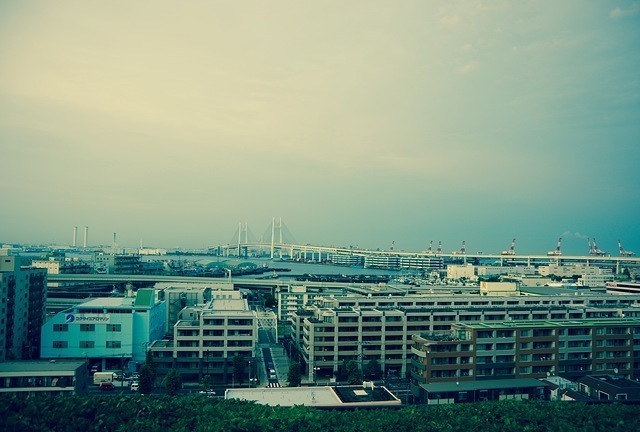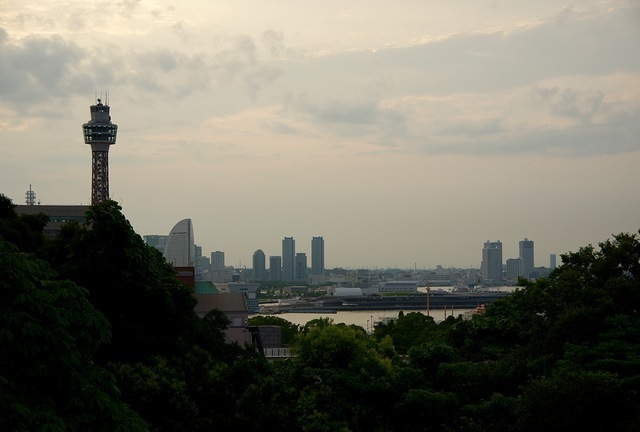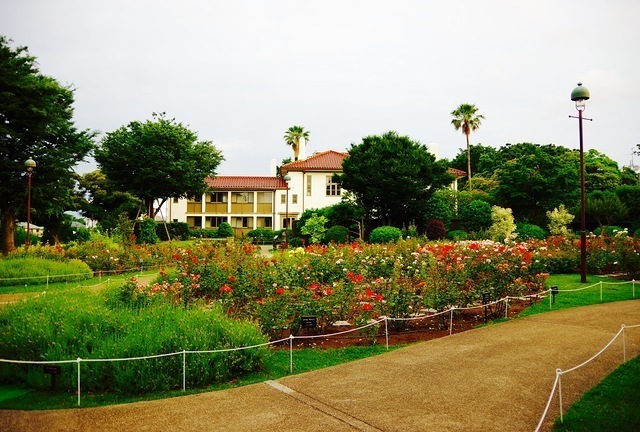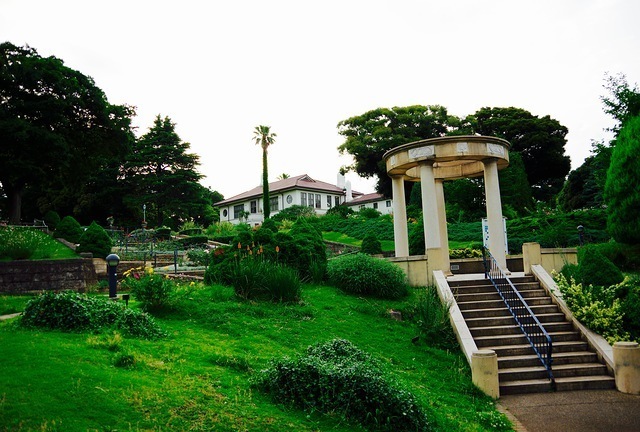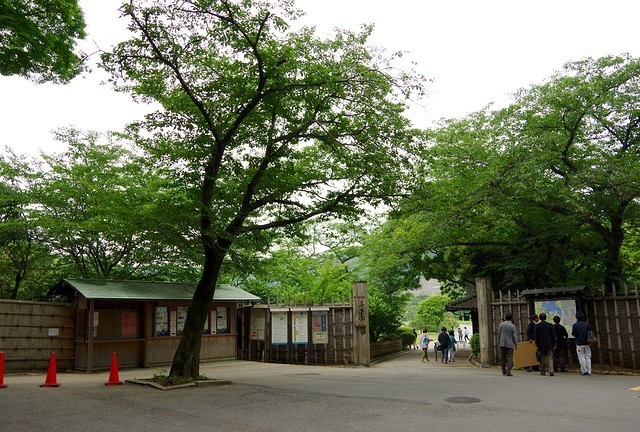 Sankeien Gardens is around 40 minutes by bus from Yokohama station and is the premier Japanese garden in the Kanto region. It costs only 500 Yen to enter the gardens which is also home to many different traditional buildings from all over Japan.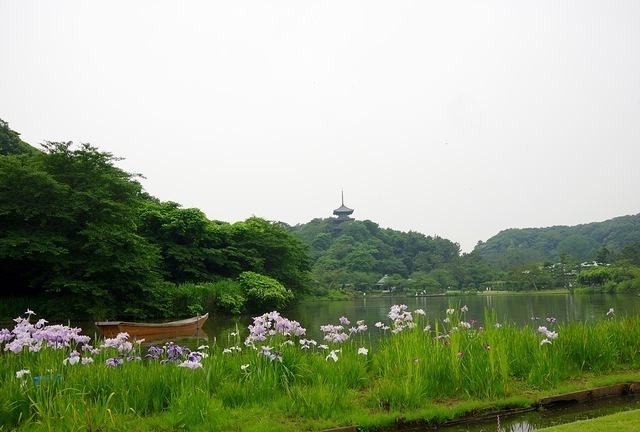 Sankeien Gardens can be divided into two general sections. That is the inner garden along with the outer garden which includes the lake and the plum grove. The thing which I love about this garden is that it seems to always be changing depending on the season.

At the moment, the Hydrangeas and Iris's are in full bloom. In a few weeks - there will be something else in bloom. This garden used to be a short bike ride from my home so I have visited here numerous times and I was blown away today by how beautiful the gardens are after not visiting it for a whole year.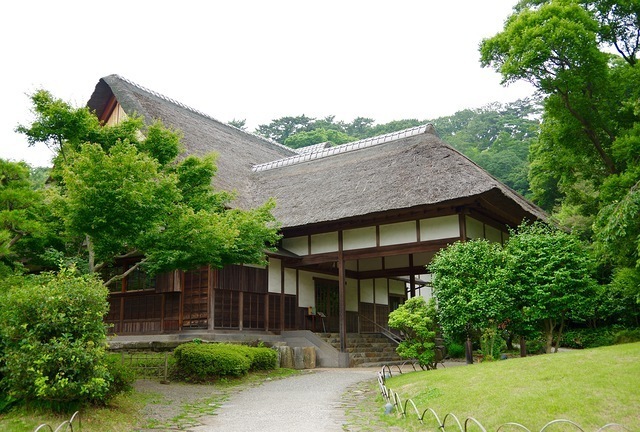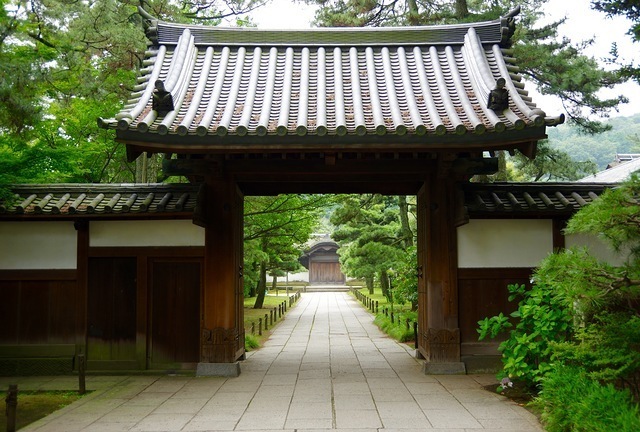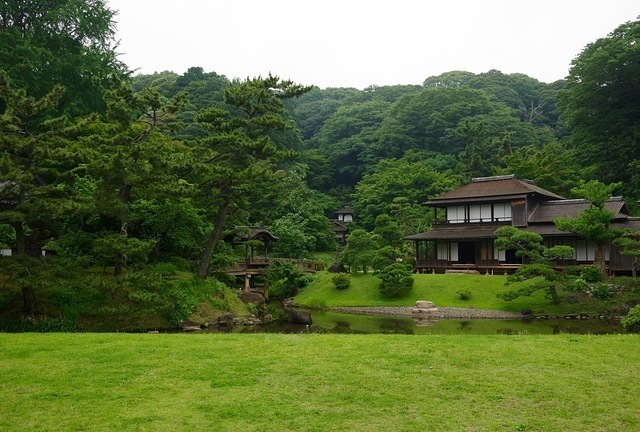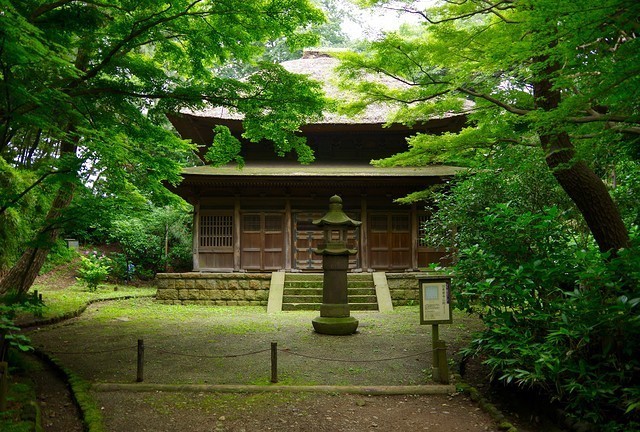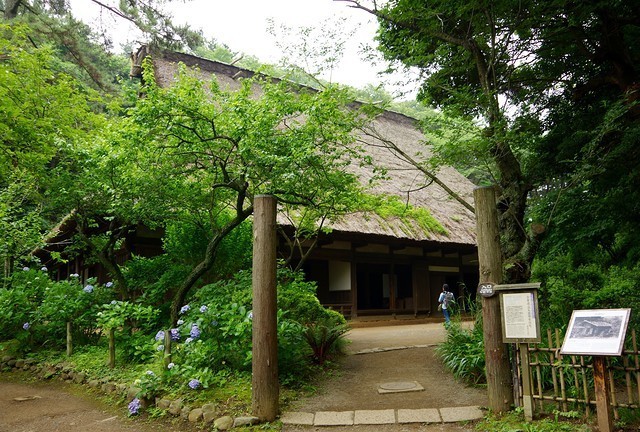 At the end of the Plum grove in the outer garden is a traditional Gassho hut. This is a great place to see how people used to live in the mountainous areas of Japan and the house is included in the entrance fee to the garden. Do note that the stairs are quite steep to the second floor.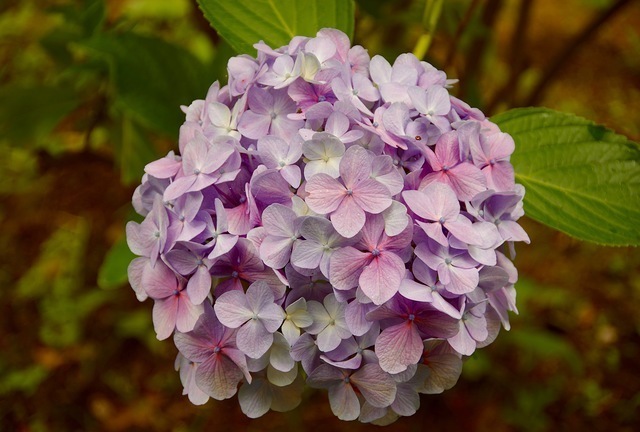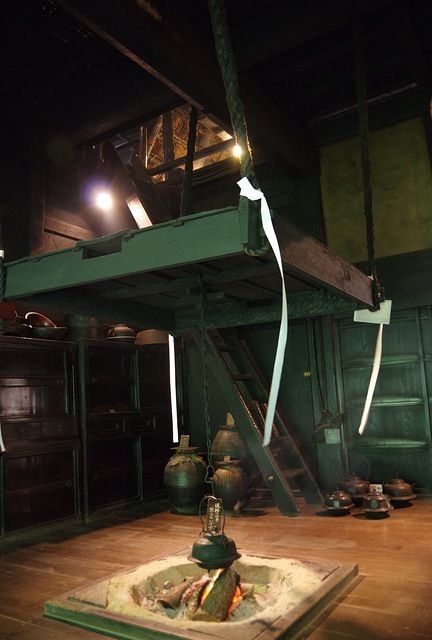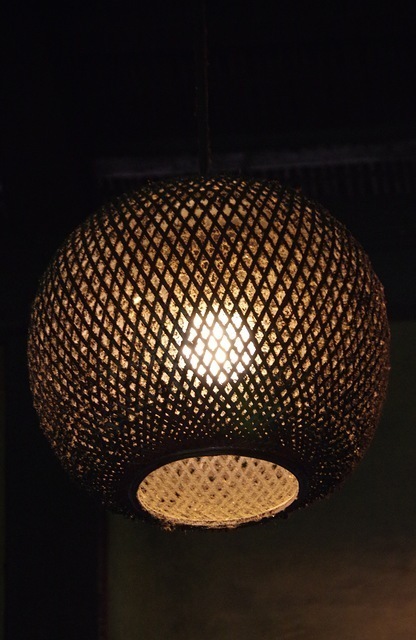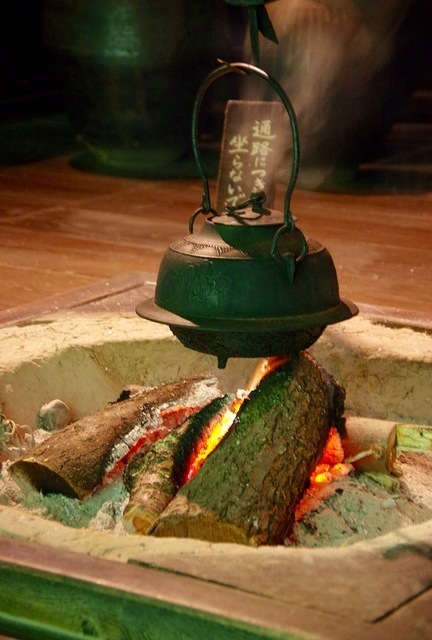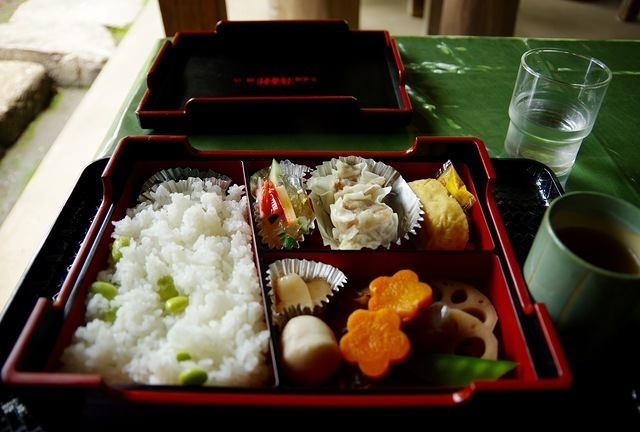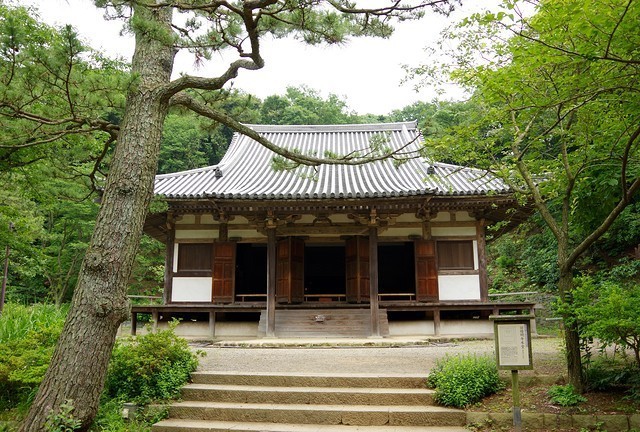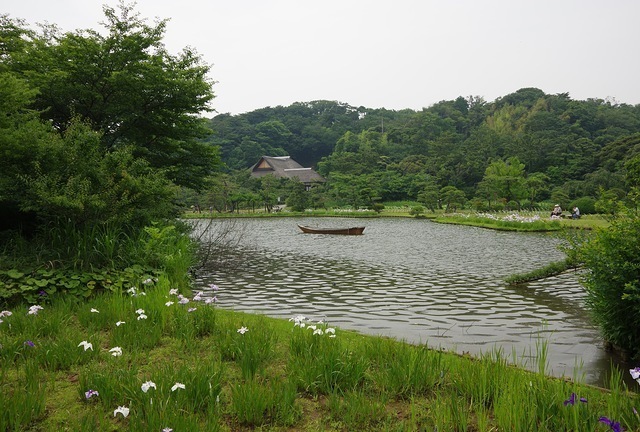 For those visiting Tokyo, Yokohama is a nice day trip from the capital but the city is at it's best at night. There is also plenty more to see in Yokohama than what I have shown above, but unfortunately on this occasion my time in my former home town was limited. Of particular interest is the Zoorasia which is probably Japan's second best zoo, the kitchy Cup Noodle museum and walking along Yamashita Park on a clear night watching the boats pass by.

Over the next few days, I'll be travelling to Takasaki where I am hoping to visit Haruna Shrine which has been recommended to me by some people on the JG forum. If the weather is reasonably clear, then this will hopefully be my next post. If not, then I'll be based up in Tsuruoka in Yamagata to visit Dewa Sanzen.