Note: The opinions and views expressed in this user report are those of the individual author and do not necessarily reflect the opinions and views of japan-guide.com.
June 18, 2015 - Haruna Jinja - Gunma
When most people visit Gunma, they head straight to the onsens of Kusatsu and Manza. However, there is a lot of small hidden attractions which can be visited if you know how to get there and give yourself plenty of time in case things go wrong. Haruna Jinja (or Haruna Shrine) is one of those locations.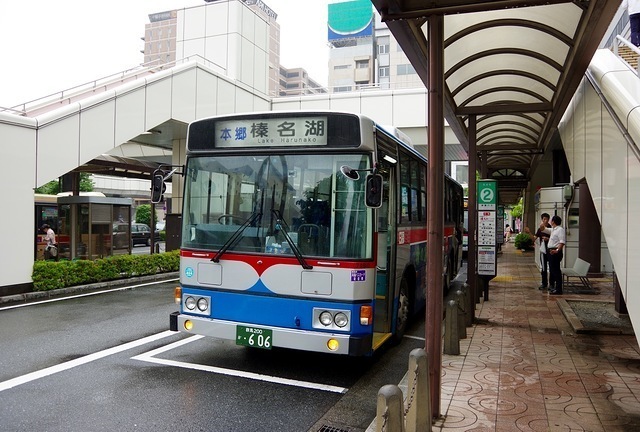 It's reasonably easy to get to Haruna Shrine, but it does take a while to reach the shrine itself. The bus to the shrine leaves from Takasaki station which is approximately 50 minutes by Nagano or Hokuriku Shinkansen from Tokyo Station.
The Lake Harunako Bus leaves every hour between 8:30 - 3:30 from Bus Stop 2 which is found at the West Exit of Takasaki Station. After 70 minutes and 1,100 Yen later you will then reach Haruna Jinja. Listen to the words "Haruna Jinja" to know which stop to get off.
The photo above shows the current locations I have visited including stations I have transferred. As you can see, Takasaki is a reasonable distance from Tokyo but the bus ride to Haruna Shrine (furthest left) does not look that far.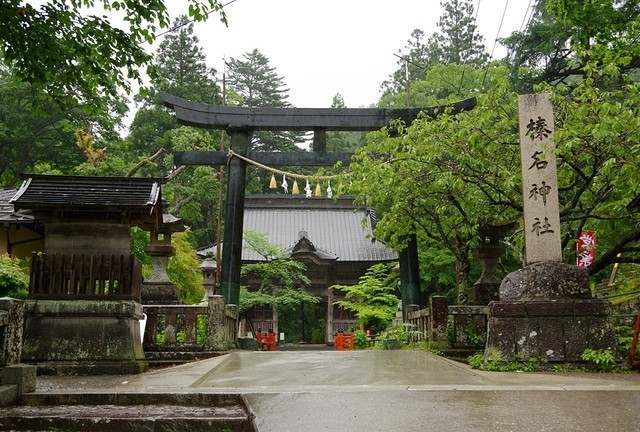 Once you get off at the bus stop - head up the road with the hill. This will eventually bring you to the entrance of Haruna Shrine. Once you get to the end of the road (about 400 meters), you will be greeted with the entrance as seen above.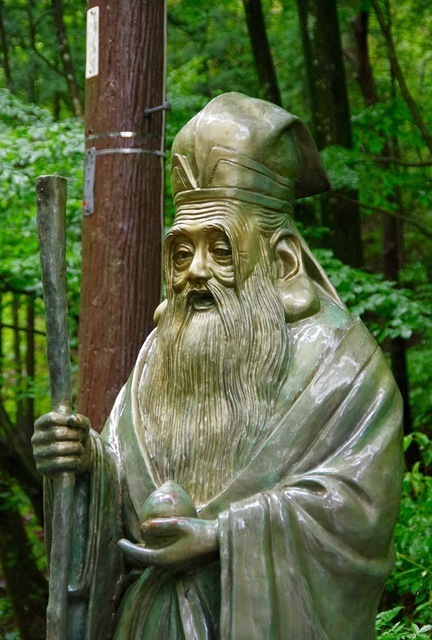 Along the way to the top of Haruna Shrine you can find 7 statues of what I believe are different gods that I think represent the gods of happiness or fortune. Even though it was raining quite steadily when I visited, I still thought it was worth taking photos of all of these unique and slightly quirky statues.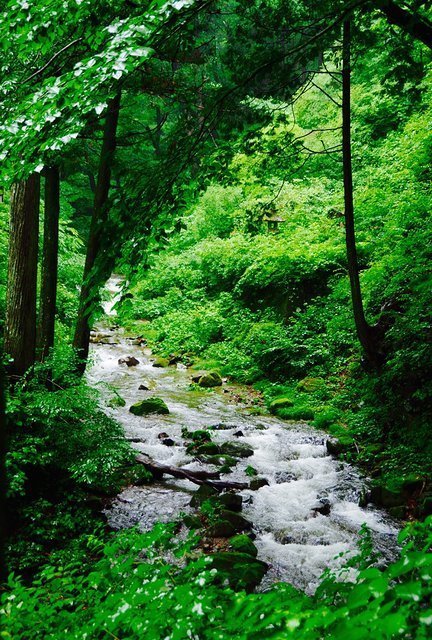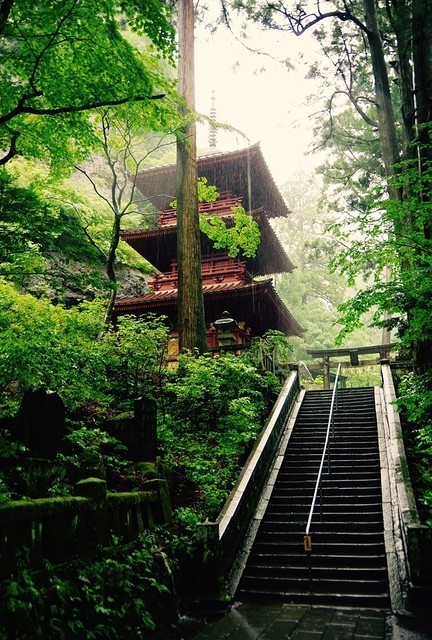 In good weather, it would take around 15-30 minutes to reach the top of the shrine. Even though there are a reasonable number of stairs, they are quite small which means it's quite easy to get to the top. My only suggestion with timing is it might take longer if you like taking photos.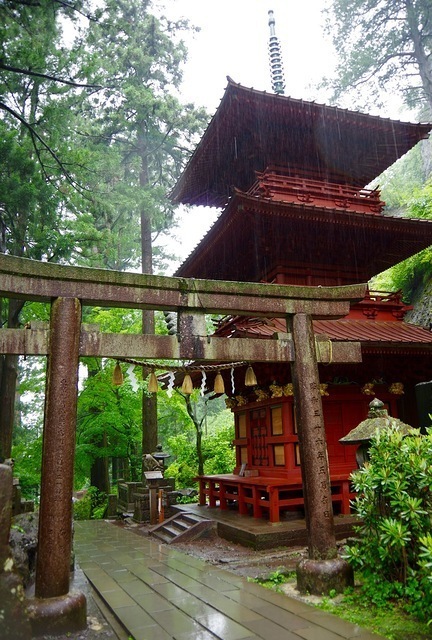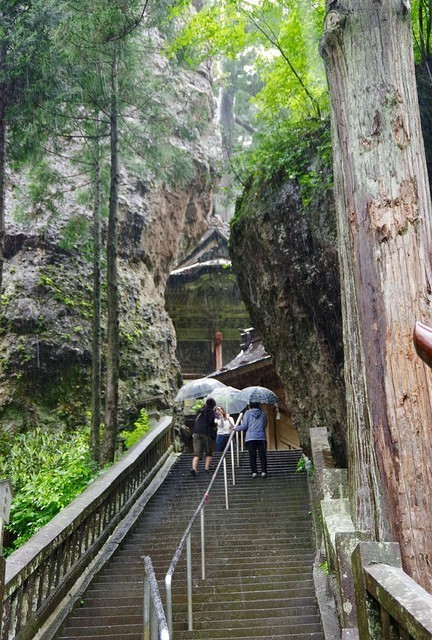 After a soggy 20 minutes, I finally made it up to the top of the shrine. The top of the shrine can only be described in one word - "beautiful!". As this shrine has a history of around 1500 years I would not be surprised if this location eventually becomes a UNESCO World Heritage Listed Site.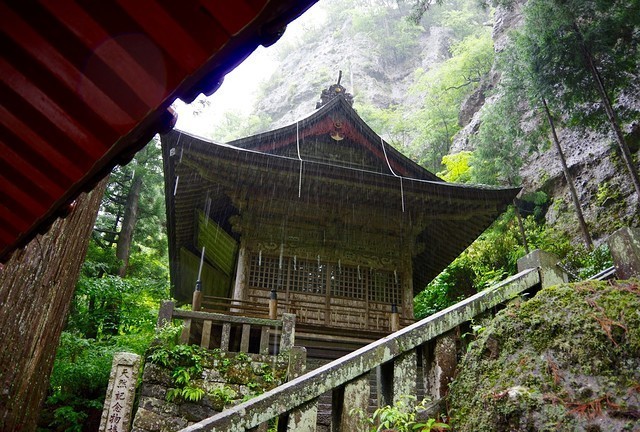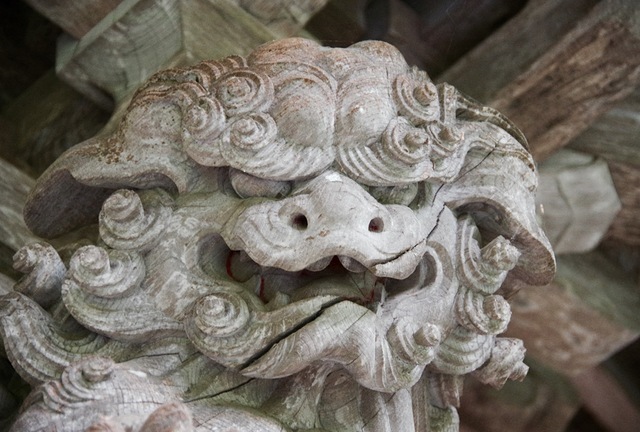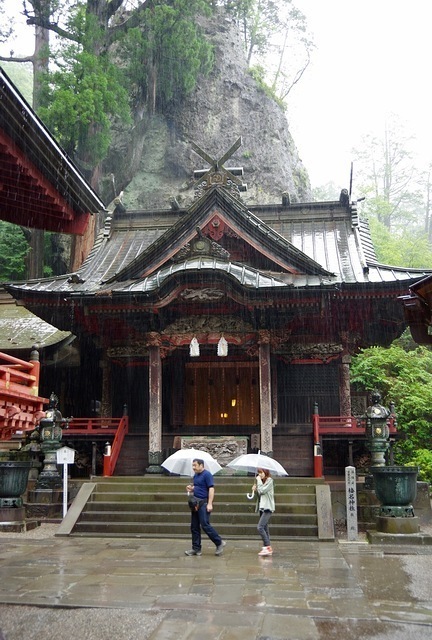 As you can see, the style of architecture is slightly reminiscent of some temples. To the best of my knowledge, this is because this location used to be a temple and shrine before the Meiji restoration. The architecture itself is reminiscent of Ensuji temple in Hagi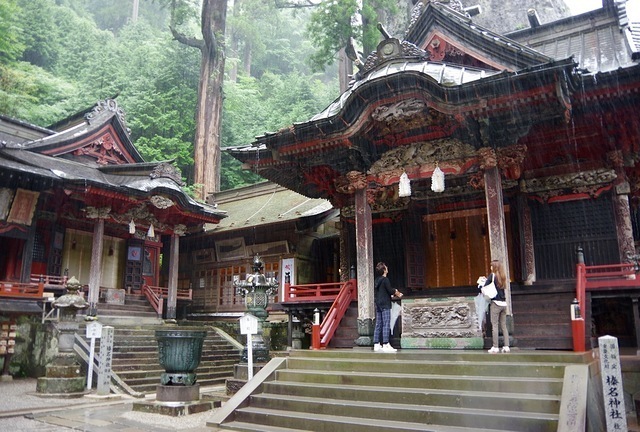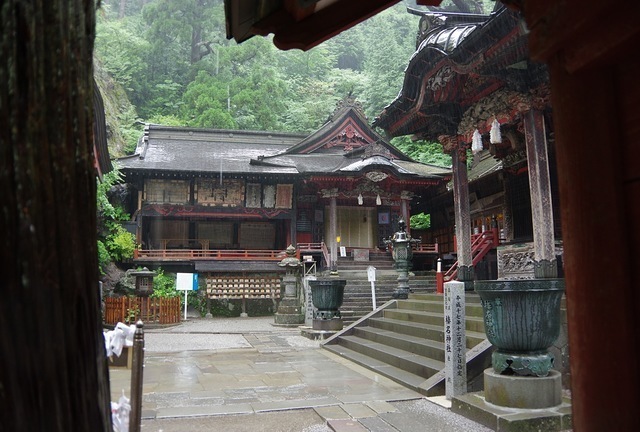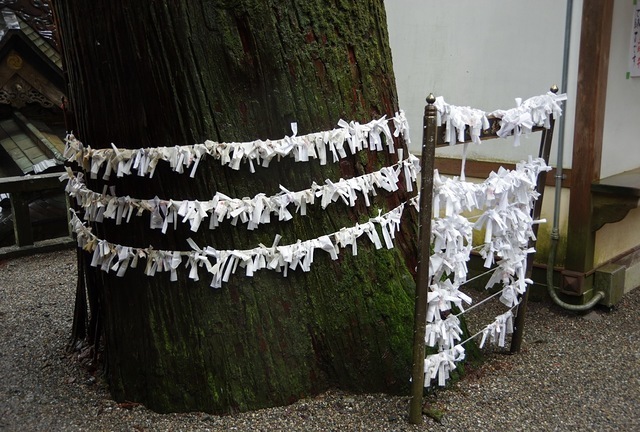 If I was to make a wish today - it would be for more international tourists to become aware of this location. It really is a pretty place and would make a fantastic day trip from Tokyo if you also include the quirky Shorin-zan Daruma-ji temple in Takasaki

/community/mfedley/report-1602

I would also like to thank some of the members of the JG forum for suggesting this location. You know who you are!

In the next few days, I'll be off to Tsuruoka in Yamagata prefecture. One post will be looking at the general attractions around Tsuruoka and another post will be looking at a Lazy Man's Dewa Sanzen. So until next post - goodbye!

For more information:

Haruna Shrine: https://www.visitgunma.jp/en/sightseeing/detail.php?sightseeing_id=24

Gunma Bus Net (in Japanese): http://www.busnet-gunma.jp/index.html