Tsuruoka to Dewa Sanzan - Yamagata
Note: The opinions and views expressed in this user report are those of the individual author and do not necessarily reflect the opinions and views of japan-guide.com.
June 20, 2015 - Tsuruoka to Dewa Sanzan - Yamagata
For today, I hired a car to travel around the general Tsuruoka area which saves a lot of time compared to catching sparse public transport in the area. The weather was also good as Tsuyu (mainly season) affects northern Tohoku later and with far less ferocity.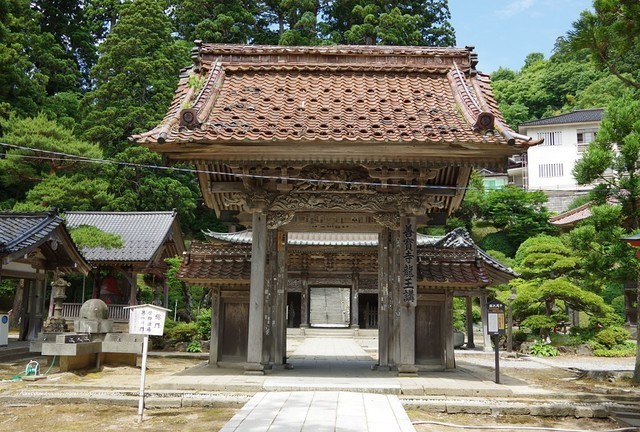 For today, I visited 5 attractions in the following order:

(1) Zenpo-ji Temple
(2) Tosawa Park
(3) Kamo Aquarium
(4) Gyokusen-ji Temple
(5) Cherry Picking

Some were to the east of Tsuruoka towards the ocean, while some were towards the west in the direction of Haguro-san.
As mentioned above, I first visited Zenpuji temple to the North East of Tsuruoka. Then I backtracked to Tosawa Park and Kamo Aquarium. The trip to Gyokusen-ji temple took a little over 30 minutes and was roughly 20 KM's from Kamo Aquarium. Note that the fastest speed limit today was 60 KM/H with most driving occurring at a mind numbing 40 KM/H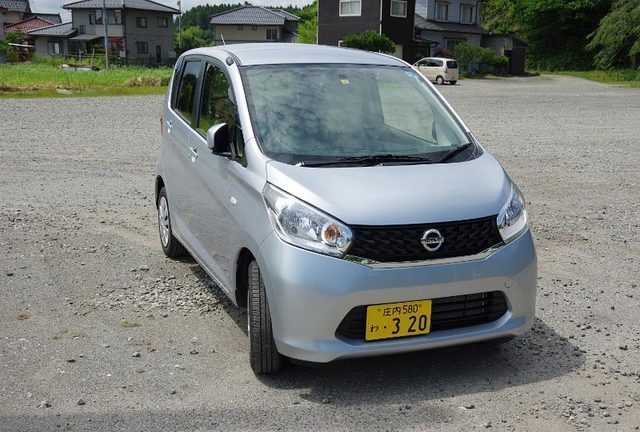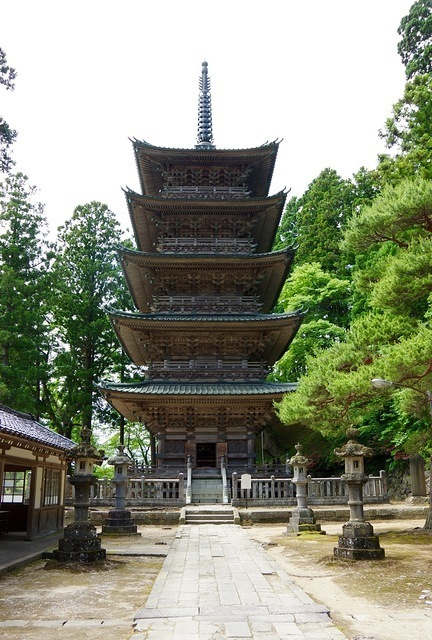 A 20 minute drive from central Tsuruoka is Zenpu-ji temple, one of the larger Soto Sect temples in the greater Yamagata area. The temple itself was quite large with some pretty impressive structures. To the best of my knowledge, there is meant to be an entrance fee but I could find no-where to pay it! Do note there is some works occurring at the entrance of the temple but the whole temple is currently un-affected.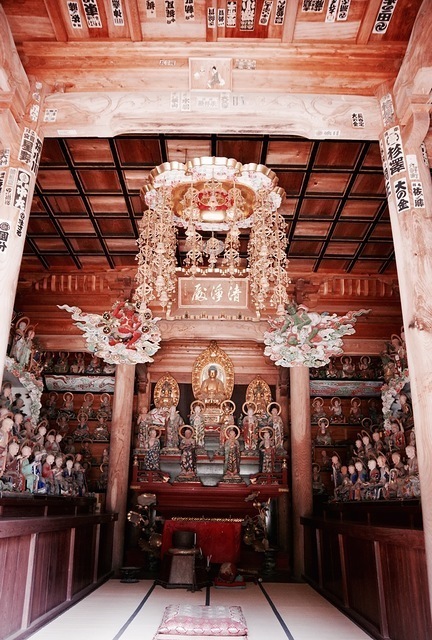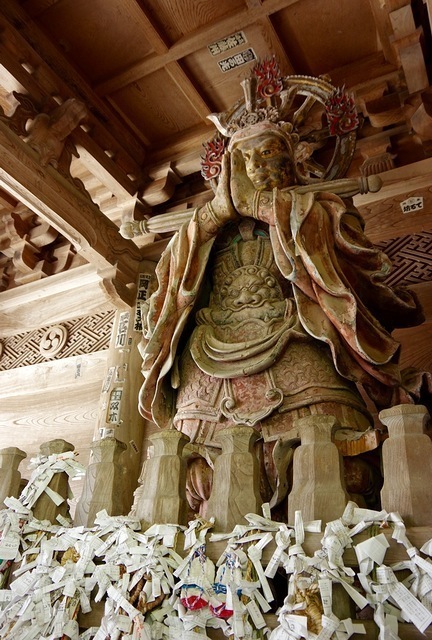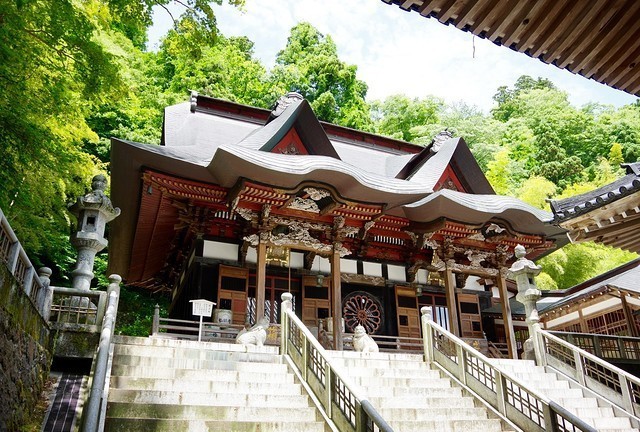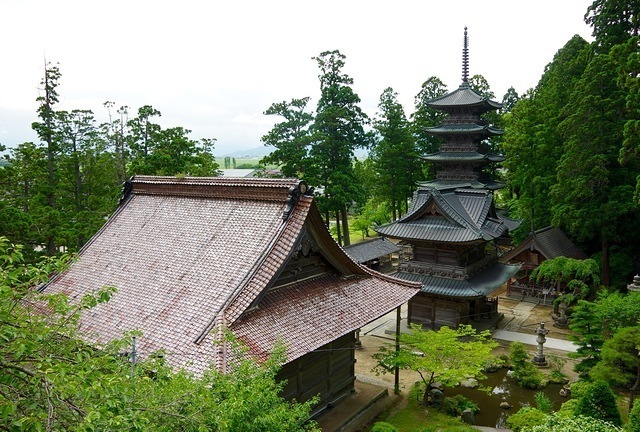 For me, I see this as one of the more impressive temples in the Northern Tohoku region however there is a dearth of large impressive temples in this region. If your in the area and are not travelling to Kansai, I would highly recommend this temple. However, if you are travelling to Kyoto then I'd give it a miss unless you are in Tsuruoka.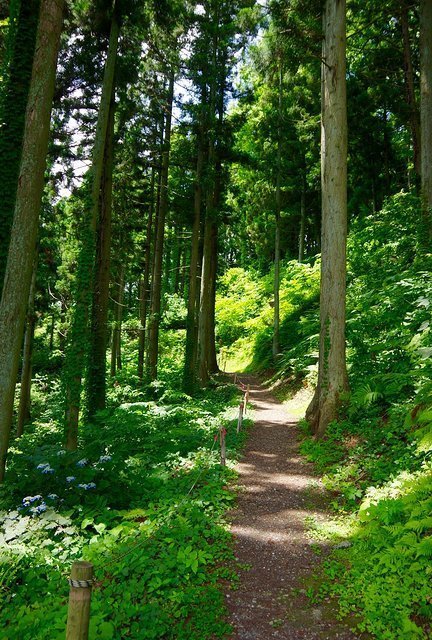 A 5 minute drive from Zenpu-ji temple is Tosawa Park, an old caldera which is now used as a reservoir for the local community. There are quite a few walks around the area as it's heavily forested and is home to some rare birds - which is why the main lake is a part of the Ramsar treaty for wild birds.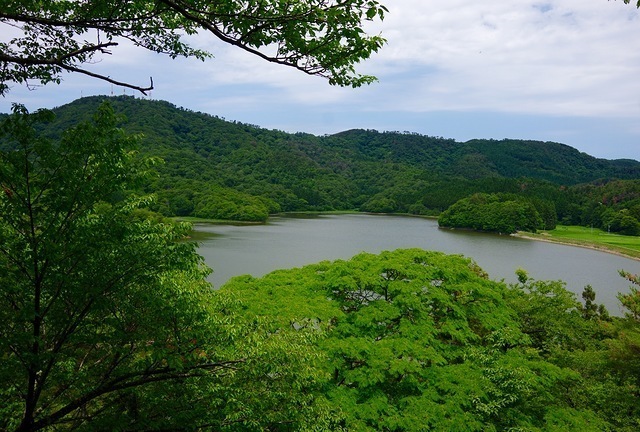 To walk around the main lake, it takes a little over an hour as you walk along paved road and gravel tracks. Do note that almost all signs are in English apart from one detailed signed which talks about the lake become a part of the Ramsar treaty. To stop yourself from getting lost, I recommend taking a photo of the main map and then looking at the wooden signs if you get lost. I found the Kanji for the main shrine invaluable in me only getting lost for 30 minutes instead of being found a couple of days later.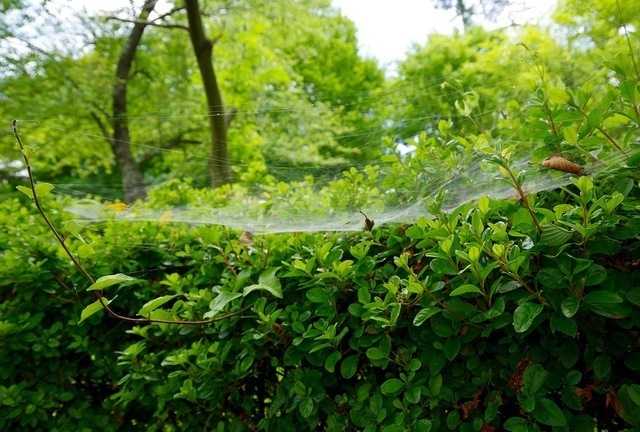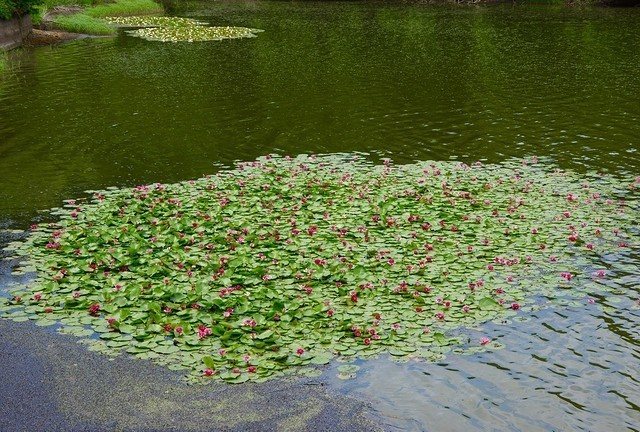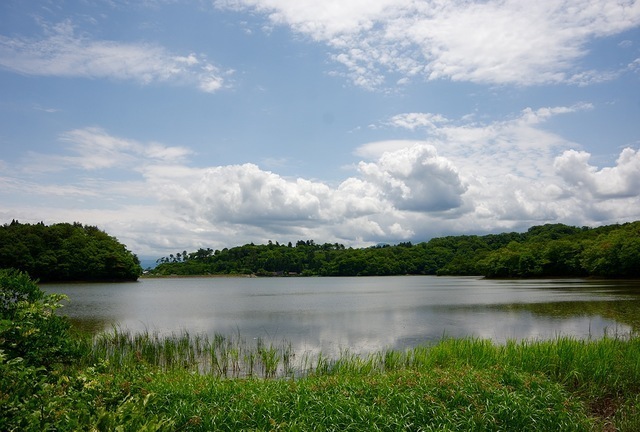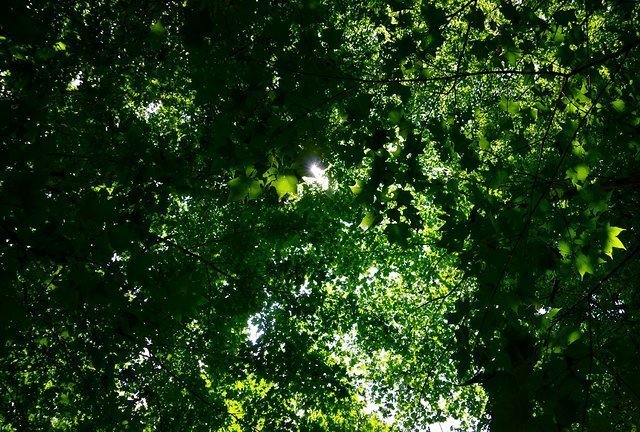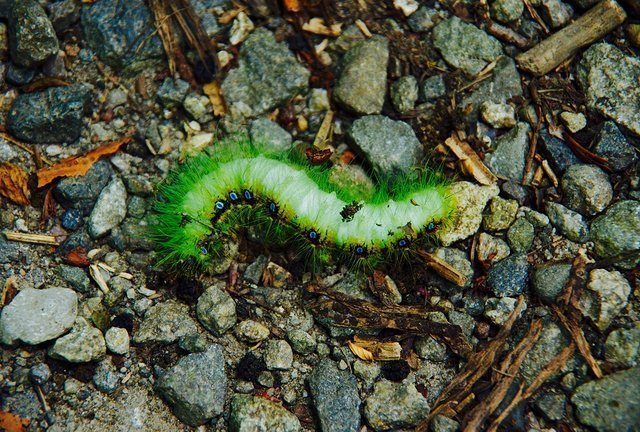 In Australia most insects either burn, sting or kill you along being being notoriously ugly. However, in Japan many are quite cute. I'm now starting to understand why bug catching seems to be such a big thing in Japan with some little kids. It should also be noted that this area would be at it's best in koyo or Autumn season due to the large number of maple trees.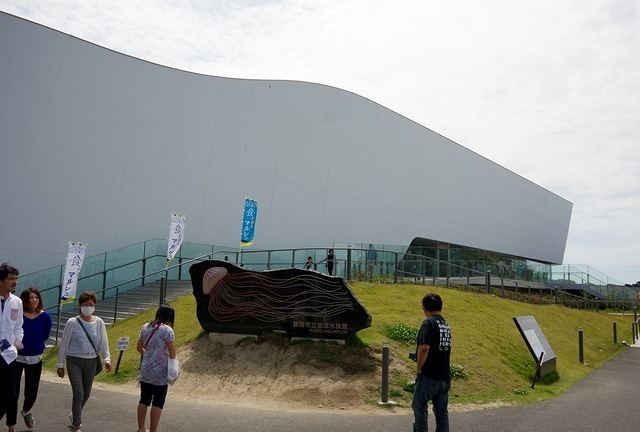 A 10-15 minute drive from Tosawa Park is Kamo Aquarium, which is known as the "Jellyfish Aquarium" in Japan and also holds the guinness world record for the most number of Jellyfish on display at an aquarium. It costs 1000 Yen to enter and has a fantastic array of jellyfish and other critters found in that common polar solvent that comes from the sky.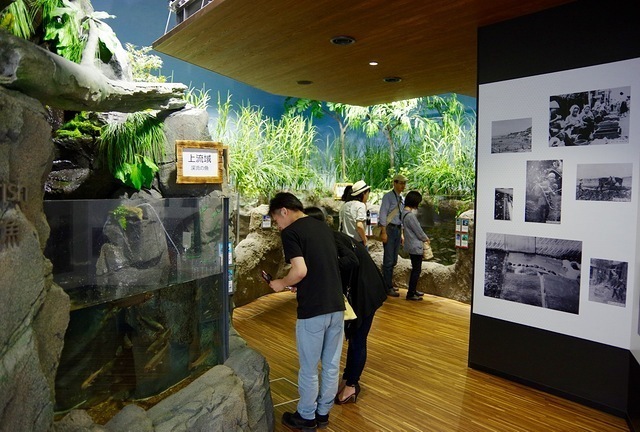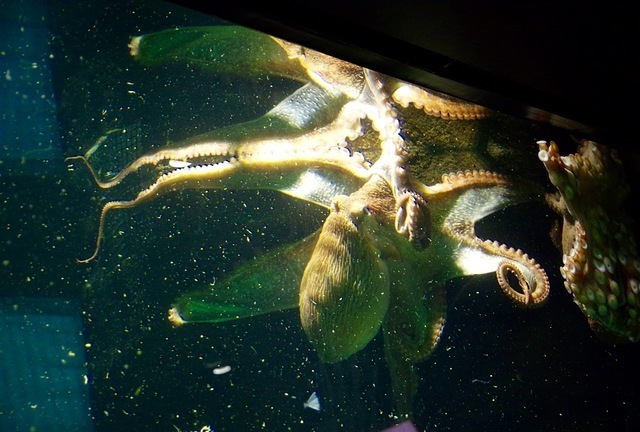 One thing which normally upsets me in Japan is the small size of many enclosures in Japanese zoos. However, the Kamo Aquarium was totally rebuilt in 2014 and I'm happy to say that the tanks and enclosures are quite good - albeit still a little small by western standards.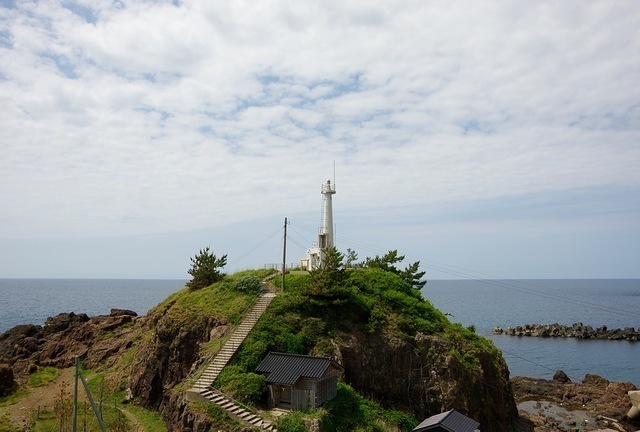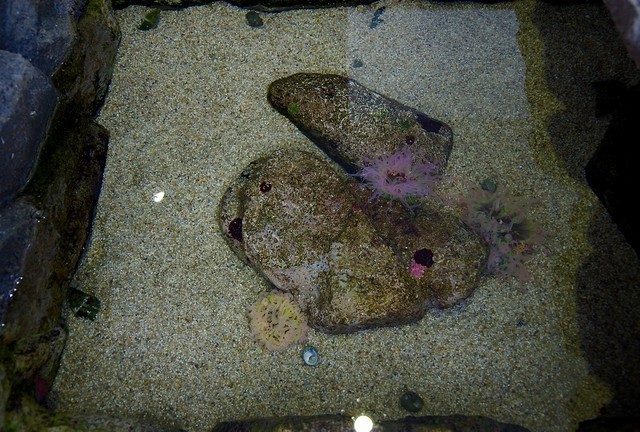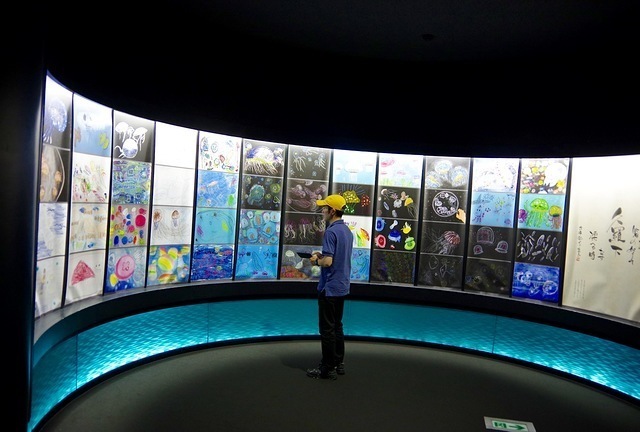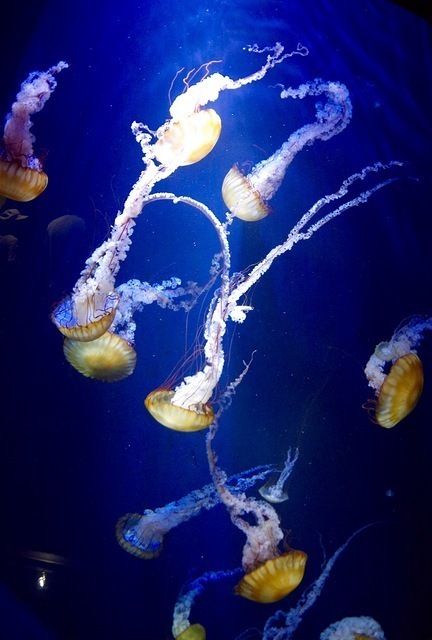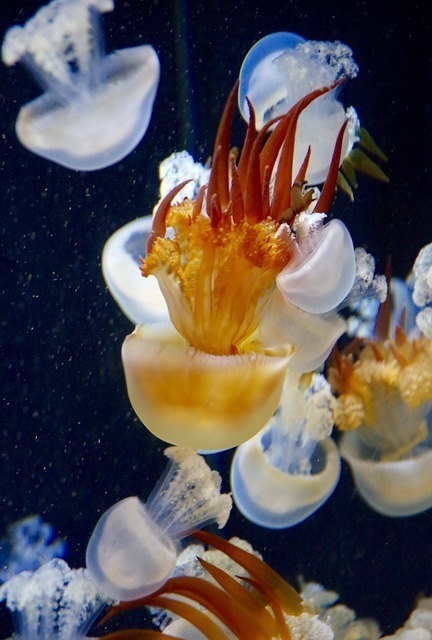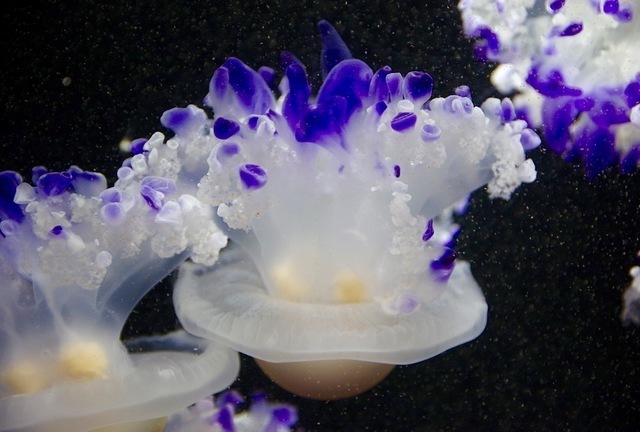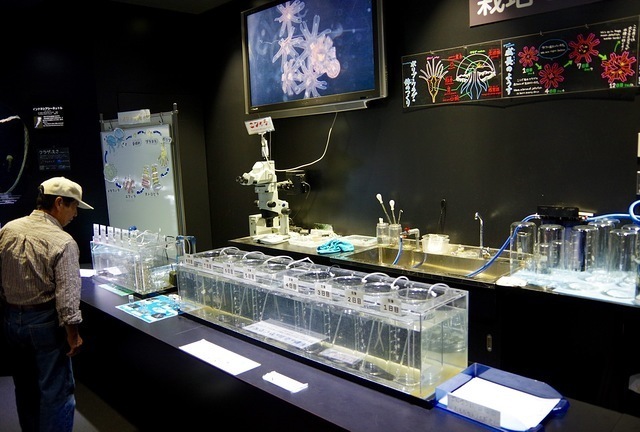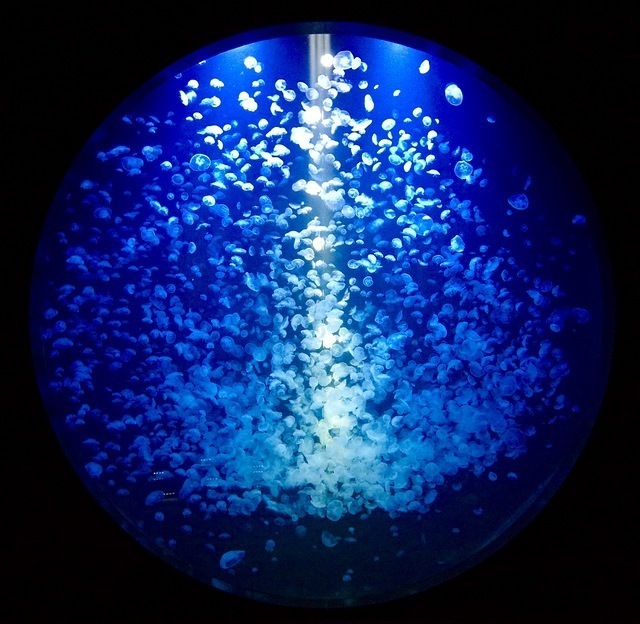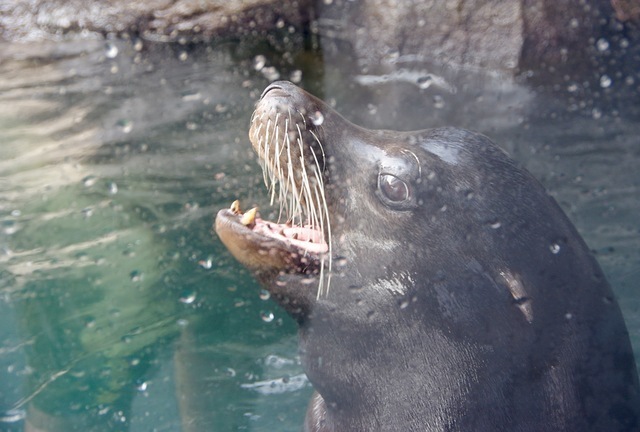 Kamo Aquarium also has the normal attractions such as a sea lion show but it's main oddity is serving up jellyfish soft serve ice cream. For those wondering how they do this - they just put some cut up jellyfish on the outside of the soft serve. Ironically - it doesn't taste too bad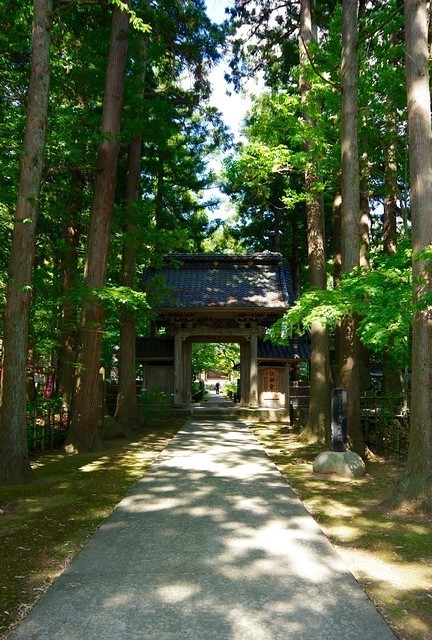 A 40 minute drive from Kamo Aquarium is Gyokusen-ji temple. It's not that large but has a rather pretty garden which costs 400 yen to enter.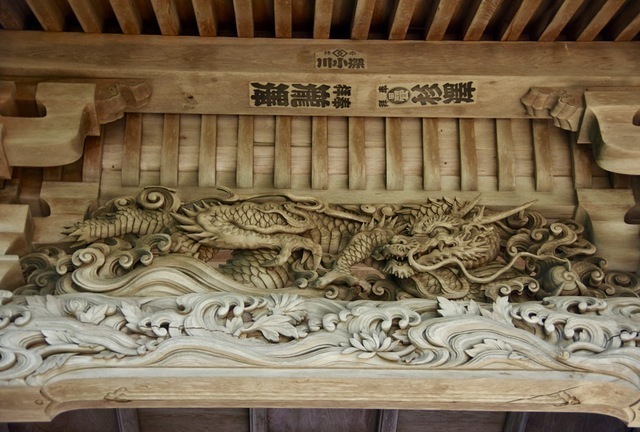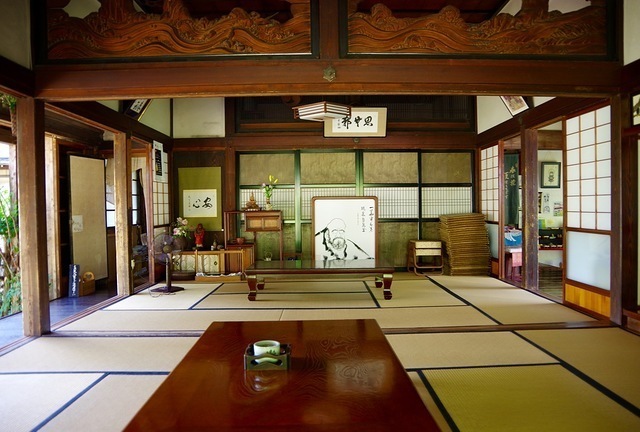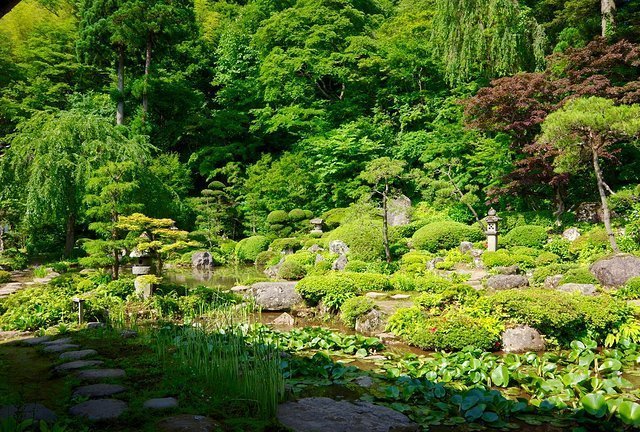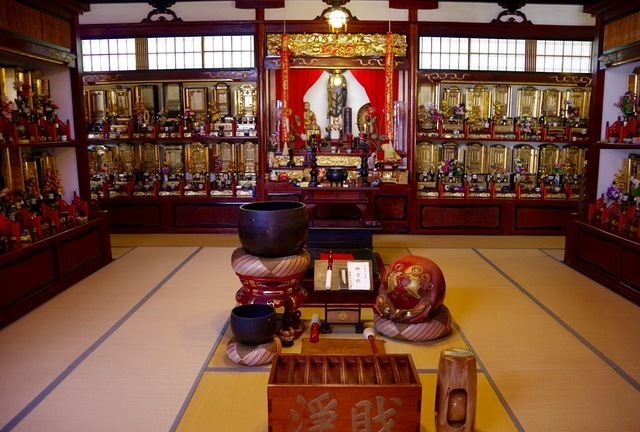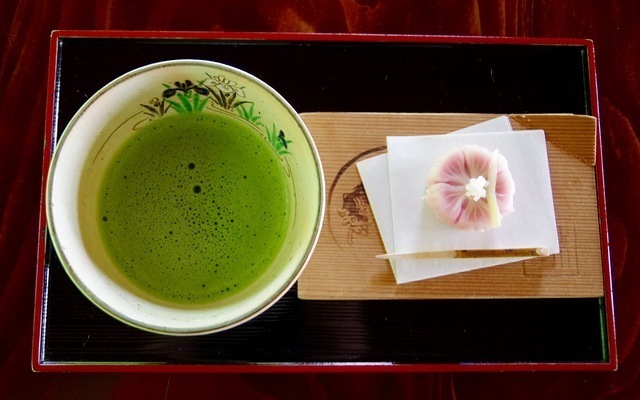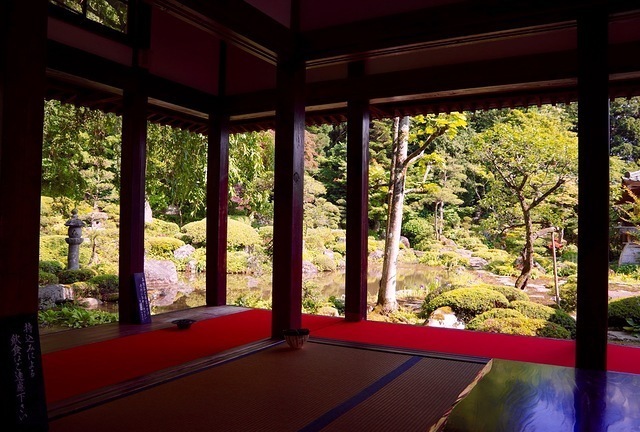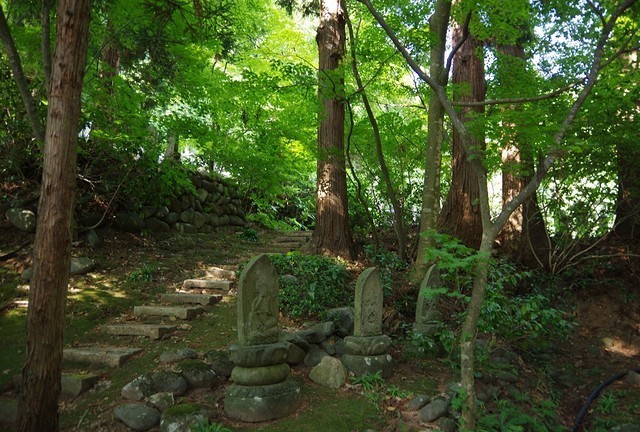 One thing that surprised me was you are able to walk around the garden itself. This is quite a rarity as many temple gardens such as this one are "look but don't walk". I have quite a few more photos which are nice from around the garden, but I don't think people want to see the same garden from 10 different angles.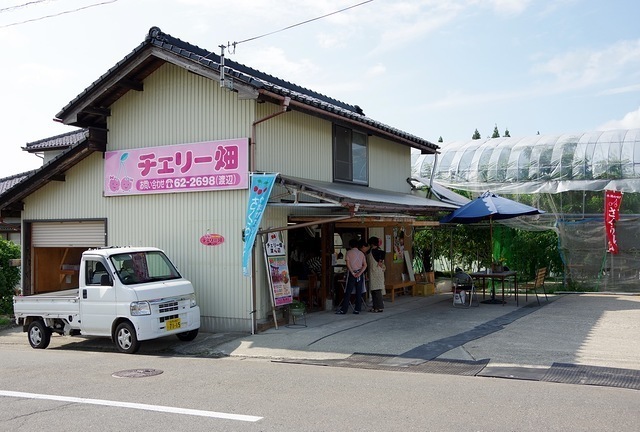 A 5 minute drive from Gyukusen-ji temple was a Cherry farm. I don't know the exact address, but I can confirm that they tasted absolutely fantastic. Do note that the cherries were quite expensive but they do give you quite a few for free which look good but are not absolutely perfect.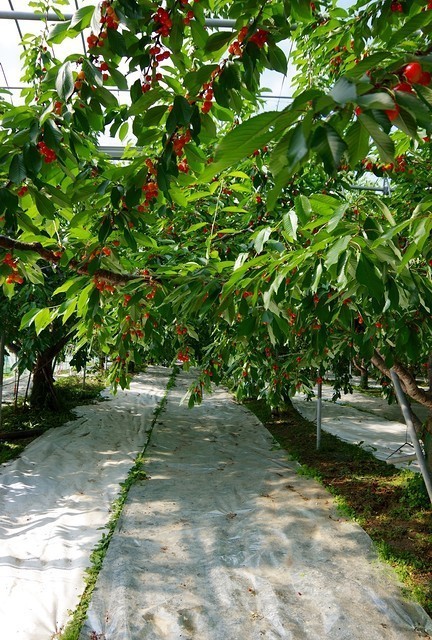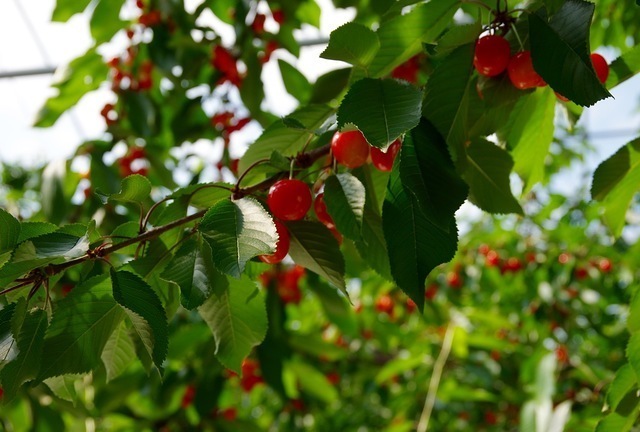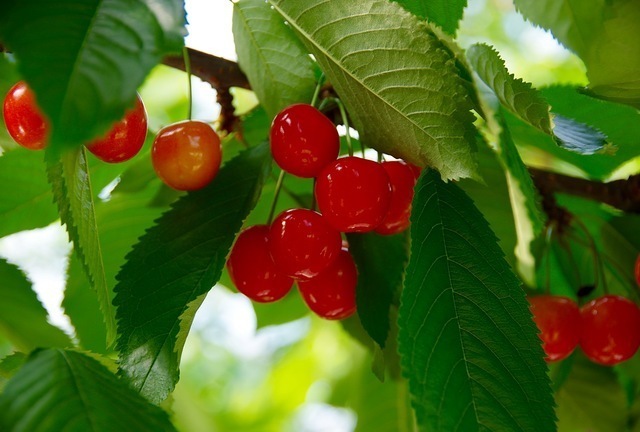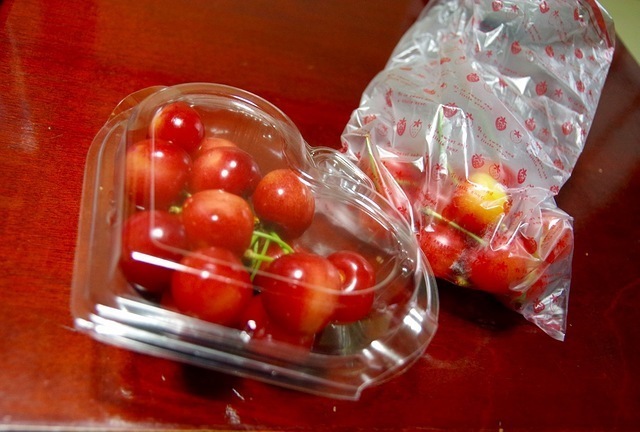 For me, today is more about what my trip in Japan is about. Getting off the beaten track and enjoying what Japan has to offer. If I was to choose a favourite activity for today, it would be between the aquarium and drinking the green tea looking at a beautiful garden.

Tomorrow, I will be visiting Haguro-san, then Churenji & Dainichibo temples followed by Yudono-san. At present, the road to Gas-san is closed until June 25th which means I can't walk around the alpine grassland. Oh well....

Further information:

Kamo Aquarium (Japanese): http://kamo-kurage.jp

Zenpo-ji Temple (Japanese): http://www.zenpoji.jp

Gyukusen-ji Temple (Japanese): http://www.gyokusenji.or.jp

Zenpo-ji & Sanyo Park (Oyama Park) (English): http://www.dewakoku.or.jp/renmei/map05.html