Note: The opinions and views expressed in this user report are those of the individual author and do not necessarily reflect the opinions and views of japan-guide.com.
June 23, 2015 - Kusatsu Onsen - Gunma
Kusatsu onsen in Gunma Prefecture is widely known as one of the best places in the Kanto region for high quality hot springs. The town can be reached in a little over 2.5 hours directly from Ueno station but most people catch a train to Takasaki and the catch a local train to Naganoharakusatsuguchi station followed by a 25 minute bus ride to the town centre.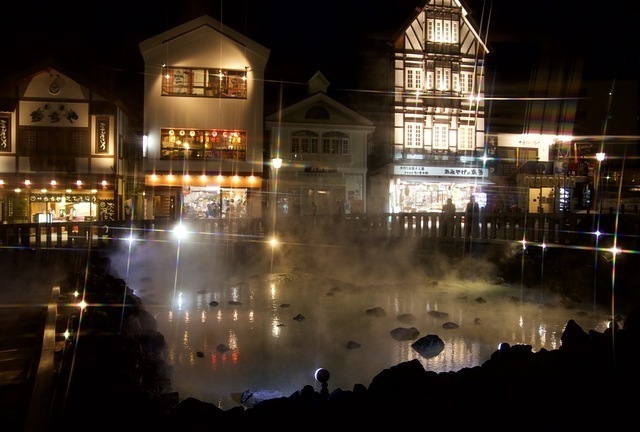 Above is a picture of one of Kusatsu's most famous attractions, the Yubatake or hot spring cooling pond. The water comes out of the ground at a scorching 95 C and the cooling pond allows the water to be more palatable to the many people who visit this town.
To reach Kusatsu Onsen, I had quite a day of travelling ahead of me. First I drove 25 minutes to Tsuruoka from Haguro-san. Then I caught the Inaho train to Niigata, followed by the Max Toki to Takasaki. After this, I caught the Kusatsu train from Takasaki to Naganoharakusastuguchi and then finally the JR bus to Kusatsu Onsen. As you get guess, it was a lot of travel but a long soak in Kusatsu's excellent sulphuric hot springs made up for the long day of travel.
As I was staying two nights at Kusatsu Onsen, I decided to visit most of the sites after getting a good night sleep. I visited the following in corresponding order:

(1) Yubatake
(2) Sainokawara Park & Sainokawara Rotenburg
(3) Okatinoyu Onsen
(4) Yumomi Performance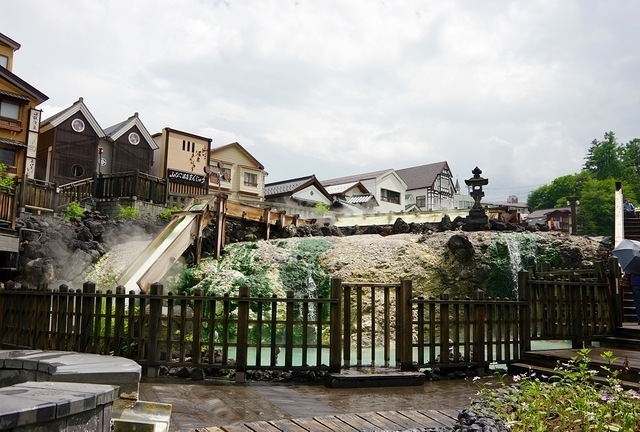 As mentioned previously, Yubatake is the main symbol of Kusatsu Onsen. It is also ironically the most productive source of hot spring water from one place in the whole of Japan - some 5000 litres a minute! Note that there is also a free foot bath along with plenty of places to eat and buy omiyage (souvenirs)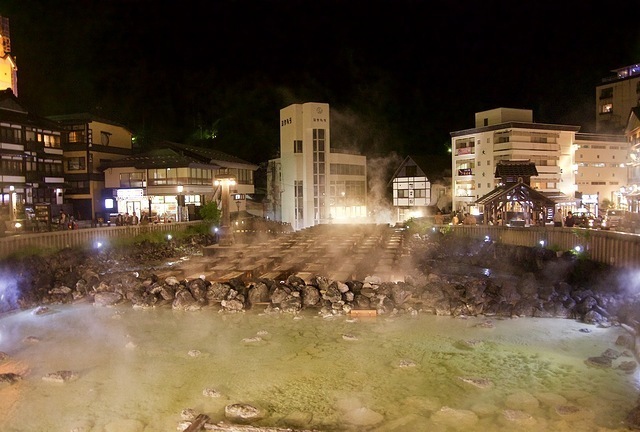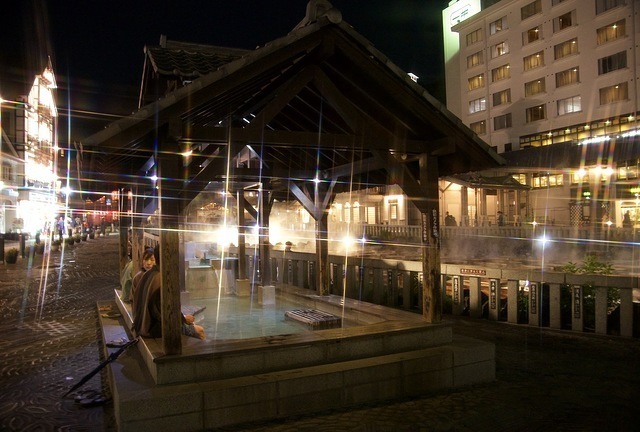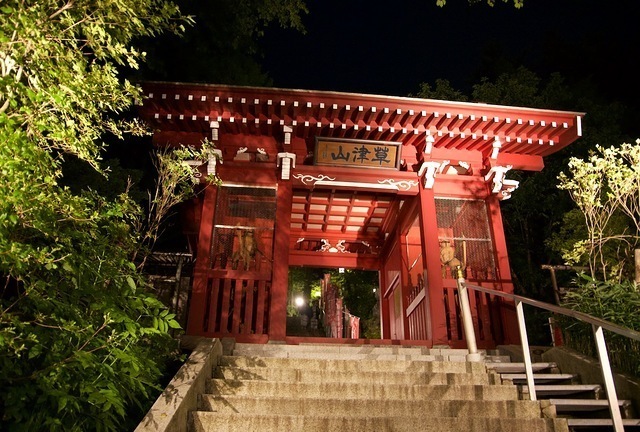 Directly opposite the Yubatake is a small temple. The temple itself is nothing special - but climbing those 100 or so steps allows you to get a good view of the town.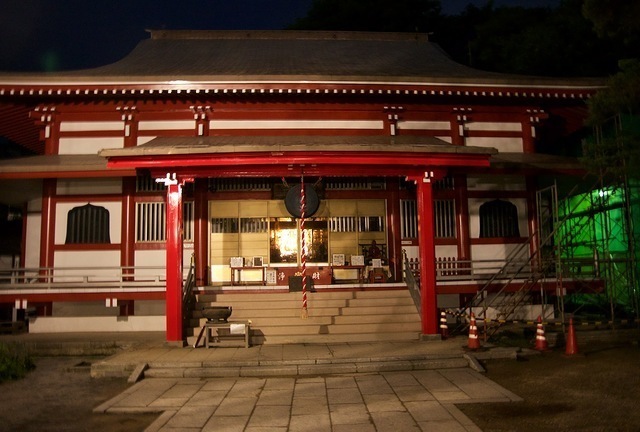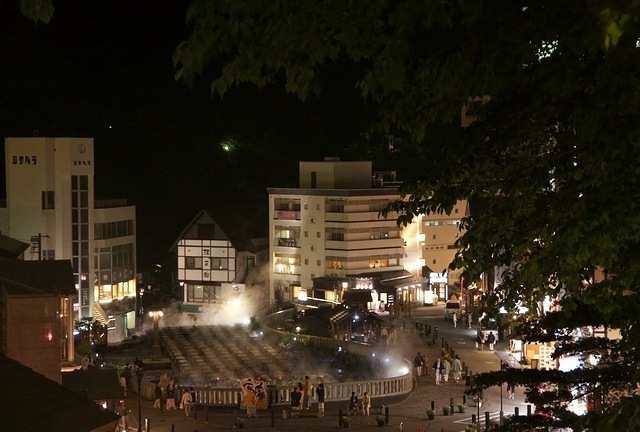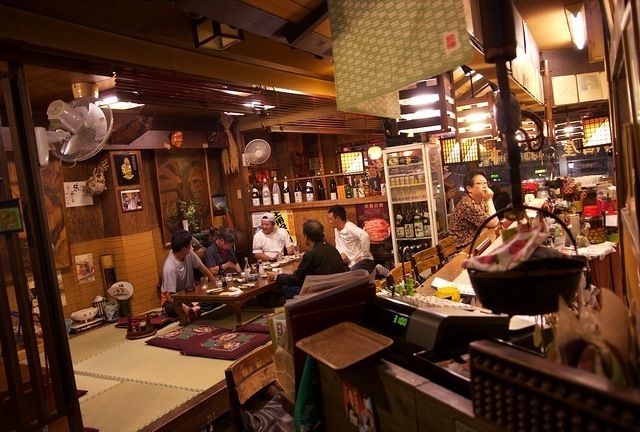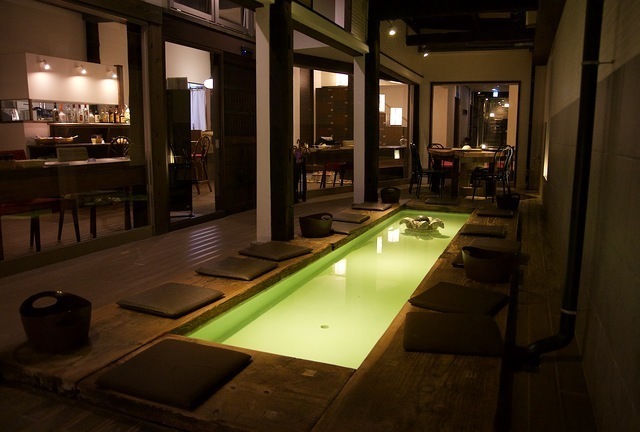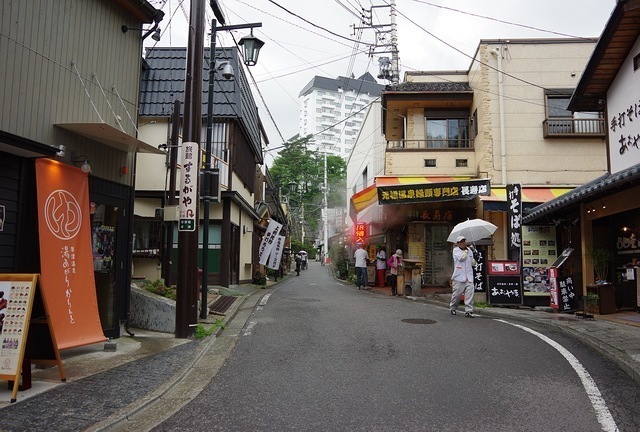 Around a 10 minute walk from the centre of town is Sainokawara Park which is going through major restorations. As a result, the location is looking no-way near it's best.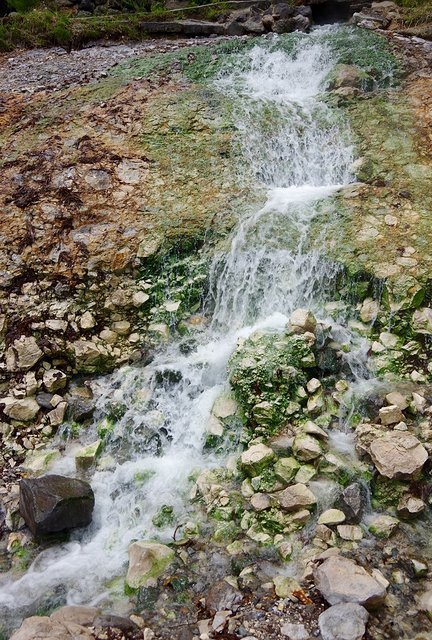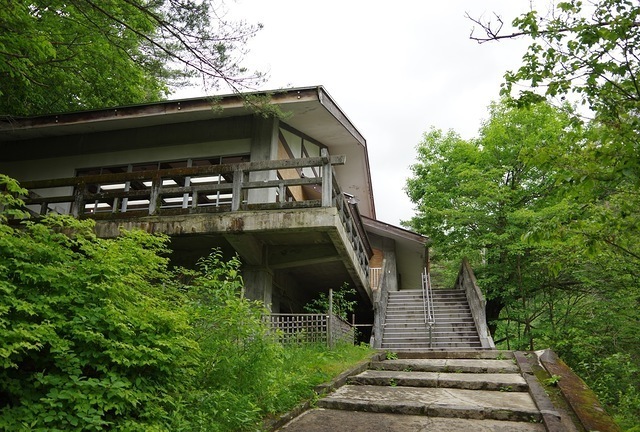 Around a 5 minute walk into Sainokawara Park is the Kusatsu Visitors centre. Apart from some stuffed animals, a diorama and some explanations in Japanese, it's only worth entering for the toilets on the first floor. Free entry.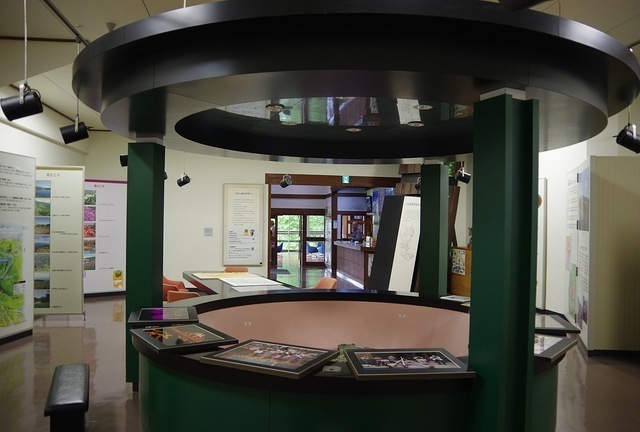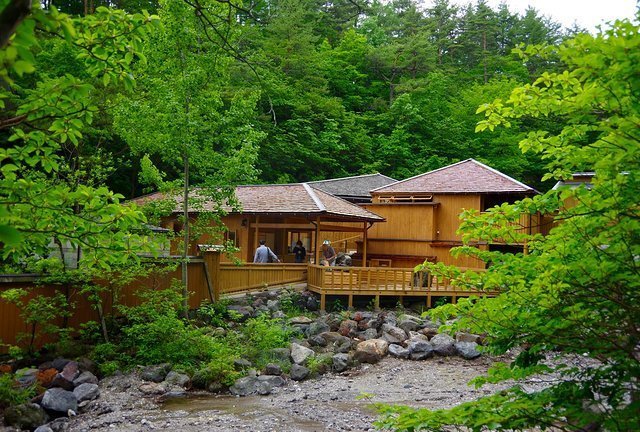 Around a 10 minute walk into Sainokawara Park is the aptly named Sainokawara Rotenburo. It costs 600 Yen to enter and you need to bring a towel with you. As I forgot my towel, I was able to buy one of the small onsen towels for 320 yen.

This rotenburo is gender segregated but note that part of the mens section can be viewed from the walkway. As the female rotenburo is on the other side - they are away from prying eyes. I'm also happy I walked past first as I knew which area not to sit in so the passers by did not see a gaijin show. Also - if you like your onsen water hot just keep moving further away from the change rooms.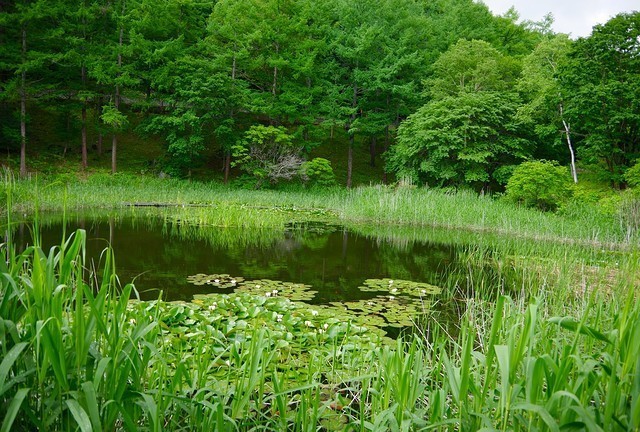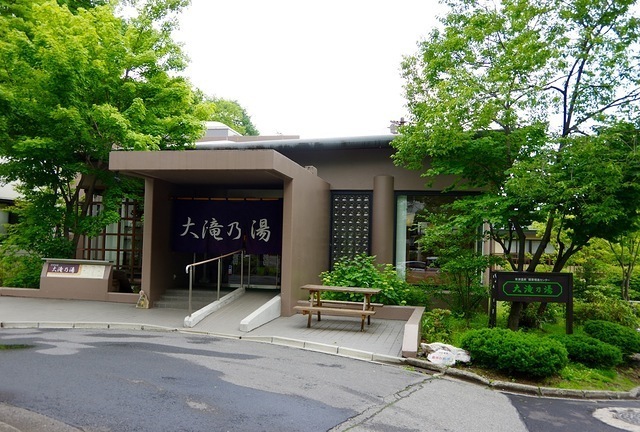 A 10 minute walk from the Yubatake in the opposite direction is the Okatinoyu Onsen. It costs 900 yen to enter and towel rental is 200 yen. This onsen is most famous for the Awaseyu onsen - a group of 5 different baths with temperatures differing between 39-46 C. You are meant to sit in each bath for 3 minutes and it's meant to have many medicinal affects. Note that this is again gender segregated and also have inside and outside onsens along with a restaurant to have lunch or dinner.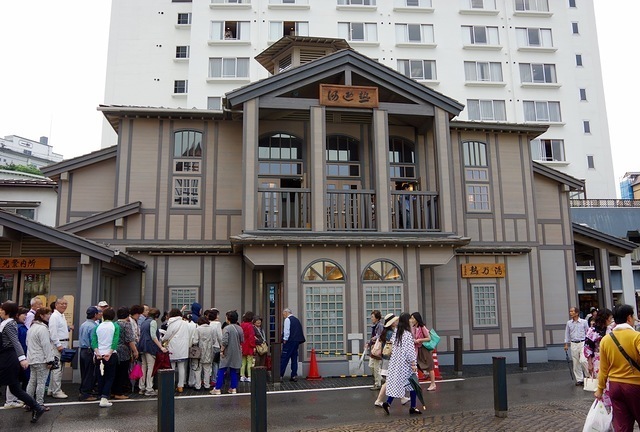 The Yumomi performance is directly opposite the Yubatake and has 5-6 performances a day which lasts for around 25 minutes. It costs 600 yen to enter. 8 older women normally sing and stir the water so it cools. Also note that there is an audience participation section where you get a certificate stating that you can paddle water in front of the crowd. There is also some basic Japanese dancing that occurs as well.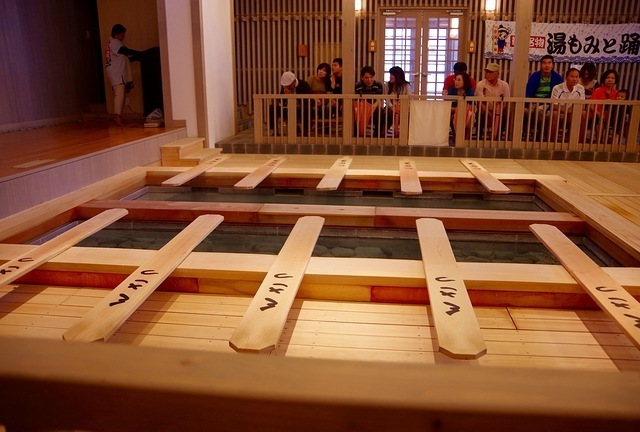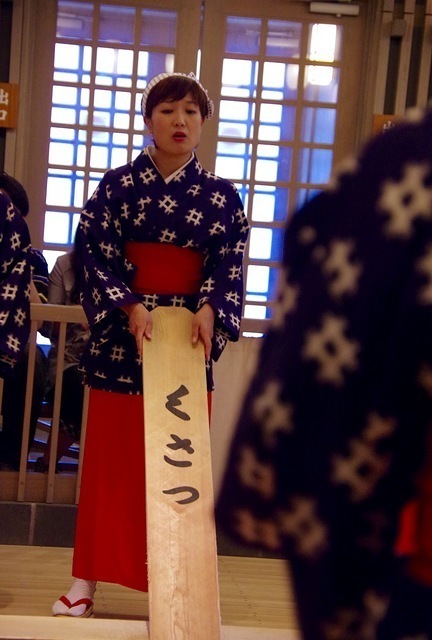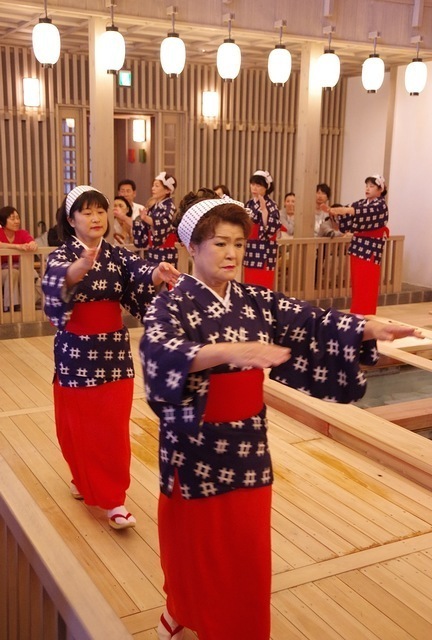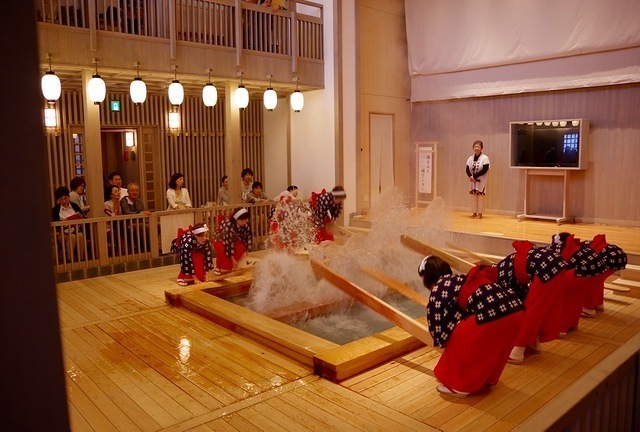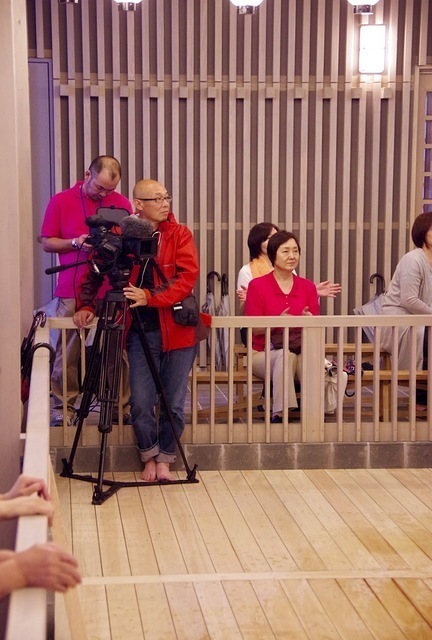 Even though this post may not look as interesting as previous posts - this was my most enjoyable day in Japan for this trip. There is honestly nothing as relaxing as sitting in high quality onsen water and simply de-stress. One oddity that I have noticed from time to time in Onsens is how some old men can be really chatty in onsens.

With my very limited Japanese and his non-existant English, I found out that he was here with his wife for his birthday present and that he is retired. His favourite onsen water is Kusatsu and I told him that mine was Noboribetsu. At that stage - he had stars in his eyes and he said he hoped he wanted to visit Hokkaido for the onsens at Noboribetsu and Toyo-ko.

For those who are onsen newbies, not all onsen waters are made equal. You will often read the amazing health benefits certain water have. I was a strong skeptic until I visited Noboribetsu in Hokkaido and then became a convert. For Kusatsu - the high acidity of the water leaves your skin extremely smooth.

When I leave Kusatsu onsen tomorrow, I'll be heading to Manza onsen which only has two attractions. That is - the most acidic onsen water in Japan and some nature walks. Thankfully for me, this will allow me to continue to destress after a busy year at work.

Further Information:

Kusatsu Onsen Information Centre (English): http://kusatsuonsen-international.jp/en/

Bus & Train Info to Kusatsu Onsen (English): http://kusatsuonsen-international.jp/common/pdf/upload/1404_jr_bus_go.pdf

Bus & Train Info from Kusatsu Onsen (English): http://kusatsuonsen-international.jp/common/pdf/upload/1404_jr_bus_back.pdf

Things to Do (Gunma Tourist Website - English): https://www.visitgunma.jp/cms/guidebook_pdf_dir/guidebook_95.pdf?1374727871