Iiyama City & Madarao Kogen - Nagano
Note: The opinions and views expressed in this user report are those of the individual author and do not necessarily reflect the opinions and views of japan-guide.com.
June 27, 2015 - Iiyama City & Madarao Kogen - Nagano
For my last post, I showed you some of the more rural sites of Iiyama. However, I decided to spend most of today in Iiyama town along with visiting Madarao Kogen which is roughly 13 KM's from central Iiyama.

As I mentioned in my last post, Iiyama now is on the Hokuriku Shinkansen and is a little less than 2 hours from Tokyo. The town is reasonably well set up for English speaking tourists with a good number of English signs and maps. The Tourist Information Centre which recently opened at the new Iiyama Station is quite fancy and even has a cafe on the second floor. Like most TIC's, they have a reasonably amount of English literature and even had someone who spoke some English on duty when I called in. Car hire is a 2 minute walk from the station.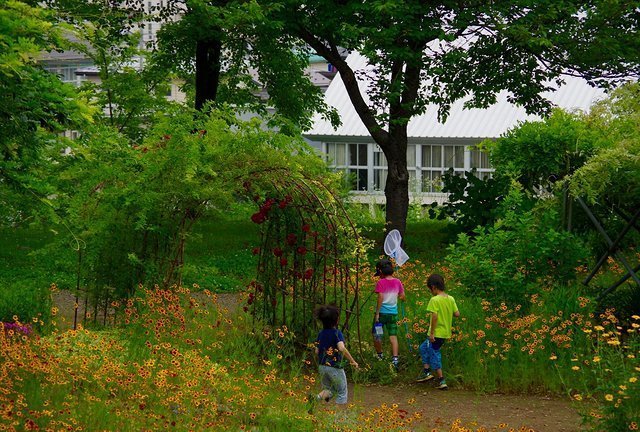 For today, I visited the following locations in the corresponding order

(1) Takahashi Museum
(2) Northern section of Temple Walk
(3) Iiyama Castle Ruins
(4) South section of Temple Walk
(5) Iiyama Art & Furusato Museum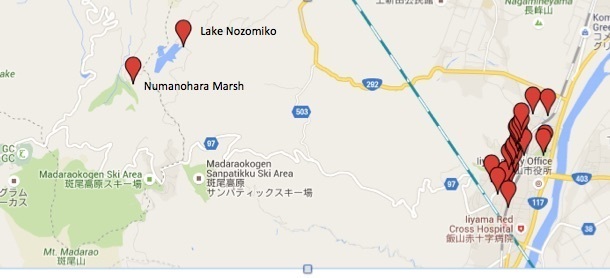 Then later in the afternoon I visited

(6) Lake Nozomiko
(7) Numanohara Marsh

Note that it's around a 20-25 minute drive to the Madara Kogen Ski area and nature reserve.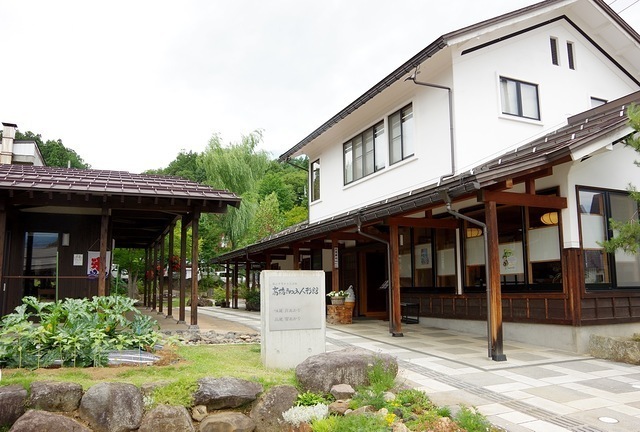 For my first stop, I visited the Takahashi Museum which is basically a museum of dolls which portrays Japanese life in the countryside. It costs 610 yen to enter and has 30 or so exhibits. An English pamphlet with some explanation is included. I normally don't like dolls but the faces of the dolls are really expressive and it's quite interesting.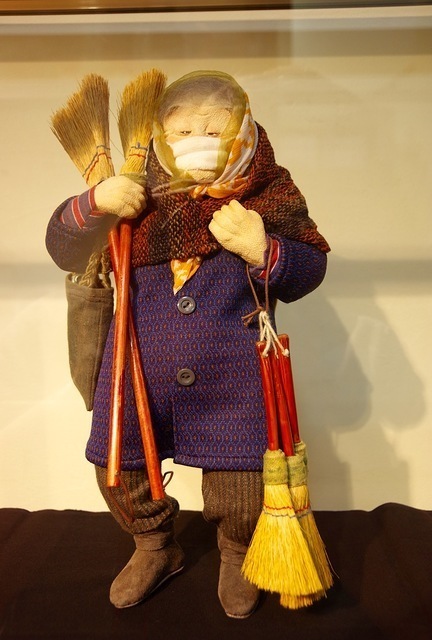 Like most of Japan, there are no photos for this museum. The above photo is from the Furusato Museum and a lot of the detail has been lost in this picture because of the glass.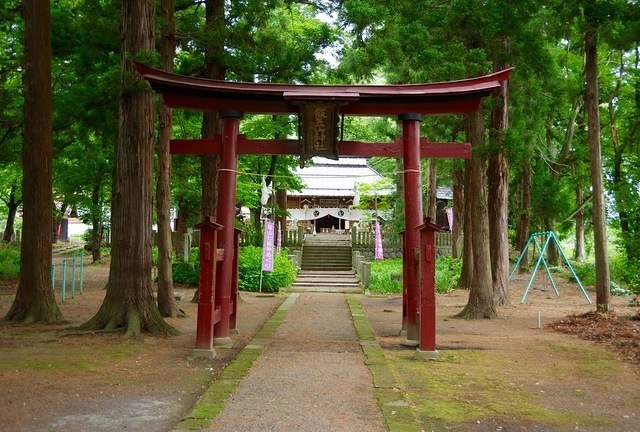 Around a 25 minute walk from the museum is the start of the Iiyama temple walk which starts at Iikasayama Shrine. This temple walk is very much reminiscent of the temple walk in Onomichi. The temples themselves are nothing special but you get a fantastic feel for small town life. Also note that the views of the surrounding mountains are often spectacular.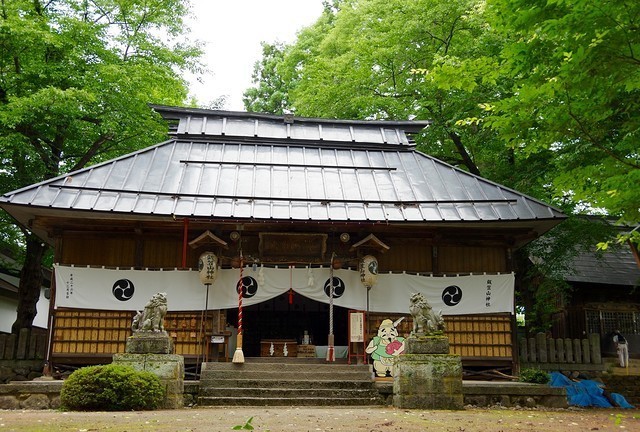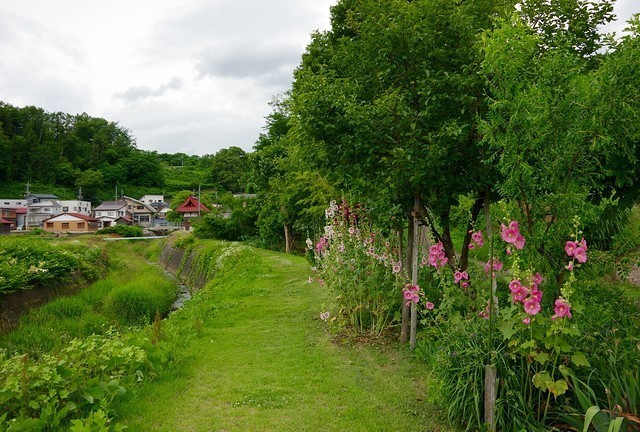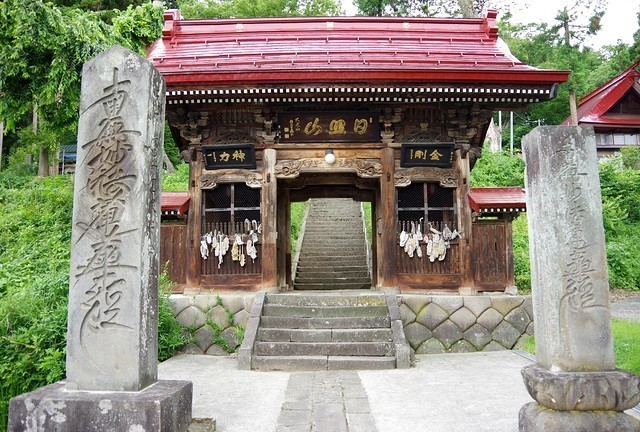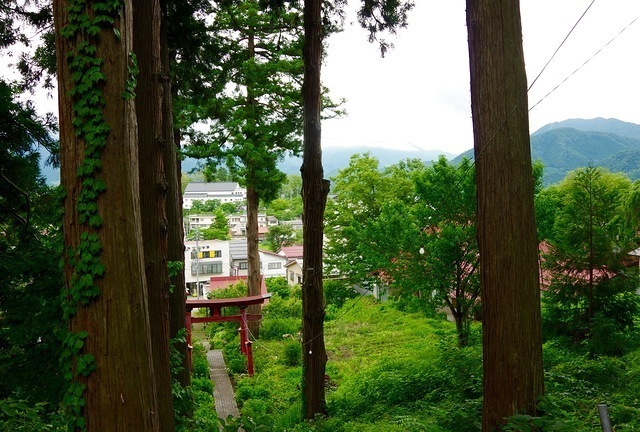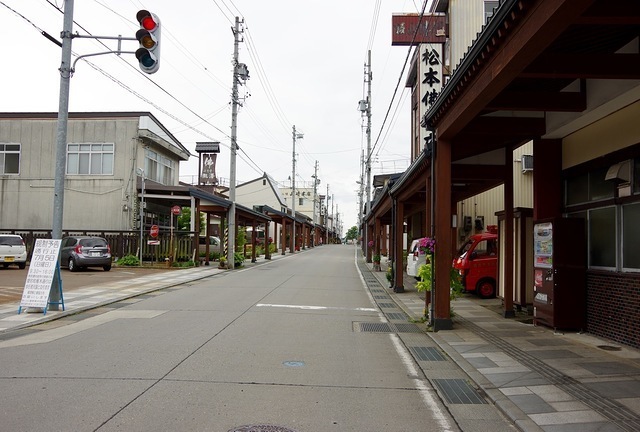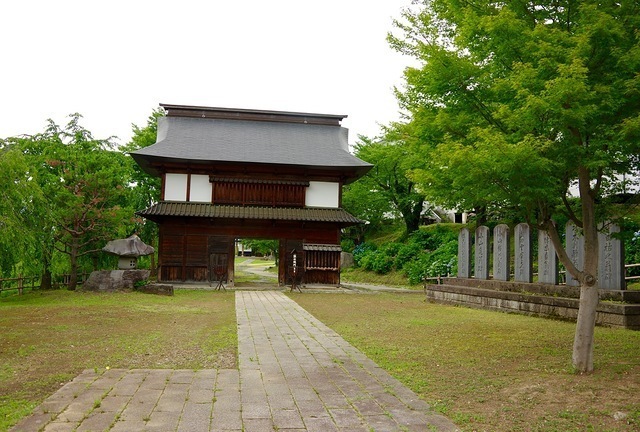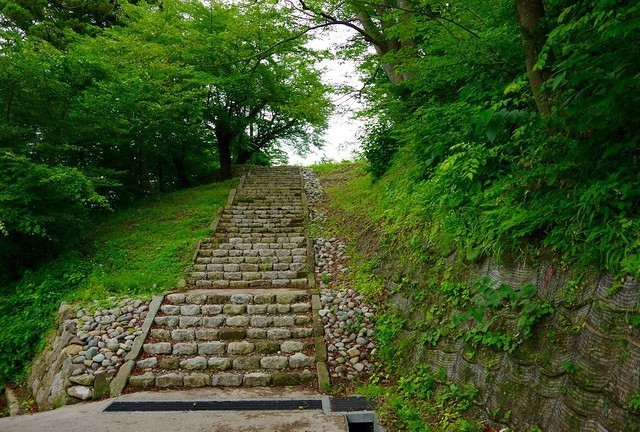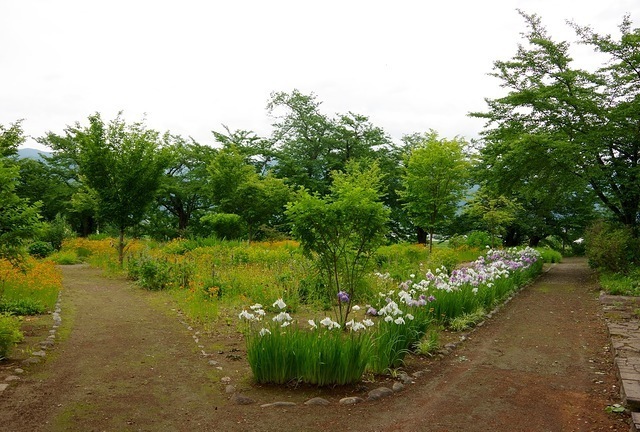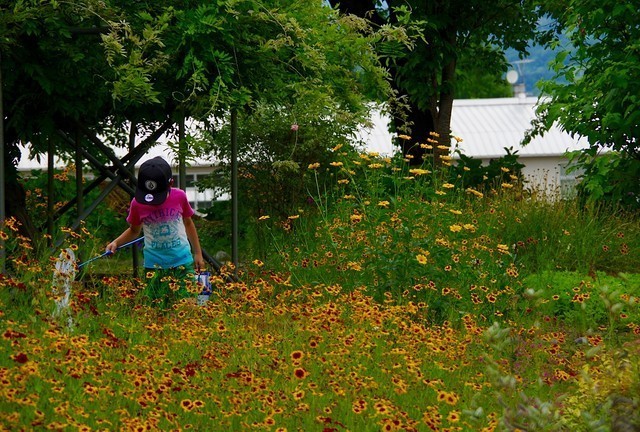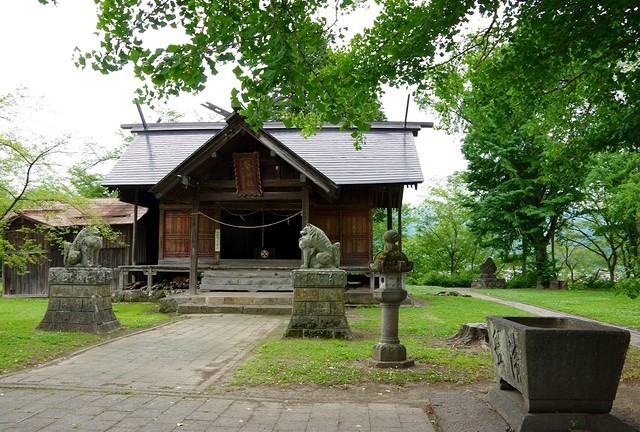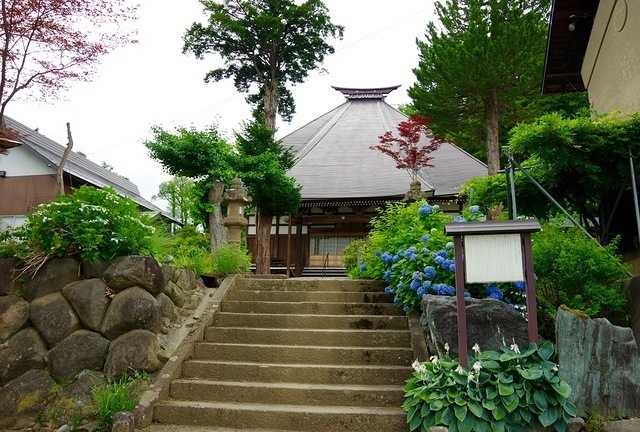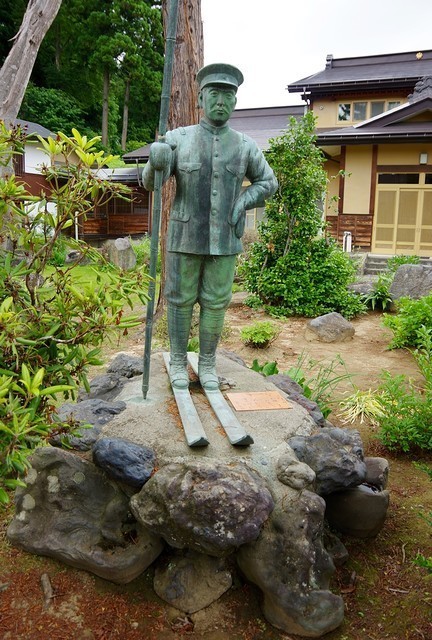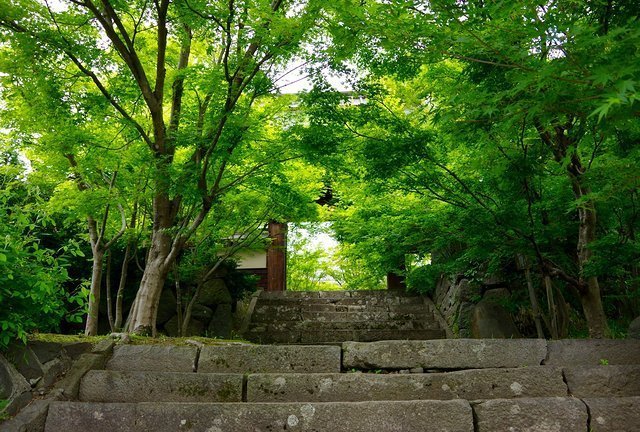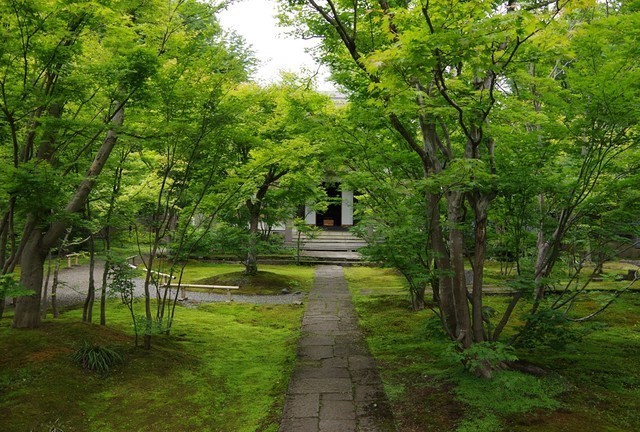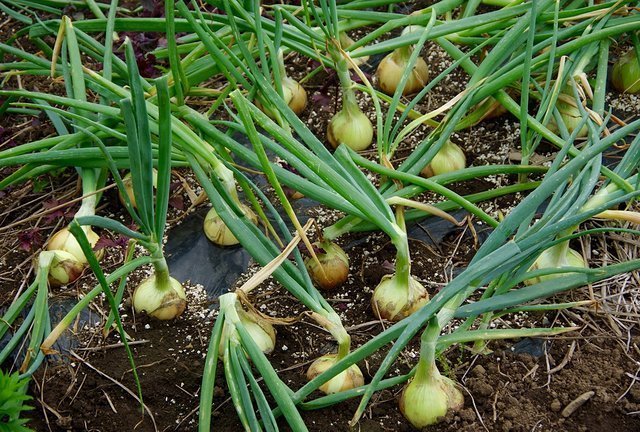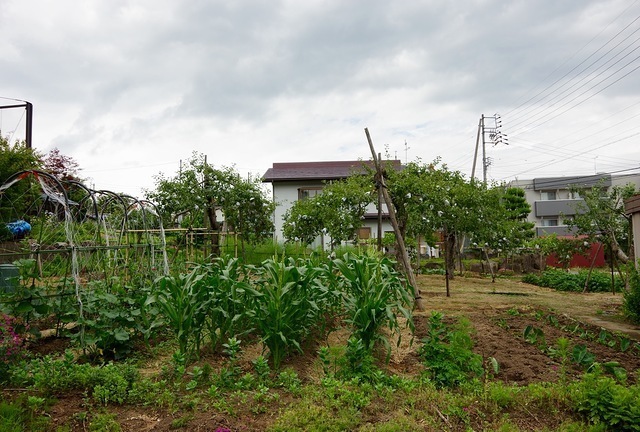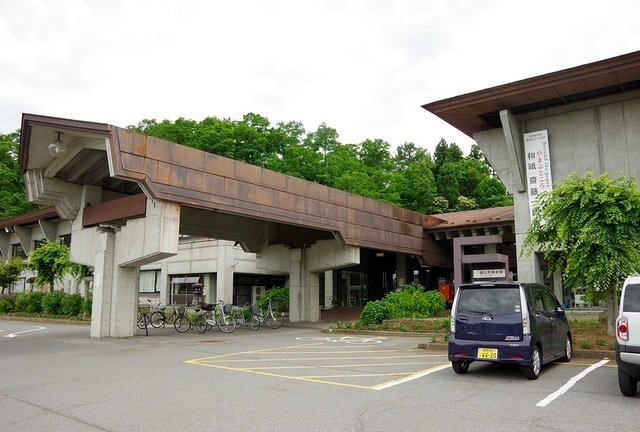 At the end of the temple walk is Iiyama Art & Traditional Industries Museum. At the moment, they have a large Washi Paper exhibition. Some of the exhibits were a bit meh - but some of them were so impressive that I looked to see if any examples were for sale in the gift shop. It costs 300 yen to enter.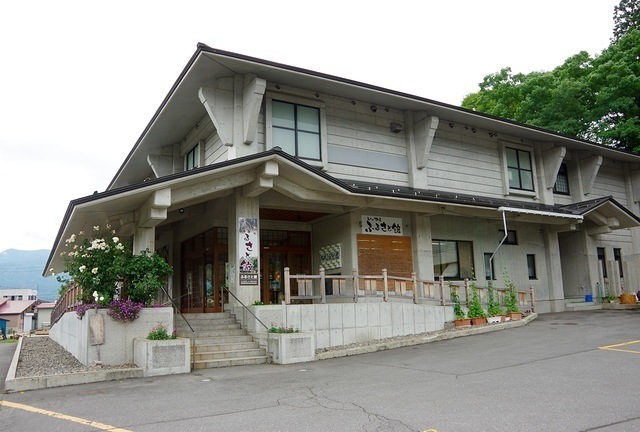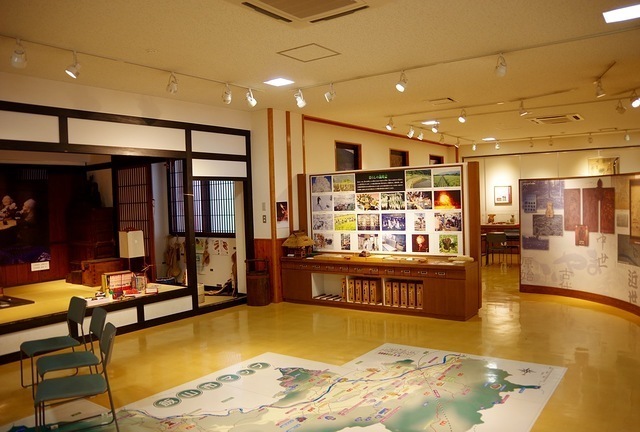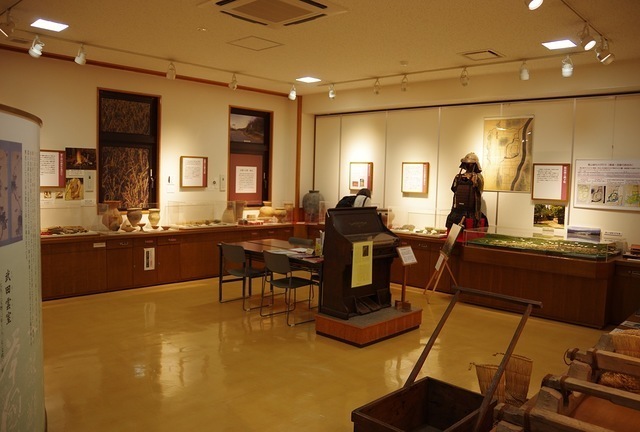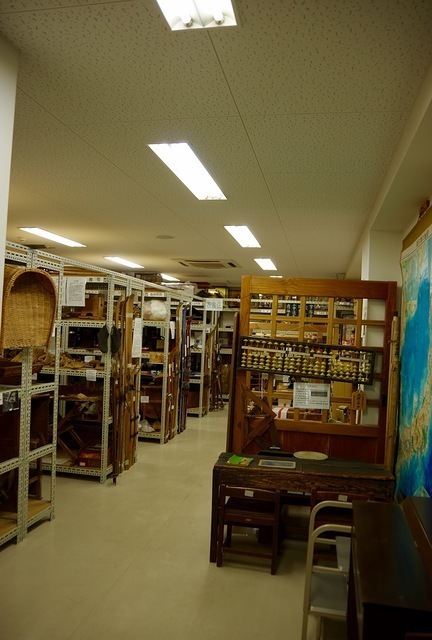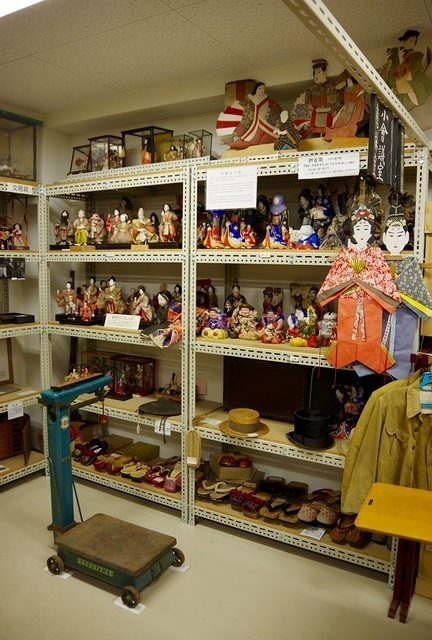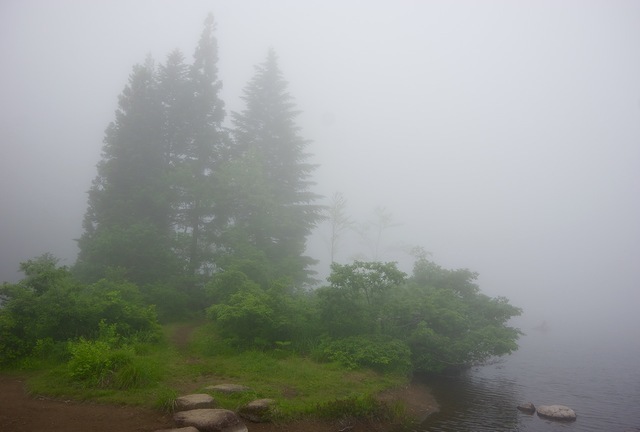 A windy 30 minute drive from central Iiyama is Lake Nozomiko. I don't know why, but fog and drizzle can add or detract a lot to photos depending on the situation. As such, I think I got off ok with some of my favourite photo's I've taken are a bit further down.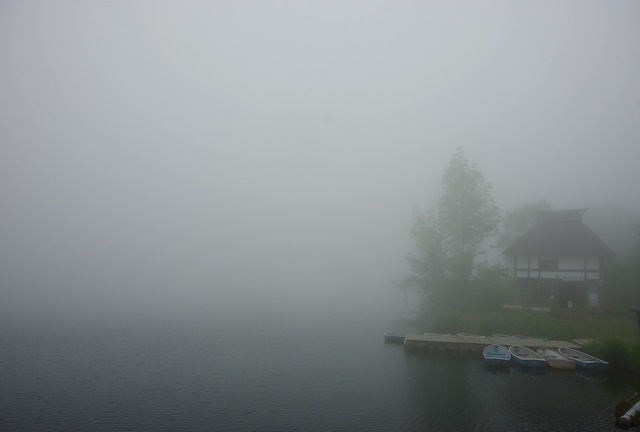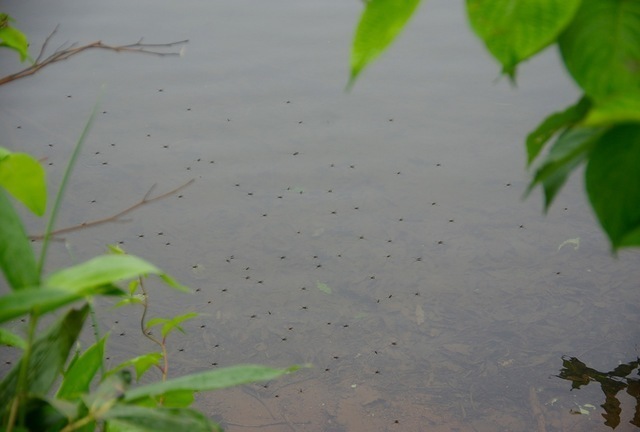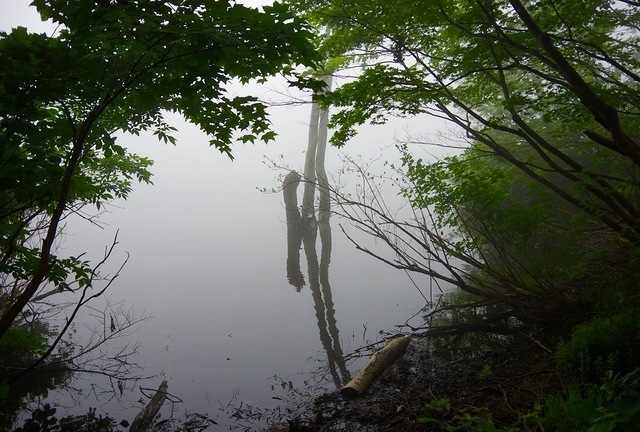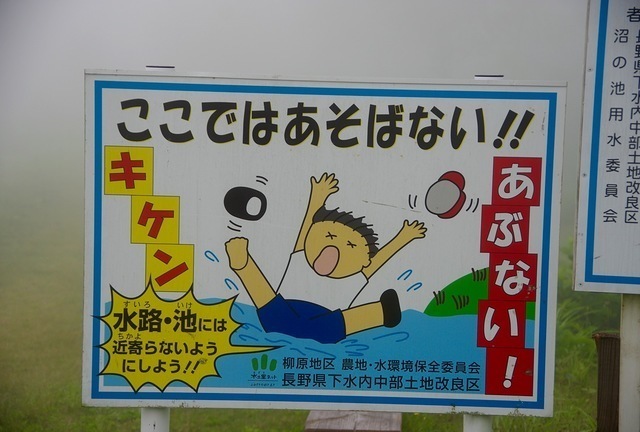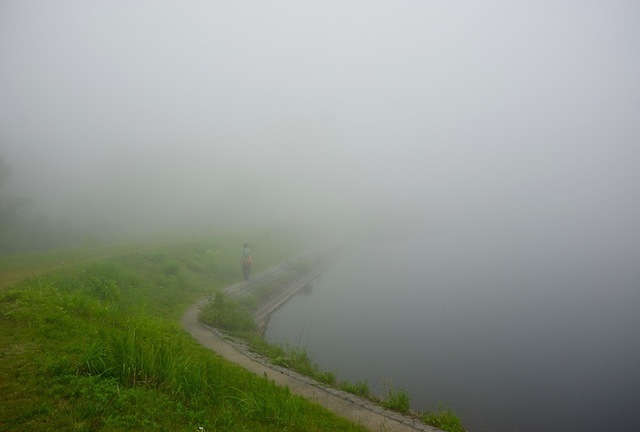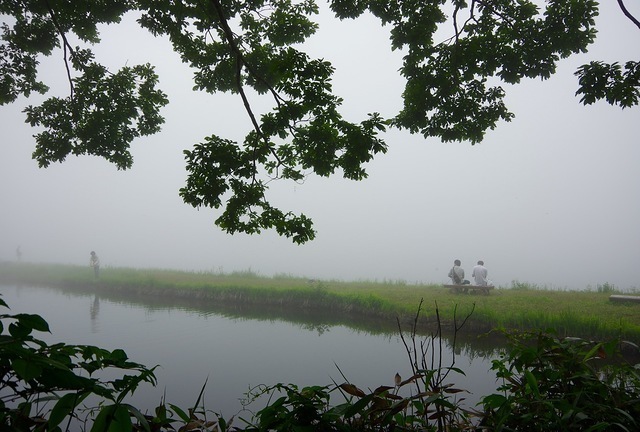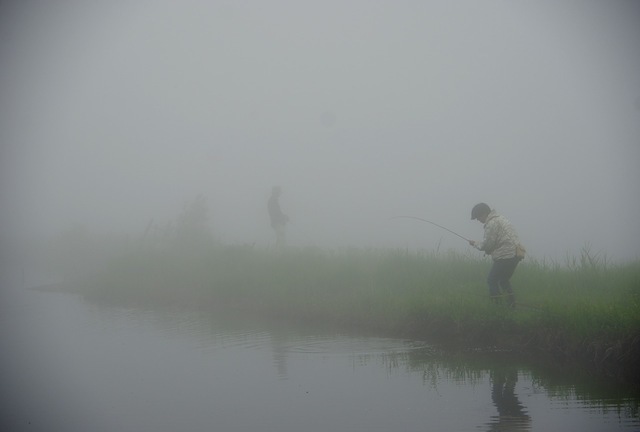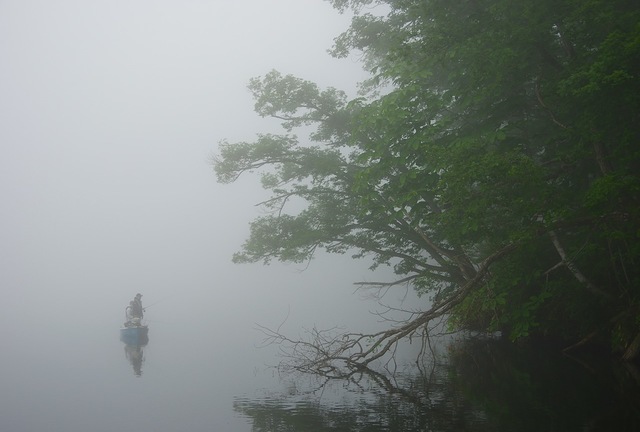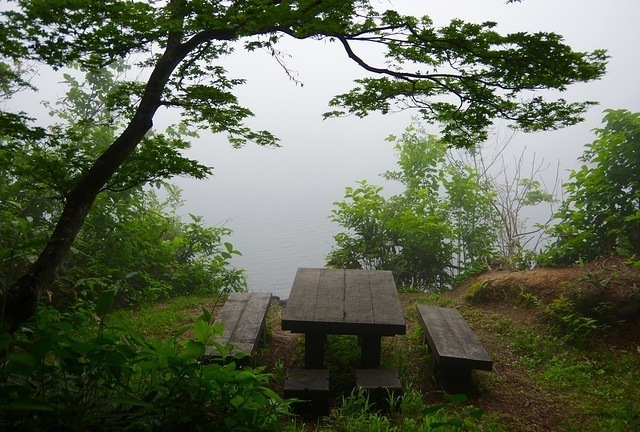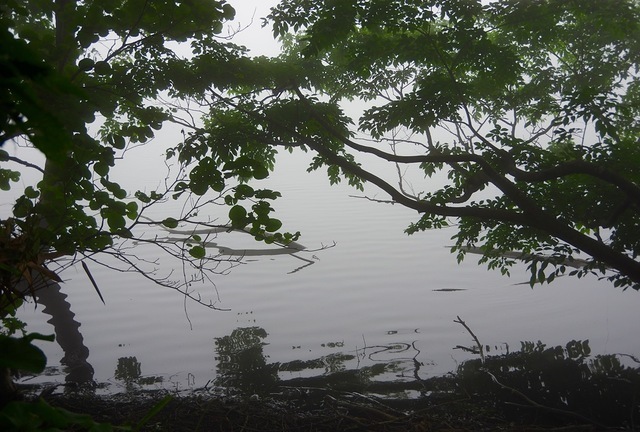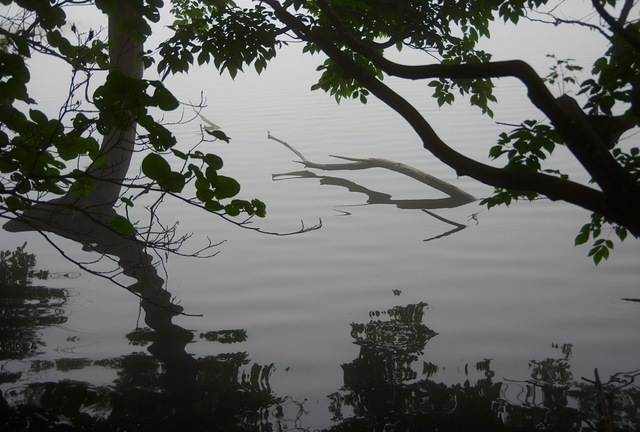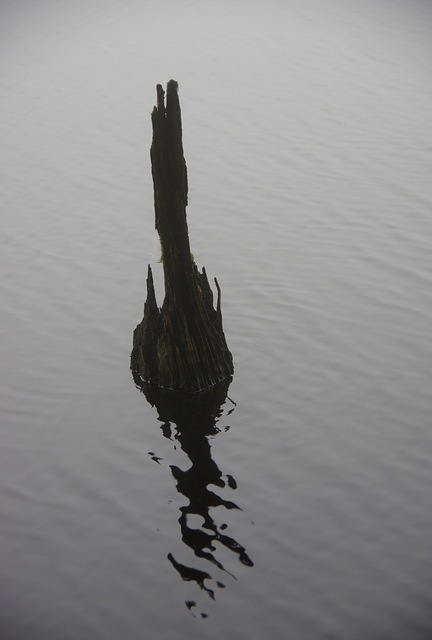 This is my favourite photo. Note that it's around 3KM's around the lake and there are only some small inclines. It takes around 1 hour to walk all the way around.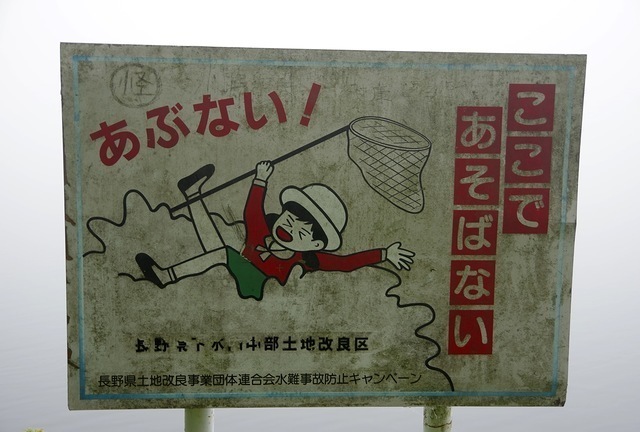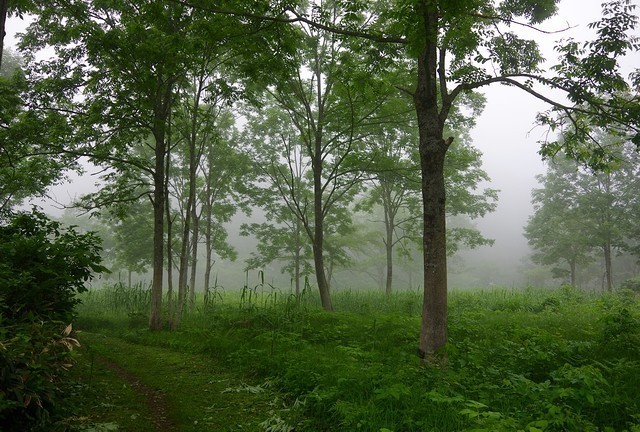 A 5 minute drive from the lake is Numanohara Marsh. There are 3 or 4 different walks here between 1.5 - 3 KM in length. I went on a walk that was around 2KM and it took around 30 minutes (even though it stated it should take 50 minutes!)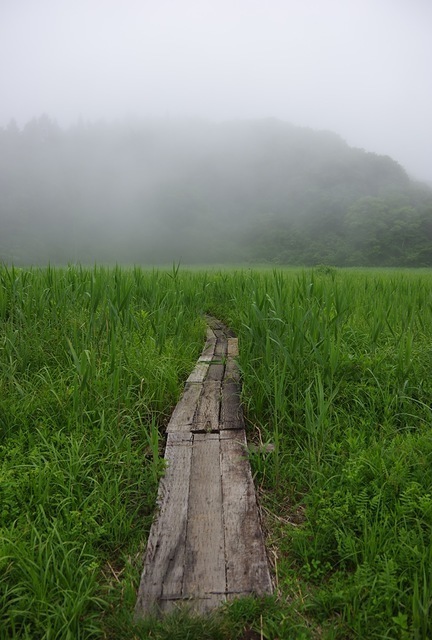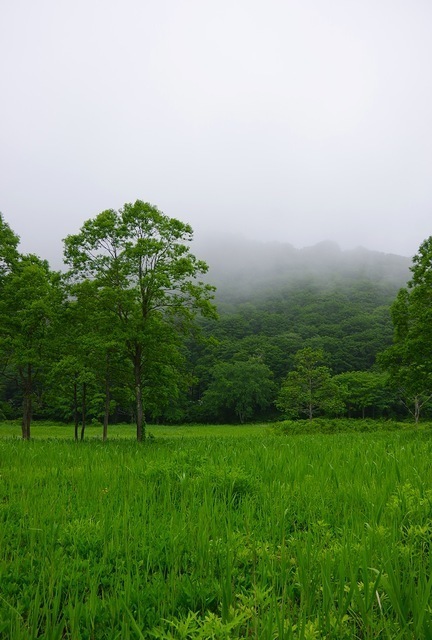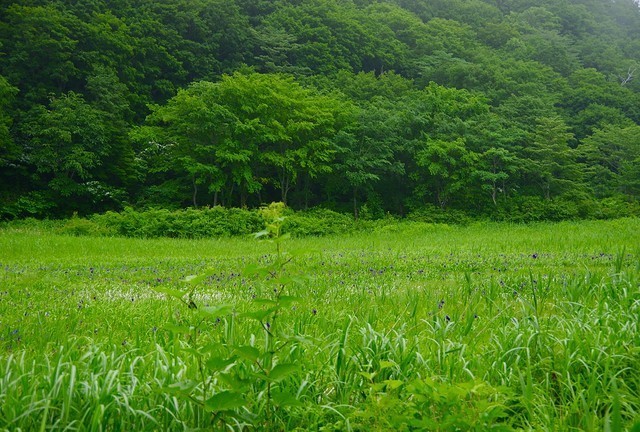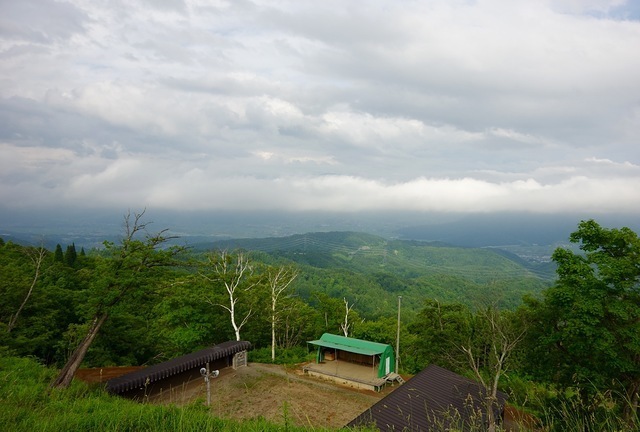 As Iiyama does not show up in any guidebooks or trip advisor in much detail, I was not sure what to expect from this town. However I must say that I really enjoyed my time here. There are some fantastic natural areas and this would be a fantastic place for koyo or autumn colours.

For me, I do not for one moment regret coming to visit Iiyama but I expect that this sleepy little town will continue to be that - sleepy. There's plenty to do here and it's now easy to get here, but I expect that few international tourists will visit here in the near future. For me - it's their loss and my gain as I want to keep this little gem to myself.

Further Information:

Temple Walk (English): http://www.iiyama-ouendan.net/en/special/temple/
Temples/Shrines in Iiyama (English): http://www.iiyama-ouendan.net/en/sightseeing/temple/
Furusato Hall (English): http://www.iiyama-ouendan.net/en/sightseeing/2011/09/2819.php
Art Museum (English): http://www.iiyama-ouendan.net/en/sightseeing/2011/09/2825.php
Takahashi Museum (Japanese): http://www.ningyoukan.net
Madarao Kogen Park (Japanese): http://www.madarao.tv
Lake Nozomiko (English): http://www.iiyama-ouendan.net/en/sightseeing/2011/11/2831.php
Numanohara Marsh (English): http://www.iiyama-ouendan.net/en/sightseeing/2011/12/2832.php