Nachi Taisha & Kii-Katsuura - Wakayama
Note: The opinions and views expressed in this user report are those of the individual author and do not necessarily reflect the opinions and views of japan-guide.com.
July 13, 2015 - Nachi Taisha & Kii-Katsuura - Wakayama
For today, I continued my trip along the Kunamo Kodo in Wakayama prefecture by visiting Nachi Taisha which is one of the three main shrines along the Kumano pilgrimage route. I also visited the onsen town of Kii-Katsuura which is always a good thing when good quality onsen water is involved.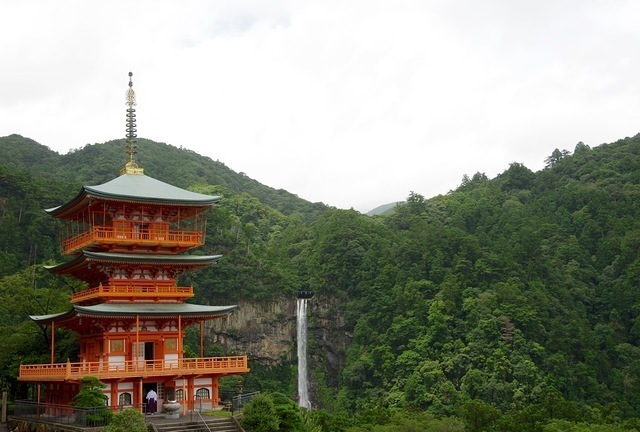 For today, I took an express train between Kii-Tanabe and Kii-Katsuura which takes around 100 minutes. Do note that trains along this section of Wakayama are few and far between - with one express train to Shingu leaving roughly once every two hours or so.

More detailed map: https://www.google.com/maps/d/edit?mid=zp0MtAJdtIro.kxeafFLd0Sjg&usp=sharing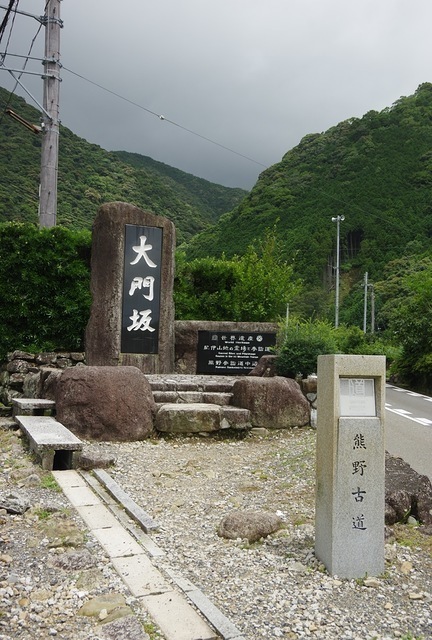 To get to Nachi Shrine (Jinja), take one of the buses from Kii-Katsuura which leaves around 15 times a day. It's around a 25-30 minute bus ride depending on traffic and where you get off. For me as I'm a glutton for punishment, I decided to get off at Daimon Zaka which is the start of a 1.8 km uphill section of the Kumano Kodo which is sometimes surrounded by centuries old cyprus trees.

Do note that the Kii-Katsuura tourist office has a good map and bus timetable in english. There is also a 1000 yen bus pass that saves you money if you get off at the last stop (basically the shrine) but will cost you money if you get off at Daimon Zaka for both stops.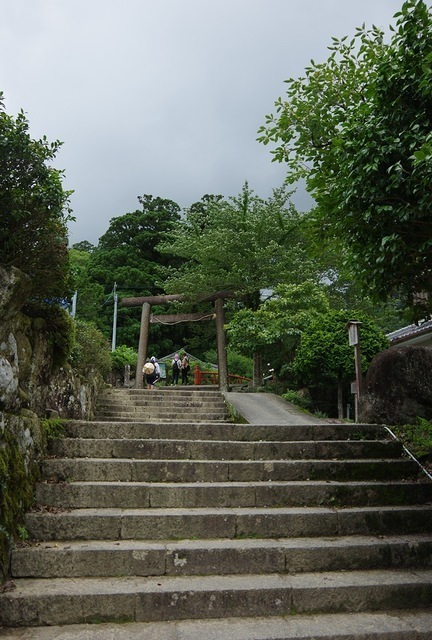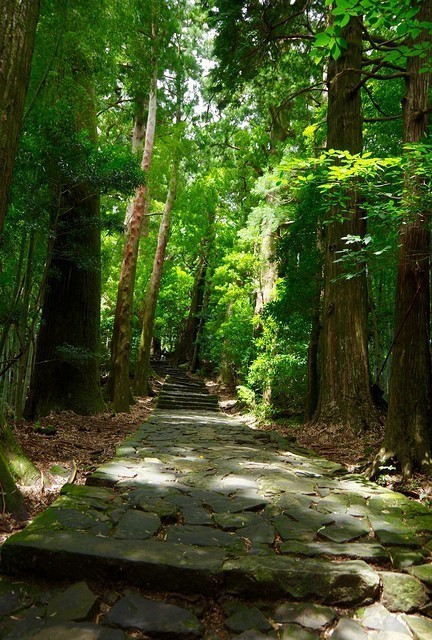 I don't know why - but shrines and temples love stairs. It takes around 40 minutes to get to the top but it is a little challenging when it's so hot and humid. To give you an example - an old couple saw me at the start and stated 'gambate' which basically means persevere or have a go. It was slightly challenging but easier than my walk the day before.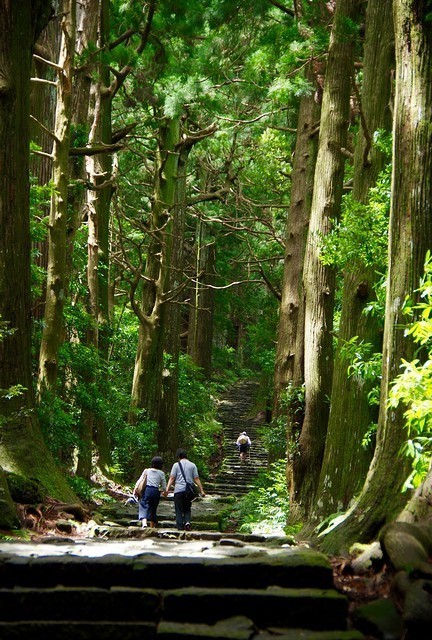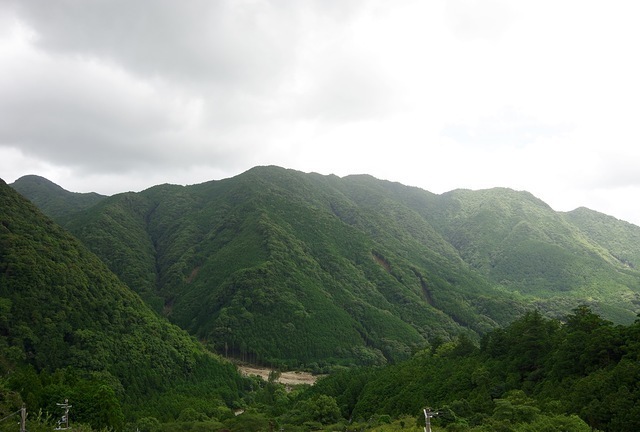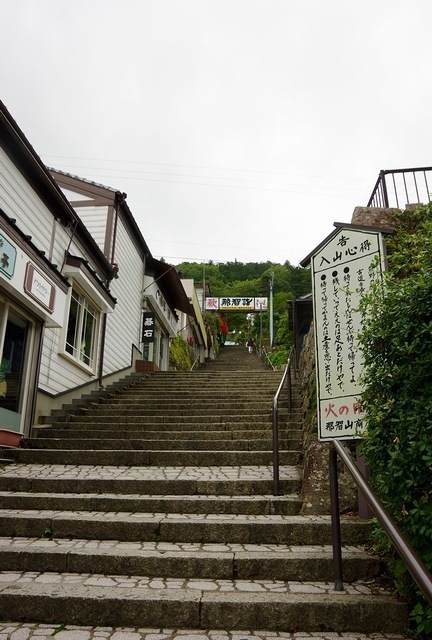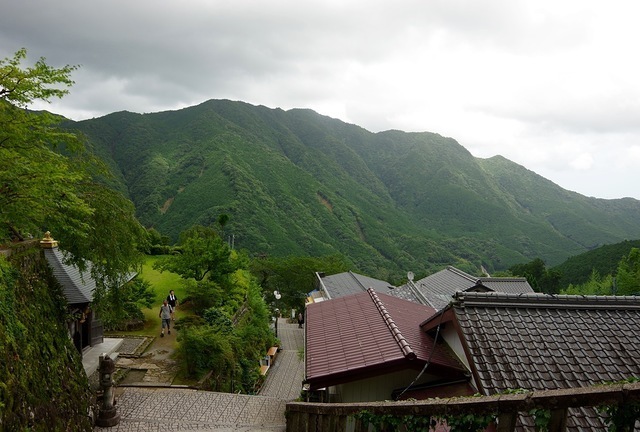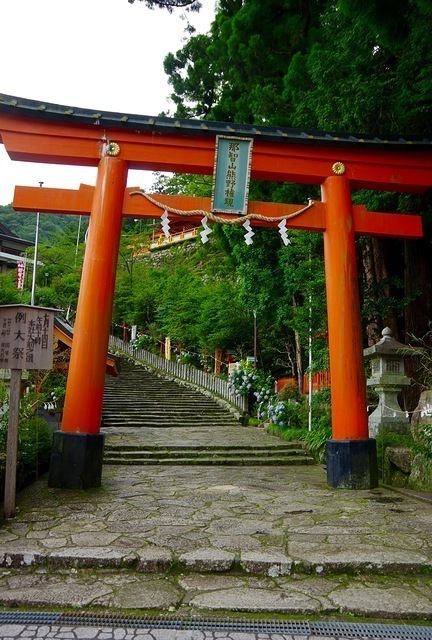 To me, Nachi shrine is a slightly larger than normal shrine which does not look particularly spectacular. What makes this place special is Nachi waterfall which also happens to be Japan's largest waterfall with a drop of 133 meters. This is also the place where you normally see pictures of the Kumano Kodo in newspapers or on the web. The main money shots are looking at the pagoda and Nachi no taki (first picture) or Daimon Zaka.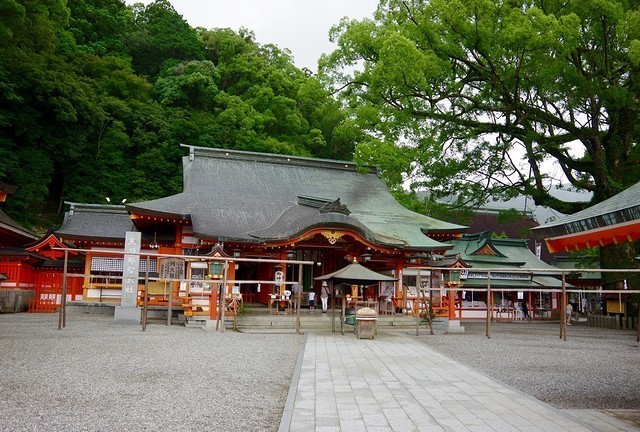 You may notice a few scaffolds around the shrine in the above photo and other photos. This is because the following day had the fire festival which tends to bring a large number of tourists (both international and local) to the area.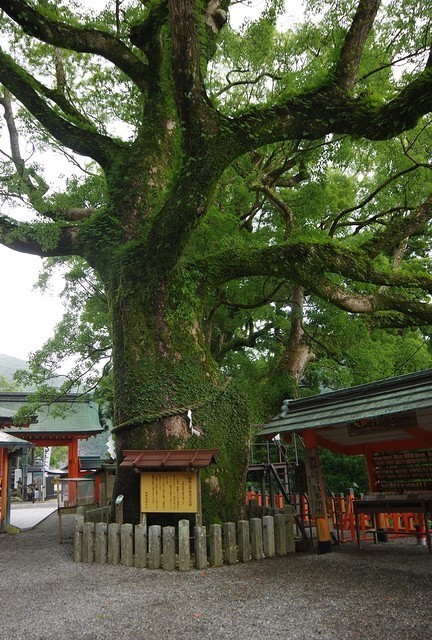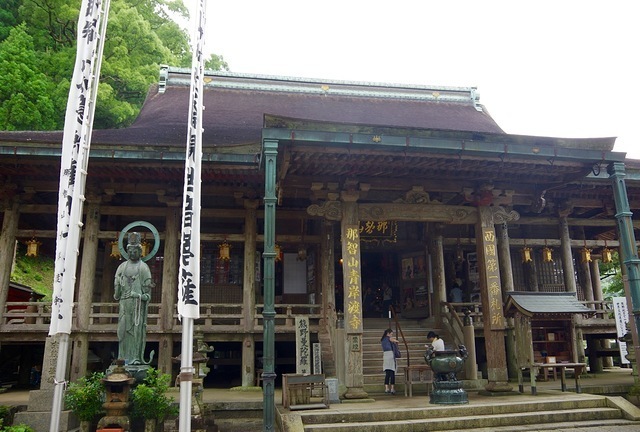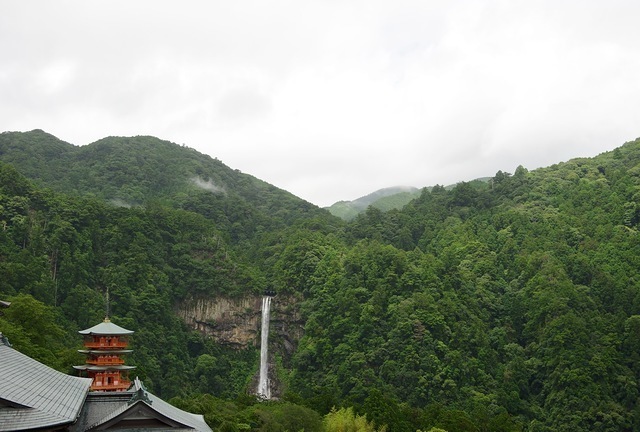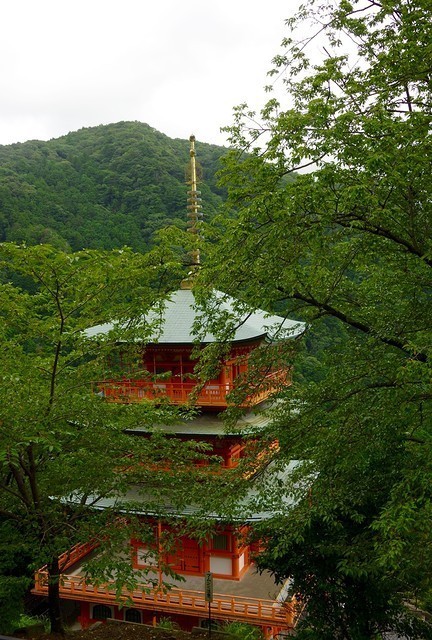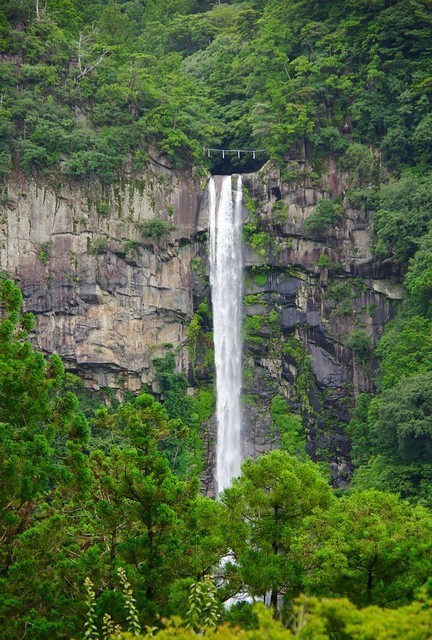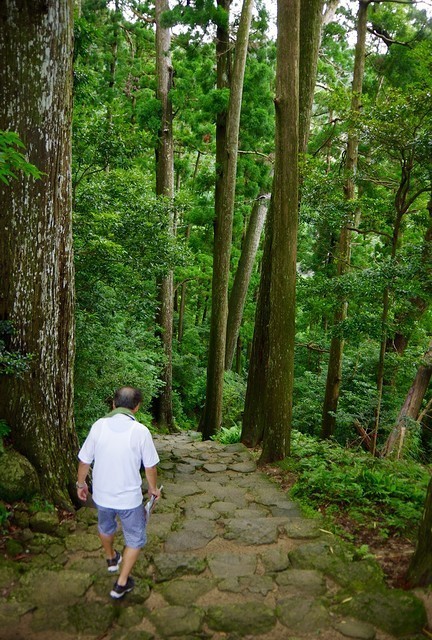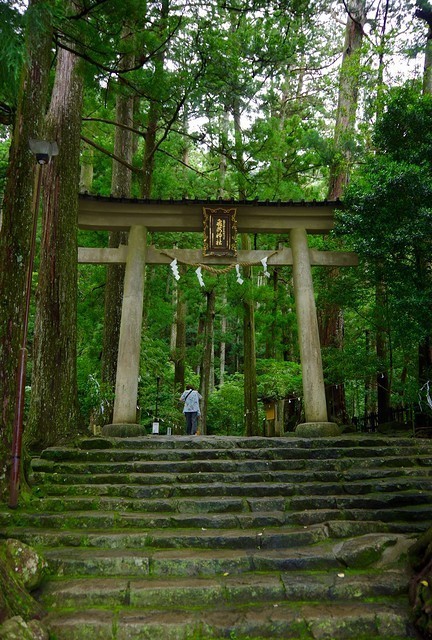 For today my favourite place was Hirou-jinja where most of the fire festival takes place. Note the big drums in the photo below which will be burnt along with the many scaffolds.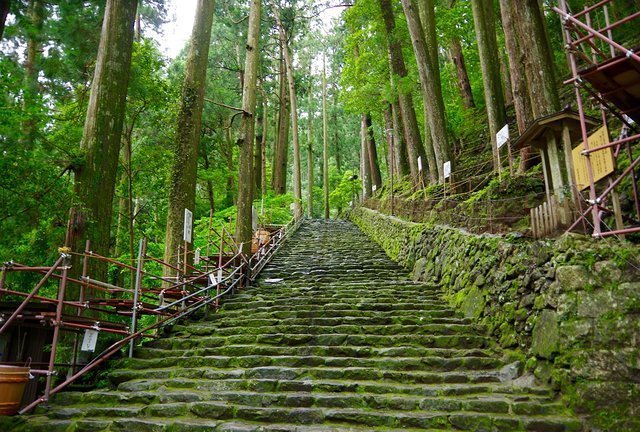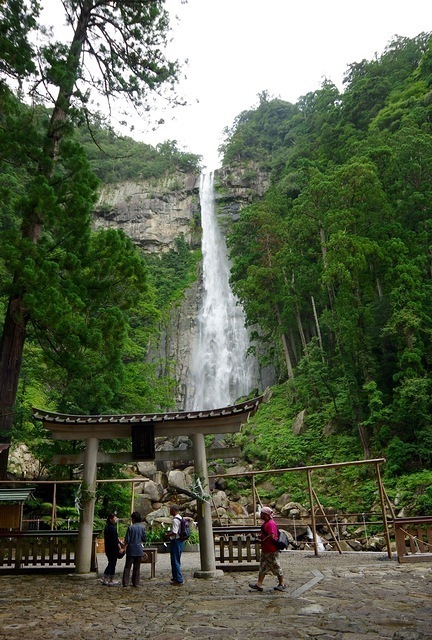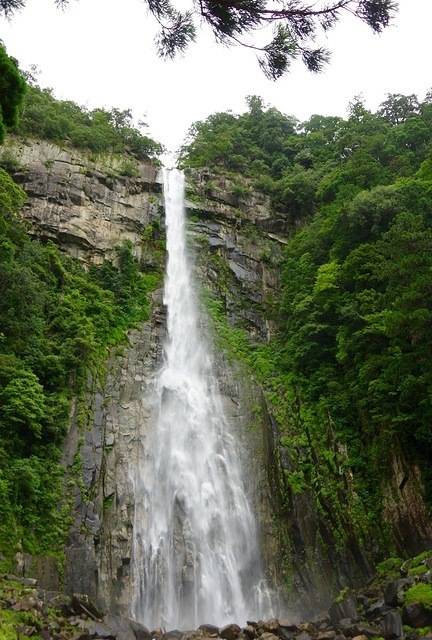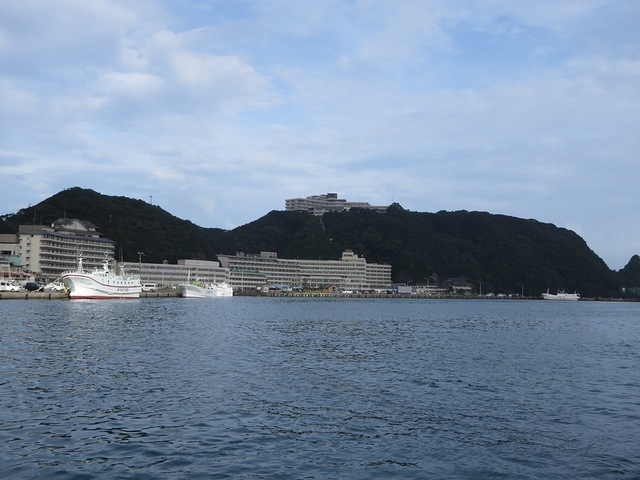 After getting back to Kii-Katsuura, I checked into my hotel which you need to catch a ferry to. The hotel itself is a little dated but it has 6 nice onsens sprawled over the large resort. It's kind of like Kinosaki but with better quality onsens and onsen water. Note - the onsen water is a mix of my two favourite waters. It's high in Calcium (so it's cloudy) and a low sulphur pH so your skin feels smooth (but not as smooth as Kusatsu).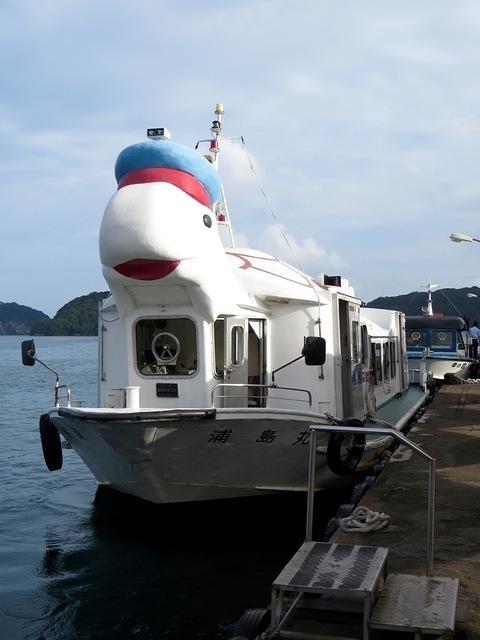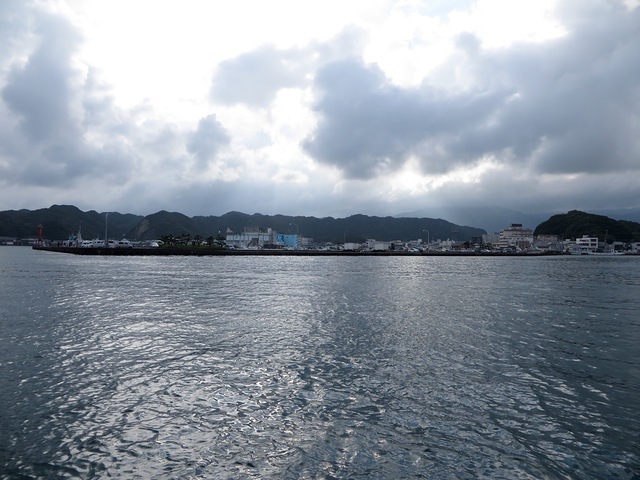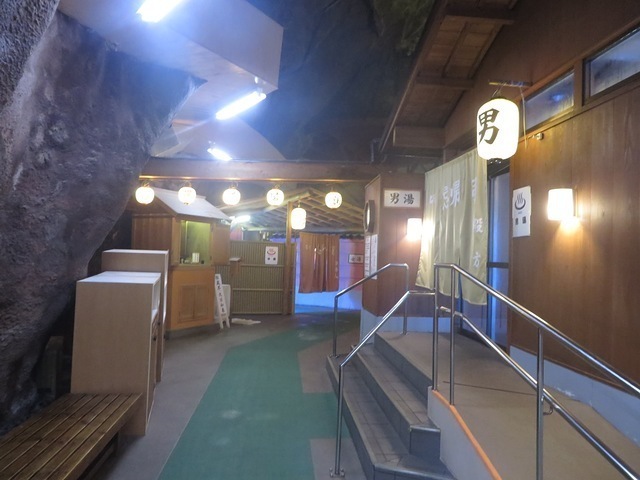 Welcome to the entrance to my now favourite onsen in Japan. As the hotel is sprawled over a small peninsula, they have drilled a tunnel deep into the hill and there is a huge natural cave that looks onto the pacific ocean. As such - they split it in two and put some fantastic onsens which allow you to hear and see the waves crash as you relax in the onsen. Note that some of the onsens are close enough to the water that you might get wet from waves during a typhoon or very large waves.
I don't know why - but a good quality onsen at the end of the day really takes away any sore muscles you might have if you did a lot of walking in the day. For tomorrow, I'll be visiting Shingu which is located a short distance from Kii-Katsuura by train.

Further information:

Kumano Nachi Taisha Map (English): http://www2.tb-kumano.jp/en/q-and-a/pdf/Nachi-map.pdf
Kii-Katsuura Tourist Assocation (English): http://www.nachikan.jp/en/