Note: The opinions and views expressed in this user report are those of the individual author and do not necessarily reflect the opinions and views of japan-guide.com.
July 15, 2015 - Hongu Taisha - Wakayama
For my last full day of touring in Japan before I made my way back to Narita, I decided to drive 60 minutes from Shingu to the last of the three main Kumuno shrines. That was - to visit Hongu where most of the trails lead to on the way of the Kumano Kodo.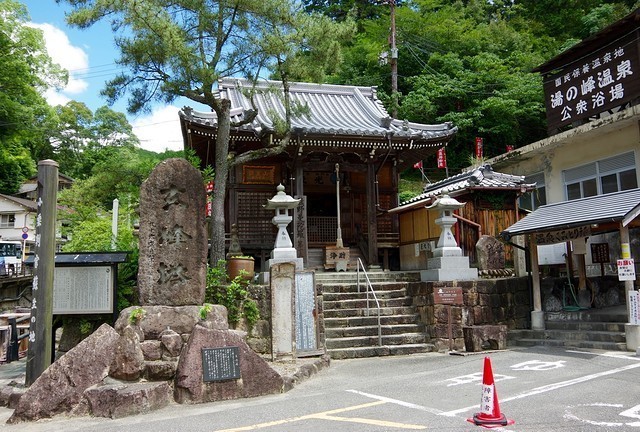 As mentioned previously, I drove 60 minutes (or around 35 KM's from Shingu to Hongu itself. Do note that the roads can be quite windy as the main road follows the Shingu river. The road to Yunomine onsen was also one of the smallest roads I have ever driven on with many blind spots.

More detailed map: https://www.google.com/maps/d/edit?mid=zp0MtAJdtIro.kxeafFLd0Sjg&usp=sharing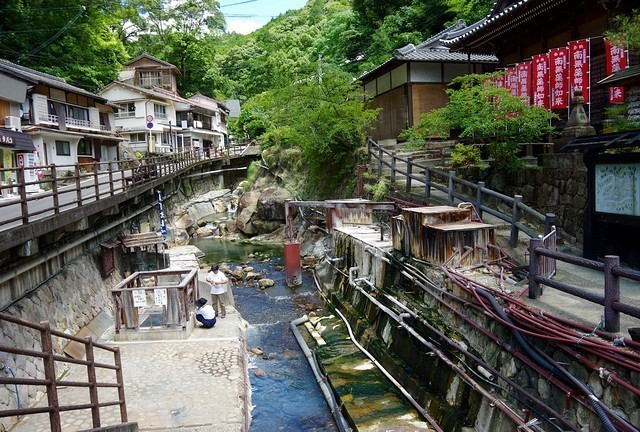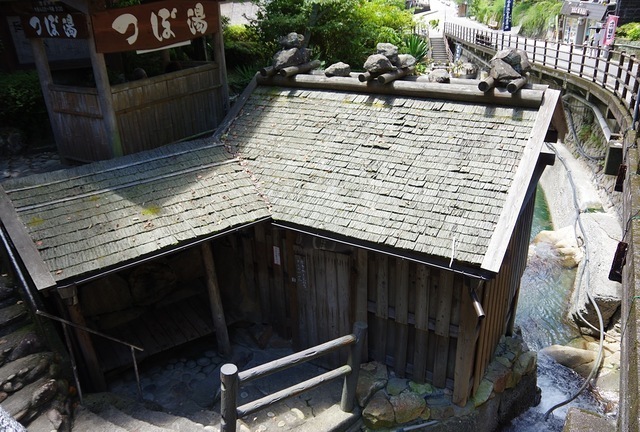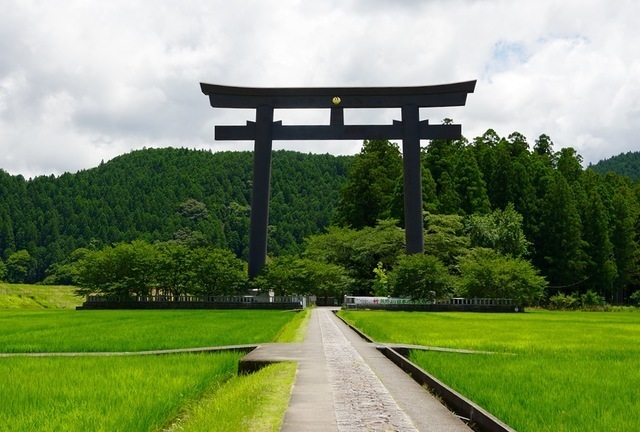 Like normal, I decided to complete a walk to the main temple which for today was going to be between Hosshinmon-oji and Kumano Hongu Taisha. Unfortunately, I had to wait around 90 minutes for the bus to get to Hosshinmon-oji as I literally missed the bus by 5 minutes.

Thankfully - if you are near Hongu Taisha there is also a nice 20-30 minute stroll around Oyunohara which I think used to be the original home of the shrine before there was a flood. It's also home to what I think is the largest Tori Gate in Japan - but feel free to correct me as I think I've heard this comment before (kind of like the biggest wooden buddha in Japan.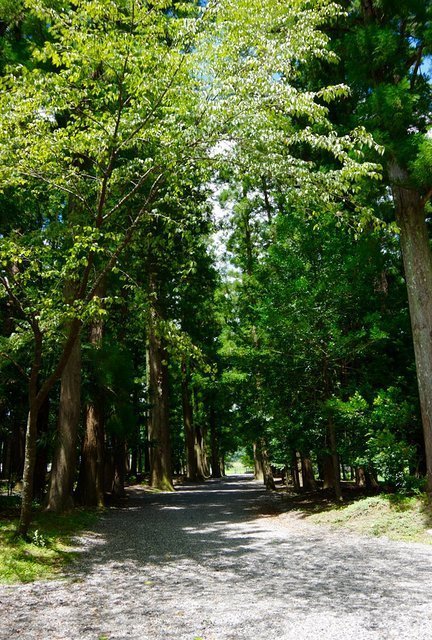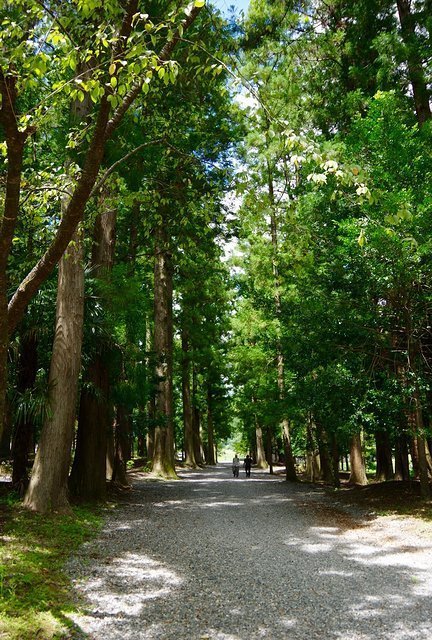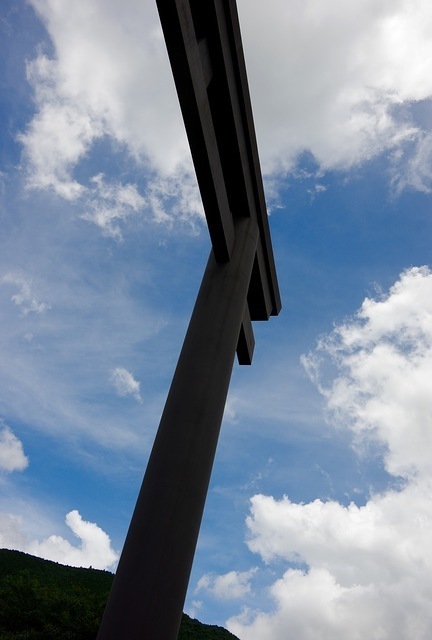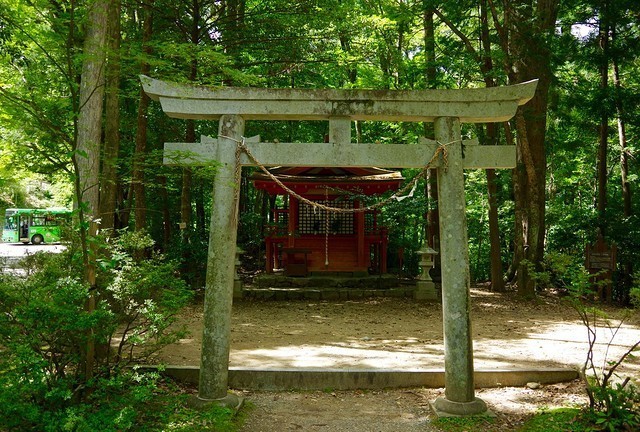 The small shrine above is Hosshinmon-oji, the start of the 8 KM walk that I would be taking today. To get here - you take a 25 minute bus which costs 460 yen. Note that the bus basically goes uphill for most of the time.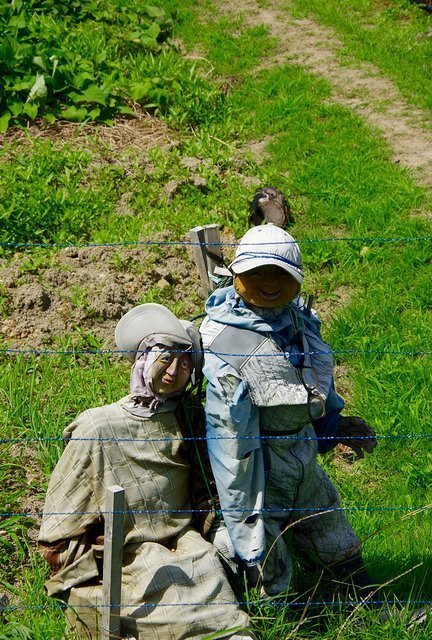 Many of the walks I normally complete in Japan are true walks - meaning not through towns. However, the walk today was quite often on country road walking through small villages. Even though it's not really spiritual in feel - it is interesting to see how people in country Japan live.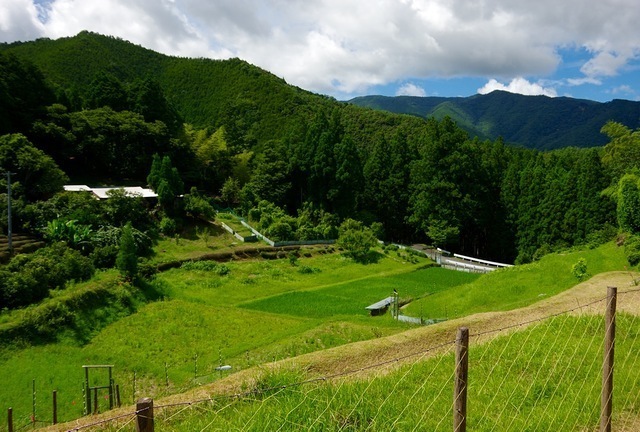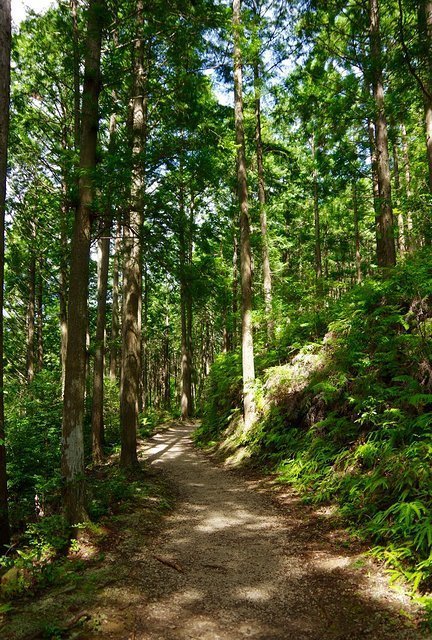 Just to give you an idea - it takes around 2KM's or 25 minutes until you reach your first real walking track. There are also some real pretty areas but this was also one of the easiest walks I have completed in Japan in a long time. Even though it was close to the longest I've made - it was also one of the quickest with it taking me a little under 2 hours with rests to walk the 8 kms.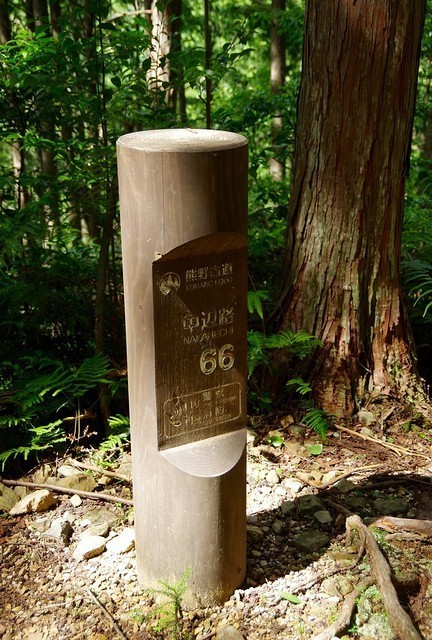 These small logs do not look important to the untrained eye - but each one represents 500 meters on the walk itself. As such, this post is 33 km's from the start of the walk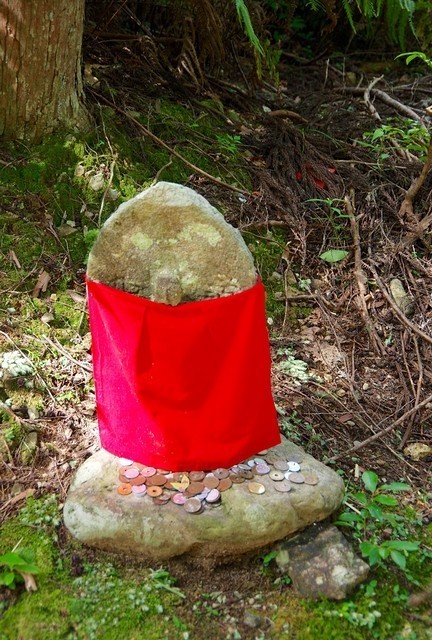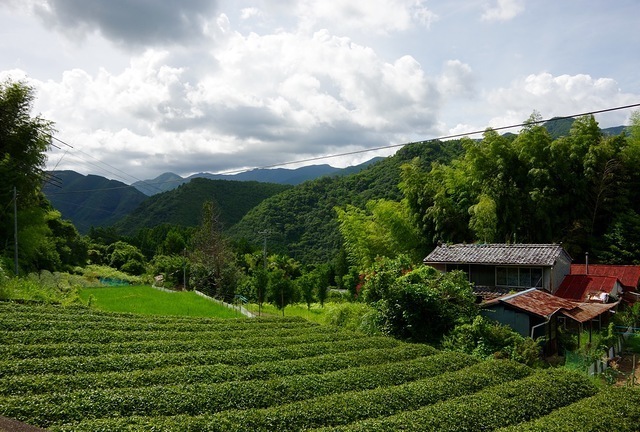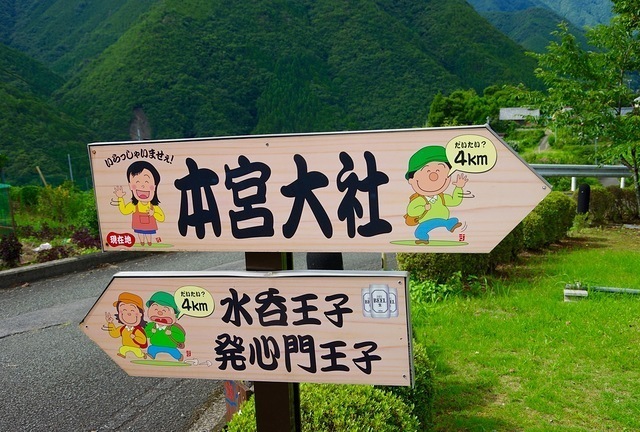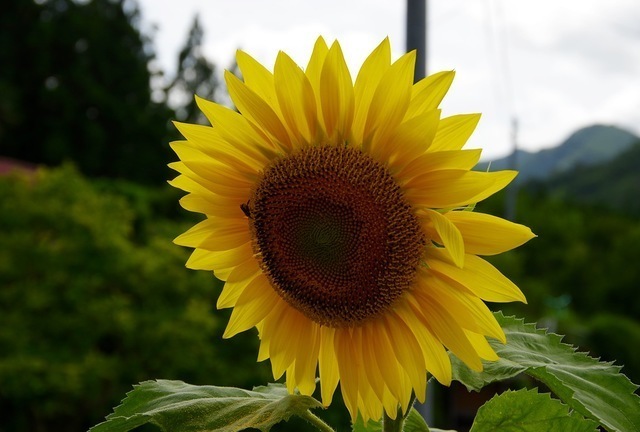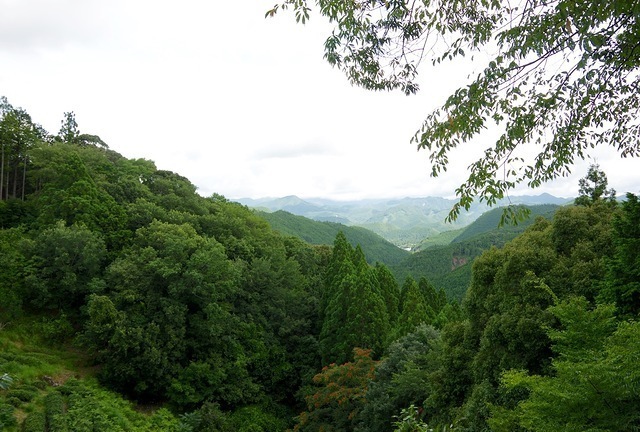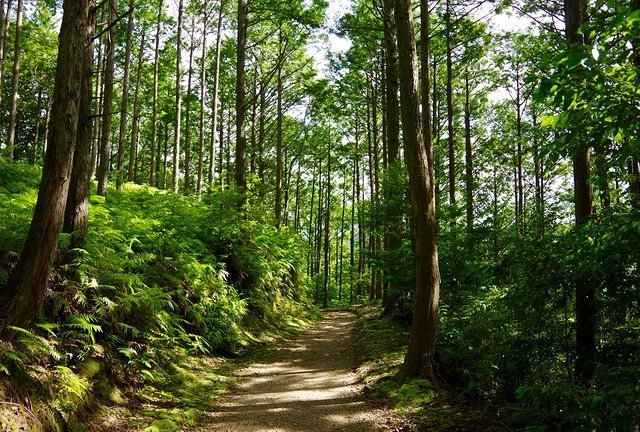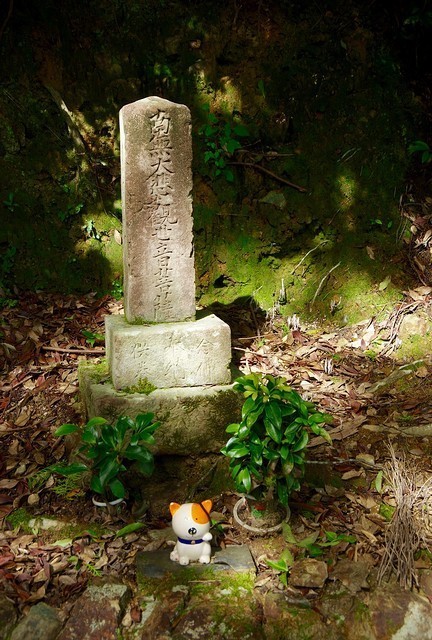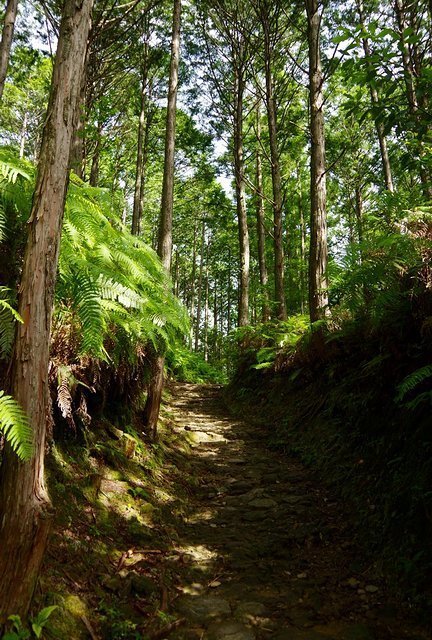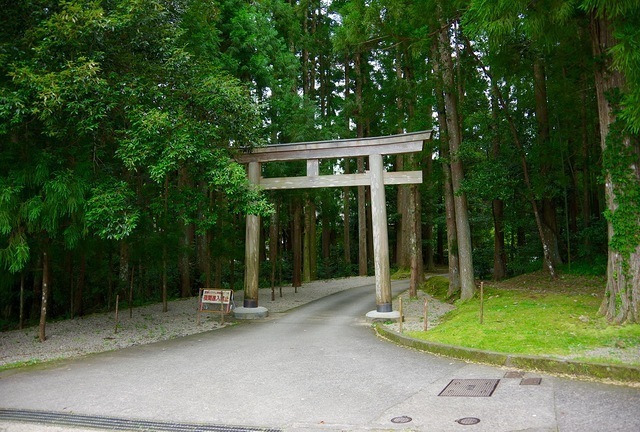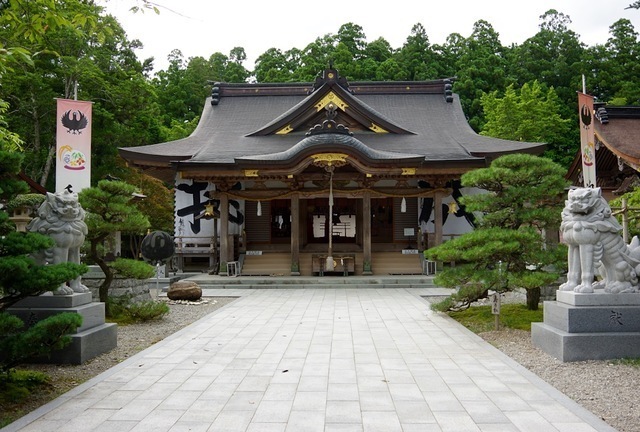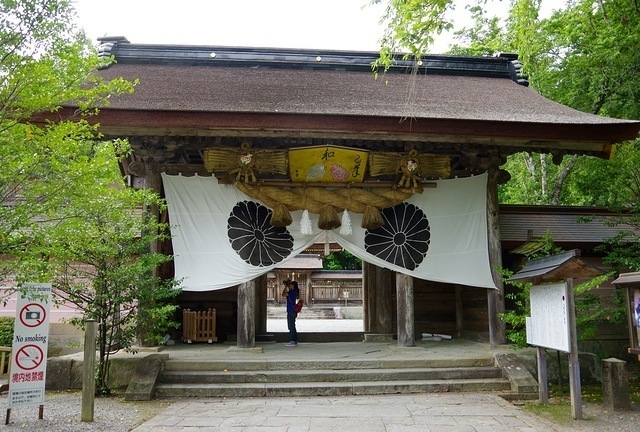 So after a whole month - my time in Japan has come to an end. I've enjoyed my time here and I hope that I've given you some ideas of some places to visit in Japan that you may have not considered.

One thing I will note is that it takes ages to get anywhere when there is a typhoon coming. Due to the typhoon - I decided to leave Hongu early but had some bad luck with a flat battery on my hire car. When I got to Shingu station, my train to Nagoya was cancelled due to bad weather and only a train to Shin-Osaka was available. Due to the bad weather - it took a whole 6 hours to get to Shin-Osaka which was quite a journey. I will say that there were some big waves though.

There will also be two other posts coming in the following days which will probably be of limited interest to most people. One will show some of the meals that I had in Japan (to give people a feel for what you get) and another is some general photos of accommodation. If you have any questions feel free to PM me but I may take a couple of days to reply as I'm about to start a new job in a couple of weeks in a new country.