Artsy Naoshima: Honmura Art Project
Note: The opinions and views expressed in this user report are those of the individual author and do not necessarily reflect the opinions and views of japan-guide.com.
February 11, 2016 - Artsy Naoshima: Honmura Art Project
After exploring most of the major sites on Naoshima yesterday, I decided to walk from my accommodation near the Benesse House to Honmura - home of the Art House Project & the Ando Museum. For those who do not know who Ando is - just look for any concrete building on Naoshima which has strange small circular holes and he designed it. Once you visit Naoshima you'll know exactly what I'm talking about.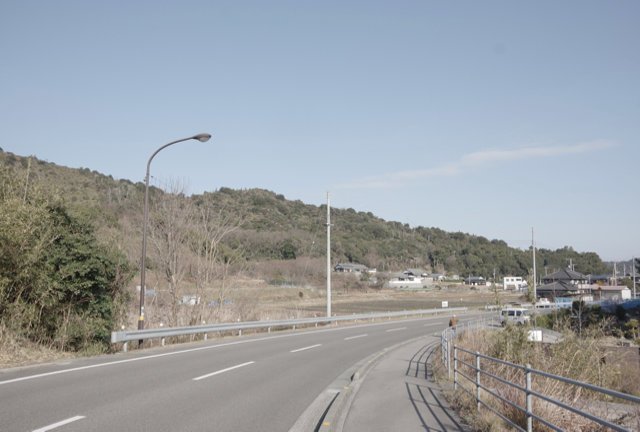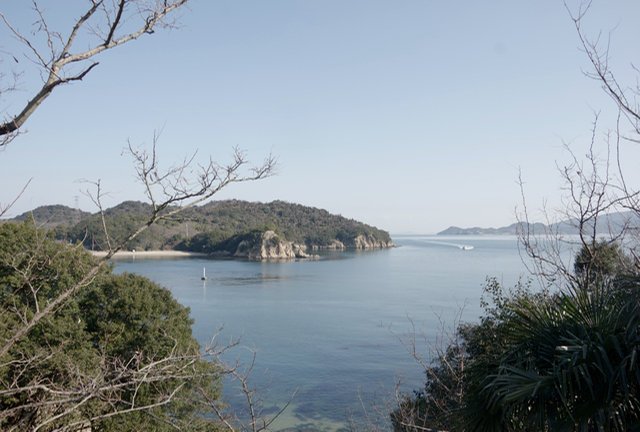 From Tsutsujo-so, it was around 30-40 minutes to reach Honmura port with the view changing from dull to stunning around every winding turn.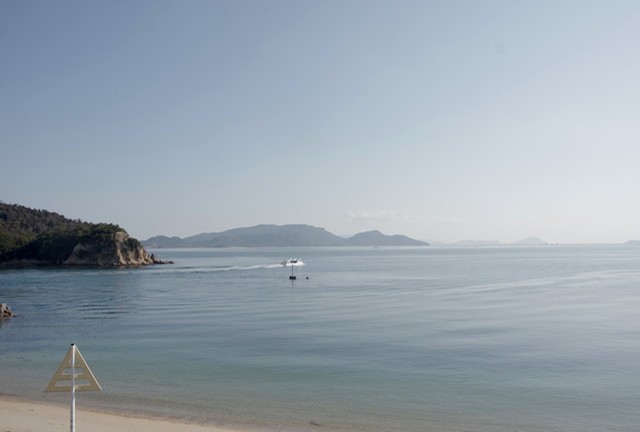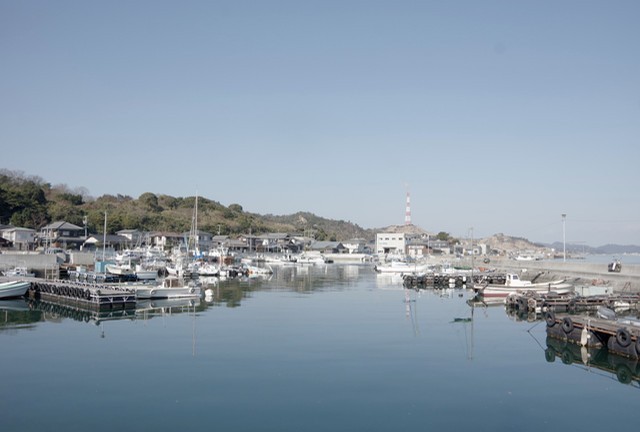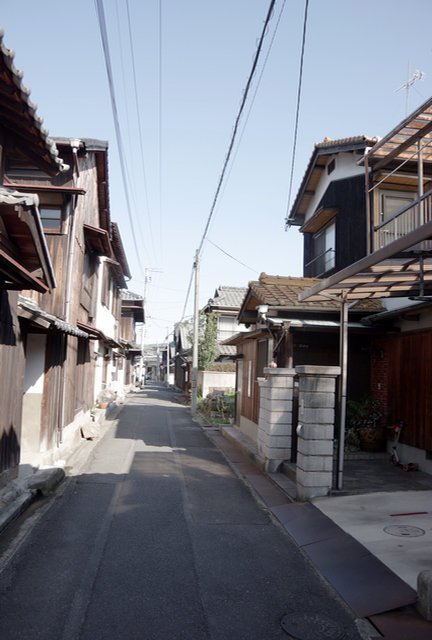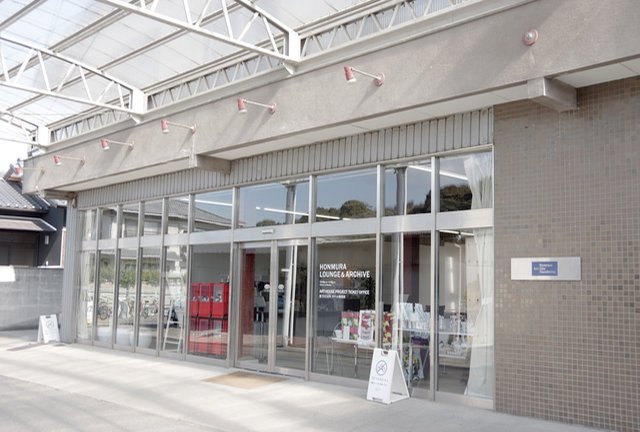 To visit any of the 6 sites in Honmura, you need to buy a ticket from the Honmura Lounge which is located just around the corner from the bus stop. Do note that this town is not signed like the main art museums. The ticket costs 1030 yen and it should take a leisurely 2 hours unless there are long waits at some of the art sites.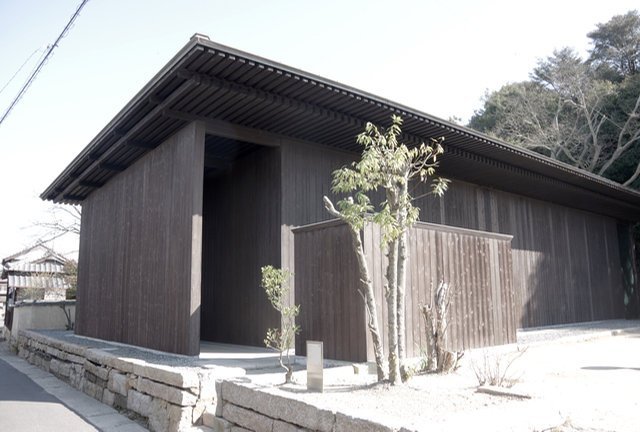 Around 3 minutes walk from the ticket centre (if you don't get lost - hint your ticket has a map!) was my first house called Minamedera. This house can only hold 6 people at a time with each performance lasting for 15 minutes. I won't ruin the experience, but I'll say that it involves light and you'll be sitting in pitch black for a few minutes.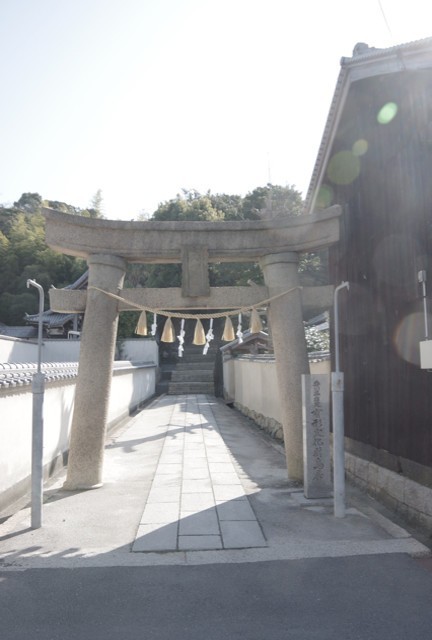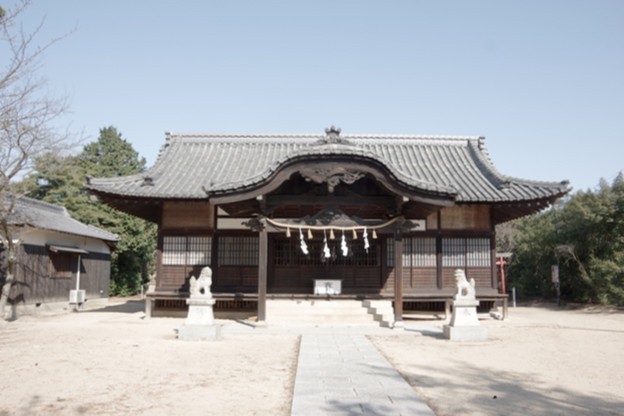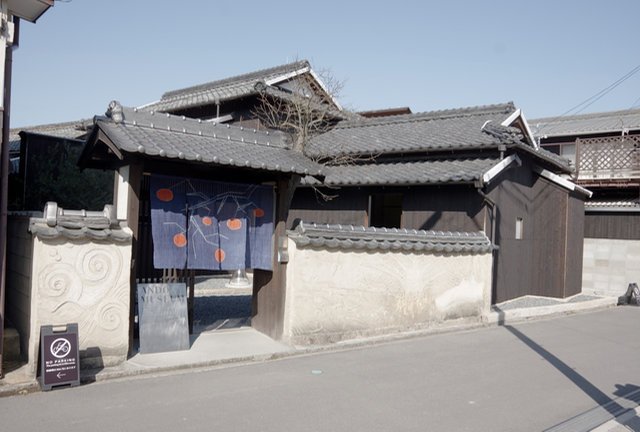 The second main site visited was the Ando Museum - which is also kind of like a shrine. It costs 510 yen to enter and is located just down the road from the first art house site visited. Most people will spend around 10 minutes here. I will say that you'll get a better understanding of who Ando is as he's the main architect for the buildings of the 3 main museums (Benesse, Chichu & Lee Ufan). This will be of interest to some people - but if you are scraping pennies I'd give it a miss.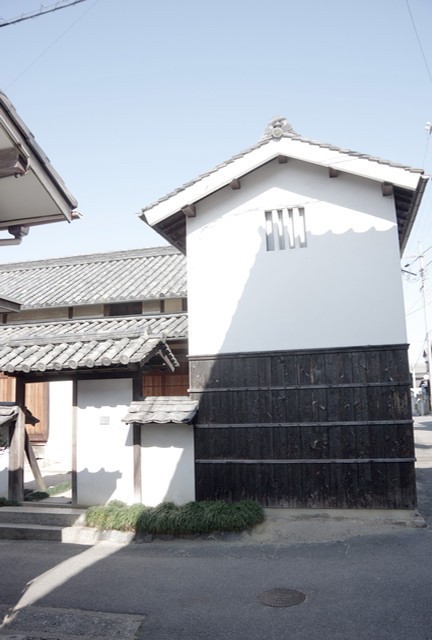 My second house visited was called Kadoya which is a traditional house with an interesting twist. In what would normally be a big living room is a large pool of water with the room being rather dark. In the pool seems to be 100 or so timers counting between 1-9 at different speeds. If your lucky you'll get the place by yourself and consider which timer represents your life....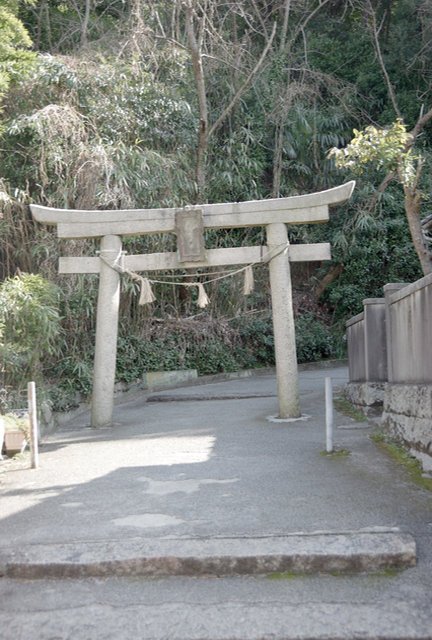 Right next to Kadoya is the accent to the Go'o Shrine which is also a part of the arthouse project. However, unlike most locations you can actually take photos of most of the site. However - the most interesting part you can't. I won't spoil what it is - but a camera would be useless as your given a torch. That's all I'm saying!!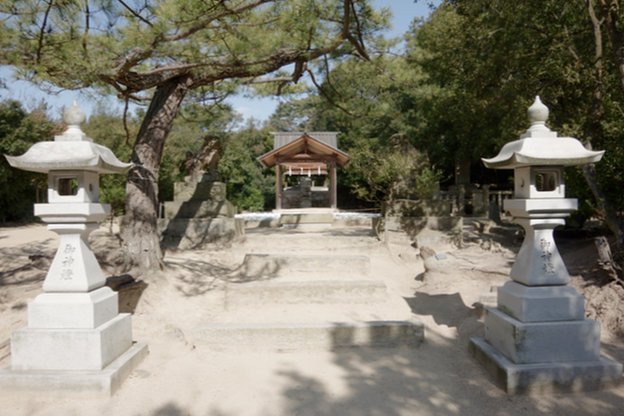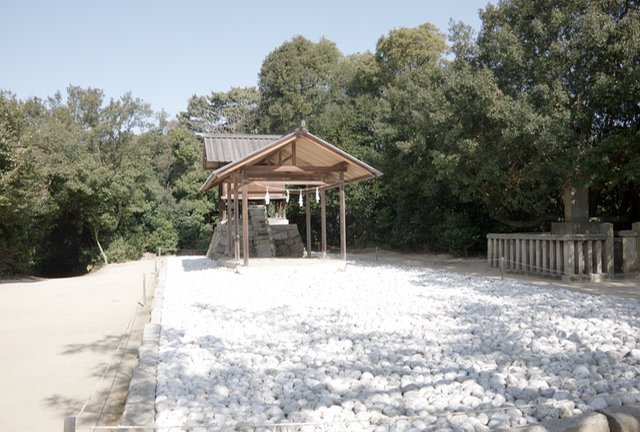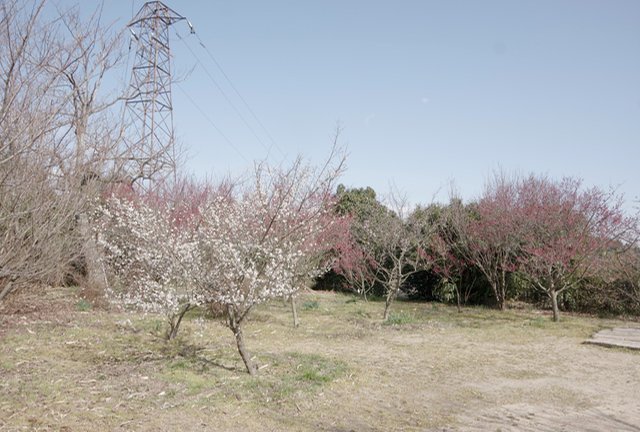 When you have finished at the shrine, there are two paths. The uphill path leads to the Hachiman Shrine (above a few photos) but the downhill path leads to the old castle site. It's nothing special but I came at the right time as the plum blossoms were in bloom.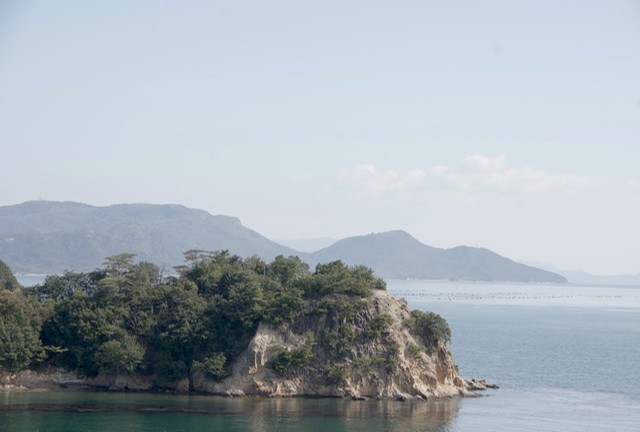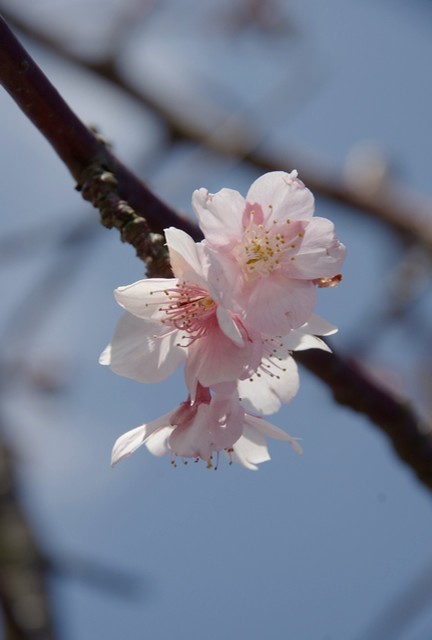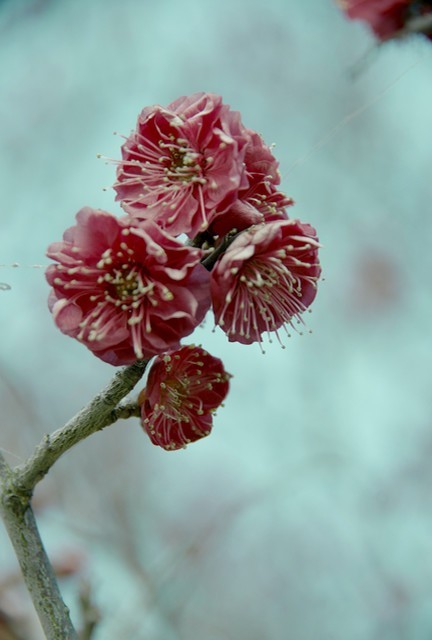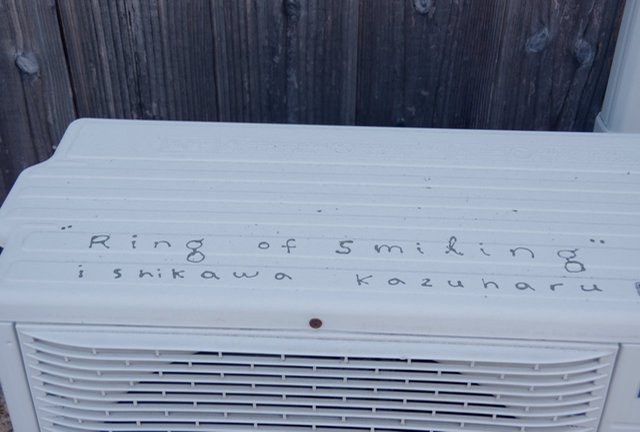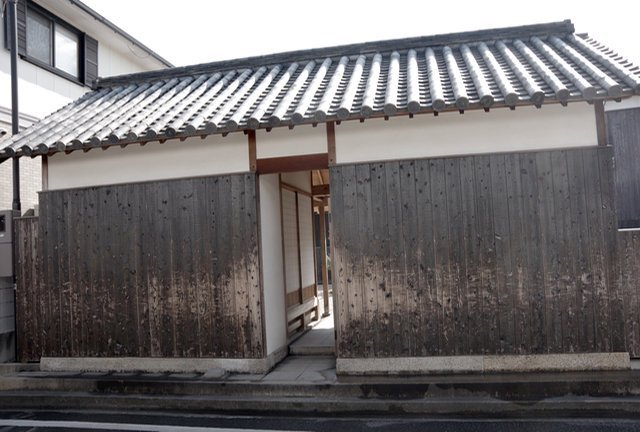 The next location visited was to me the lest whelming of the lot - Gokaisho which is basically a small garden and two small tatami rooms. One room has nothing in it - the other rooms has plastic flowers (which look real)
Around 5 minutes walk from everything is Ishibashi which is a reasonably interesting collection of paintings. The surrounding area is also quite traditional and rather quiet - which states a lot for an island in Japan!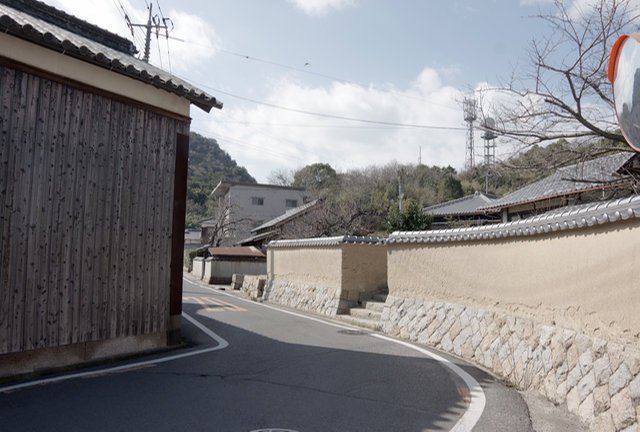 My last house was Haisha which used to be owned by a local dentist. As you can see - it has been totally changed with 4 inside pieces of work. My favourite two were the oddly exposed toilet with no door that looks onto the entrance and the room to it's left. That room I won't say exactly what it is - but you'll go what the??

As you may tell - I really enjoyed my time on Naoshima but I found that almost every foreign tourist was one of my compatriots (Australians!!) which is annoying for me but good for the Japanese economy. I say blame Jetstar!

For tomorrow, I will be picking up my car and visiting some sites close to Takamatsu before I whirl right on over to Naruto. At present - you will be one of two people. They are.

(1) Thinking what is he talking about??

(2) Shaking your head in disbelief at how bad an attempt that joke was when you realise that Naruto is famous for it's whirlpools.

One thing that I started to refer to in my last post was feeling like you know nothing when you visit some of the sites on Naoshima. For me and my limited knowledge of art, I found the Benesse House accessible but parts of the Chichu Museum does make you feel a little silly (along with the meditation room in the Lee Ufan museum where you take off your shoes are stare at 3 shapes on a wall)...

Further information:

Artwork on Naoshima - http://setouchi-artfest.jp/en/artworks-artists/artworks/naoshima/ (in English)

Getting to Naoshima: http://benesse-artsite.jp/en/access/ (in English)

Naoshima Tourism Bureau: http://www.naoshima.net/en/index.php (in English)