Note: The opinions and views expressed in this user report are those of the individual author and do not necessarily reflect the opinions and views of japan-guide.com.
February 15, 2016 - Kochi to Otsuki
For today, I was driving more than half the length of Kochi prefecture from Kochi to Otuski which is much slower and further than it looks (250 km's). My first impressions of today was that the driving was absolutely amazing but I did not actually do that much. However - looking at the photos below I'm starting to think I saw more than I thought I did.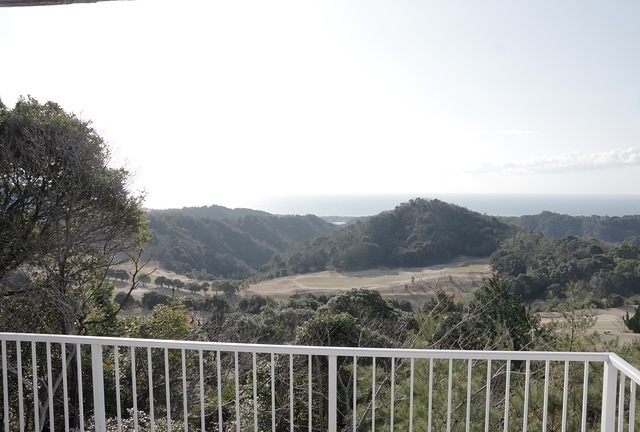 For today, I visited the following locations in order

(1) Shoryuji Temple

(2) Otonashi Shrine

(3) Iwamotoji Temple

(4) Old house of Hanpei Tsuzuki

(5) Kaiyodo Hobby Museum

(6) Kongofukuji Temple

(7) My hotel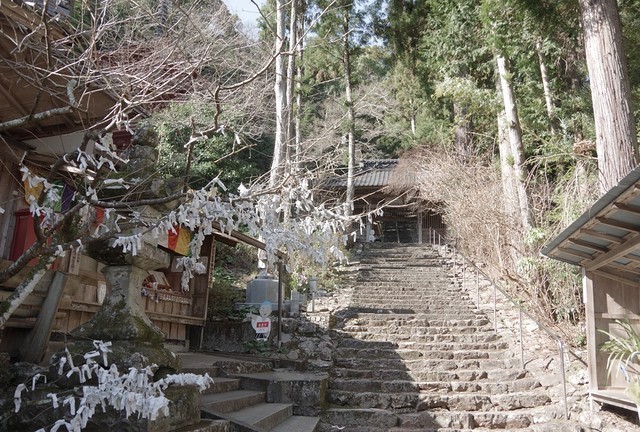 For my first stop, I visited Shoryuji Temple which is on a rural little cape along a one lane road - with a big carpark. My first thoughts of the temple were underwhelming until I saw the stairs. I quite enjoyed this temple.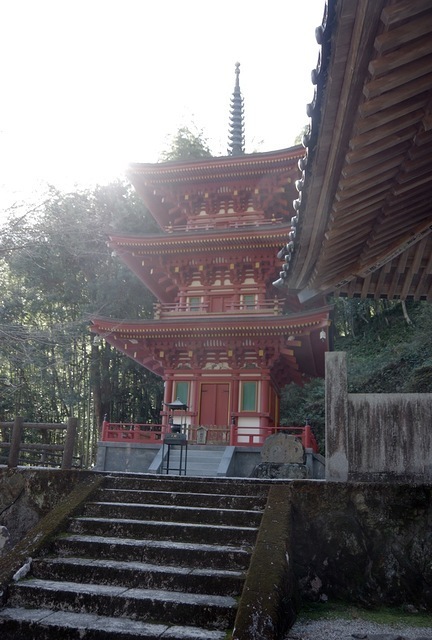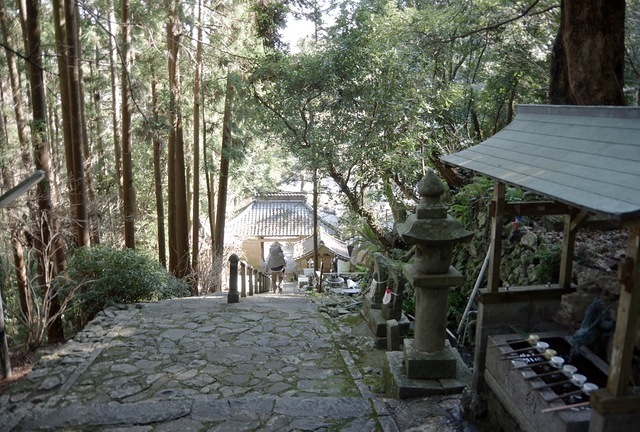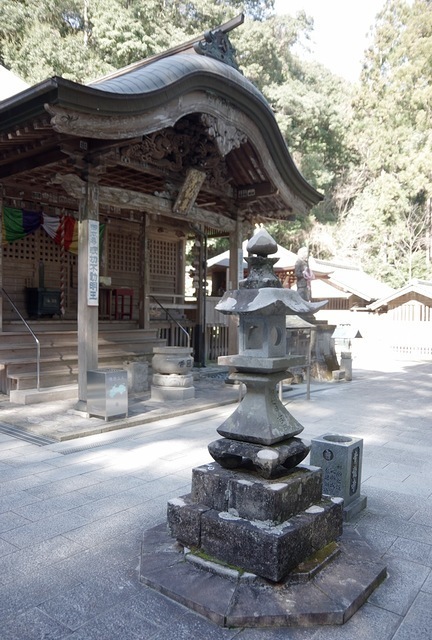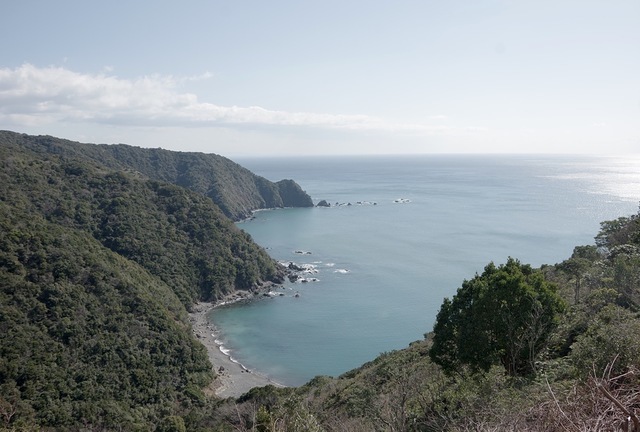 For my second but first unplanned stop of the day, I visited Otonashi Shrine as it's odd to have a large English sign along a single lane road which goes into a small port town. Overall - I was not disappointed as I was able to watch a ceremony but I did not take photos of this as I think it's against general shrine wishes.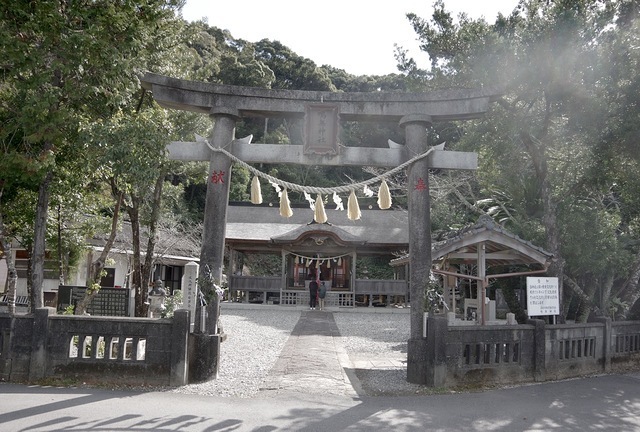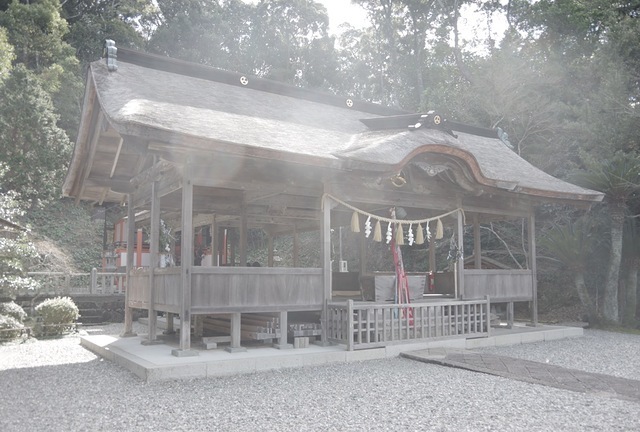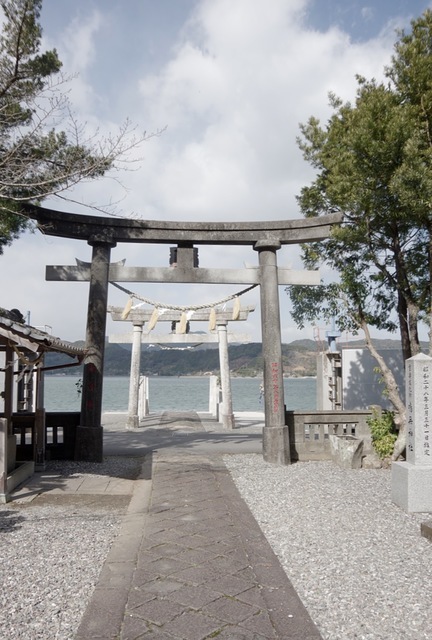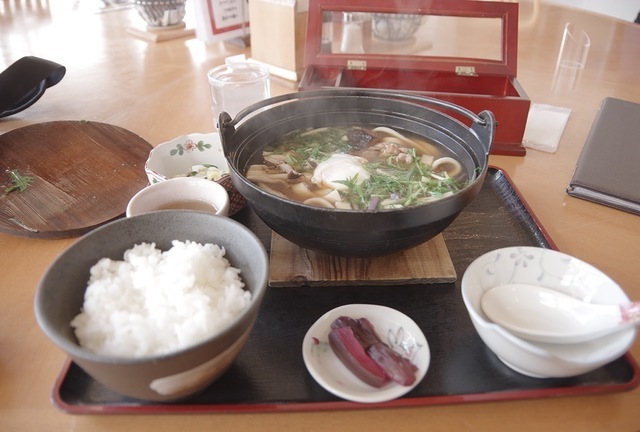 For this trip to Shikoku, I have only had a couple of good meals as I have not chosen my restaurants on authenticity but more on convenience. However - I stopped at a road station and I ordered the Pork Udon noodles which is very unlike me (I don't really like liquidy meals - soup is fine for some reason). However - it was a nice hearty and enjoyable winter warmer.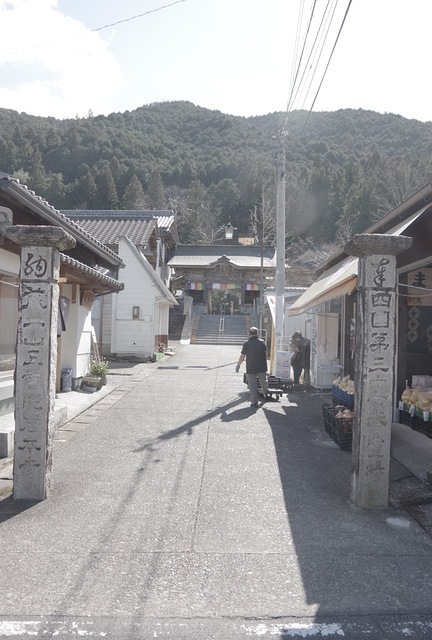 For my fourth stop, I visited another of the Shikoku 88 temples called Iwamotoji Temple. Strangely enough - I found this temple probably the most boring of the lot but I'm starting to suffer from mediocre temple fatigue.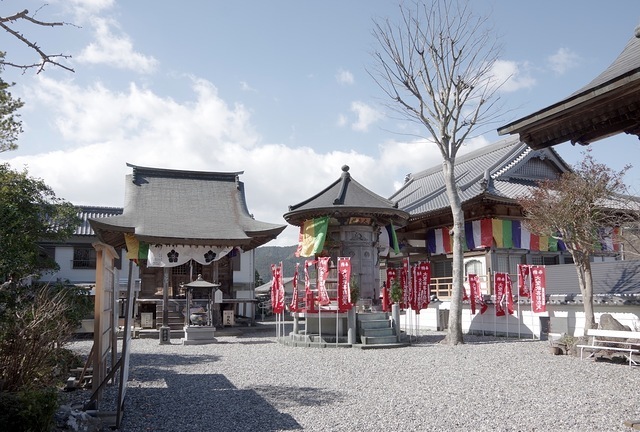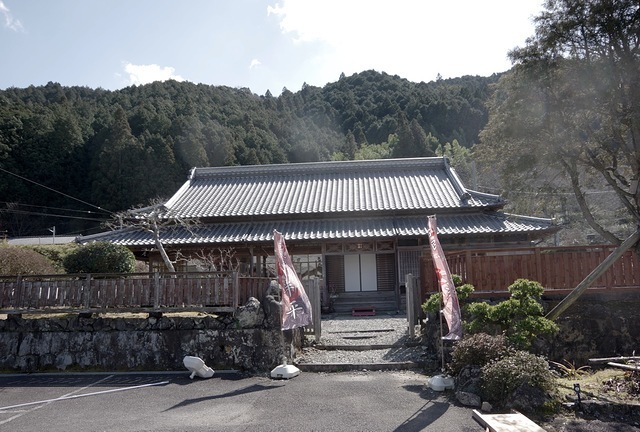 Around 100 meters from the previous temple was Old house of Hanpei Tsuzuki which costs nothing to enter but includes a small cafe at the back.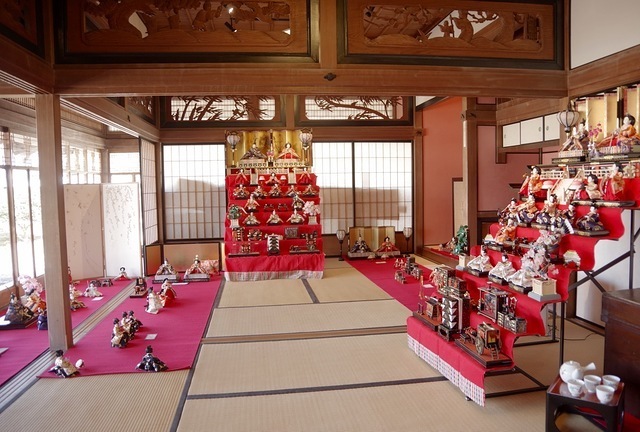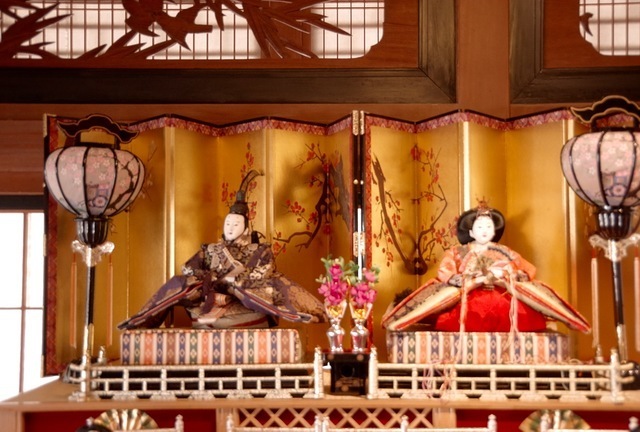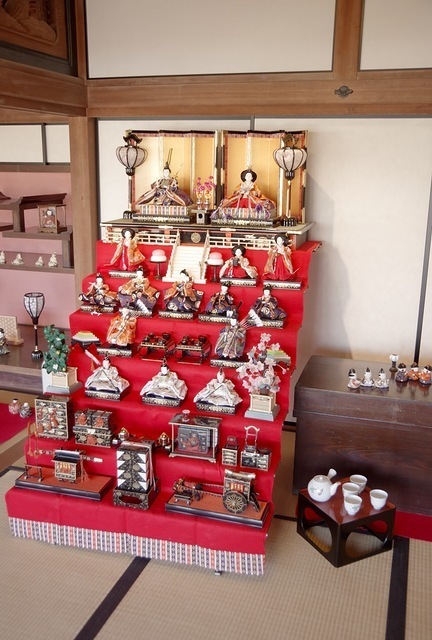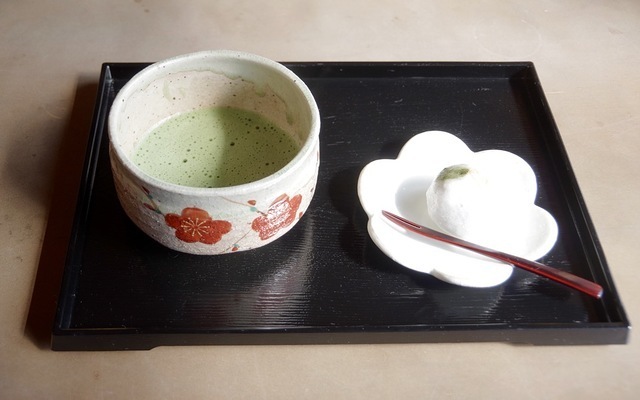 One thing I find strange now is how I first saw Japanese sweets and powdered green tea and how I now see it. For those who don't know, Japanese powdered tea can be strong and slightly bitter. The sweets are also almost always red bean. As such - the first few times I purchased these two things together I did not enjoy them (specifically the sweet). However - just like Vegemite for Australian's these two things grow on you. My mouth actually salivates now when I think about powdered green tea or red bean sweets.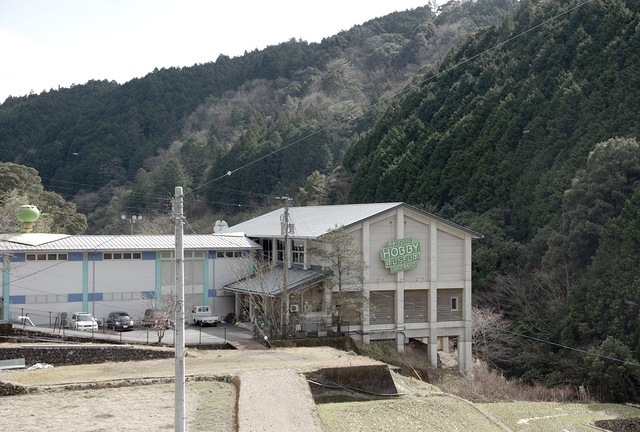 Around 6 km's along a small windy road (sometimes 1 lane) is the Kaiyodo Hobby Museum which is something right up my alley. That being - oddities and folk art. Unfortunately, it was closed but I did get to drive through some of the most beautiful scenery I've seen in Japan as I continued to drive past the museum for another 20 km's along windy and narrow roads.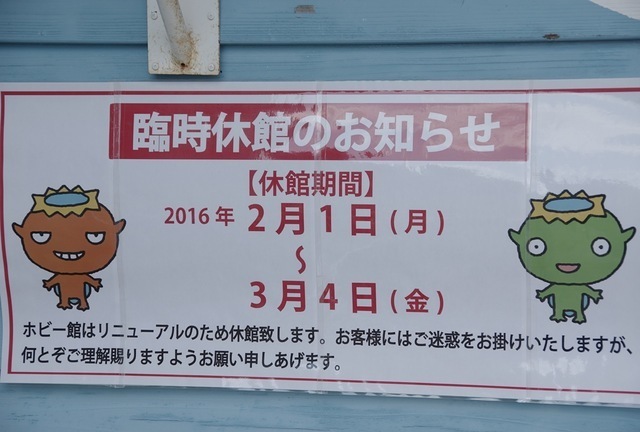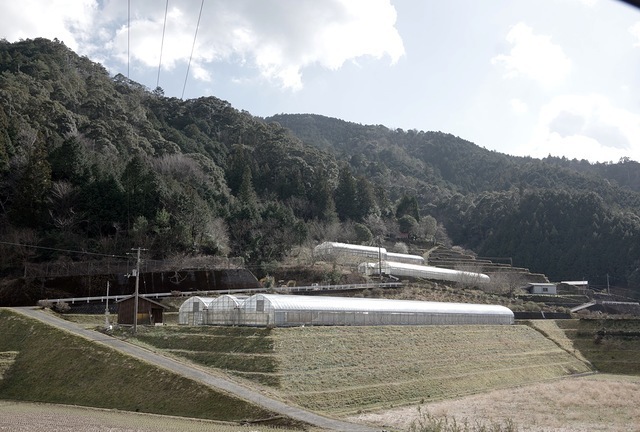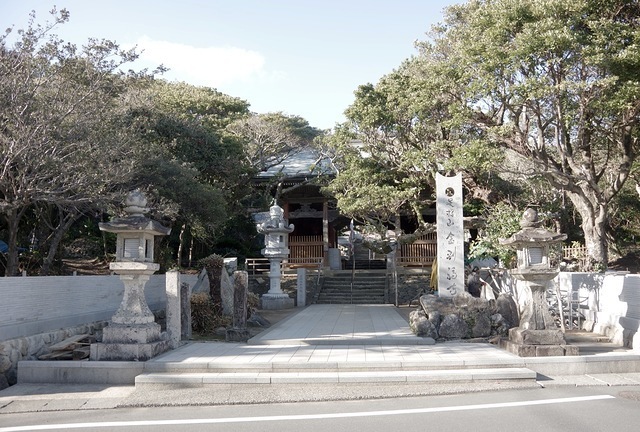 Around 60 km's and 100 minutes from the Hobby Museum is Kongofukuji Temple which was quite enjoyable. The thing I most regret was not having enough time to complete the many short walks in the area as I wanted to get to my hotel in time for dinner.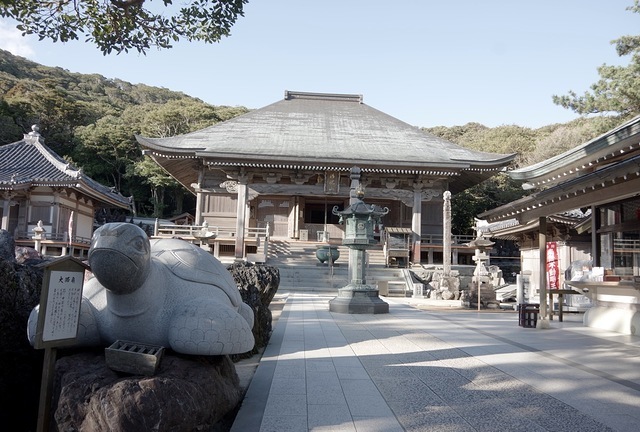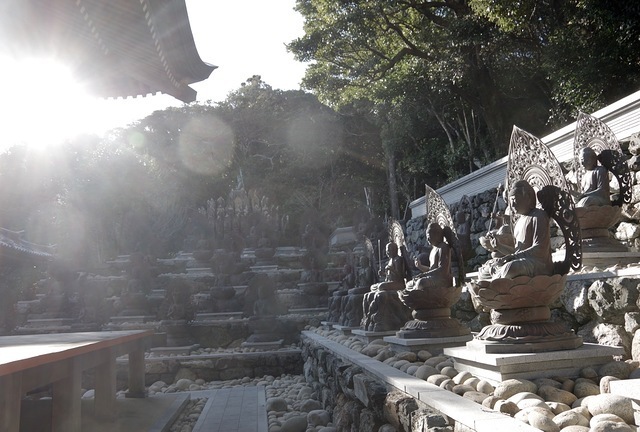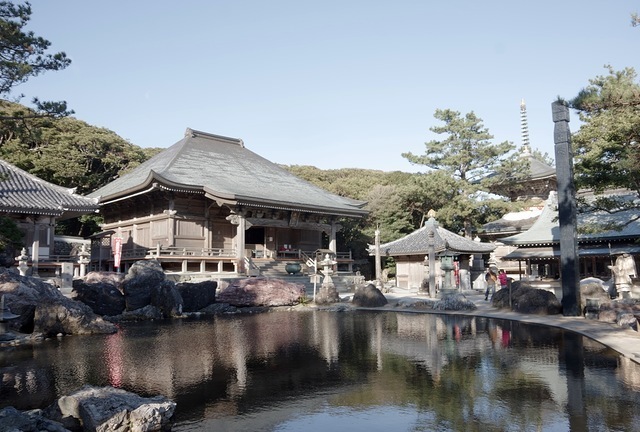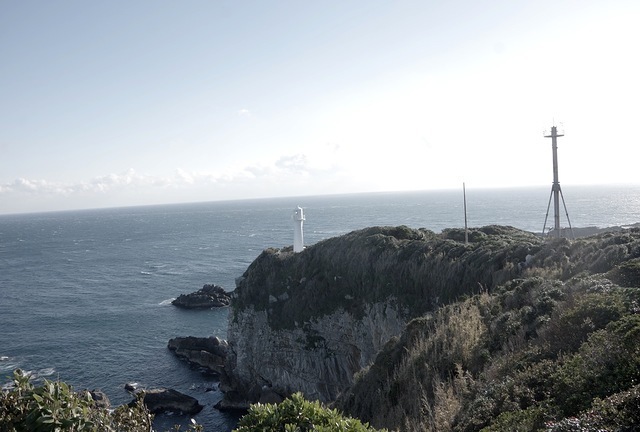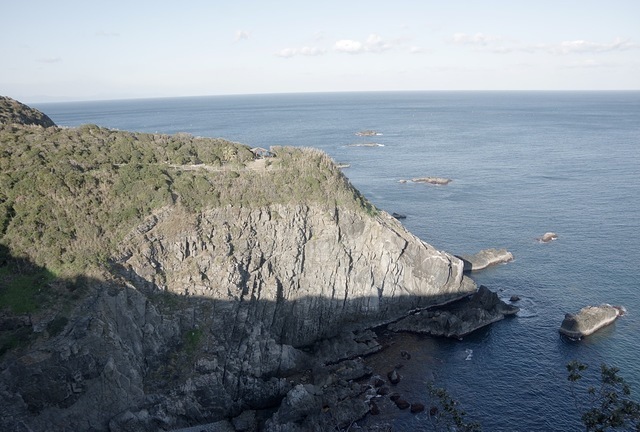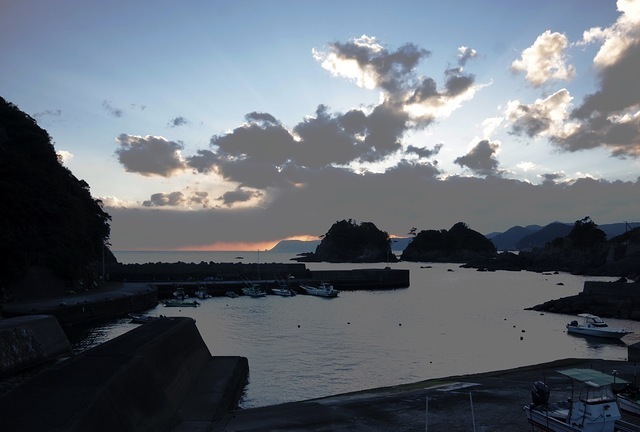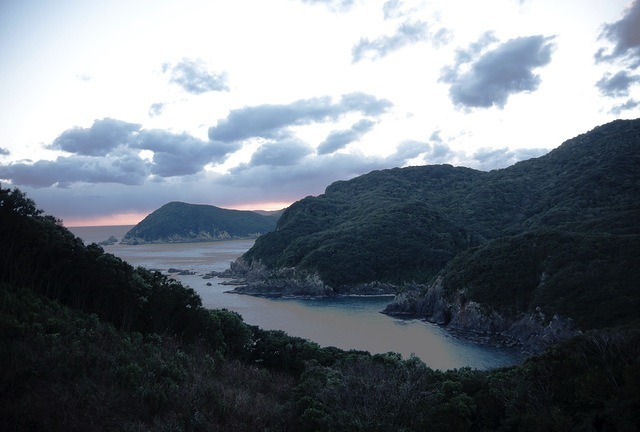 This is the actual view from my very windy balcony tonight. My first impression of the hotel was why was it so cheap - then when I got here I noticed that it was a Monday night in the middle of no-where during winter. Ironically - I had a really nice dinner hear and the room is actually quite nice with one of my better views.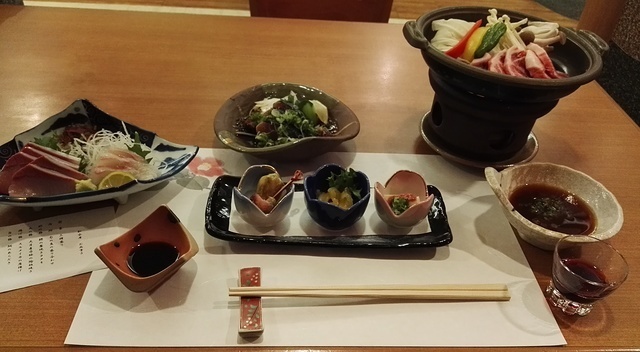 As mentioned before, I have not had too many good meals in Shikoku but tonight was a little different. I had 3 main plates of meat - beef, sashimi and tuna sashimi in some delicious sauce and herbs. As I pre-ordered my meal I had no idea what to expect but was pleasantly surprised.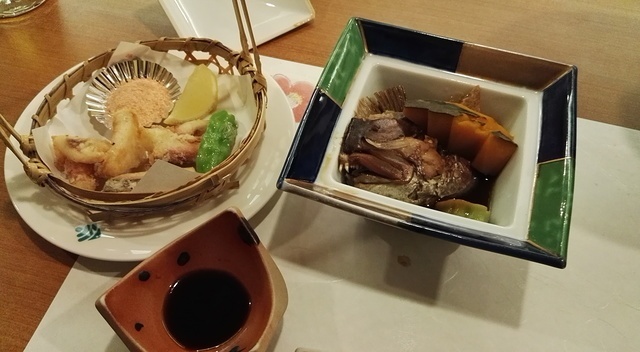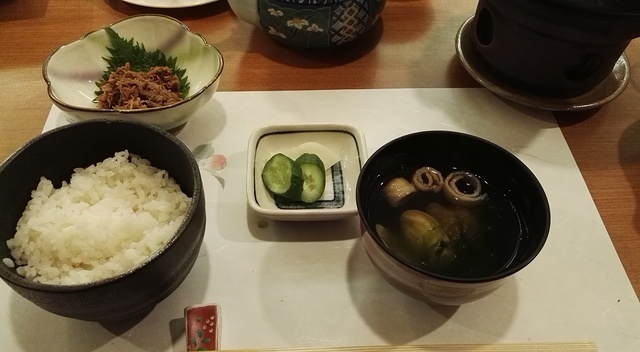 In general, the driving and the views was my highlight of the day in general. For tomorrow, I will be visiting Uwajima and spending the night in a small guesthouse in Ozu.