NW Kyushu Trip Info & Yanagawa
Note: The opinions and views expressed in this user report are those of the individual author and do not necessarily reflect the opinions and views of japan-guide.com.
July 17, 2016 - NW Kyushu Trip Info & Yanagawa
My name is Mathew Fedley and I am a teacher of mathematics and science who lives in Suzhou, China. My passions include my main profession (teaching) along with travel, walking, geology and photography. Over 2 slow paced weeks in sweltering July, I'm planning to travel around Fukuoka, Saga and Nagasaki prefectures in Kyushu mainly through public transport. As such, I'll be posting some user reports which will hopefully inspire people to visit some of the less touristy areas of Japan.

For today's post I will cover where I will be travelling, show you how to get to Yamagawa from Fukuoka along with showing you the main sites in this pretty canal town.

Please note that all opinions are mine and do not necessarily represent the owners of this website. Most of the research has come from this website, many helpful posters from the JG forum, some tourist information centres and extensive research. All sites and hotels were paid for my myself and do not include any paid endorsements.
At present, I am planning to visit the following locations:

Fukuoka - Kitakyushu - Karatsu - Saga - Ureshino - Takeo - Hirodo - Huis Ten Bosch - Nagasaki - Unzen - Fukuoka

Do note that I will also be visiting quite a few other locations along the way which are not mentioned above. For example - I will also visit Yamagawa & Daizaifu while in Fukuoka city.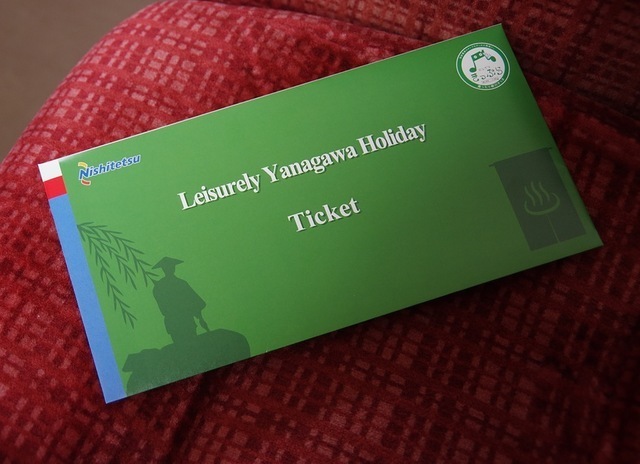 To get to Yamagawa - you catch the Tenjin-Omuta Line from Nishitetsu-Tenjin Station to Nihshitetsu-Yamagawa Station. The train takes roughly 48 minutes by Limited Express and leaves roughly twice per hour (850 yen one way)

As I have a love of canal towns and onsens, I decided to buy the Yuttari Yanagawa Ticket Pack from Nintetsu Tenjin Station which costs 3,170 yen per person. The tickets can be purchased on the 2nd floor of Nintetsu-Tenjin station between 8AM and 2PM next to the automatic ticket machines.

For the price - you get:

(1) Round trip ticket
(2) 70 Minute Yanagawa Kanko Kaihatsu Boat Tour
(3) Kampo-no-yado Yanagawa hot spring bath ticket
(4) An English map of the town along with easy to understand English instructions of how to use your tickets.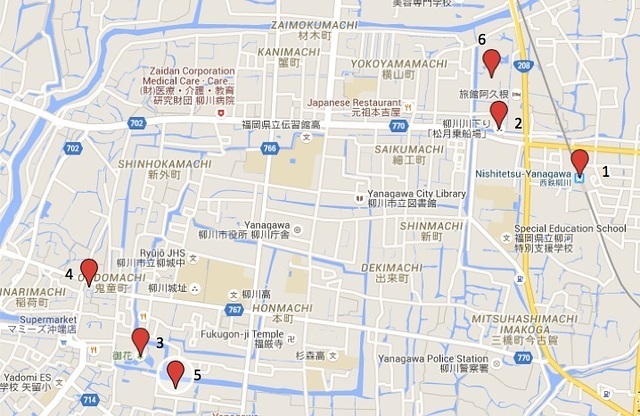 The locations visited today include:

(1) Nishitetsu-Yamagawa Station
(2) Yanagawa Kanko Kaihatsu boarding pier
(3) Ohana Shohtoen
(4) Toshima Residence
(5) Kampo-no-yado Yanagawa Onsen
(6) Mihashira Shrine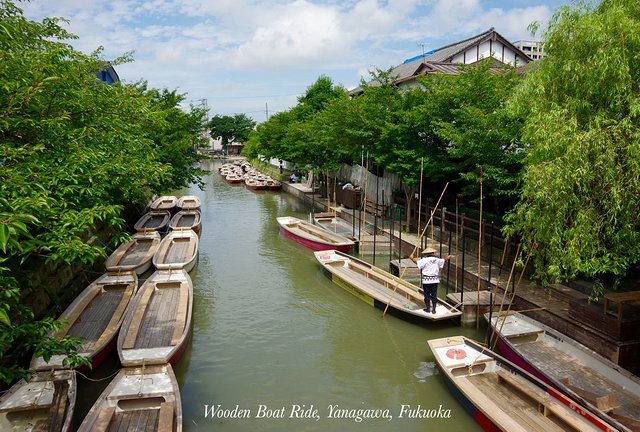 As I visited on a Sunday in summer, there were quite a few people on the train who had also purchased the same ticket as I did. Due to this - people dressed in white shirts (above) are at the station who ferry you to waiting minibuses to take you to the starting point.

After about a 3 minute drive - you park next to Mihashira Shrine and get on the boat with another 15 or so fellow travellers. As this location is easily reached by train from Fukuoka - they are reasonably well set up for English, Korean and Chinese tourists.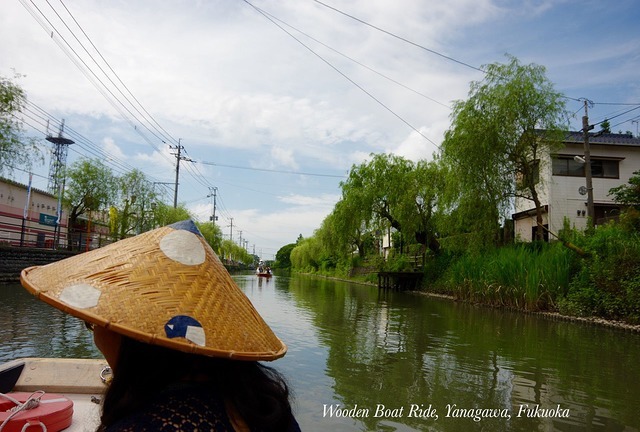 Yanagawa used to be a castle town - so the main canals are the remnants of the old two moats. It takes roughly 70 minutes to reach the main area with the driver steering with a long pole. Most of the trip is through residential housing so it might not be as interesting for Japanese tourists.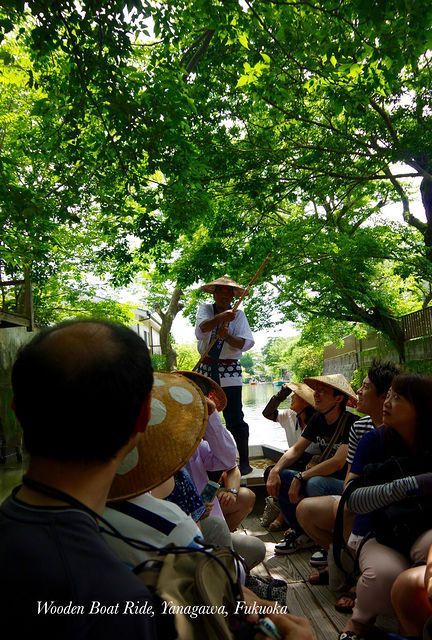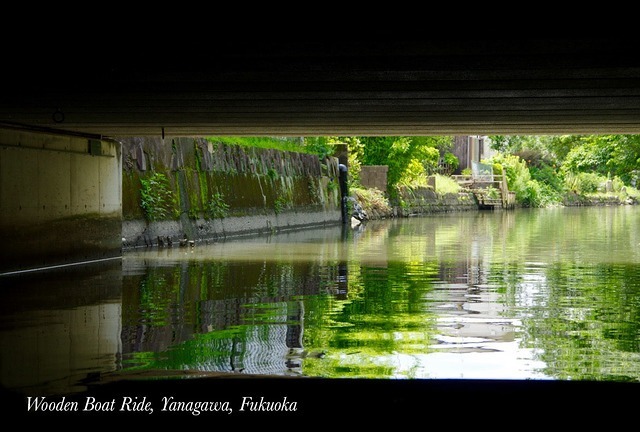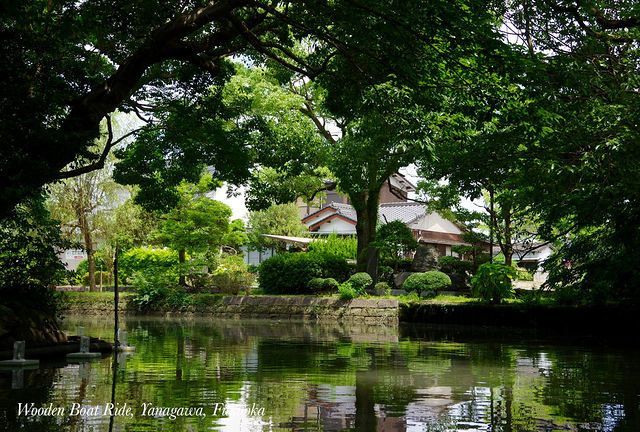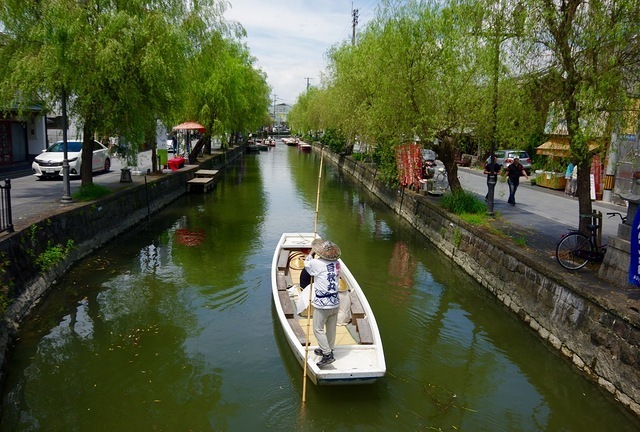 Once you are dropped off at the final destination - the driver will tell you that you can also catch a minibus back to the station every half hour after 2pm. This was of course on a weekend during summer vacation - so I'm not sure if it's true for all occasion.
Around a 3 minute walk from the boat drop off point is Ohana Shohtoen - which consists of a garden, museum and old european style residence. It costs 500 yen to enter (450 with discount coupon from ticket pack).

At present - one of the main buildings is undergoing major repairs which means that you cannot currently enter the garden which is a shame. It's not known if the works are due to the recent earthquake.
The museum had the normal smattering of calligraphy's, samurai outfits, paintings and the like. However - a large scroll with interesting drawings was the most interesting to me.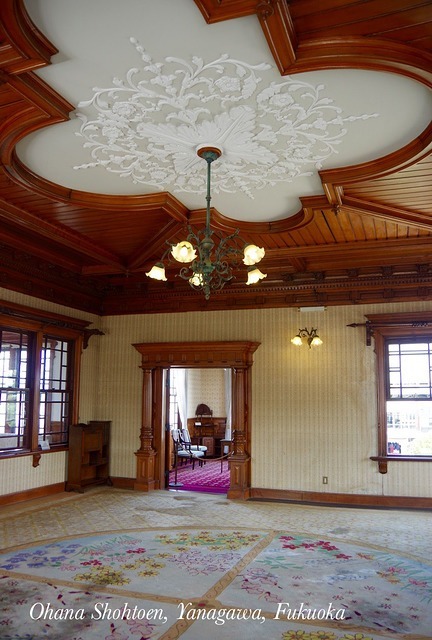 After the disappointment of the garden, I was about to leave and was shown to the old european style residence next to the main hotel. It's reasonably interesting for most people but I've seen this type of thing many times in Japan. Note that it's possible to eat lunch here.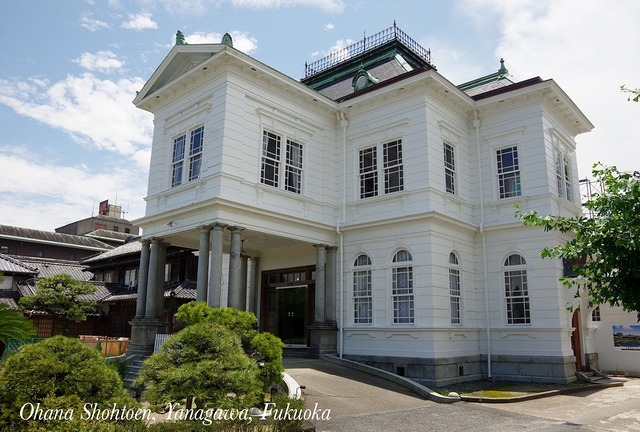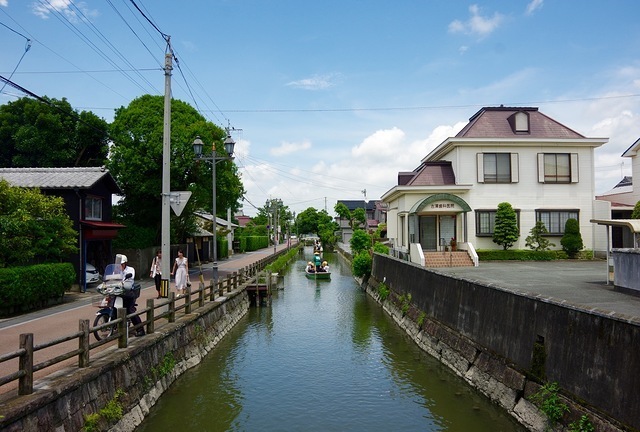 One of the good things about Yanagawa is the Japanese and English signage. Often - there is even paragraphs of English information talking about the history along many of the main canals. This town has done it's best to cater to western tourists.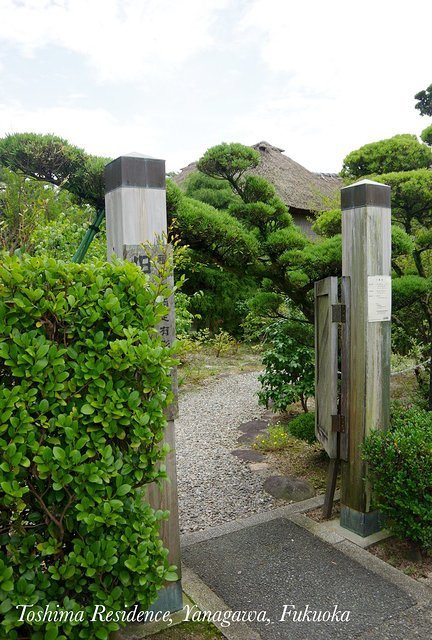 Around a 5 minute walk from the previous location is the pretty Toshima Residence. Like many former Samurai residences there is a thatched roof, pretty gardens are tatami flooring. It costs 100 yen to enter and it's a shame that you can't get green tea and a sweet while you looking onto the garden from the main seating area.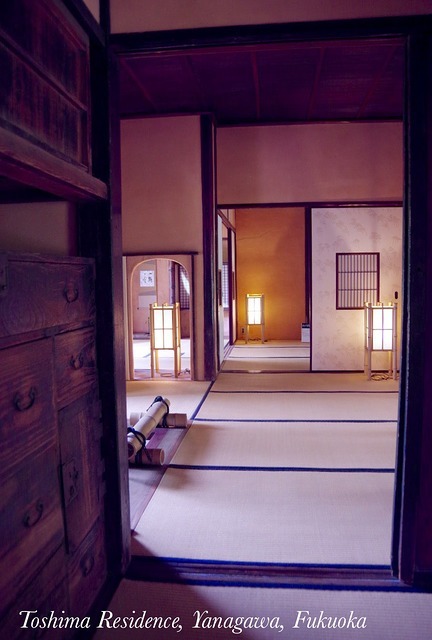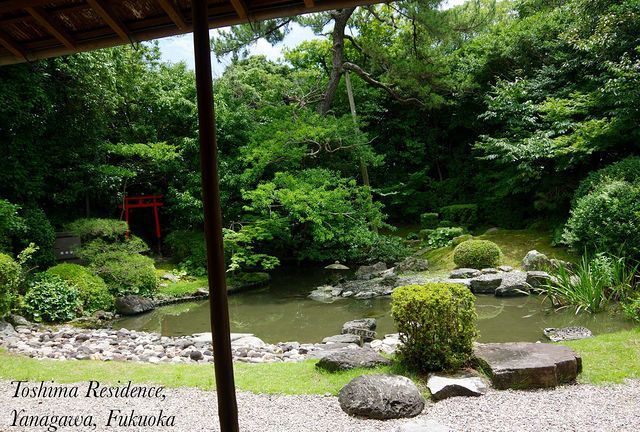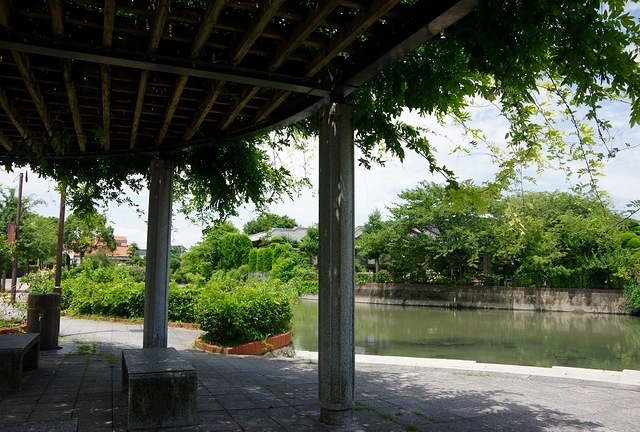 I now started to make my way to the onsen - which was not as easy to find as you would have thought - especially using Google Maps. If I used google maps, it would have been a 12 minute walk from one location. If I followed the signs (which I did) - it took 3 minutes!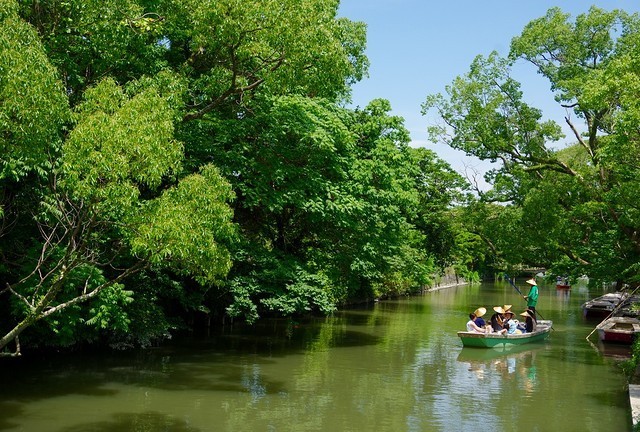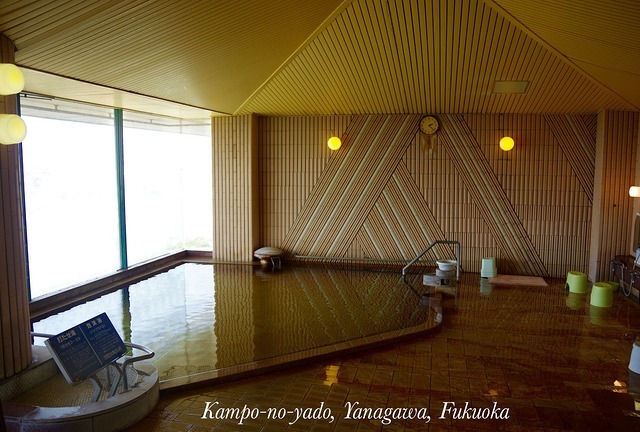 Like most onsens, there are separate mens and womens onsens. There is also a rotenburo downstairs but I do not know if it is mixed or gender segregated bathing. One thing which should be noted is the it's quite common for small kids to come to the onsen with their parents. As such - it's not uncommon for small boys and/or girls (normally under 6) to be in the onsen with the opposite gender. This is considered normal here. Also note that I only took a picture of the male onsen as there was no-one here or in the changing rooms. In general - people in onsen = NO PHOTOS!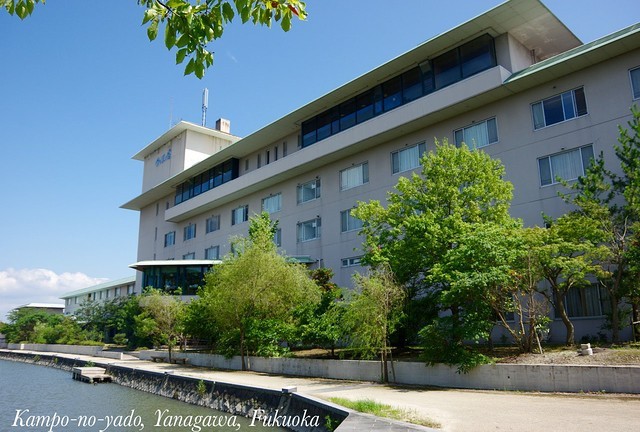 So that you know - this is what the outside of the onsen/hotel looks like. Do note that towels are not included in the cost but can be purchased for 160 yen (slightly better than the normal small onsen towels you can buy and take into the onsen)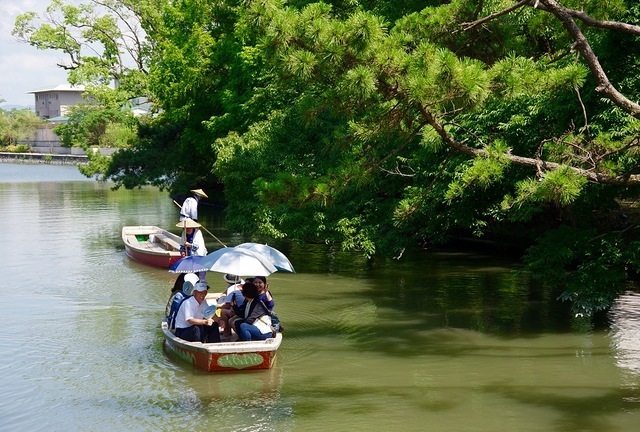 One of my favourite sites for today was 2 boatmen taking roughly 14 boats back to the starting point. It was quite interesting.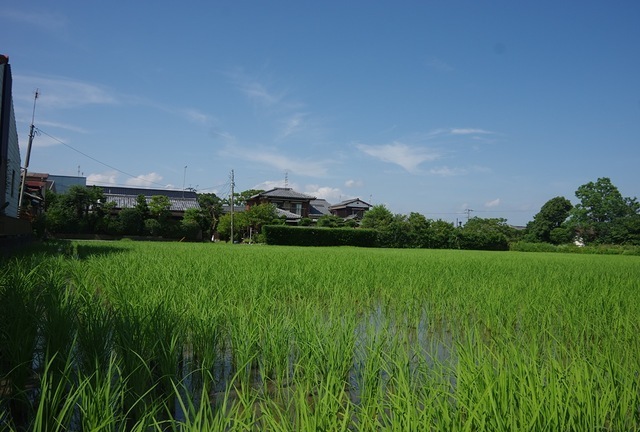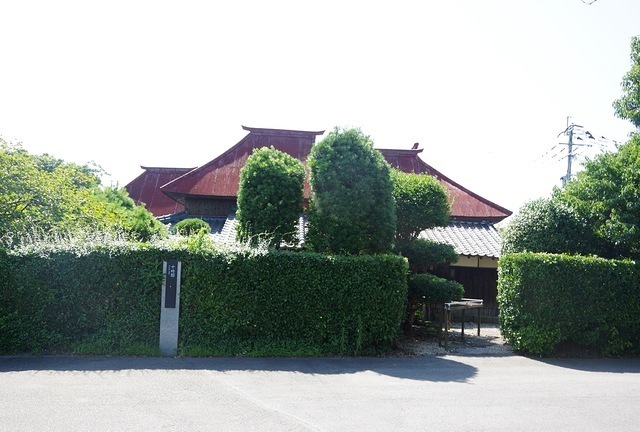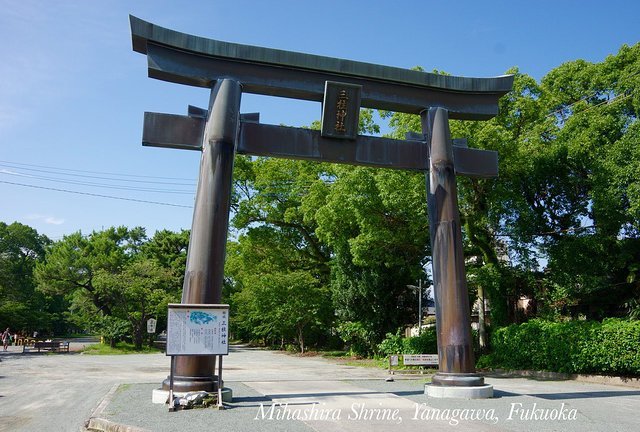 Around a 20 or 30 minute from the final boat stop is Mihashira Shrine, which is located behind the first boat stop. For those who are new to Japan - this shrine is a good starter as there are a few different types of Shrines (such as Inari etc). There is also a 200 meter walkway and nice pond which is not uncommon at some of the better shrines.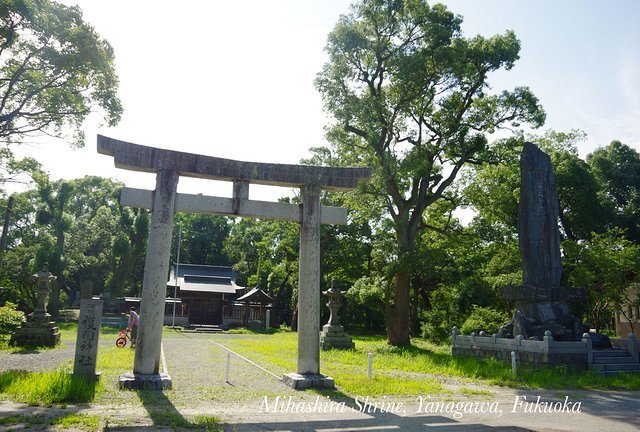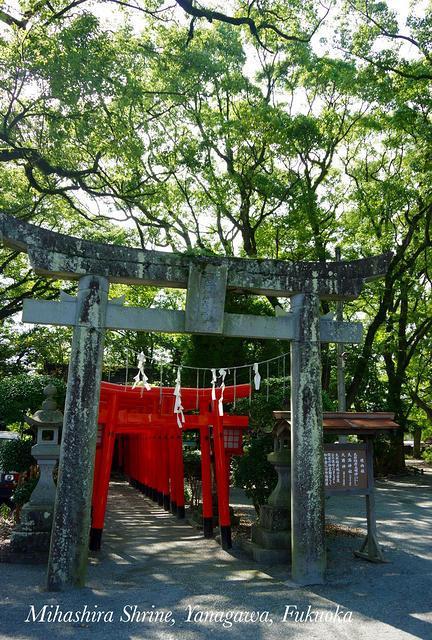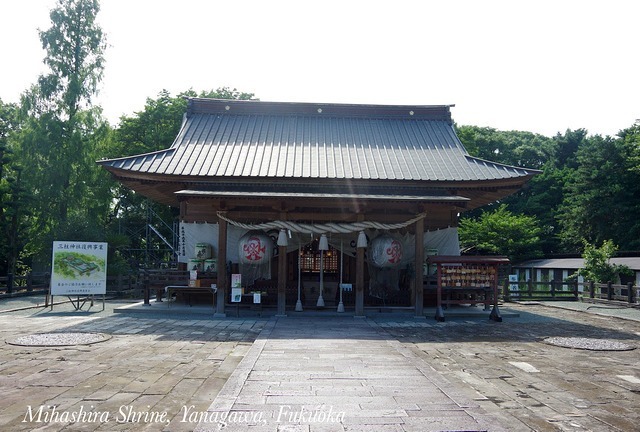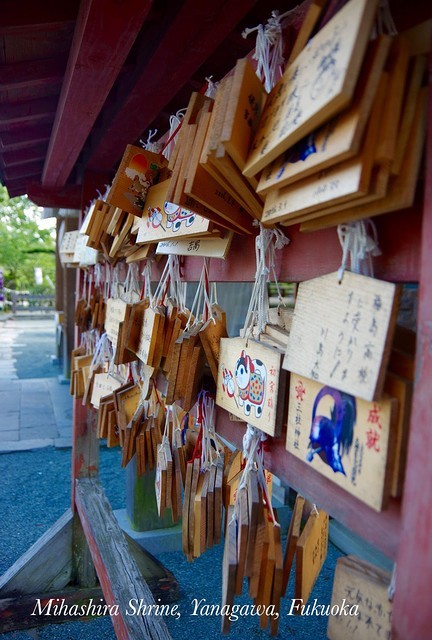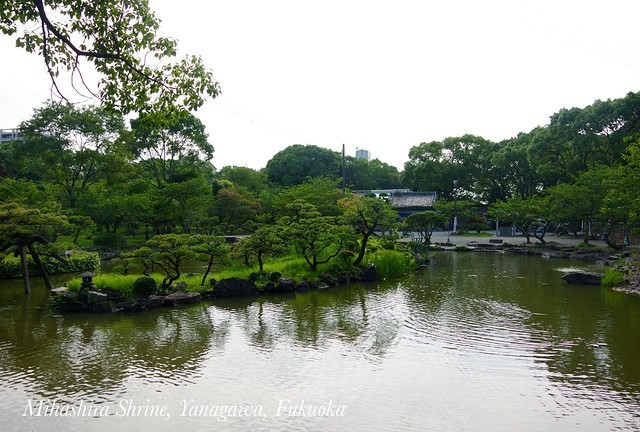 Do note that there are still some other main attractions in Yanagawa which I did not visit but I'm not a fan of visiting writers museums and homes. I'm also not a big fan of museums so I tend to choose them carefully.

For tomorrow - I'll either be visiting some attractions in Fukuoka or visiting Nokonoshima Island (weather dependant). Please note that my post for Fukuoka city will be one of my last posts as I'll be visiting here on my last day as well.

If your interested in viewing Chinese Canal Towns that I've visited - it can be viewed here: http://www.chinawatertowns.net

Further Information

Fukuoka Ticket Packs: http://www.ensen24.jp/global/english/ (English)
Yanagawa Tourism Bureau: http://www.yanagawa-net.com/eng/ (English)