Nokonoshima Island - Fukuoka
Note: The opinions and views expressed in this user report are those of the individual author and do not necessarily reflect the opinions and views of japan-guide.com.
July 18, 2016 - Nokonoshima Island - Fukuoka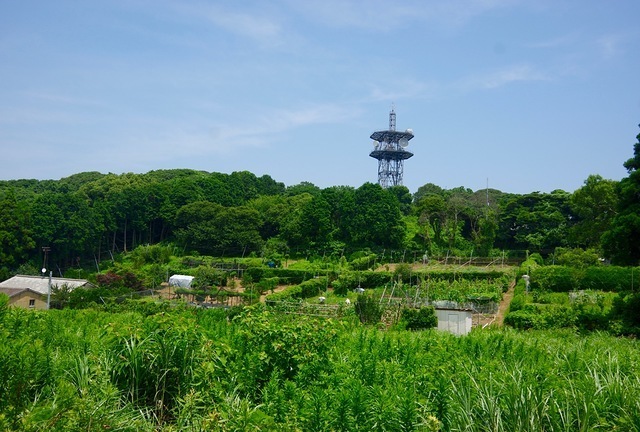 For my second full day in Fukuoka City, I decided to visit Nokonoshima Island which is located relatively close to the city centre. This small island is connected by hourly ferry and is most famous for the Nokonoshima Island Flower Park.
As you can see through the locations visited today - it does not look like I did much but it takes a while to get to this island. Public transport is also sparse with a bus running to Nokonoshima Park about once every hour. There are however plenty of walks on this island but do note that it is quite hilly.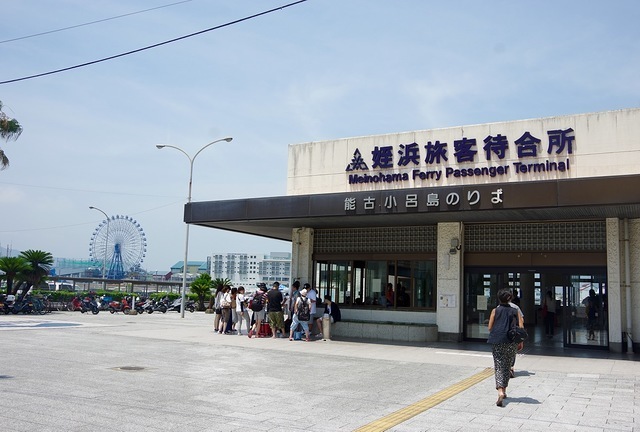 To reach Nokonoshima Island, it's best to catch a bus as the ferry terminal is not near a metro station. The most popular buses were 301 and 302 which seems to run to Hakata and Tenjin. These buses leave multiple times an hour. I suggest using Google Maps for bus times. It also costs 230 yen one way to catch the ferry to the island - which normally leaves at 30 minutes past the hour to the island and on the hour back.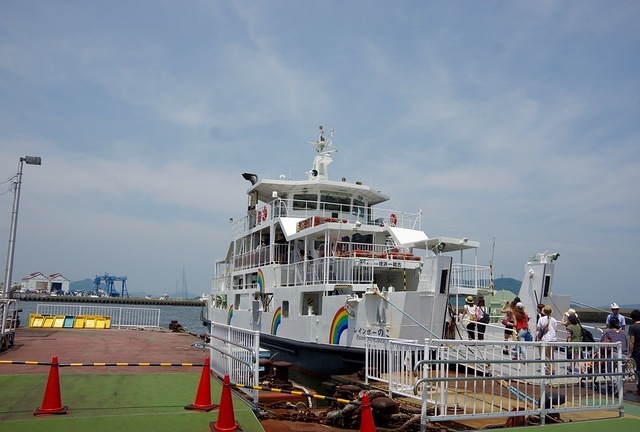 Even though it was a Monday, there were still a lot of people travelling to the island due to it being Japanese school holidays.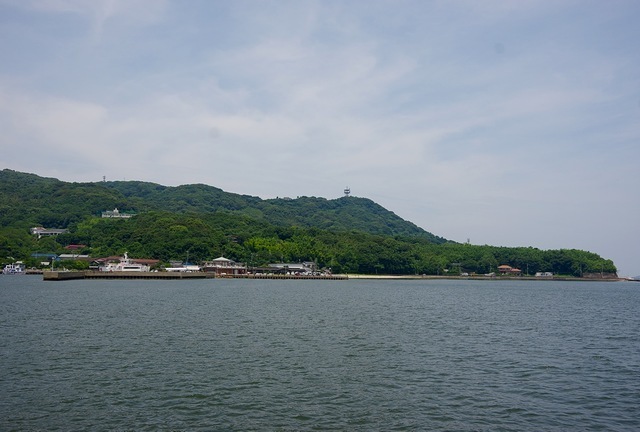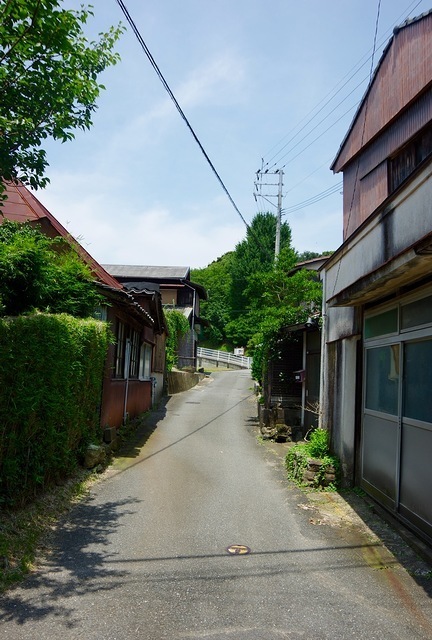 As I got here at roughly 11:40 and there are limited buses - I decided to walk to the Flower Park which took around 90 minutes with stops. The next scheduled bus was 12:55 - which I ironically met when I got to the flower park.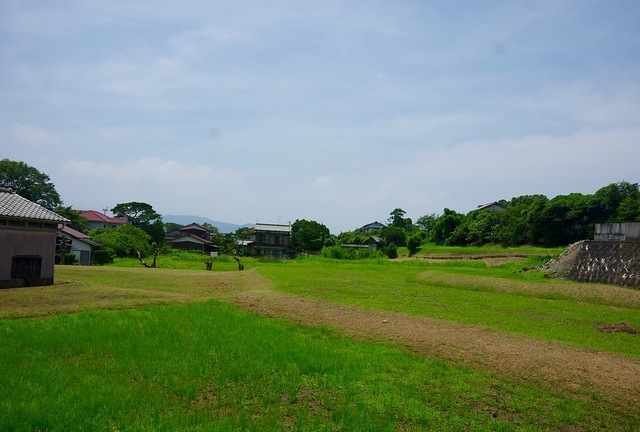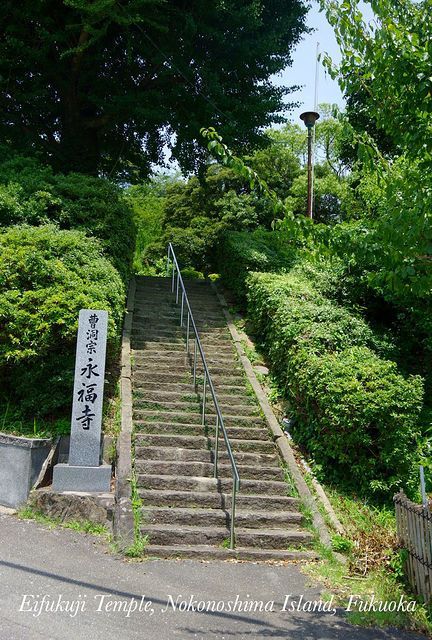 Around a 5-6 minute walk from the ferry port is the small Eifukuji temple. It's nothing special but it has some nice statues.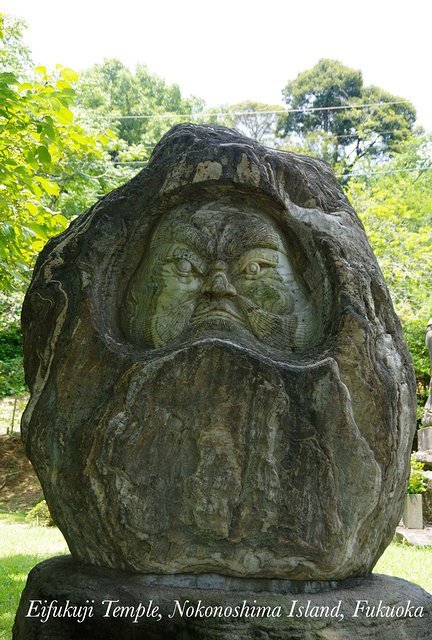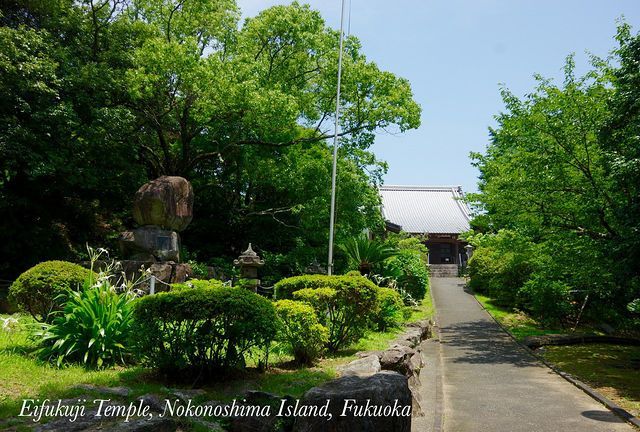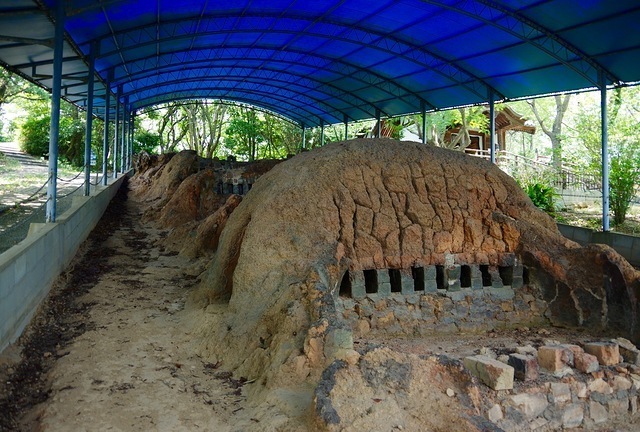 Around another 100 meters away are some old kilns from the 17th century.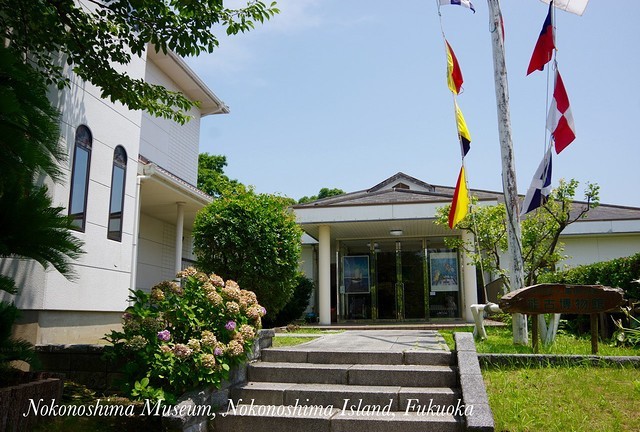 Further uphill is the Nokonoshima Museum which talks about famous locals, boating and the history of the island. There are also nice views looking onto Fukuoka city as it's on the side of a hill. It costs 400 yen to enter but for some reason only cost 200 yen. It's also normally opened on holidays, Friday, Saturday and Sunday but they let me in on a Monday...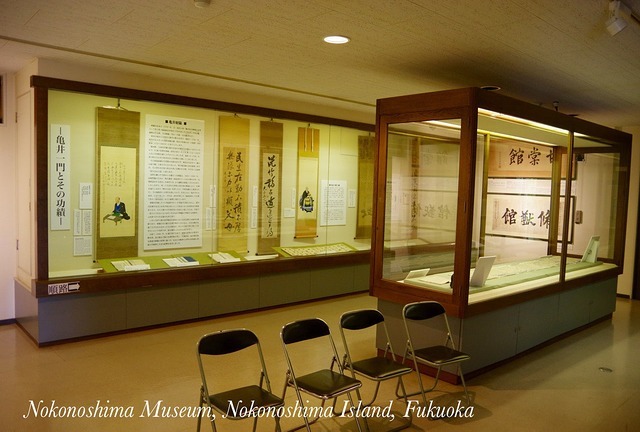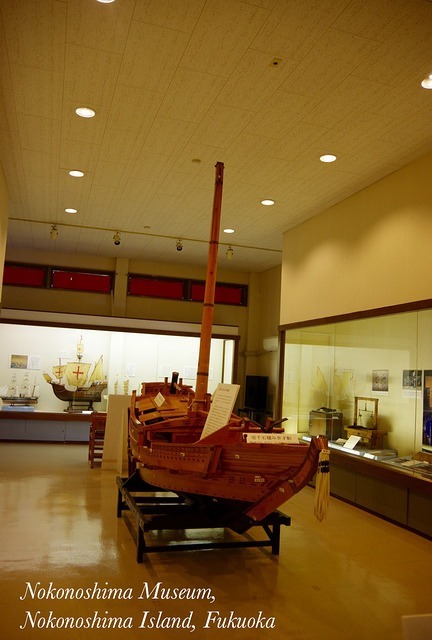 As Fukuoka is reasonably close to China and Korea, the town has strong links to both countries. One of the former residents of the island worked enough with the Chinese Emperor to be given a gold sigil which is small but also quite impressive.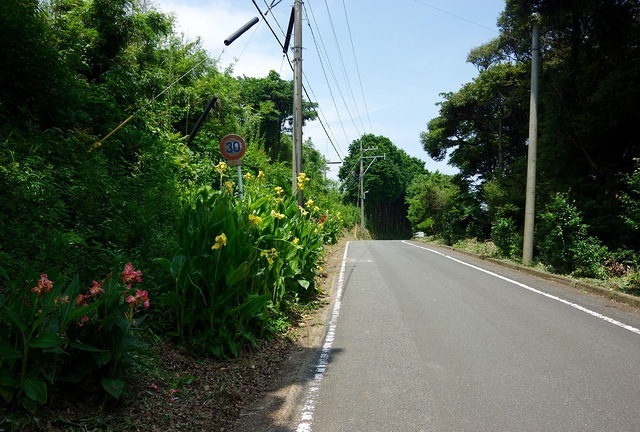 From the museum - it takes a little under an hour to walk to the Flower Park. It should be noted that the first 20 minutes is a rather difficult walk uphill it you walk along the main road. There are two walking tracks that may be a lot easier as the do not go through the middle of the island (where the hills are!)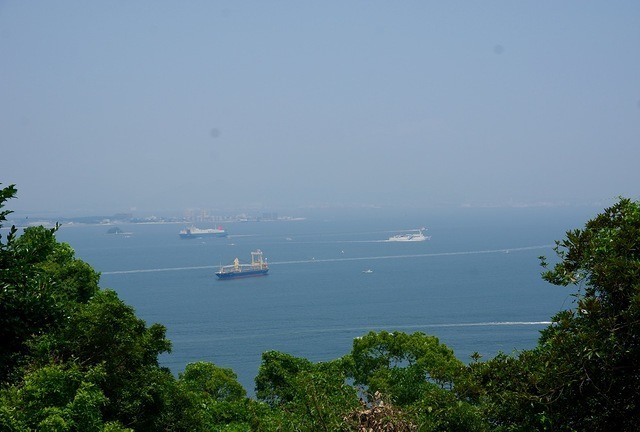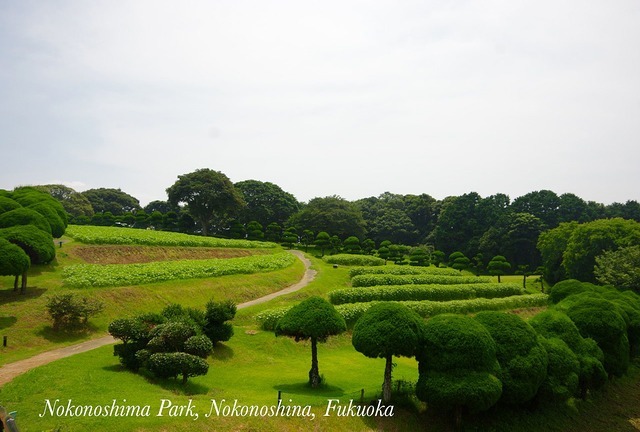 The Nokonoshima Island Park costs 1000 Yen to enter and will take around 2-3 hours for most people to stroll around the park. The park itself is spread over quite a large area. One of the more fun activities which can be undertaken at the park is a 9 hole game which is a cross between golf and croquet. This costs 500 yen to play and would be really fun with a group of people.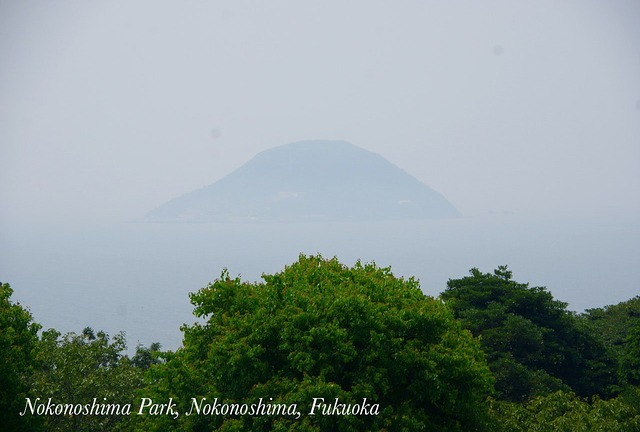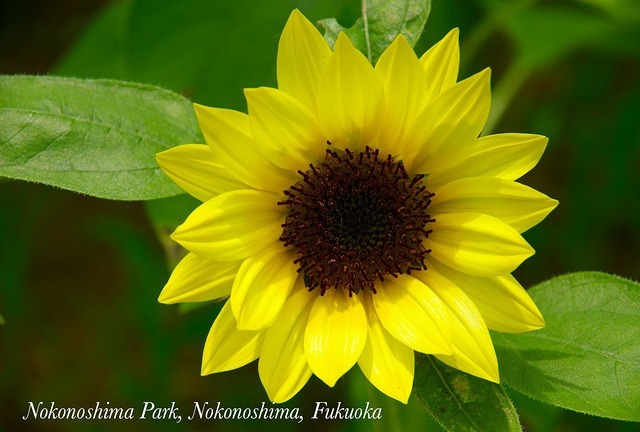 Towards the back end of the Golf was some flower fields which will be ready in around 3 or so weeks. This was probably the most mature sunflower at present in the field.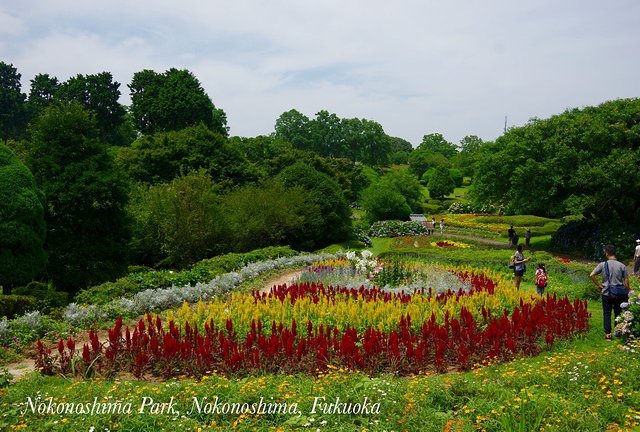 The park also rotates many of the plants throughout the season in the main areas. However - it's not the main season for flowers at the moment. That is meant to be spring and autumn at this location.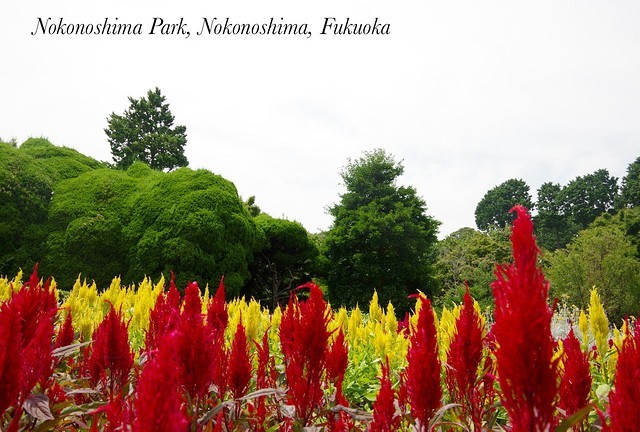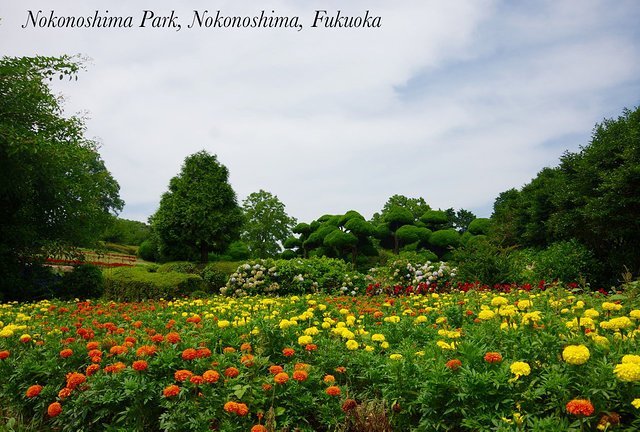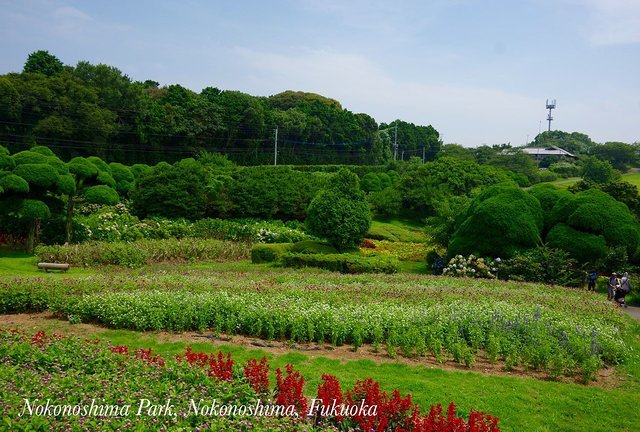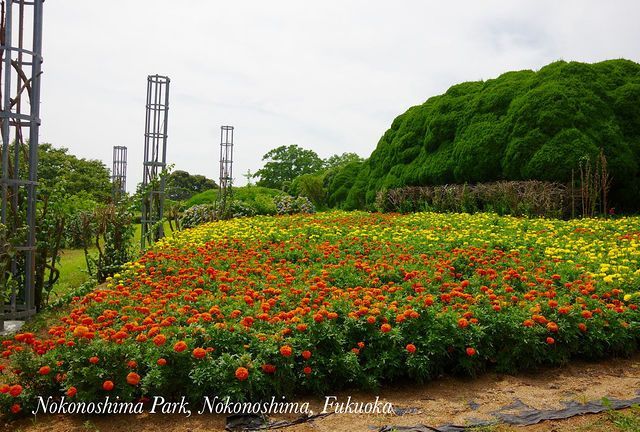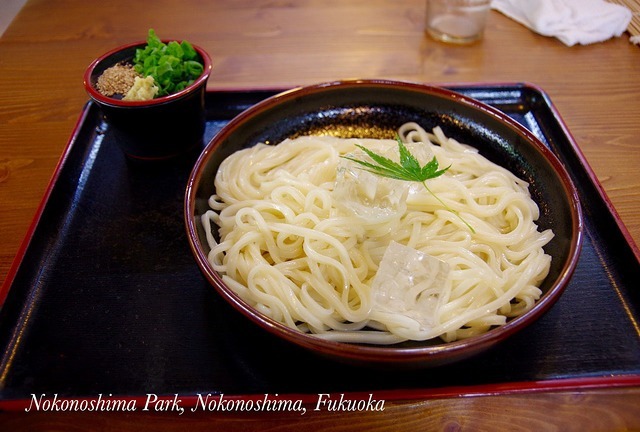 There are quite a few different eating options here with a noodle shop, a cafe and a large restaurant opposite the main flower field. As it was hot - I decided to have some cold soba which went down quite well....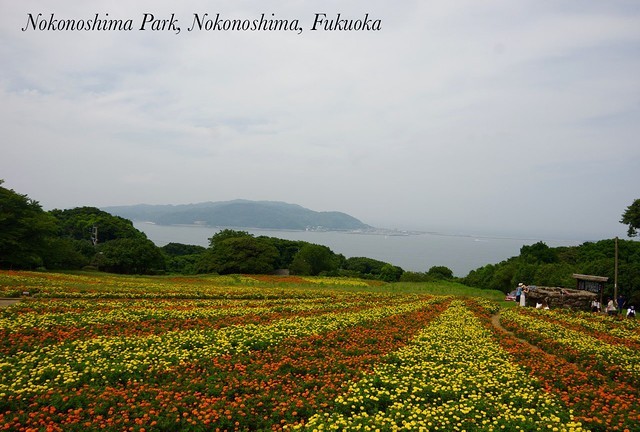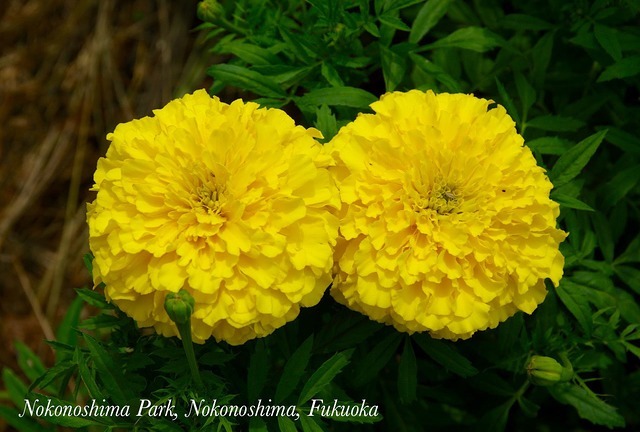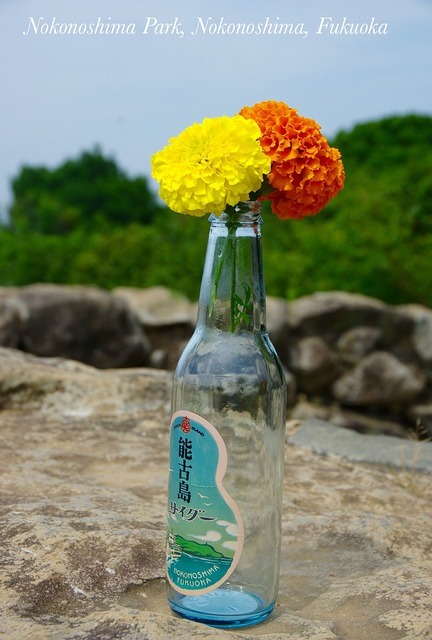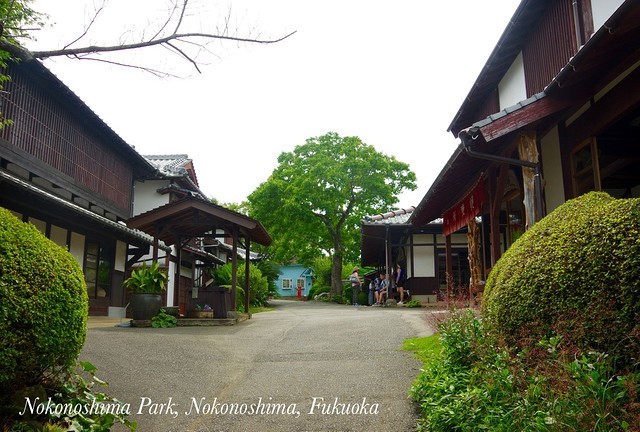 As the park is quite large, it spreads over both sides of the main road on the island. Close to the area where you cross is an area where you can also complete some pottery and other similar activities.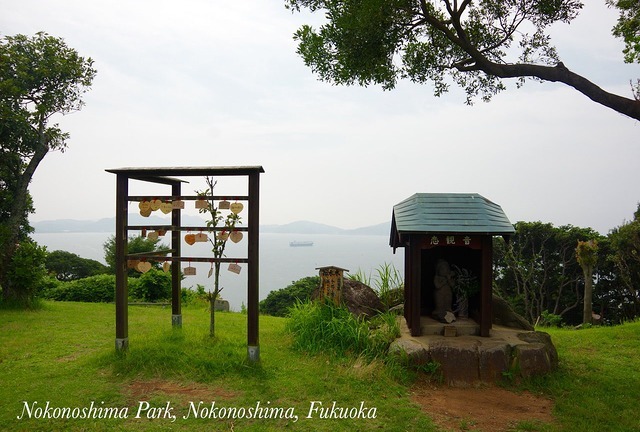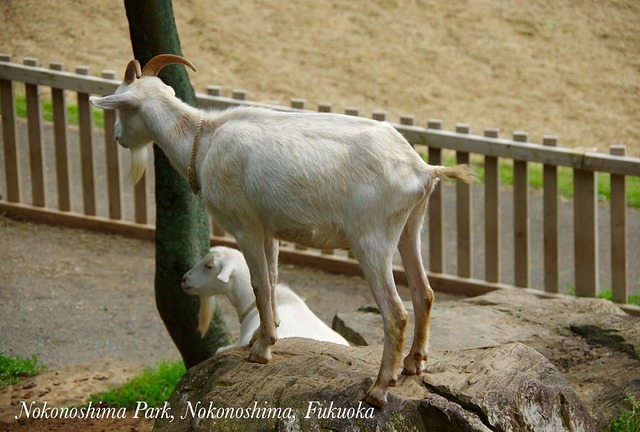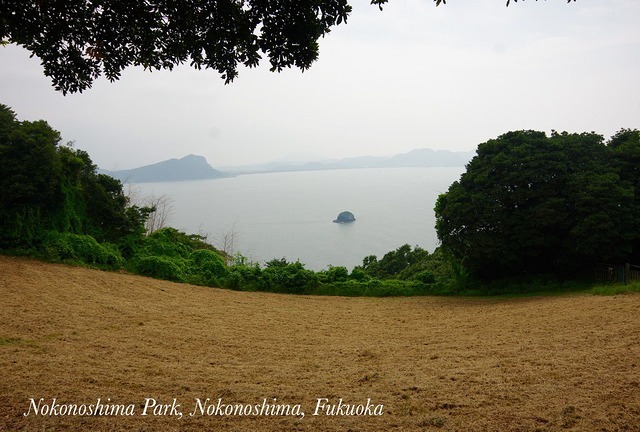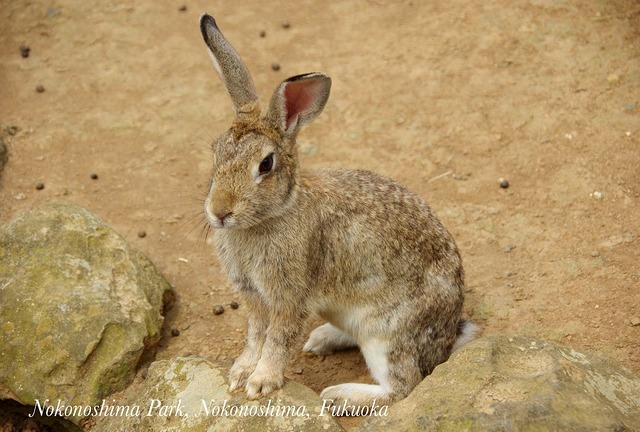 One of the more interesting activities that can be completed here for some people is feeding rabbits. It costs 100 yen for the food if that type of thing interests you. I've fed squirrels before - but I've had a pet rabbit so it's nothing too much for me.
For tomorrow, I'll be visiting Dazaifu before heading up to Kitakyushu by Shinkansen.

Further information:

Nokonoshima Island Park: http://nokonoshima.com/en/parkguide/ (English)