Gardens of Takeo - Saga Prefecture
Note: The opinions and views expressed in this user report are those of the individual author and do not necessarily reflect the opinions and views of japan-guide.com.
July 25, 2016 - Gardens of Takeo - Saga Prefecture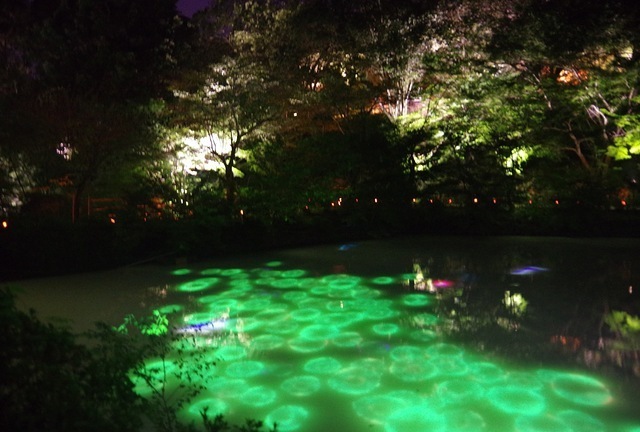 Takeo is a easily accessible onsen town with good transport links to both Nagasaki and Fukuoka. The town also has some good attractions such as the Saga Space and Science Museum along with a plethora of places to enjoy an onsen. It should be noted that Takeo is reasonably spread out and it's possible to rent an electric assisted bike from the train station for 500 yen for the day - but I decided to stay around Mt Mifune where my hotel was located.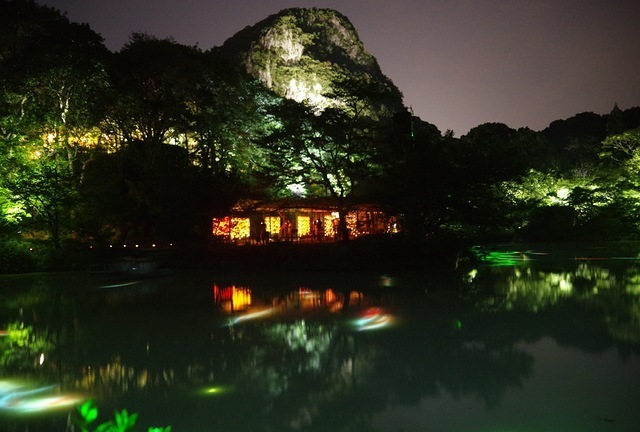 My first location visited was Mifuneyama Rakuen Gardens which is located roughly 3 kms from the train station or around a 5 minute walk from my hotel. This garden is open all year long - but has a light show which takes place from mid July to mid September. The grounds are open until 10:30PM and it costs 700 yen to enter. I do believe it's cheaper during the daytime but I cannot vouch for this.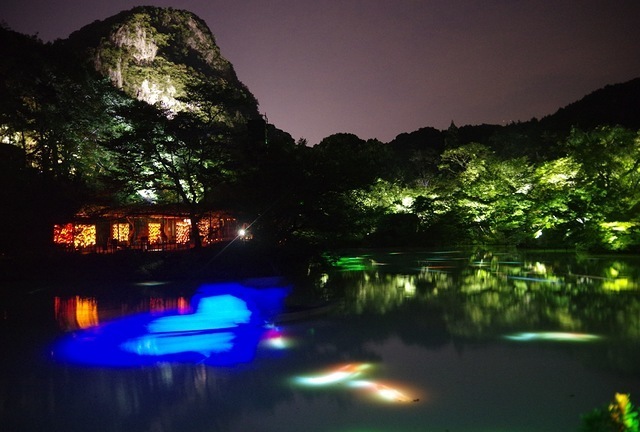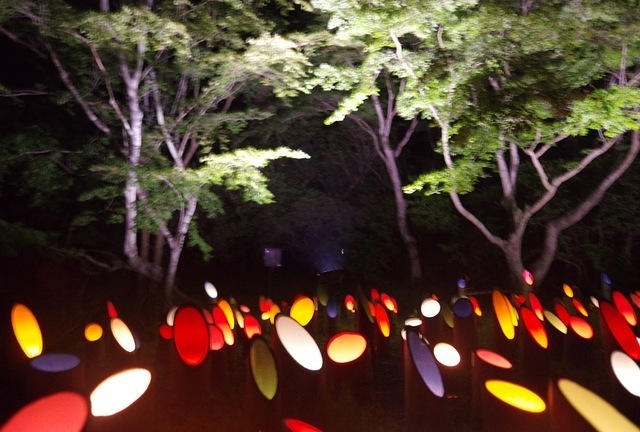 The garden itself is located next to a hill with a large pond at the base. As such, there are a lot of winding paths that both occur around the pond and away from the pond. There are a few light exhibitions away from the pond (such as above) along with a light show which lasts for around 10 minutes on the pond where a person on a boat paddles around the pond.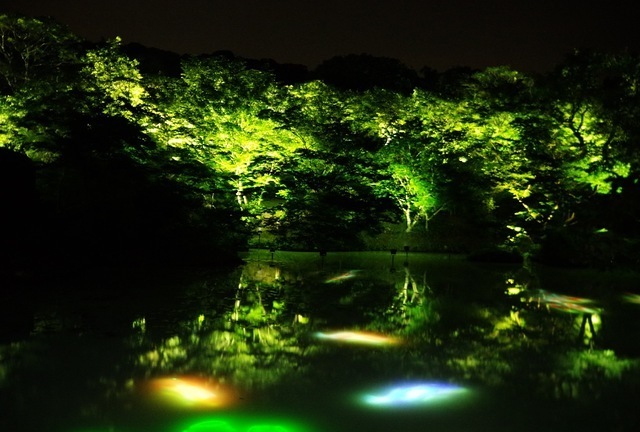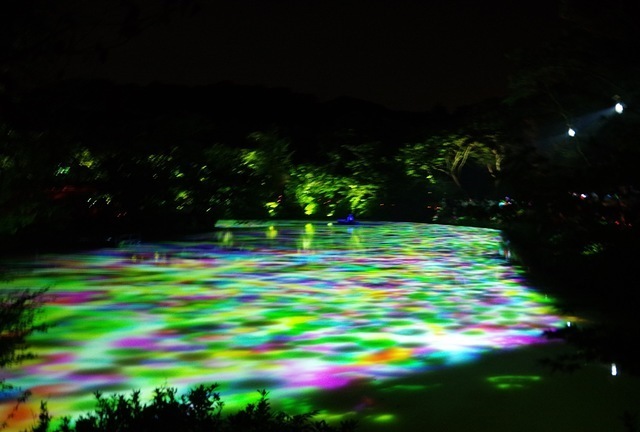 The one thing you will notice with these pictures is that they are not as sharp as my previous ones. This is due to the fact that I do not have a tripod with me and my camera has a long exposure in low light (several seconds). As such - it is extremely difficult to keep totally still for up to 15 seconds on some occasions. Due to this - the quality of the photos are not as good as they should have been.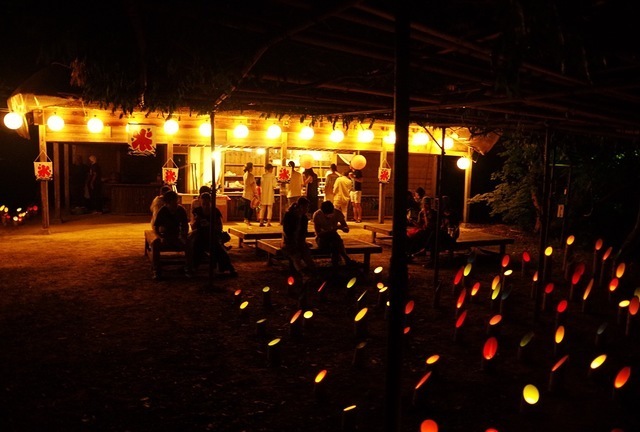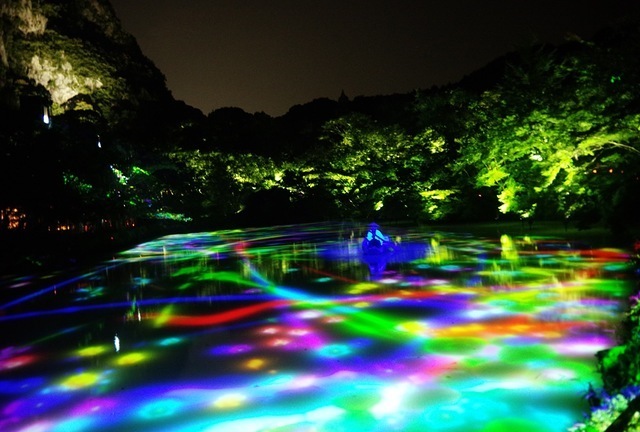 Even though I visited on a Sunday night, it was quite busy and it was difficult to find a location where there was not lots of people standing in front of your camera. When I did find a location where I could put my camera down - the photos did improve like what we see above.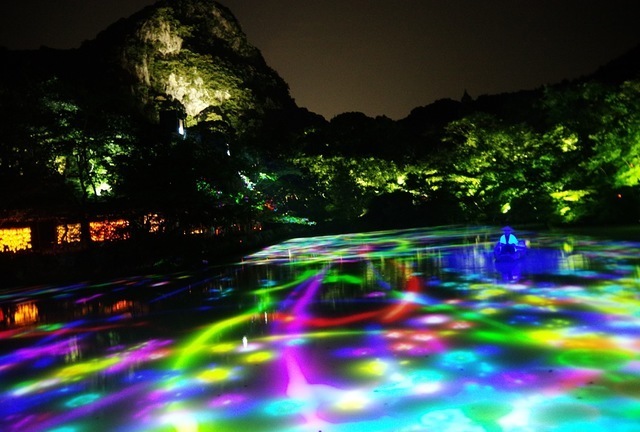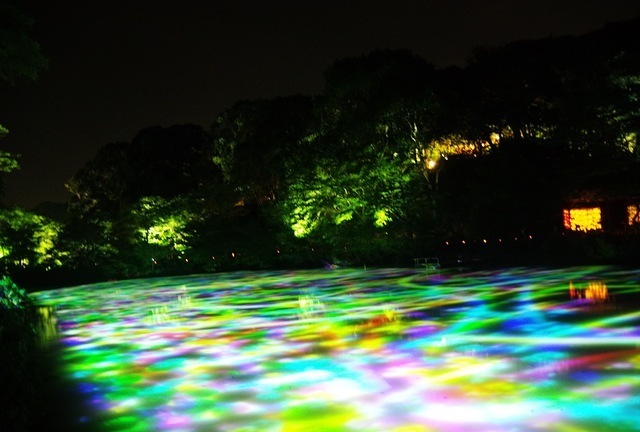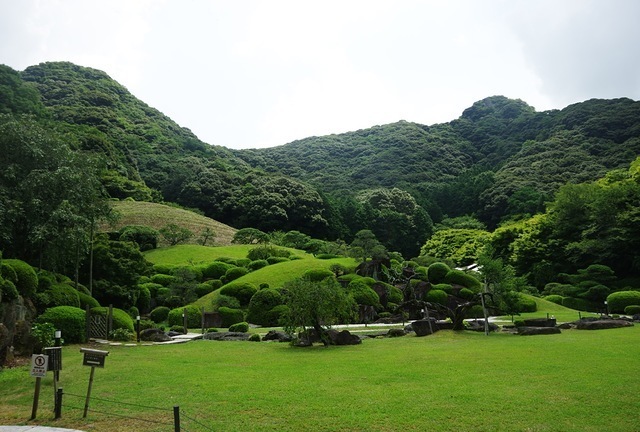 The second location I visited was the Keishu-En Garden which is located just down the road. It costs 600 yen to enter or 1000 yen with access to the museum. I would not recommend paying for the museum as it is rather small. I did not intend visiting this gardens - but I was given a free ticket as I was staying at the same hotel which owns this garden.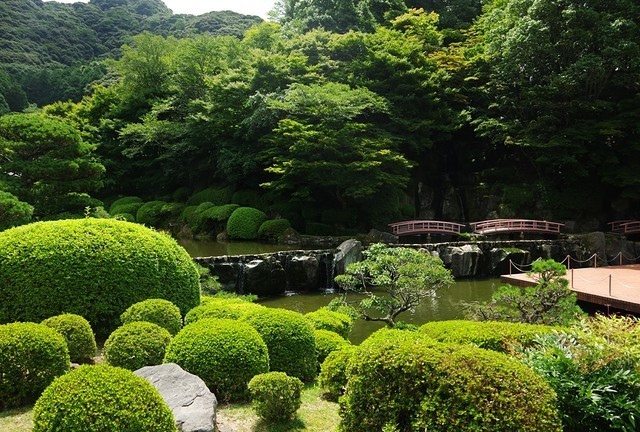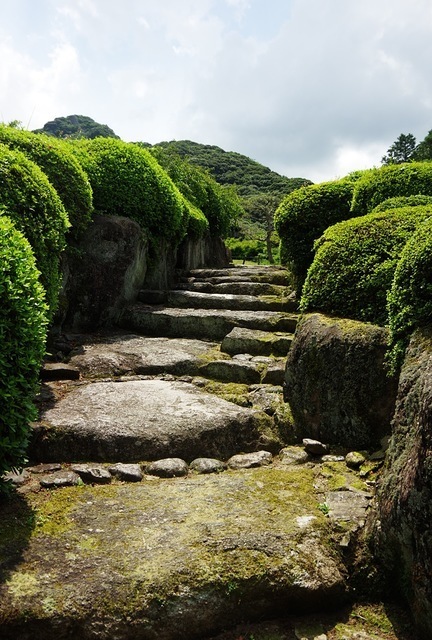 The garden itself consists of a small pond and a large tea plantation located on the side of a hill. There is also a large section of Japanese Maple which will look spectacular in late autumn.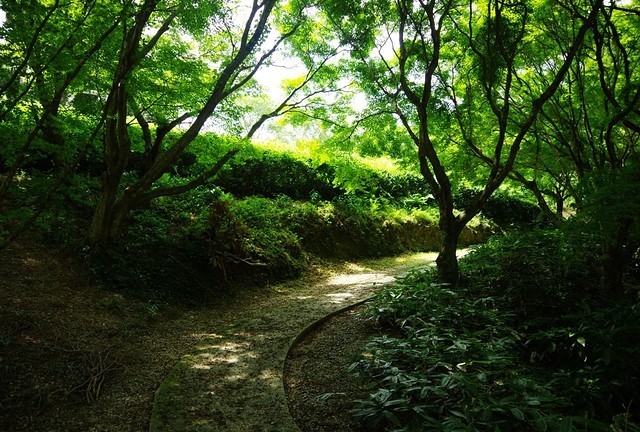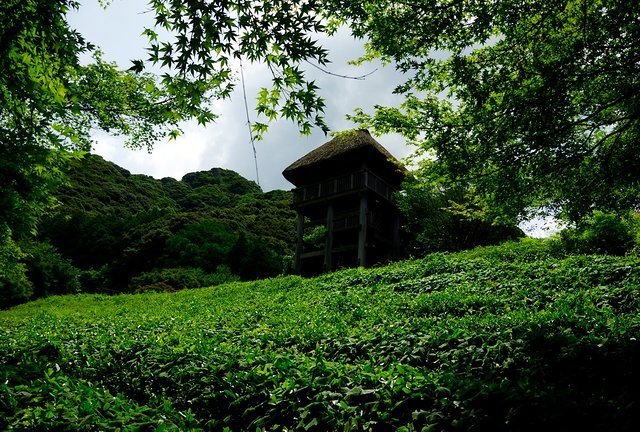 At first look - the garden looks small but it's actually larger than it first seems. I ended up spending over 45 minutes here but it was quite hot so I moved a little quicker than usual.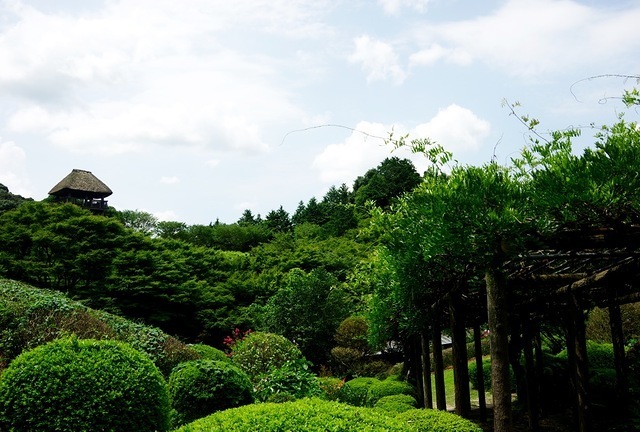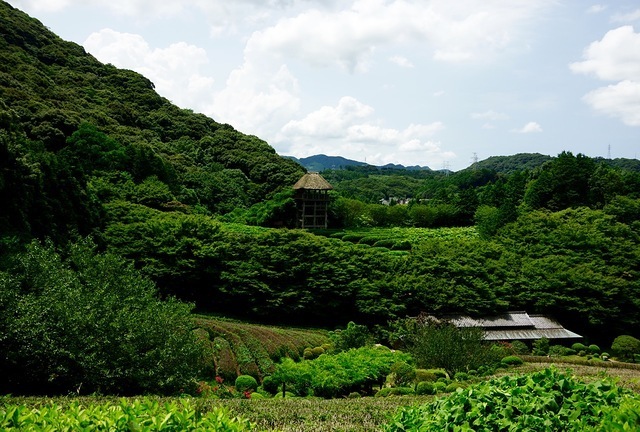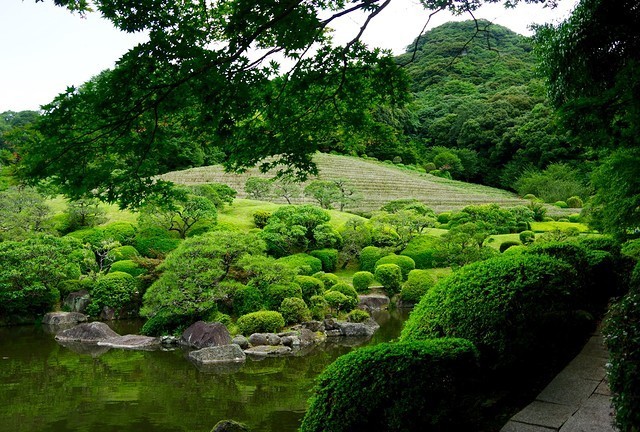 One thing that should be noted is that there is a nice tea serving location but it was closed when I visited. It seems as though it is open during peak season - but it totally devoid of clientele in off season. I was the only person in the garden for the whole time I was here.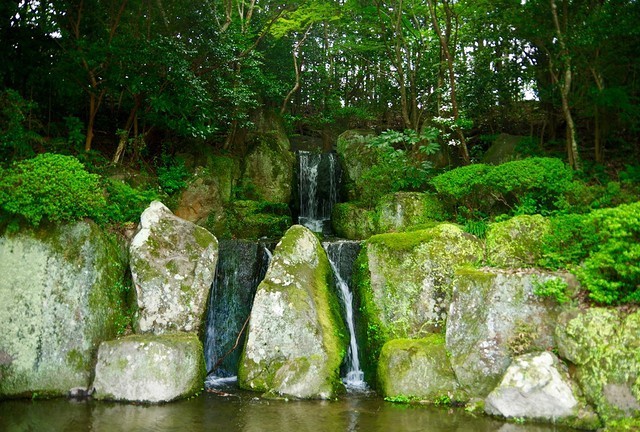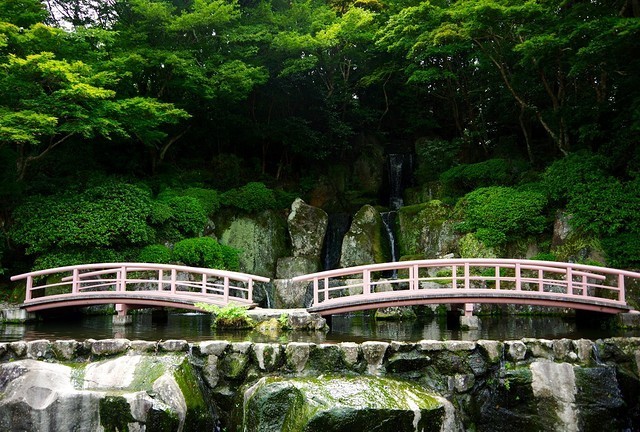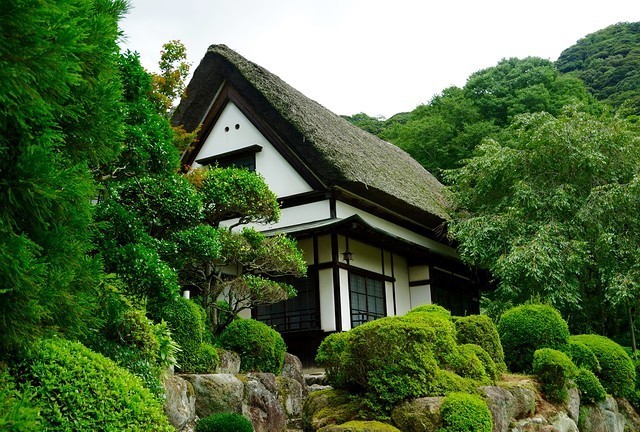 For my next post - I'll be catching a train to Sasebo and then a bus to the rural Hirado Island which used to be a Dutch trading port in the 16th century. It should also be noted that I did not really explore Takeo and there did seem to be a lot of things to see and do. I just decided to take an easy day.

Further information:

Takeo Tourist Website: http://www.takeo-kk.net (English translation option)
Mifuneyama Rakuen Garden: http://www.mifuneyamarakuen.jp (Japanese)

Keishu-En Garden: http://www.yokomuseum.jp/en/keisyuen.html (English)