Nagasaki City - Southern Attractions
Note: The opinions and views expressed in this user report are those of the individual author and do not necessarily reflect the opinions and views of japan-guide.com.
July 29, 2016 - Nagasaki City - Southern Attractions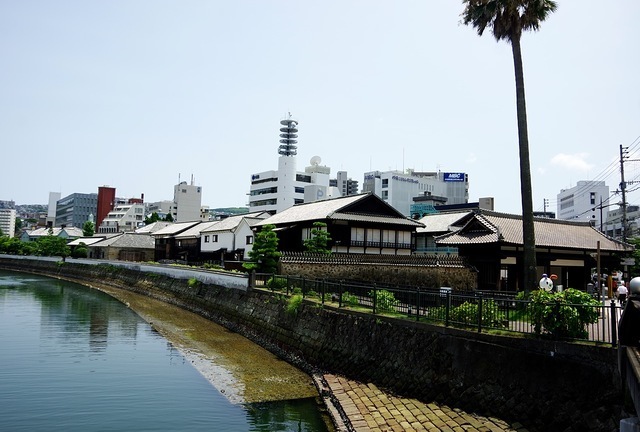 At present, I have travelled to many parts of Japan but Nagasaki is probably close to my favourite major city in Japan. For today's post I'll cover some of the major sites to be found in the southern section of the city.
As I completed my tour of Hashima Island earlier in the day, I visited the following locations by foot at they are reasonably close to the main wharf. The locations visited includes:

(1) Dejima Island
(2) Nagasaki Chinatown
(3) Nagasaki Art Museum
(4) Dutch Slope
(5) Confucian Temple
(6) Oura Church
(7) Glover Garden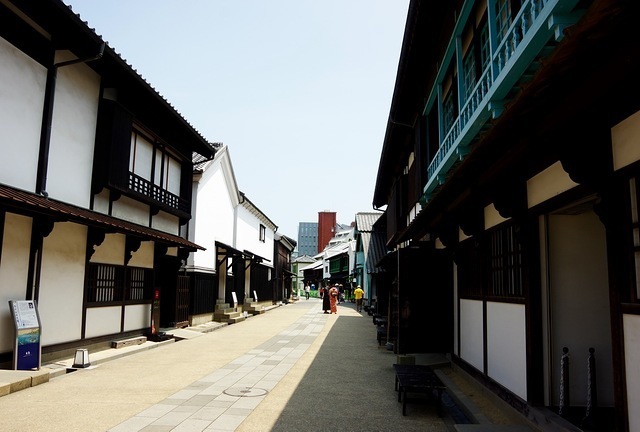 Dejima Island is the former location where Dutch Traders used to live in Nagasaki during Japan's two centuries of isolation. This location costs 510 yen to enter and entails original along with reconstructed buildings to give the location a feel of being back in the 1800's.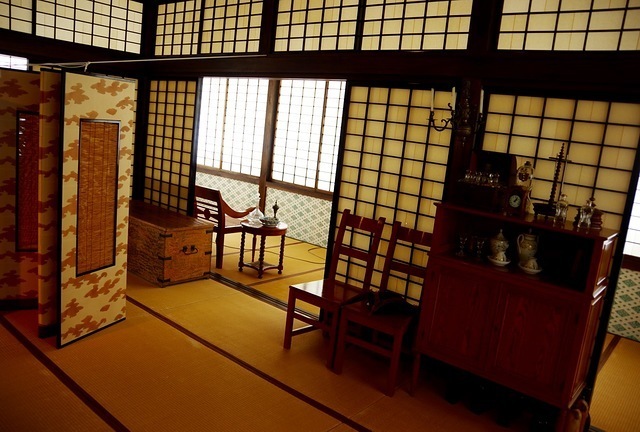 If there is one thing to say about this location - it's that they should be commended for the large amount of exhibits with extensive English and Japanese explanations. They have also been completed to an excellent standard.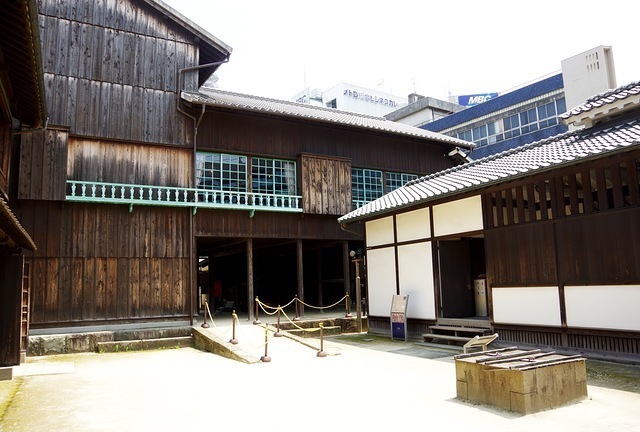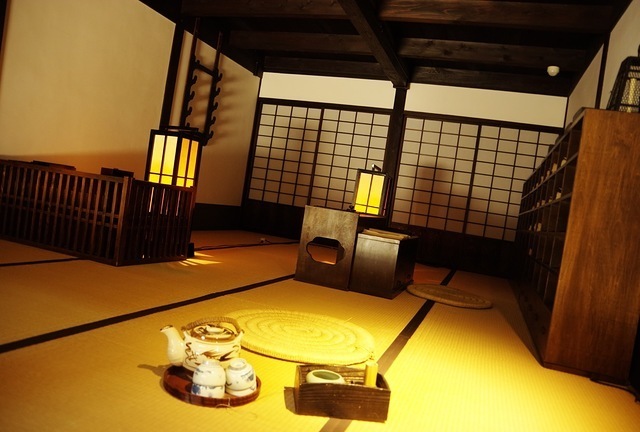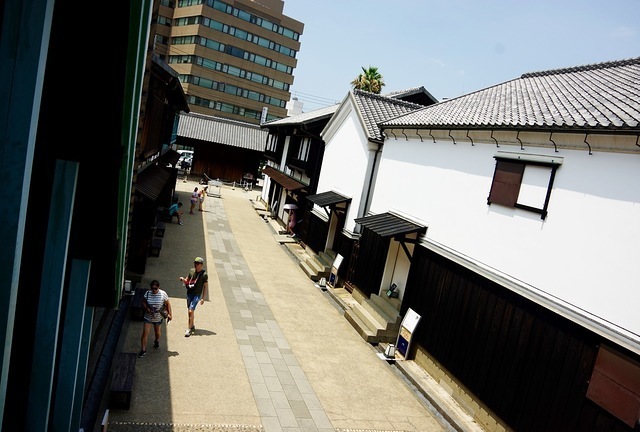 When the Dutch used to live in Nagasaki - it was not just the foreigners who lived here. It was also some Japanese people who looked after their affairs along with looking after Japanese interests. As a result - there is quite a bit to see and it will take a bit longer to visit this location than you would think. It should also be noted that due to Japan's isolation - the Dutch were used to gleam information about the outside world both through news and the books that they had such as their encyclopaedias.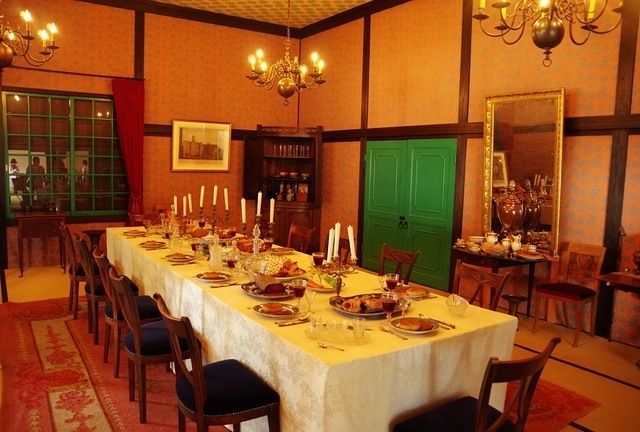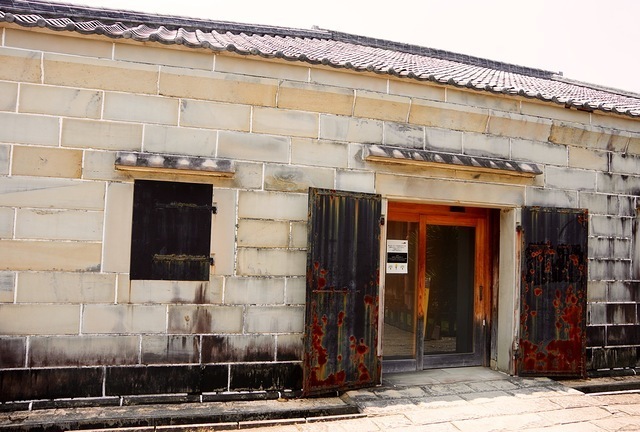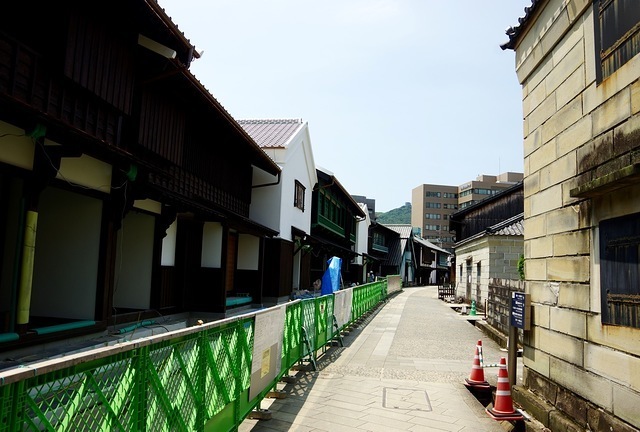 At present - a few of the buildings are being updated and recreated. These buildings seem to be almost finished (July 2016) so you should expect them to be ready for viewing in the next few months. According to their official documentation - it was meant to be completed in June 2016.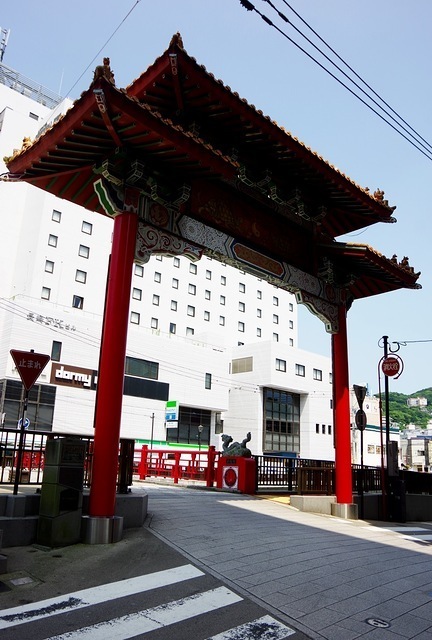 Around a 3 or 4 minute walk from Dejima is Nagasaki Chinatown which is rather small compared to the one found in Yokohama. However - this one has a longer tradition as the Chinese were also allowed to trade to some degree at Nagasaki as well. Do note that I did find this location a bit tacky - but I do live in China!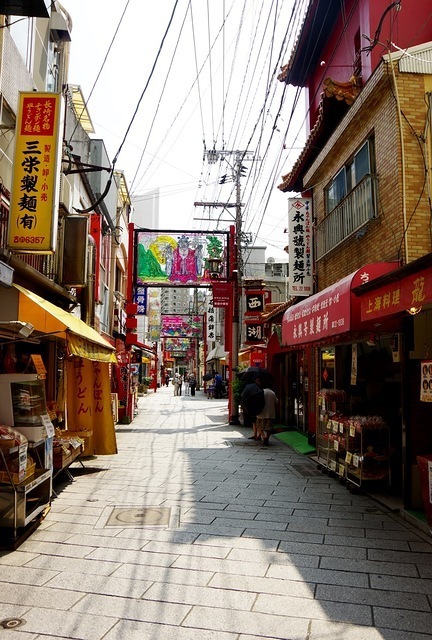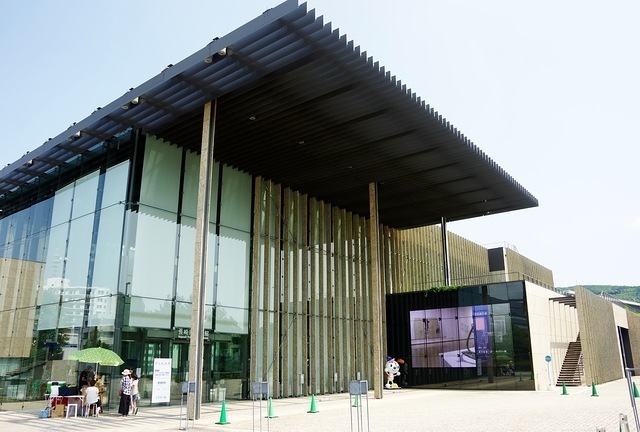 A further 5 minute walk away is the Nagasaki Art Museum - which has a small permanent gallery which is free to enter. There is one Picasso along with some minor European pieces. Some rotating exhibitions occur downstairs - with local artists taking centre stage at present. There is also a Pixar Exhibition open until September for 1,400 yen entrance. I did not enter the paid exhibit on this occasion.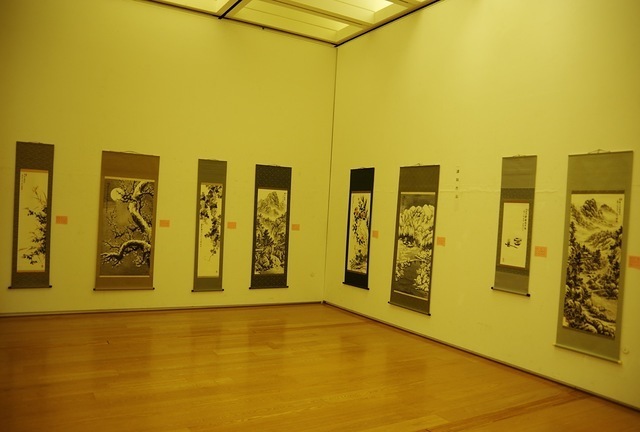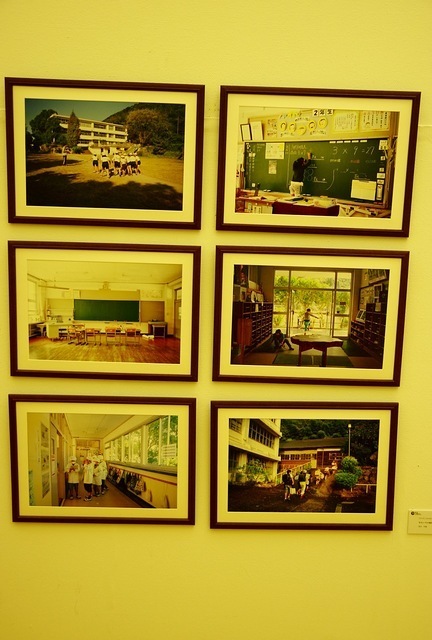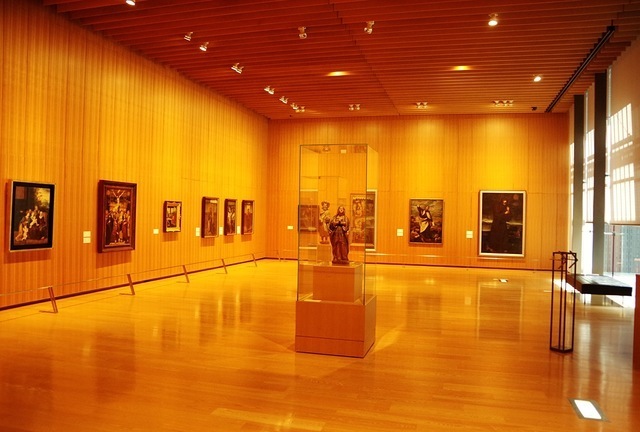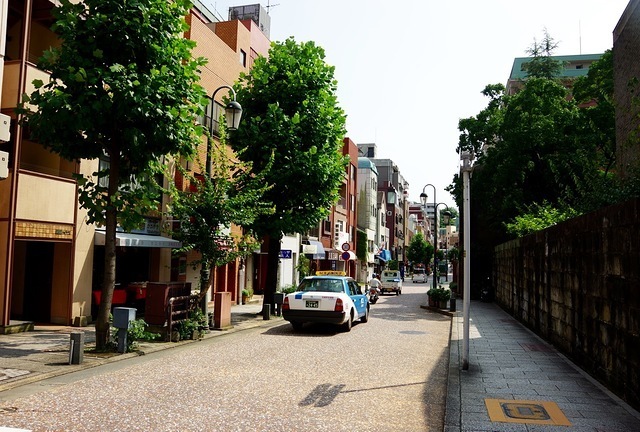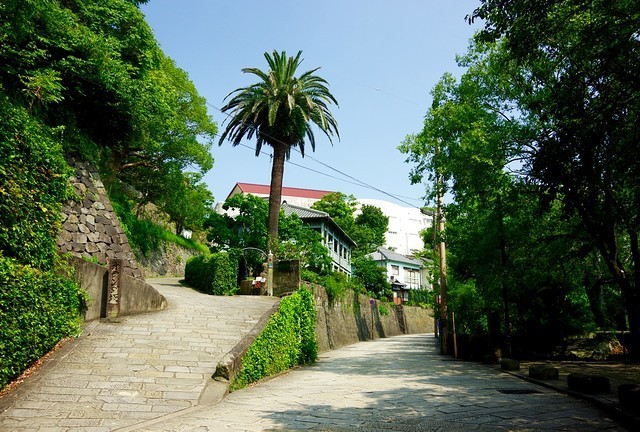 A 7 or 8 minute walk from the Art Museum is the Dutch Slope, which is basically a hill where some foreign houses were built around the 1900's. It's pretty enough and quite a few of the home are open to view. Do note that it's quite hilly here and there is not a lot of space for walkways which you share with cars.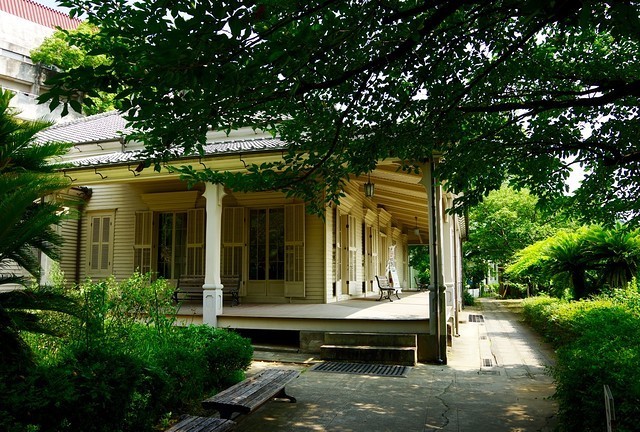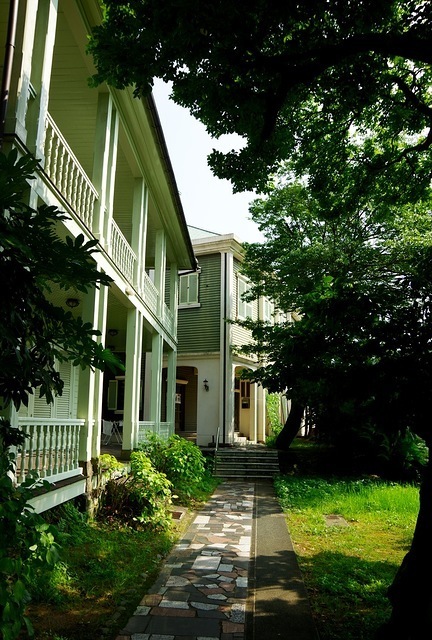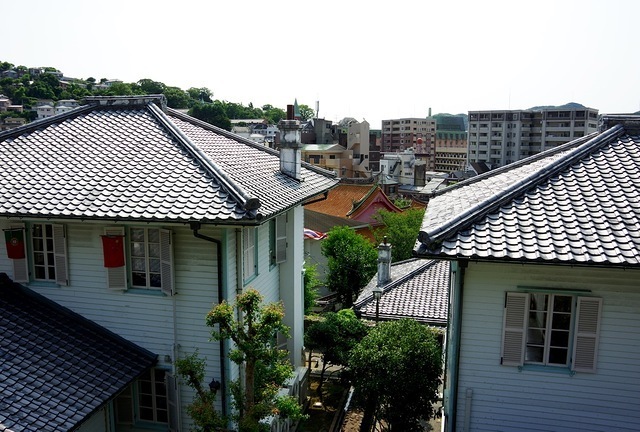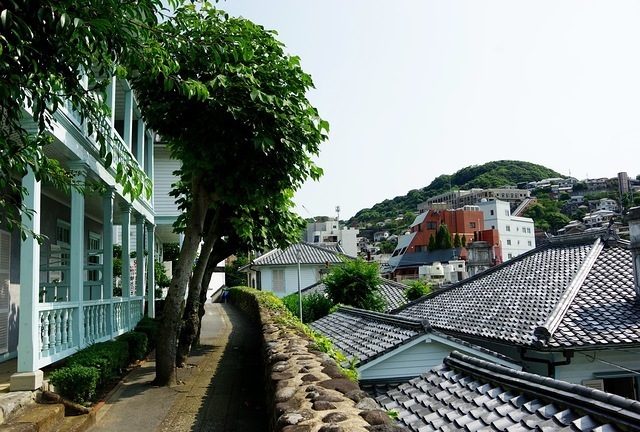 It took me around 30 minutes of meandering to reach the Confucian Temple but it could be reached in around 10-12 minutes from the Dutch Slope if you are in a rush. It was built in 1893 and is one of only a few Confucian Temples in the whole of Japan. The temple costs 600 yen to enter which also includes a museum at the rear which includes minimal english.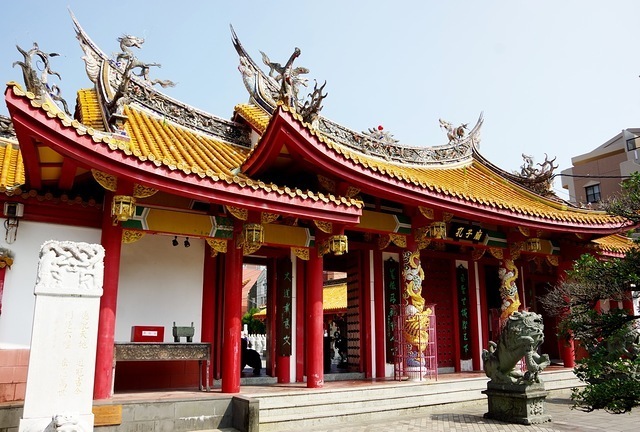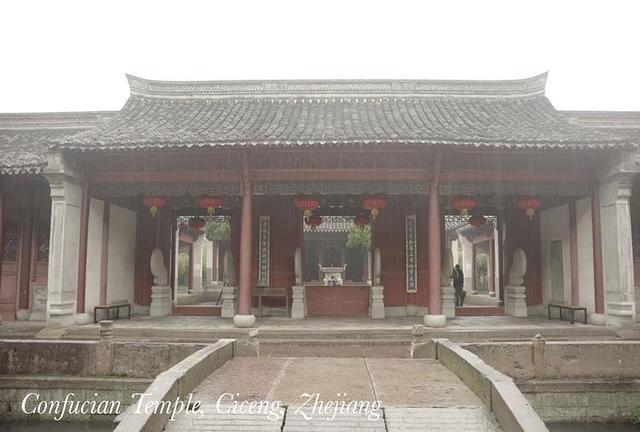 For me - this temple was a bit of a disappointment but then I need to look at what I have seen. The photo above is of a Confucian Temple I have visited in China which has a history dating back from 984 BC and some of the buildings date back over 600 years.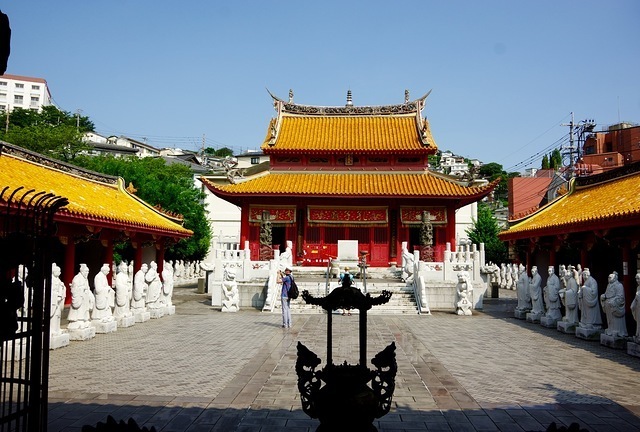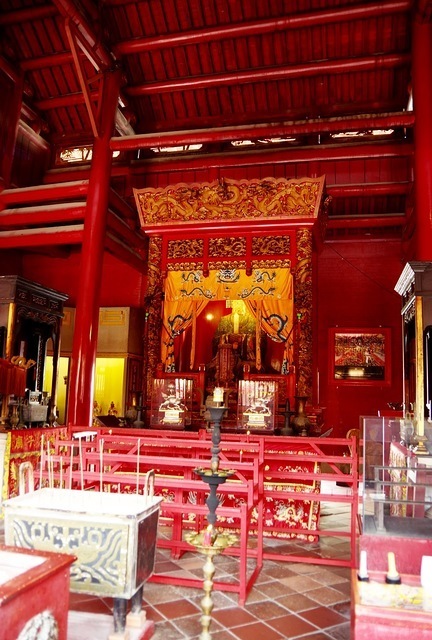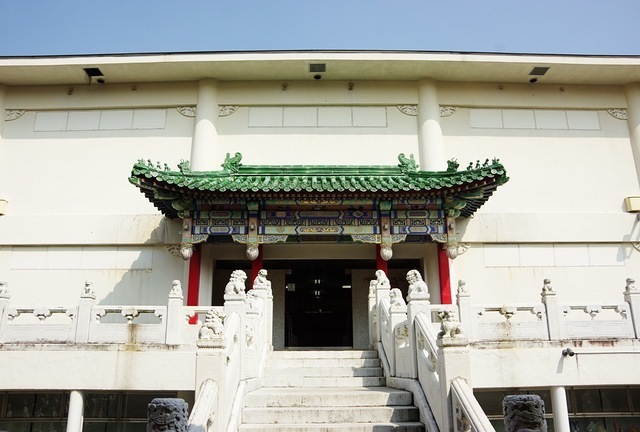 For me - the museum was a bit of a disappointment with many of the items not being that old or historically important. However - there is one golden emperors sidule which is almost 2000 years old which is quite impressive.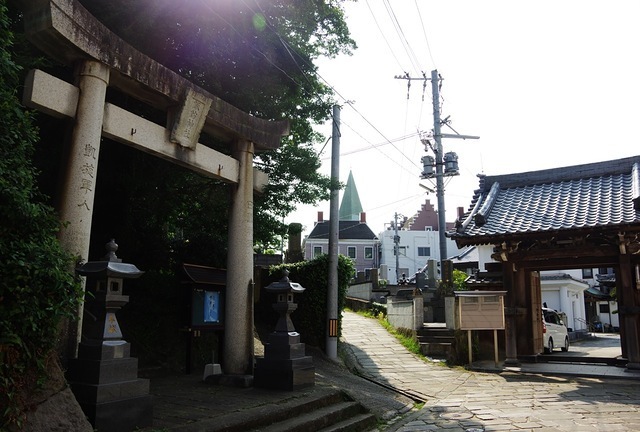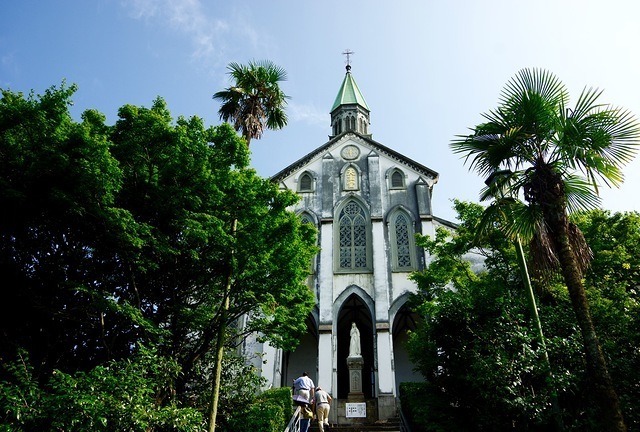 A further 10 minute walk away is what is considered Japans most famous Church - the Oura Church in Nagasaki. The Church has a history dating back from 1865 and is relatively pretty inside - but I do not think it entails the 600 yen entry fee for this small church and adorning rectory which has been turned into a museum.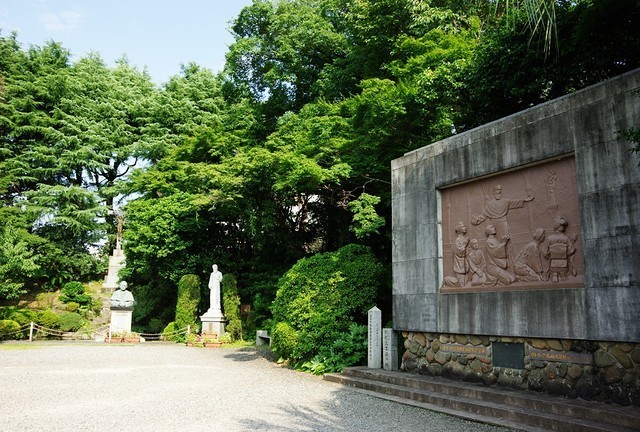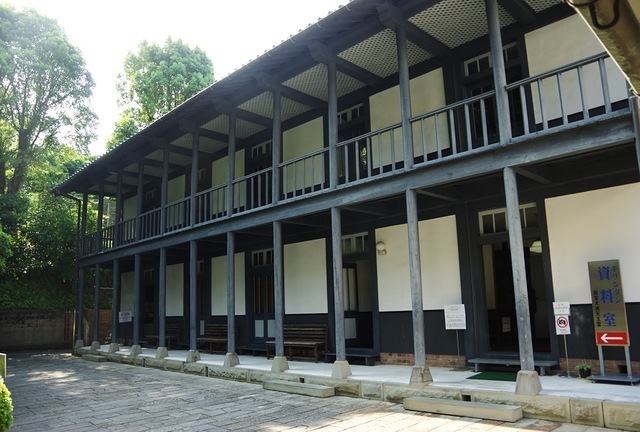 Like normal - photography is not allowed anywhere where you might want to take a photo. Do note that you do get an extensive 34 page booklet that goes into great lengths to describe the history of the church in Nagasaki and in Japan in general.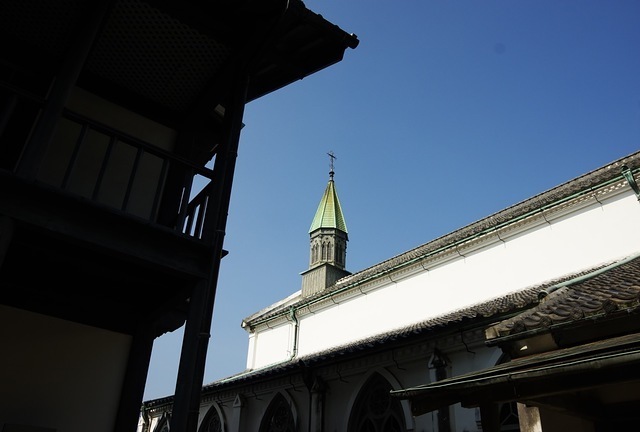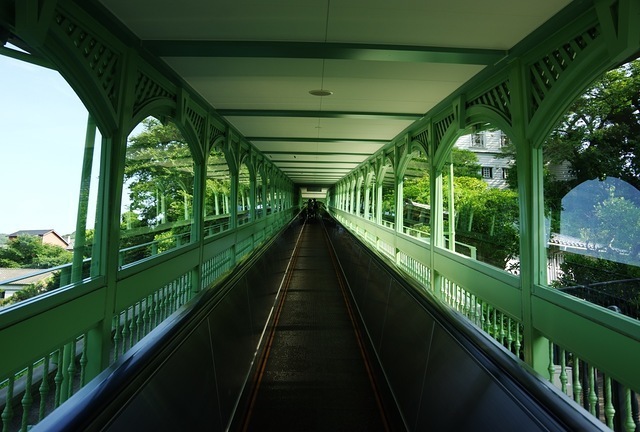 Located at the rear of the Oura Church is one of the entrances to the Glover Garden. This garden is UNESCO listed and costs 610 yen to enter. It also ended up being one of my favourite places in Nagasaki due to the pretty gardens, nice buildings and spectacular view. Do note that it's worth taking the two long escalators to the top as the area is on a hill and you tend to walk down.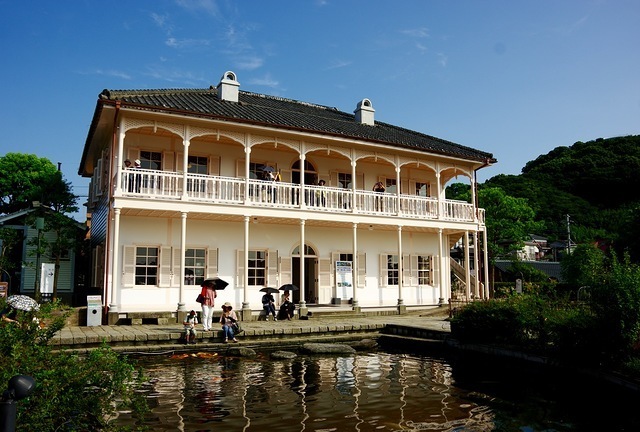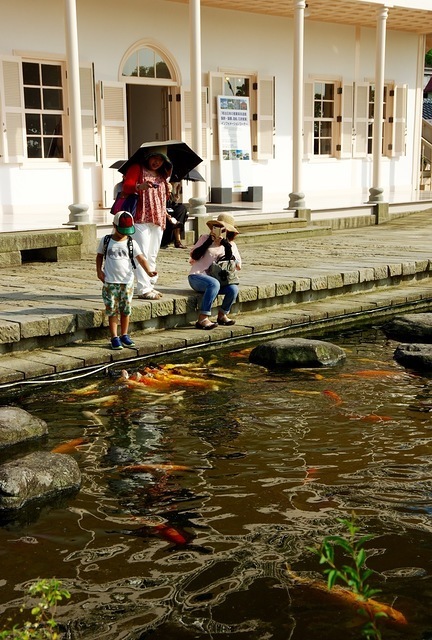 As you can see through the photos, it's really photogenic here and there are way too many places to take a fantastic view. Do note that the garden has extended hours in summer so you can see the exquisite view at night.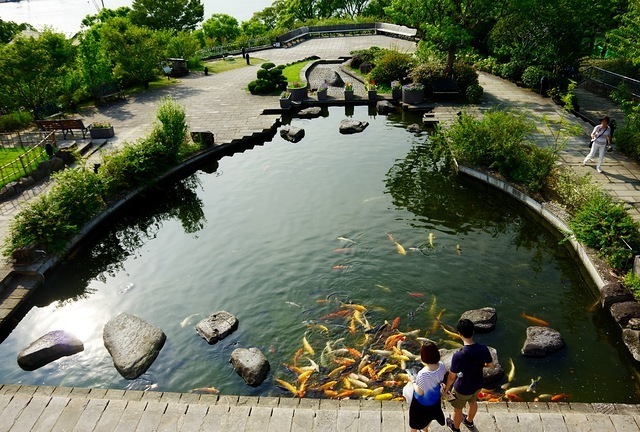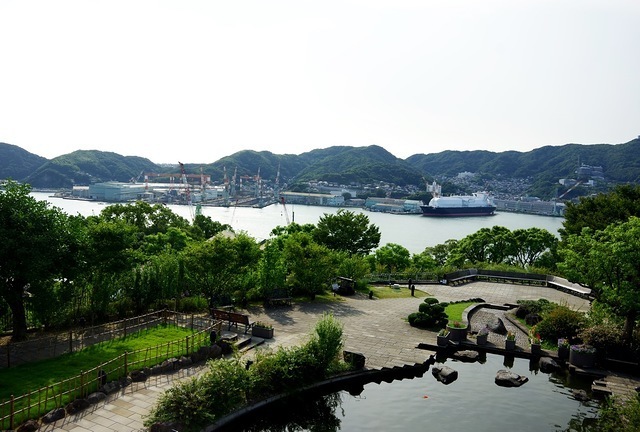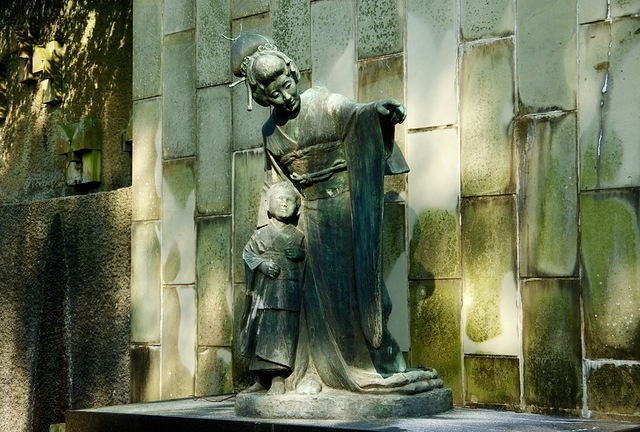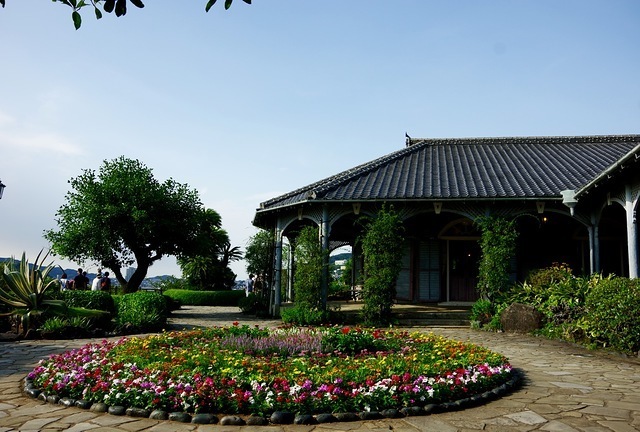 As you can see through the photos - this place is quite large and I have included lots of photos from here. The scary thing is I have even more that I wanted to add but I did not want to have too many repetitive photos.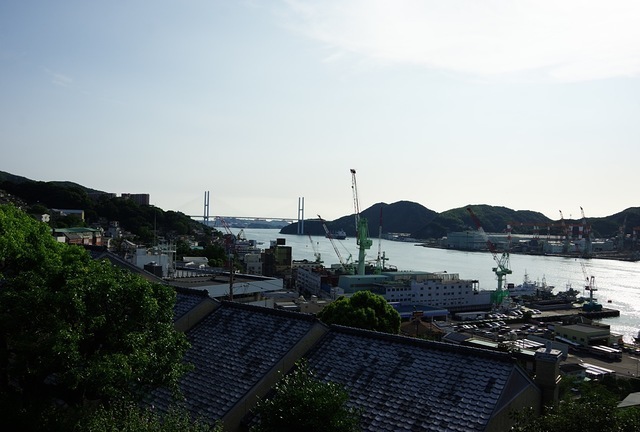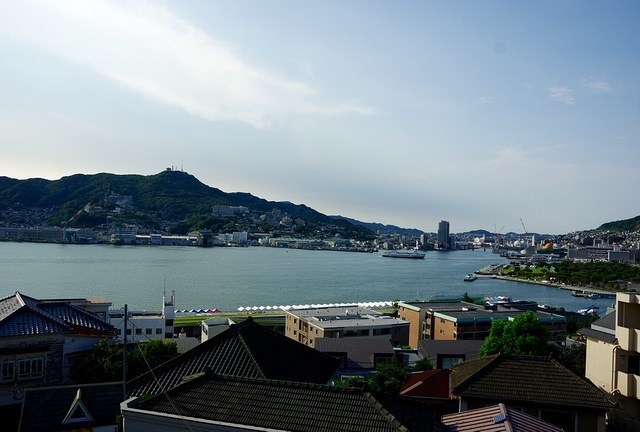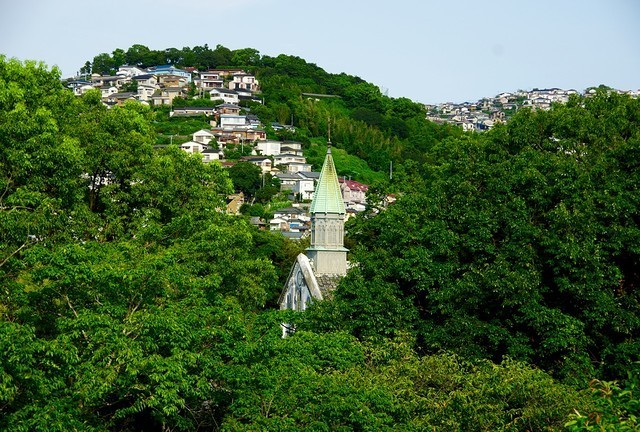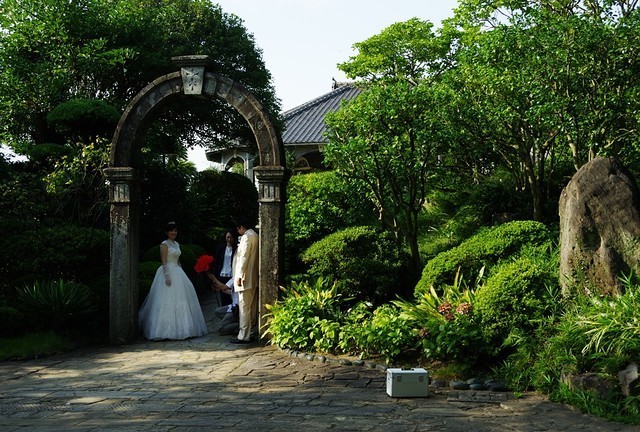 Apart from lots of people taking wedding photos - there is also the interesting Nagasaki Traditional Performing Arts Museum at the exit. Do note that the rear exit of the Glover garden has lots of touristy restaurants and souvenir shops if that's something your looking for.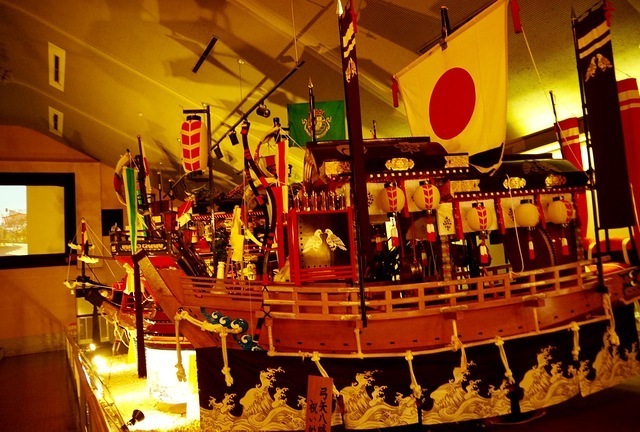 I hope it comes through - but I really enjoyed my day today specifically as I visited Hashima Island in the morning. For tomorrow - I'll be visiting some of the more northern locations in Nagasaki city.

Further Information:

Dejima Museum: http://www.city.nagasaki.lg.jp/dejima/en/ (English)
Oura Church: http://www1.bbiq.jp/oourahp/ (Japanese)
Glover Garden: http://www.glover-garden.jp/foreign/english.html (English)