Unzen Onsen - Nagasaki Prefecture
Note: The opinions and views expressed in this user report are those of the individual author and do not necessarily reflect the opinions and views of japan-guide.com.
July 31, 2016 - Unzen Onsen - Nagasaki Prefecture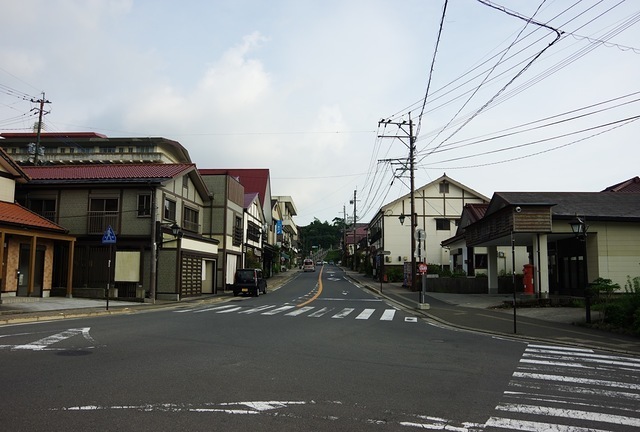 For my second last night in Japan - I decided to head out to Unzen Onsen along the Shimabara Peninsula in Nagasaki Prefecture. The waters of this onsen town are highly acidic and the smell of sulfur wafts through the air as you first enter the town. At present - you can get to Unzen Onsen from either Shimabara Station (54 minutes - 870 yen) or Isahaya Station (80 minutes - 1350 yen)
The map above shows all of the main locations I have currently visited. Unzen Onsen is to the top left of the 57 sign.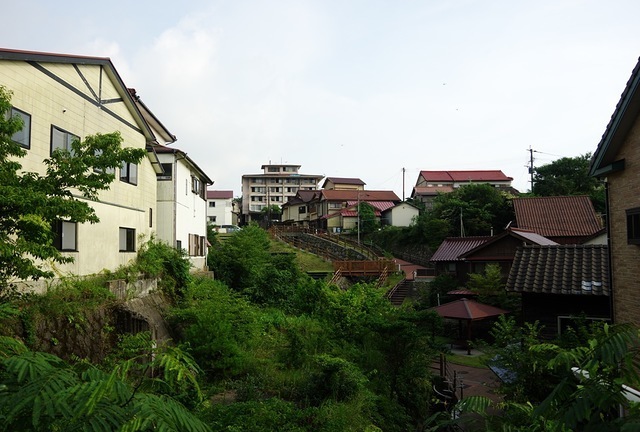 When you first enter Unzen Onsen, it seems a bit like any other onsen town if you get here via Isahaya as there are the normal housing and medium sized resorts and the like. However - it's a bit more interesting if you enter from the Shimabara side.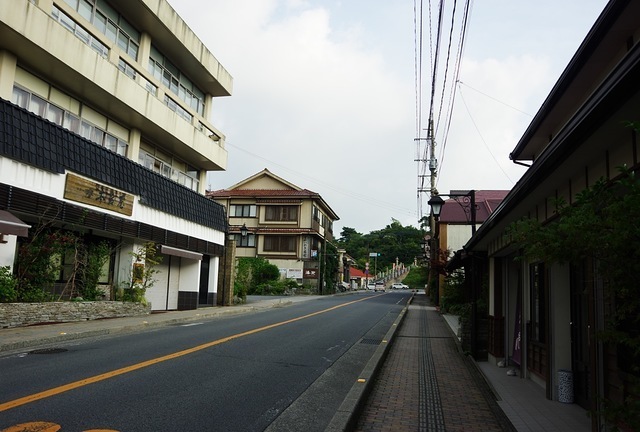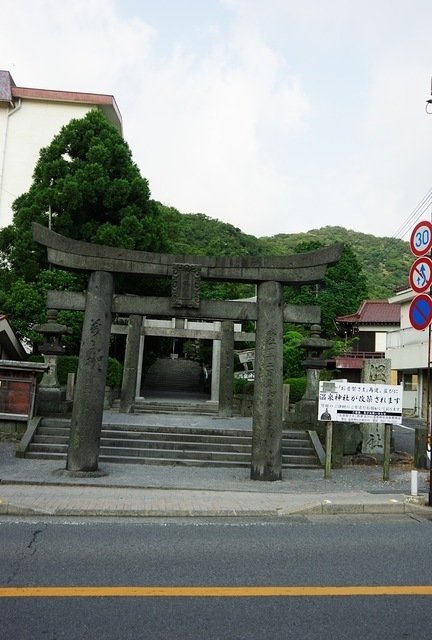 My first stop was Onsen Jinja (or shrine) which is located right in the middle of the town. The shrine itself is nothing special but it's located right next to one of the several 'hell valleys' which can be found within walking distance.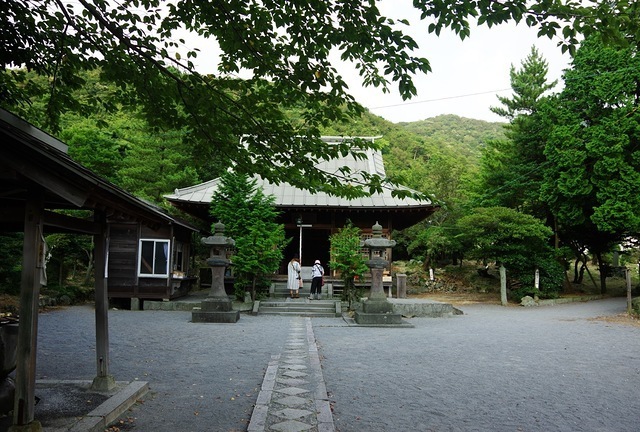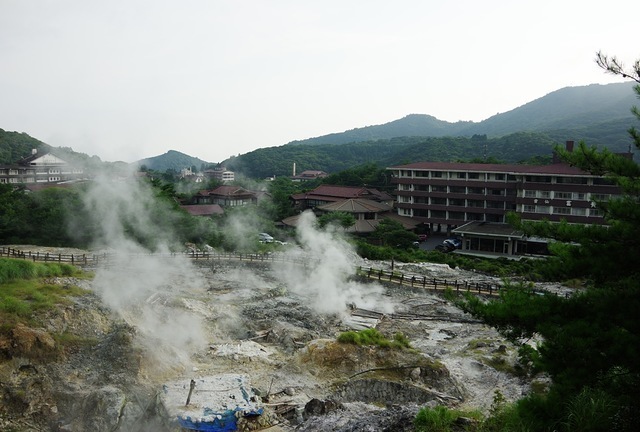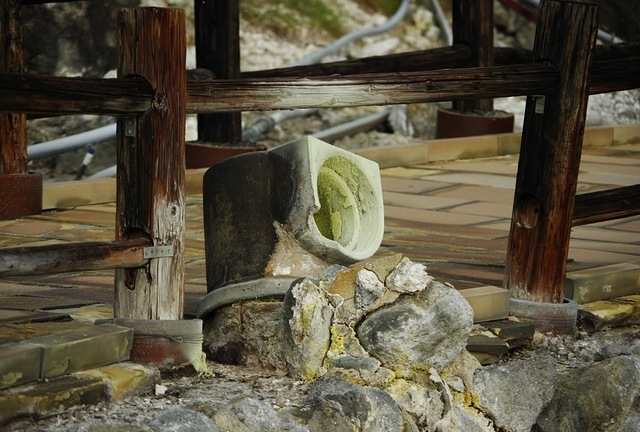 As mentioned before, the water here is quite acidic due to it's sulfur content. This can be seen directly with the same stuff caked to some piping. Due to this - you will not see that much metal here are it just rusts too quickly and will see wood instead. Even so - there needs to be a lot of upkeep here as the acidic waters even eats its way through the wood and concrete.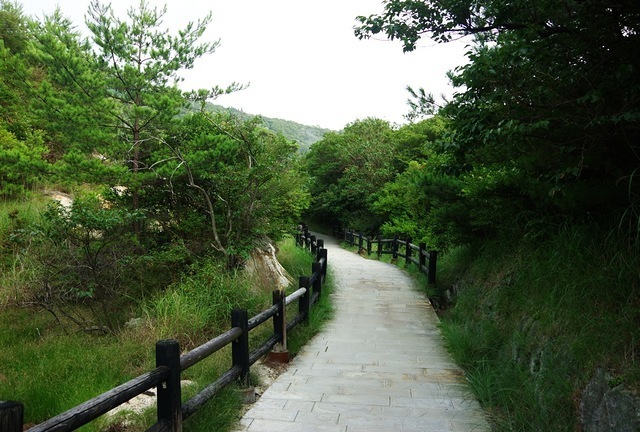 There are also plenty of small walks which can be completed in the general area. I completed one of the slightly longer walks on both sides on the main street and it took me around 60-70 minutes at a leisurely page. Do note there are quite a few hell valleys - with some bubbling water and gas and some a bit more dormant.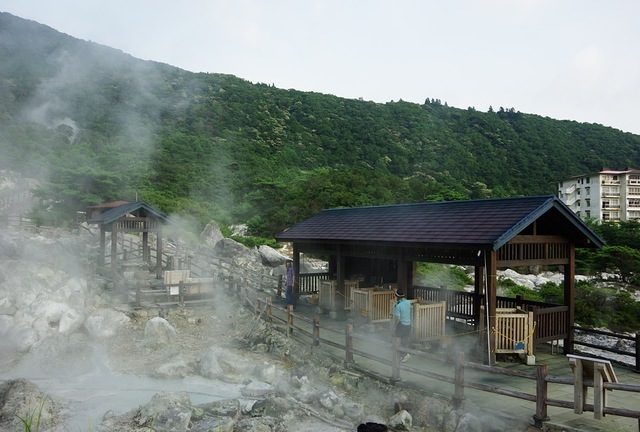 From the main road you can see the building above - which is where locals cook eggs and sell to the visitors. The smell is quite strong and you can see the bubbles coming up from the earth.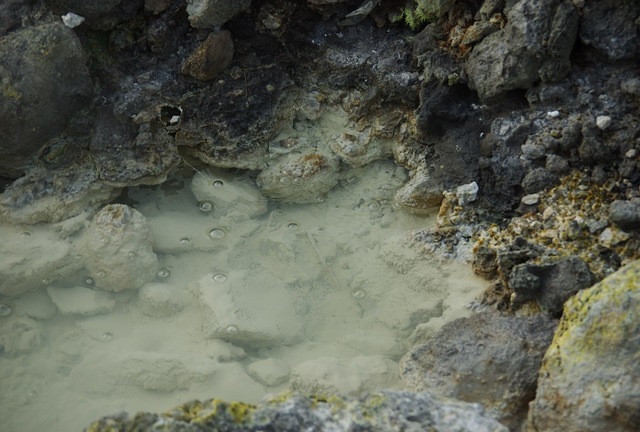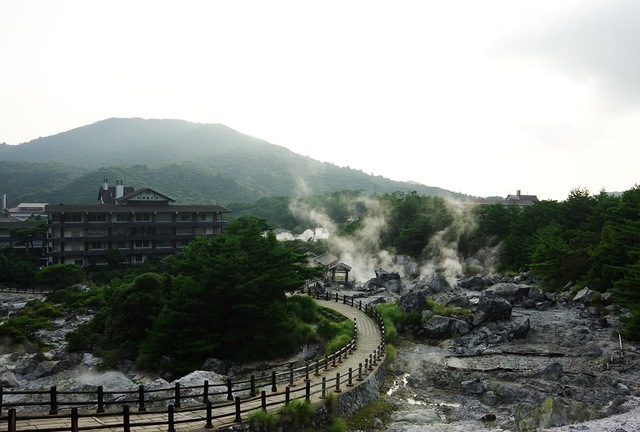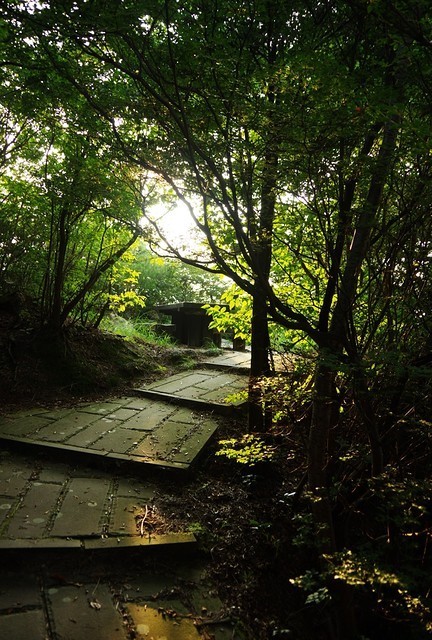 One of the things I like about Unzen is the small unspoilt areas which you discover such as above. There are a reasonable number of places to have a picnic, but some have been closed due to too much volcanic activity.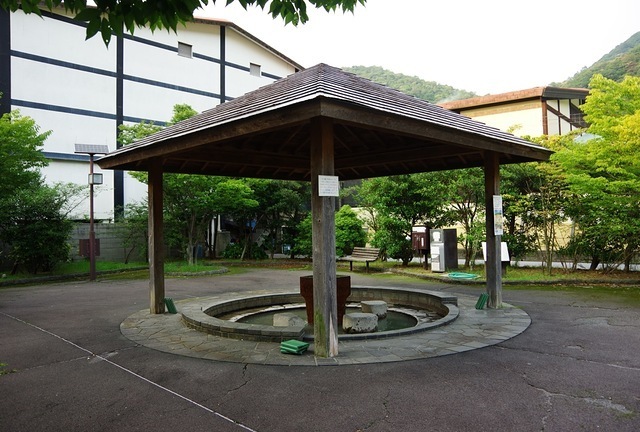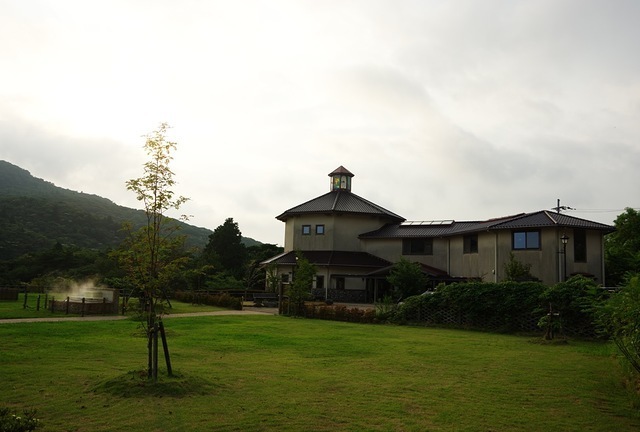 The photo above shows the Unzen Tourism Centre which is open until 6pm. It seems as though they also have a small museum explaining some of the previous eruptions of Mt Unzen, but I came at 6pm so could not check them out.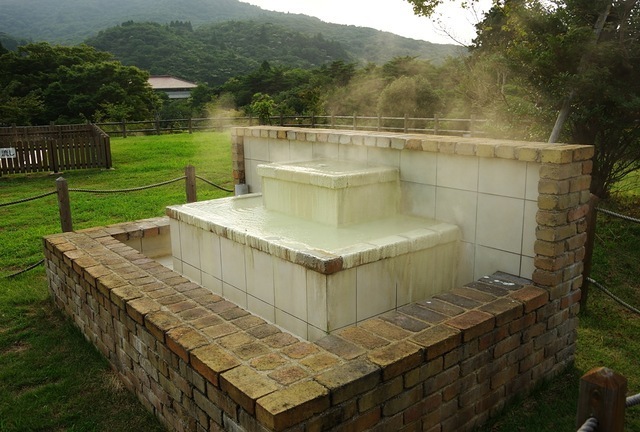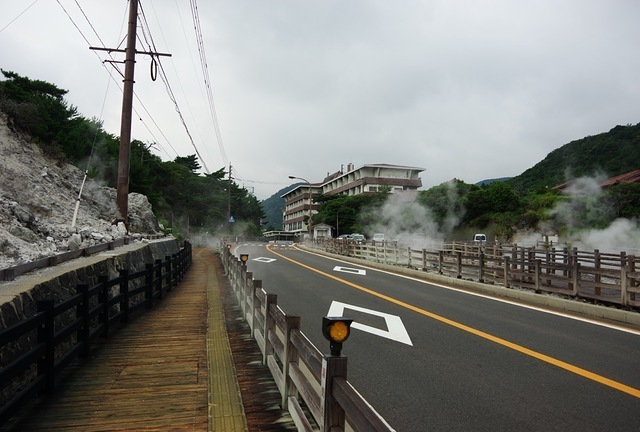 At present, there is so much volcanic activity that one of the walkways along the main road has been closed to pedestrians. Even so - it's still quite hot with sulfuric air wafting up from below the wooden boards as you cross on the so perceived safer side. I will say however that it is noticeably cooler up here compared to the rest of Kyushu at present.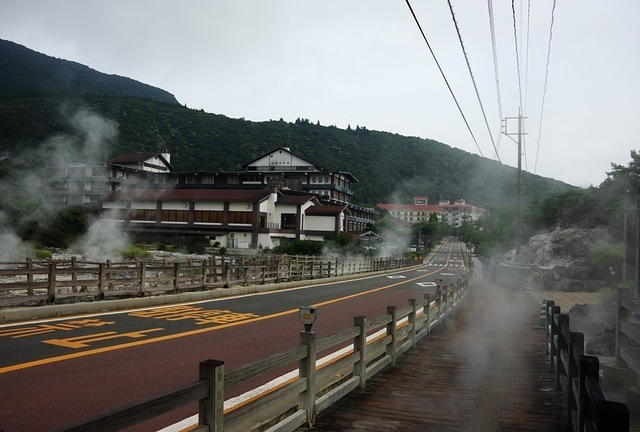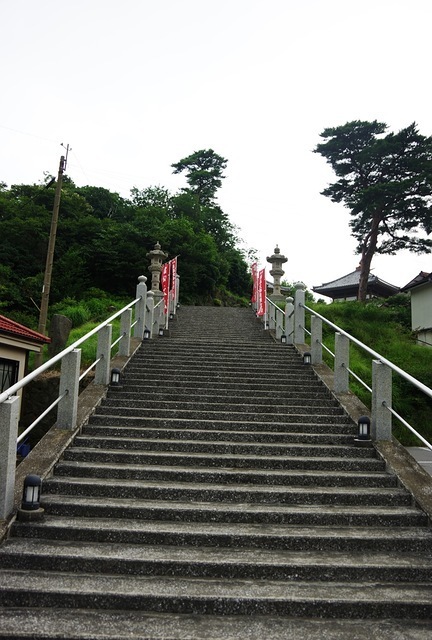 Located on the opposite side of the road of Onsen Jinja is the small Manmyo-ji temple. Like normal - there is nothing too special about this temple apart from it's location.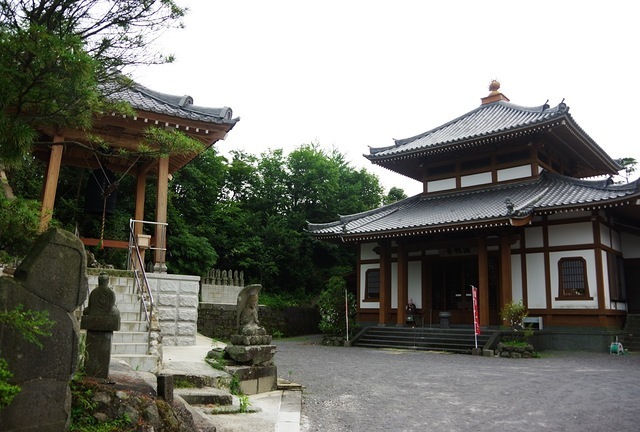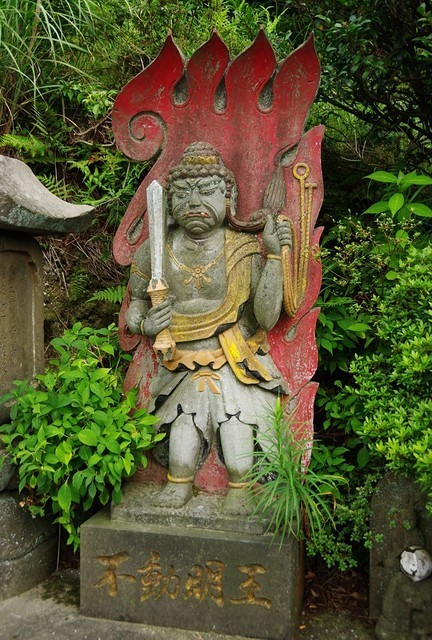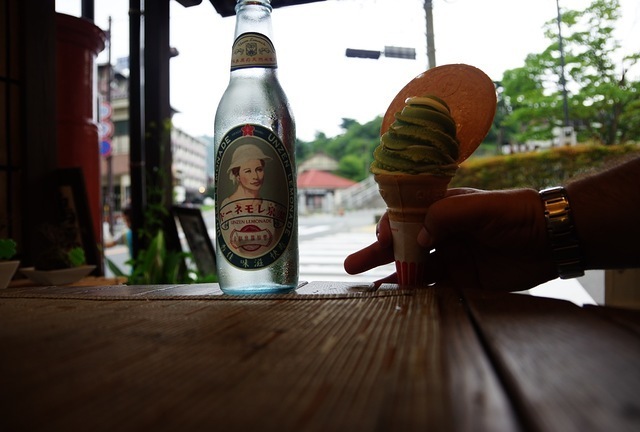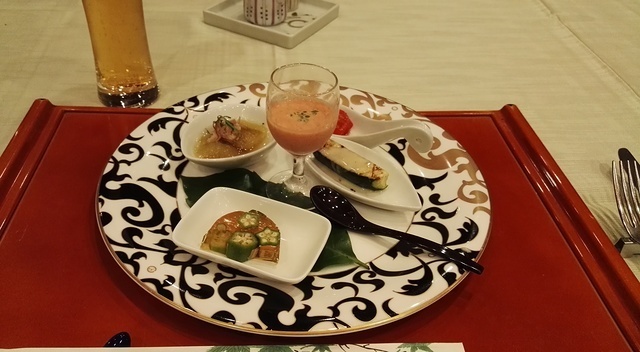 Normally I don't show my meals, but the fusion meal I had at the Kyushu hotel was exquisite. Above is the first side dish, with

(1) Local Tomato with Balsamic
(2) Okra in Jelly
(3) Wild yams with ginger
(4) Eggplant with mustard sauce
(5) Paprika with sesame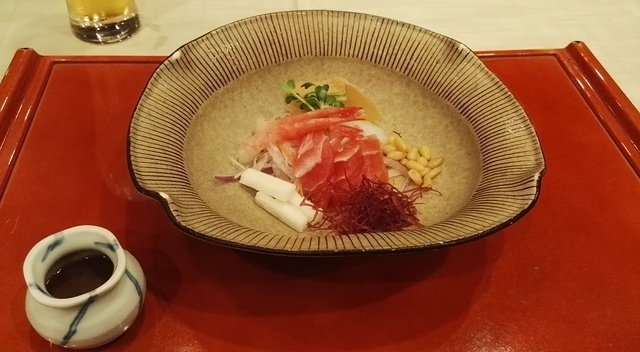 Second course - sashimi which was made into a crunchy salad which was quite interesting. It also had a good texture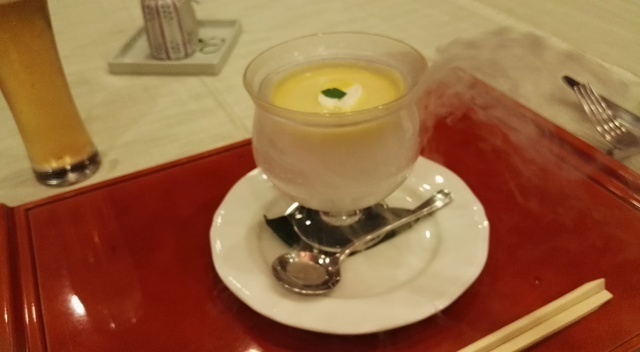 Soup - Cold pumpkin soup with a fun but gimmicky dry ice bowl underneath.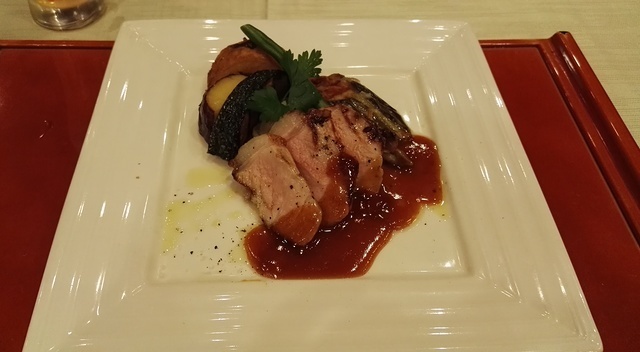 Roasted Unzen Pork with original BBQ sauce and char grilled vegetables. There were a couple of mains you could choose from - but I chose this one. There was also the normal rice, miso soup and pickles served which is not shown.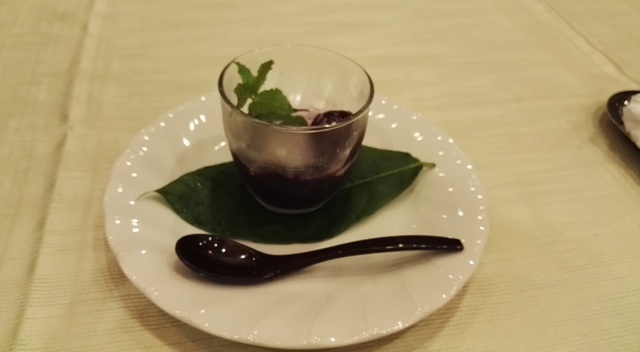 Desert - Grape Jelly with mint.

For tomorrow, I'll be heading over to Fukuoka to check out some of the main sites along with watching the Nipponishi Ohori Fireworks if the weather holds out and the crowds are not too overbearing....

Further information:

Unzen Tourist Bureau: http://www.unzen.org/e_ver/ (English)