Fukuoka's Gion Temple Cluster
Note: The opinions and views expressed in this user report are those of the individual author and do not necessarily reflect the opinions and views of japan-guide.com.
August 1, 2016 - Fukuoka's Gion Temple Cluster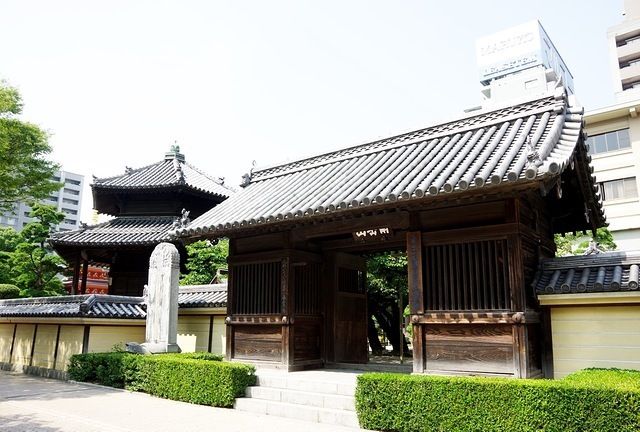 For my second last day in Japan after travelling all the way from Mt Unzen in Nagasaki Prefecture was a temple and shrine cluster found near Gion Station in Fukuoka. The temples and shrines visited today include:

(1) Tochoji Temple
(2) Shofukuji Temple
(3) Hakata Folk Museum
(4) Kushida Shrine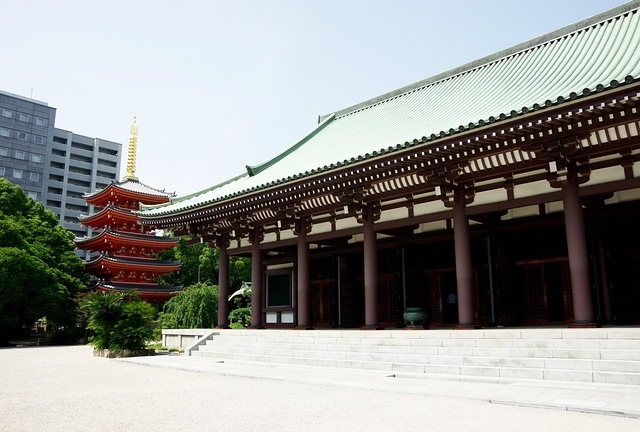 Tochoji Temple is located close to the exit of Gion Station and was founded in 806 AD. In general, this temple is nothing special apart from having a touristy pagoda.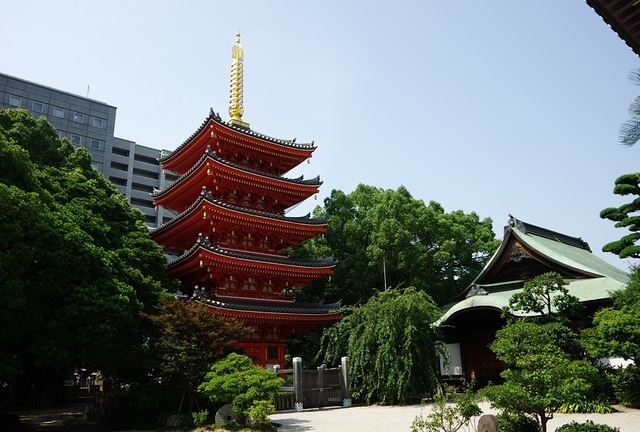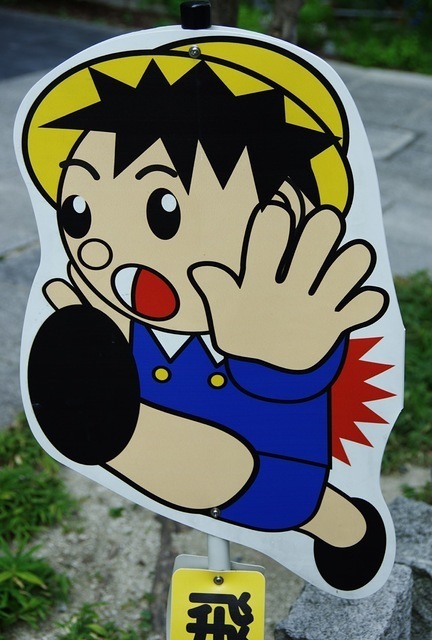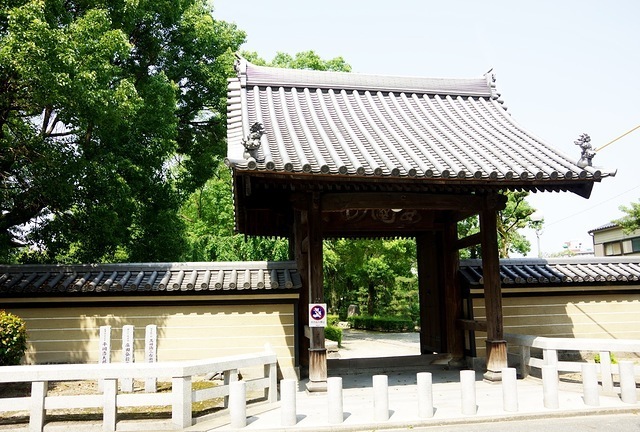 Shofukuji Temple is located a few hundred meters from the previous temple and was founded in 1195. This temple also known as being a Zen temple - which means it's a bit more of a sprawling gardens than some of the smaller temples. Unfortunately - the main gardens are closed to the general public which is a shame but understandable.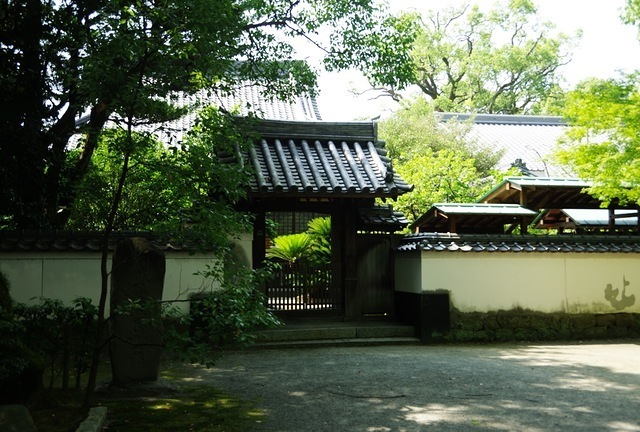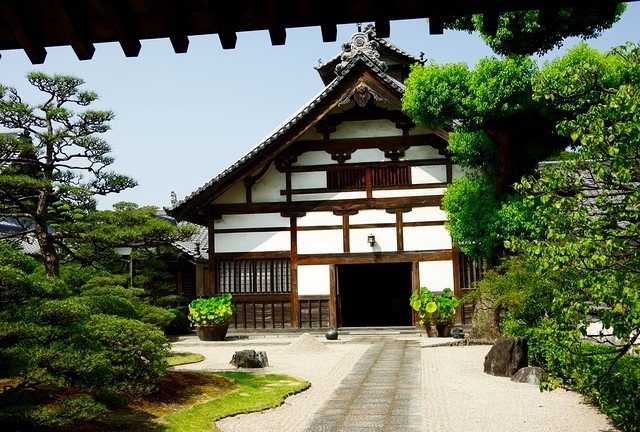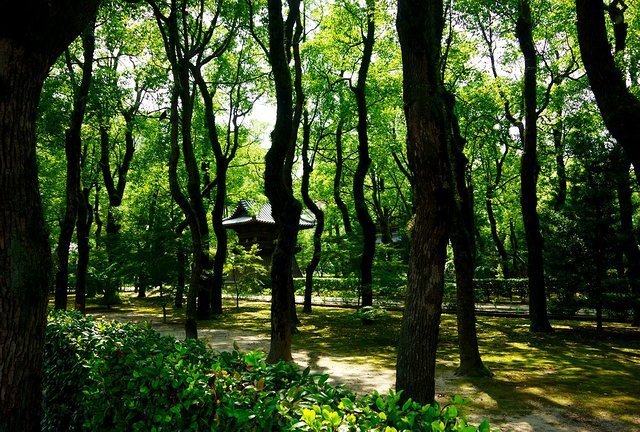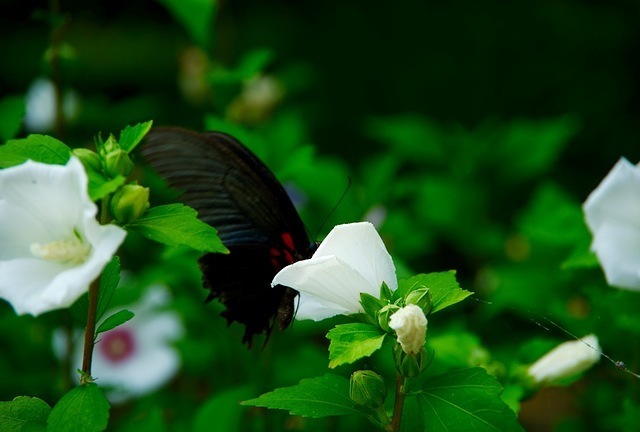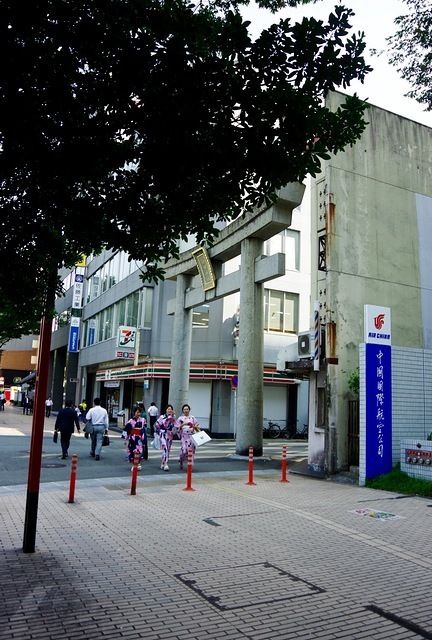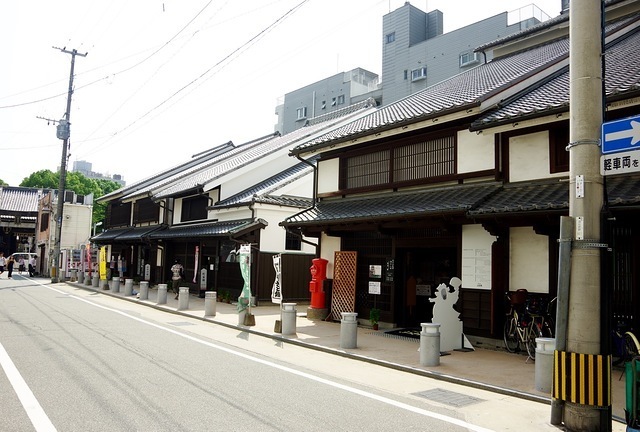 When you walk towards Kushida Shrine you walk past two Machida homes. One houses the Hakata Folk Museum which costs 200 yen to enter from memory. This small museum houses a bit of the history of Hakata - with some of the highlights being the ability to hear recordings of the Hakata Japanese dialect which is quite prominent.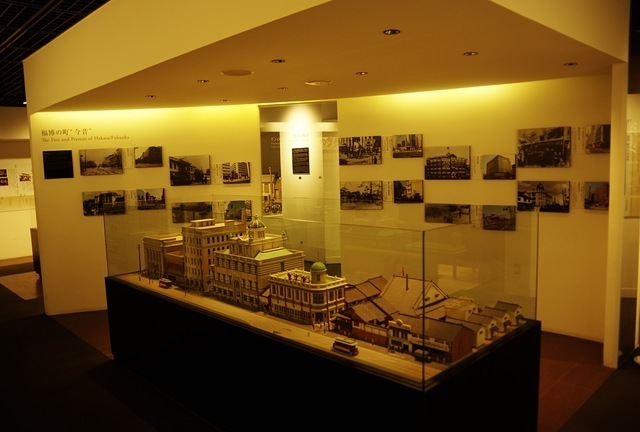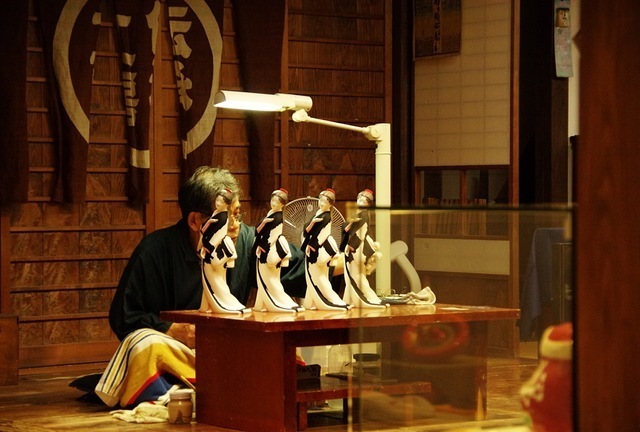 On the second floor there is an area which shows some of the folk craft which can be found in Hakata. They also have an artist in residence which rotates every couple of months.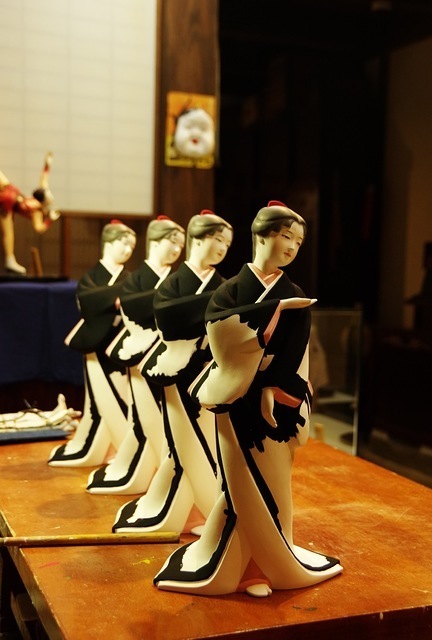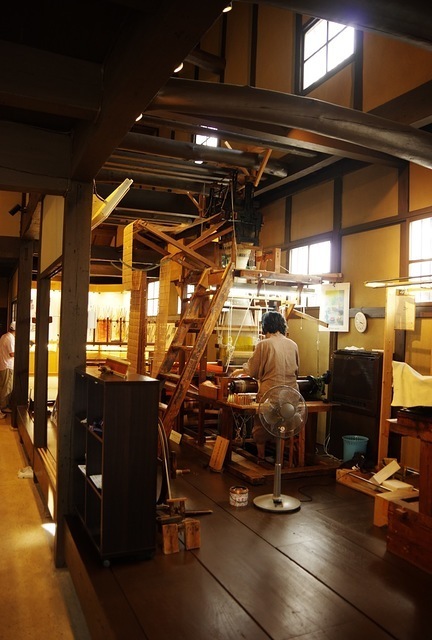 In another machida house next to the folk museum is a small location showing you how traditional silk material is made - along with a shop selling more traditional Japanese products than you will find in most touristy areas. There is also a nice garden and sitting area here as well.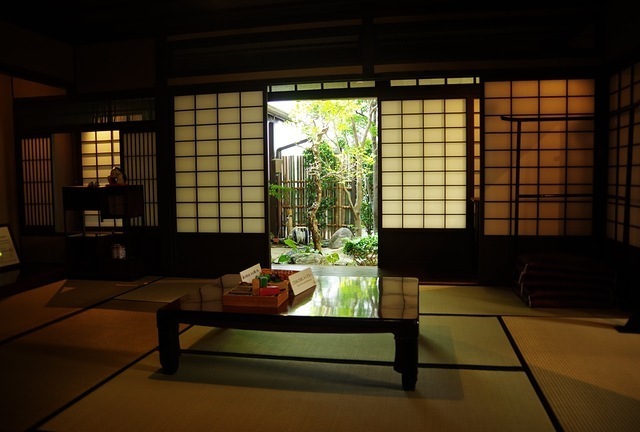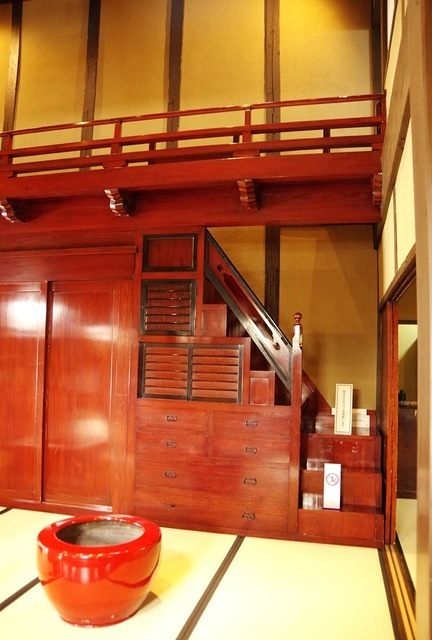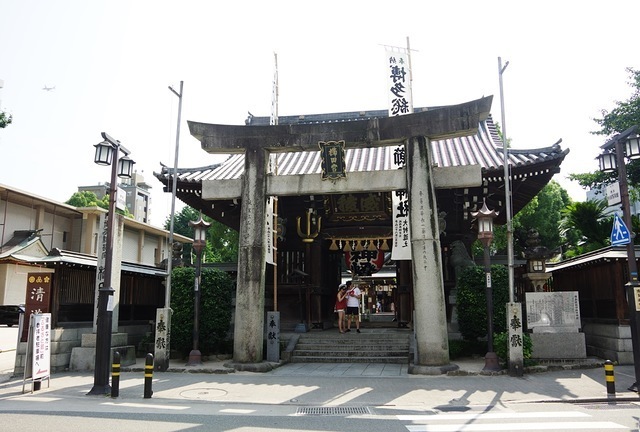 My last stop for the post was the pretty Kushida Shrine which is home to the Hakata Gion Yamakasa Matsuri or festival. At first look this shrine looks like a decent shrine - but take a closer look and you won't be disappointed.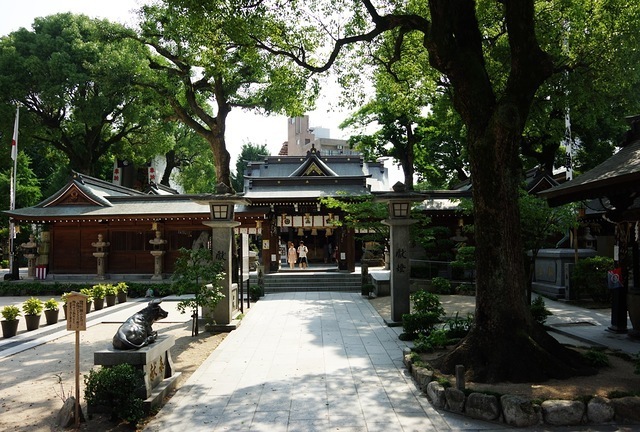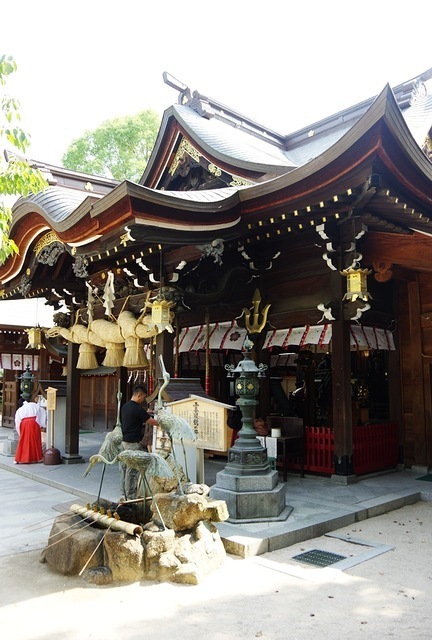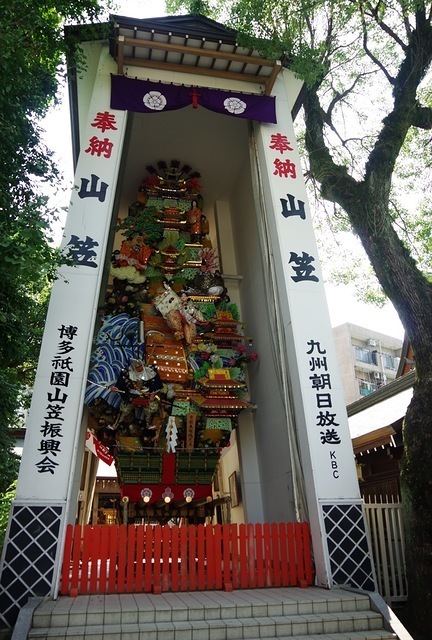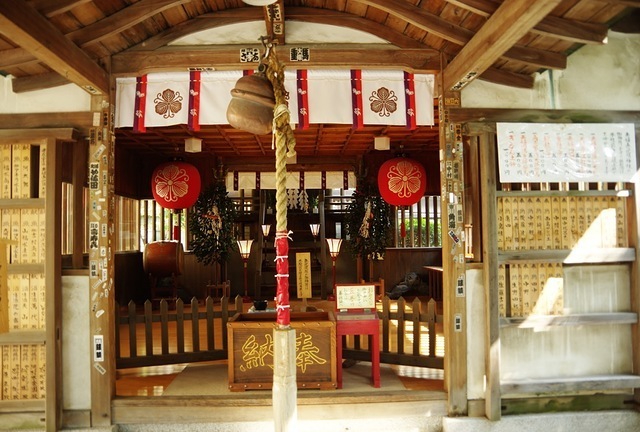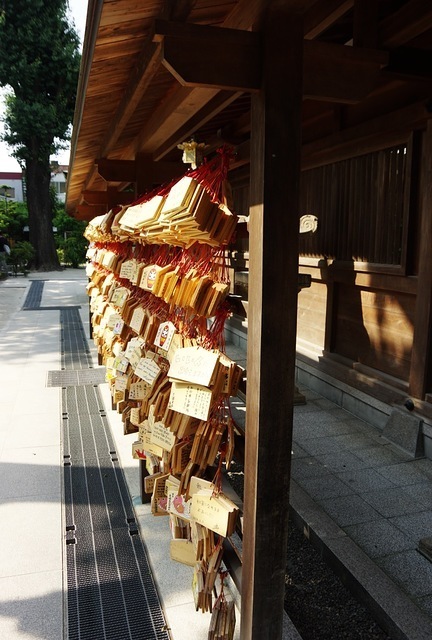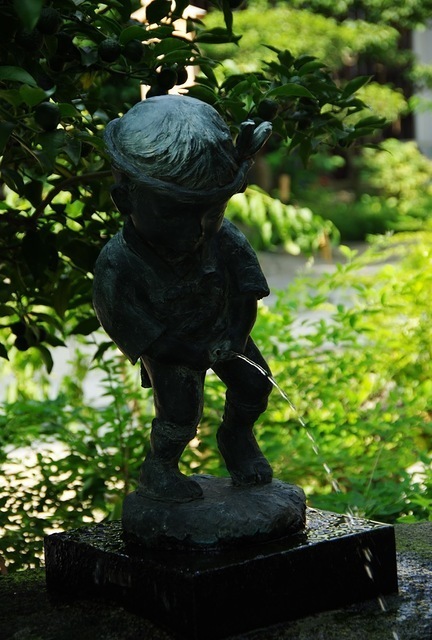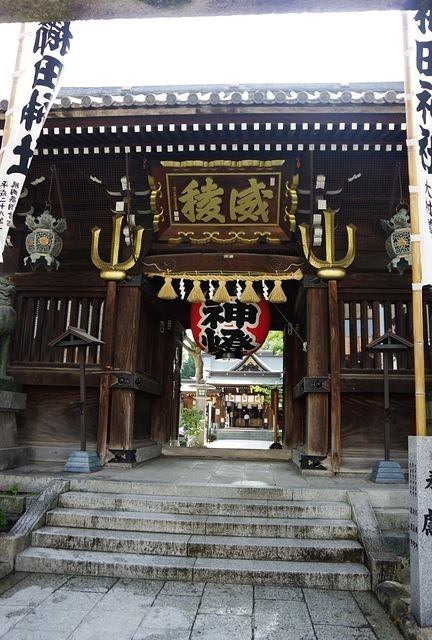 If you are only visiting Fukuoka and want to visit some shrines and temples, then you will find the general Gion area rather handy. There is a photogenic pagoda, a pretty zen temple then is reminiscent of some temples in Kyoto and a nice shrine. However like normal, I have seen many places like this. The only location which I see as unique today is the Folk Museum.

For my next post, I'll be covering some of the attractions around Ohori Park including one of Kyushu's largest firework festivals.