Eastern Kyushu Trip Info & Nakatsu
Note: The opinions and views expressed in this user report are those of the individual author and do not necessarily reflect the opinions and views of japan-guide.com.
January 27, 2017 - Eastern Kyushu Trip Info & Nakatsu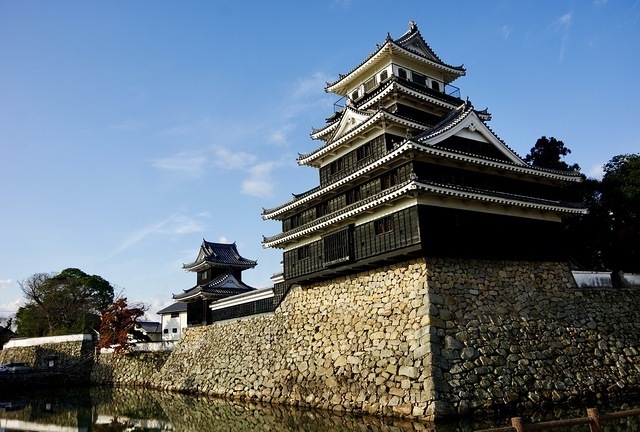 My name is Mathew Fedley and I am an international educator who has lived in Taiwan, Japan and Kazakhstan but currently resides in Suzhou, China. Some of my passions include my main profession (teaching) along with travel, geology and photography. Over 12 nights in chilly January and February 2017, I will be driving through Oita, Miyazaki and Fukuoka prefectures to see what these slightly less visited locations have to offer. As I have on many of my previous trips to Japan, I will be posting some user reports which hopefully will encourage people to 'get off the beaten track' and see all that Japan has to offer.
Please note that all opinions are mine and do not necessarily represent the owners of this website. Most of the research has come from this website, many helpful posters from the JG forum, some tourist information centres and extensive research. All sites and hotels were paid for my myself and do not include any paid endorsements.
At present, I am planning to visit the following locations:

Nakatsu - Yamaga Onsen- Kitsuki Peninsula - Kitsuki - Hiji - Beppu, Oita - Yufuoin - Usuki - Takachiho - Miyazaki - Udo - Oki - Aoshima - Kirishima - Kurume

Do note that I will also be visiting quite a few other locations along the way which are not mentioned above. For example - I will also visit Usa & Takada between Nakatsu and the Kitsuki Peninsula.
For today, I visited the following locations

(1) Nakatsu Castle
(2) Fukuzawa Residence
(3) Goganji Temple
(4) Ao Cave Tunnel
(5) Rakinji Temple

Due to the limited public transport that can be found in rural Oita, I have chosen to hire a car for the entire holiday which significantly speeds up travel time between many attractions. It should also be noted that express ways can become prohibitively expensive, so I suggest getting a Kyushu Pass which gives main close to unlimited use of the expressways over a specific time for a significant discount. The link is at the bottom of the page.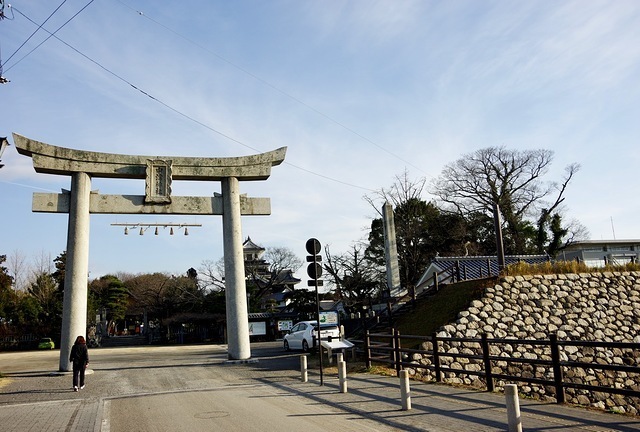 My first stop was Nakatsu Castle, which costs 400 yen to enter or 600 yen with a combo ticket with the Fukuzawa Residence. The castle itself is a reproduction from 1960, but it's done reasonably authentically and it also holds some good quality exhibits inside the museum.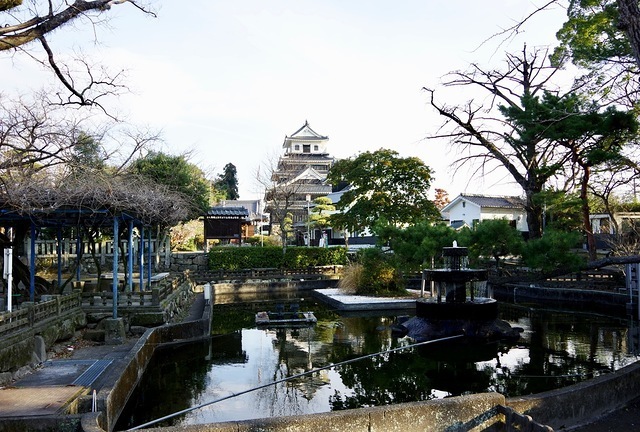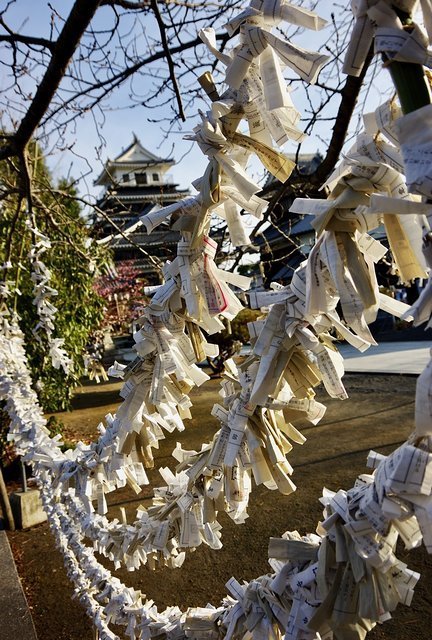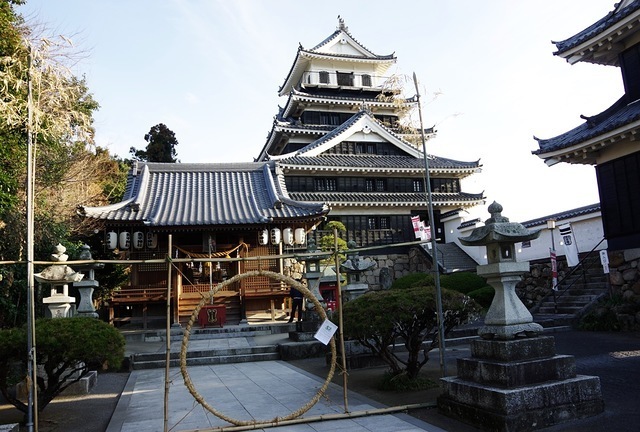 For those who are trying to work out what you are looking at - many castles were destroyed during the Meiji restoration due to edict and many shrines overtook the grounds as a result. The photo above shows the shrine along with reconstructed castle in the background.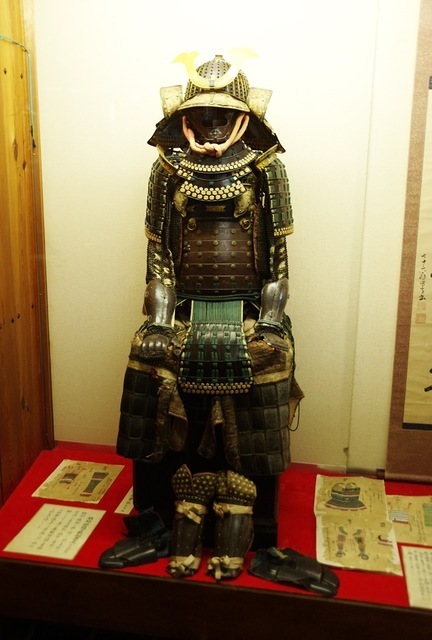 The exhibit area of the castle was not large, but the clothing and samurai outfits on display were more numerous and better quality than what is normally seen in such a museum.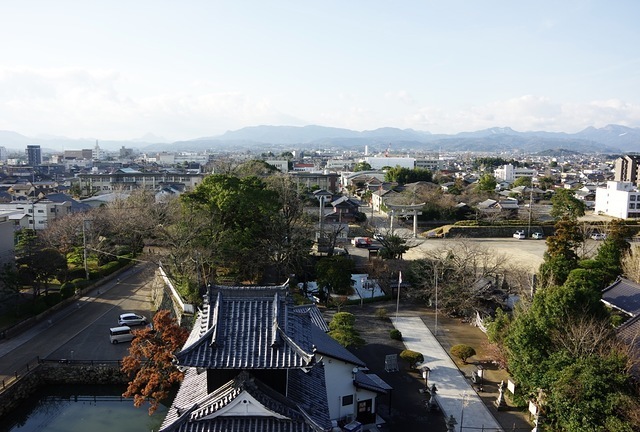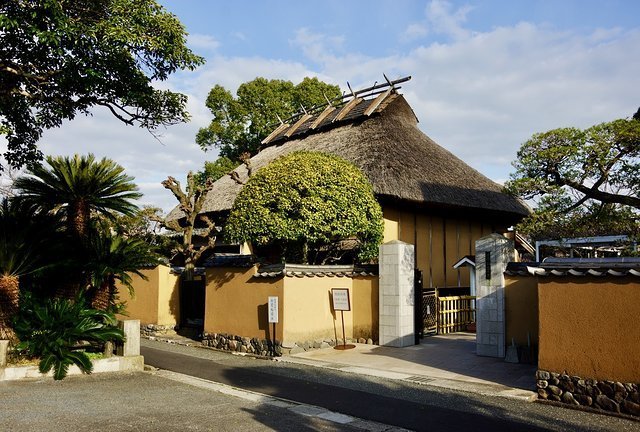 My second stop was the Fukuzawa Residence which costs 400 yen to enter or 600 yen with the castle combo ticket. For those who have not visited any former residences, it may be worth a visit but I will say that this residence is of average quality compared to others I have seen. Do note that an english pamphlet is given and the former resident was famous in the local area for opening an english school.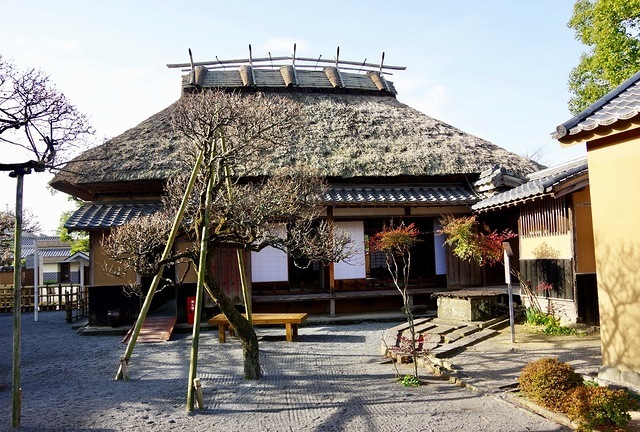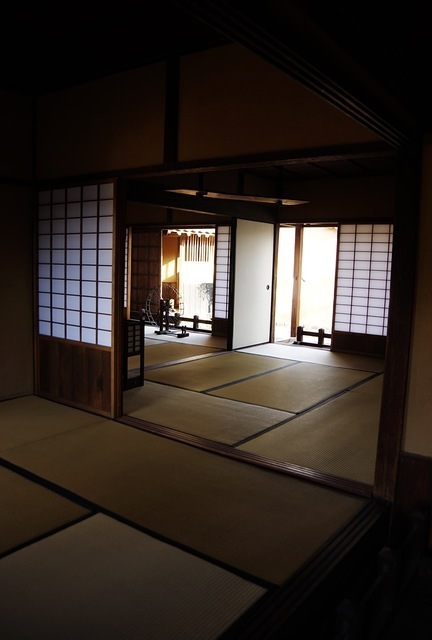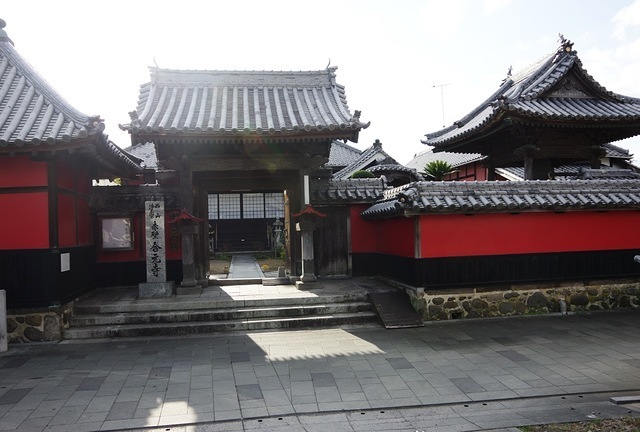 Around a 6-7 minute walk from the Fukuzawa Residence is the Goganji Temple, which is nothing too special apart from it's blood red walls. This supposedly happened due to blood stains in it's past.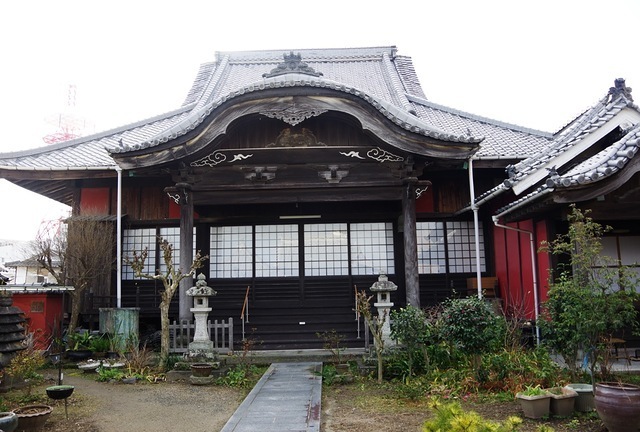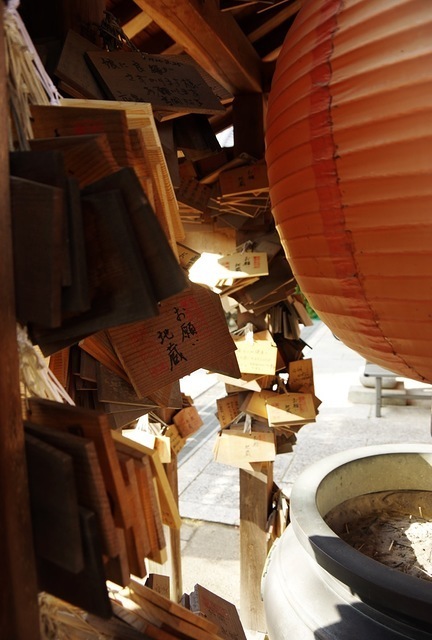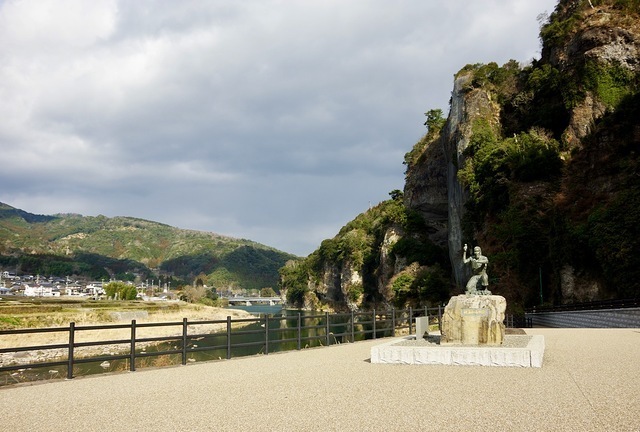 Around a 25 minute drive from Nakatsu Station is the Ao Cave Tunnel, a 15-20 meter tunnel that was dug by a single monk only using a single pick and hammer. It's possible to walk into the cave itself, but the surrounding areas views are probably more spectacular.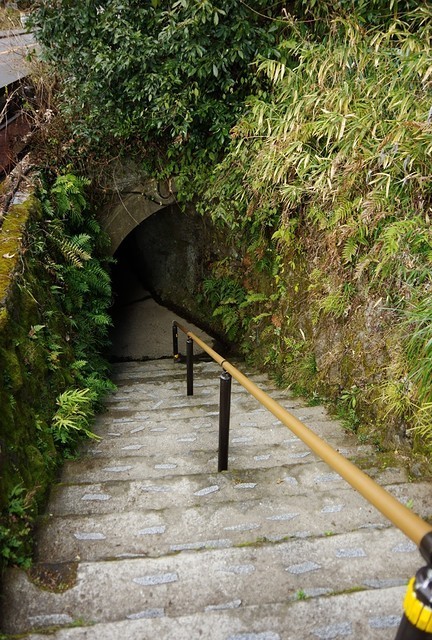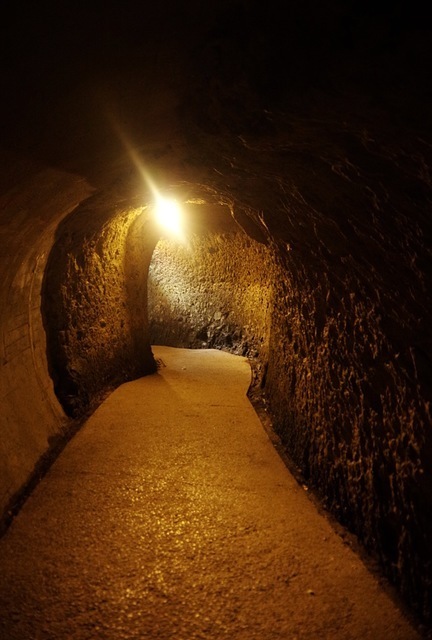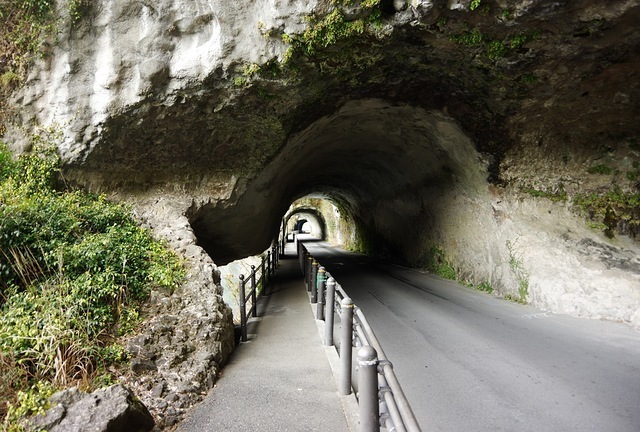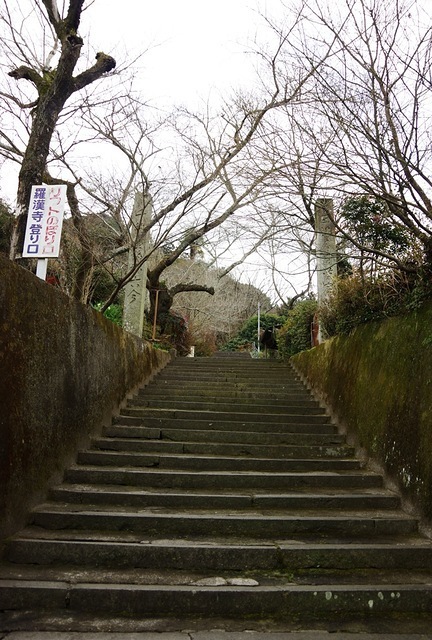 A further 3 km's from the Ao Cave Tunnel is the impressive Rakinji Temple which is located half way up a small mountain. It's possible to walk to the temple, but I decided to catch the chairlift as I did not know how high it was. It costs 700 yen return or 800 yen return if you also go to the top of the mountain.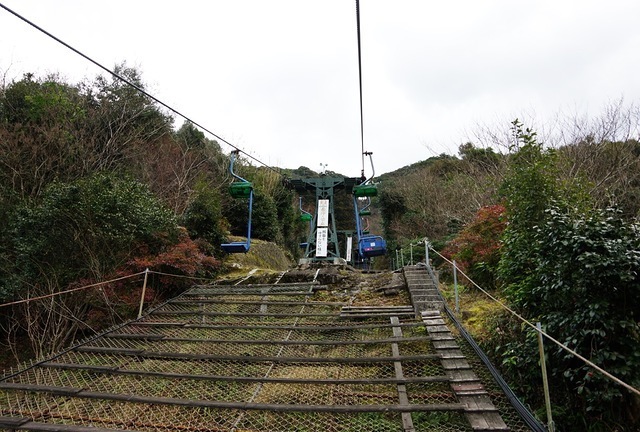 Considering the length of the chairlift (5 minutes), I would consider that it probably takes around 30 minutes to reach the temple walking up the stairs.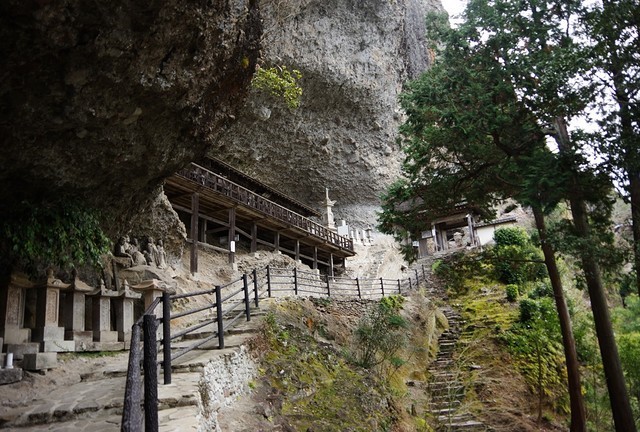 The main temple is a 3-4 minute walk from the first chairlift station and it should be noted that photography is not allowed in the temple itself. Some people online have heavily complained about this - but remember that this is a temple and not a museum!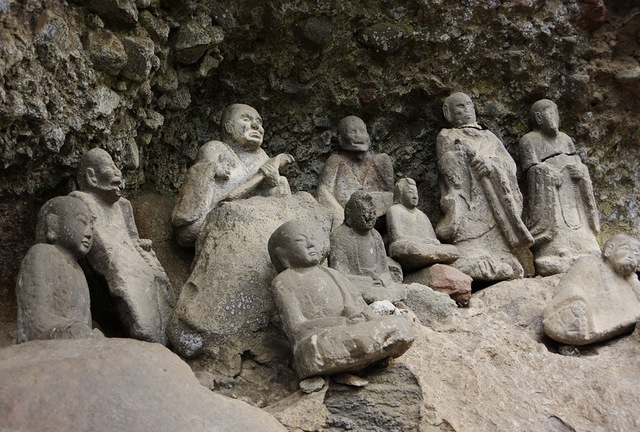 A small taste of the over 1000 arhats that can be found scattered over the temple grounds. Do note that the most impressive sections are the main areas where photography are not allowed.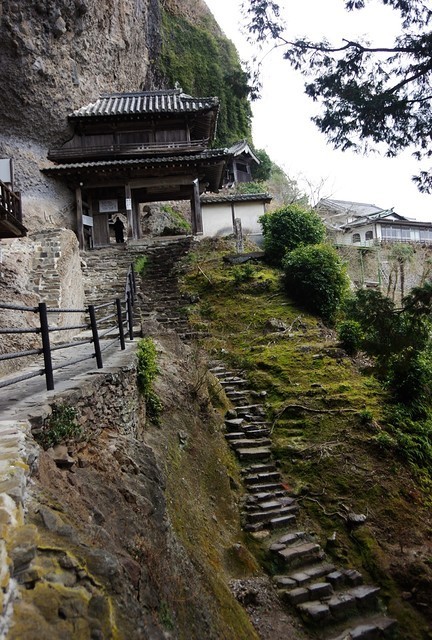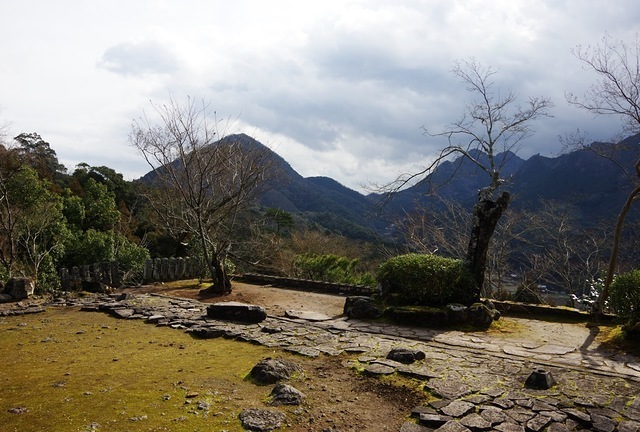 It's also possible to enter the temple itself which costs 300 yen. There are some nice cave areas along with a medium sized garden with views. Most areas do not allow photography. It's worth visiting the paid section - but it can also be missed if you are saving money (it's not a must).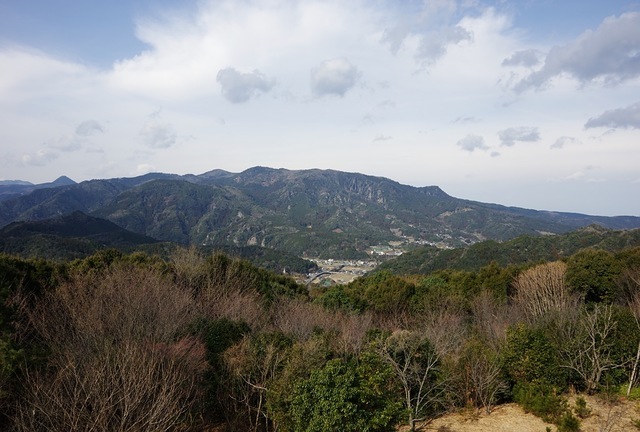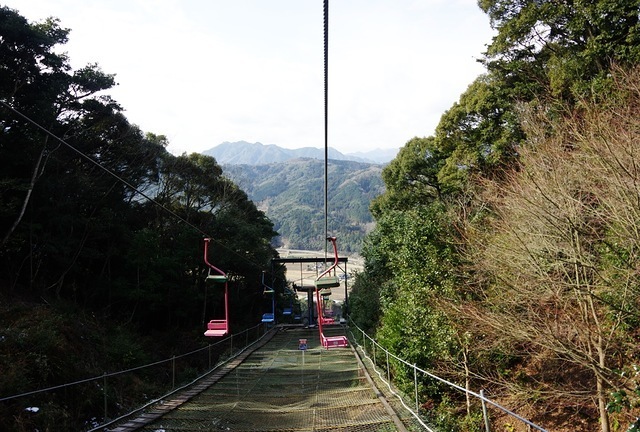 It should be noted that the general walking area around Nakatsu Castle is quite picturesque and there are also many other smaller exhibits which I missed, but I decided to move onto Usa later in the day which will form the majority of my next post.

Further Information:

Kyushu Expressway Pass: http://global.w-nexco.co.jp/en/kep/ (English)
Nakatsu Castle: http://www.nakatsujyo.jp/foreign.html (English)
Nakatsu City Tourist Information: http://www.nakatsuyaba.com (Japanese with English Translation)