Note: The opinions and views expressed in this user report are those of the individual author and do not necessarily reflect the opinions and views of japan-guide.com.
January 30, 2017 - Oita City - Oita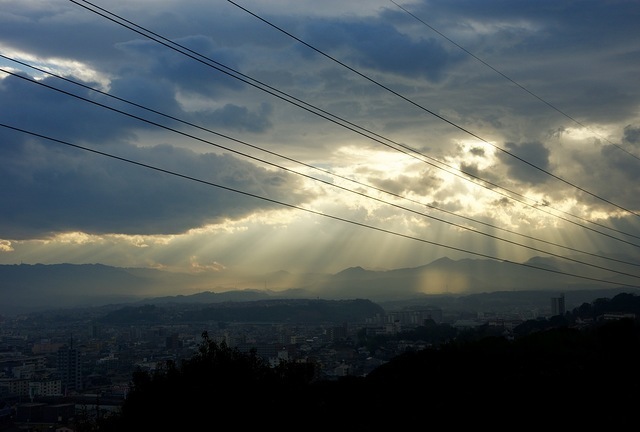 For my second post today, I quickly visited the main sites that the capital of Oita Prefecture had to offer - that is at the aptly named Oita City! It should be noted that the city itself is well set up for tourists, but there is a large dearth of high quality attractions in general.
The above map gives a quick snapshot of which locations I have visited around the Kunisaki Peninsula. Do note that the different pin colours represent the three different days I travelled around the peninsula. That is - Orange for Day 1, Purple for Day 2 and Green for Day 3.
The four main locations visited in Oita City includes:

(1) Oita Prefectural Art Museum (OPAM)
(2) Oita City Art Museum
(3) Oita Castle Ruins
(4) Oita Station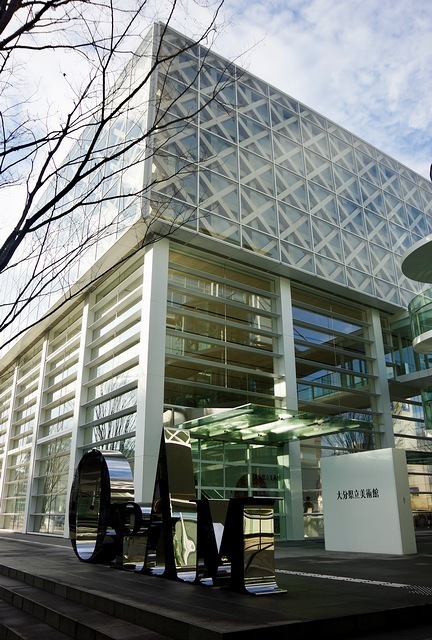 The Oita Prefectural Museum of art is an architecturally stunning building that houses a small permanent collection of mainly Japanese artists. There are also rotating exhibitions and many guest speakers. When I walked past, a Spanish lecturer was giving an open lecture talking about the similarities and differences in Japanese and Spanish Art.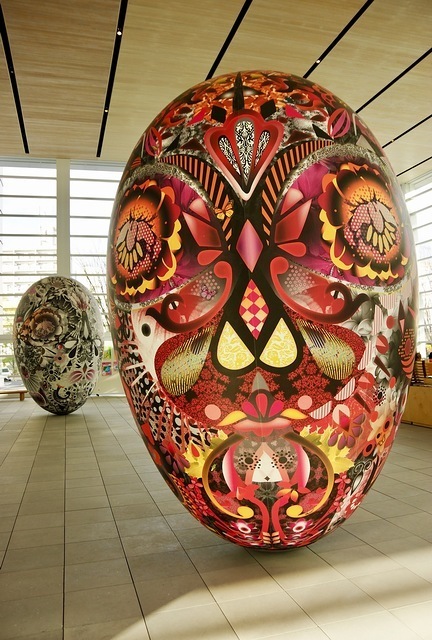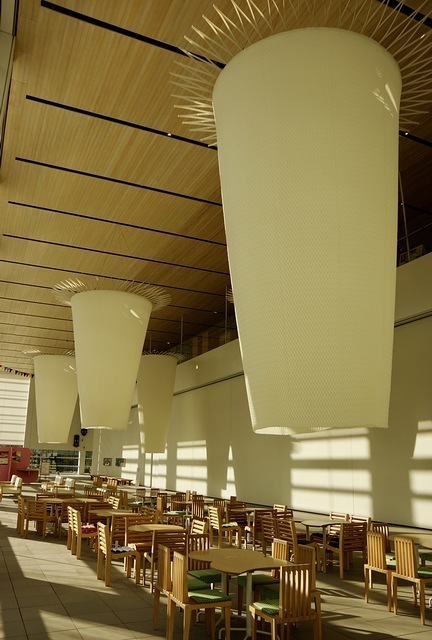 It costs 300 yen to enter the permanent collection, where photography is not allowed. Temporary exhibits differ from between 500 to 1000 yen.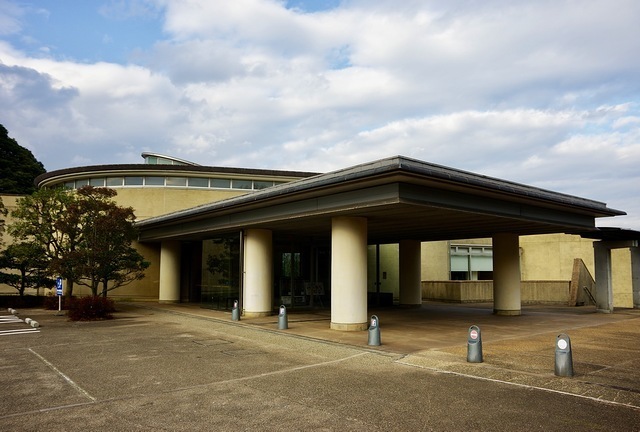 My second stop for this was was the Oita City Art Museum which is located on top of a hill. It costs 300 yen to enter and includes the normal collection of local painters and more traditional pieces of work (such as scrolls and paintings on silk and the like). As expected - no photography is allowed in the exhibition.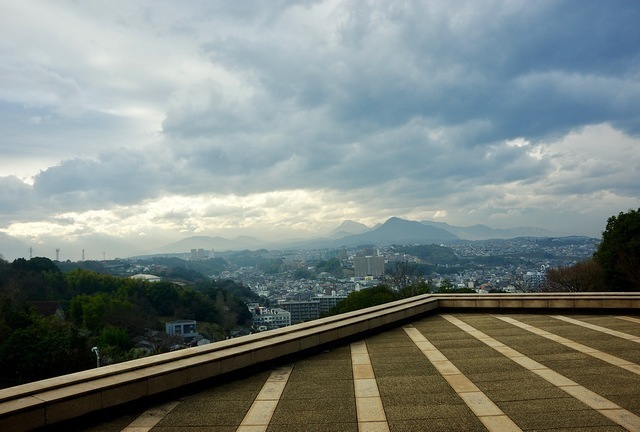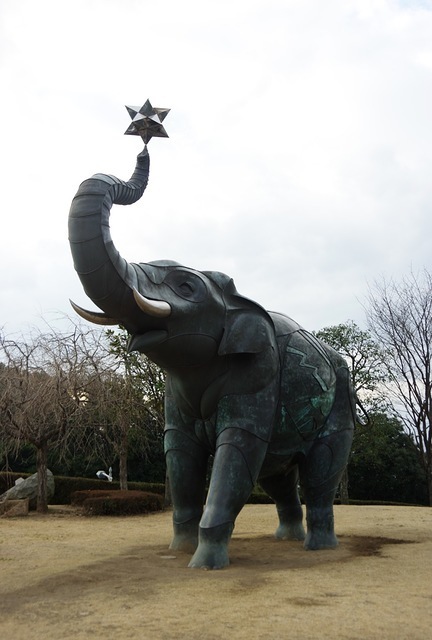 My favourite part of the Oita City Art Museum is the small sculpture park that also has nice views of the surrounding city.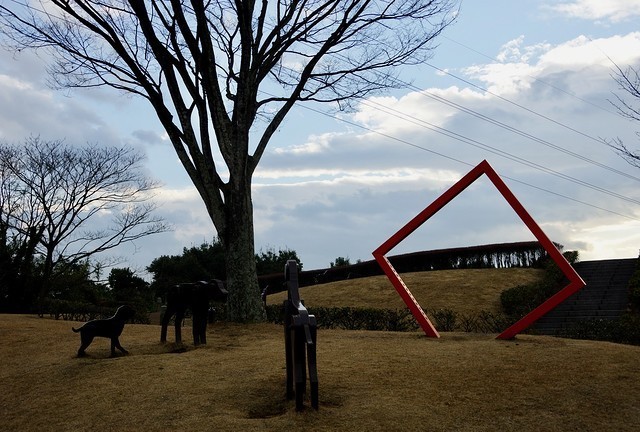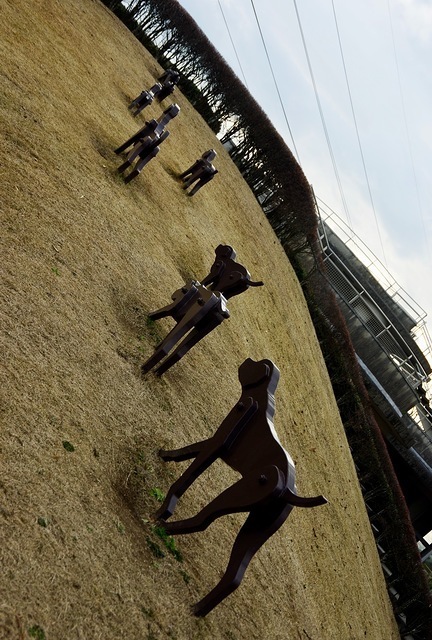 My third stop was the Oita Castle Ruins, which looks nice with it's moat but includes a carpark and small picnic area inside. Let's just say it's not worth coming all the way to Oita just to see this castle....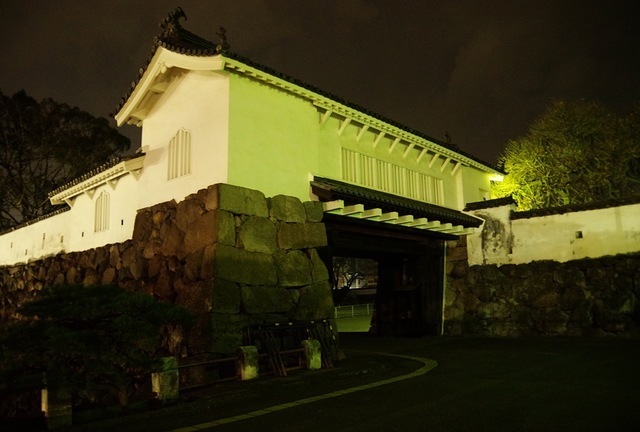 As it was getting near dinner time - I decided to follow the lights to Oita Station. Like many cities, winter illuminations are starting to become a big thing to get tourists to the city during the low season. I will say that it did not this town look better.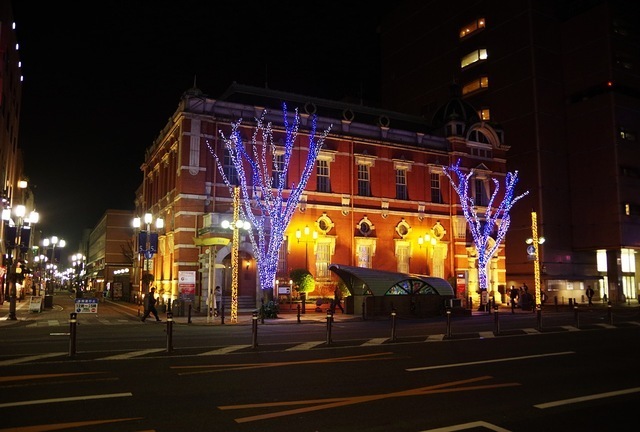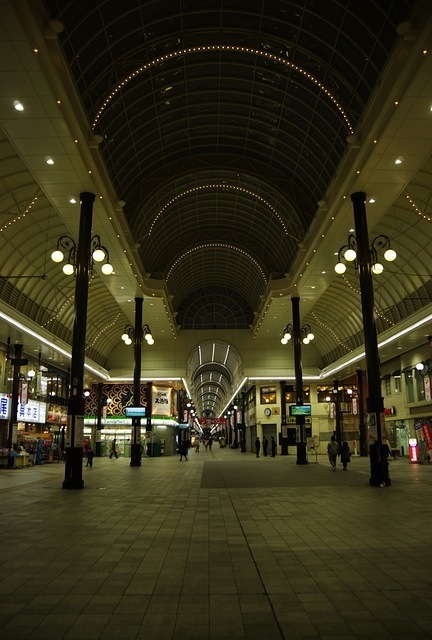 Close to the station is also a large number of connected shopping streets. As you can see, they are a bit more impressive than normal.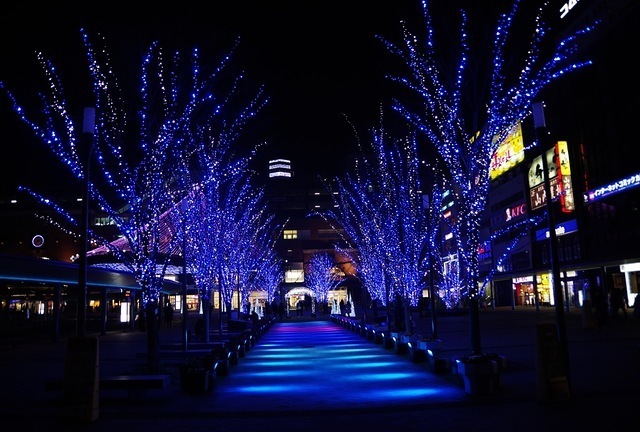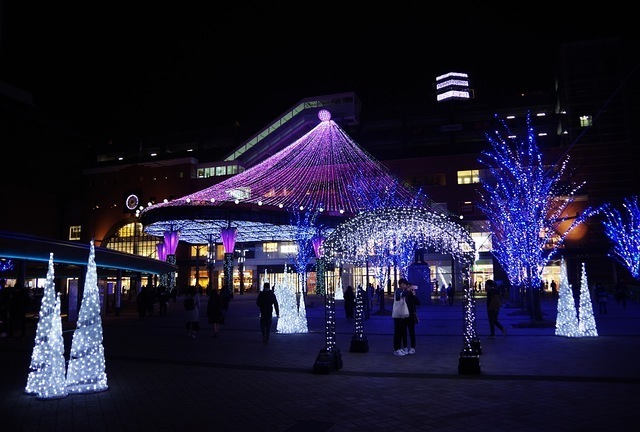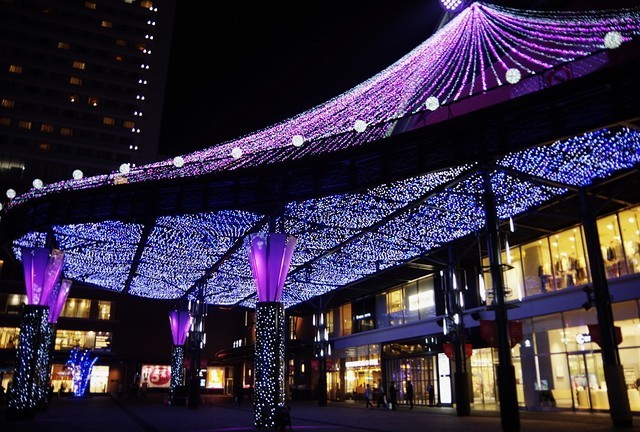 Oita prefecture has a lot to offer, but unfortunately not the same can be said for Oita City. However - it's only 15 kms to Beppu so there is not too much to complain about. For tomorrow, I'll be visiting the main sites of Beppu as I spent a bit too long in Kitsuki earlier in the day.

Further information:

Oita City Tourist Information: http://www.oishiimati-oita.jp/en/ (English)