Shrines of Takachiko - Miyazaki
Note: The opinions and views expressed in this user report are those of the individual author and do not necessarily reflect the opinions and views of japan-guide.com.
February 2, 2017 - Shrines of Takachiko - Miyazaki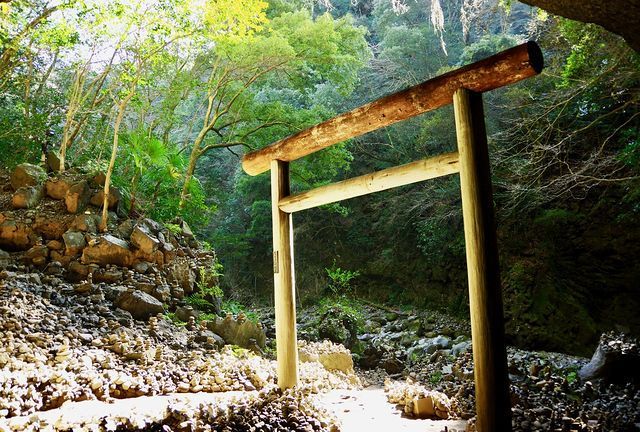 For my first day in Miyazaki, I decided to visit Takachiho which is known for a famous story where the sun goddess hid in a cave and turned the world into darkness. Unlike most of the towns I've visited, it's easy to get around by walking or public transport, but having a car does make it easier still.
Most of the locations visited today were shrines, which shows you how important this town is to Shinto mythology. The locations visited today includes:

(1) Takachico Gorge
(2) Takachiho Shrine
(3) Amano Iwate Shrine
(4) Amano Yasukawara Shrine
(5) Amaroi Shrine
(6) Kushiruru Shrine
(7) Aratate Shrine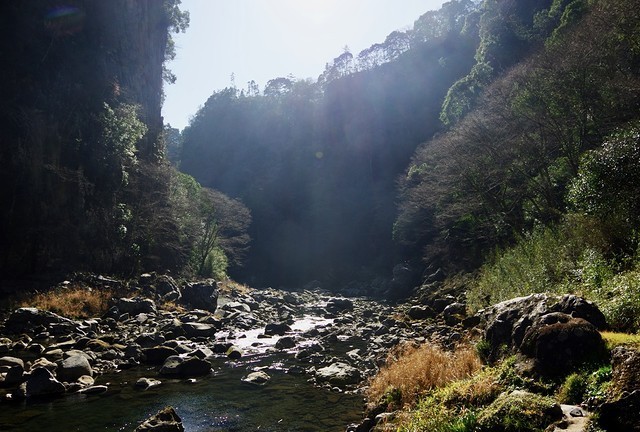 My first stop for the day was the spectacularly beautiful Takachiho Gorge, where you can hire a boat and paddle up and down the pillow basalt cliffs with waterfalls cascading down the side. It costs 2000 yen to rent the boat (max 3 people) for 30 minutes, with a 300 yen surcharge for each 10 minutes. Note that it also costs 500 yen to park your car here as well.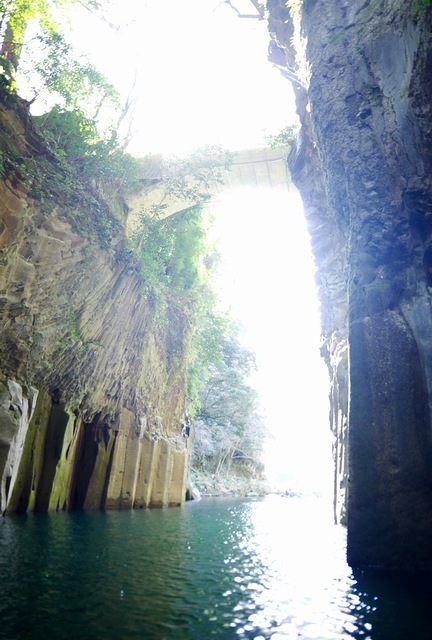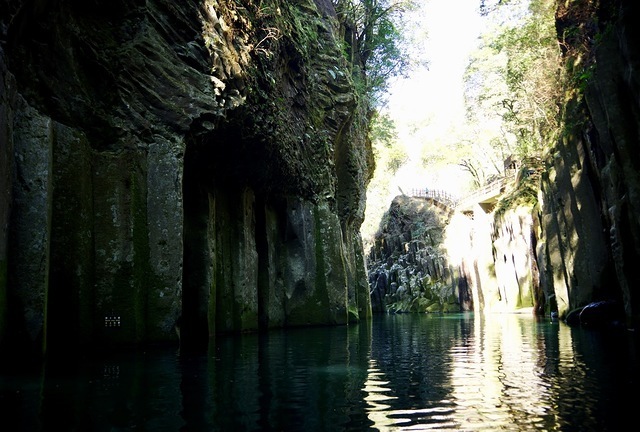 As you can see - the view is absolutely spectacular. You may also note that the rocks also force an octagonal shape - which is common for this type of volcanic rock when cooling.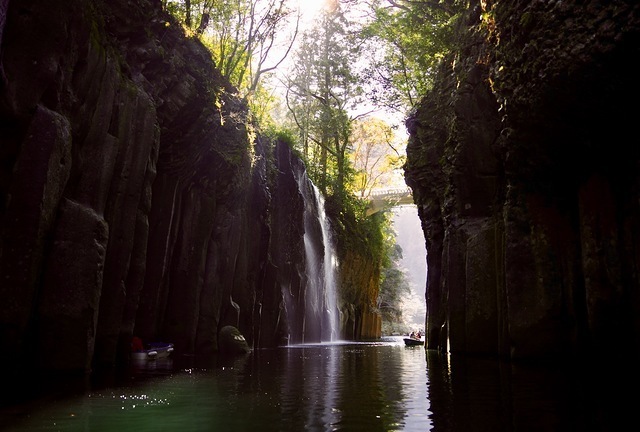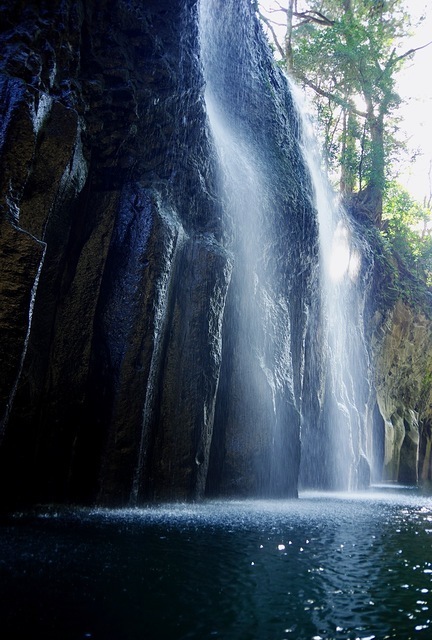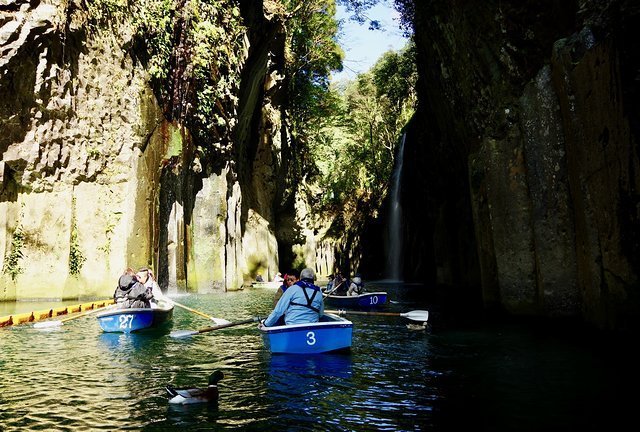 It's only possible to paddle for a couple of hundred meters until you need to come back to the starting point. Thankfully, I was almost my myself when I first came but had to tackle my way through many people who were just as bad at rowing as I was. Let's call it the boat demolition derby.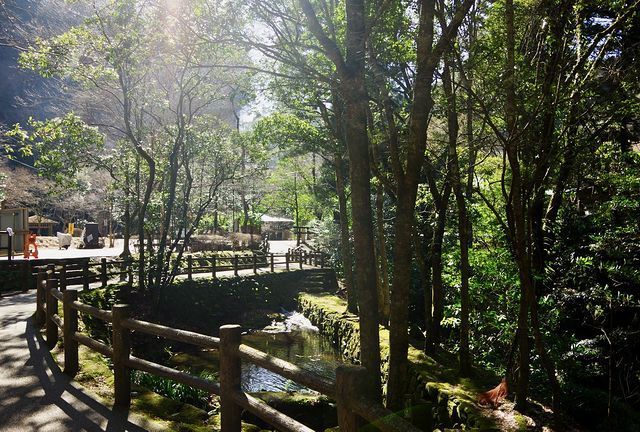 Right next to the boat ramp is a nice park which was mainly closed due to restoration work in the winter. There is also a small fresh water aquarium here, which I decided to skip. Also note that when visited the walkway between Takachiho Shrine and the boat ramp was closed which was a shame.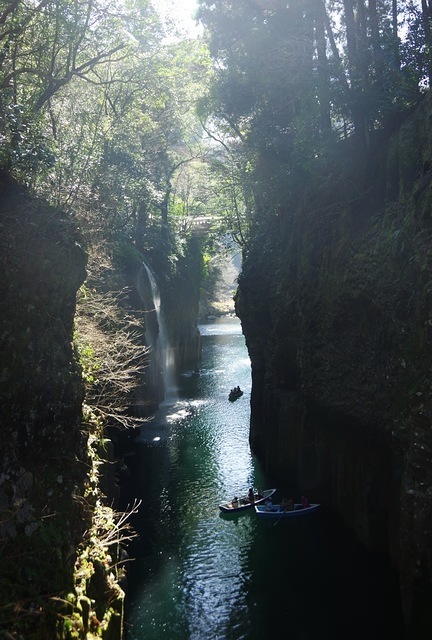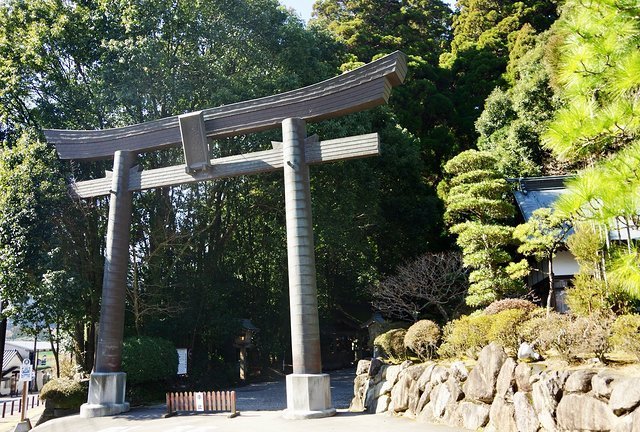 Takachiho Shrine may look like any normal shrine, but it is rather important in relation to Shinto mythology. However, most people come here to view the Takachiho Yokagura performance at night.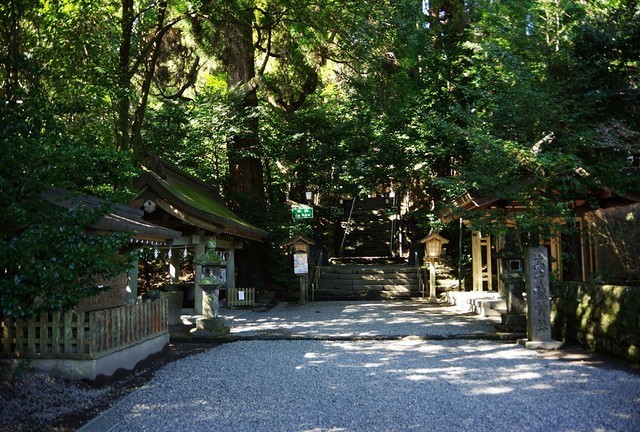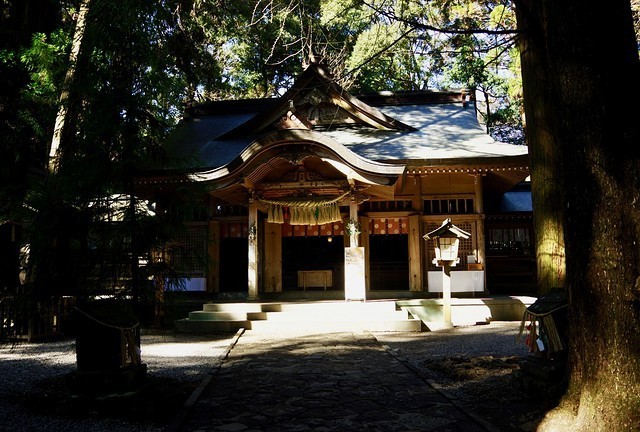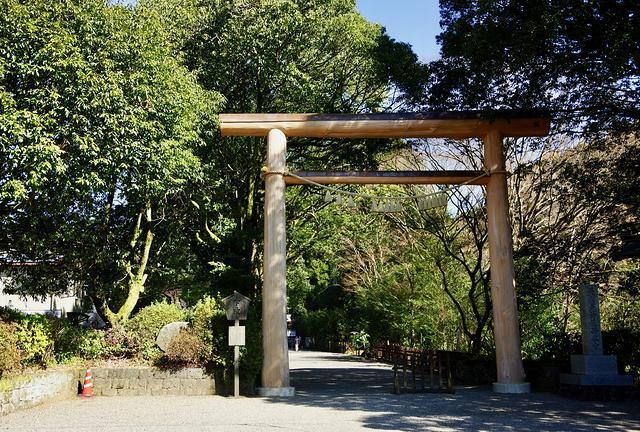 Located around 6KM from the main town is the Amano Iwate Shrine, which is the location where 8 millions deities met to try and get the sun goddess out of her cave, which is opposite the shrine but cannot be easily seen. There are also two other shrines in the area as well.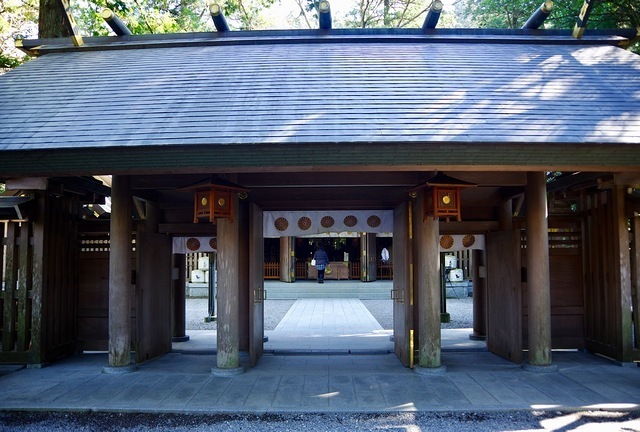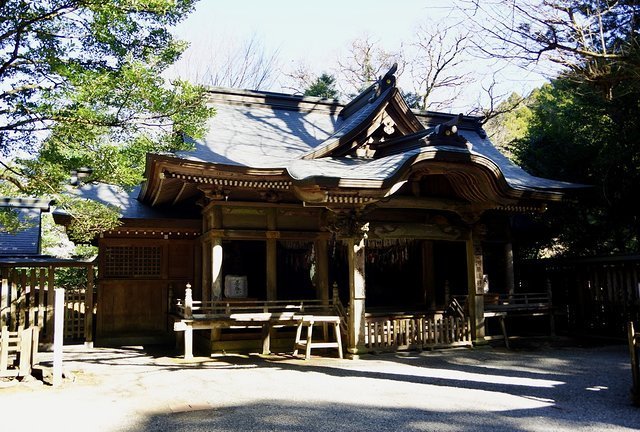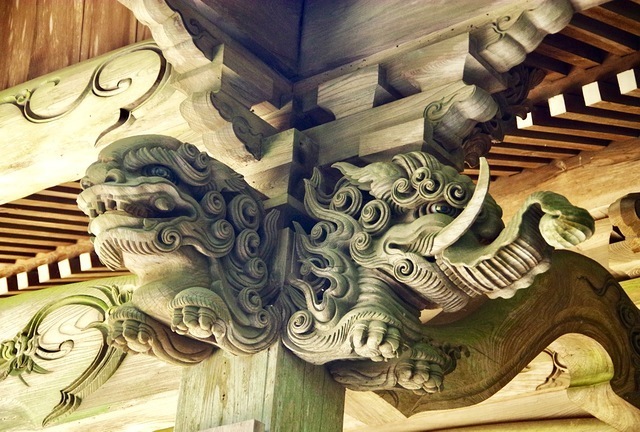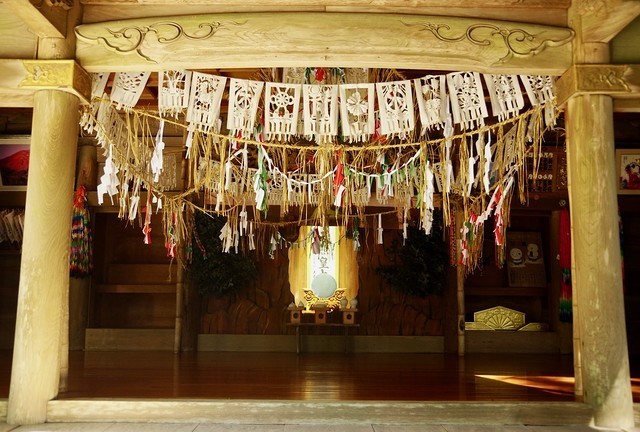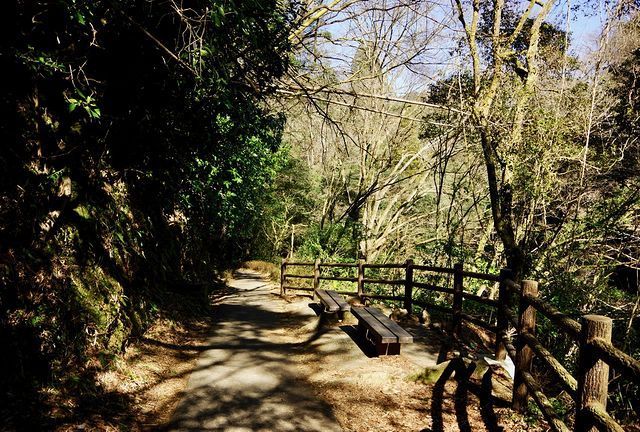 Located a 10 minute walk downhill from the previous shrine is my second highlight of the day is Amano Yasukawara Shrine, which is found in a small cave next to the river bed. Apart from the amazing scenery you'll see below, you will also have to pass some very tempting ice cream cafes which I just managed to hold out on....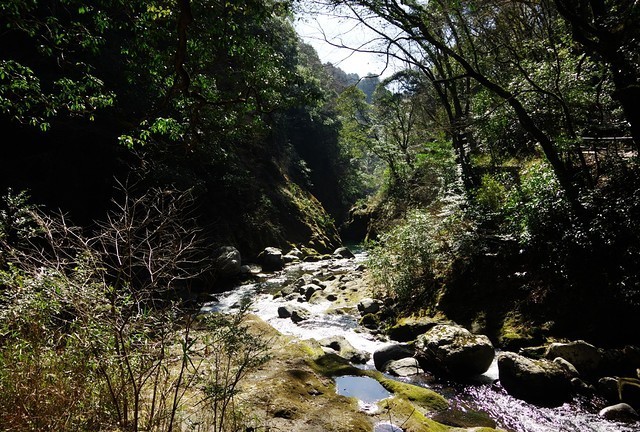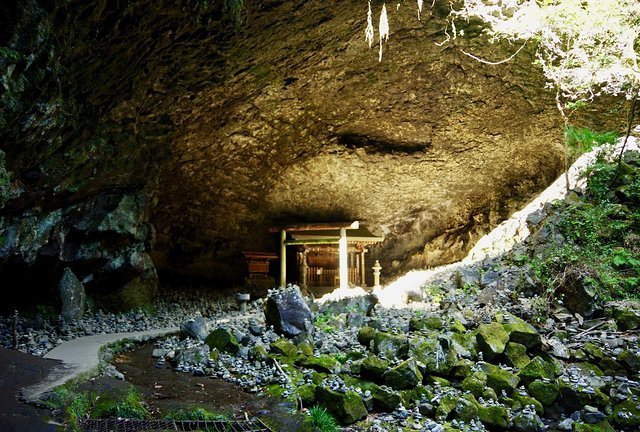 The pictures here may look good - but they do not do this place any justice at all.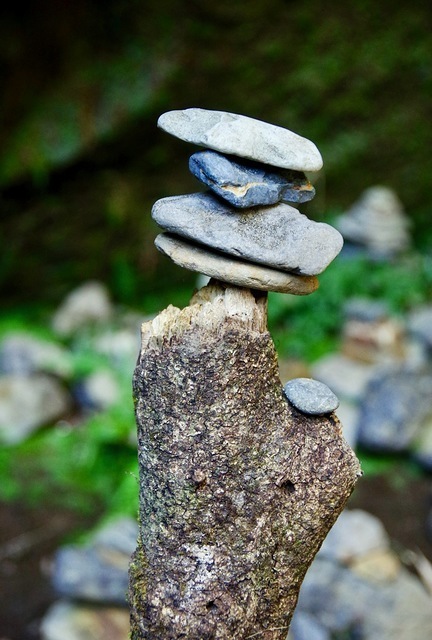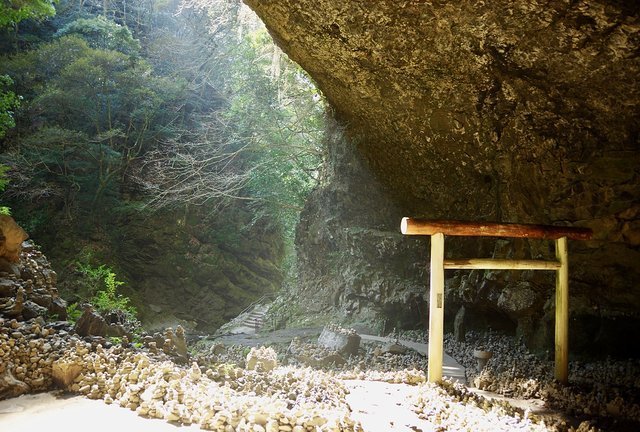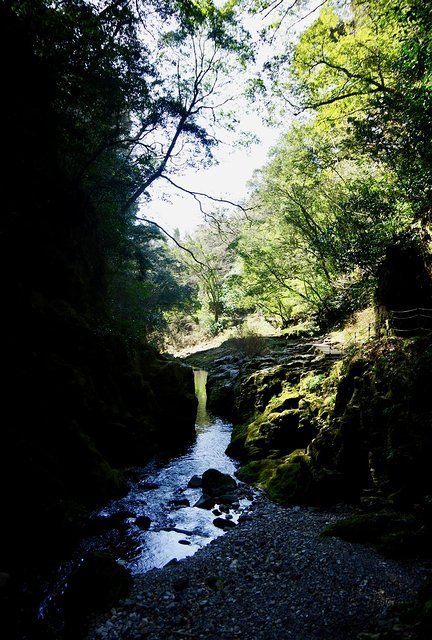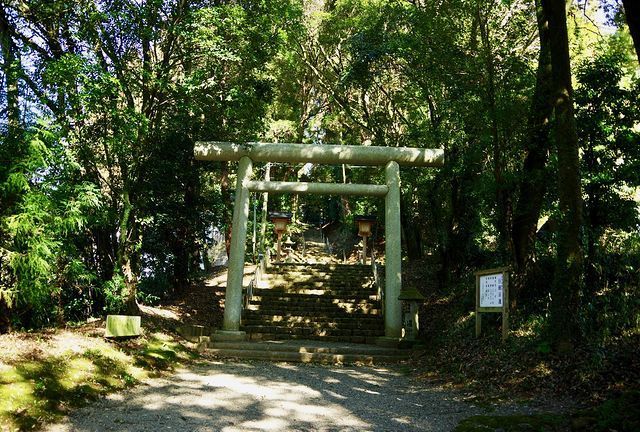 Located on the opposite side of the river is Amaroi Shrine, which seems to get less visitors than the other two shrines. It was pretty nonetheless. Note that most shrines in Takachiho tend to have around 100 or so stairs to the main hall. There are few stairs to the lookout at the back of this strine.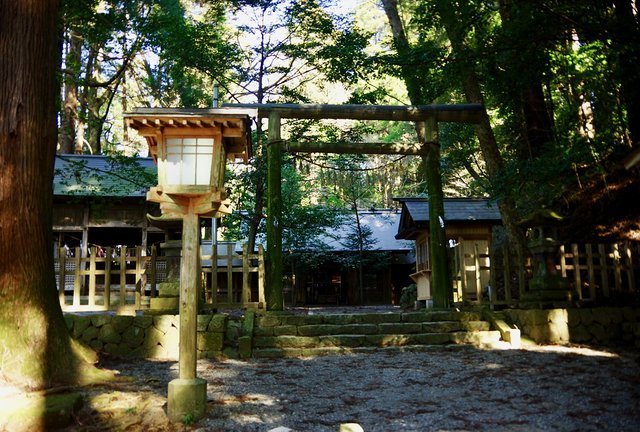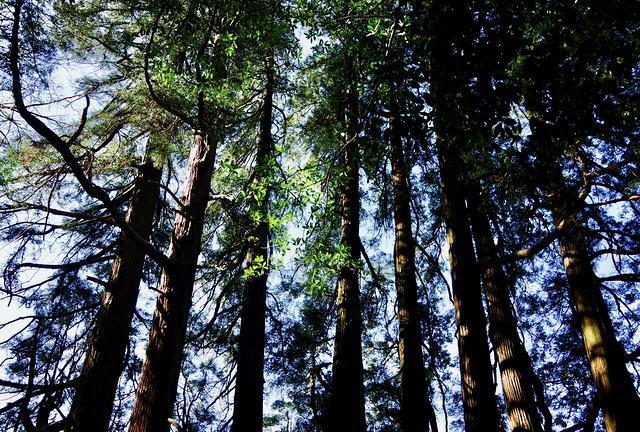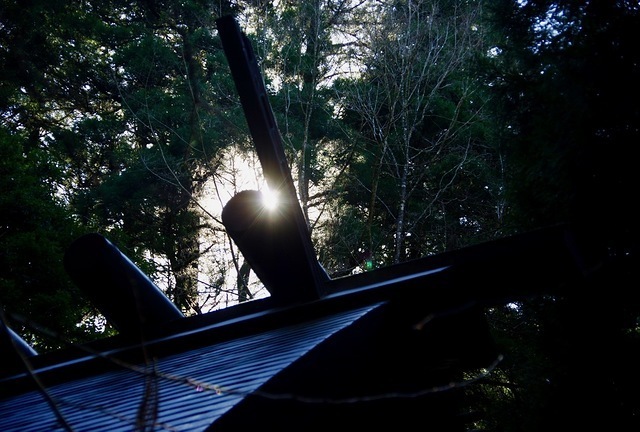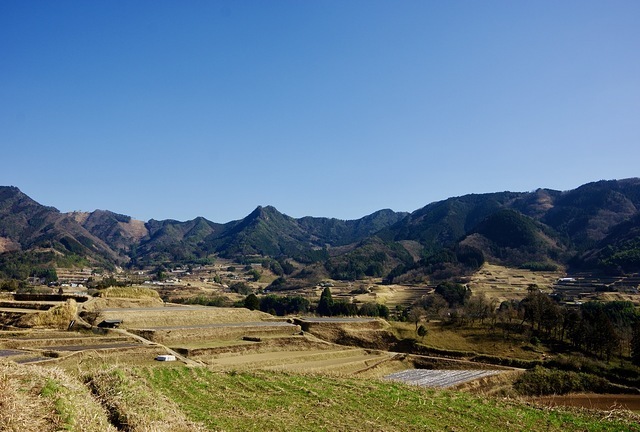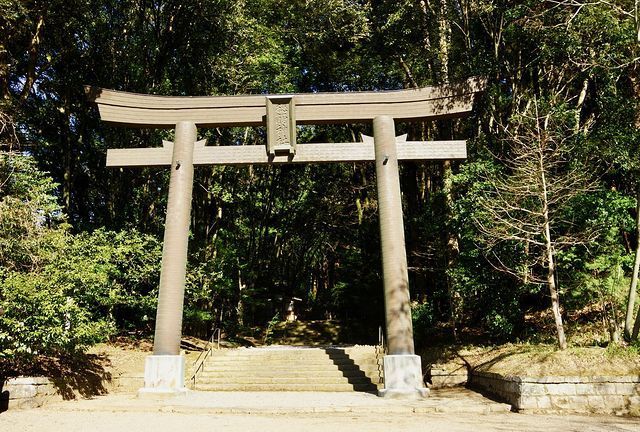 The second last shrine I visited was Kushiruru Shrine, which is nothing special after what I've seen today.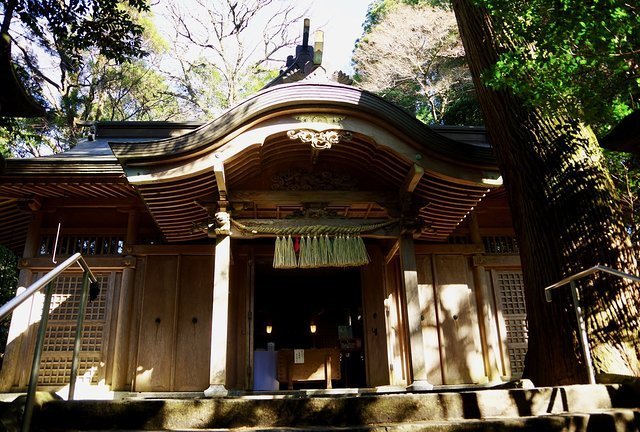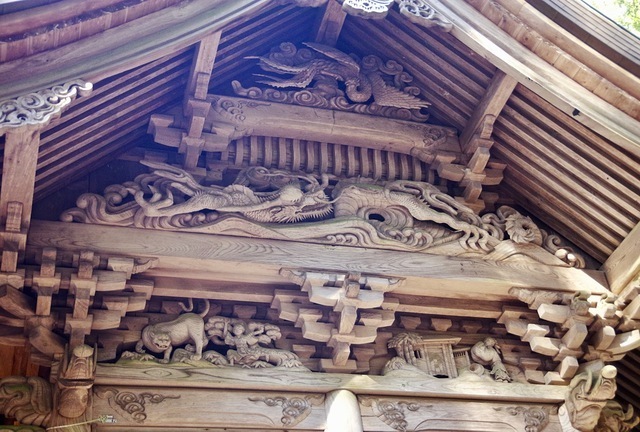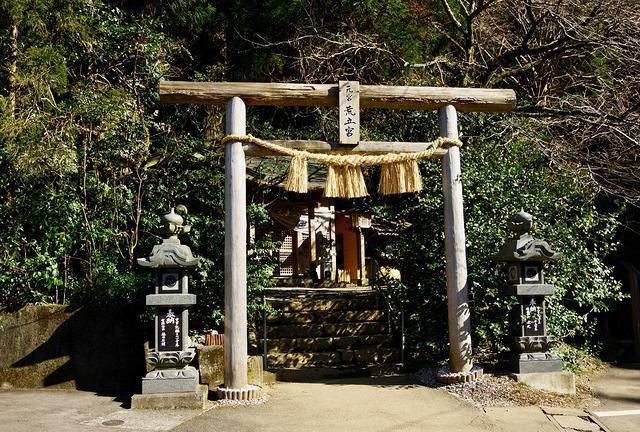 Located in a reasonably difficult place to find is the small Aratate Shrine, which is nothing special but gives you a change to walk to some power spots if you feel like climbing more stairs (I don't mind stairs - I just get sick of them)....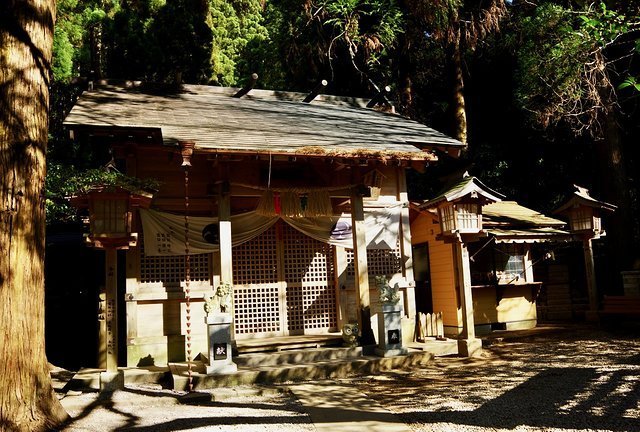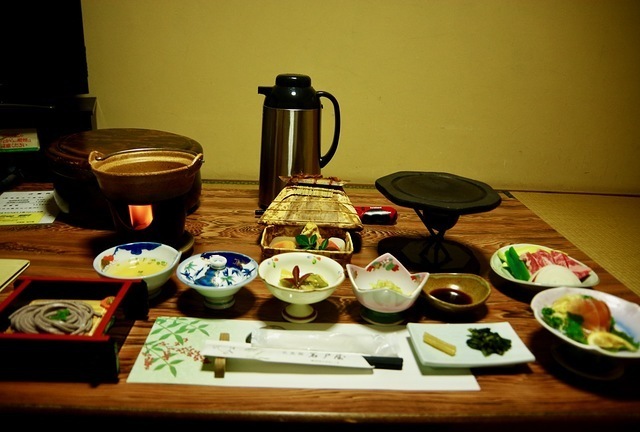 About half of my meal for tonight. I also had Sweet Potato Gratin, Beef Stroganoff with Black Rice Bread, Stewed Shitake Mushrooms, the stock standard miso soup (but this time with river fish) and the rice was even black rice. There were also a couple of other dishes I forgot the name of. Let's say it was quite big and filling. At least it was better than the large sea snail I ate last night (but the other dishes were delicious)...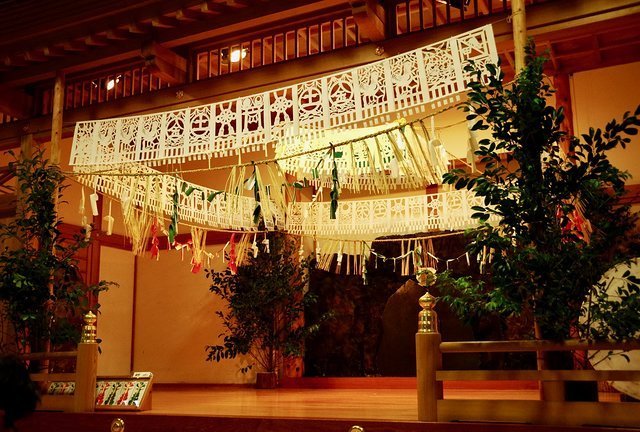 As I'm staying near Amano Onsen, I was lucky enough that my hotel provides free transport to the Takachiho Yokagura performance at Takachiho Shrine. The performance lasts for 60 minutes and is entirely in Japanese, but you are given an english pamphlet describing the 4 main dances.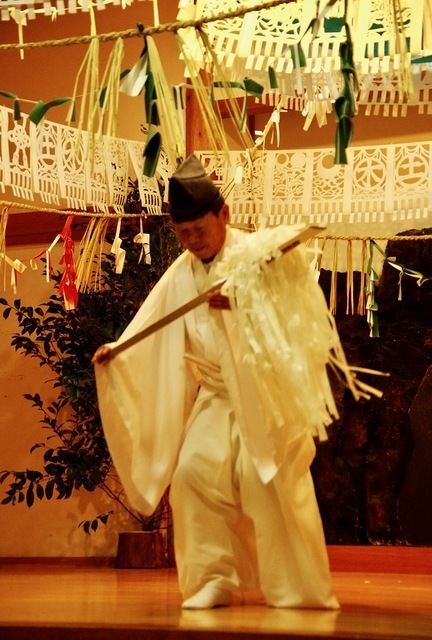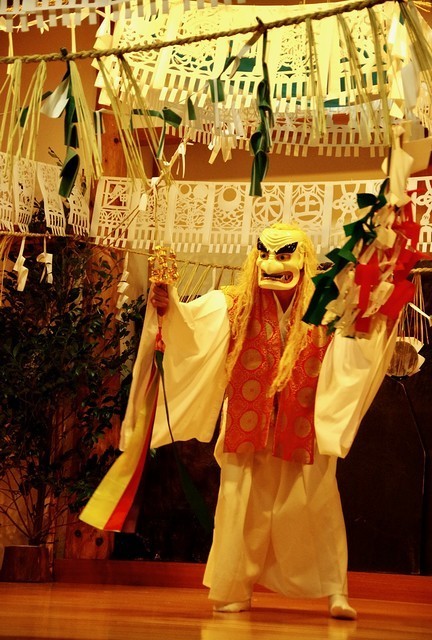 The dances themselves will not be everyones cup of tea, as it normally consists of one person dancing around for 10 minutes reenacting a part of the 33 piece play of getting the sun goddess out of the cave.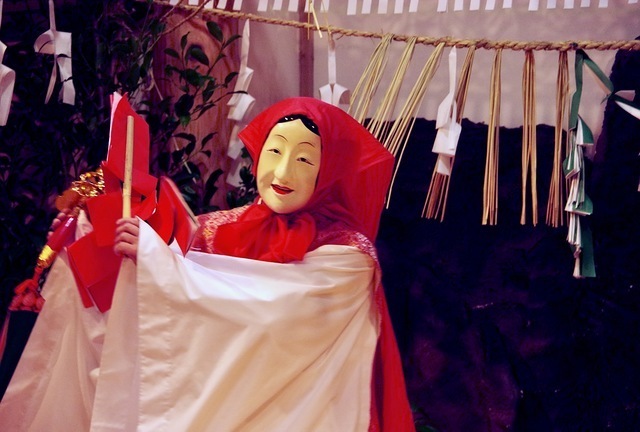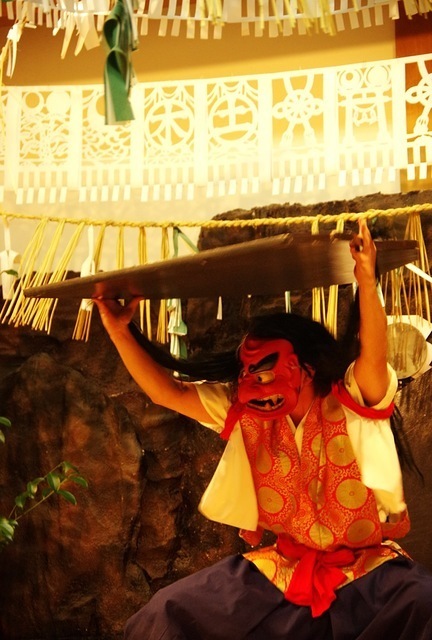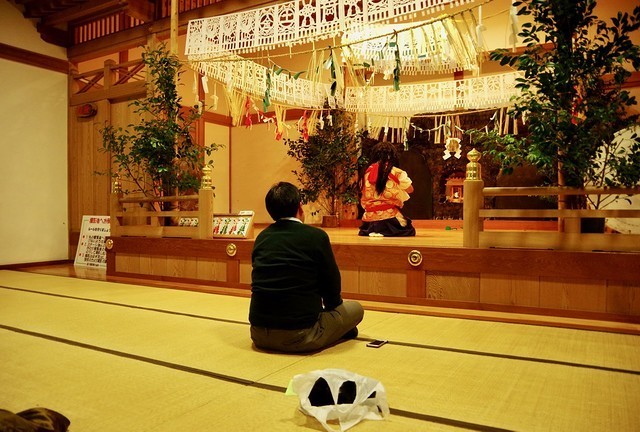 I almost never publicly shame people - but lots of people came early to claim a good spot on the tatami. Then one man (strangely Japanese) comes and sits directly in front of everyone so he could take good photos. It's the first time in my life I felt like high fiving an old Japanese man for chastising him as he continued to get closer as the performance continued.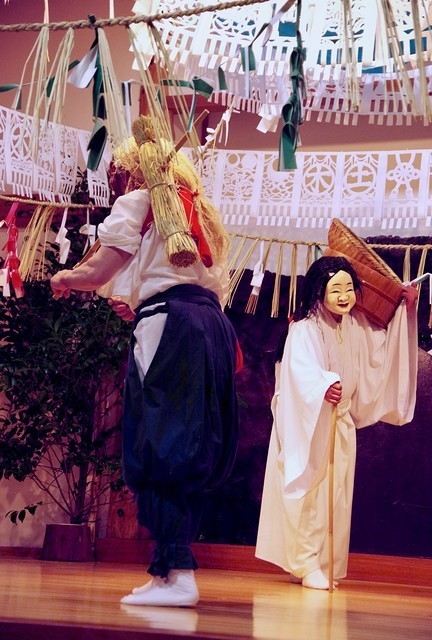 The last and highly entertaining dance consists of a couple making sake to celebrate life and a good harvest. There is plenty of audience participation (including myself getting thoroughly embarrassed), along with comedy and some surprisingly rude parts to the performance. I won't spoil what happens in case you ever decide to visit this performance.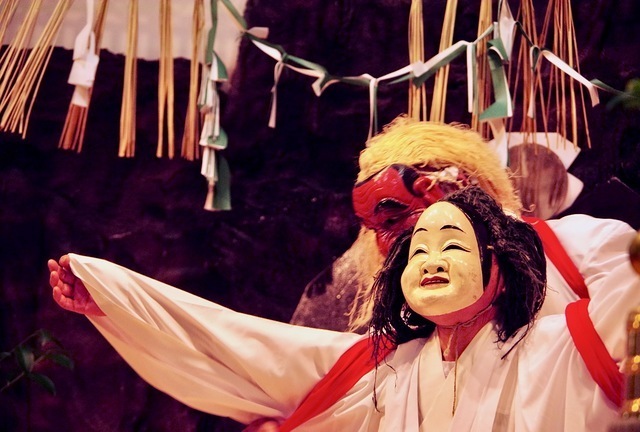 At present, I've visited over 40 countries and have travelled to every inhabited continent. As such, it takes a lot to take my breath away. That happened twice today when I visited rowed on Takachiho Gorge and visited Amano Yasukawara Shrine. These are two experiences that I will cherish for a long time.
For tomorrow, I'll be traveling to Miyazaki city to see what it has to offer.

Further information:

Takachiho Tourist Information: http://takachiho-kanko.info/en/ (English)