Nichinan Coast - Miyazaki
Note: The opinions and views expressed in this user report are those of the individual author and do not necessarily reflect the opinions and views of japan-guide.com.
February 4, 2017 - Nichinan Coast - Miyazaki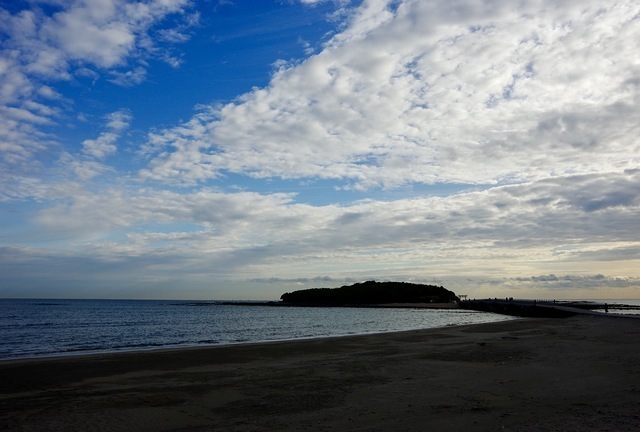 For my third full day in Miyazaki, I made my way down south along the Nichinan Coast. This rugged coastline is known locally for it's beautiful beaches and laid back lifestyle.
The four locations that I visited included:

(1) Aoshima Shrine
(2) Miyakoh Botanical Gardens
(3) Sun Messe Nichinan
(4) Udo Shrine
My first stop of the day was Aoshima Island which is home to the unique and beautiful Aoshima Shrine. It should be noted that if you are driving here - skip the many people asking for you to pay for parking and see if the Miyakoh Botanical Gardens car parking has any empty spots.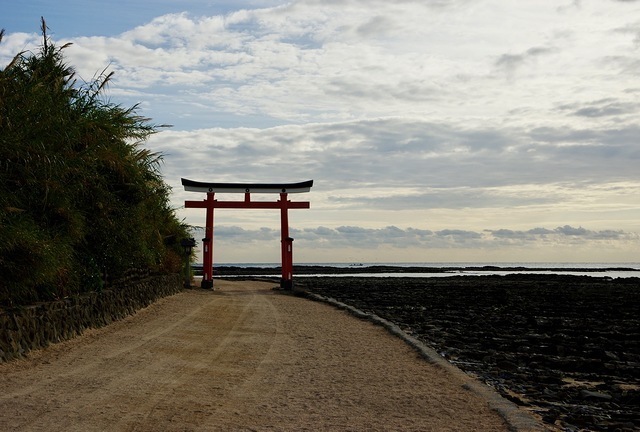 To reach Aoshima Shrine, you need to walk past the Devil's Washboard which is the left overs of millions of years of volcanic activity. It does however allow for nice photos though so I'm definitely not complaining.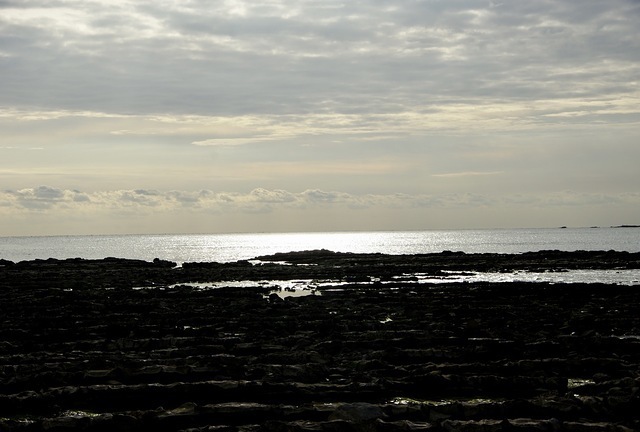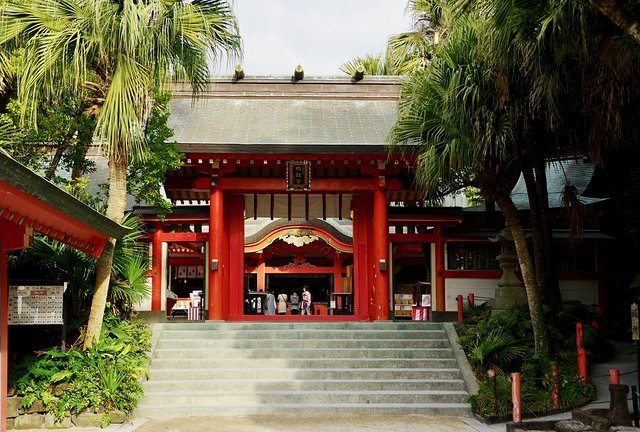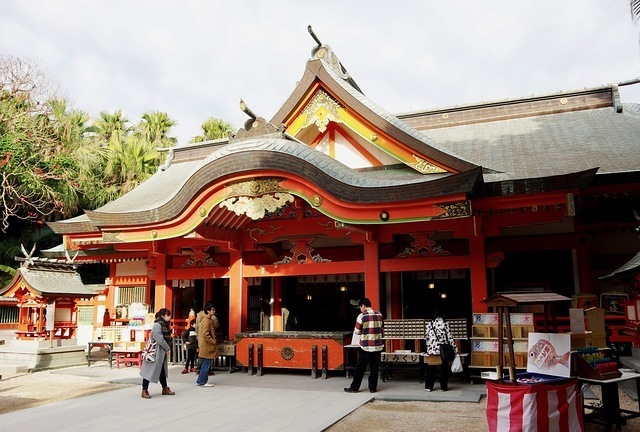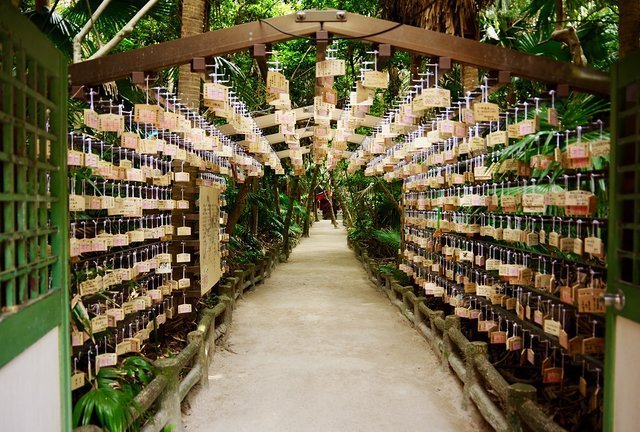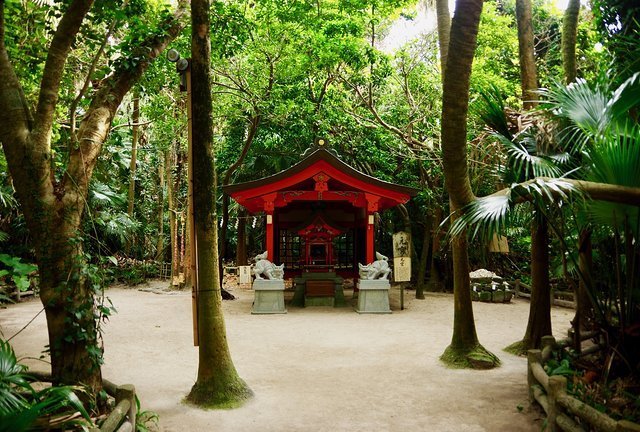 The picture above may not look like much, but this side shrine really has a different feel than most shrines. From memory, many shrines are surrounded by Japanese Cedar, so to have a shrine in a jungle like setting was quite different.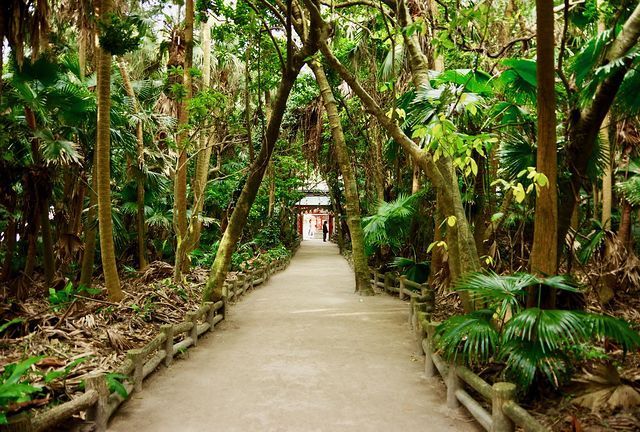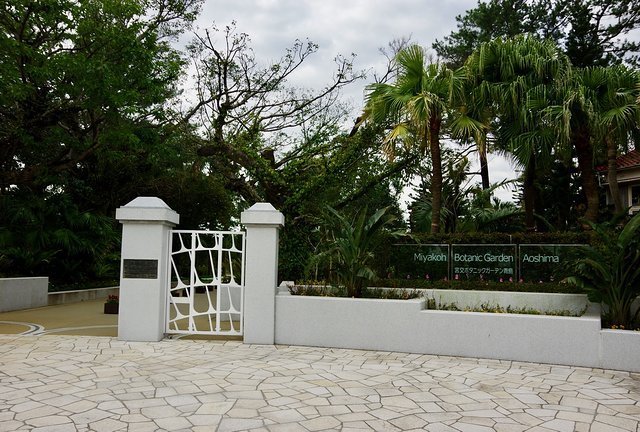 Located close to Aoshima Island and Shrine is the Miyakoh Botanical Gardens which is free to enter. This garden is considered Miyazaki's subtropical garden and includes a good selection of flowers and palms.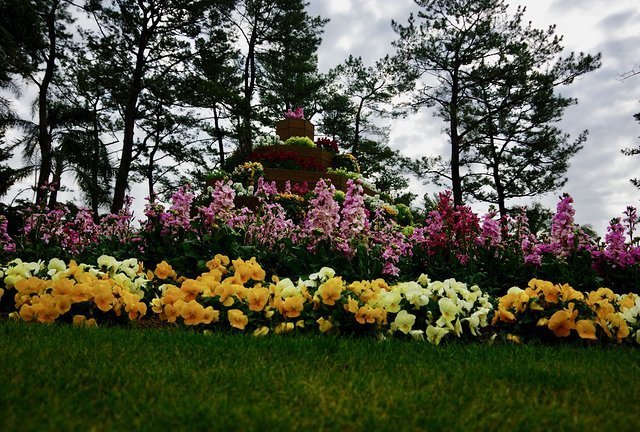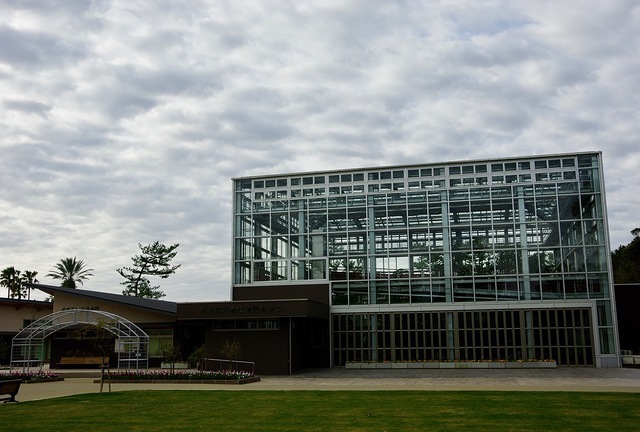 There are also a few different glasshouses which are bot unique in their own way. One was a tropical fruits garden with the other one being a flower garden (above).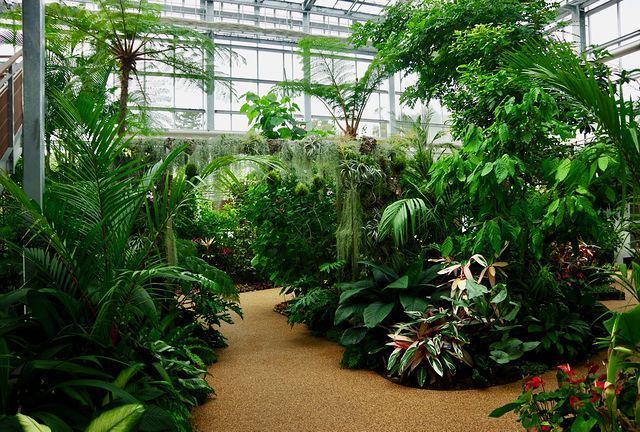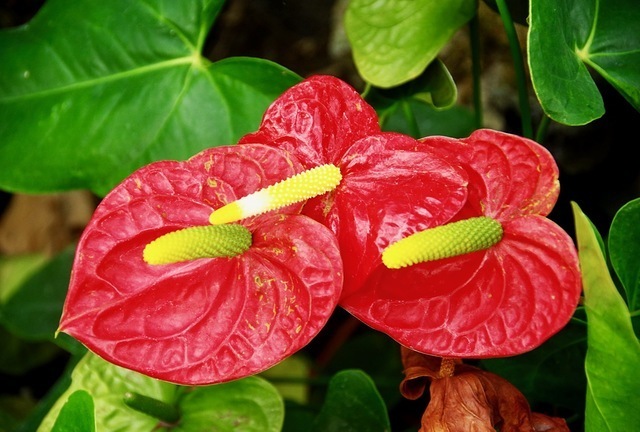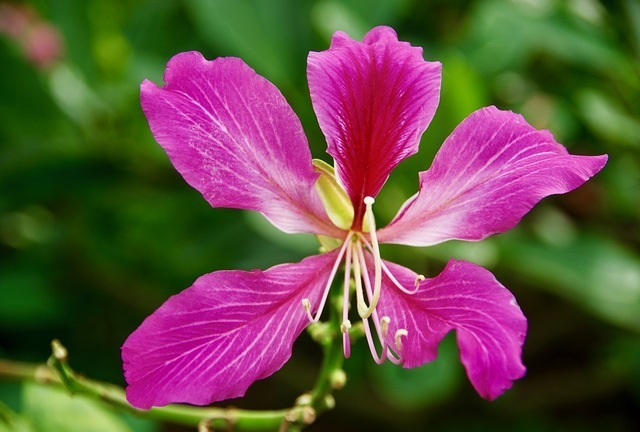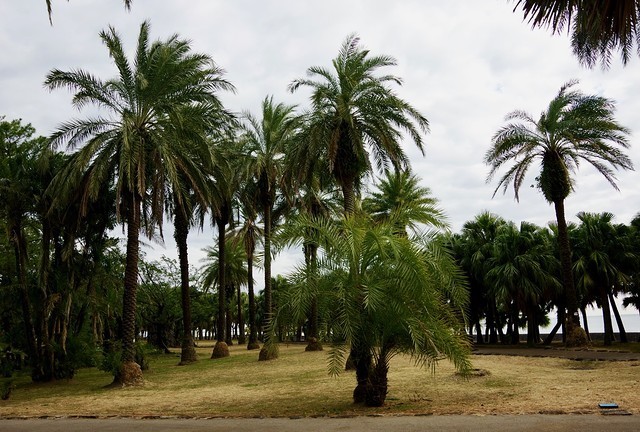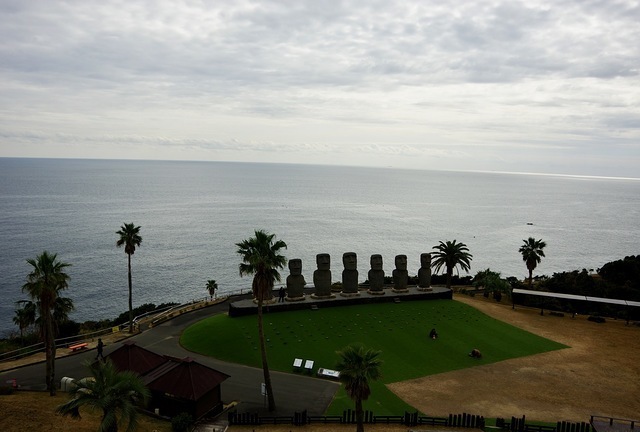 Located around 15 km's from Aoshima is the odd Sun Messe Nichinan. It costs 700 yen to enter and includes a fair number of reproduction Moai from Easter Island set against the Pacific Ocean. There are also other attractions which are shown below.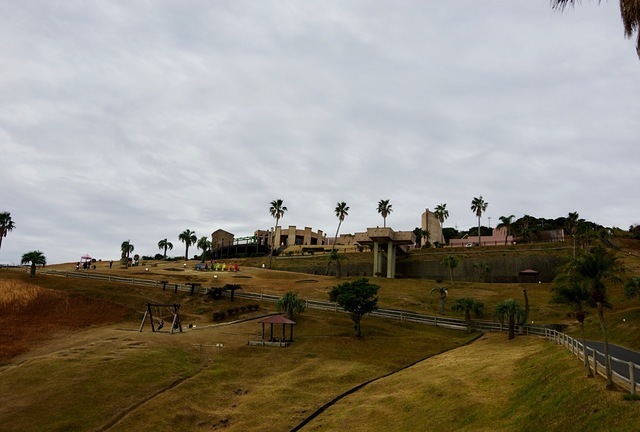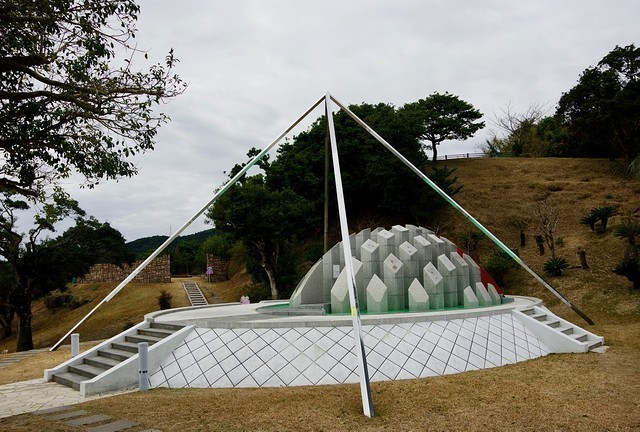 At the top of the site is the Earth Appreciation Bell that has inspirational sayings from different religions.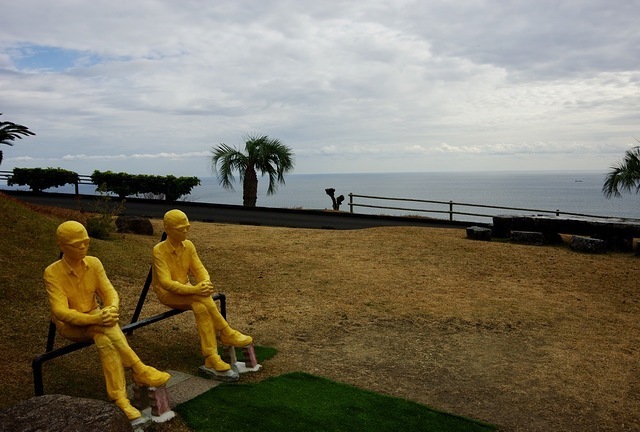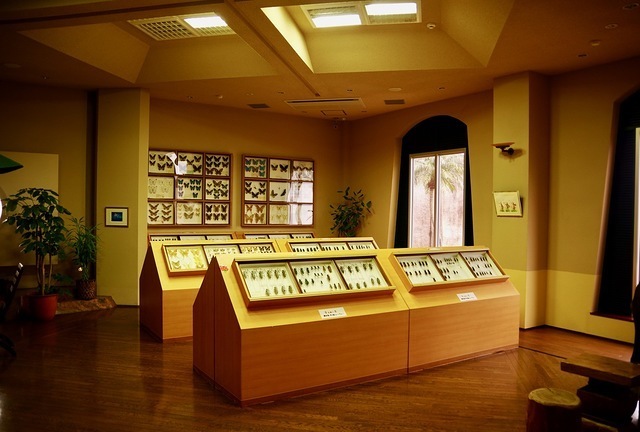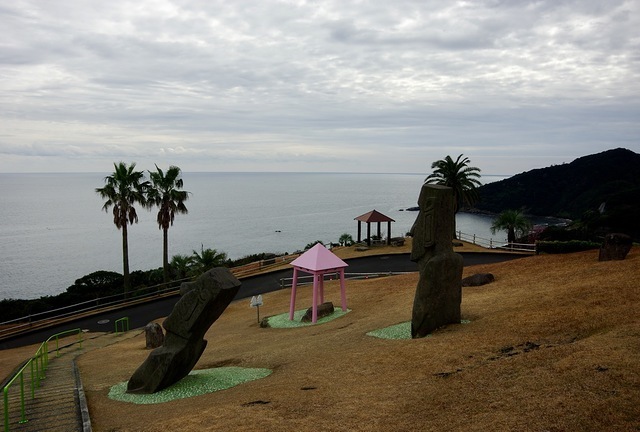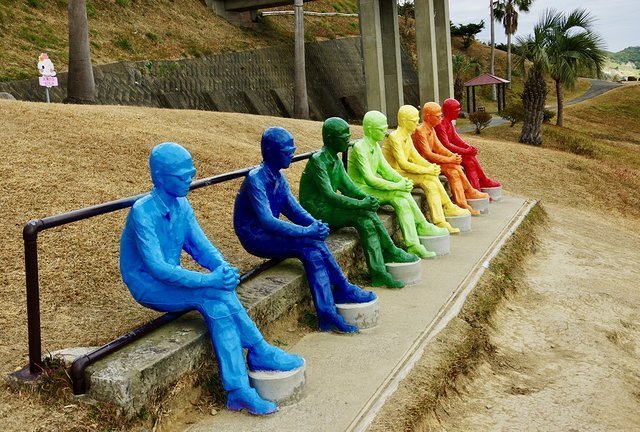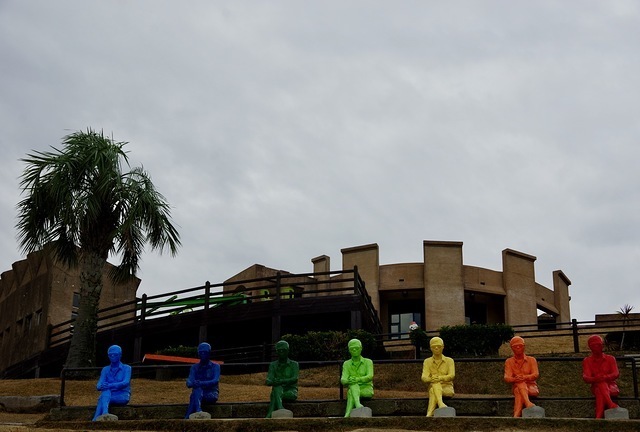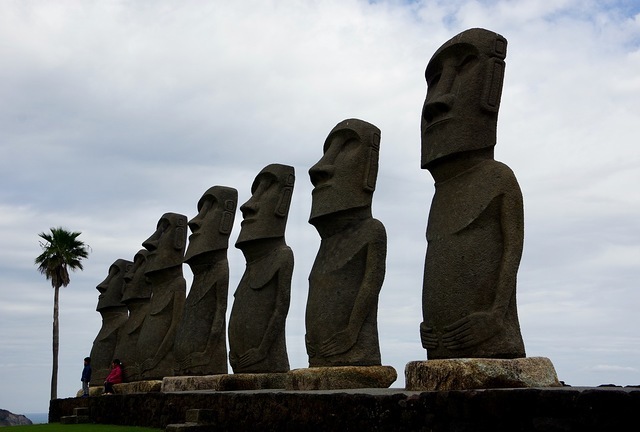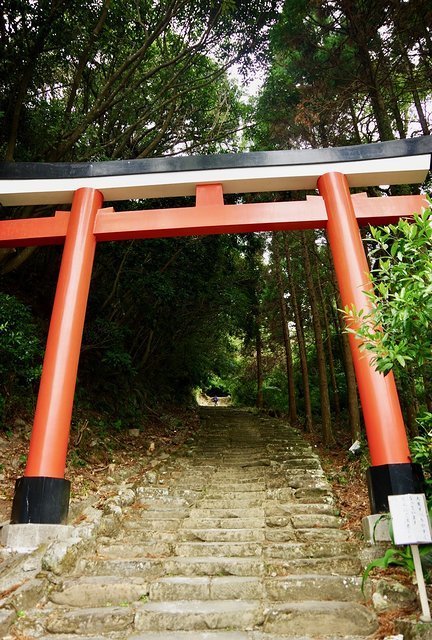 My last stop on the Nichinan coast was Udo Shrine, which is built into a cave right next to the ocean. You might notice that many shrines are built next to specific natural phenomena, be that a mountain, tree or even waterfall.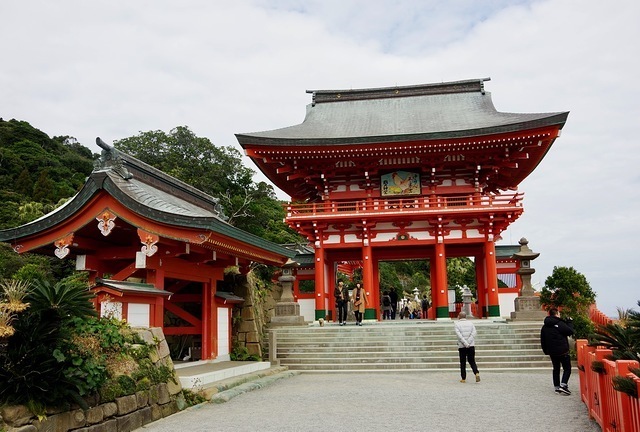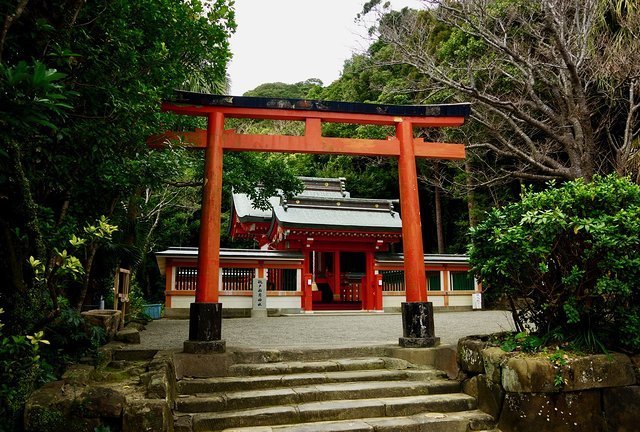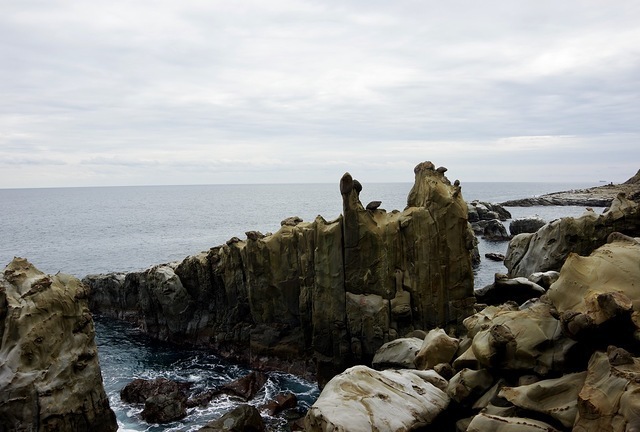 It should be noted that there are two different entrances to the shrine. One allows access only by car and is close to the main entrance. The second also allows entrance to buses and requires a 10 minute walk up and down hills to get to it.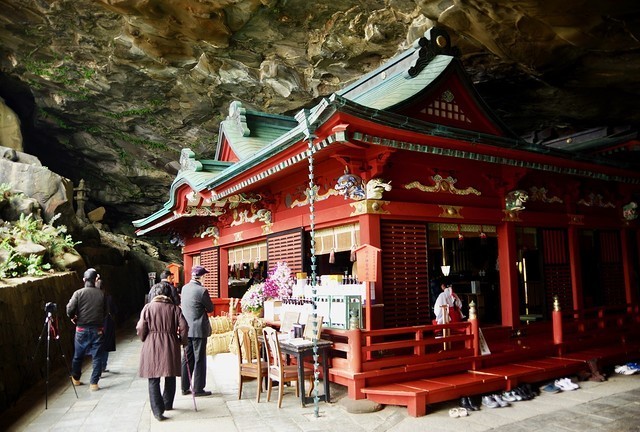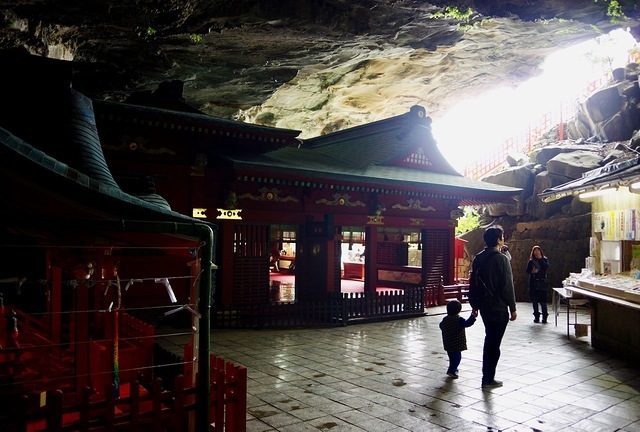 As you can see, Udo Shrine does look quite spectacular but it can get busy. I also noticed that there was signs for cruise passengers along with quite a bit of english writing in the stores in the surrounding area.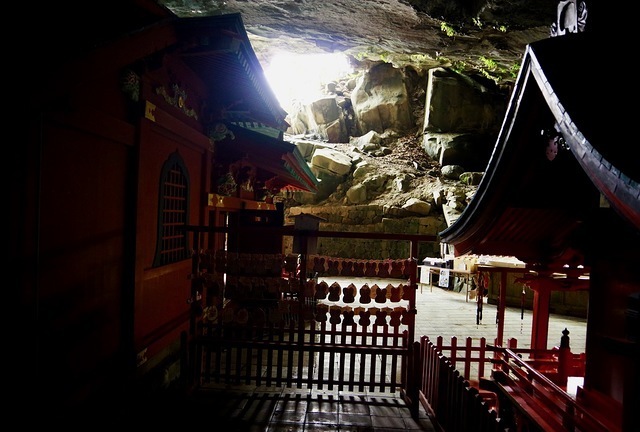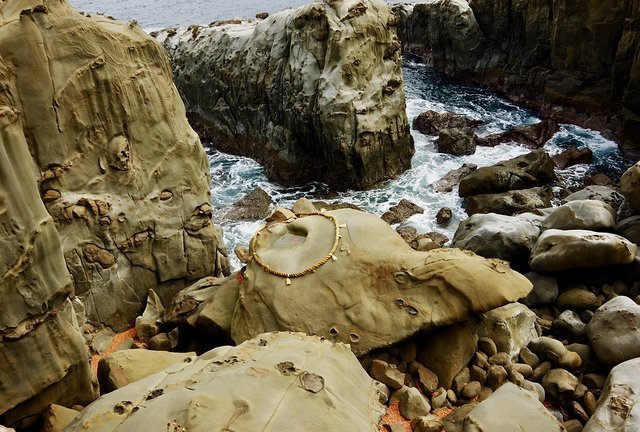 I reasonably enjoyed my time along the Nichinan Coast, but my memories of my next post (Obi) easily outshone what I saw here today. As such, my next post is of Obi Castle Town which is roughly a 20 minute car ride from Udo Shrine.

Further Information:

Sun - Messe: http://www.sun-messe.co.jp (Japanese)