Kansai & Hokkaido Trip Intro & Central Osaka
Note: The opinions and views expressed in this user report are those of the individual author and do not necessarily reflect the opinions and views of japan-guide.com.
June 18, 2017 - Kansai & Hokkaido Trip Intro & Central Osaka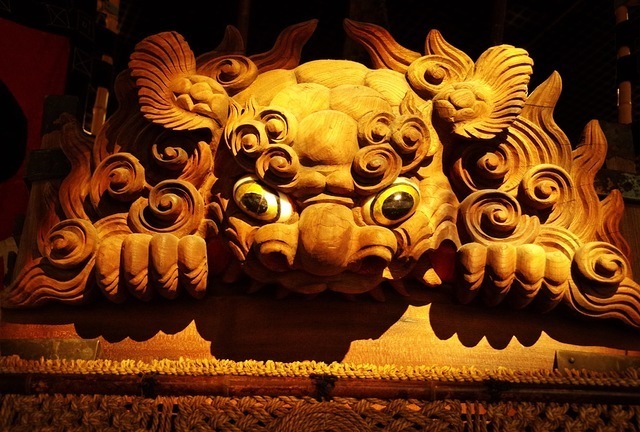 My name is Mathew Fedley and I am an international educator who has lived in Taiwan, Japan and Kazakhstan but currently resides in Suzhou, China. Some of my passions include my main profession (teaching) along with travel, geology and photography. Over 17 nights in June and July, I will be exploring some of the historic roots of Japan around Asuka, along with following the wildflower trail in Hokkaido as I start in Rishiri and Rebun Island before I make my way down to the Shikotsuko National Park. As I have on many of my previous trips to Japan, I will be posting some user reports which hopefully will encourage people to 'get off the beaten track' and see all that Japan has to offer.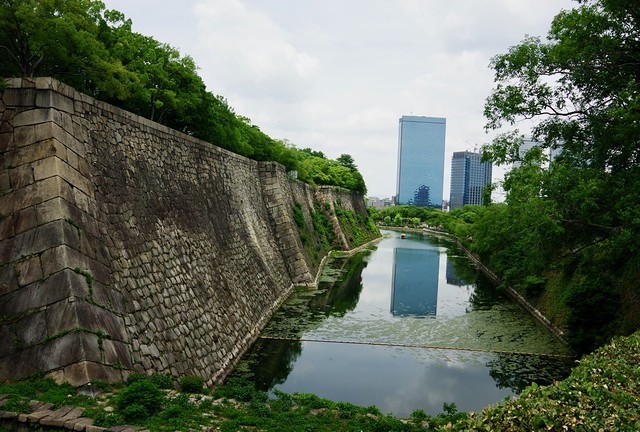 Over the next three days, I will be exploring the general Osaka and Sakai area. The main areas visited today were based around the Osaka Castle Area and the Tennoji Area.

The main locations visited around the Osaka Castle Area included:

(1) Osaka Castle (600 yen entry or 900 yen with History Museum)
(2) Nishinomaru Garden (200 yen)
(3) Osaka History Museum (600 yen or 900 yen with Castle)

The locations visited in the Tennoji Area included:

(1) Shitennoji Temple (300 yen)
(2) Gokuraku-jodo Garden (300 yen)
(3) Keitakuen Garden (150 yen)
(4) Shinsekai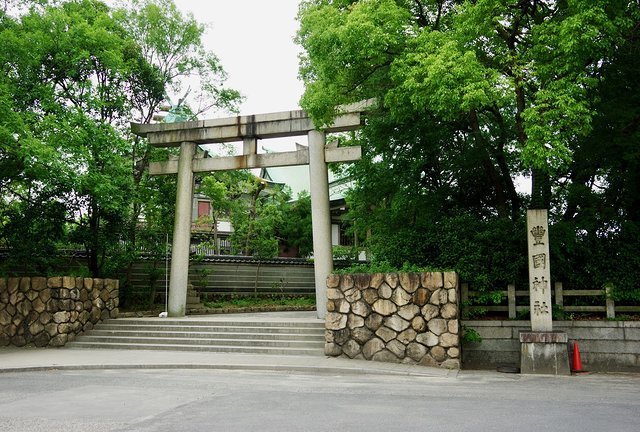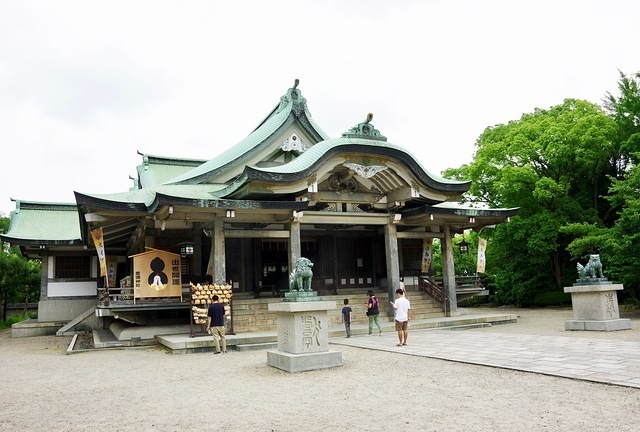 One thing which should be noted is that Osaka Castle Park (which is recreated) is much larger than many other castle grounds. Entry into the general grounds is free but it costs 600 yen to enter the main keep which also seconds as a castle museum.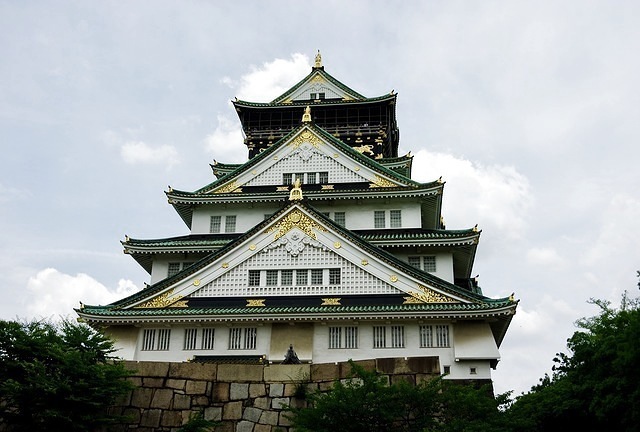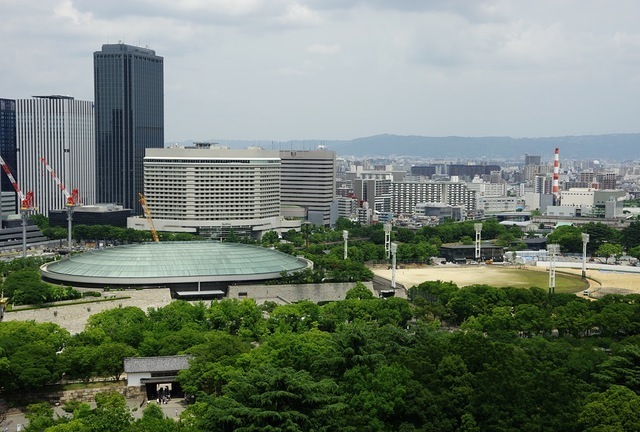 On busy days, you might notice a long queue when you enter the castle, but this is to catch the lift to the 5th floor. You can skip the queue by climbing the stairs which are easily labeled. It should be noted that the museum has good English translations and includes the general history of the castle, samurai outfits and some important historical documents.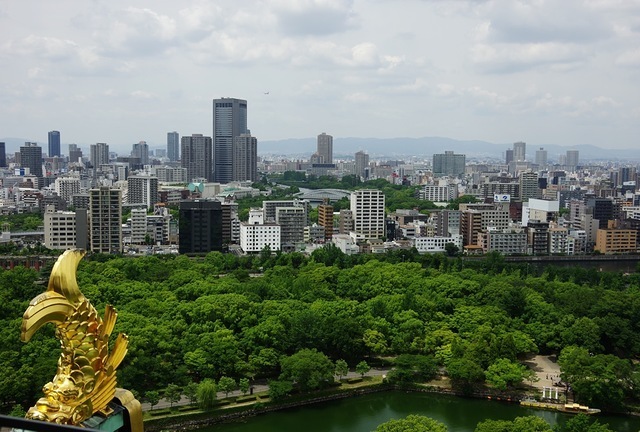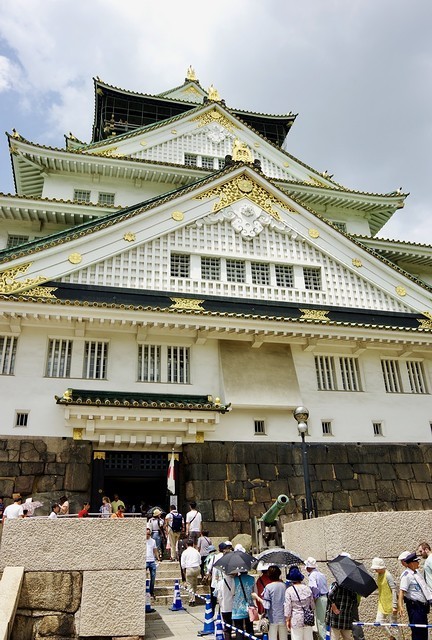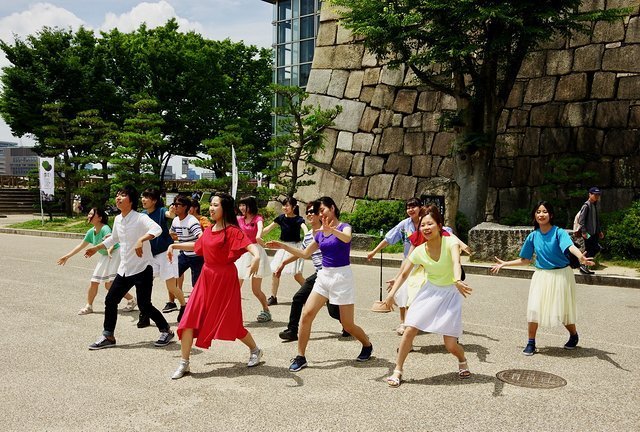 One of the strange things you might notice on the weekend in some Japanese towns is groups of random younger kids dancing. The Tokyo version is Yoyogi Park where I've also seen people in their 20s and 30s dancing and dressing up to Elvis Music.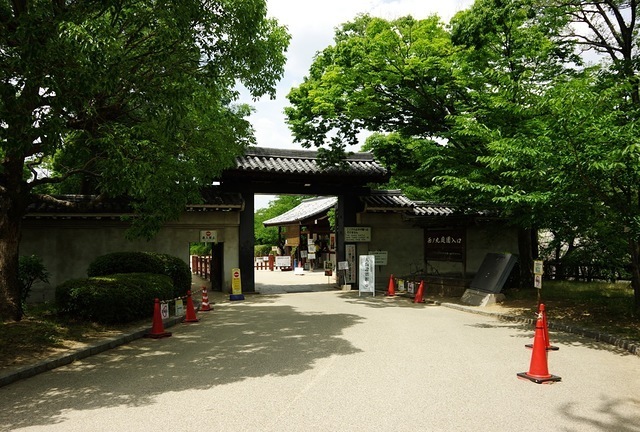 The Nishinomaru Garden is located close to the main keep and is famous for its large number of Cherry trees and the best photo shots of the main keep. It should be noted that this is not a normal Japanese garden, but is more of a leafy area with good photo shots of the castle itself. There is also a large grassed area big enough to play cricket.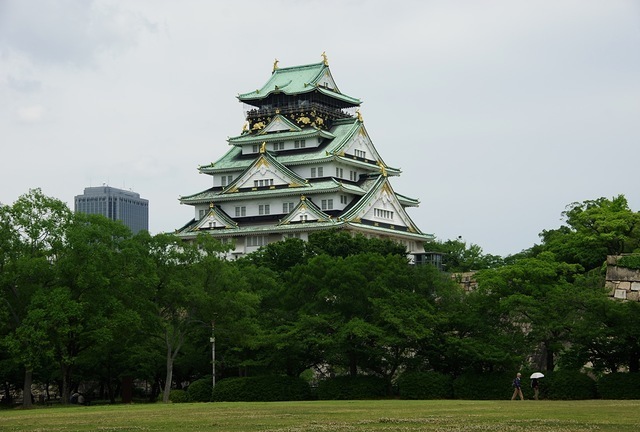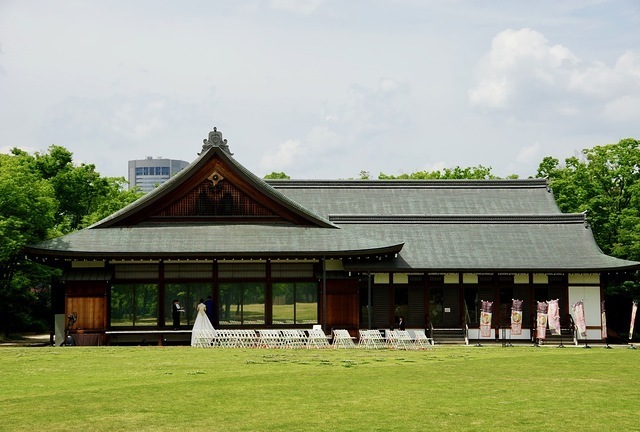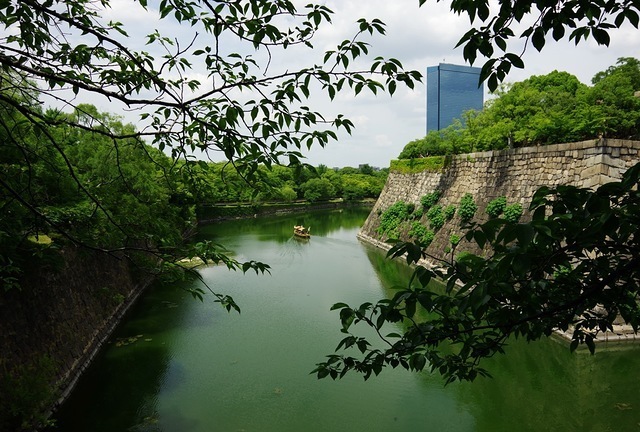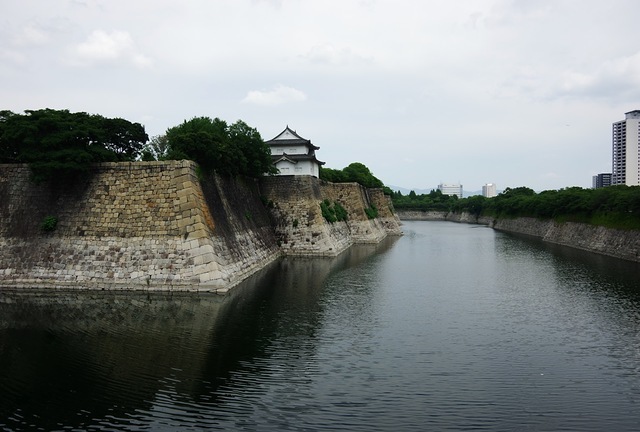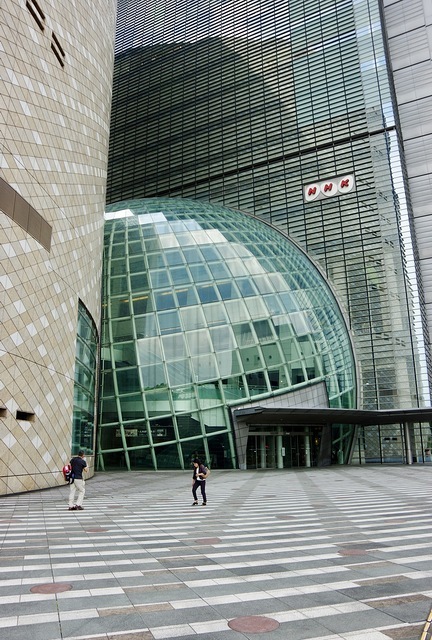 About a 5-6 minute walk from Nishinomaru Garden is the highly impressive Osaka History Museum. The museum is located on the 6th to 10th floor opposite the castle park and tells what you expect from its name - the history of the city. It should also be noted that it has some of the best views of the castle.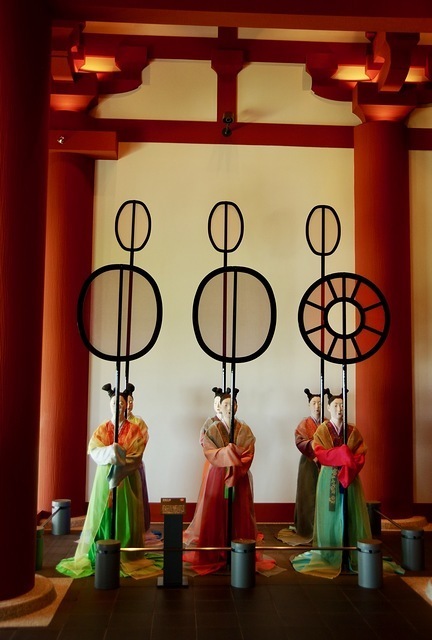 Note that there used to be a palace close to here - which can be seen from one location on the 10th floor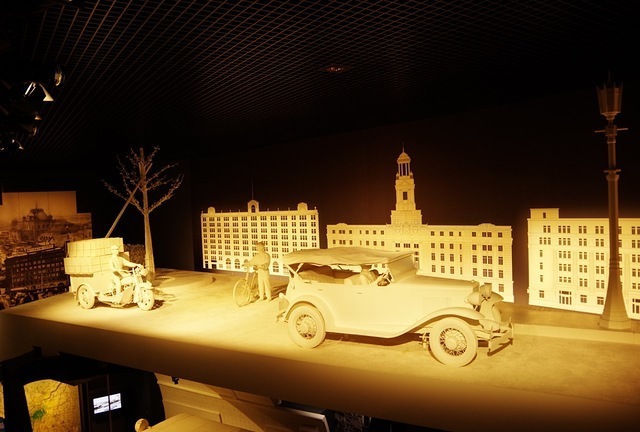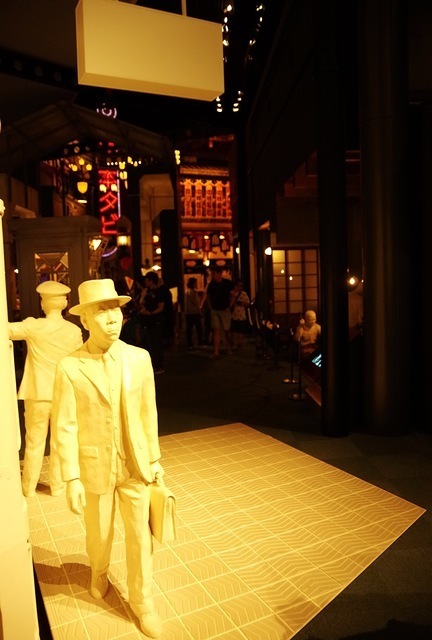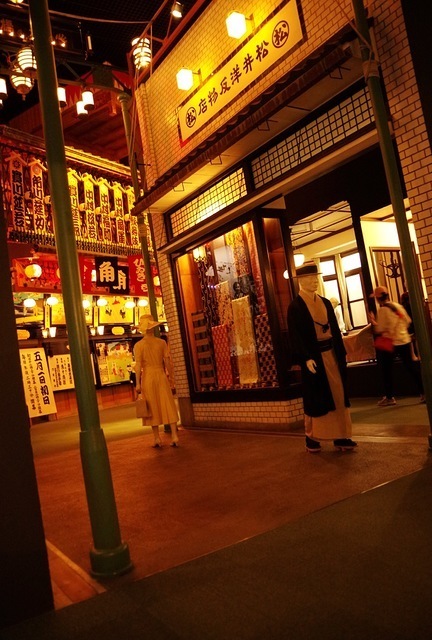 On the 7th floor is a traditional street from the late Edo period, which is great for selfie taking. Note that I did not partake in this activity.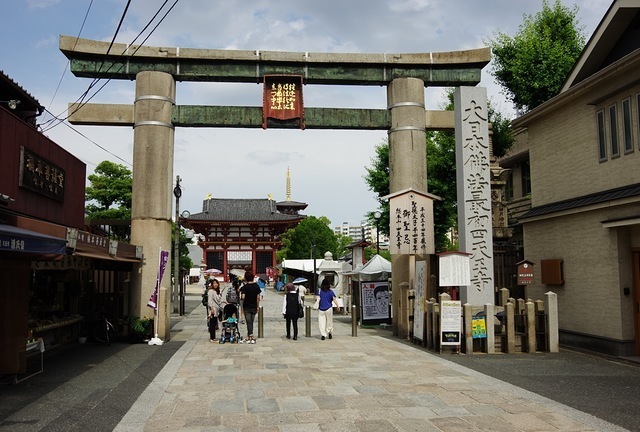 My next stop was Shitennoji Temple which is around 3 stops from the Osaka History Museum. The temple is a 5 minute walk from the train station.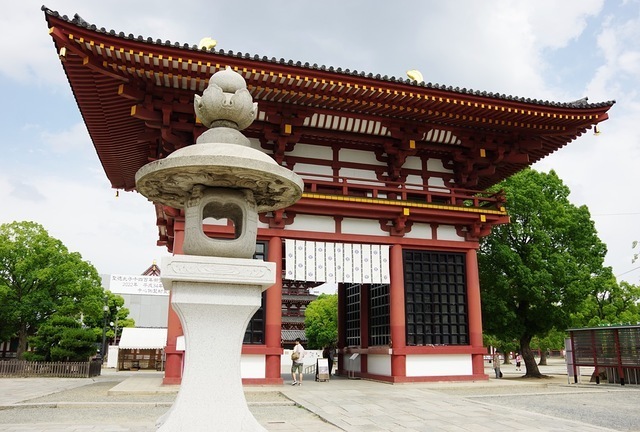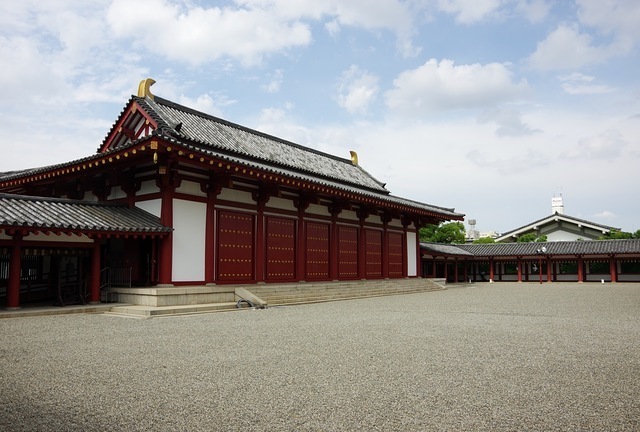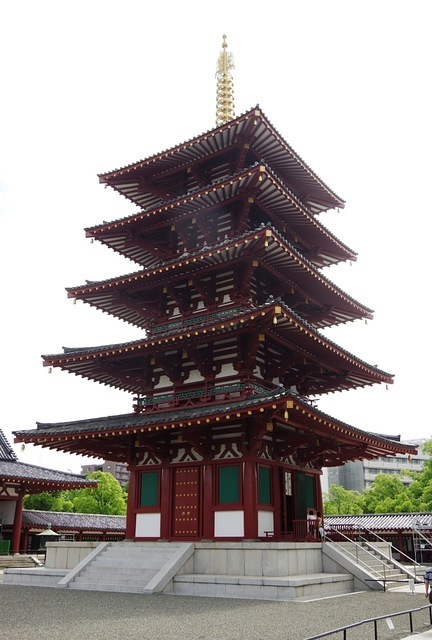 Shitennoji Temple is one of the oldest temples found in Japan. It should however be noted that most of the buildings have been rebuilt, including one of the halls in paid section which will be finished by 2022!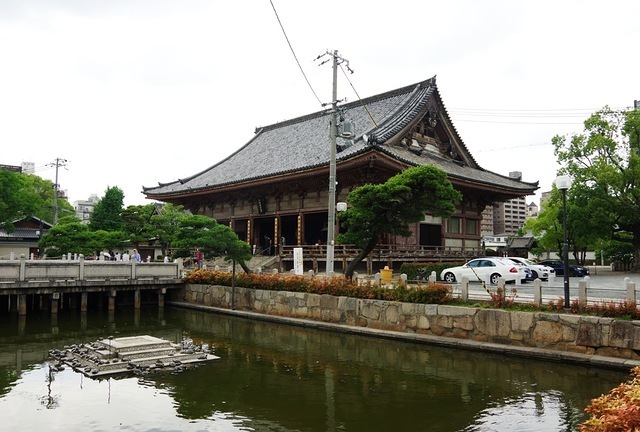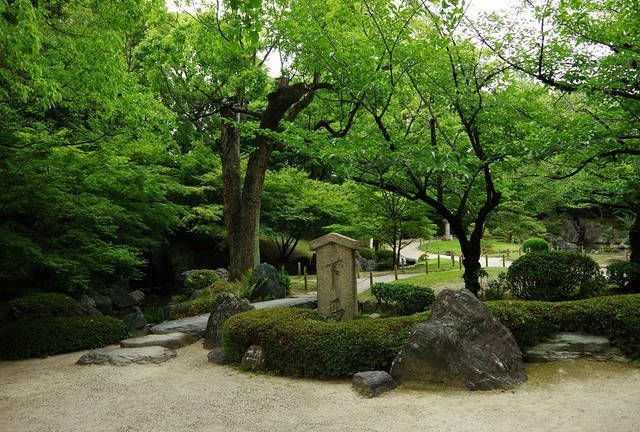 As I have visited many temples in Japan, I found the paid temple section as reasonably disappointing. However, the Gokuraku-jodo Garden is quite pretty and even includes an area where you can get green tea and a sweet while you contemplate whatever you want to contemplate.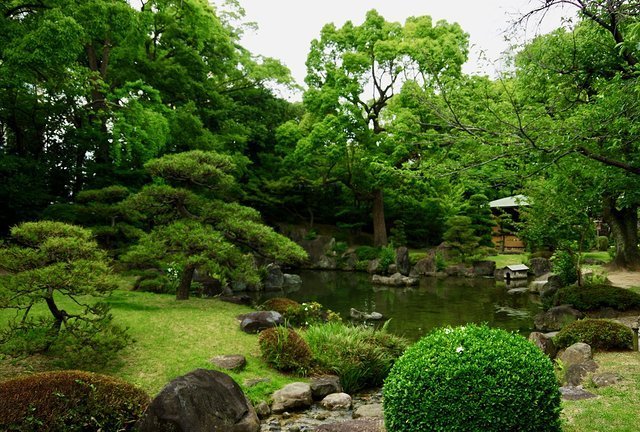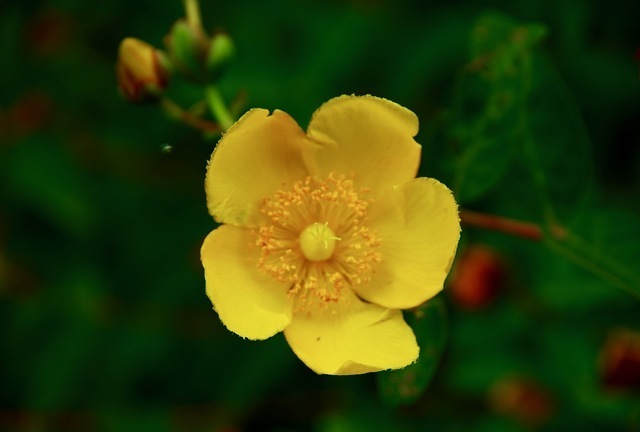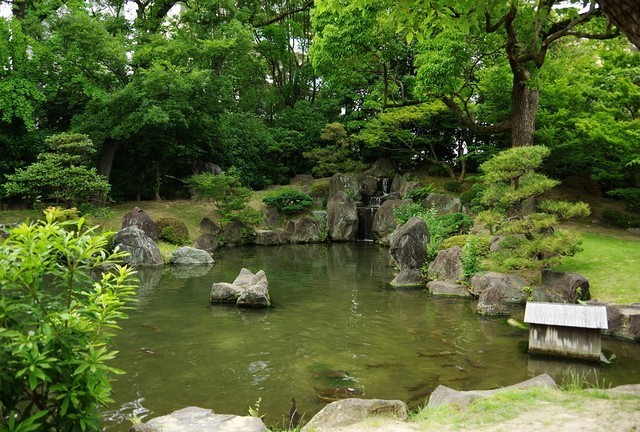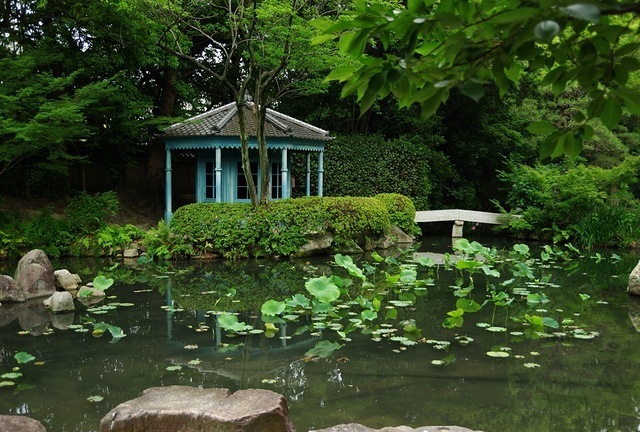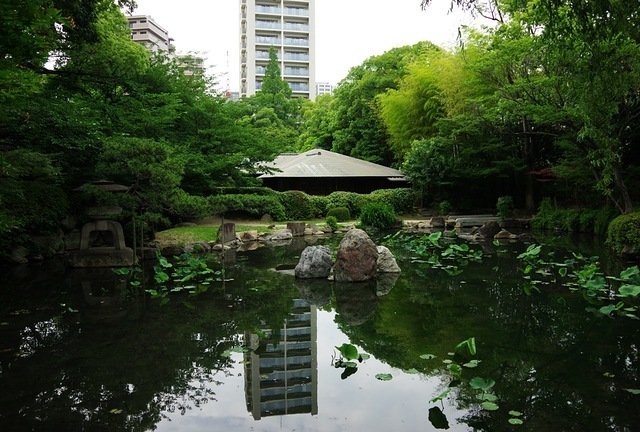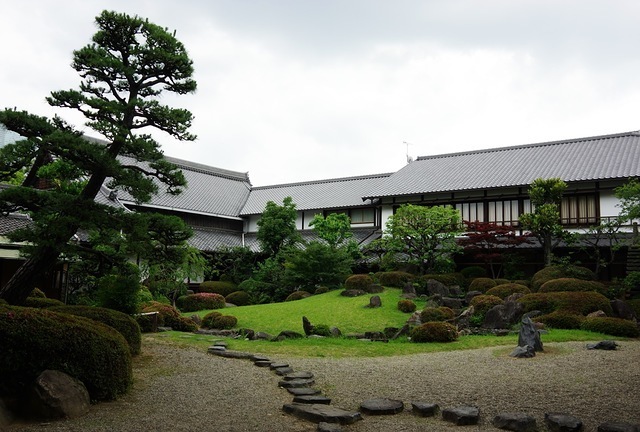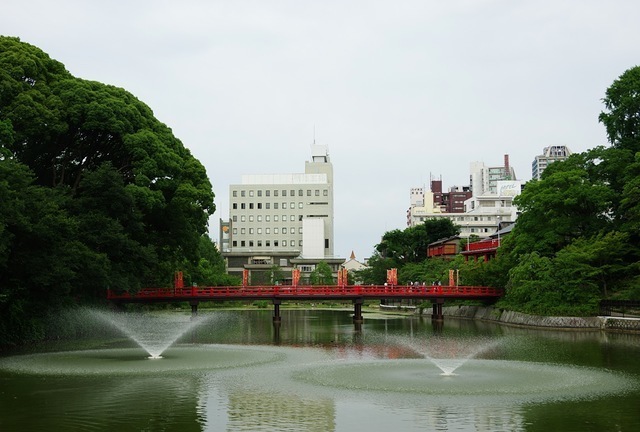 Located near Tennoji Station is a large garden area which includes museums, gardens and even a zoo! It's also home to one of the traditional burial mounds which are found in the shape of a bell and surrounded by water. Most of these burial mounds (or imperial tombs) are found in Sakai, which I'll be covering in a couple of days
I missed visiting the Osaka City Fine Art Museum as I could visit the basement collection or another garden due to time. Just to confirm - I'm not much of a art museum person, which is why I missed it.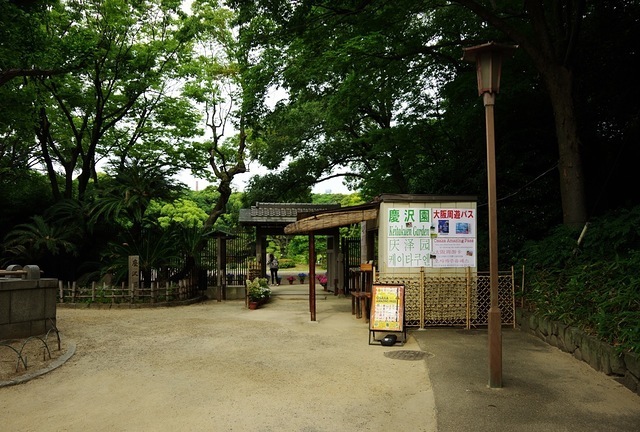 Located behind the Osaka City Fine Art Museum is Keitakuen Garden which costs only 150 yen to enter. This recently build but pretty traditional garden in mainly located around a large pond and reminds me how different gardens are in Japan compared to China.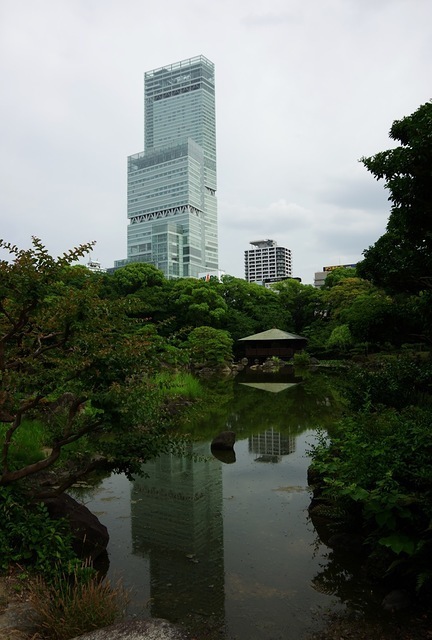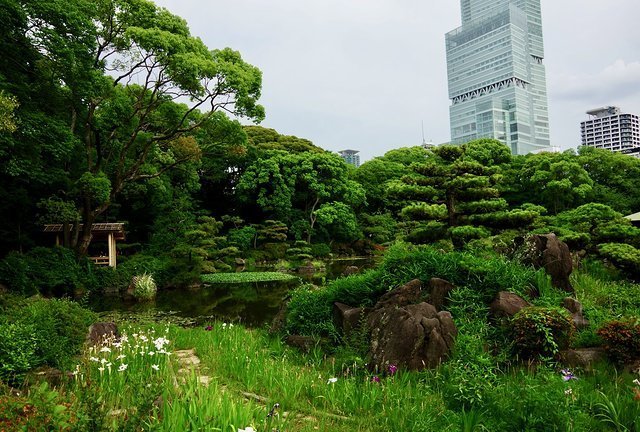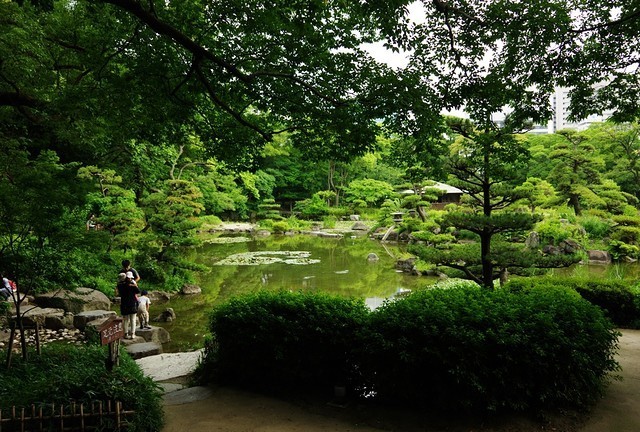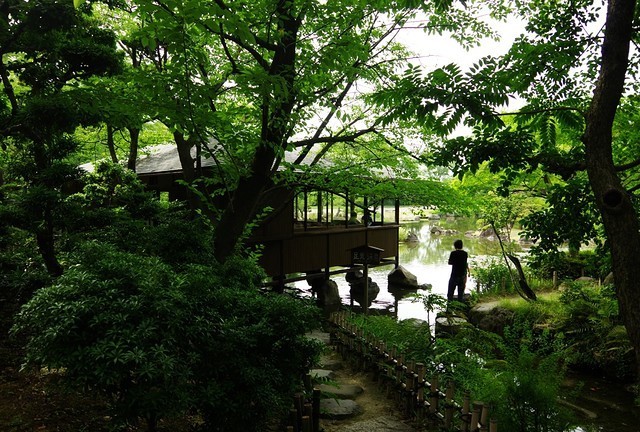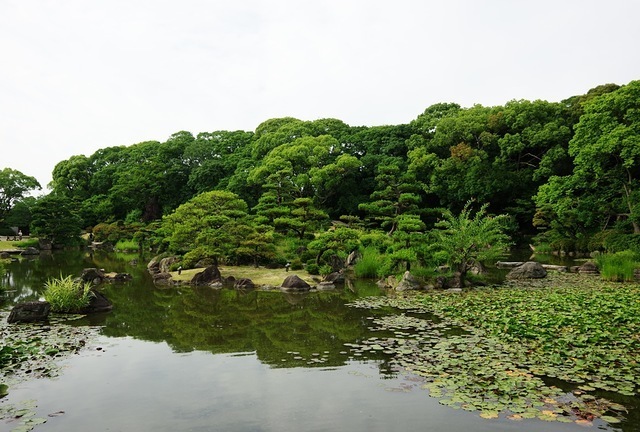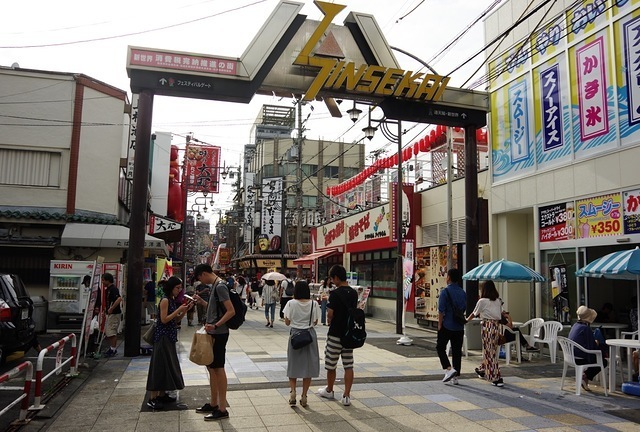 For my last stop for the day, I decided to visit Shinsekai which is located close to Tennoji Station. If you read the JG page for this location, it states that the area is a bit seedy and is home to some homeless people. Both of these claims are both on the money.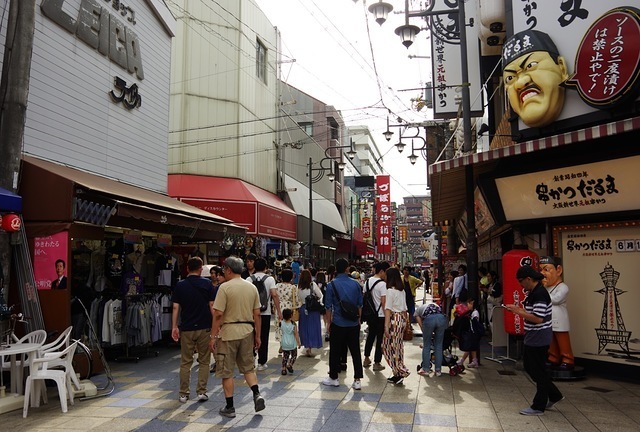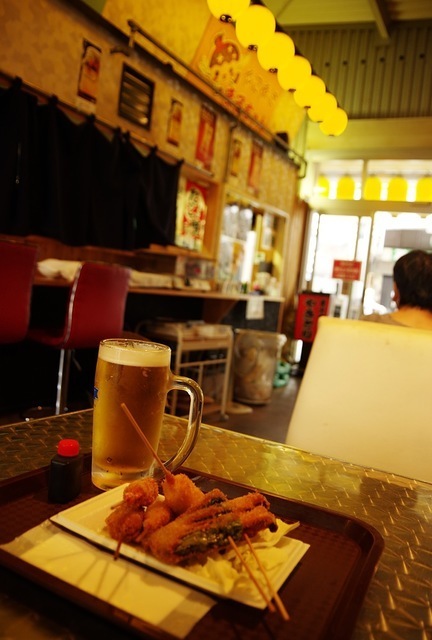 For tomorrow, I'll be visiting some of the more of the attractions found in the western section of Osaka. If there is something that I have learnt about Osaka in one day, it's the large number of small bars or restaurants which are spread around the city.

Further information:

http://www.osakacastle.net/english/
http://www.mus-his.city.osaka.jp/eng/index.html
http://www.shitennoji.or.jp
http://www.osaka-info.jp/en/facilities/cat11/post_278.html