Note: The opinions and views expressed in this user report are those of the individual author and do not necessarily reflect the opinions and views of japan-guide.com.
June 20, 2017 - Sakai - Osaka Prefecture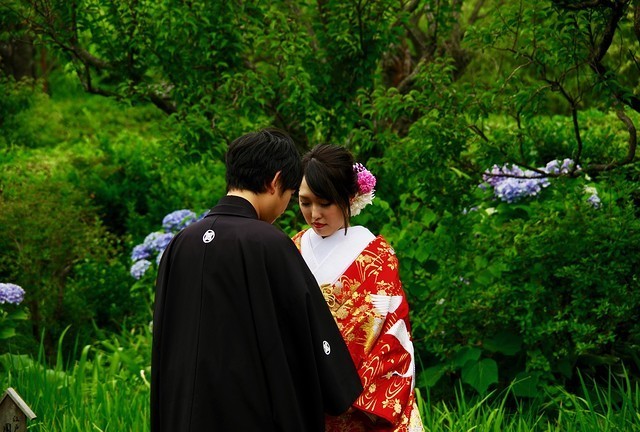 When most people visit Osaka Prefecture, they visit Osaka City but do not visit any of the rural or secondary cities. To help alleviate that, I decided to visit Sakai City which is around 15 minutes from Namba Station on the Nankai Koya Line.
The town itself has a long history, which is home to one of the three world's largest tomb, the humongous Nintoku-tenno-ruo Kofun which dates from the 5th century. Sakai is also famous for it's knives, guns, bicyles, mochi and is claimed to be the home of the Chanoyu tea ceremony.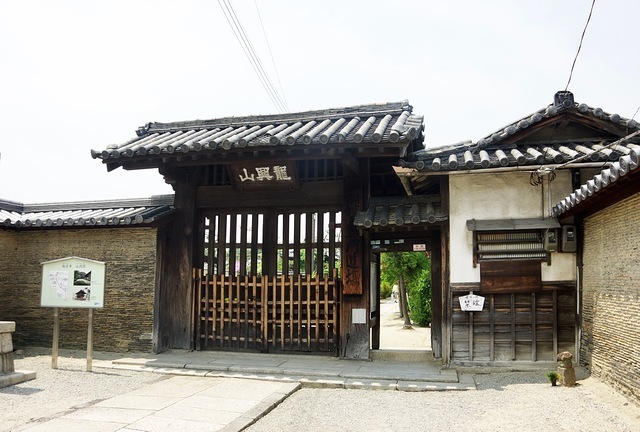 As today was a Tuesday, many locations were closed in Sakai (Monday is the other day many locations are also closed). Due to this, I could not visit all of the locations I wanted too. Bicycles can be rented from the Sakai Tourist offices, with normal bikes costing 300 yen and electric bikes costing 500 yen. Most locations can be easily visited with a bike and the town is well signposted in English. The locations visited today include:

(1) Nanshuji Temple (400 yen)
(2) Dainji Temple
(3) Sugawara Shrine
(4) Sakai Traditional Craft Museum
(5) Sakai Bicycle Museum (200 yen)
(6) Daisen Japanese Garden (200 yen)
(7) Sakai City Museum (200 yen)
(8) Sumiyoshi Taisha Shrine
(9) Sakai Office Observation Deck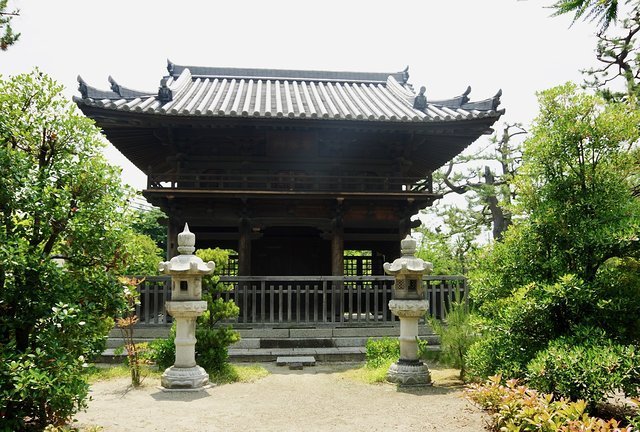 Built in 1557, the Nanshuji temple is a large Zen temple which is also a part of the Rinzai Sect. Once you enter the verdant grounds, you will notice the large number of sub-temples which are common for larger Zen temples. It's also known for it's rock garden which is a national scenic spot, and a dragon painting which is a national important cultural property. This temple easily outshines Shitennoji Temple in Osaka.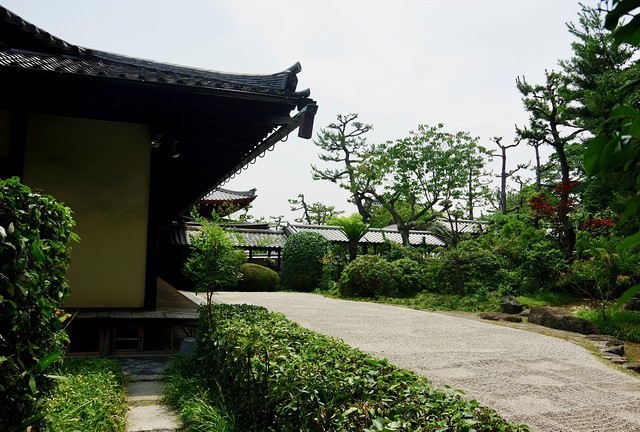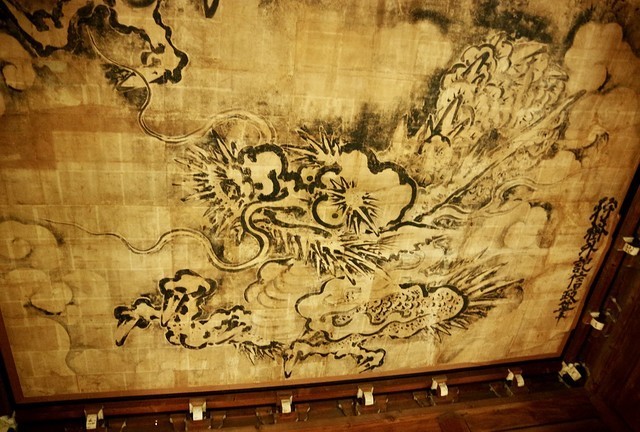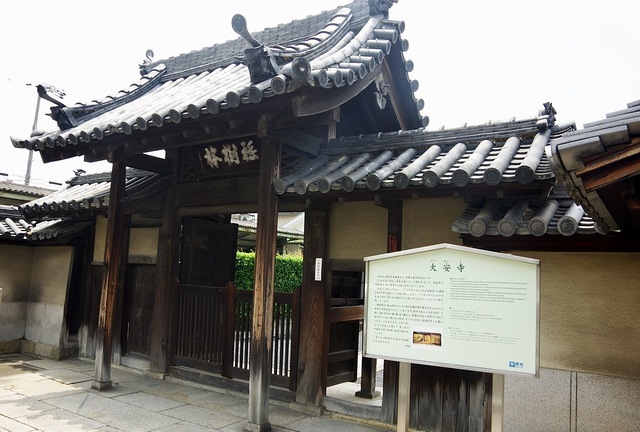 My second stop for the day was Daianji Temple, with it's main hall (made out of Cypress) that is a national important cultural property. It was free to enter, but I'm not sure if I was meant to get in. Let's just say I've been into so many smaller temples that I know how to get into most of them without climbing over anything or opening any closed or locked doors.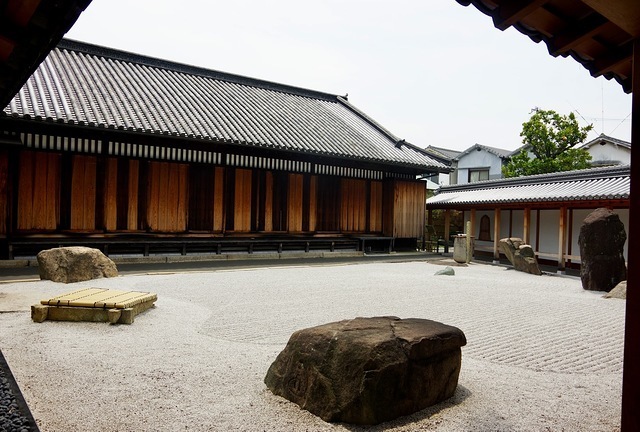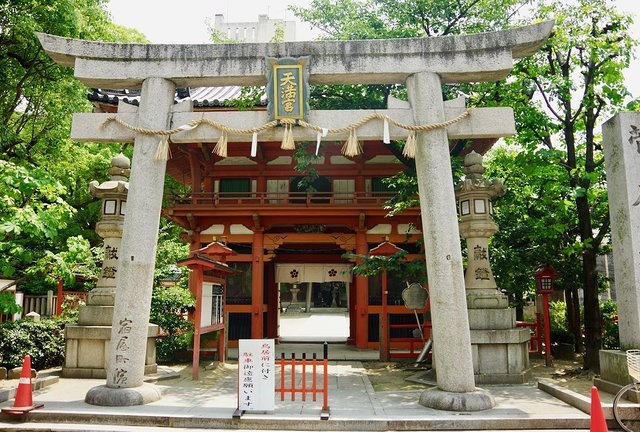 My third stop for the day was Sugaware Shrine, a local shrine which holds Japan's first deity for medicine.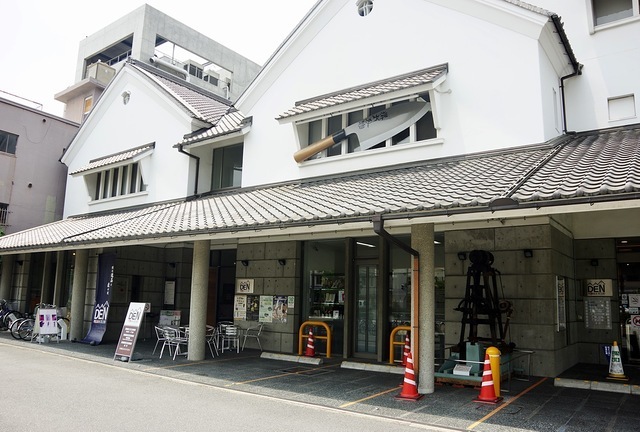 The Sakai Traditional Craft Museum includes a small museum showing the main wares produced in the town, but most of the museum holds places to buy the actual products.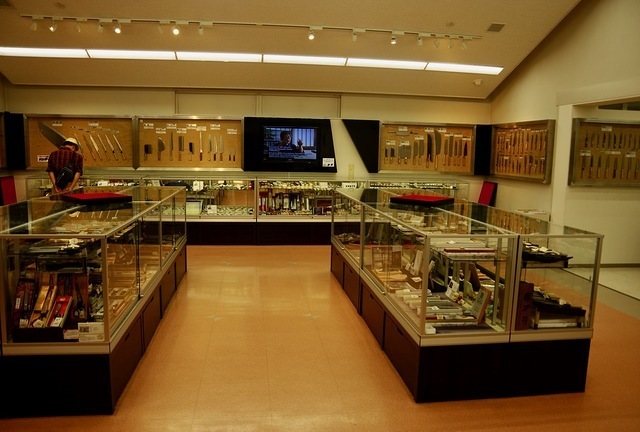 The second floor of the museum is basically a trade store for 24 master knife craftsmen. There is an interesting documentary that explains the process and how much work goes into each piece. Prices start from around 3,000 yen and go up up up... I also found that each craftsmen only produce 3 different types of knives. It seems as though this place is mostly frequented by chefs and the like.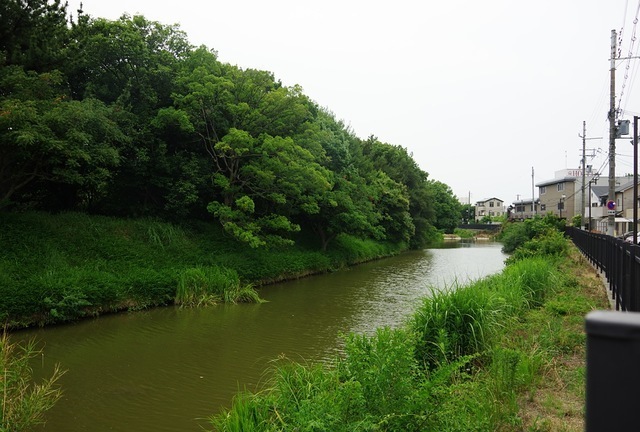 The Nintoku-ryo Tomb was built in the 5th century for Emperor Nintoku and does not look like much from the street. However, it's around 4 km around and includes 3 moats and a elevated burial mound. It looks most impressive on Google Maps. Note that there were around 100 in the area (44 still).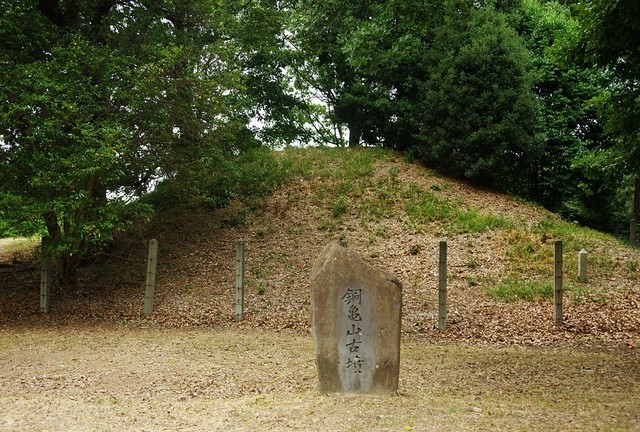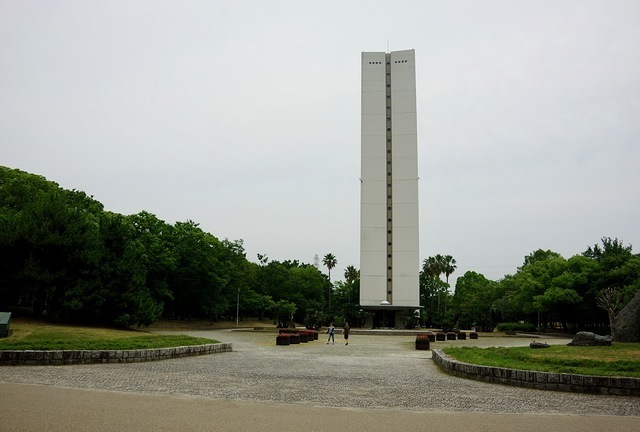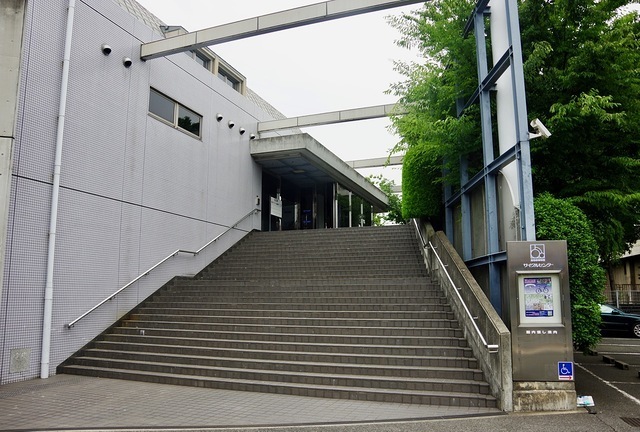 The Sakai Bicyle Museum costs 200 yen and includes lots of different examples of how bikes have evolved over the past 200 years. It includes one of the cheesiest 10 minute documentaries from the 1990's with amazing one liners (in English) which is worth the price of entry alone. The third floor is named the unique " Bicyle Lifestyle Proposals".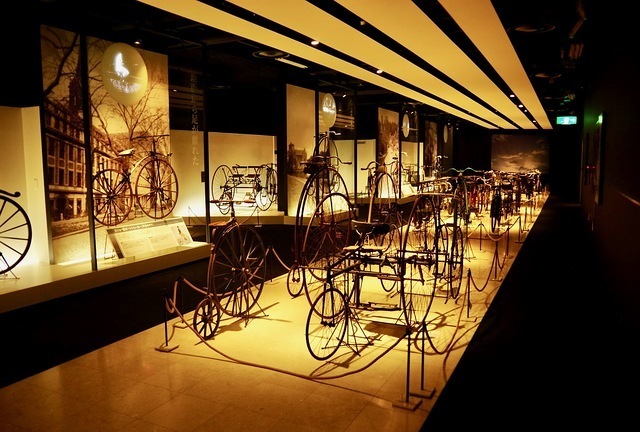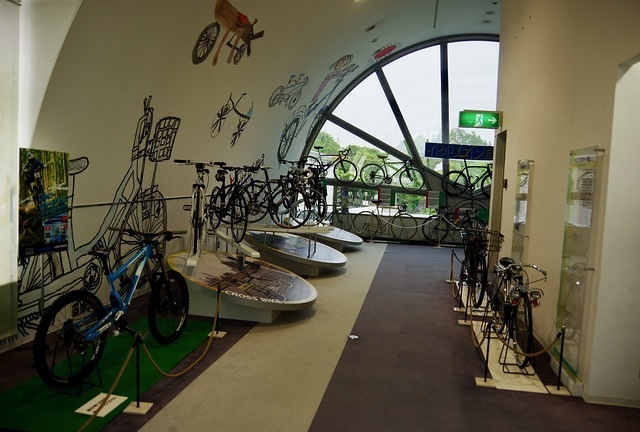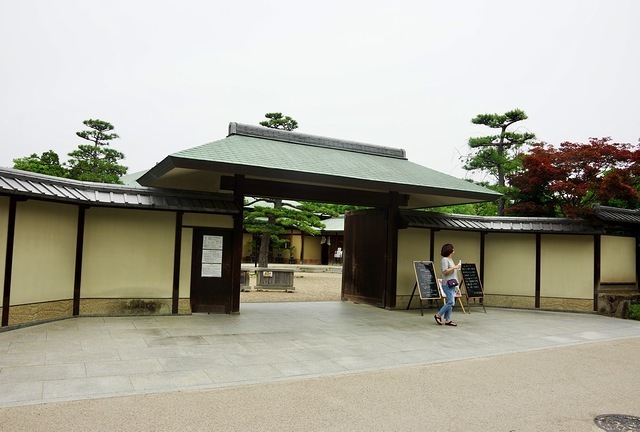 The Daisen Japanese Garden (set in the Daisen Park which includes a few museums and lots of green areas) is probably my favourite location of the day. It costs 200 yen to enter and can easily be described as a high quality modern Japanese garden. The garden itself has a large pond (with a Korean Pagoda) and two streams that lead to the pond itself. This location will look absolutely amazing in December for Koyo or Autumn colors.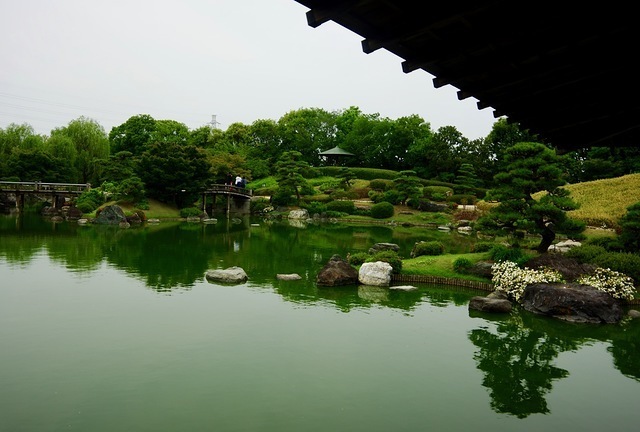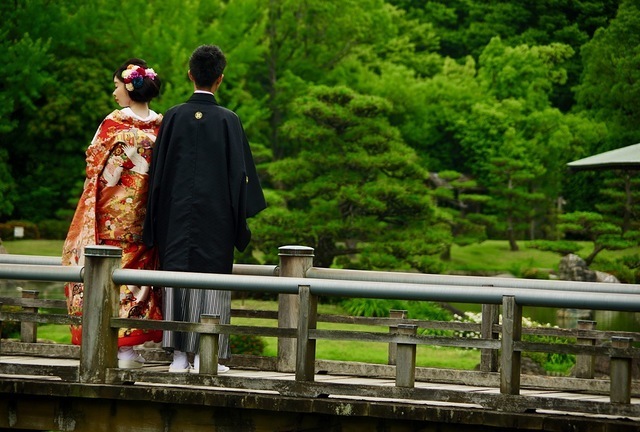 Even though it was a work day, there were 3 or 4 couples getting wedding photos at this location. The gardens do really bring out the best in the photos I guess.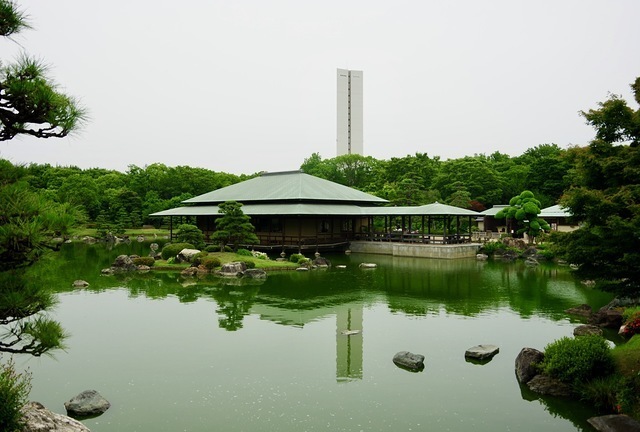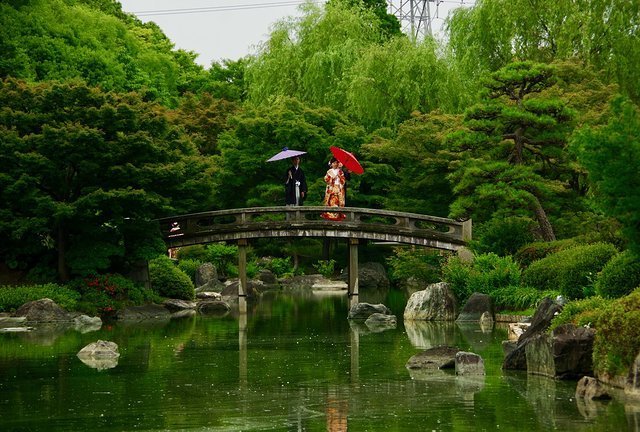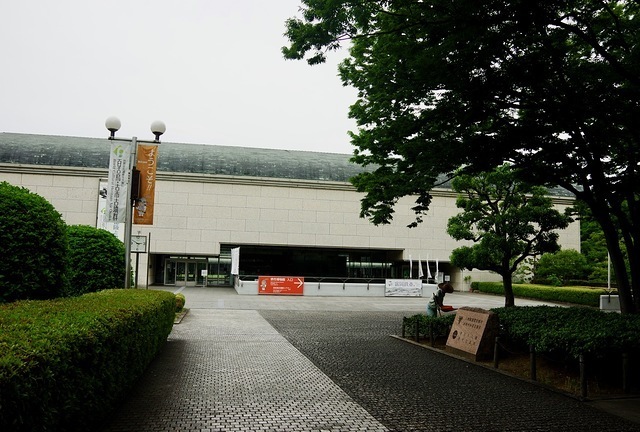 The Sakai City Museum costs 200 yen to enter and includes a highly informative 10 minute documentary (with english translations) showing how the Nintoku-ryo Tomb were made. Do note that the tomb is larger than the pyramids in Egypt (land size) and took 2,000 people a little over 15 years to make. Do note that there are over 100 of these things (of differing sizes)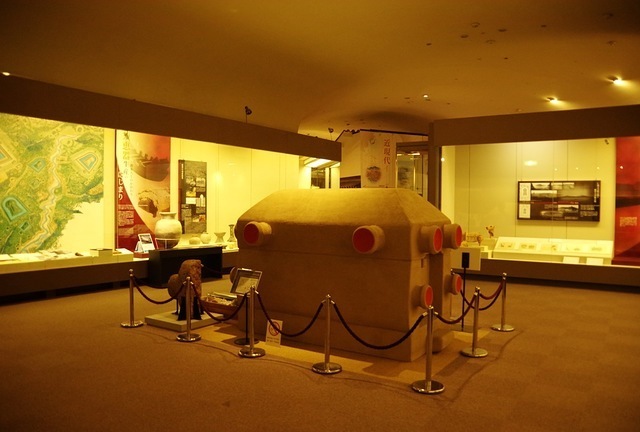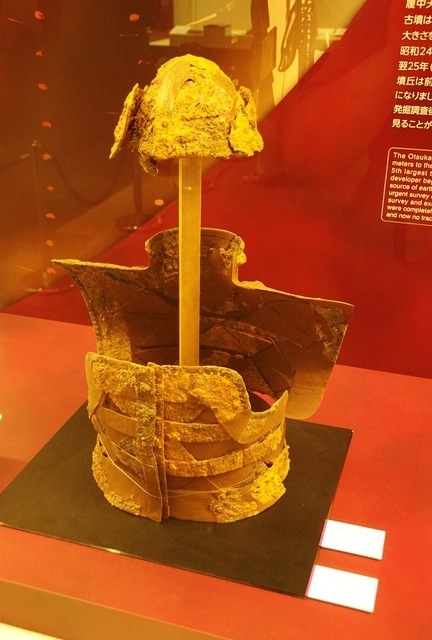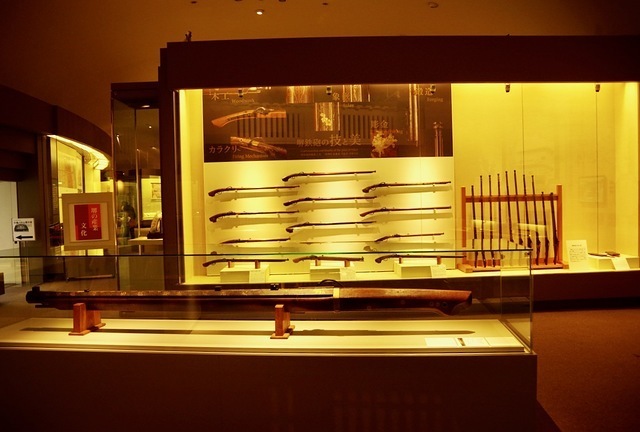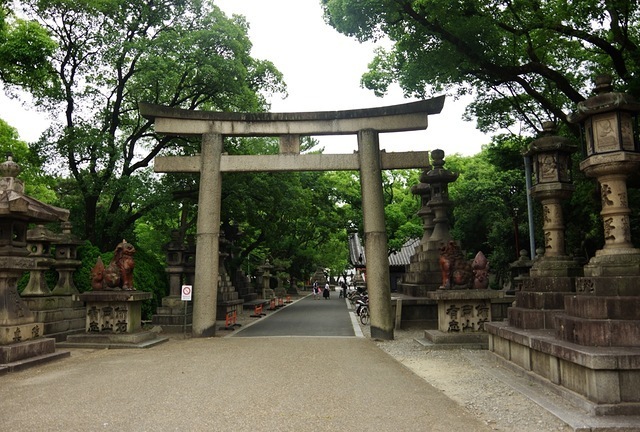 The Sumiyoshi Taisha Shrine is one of the larger shrines I've seen in Japan and there are lots of small temples and traditional buildings scattered around the outskirts of the shrine itself. This shrine is known to protect travellers, fishermen and sailors.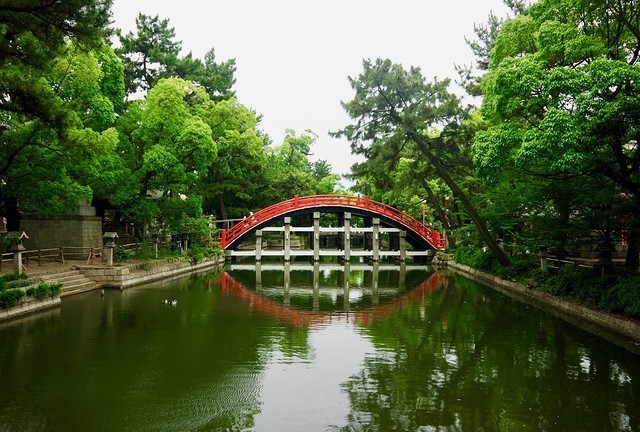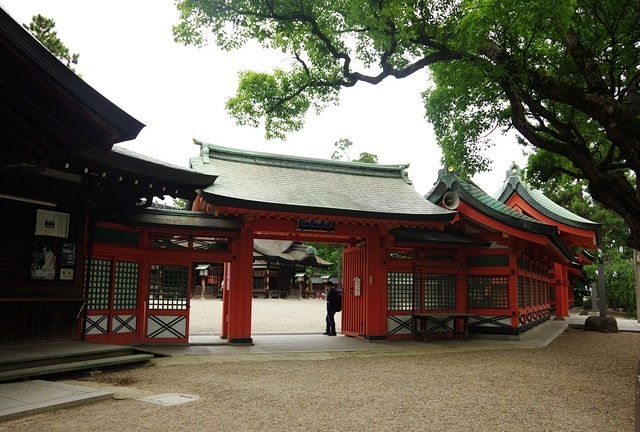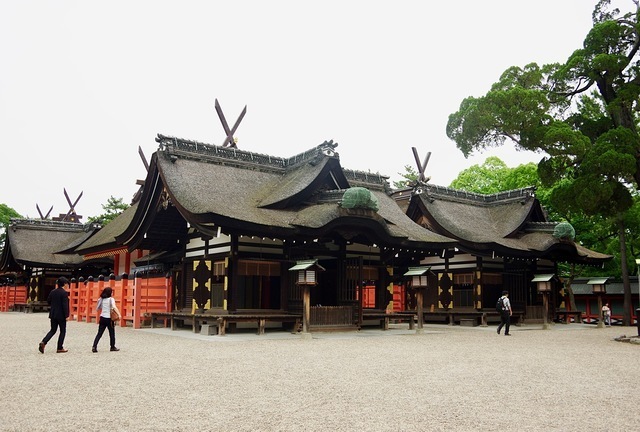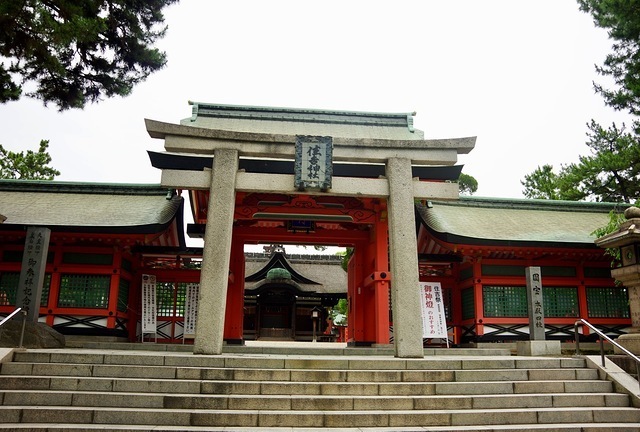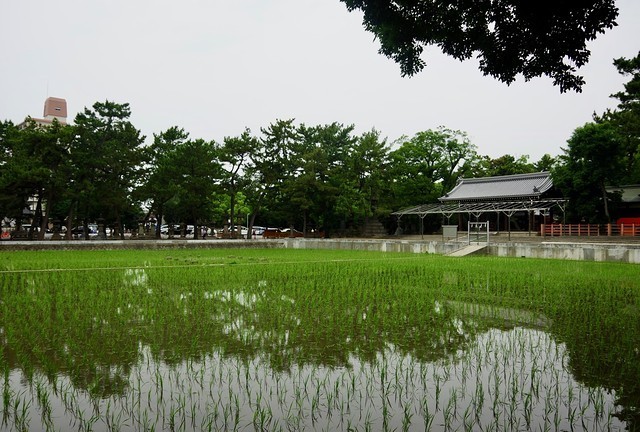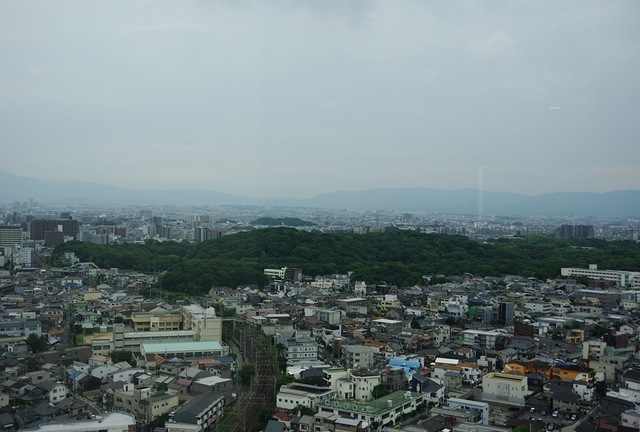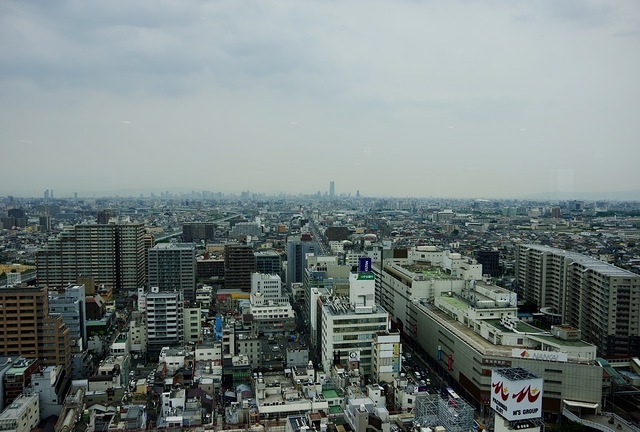 For me, Sakai was an unexpected gem and I feel as though I have only scratched the surface of this city. It also has a good selection of attractions and there seems to be a strong traditional craft influence here - more than any town I've ever visited. My location tomorrow will be Yoshino.

Further Information:

Sakai Tourism Guide: http://www.sakai-tcb.or.jp/english/ (English)