Shikotsu Lake to Noboribetsu - Hokkaido
Note: The opinions and views expressed in this user report are those of the individual author and do not necessarily reflect the opinions and views of japan-guide.com.
July 4, 2017 - Shikotsu Lake to Noboribetsu - Hokkaido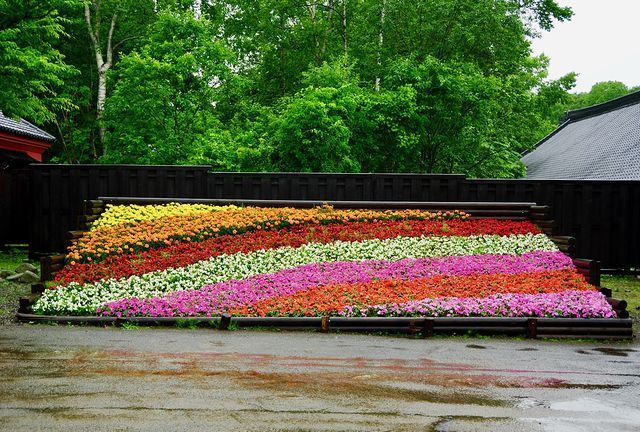 For my last full day in Japan for this trip, I made my way from Shikotsu Lake to Noboribetsu via Lake Toyako. From memory, all of these lakes (Noboribetsu also has a smaller lake) are Calderas which are the most dangerous type of volcanic eruption when they first occur. The lake forms in the hole left over from the eruption. My locations visited today include

(1) Lake Shikotsu
(2) Usuzan Ropeway (1500 yen return)
(3) Date Jidaimura (2900 yen with performances)
(4) A traditional Kaiseki dinner from a well known hotel in Noboribetsu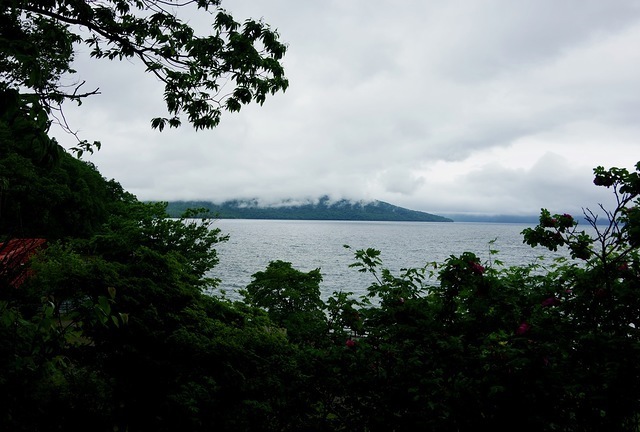 My hope yesterday was that the weather cleared so I could take the boat around Lake Shikotsu. Unfortunately, the rain got worse along with strong winds which cancelled the boats for today.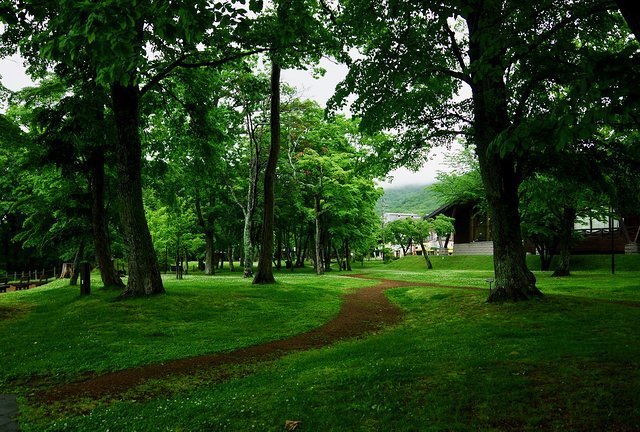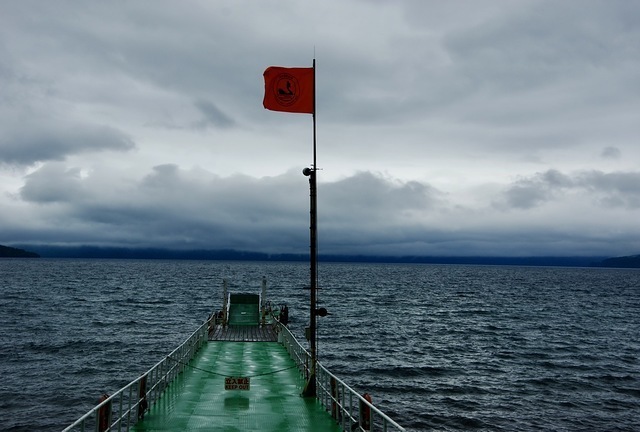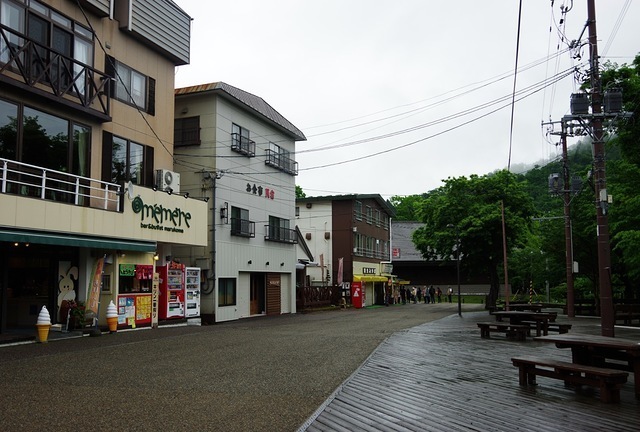 The town itself is quite small with not much to do apart from use the onsen, take a boat ride or go hiking. I would not suggest hiring a bike as there is not much area that I saw which is suitable for riding a bike. It should be noted that this would be a great location if it's good weather.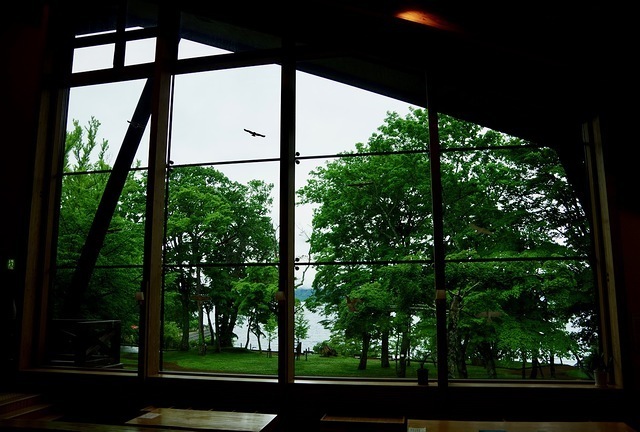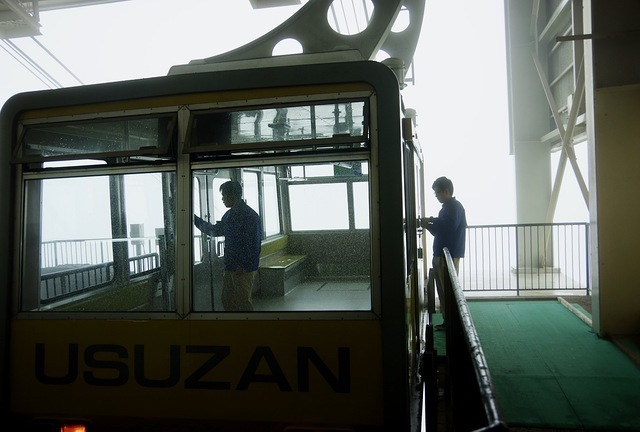 Around an hours drive from Noboribetsu is Lake Toya, which also includes the Usuzan Ropeway which should give you brilliant views of two volcanoes. It costs 1500 yen return to catch the ropeway, which is also roughly 3km from the main lake itself.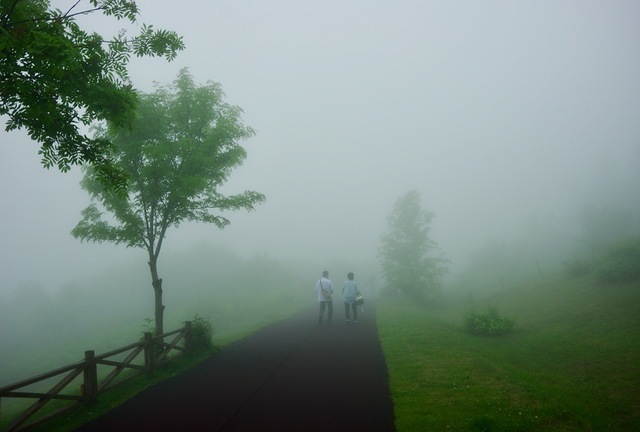 Unfortunately, the fog was much thicker up the top of the mountain than at the bottom (which was almost non-existant). As such, you could basically see nothing. There is also a walk which takes around 2 hours return which was not worth doing today as you cannot see anything. I asked some very wet people on the way back before I made my way just to check.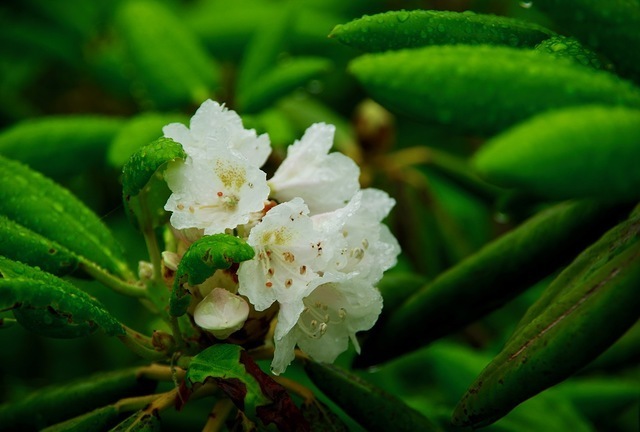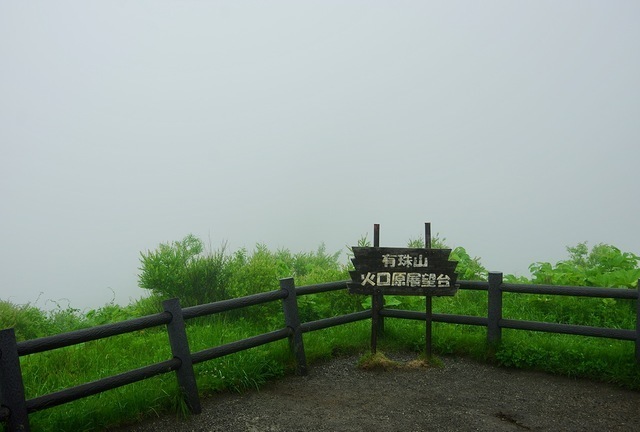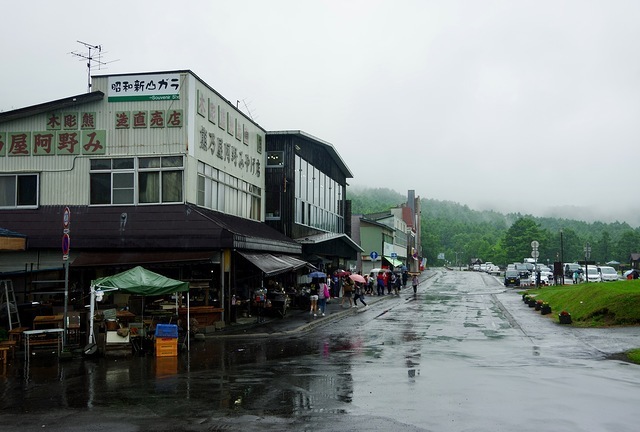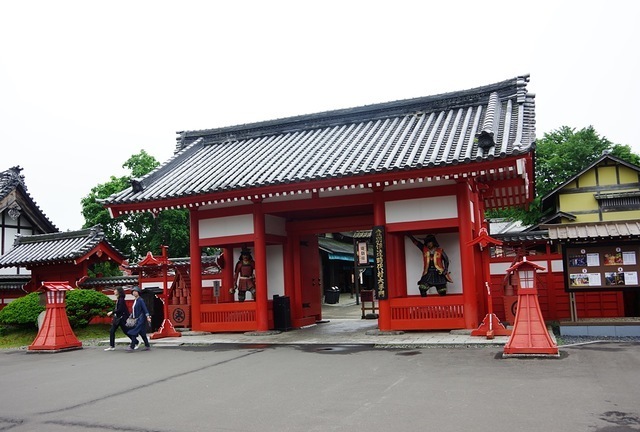 As I have been to Noboribetsu now three times, the only main attraction that I have not visited is the Date Jidaimura which costs 2,900 yen to enter. It's basically a recreated Edo theme park, with four different performances (Ninja Show, Oiran Show, Nyanmage Comedy/Samurai Show and an Outdoor Action Show.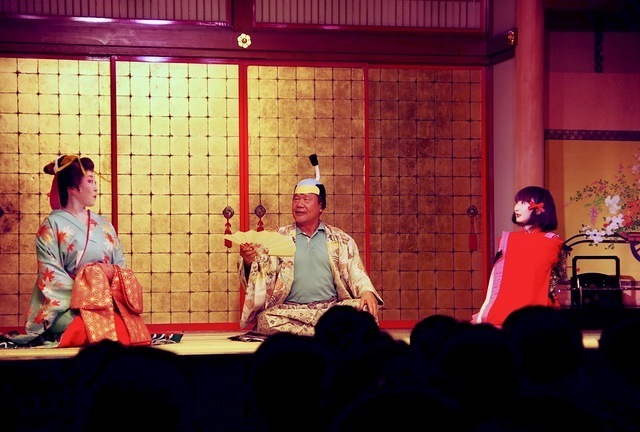 My first performance was the Oiran Show which is mostly in Japanese, but there is some basic english and there are detailed instructions on the story of the show in multiple languages. It was also quite entertaining as well.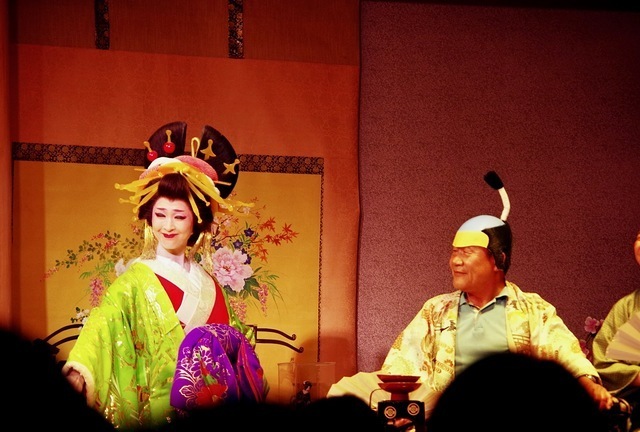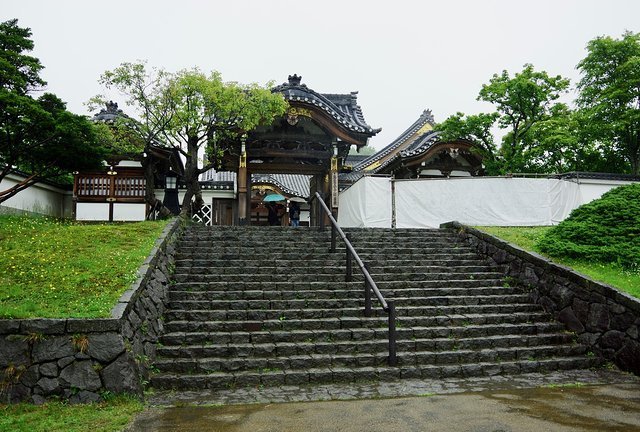 There are also a lot of recreated buildings at this attractions. For some reason, this highly reminds me of one of the buildings at Kenchoji Temple in Kamakura.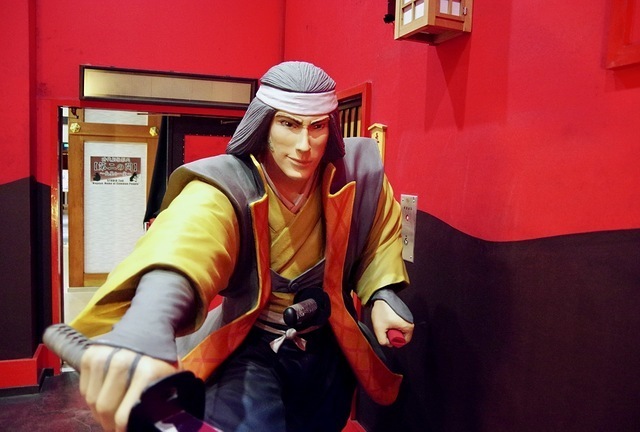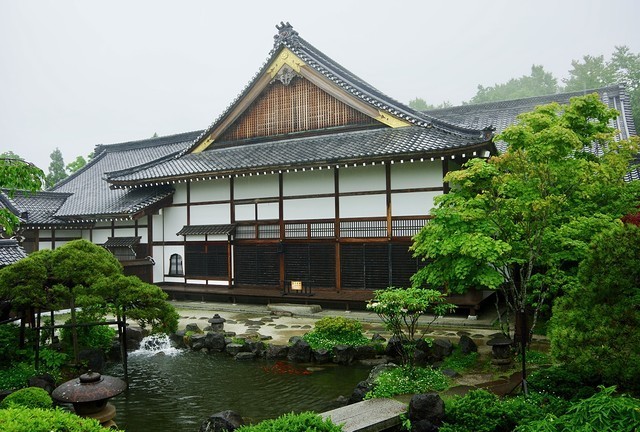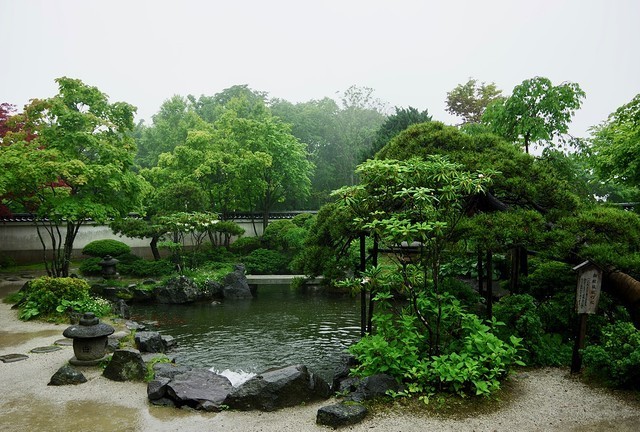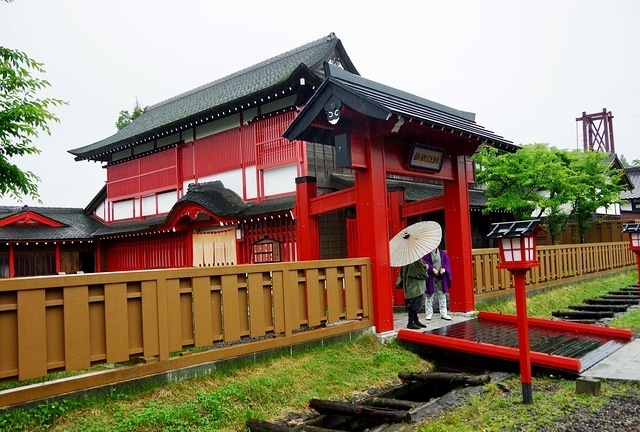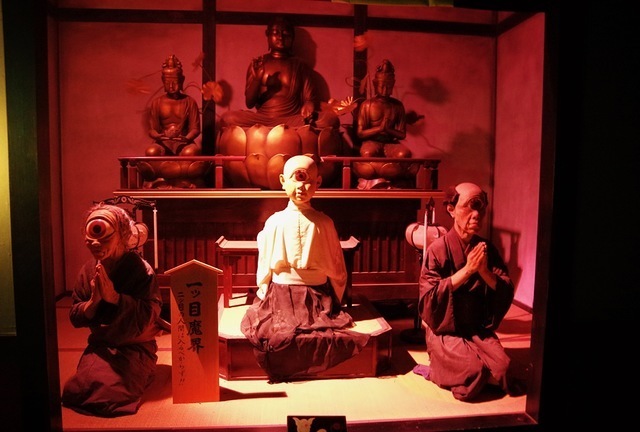 There are also a couple of cheesy horror attractions which you can view. These include a samurai house, a temple and a haunted house. Strangely the temple was the most fun of the three.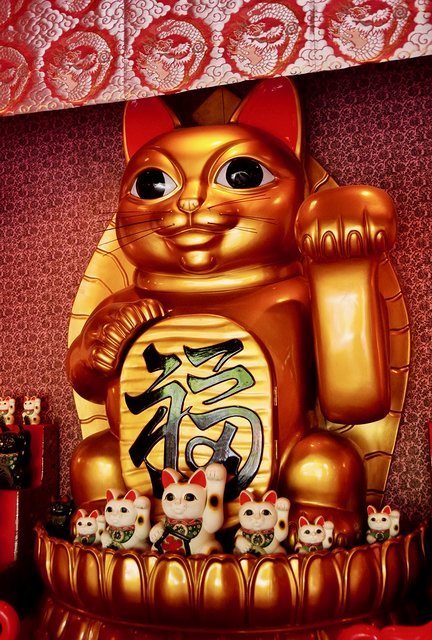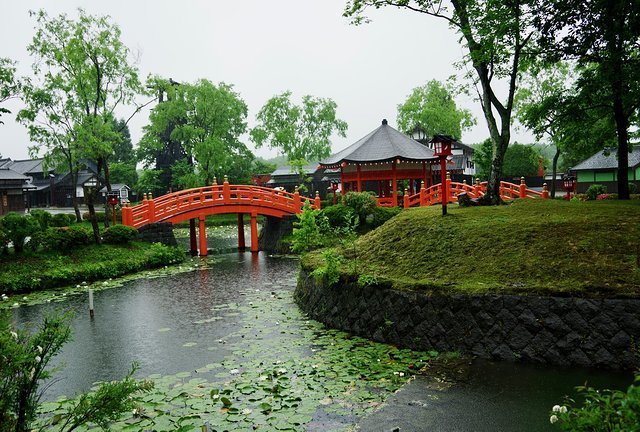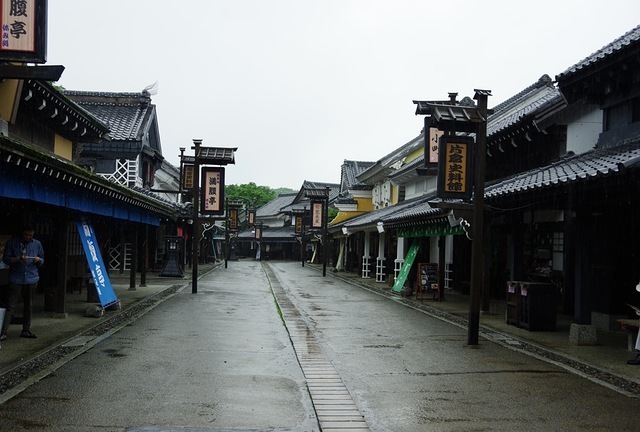 The main street also has a few stores and lots of traditional favorite foods which can often be founds in matsuris (such as Dango).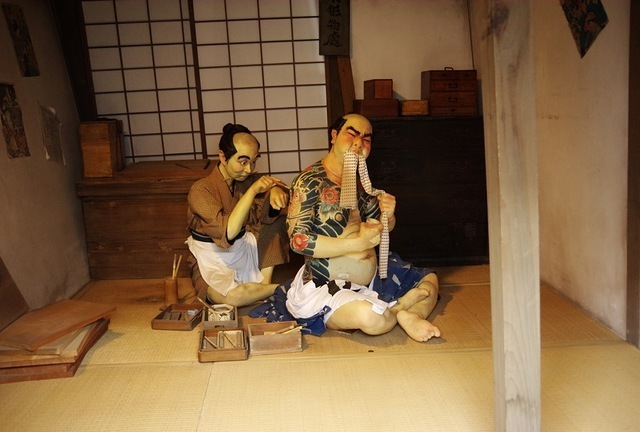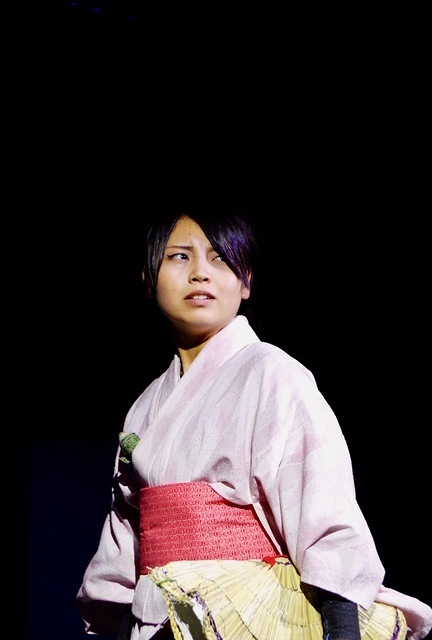 The 4 performances basically have 10 minutes between each show, which does not give you much of a chance to see the town itself (specifically if you have not had lunch yet). As such, I missed the comedy show and also viewed the Ninji Show. It's quite fun and I feel as though it could be a bit longer though (it's only 25 minutes and the story did not feel finished)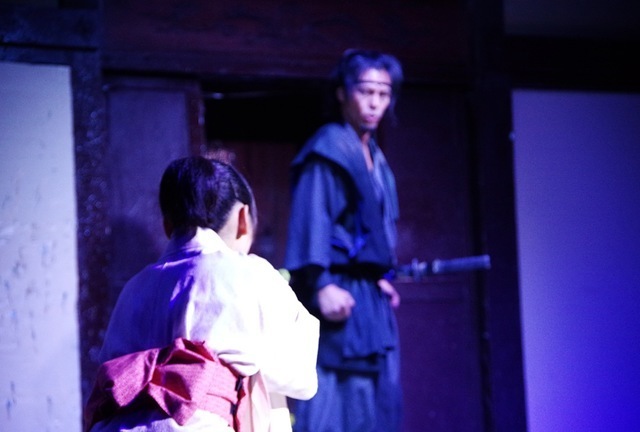 The action scenes were ok, but I was actually surprised that the acting was actually quite reasonable. It's probably not saying much, but the actors seem more capable than more big budget blockbusters these days....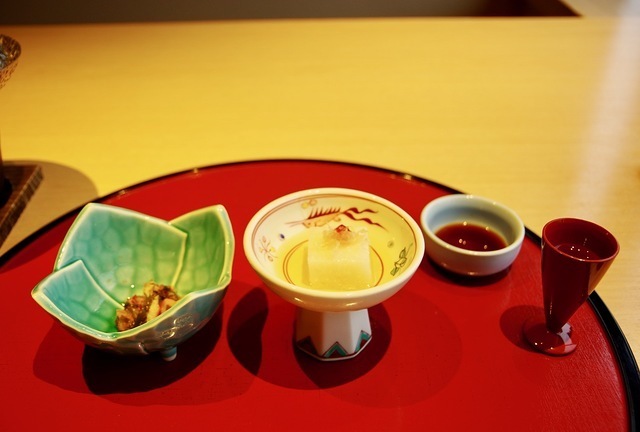 Some people might wonder what a Kaiseki dinner is like. Well since I paid a little extra at my hotel to not have the buffet, I was given one of my better Kaiseki dinners I've had in Japan. I'll list what each thing is below.

Left: Surf Clams with soy and kelp
Centre: Jellied Chinese yams with a vinegar plum sauce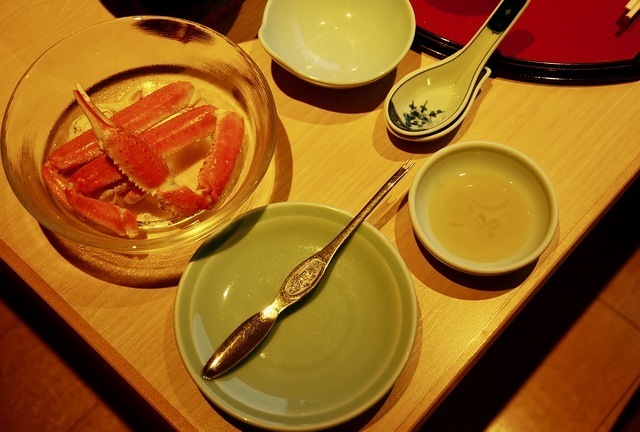 Snow crabs with a vinegar and daishi stock sauce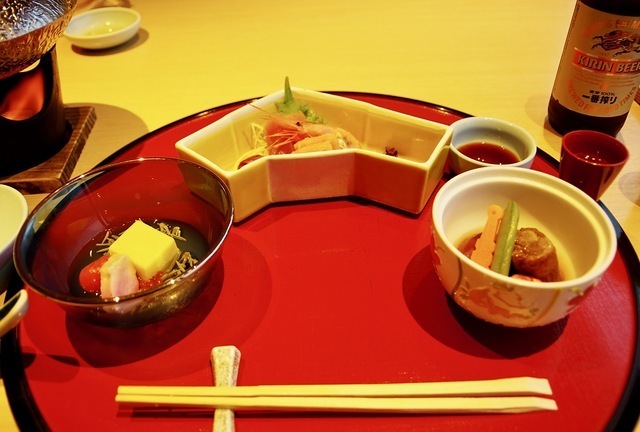 Left: Yoshino style corn tofu with thick starch sauce and brasenia buds
Centre: Sashimi - Tuna, yellowtail, trout and sweet shrimp with eggs
Right: Hokkaido Pork and Burdock roll with figs in a red wine sauce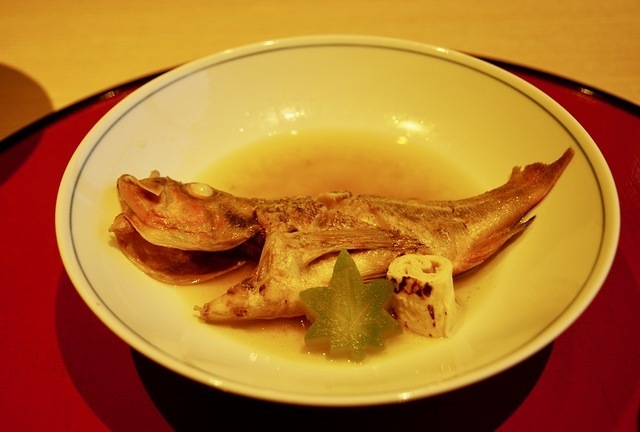 Simmered Hokkaido yellow-body rockfish with winter melon and grilled tofu skin
Char Grilled Wagyu Beef (t's actually bigger than it looks)
Kamameshi rice and Machike octopus with shitake mushrooms cooked on the bench in front of you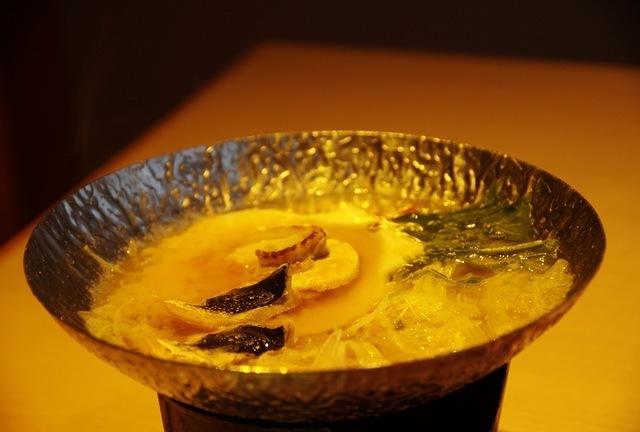 Hokkaido Sculpin and Scallop Hot Pot (I actually don't like hot pot but enjoyed this - but boy was I getting full!)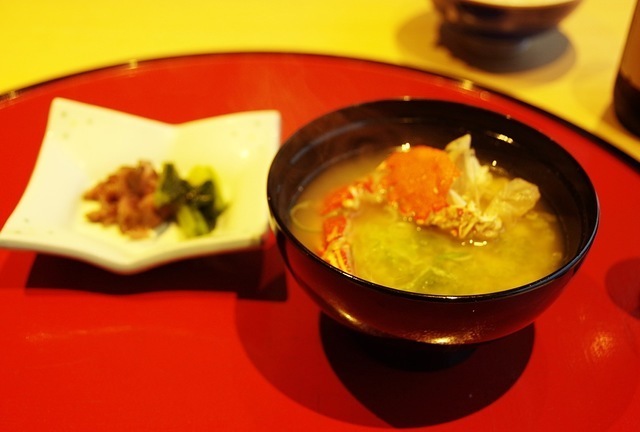 Pickles and Hokkaido Shakotan Crab Miso Soup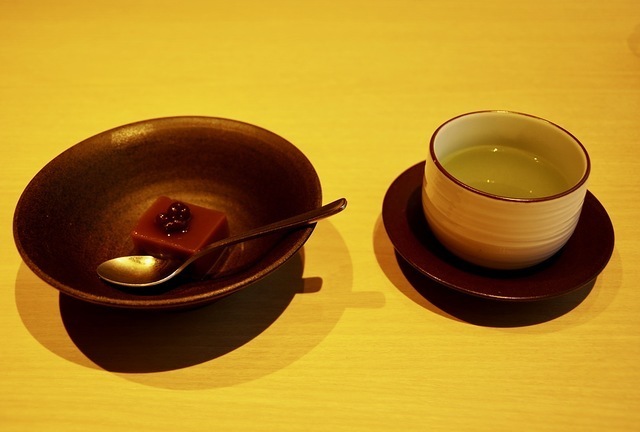 Desert: Hand made red bean jelly and powdered green tea.

As you can probably tell, I've eaten way too much and I'm staying at what I consider the best hotel in Japan for onsen facilities. I guess this is a good way to finish this current trip to Japan before I make my way back to Chitose airport tomorrow. If people wonder why I travel so much (for the whole 2 or 3 people who know of my posts), I am an international teacher which gives us plenty of holidays. This is however made up in very long hours during the year (60-80 hours a week).

It's not all bad though - as it works out being similar to the number of hours most people work throughout the year. Now I'm off to Mexico and Cuba for 3 week. My next trip to Japan will probably be in February when I visit Okinawa (Okinawa Island & Yaeyama Island) and some outlying islands in Kagoshima (Amami Oshima). After that trip, all I have to visit is Kagoshima (with Yakushima) and Kumamoto and I've finished visiting Japan!

So until next time, happy traveling!