Southern Odyssey - Amami Day 1
Note: The opinions and views expressed in this user report are those of the individual author and do not necessarily reflect the opinions and views of japan-guide.com.
February 11, 2018 - Southern Odyssey - Amami Day 1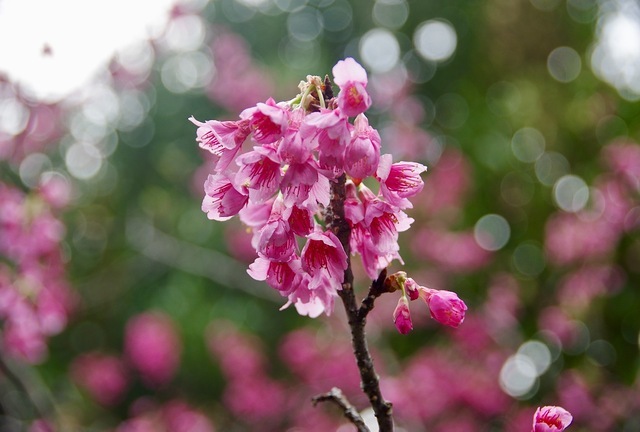 My name is Mathew Fedley and I am an international educator who has lived in Taiwan, Japan and Kazakhstan but currently resides in Suzhou, China. Some of my passions include my main profession (teaching) along with travel, geology and photography. Over 14 nights in February 2018, I will be exploring some of the newest parts of the Japanese archipelago in Amami Oshima, Okinawa main Island and the Yaeyama Islands. As I have on many of my previous trips to Japan, I will be posting some user reports which hopefully will encourage people to 'get off the beaten track' and see all that Japan has to offer.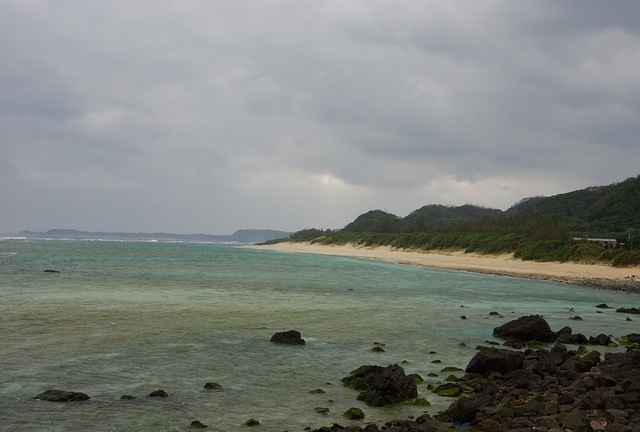 After catching a 2 hour plane from Osaka Itami Airport, I picked up my car (the best way to get around the island) and visited the following locations:

(1) Kanazaki Lighthouse
(2) Kazari Folk Museum (200 yen entry)
(3) Ayamaru Park
(4) Uzuki Historical Park (200 yen entry)
(5) Amami Park Tanaka Isson Museum (620 yen entry)
(6) Saigo Former Residence (200 yen entry)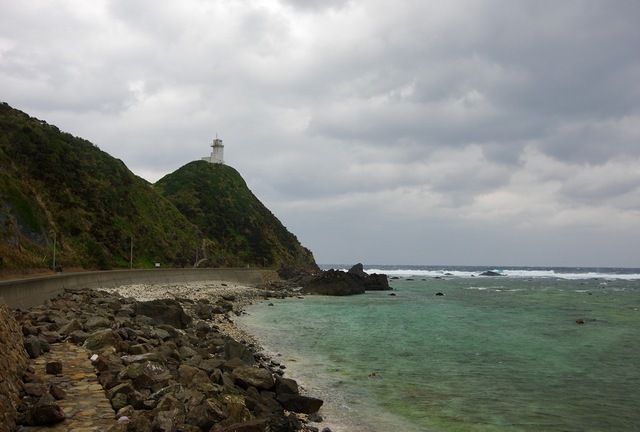 Around a 20 minute drive North from Amami Airport is Kanazaki Lighthouse, the most northern point of the island. As a strong northerly wind was howling, it was quite cold compared to usual (12C) and it's not easy to see the large amount of coral reef which can be barely seen in the photo above. One of the most impressive landings for any airport is Amami - as you can see the coral reef on either side of the airport.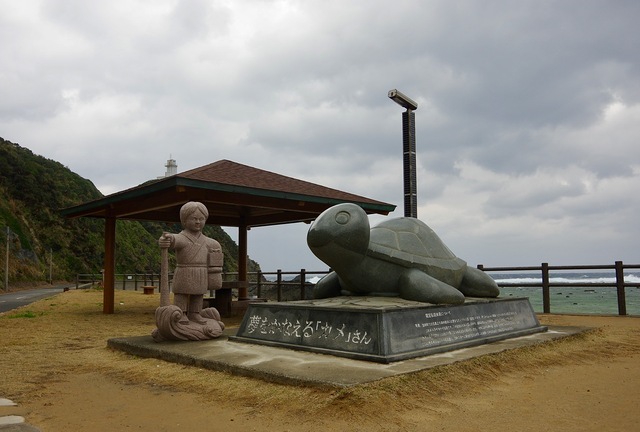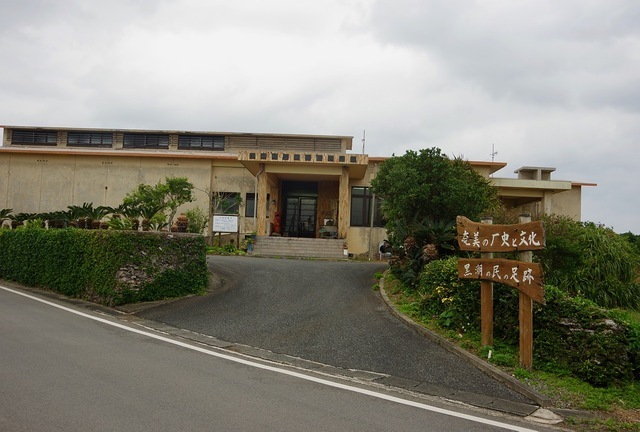 Around a 10 minute drive North from the airport is Kazari Folk Museum, which is also located close to Ayamaru Park. This small museum costs 200 yen to enter and includes an eclectic mix of homewares, fauna and pottery found in a nearby site from the Jomon period (2-3,000 BC).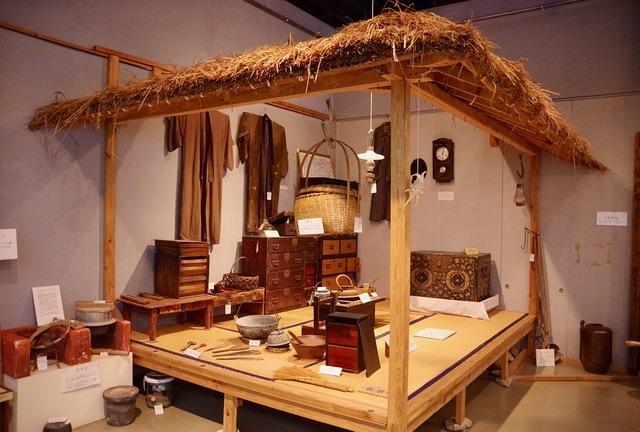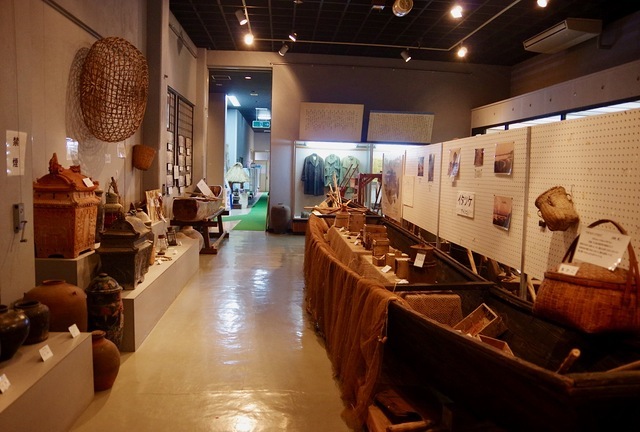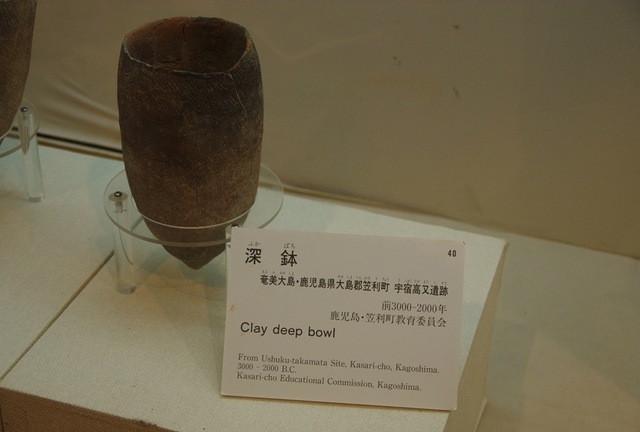 English translations at this site are rather sparse, but an old but informative english pamphlet is included in the entry fee if asked.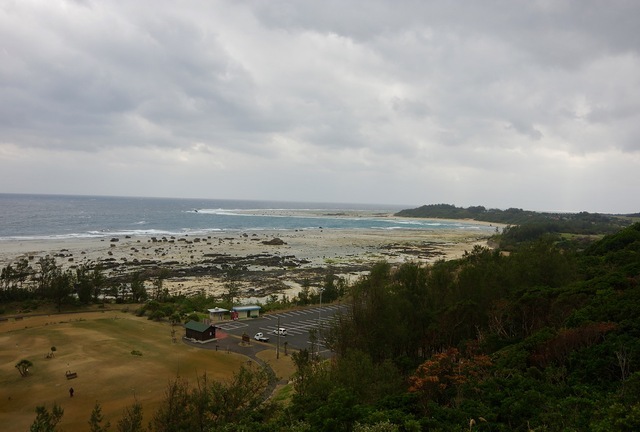 Ayamaru Park from the observatory, showing the park below and coral during low tide.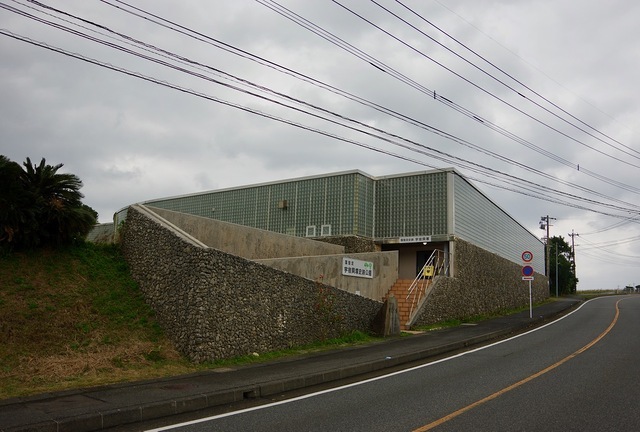 A 3 minute drive from Ayamaru Park was my favorite location of the day, the Uzuki Historical Park which costs 200 yen to enter. The park itself consists of a few different archaeological digs which date back to the Jomon and Heian periods. Both sites are located on top of each other.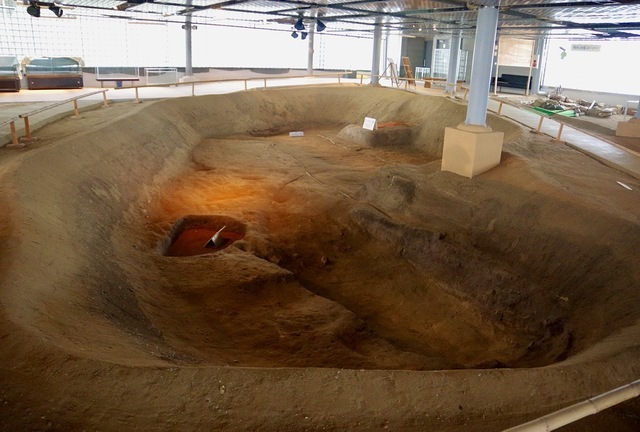 Even though there are some english signs explaining the basics of the site, the most impressive thing was a highly passionate worker who took me around the site for around 10-15 minutes explaining the different points of interest in English. The site itself consists of some homes (Jomon period) and tombs from the Heian period. Of particular interest was pottery from China and Kyushu, along with even decorative glass that came from China!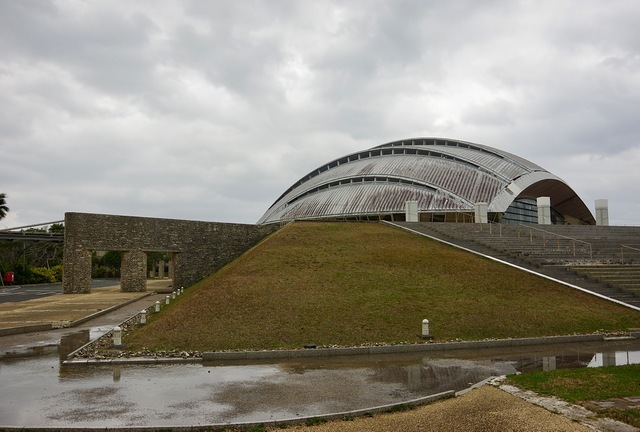 A few minutes drive south of Amami Airport is the aptly named Amami Park, which includes the Amami Folk Museum and Tanaka Isson Museum. It costs 620 yen to enter both sites, or 310 yen to enter the folk museum only.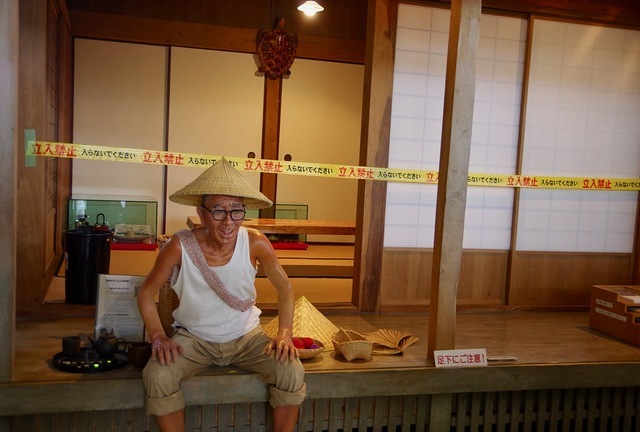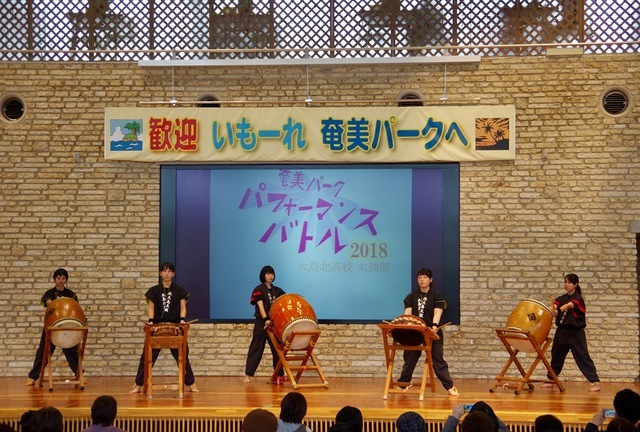 When visiting, there was a large performance which consisted of a mish mash of different performances. There were hula girls, old ladies dancing salsa, taiko and musical solo performances. A reasonably good restaurant is found on the second floor.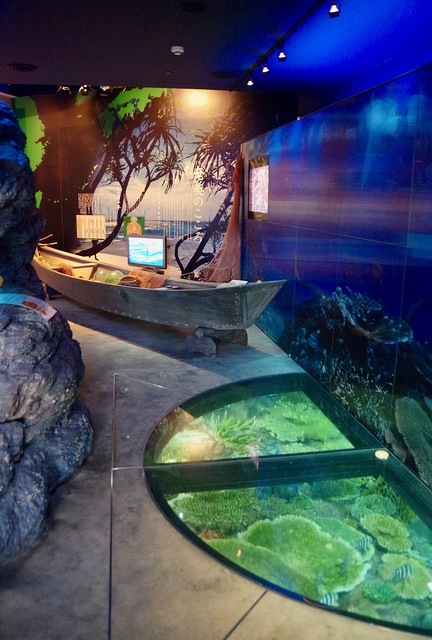 Although reasonably small, the folk museum was quite interesting and quite interactive. There is also a 20 minute video that shows life and animals found on Amami which was quite interesting. Strangely, no Japanese language is really needed to watch the video itself.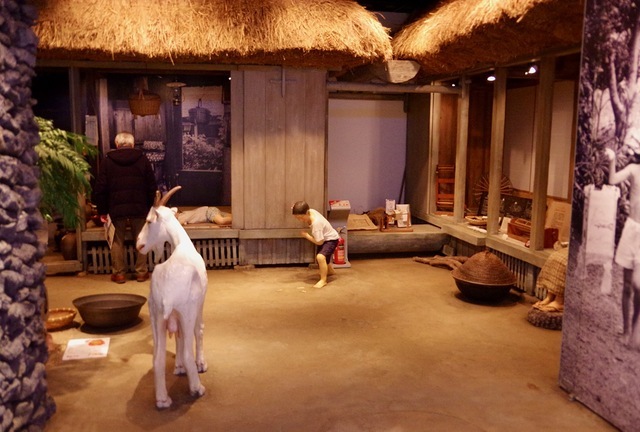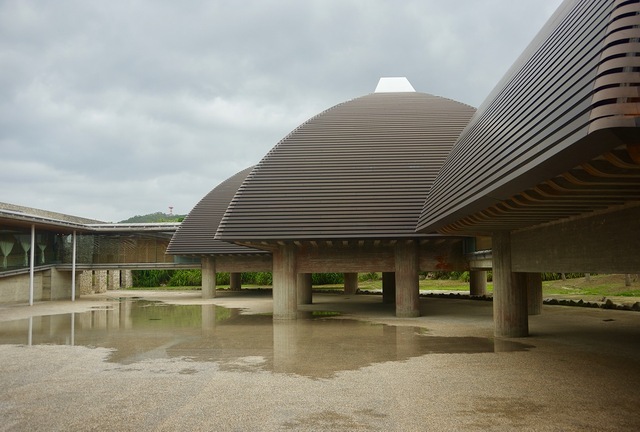 The Tanaka Isson Museum consists of around 5-6 rooms with mainly paintings produced by the main painter. One room has a rotating exhibition. It's fair to say that this artist has some talent, but unfortunately art is not always my forte.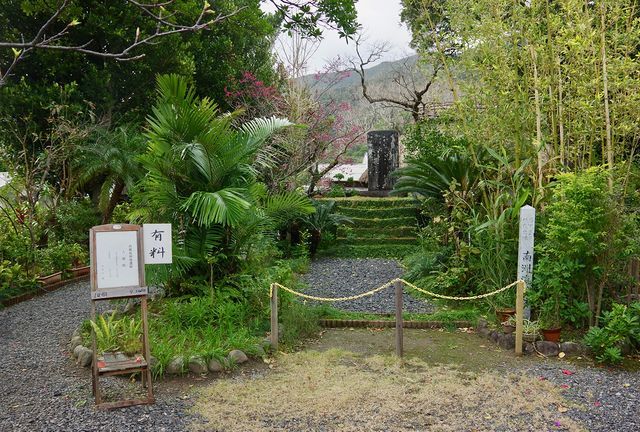 My last stop for the day was the Saigo Former Residence, which costs 200 yen to enter and is around a 15 minute drive from Naze port. The site is reasonably small and does not have a lot to view which is of interest to people who don't read Japanese, but Saigo is considered of significant importance in Japan.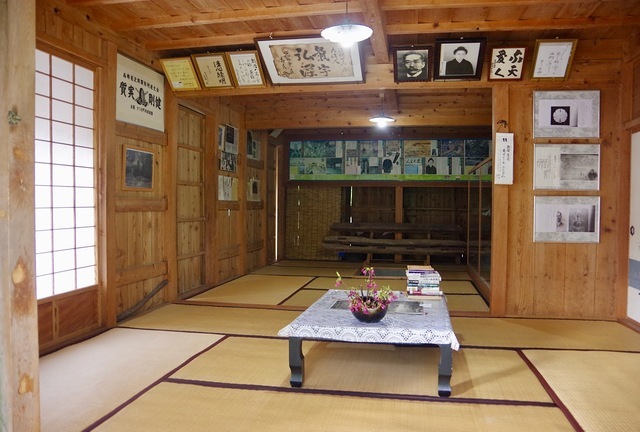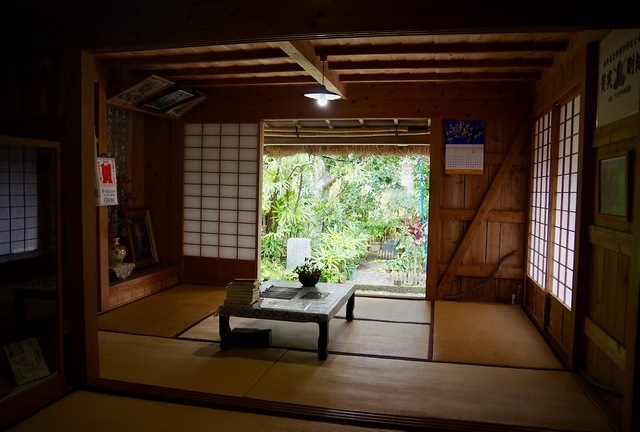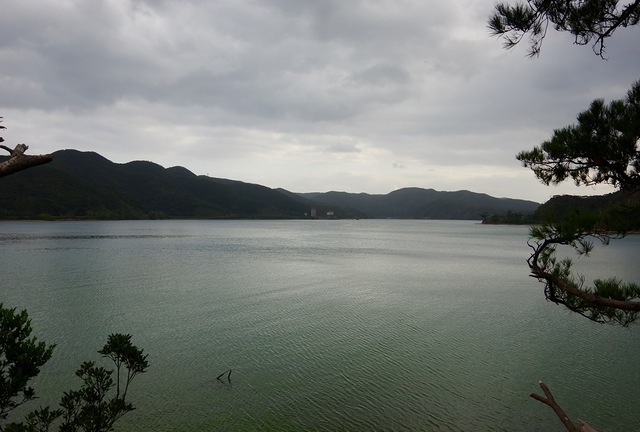 For tomorrow, I'll be making my way down to Setouchi visiting some of the major natural attractions found on Amami along the way. If the weather gods are nice, hopefully it will be a sunny day and you will be able to see just how beautiful this island is.

Further Information:

Amami Tourism Bureau (English): https://www.amami-tourism.org/en/