Southern Odyssey - Amami Day 2
Note: The opinions and views expressed in this user report are those of the individual author and do not necessarily reflect the opinions and views of japan-guide.com.
February 12, 2018 - Southern Odyssey - Amami Day 2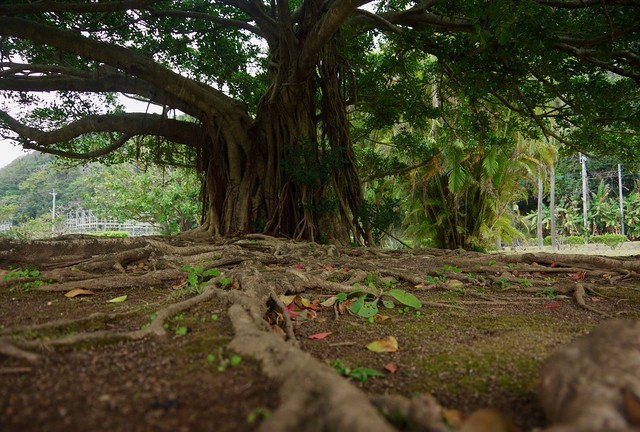 For my second day in Amami Oshima, I drove from Naze to Setouchi and visited many of the major attractions found around the island. Locations visited today included:

(1) Ohama Beach & Amami Aquarium (500 yen entry)
(2) Amami City Museum (300 yen entry)
(3) Amami Mangrove Forest (500 yen entry or 2000 yen with canoe trip)
(4) Amami Island (200 yen entry)
(5) Yadori Beach
(6) Honohoshi Beach
(7) Amami Museum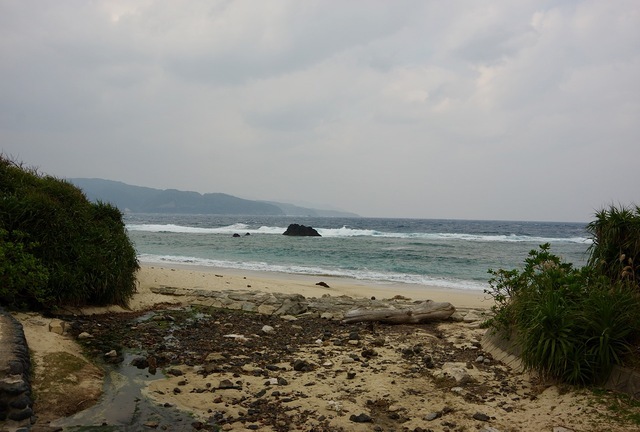 Located along a windy road from Naze Port, Omaha Beach is home to a nice beach along with an Aquarium and Swimming Centre (closed in winter). There are also nice grassed areas and places to buy food in the summer. Unlike many places in Amami, there is plenty of parking but I expect that this will not be enough in the summer months.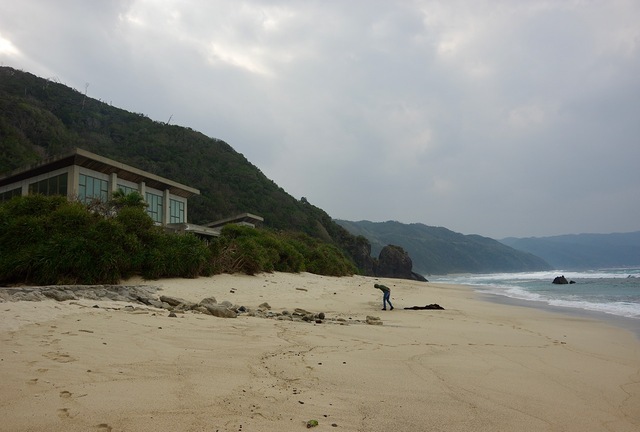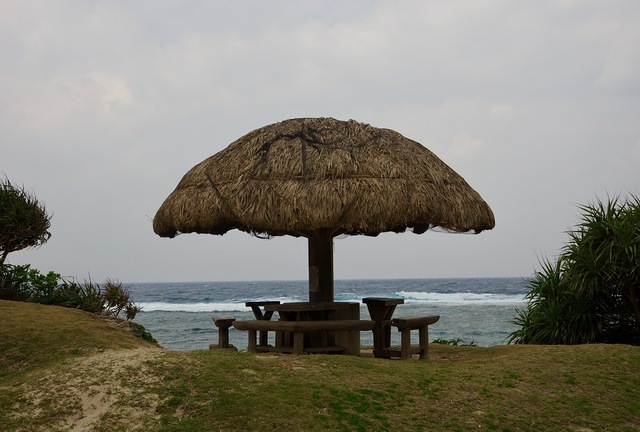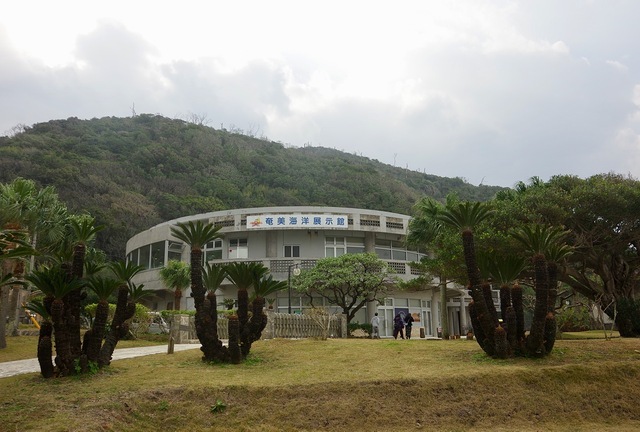 The Amami Aquarium costs 500 yen to enter and allows people to feed sea turtles - which is included in the entry fee.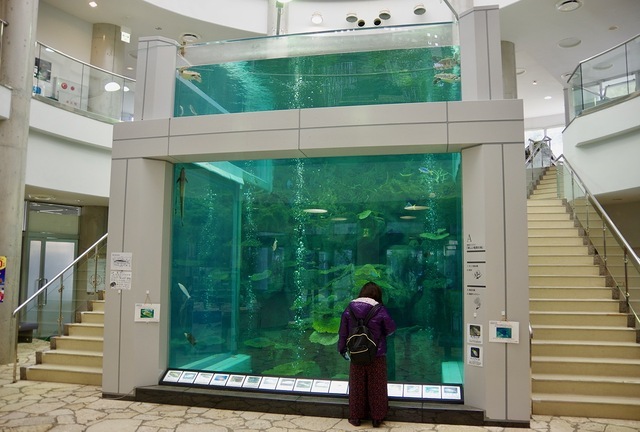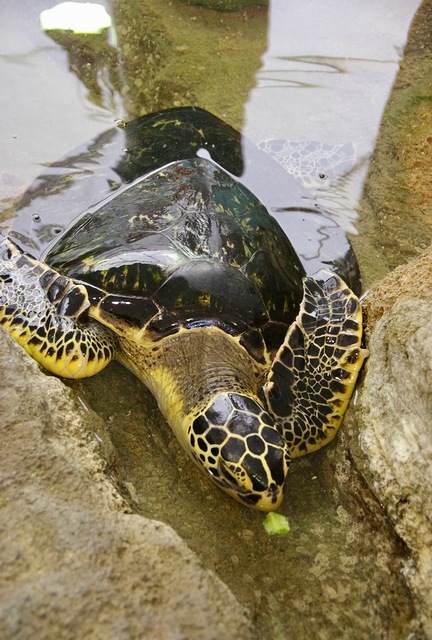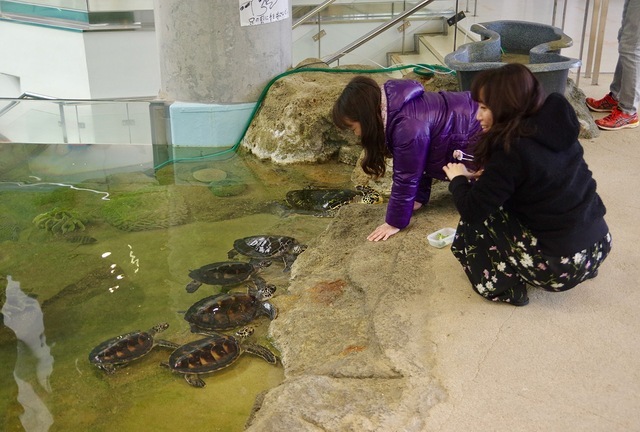 The aquarium is located over two floors which includes a mixture of exhibits, but the main area of interest is the turtle feeding section on the first floor. Note that you need to wash your hands for an alcoholic spray before you can feed the turtles a small amount of cabbage.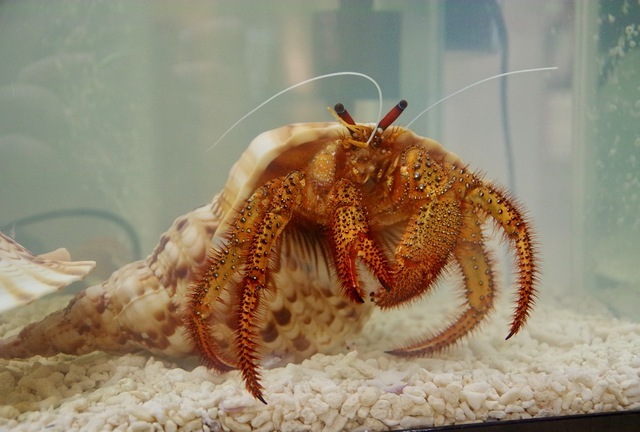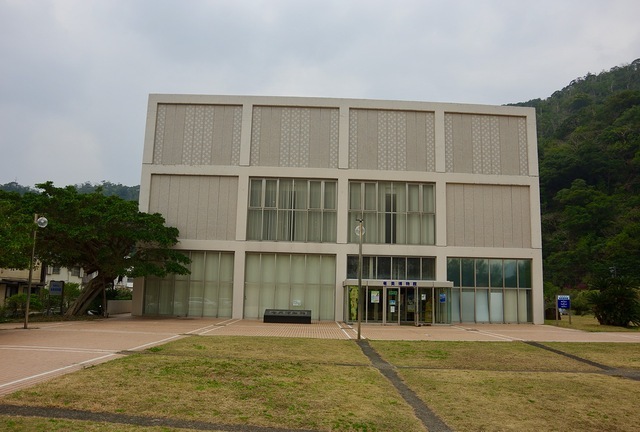 Located opposite the cultural centre in Naze, the Amami City Museum costs 300 yen to enter and is spread over 3 different floors. The museum is not the most exciting, but there are a large number of english translations which puts most locations in Japan to shame.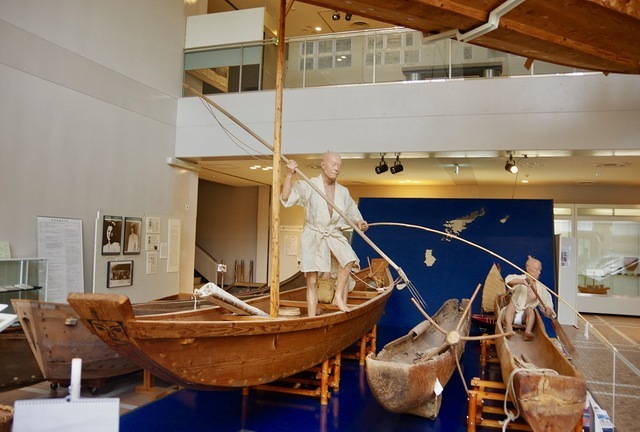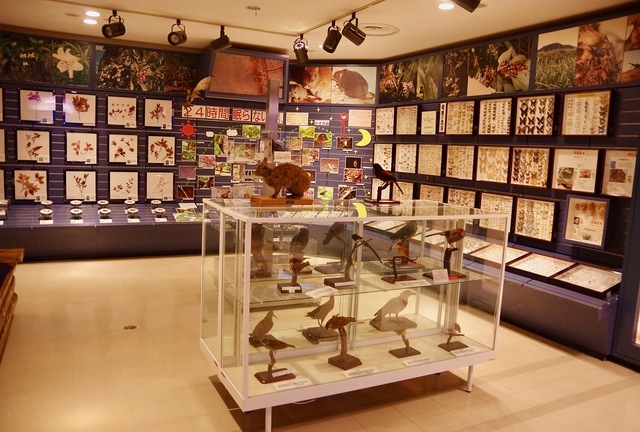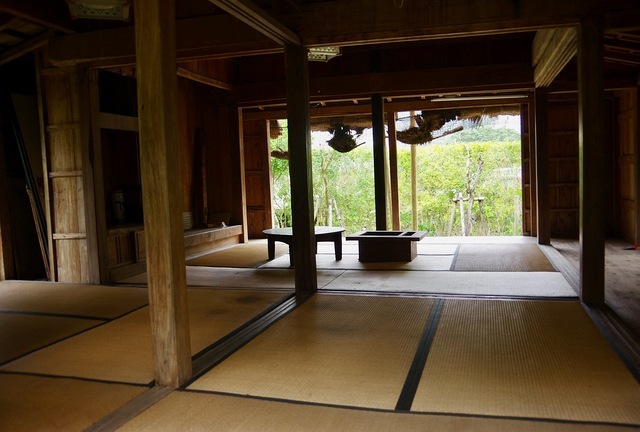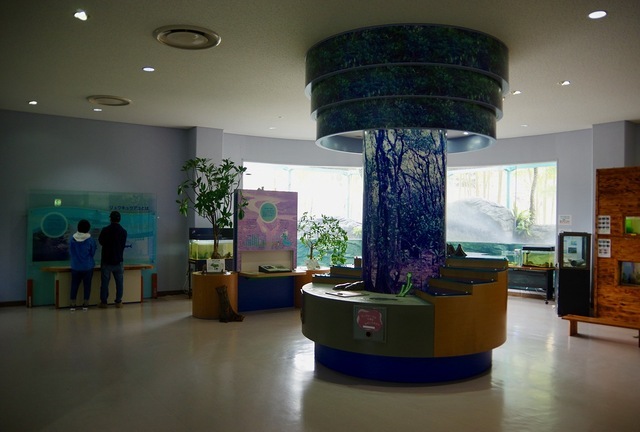 Around a 40 minute drive from Naze is the Amami Mangrove Forest, which costs 500 yen to enter or 2000 yen with a canoe trip. In the summer the canoe trip can be sold out, but I decided to skip it as I'm still sick of canoeing after a large number of school camping trips. I'll also be visiting some more mangroves in the Yaeyama Islands soon...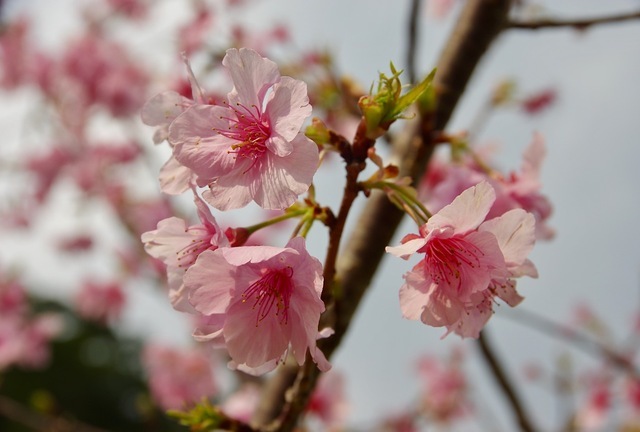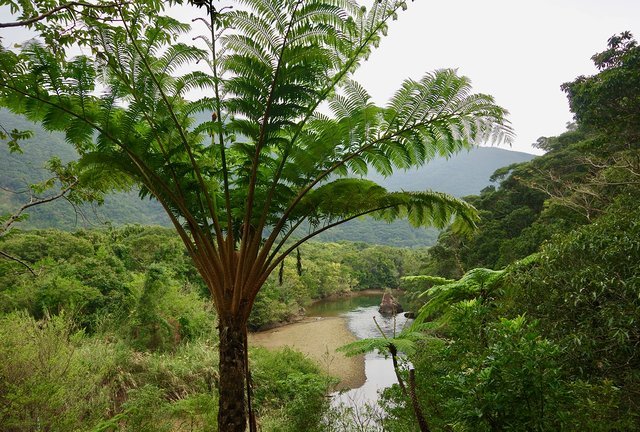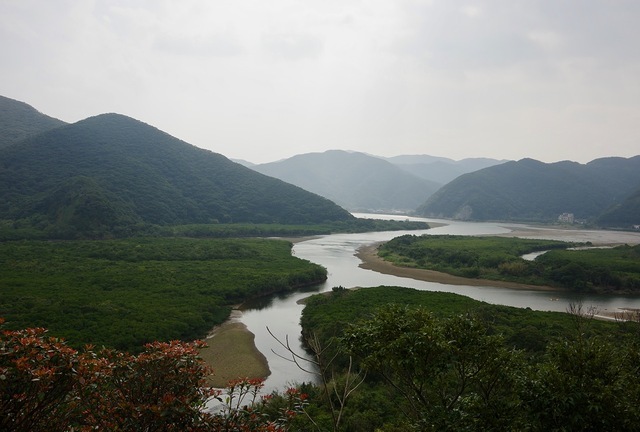 The paid section of the mangrove forest did not have much to do apart from a lookout and two different gateball courses (a cross between croquet and golf) which I'm not sure if it's included in the entry fee. It seemed to be highly popular with the local elderly.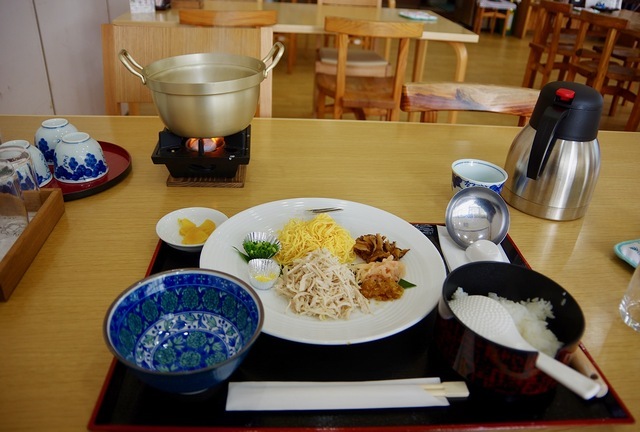 My lunch for today was the main dish of the Amami Islands, Keihan - which translates to Chicken Rice. You are given rice, shredded chicken, shredded egg, different toppings and a rich chicken broth. The rich forms the bed with the topping covering the rice. Once this has been done - the broth covers the ingredients which can be quite nice.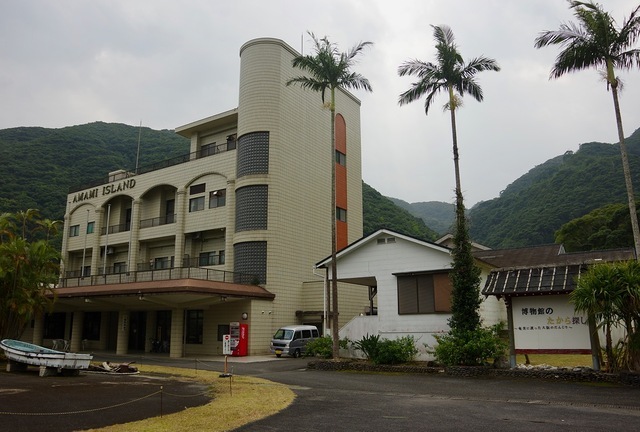 The strangest attraction I visited today was Amami Island which costs 200 yen to enter. It consists of a small museum, some farm machinery and a large zoo/garden that can only be described as odd.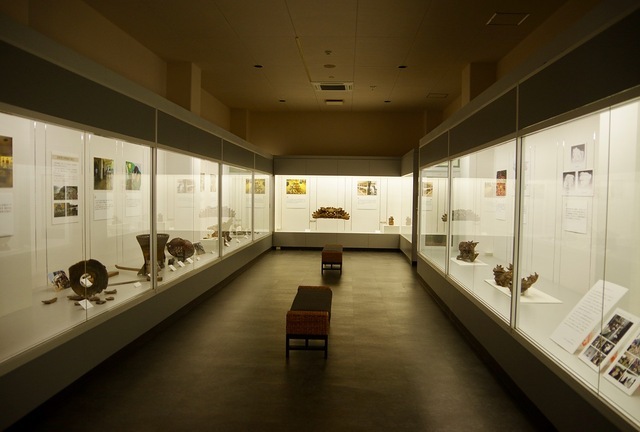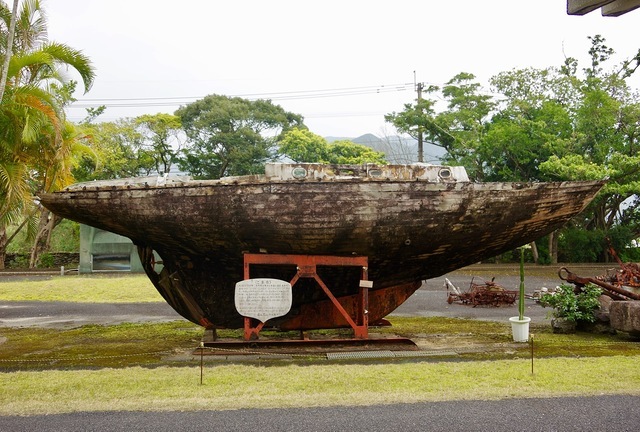 The museum consists of two rooms filled with 'stuff'. There are no english translations but I expect they don't get many visitors outside of the main tourist season here.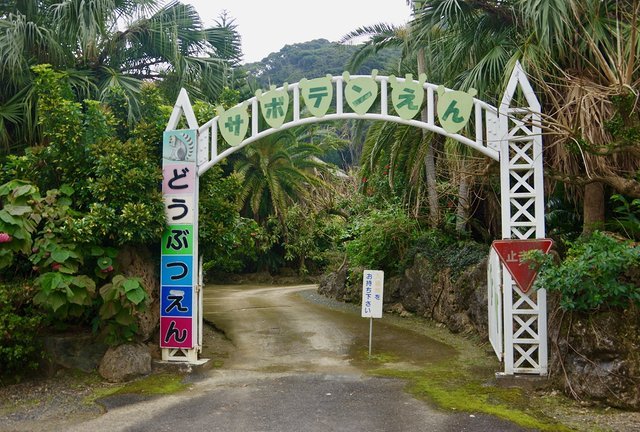 The Amami Island as mentioned above is part zoo and part garden. However - the animals which are found are mainly ones kept as pets or found on a farm. There is also a large dry garden out the back.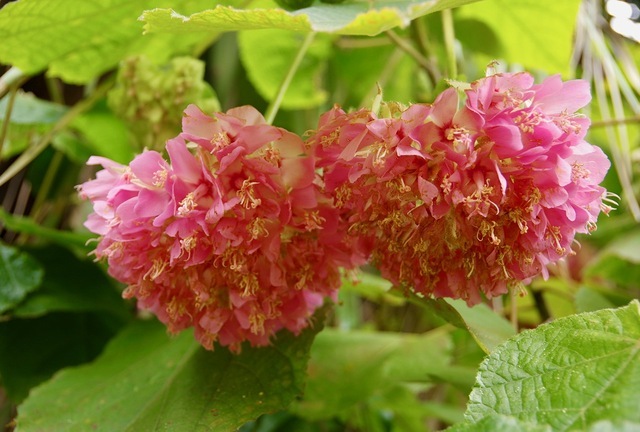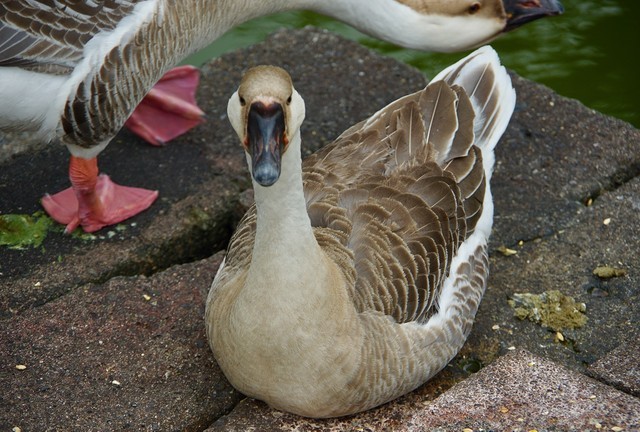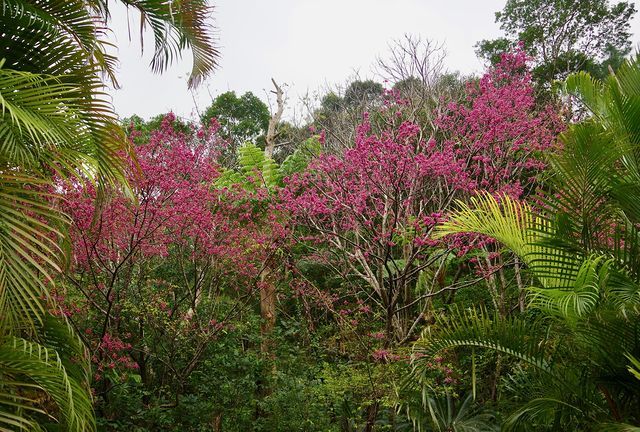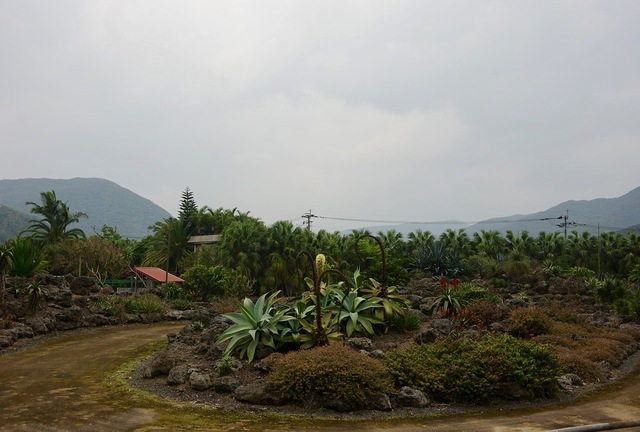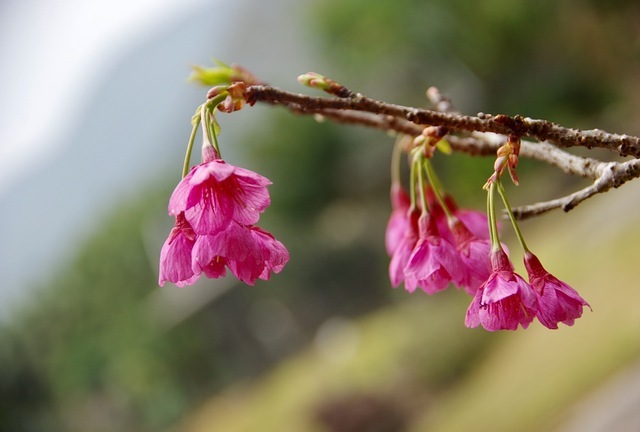 One thing I have learnt about Sakura is that mainland sakura is mainly straight, while Okinawa Sakura hangs down. As you can see, this is the Okinawa variety.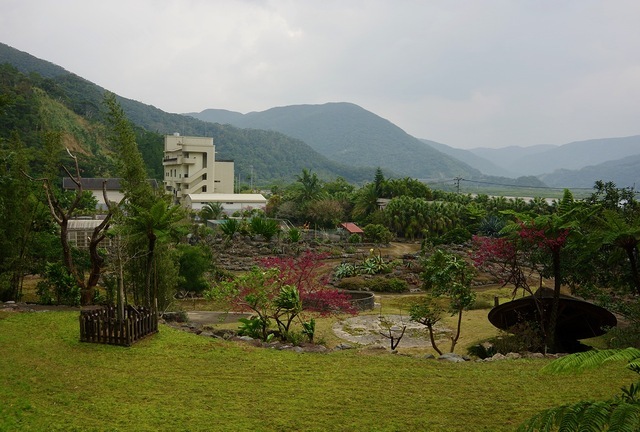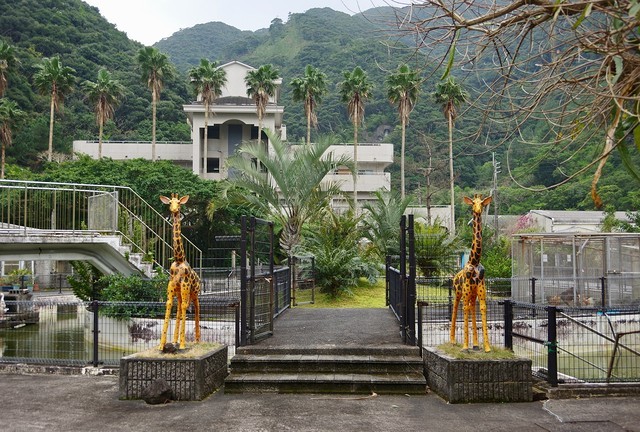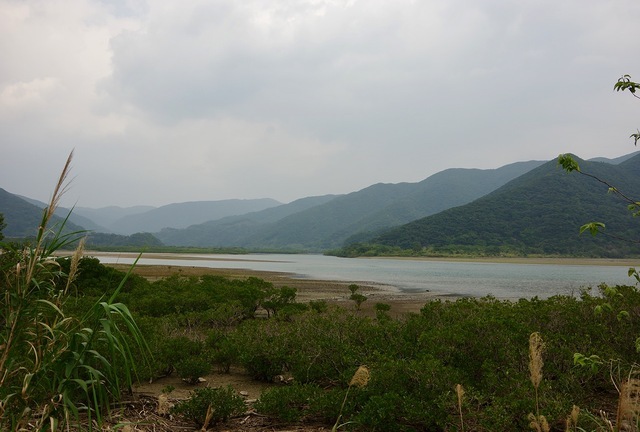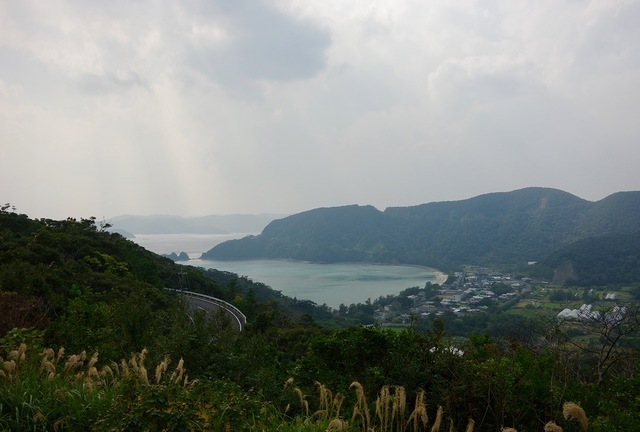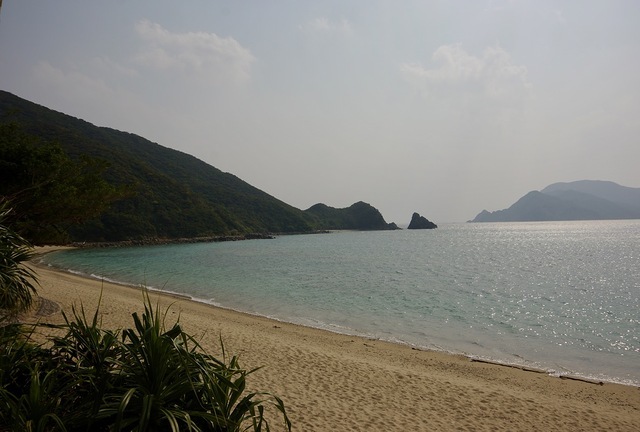 By second stop for the day was the idyllic Yobari Beach which is location around 15-20 minutes by car from Setouchi. There is a small car park and the beach overlooks a secluded bay which limits the size of the waves.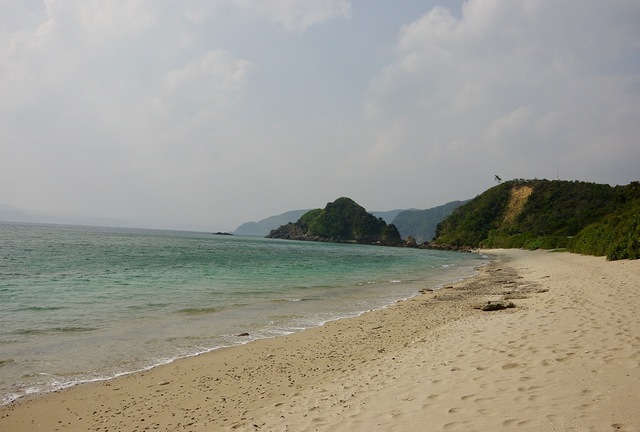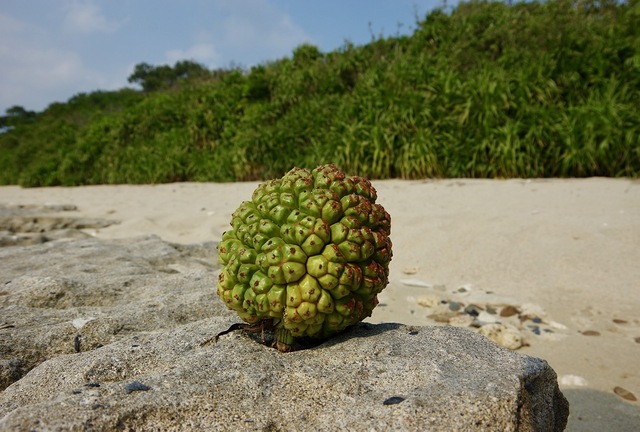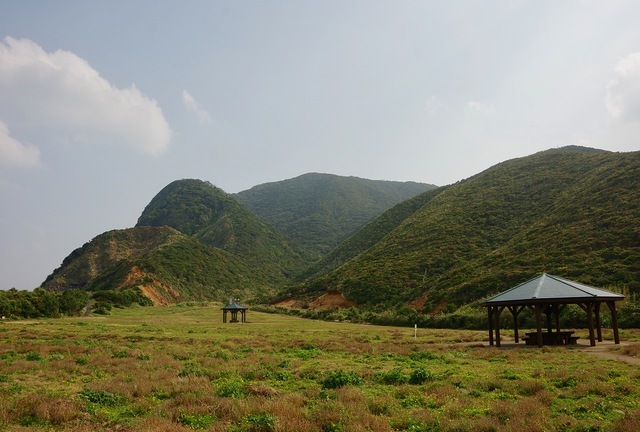 Located close to Yobari Beach is Honohoshi Beach, which seems much more rugged than the former. The waves are larger and the pebbles are very smooth which can be seen a few photos down.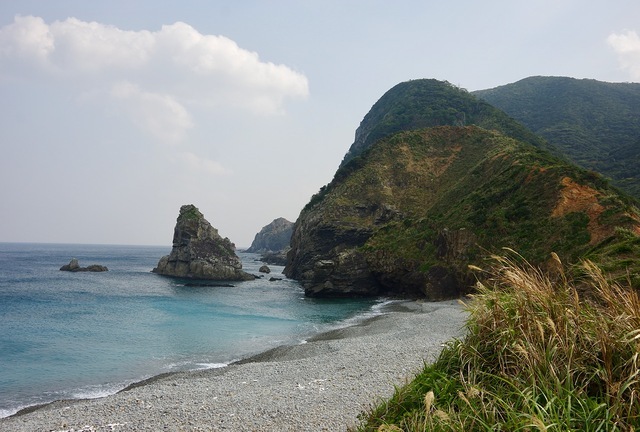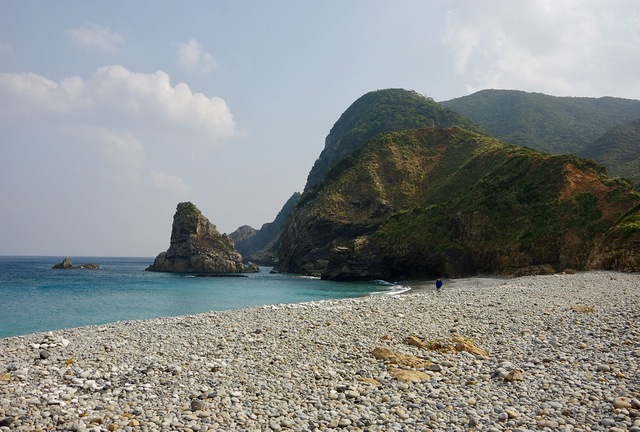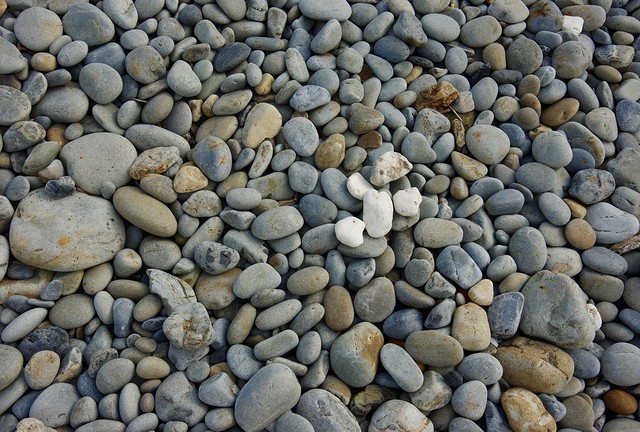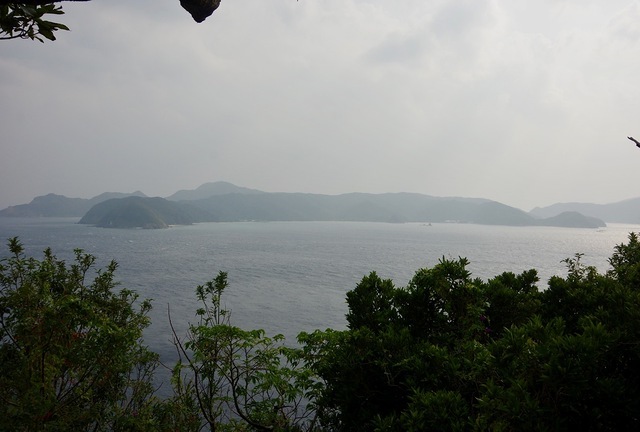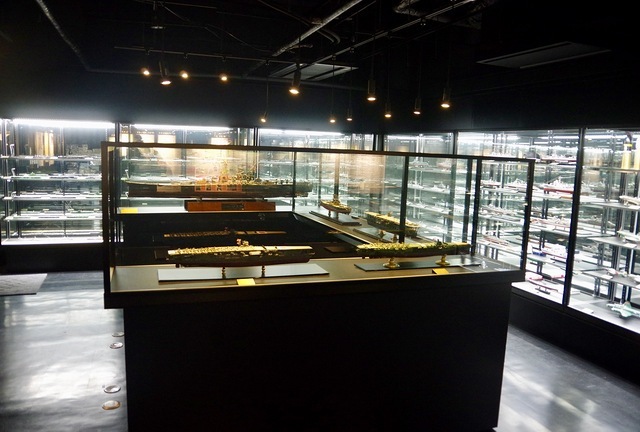 My last stop for the day was the small Amami Museum located at the rear of the Libest Inn Hotel. This single room has models of the Japanese ships from WW2. It's free to enter.
For tomorrow, I'll be driving along the West Coast of Amami and staying in a hotel opposite the ocean in the North. As such, it's sure to be a much slower day tomorrow in both pace and driving speed....

Further Information:

Amami Tourism Information: https://www.amami-tourism.org/en/