Southern Odyssey - Okinawa Day 4 Naha
Note: The opinions and views expressed in this user report are those of the individual author and do not necessarily reflect the opinions and views of japan-guide.com.
February 18, 2018 - Southern Odyssey - Okinawa Day 4 Naha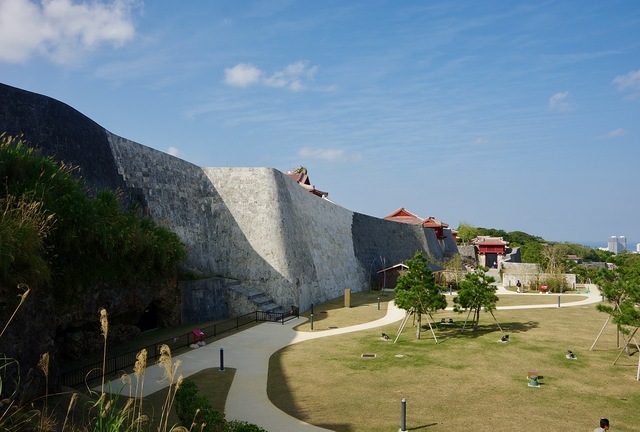 For my fourth day in Okinawa, I decided to visit most of the main sites around the capital of Naha. It should be noted that many of these sites are fairly spaced out from one another compared to many other smaller cities you may find in Japan. The sites visited today in order includes:

(1) Tamaudun Mausoleum (300 yen entry)
(2) Shuri Castle (820 yen entry)
(3) Shikinaen Garden (400 yen entry)
(4) Okinawa Prefectural Museum (410 yen entry)
(5) Fukushu-en Garden (200 yen entry)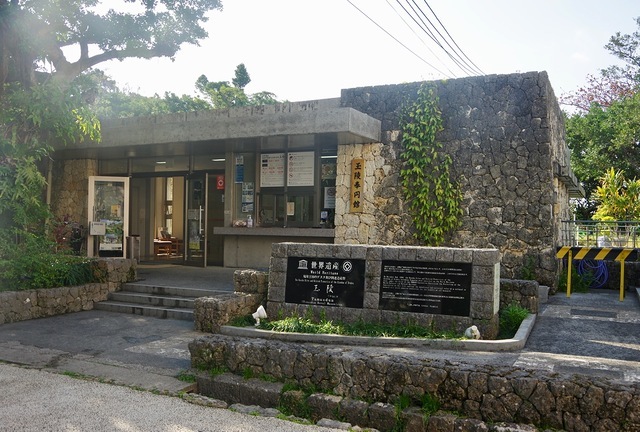 The first site visited today was Tamaudun Mausoleum, which is located around 100 meters from Shuri Castle and is UNESCO listed. It also costs 300 yen to enter and there is a small museum with some english translations in the basement of the building shown above.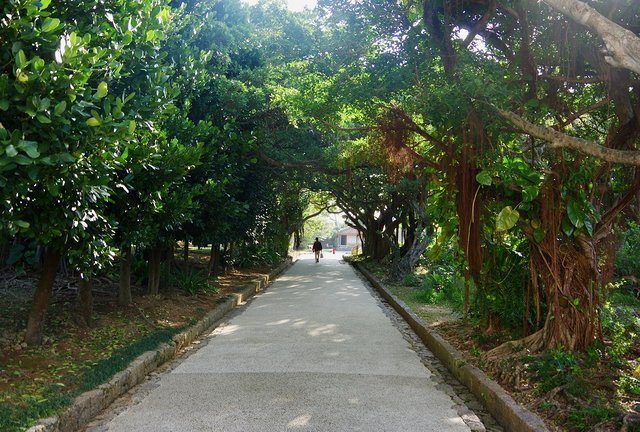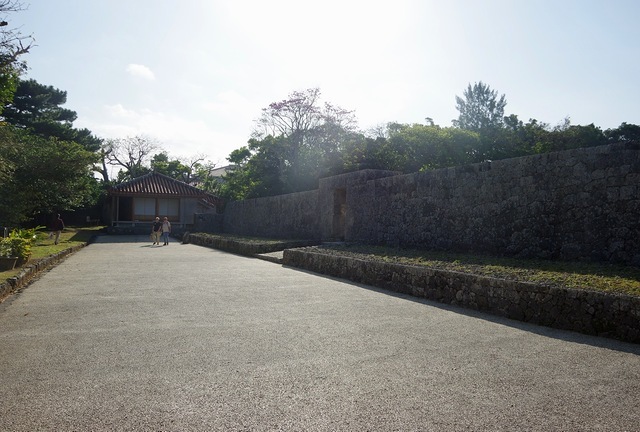 The mausoleum does look impressive, but it will look like just a building to many people. The full understanding of this building will not be known unless you research the history beforehand or come with a guide.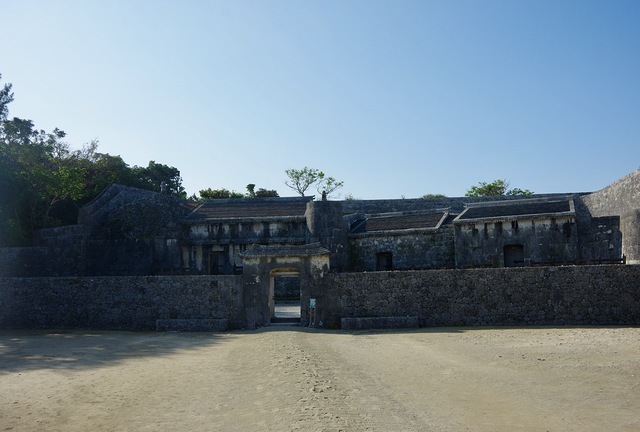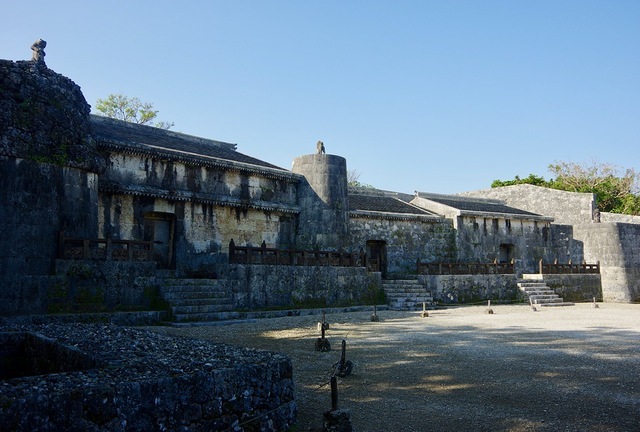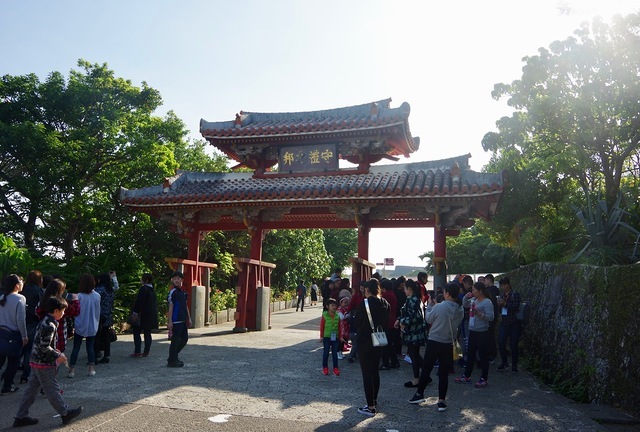 My second stop for the day was Shuri Castle which is quite expensive to enter at 820 yen. It's also UNESCO listed and seems to have the same number of tourists as I saw at Churaumi Aquarium. Do note that it can be difficult to get a car park here due to the sheer number of people - but they tend to only stick around the main paid section.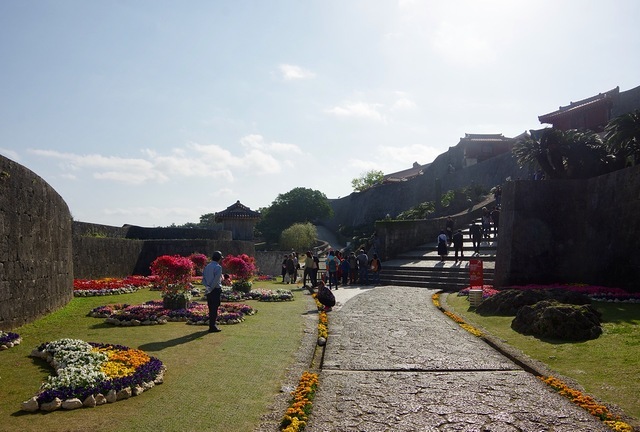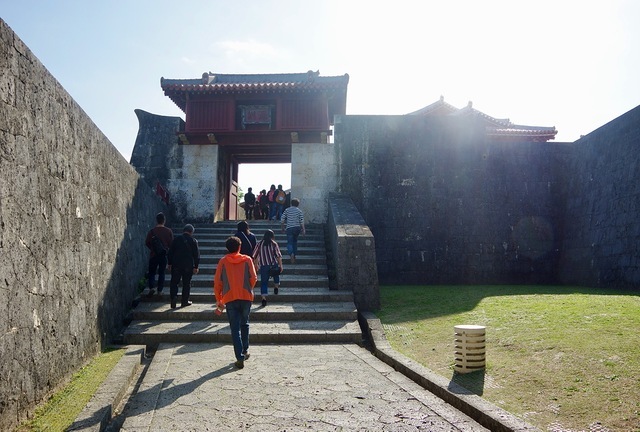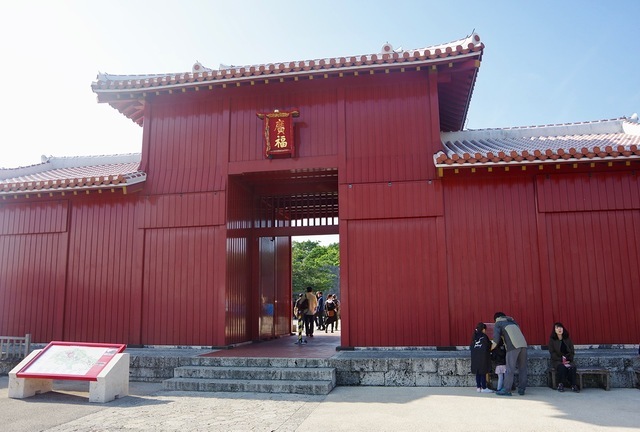 What I found odd about this castle is how some places can be packed with people, then you turn around a corner and you have the place all to yourselves. It seems as though most people come here via tour group. There were lots of Chinese and Korean tourists today.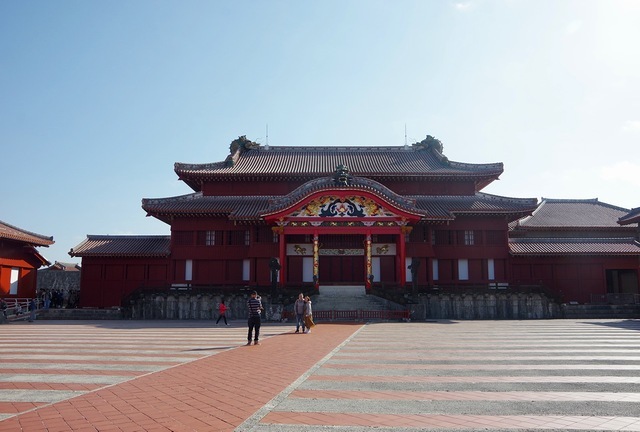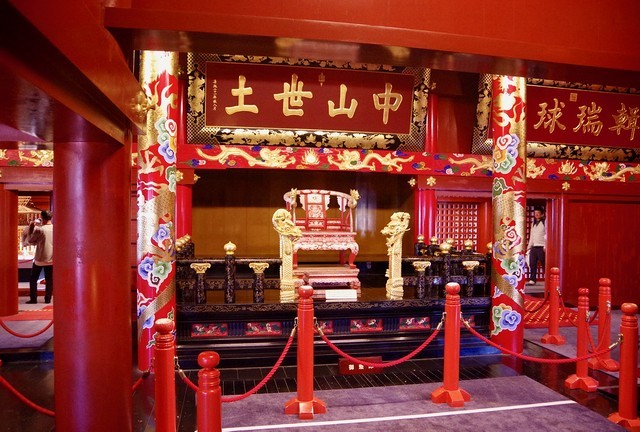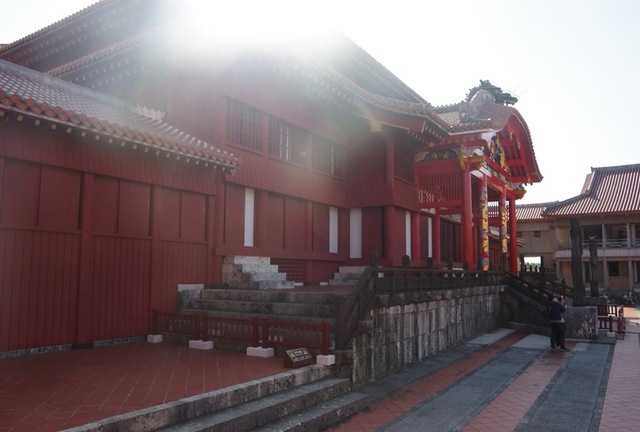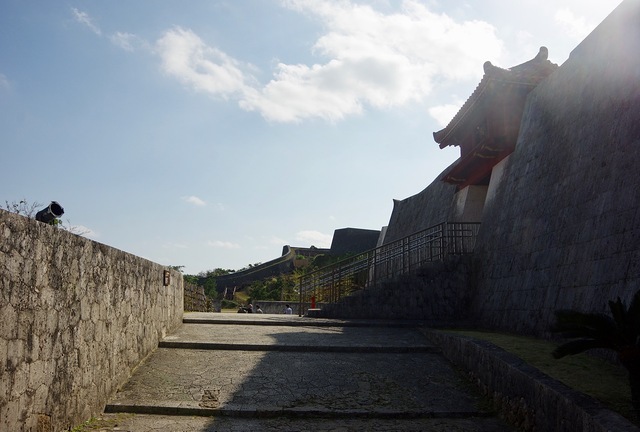 Where it got a lot quieter at the castle was in the main grounds which requires people to walk up stairs and be in the sun. There were some good photo opportunities though.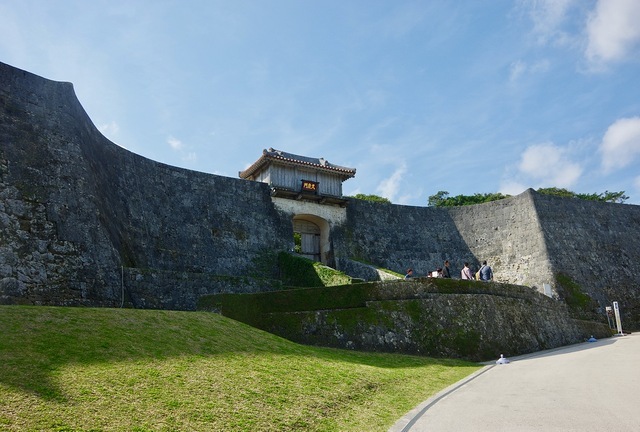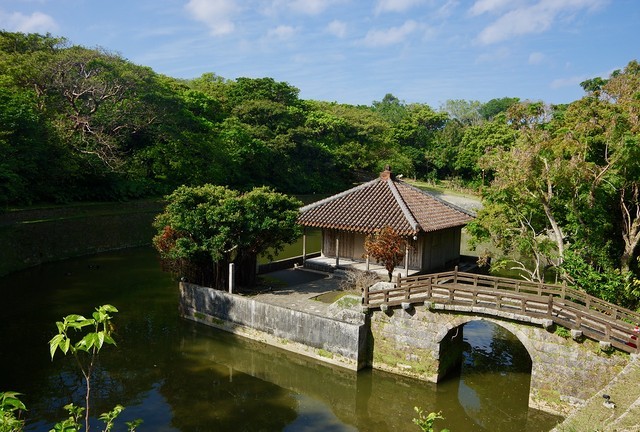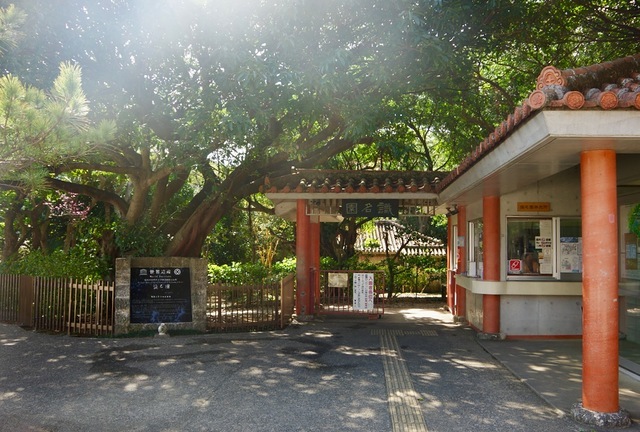 My third stop for the day was Shikinaen Garden which is also UNESCO listed but not as opulent in size as some of the palaces found on mainland Japan. That being said - it was an interesting mix of Japanese garden and the type of gardens I've also seen in Taiwan recently.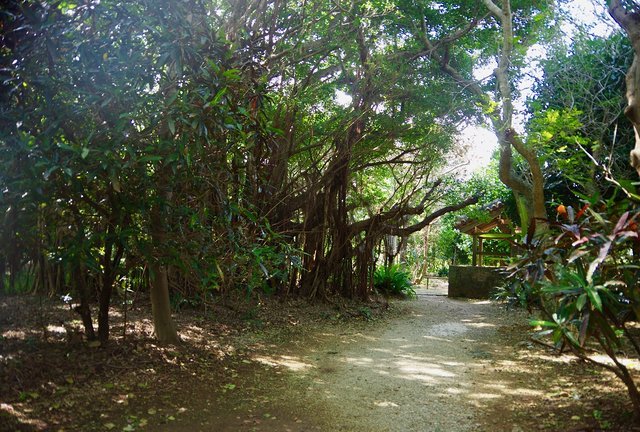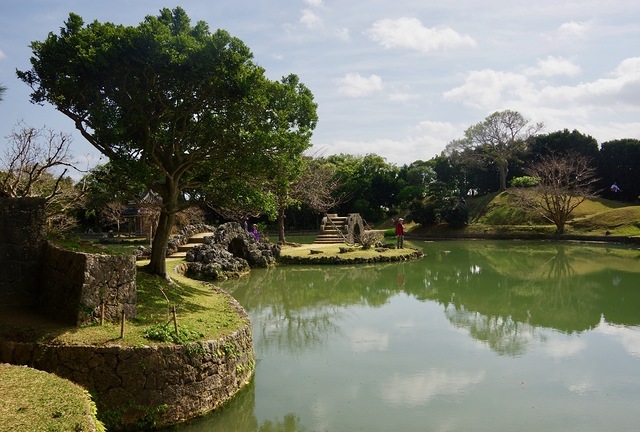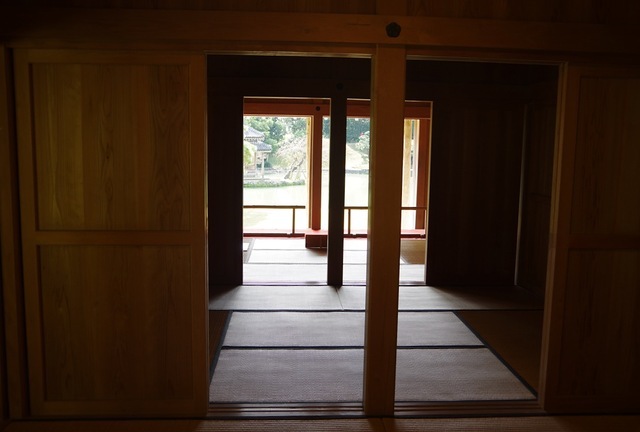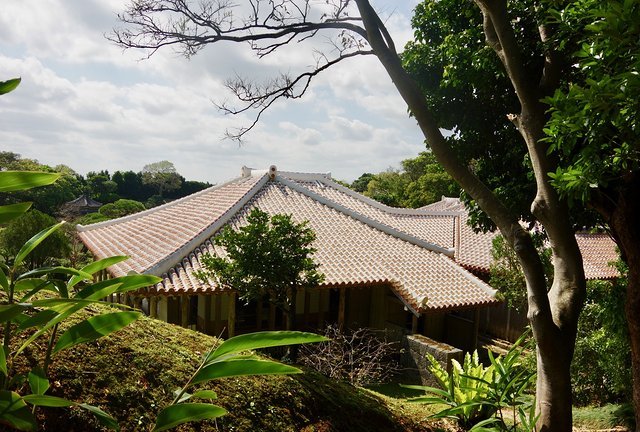 Even though the garden is not huge in size, it will take a reasonable amount of time for most people to stroll around the garden itself.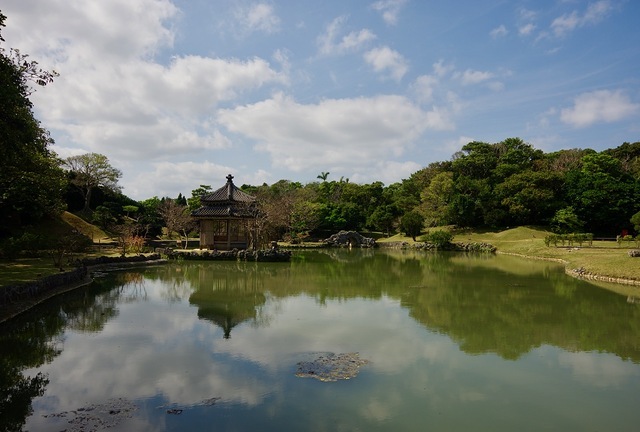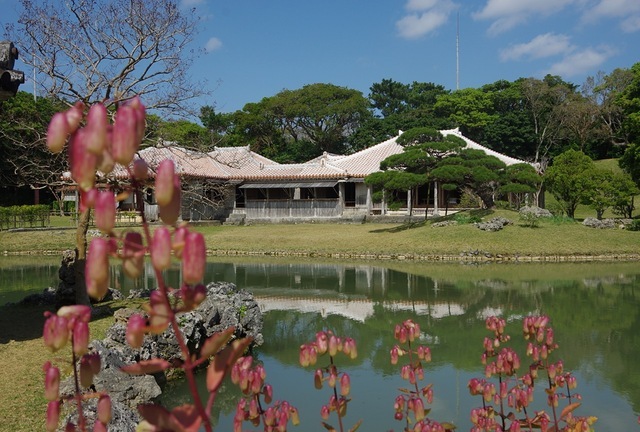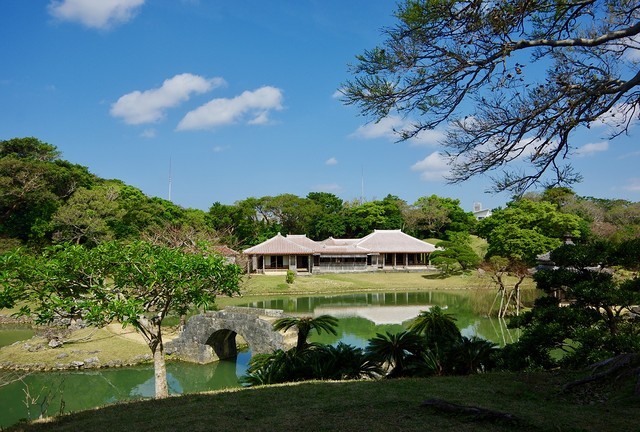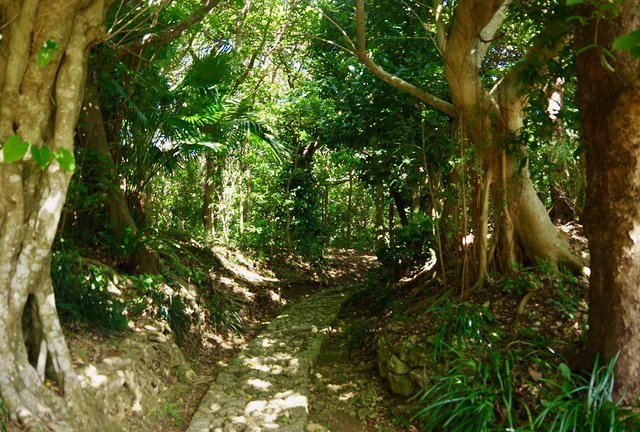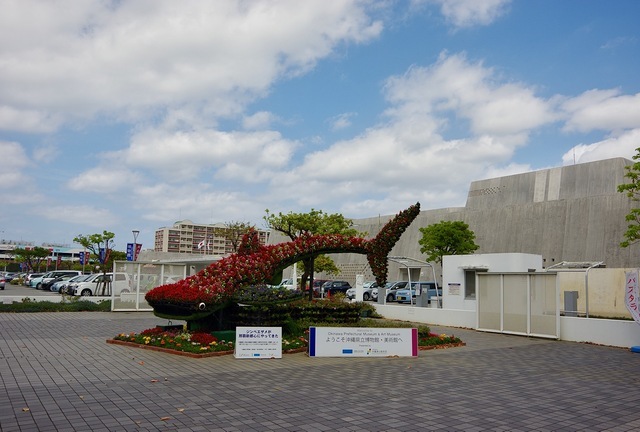 My fourth stop for the day was Okinawa Prefectural Museum which will close for a couple of days from tomorrow for minor renovations. Due to this, I was told that the Art Museum was closed but you could walk into the main exhibit for free, which was what everyone was doing. There was even the normal people making sure you don't touch the paintings!!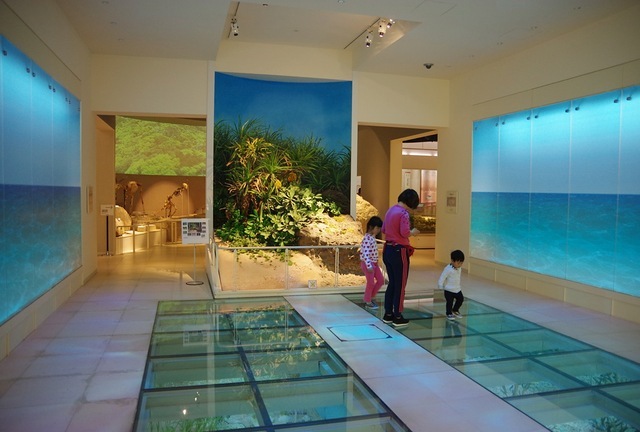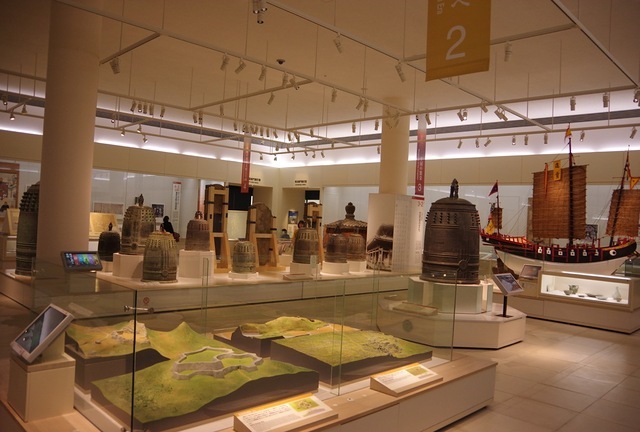 The museum (which costs 410 yen to enter) has been completed to a high standard and includes excellent and detailed English translations. It's a shame that I'm starting to get sick of general museums but some exhibits did peak my interest.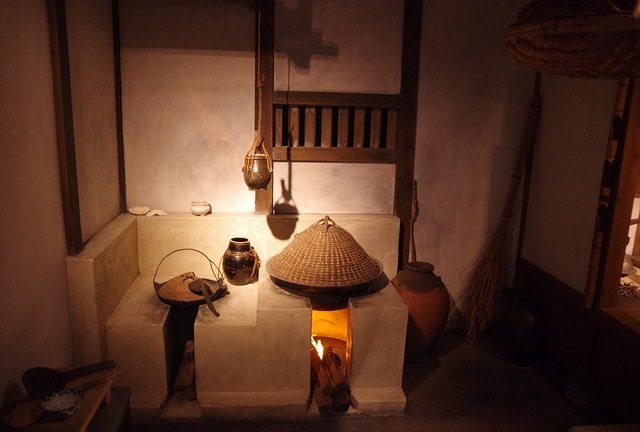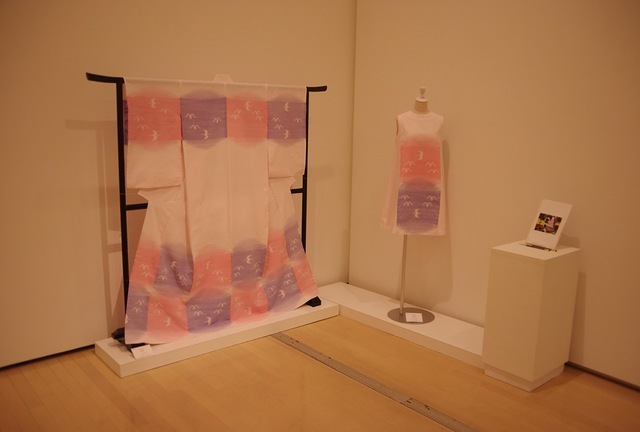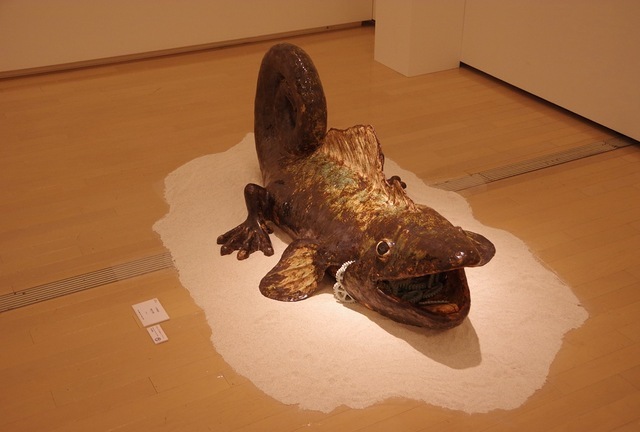 One thing I do enjoy seeing is contemporary art and there were some interesting pieces here. Note that it's not the largest collection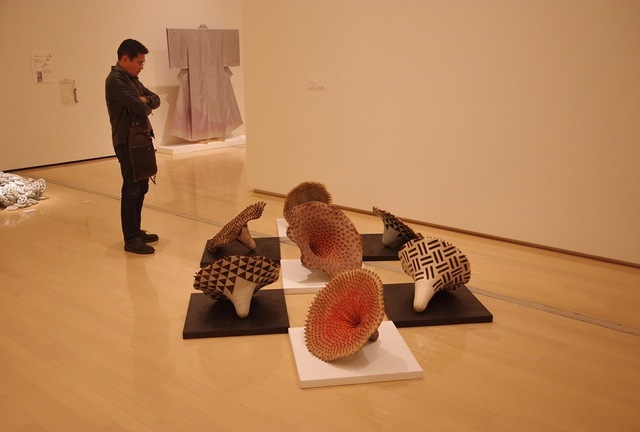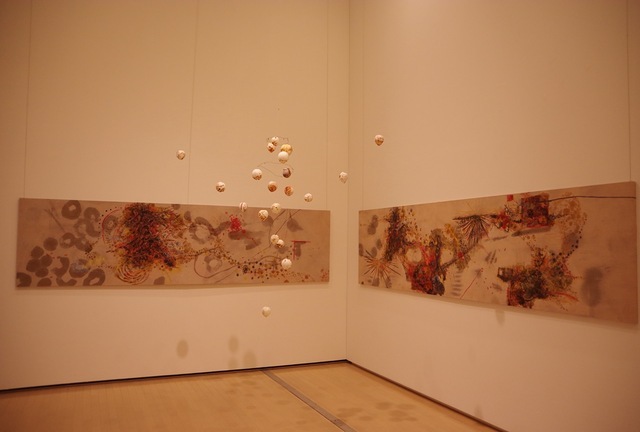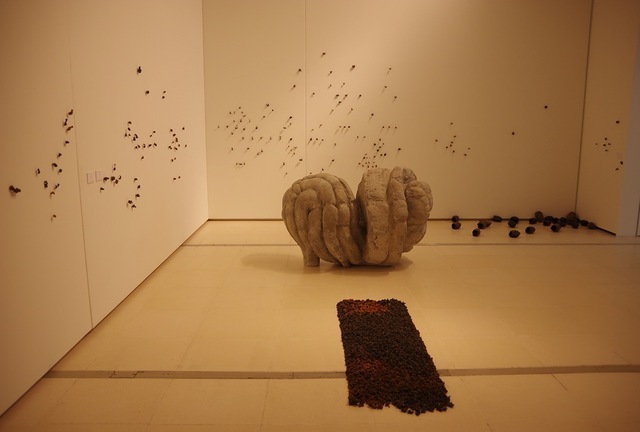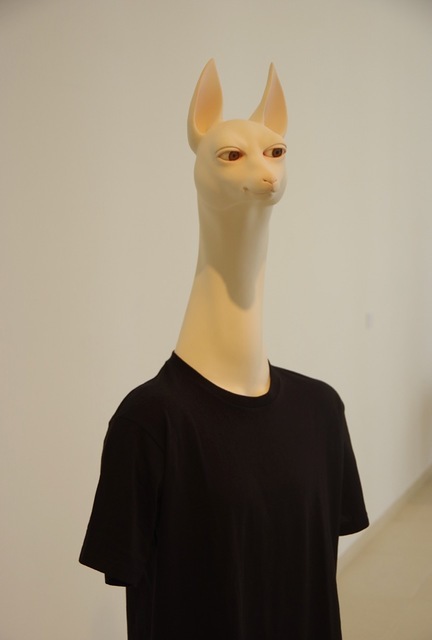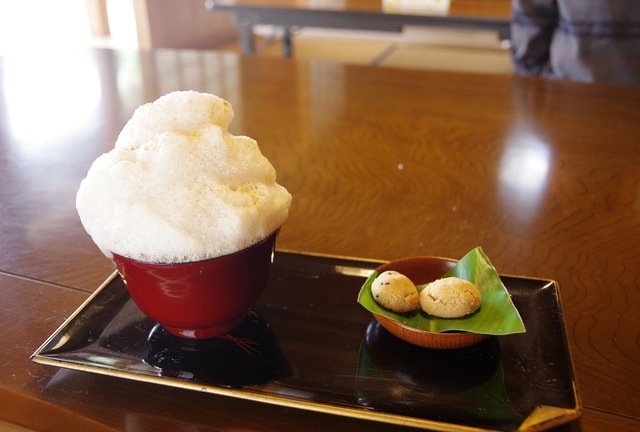 On the weekend that I visited, it was possible to get an Okinawan Tea ceremony which is shown above. It's a bit different and I don't know if it's meant to be real or if it's a joke.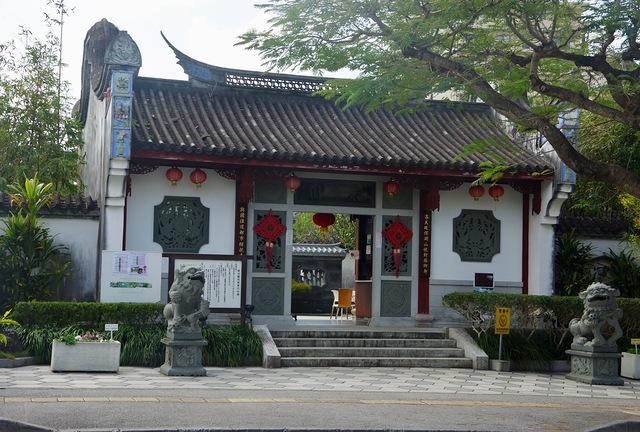 My last stop for the day was Fukushu-en Garden which costs 200 yen to enter. Note that it's a Chinese style garden and it's closed on a Wednesday. This garden was built after Naha became a sister city to Fuzhou.
Some things about the garden have been completed right - such as the normal large pond that is normally found in a Southern Chinese garden. As I live in Suzhou (the home of the best Chinese gardens in the country), it's one of the things I know a little bit too much about.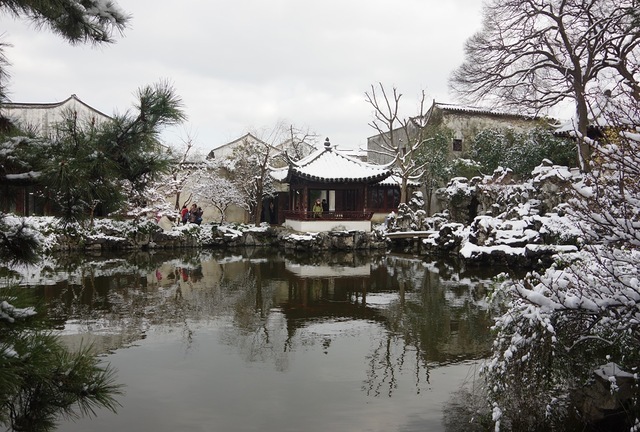 The above picture is from Yiyuan in Suzhou from January 26th 2018, just to give you a taste of the type of pond I am talking about.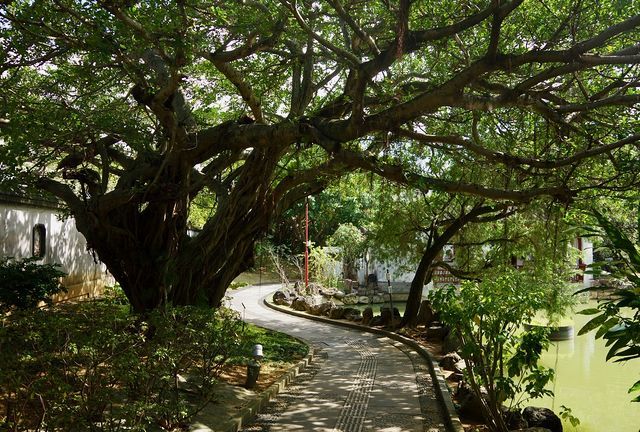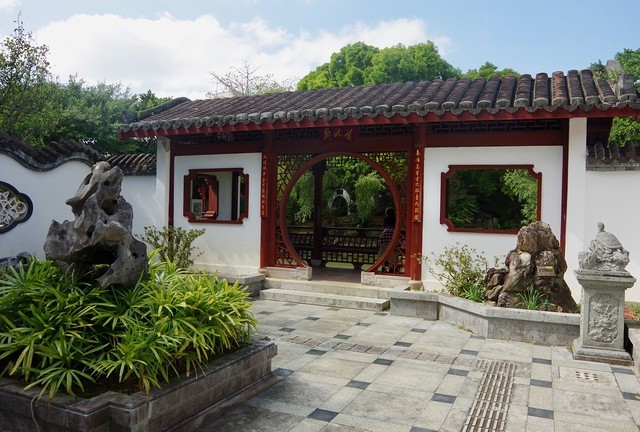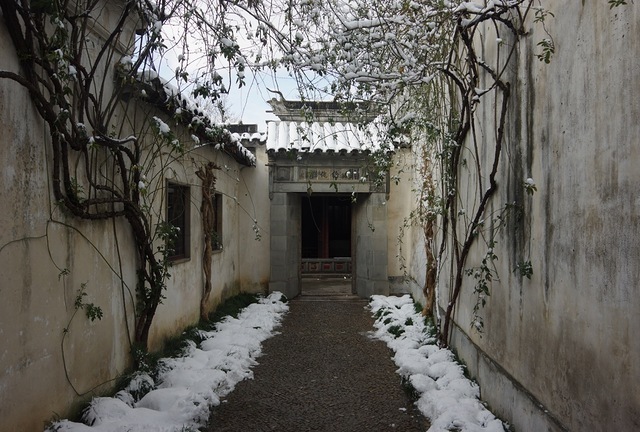 Chinese gardens in general were former residences, thus the large number of buildings.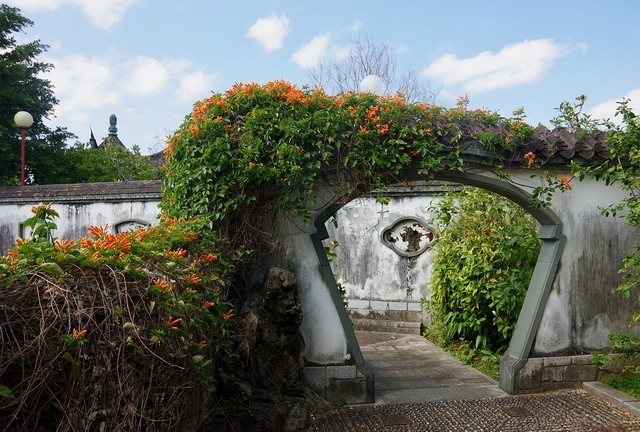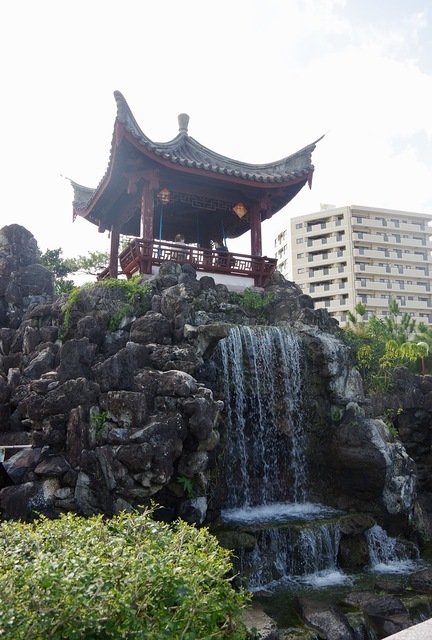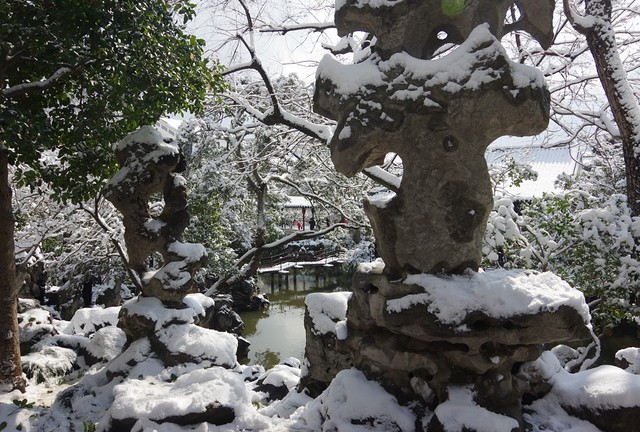 Another small area of weakness for the Naha garden was the lack of high quality rocks which are much different than those found in Japan or even Kyoto.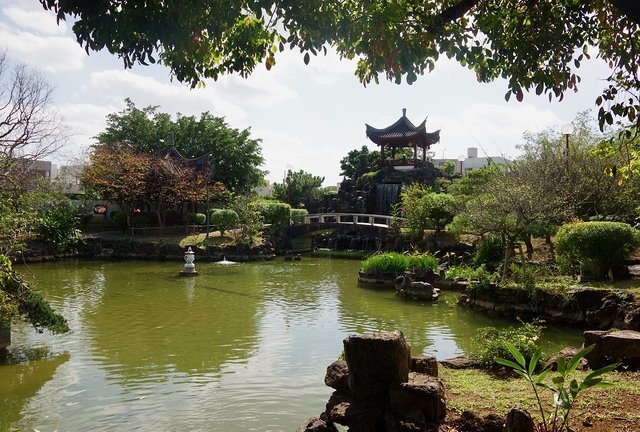 Naha has plenty to do but I've found the traffic and large crowds at Shuri Castle a bit of a drag. They are all however must sees in my opinion. My next post will be looking at some of the attractions (non WW2) that can be found in the south of Okinawa.

Further Information:

Shuri Castle: http://oki-park.jp/shurijo/en/
Okinawa Prefectural Museum: http://okimu.jp/en/museum/