Southern Odyssey - Okinawa to Iriomote
Note: The opinions and views expressed in this user report are those of the individual author and do not necessarily reflect the opinions and views of japan-guide.com.
February 20, 2018 - Southern Odyssey - Okinawa to Iriomote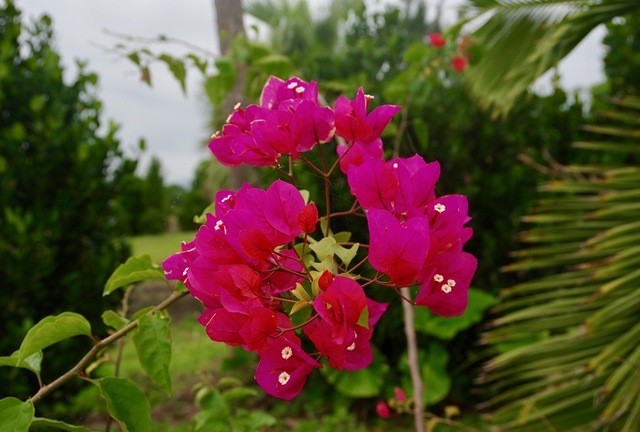 For today, I am traveling from Okinawa to Iriomote in the Yaeyama Islands which requires quite a bit of travel. To give you an idea, I travelled by : Monorail - Plane - Bus - Ferry and it took around 5 hours in total.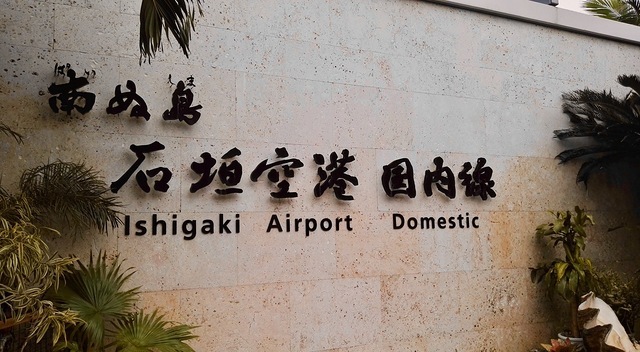 One surprise from today was the size of Ishigaki Airport which was much larger than I expected. There were also plenty of buses which take you to the main town including the bus below which costs 500 yen and takes you directly to the ferry port in around 30 minutes.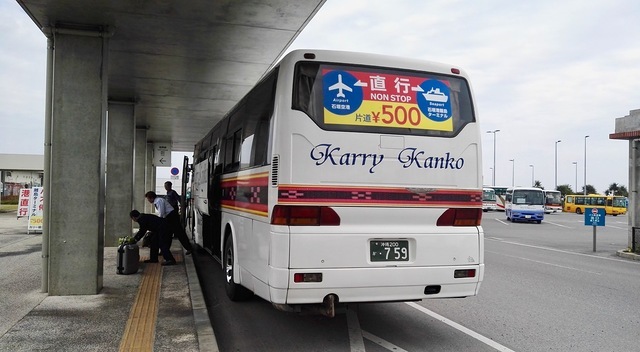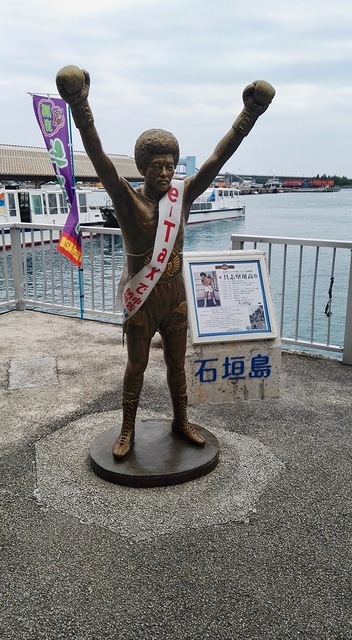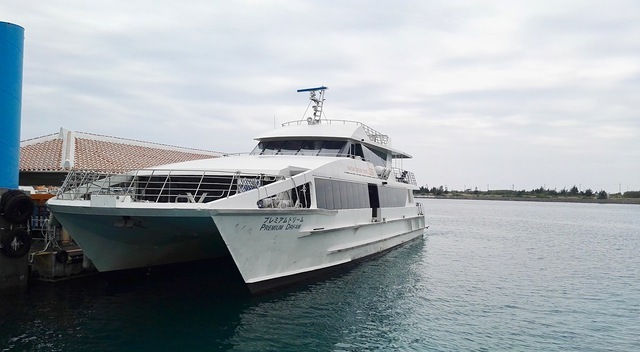 Unlike most people who go to Iriomote, I decided to travel to Ohara Port which is much less touristy than Uehara port. This port was chosen as it rarely has cancelled ferries like Uehara port which was cancelled the day before I came.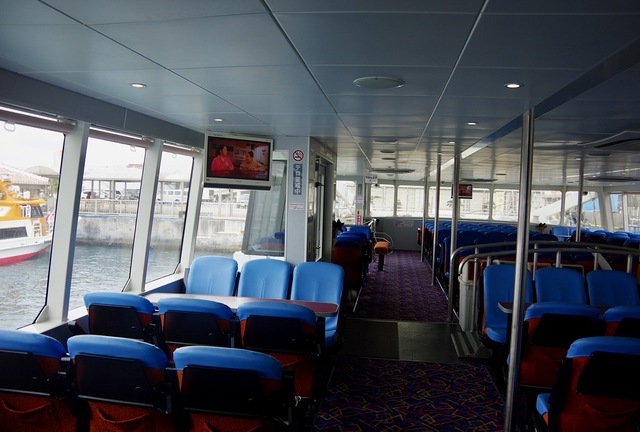 The ferry costs 1570 yen one way and takes around 40 minutes. On this occasion. there was only two people on this ferry but I expect that this ferry was going to pick up many of the tour groups which bus around the island.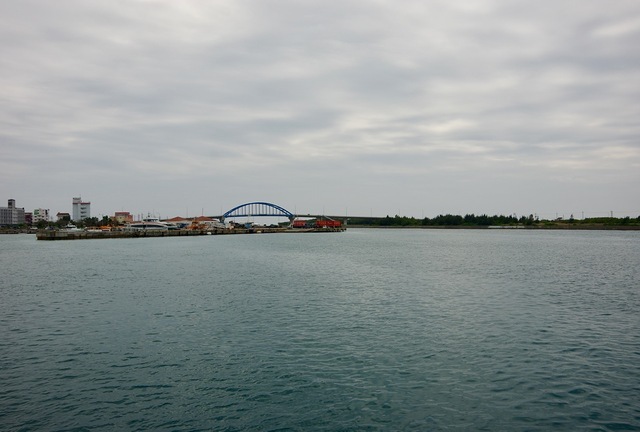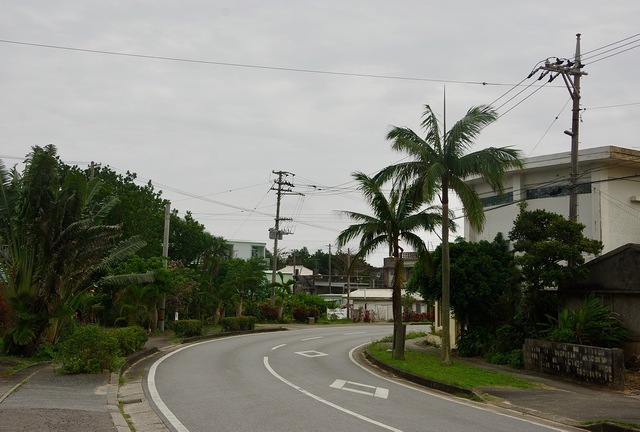 The photo above is the main street of the island. It's fair to say that this is not the most happening of places. As I got to the island early afternoon, I was hoping to catch one of the cruises but they only run when it's high tide. As such, I had to wait until tomorrow morning.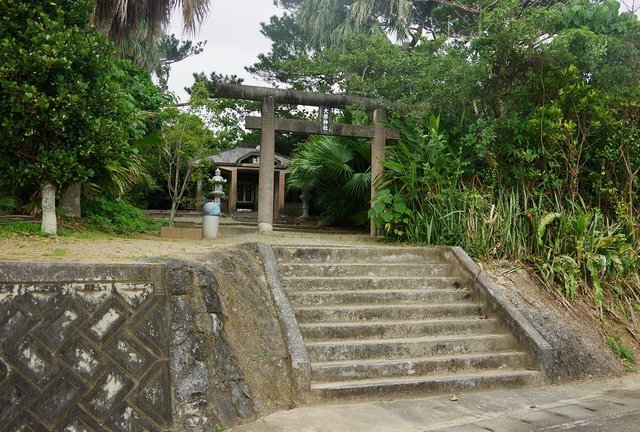 Apart from walking around sugar cane fields, the only attraction of interest in Taketomi (Ohara Port) was Ohara Shrine. It's nothing special, but it is a bit different than what I normally see in mainland Japan.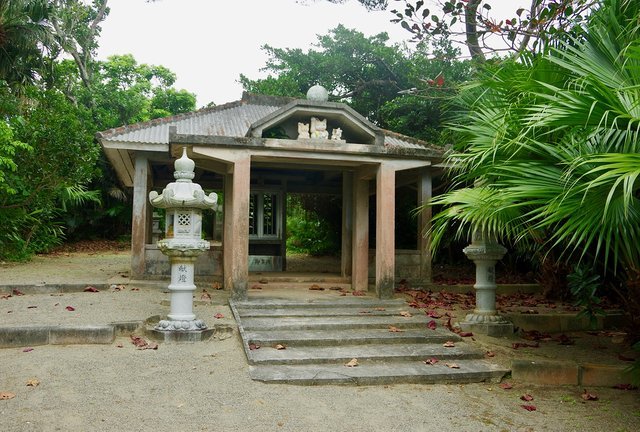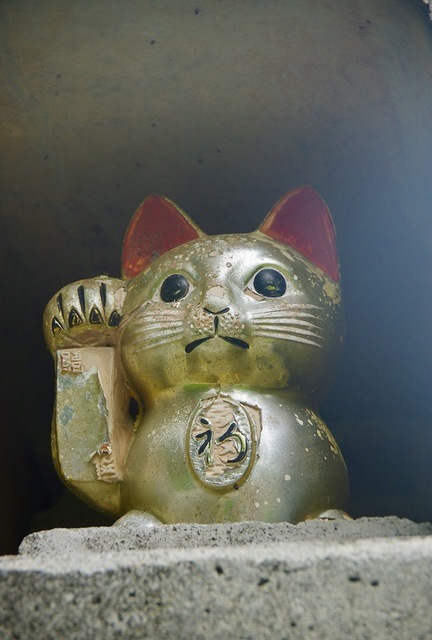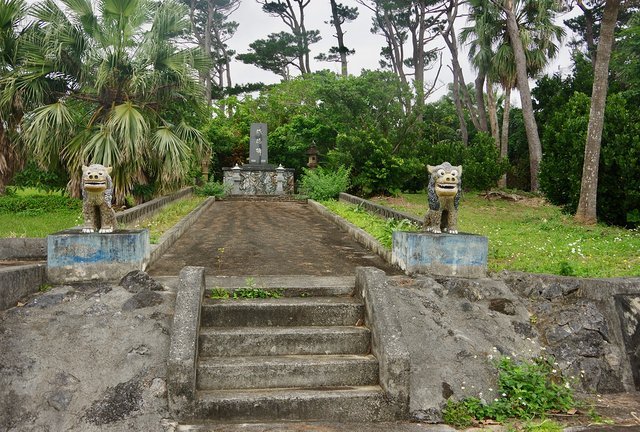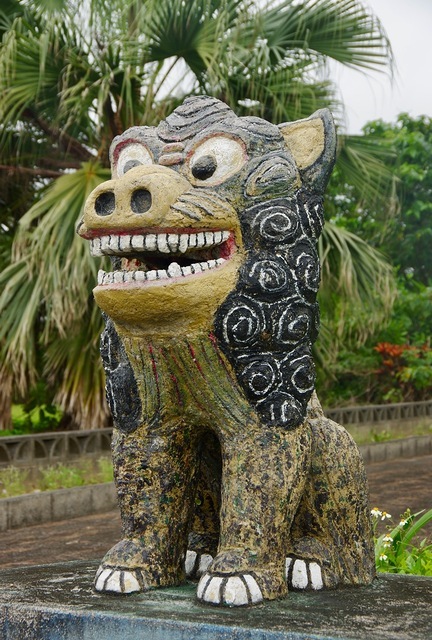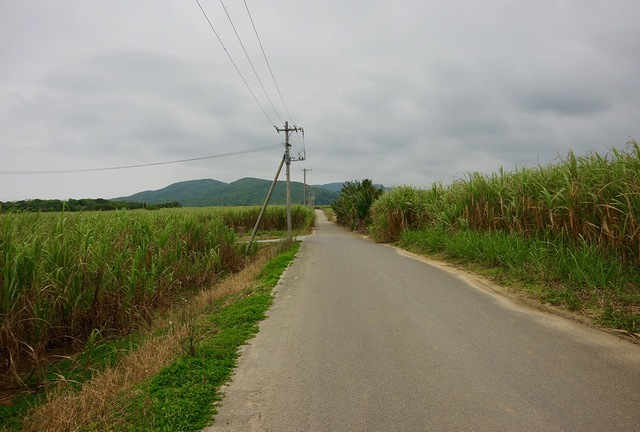 Iriomote is reasonably big and the majority cultivated land is used for sugar cane, rice and cows. It should be noted that probably 90 % of the island is close to untouched by humans.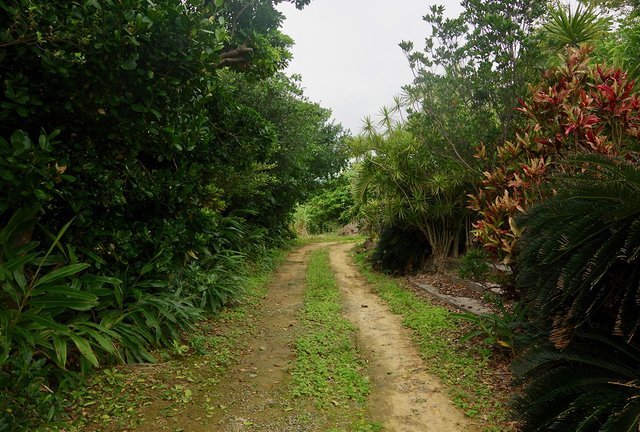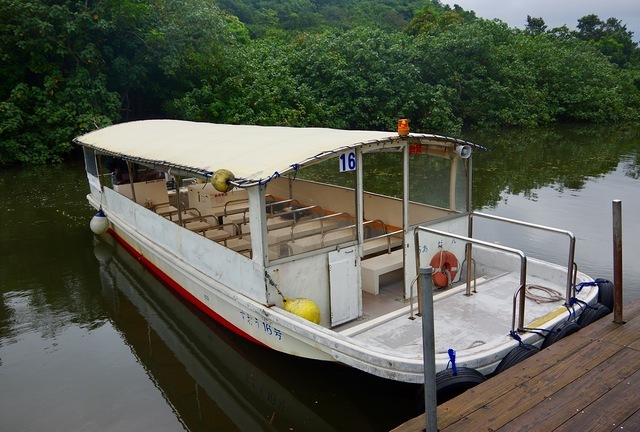 Early the next morning, I caught the Nakama River Cruise which costs 1800 yen and lasts for a bit over an hour. When I first got on, the windows were covered in plastic to stop the waves from making the passengers drenched. As such, it was impossible to take a photo in the first 7-8 minutes due to the large waves.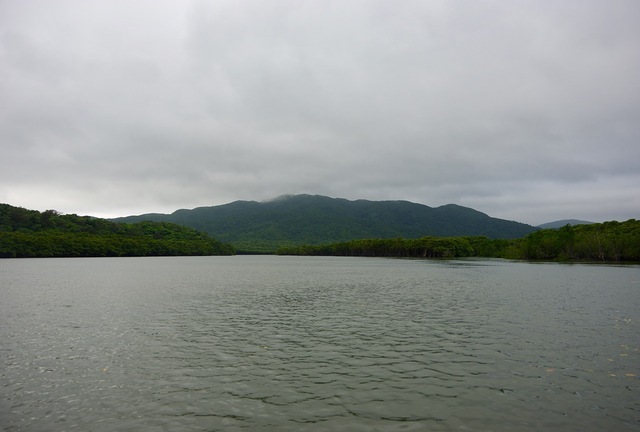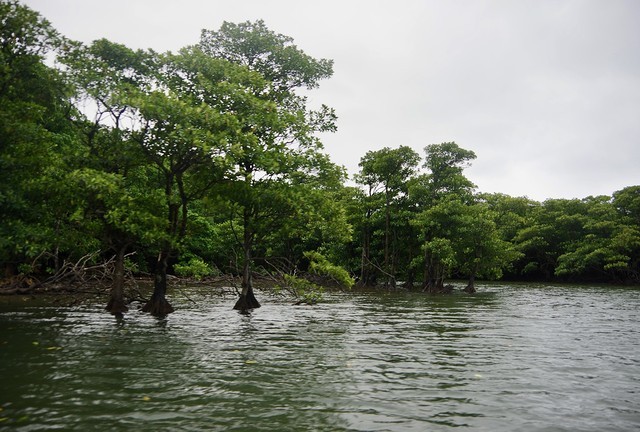 Thankfully after a while, the captain asked us to wind up the plastic and we could see what we came for - unspoilt wilderness.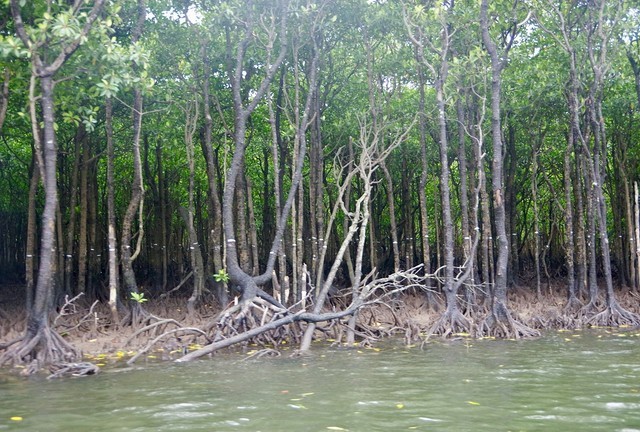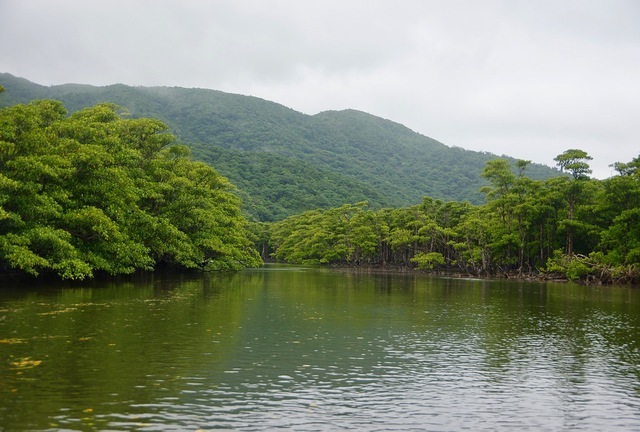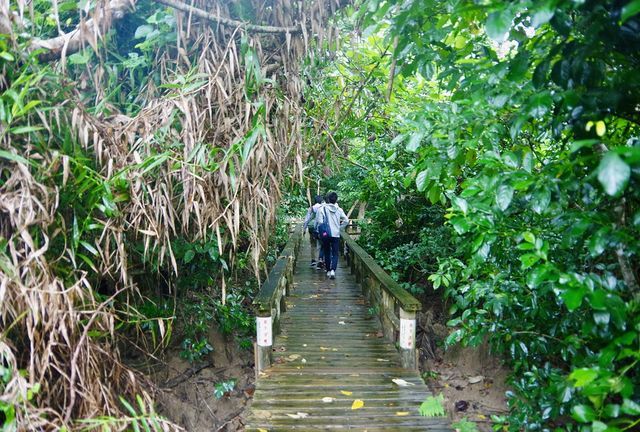 After around 35 minutes, we stopped off at a short stop which showed a large tree which was quite impressive. We were the first group for the day, which we were very lucky about a few minutes later.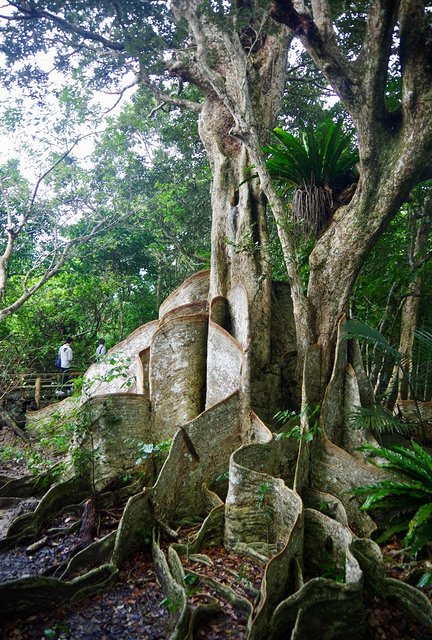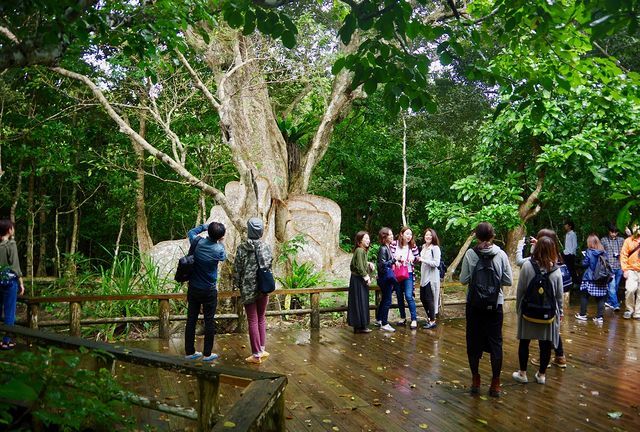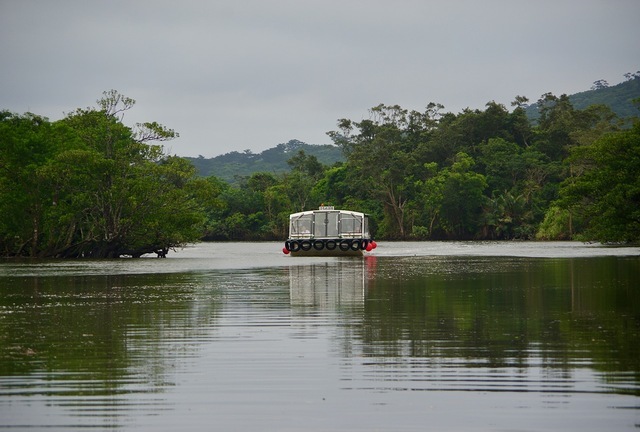 The boat above did not have one seat empty and was the first of around 10 such boats that complete tours. It seems as though there are boats for tours and boats for independent tourists which I am not complaining about. For my next post, I will be hiring a car to explore a bit more of the island.