Hidden Honshu: Nyuto to Tamagawa Onsen
Note: The opinions and views expressed in this user report are those of the individual author and do not necessarily reflect the opinions and views of japan-guide.com.
July 2, 2018 - Hidden Honshu: Nyuto to Tamagawa Onsen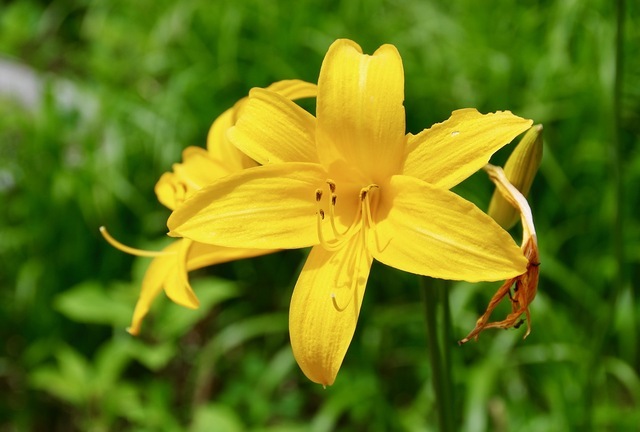 For my third day in Japan, I decided to travel North from Nyuto Onsen to Tamagawa Onsen which is famous for having the most acidic onsen water in the country. Like normal, I also stopped at a few choice locations along the way.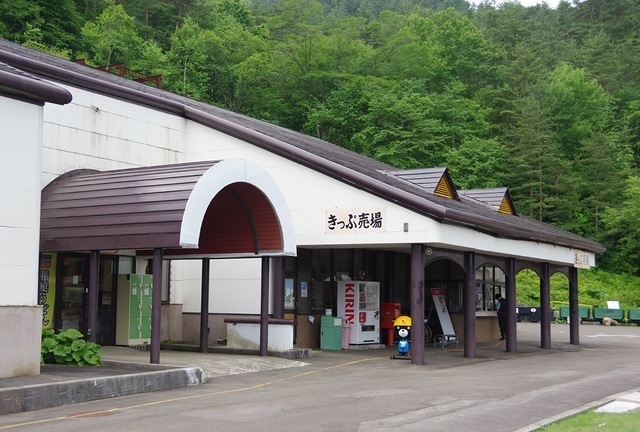 My first stop for the day was Osarizawa Mine located near Kazuno. Note that it is around 80 kilometers from Nyuto Onsen and takes a minimum of 90 minutes to reach here due to the slow and windy roads.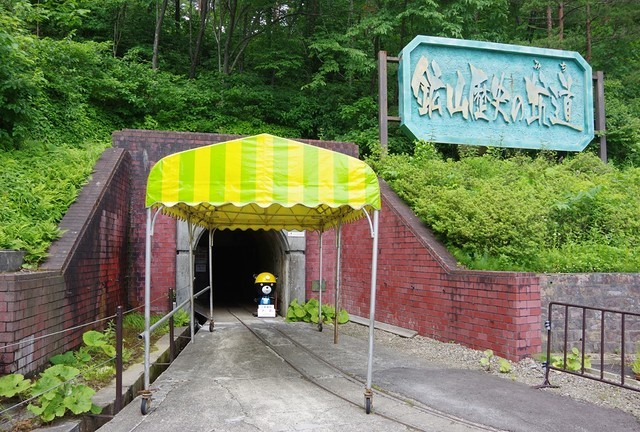 Osarizawa Mine costs 1000 yen to enter and has a history of a little over 1300 years. Before it was shut down, it started it's life as a gold mine and then was changed into a Copper Mine. Note that this is quite common with mines such as this - where gold/silver/copper is found along fault lines.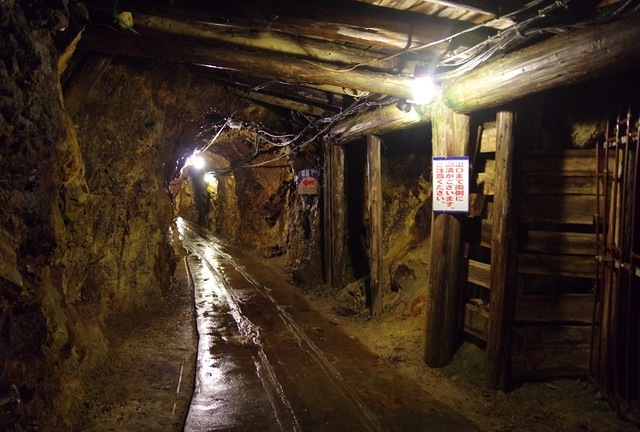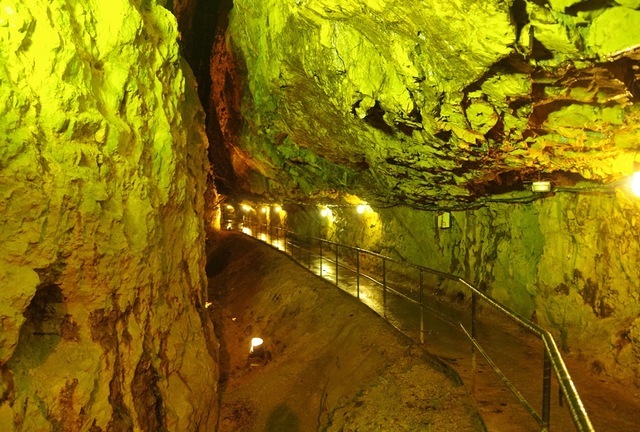 The length of this mine was much longer than what I was used to - with one course being 1.1km and the extended course covering 1.7 kilometers. Note that I highly recommend taking the extended course as it has a lot more to see.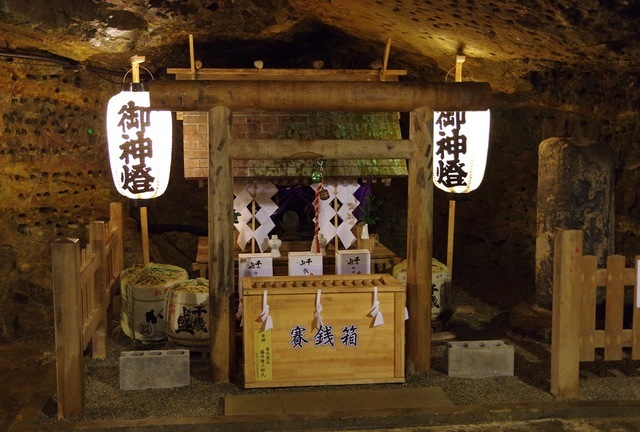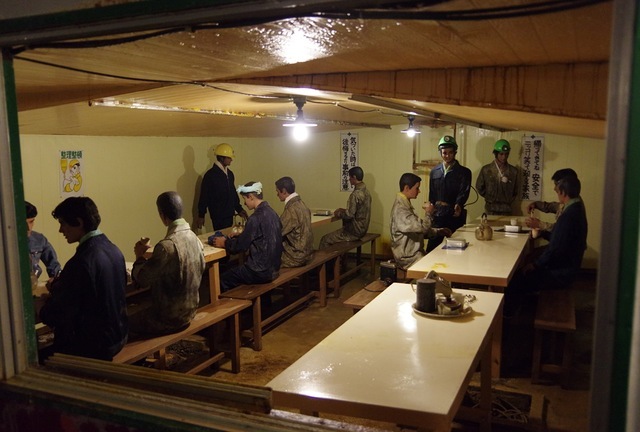 One of the strengths of the extended section was seeing how the miners lived in the 20th century. Note that the mine shafts are also very cold (11-13C) even in the middle of summer. Of course - this location will be warm in winter.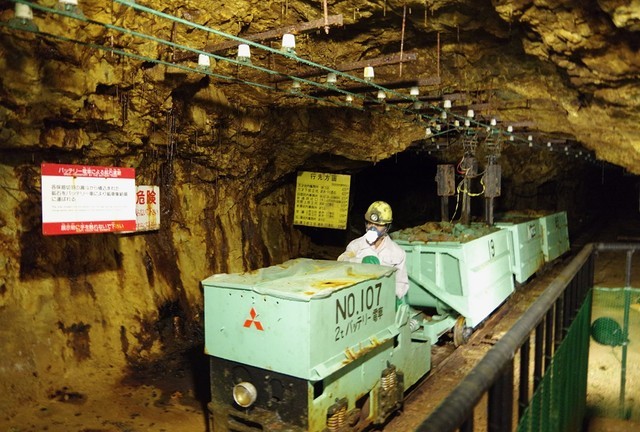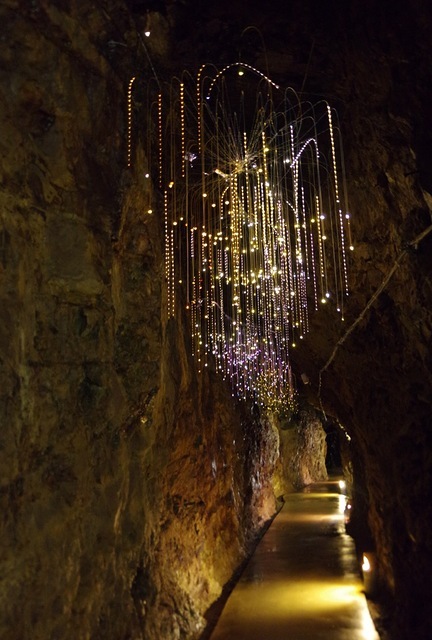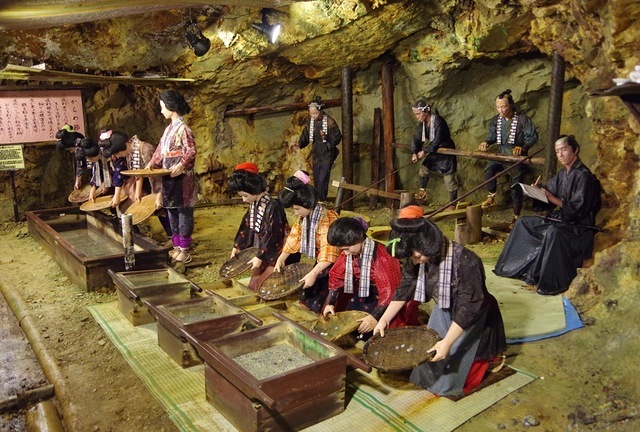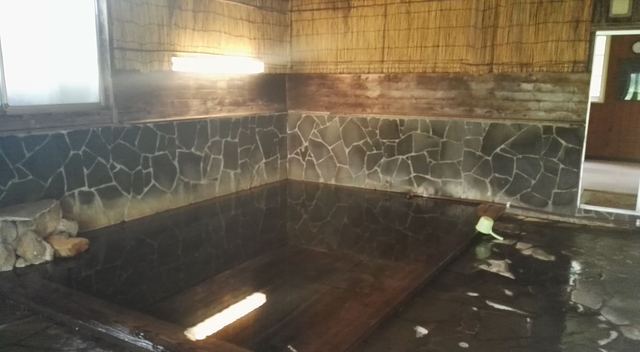 My next stop for the day was Goshogake Onsen which is around 25 kilometers (from memory) from the mine site. Note that you backtrack to get back to Tamagawa Onsen. The onsen above is located next to Onuma Pond and costs 500 yen to enter. There was no-one else there when I visited. This was not the main onsen in the area though.
The main walk I took today was around Onuma Pond which should take around 45 minutes at a leisurely pace. As I visited in mid summer, I was lucky enough to see the wildflowers in full bloom.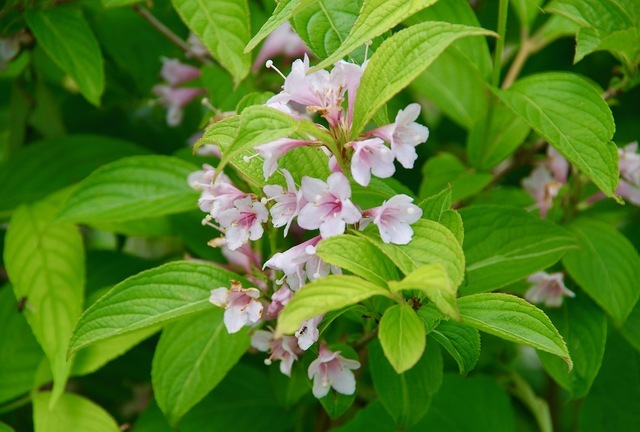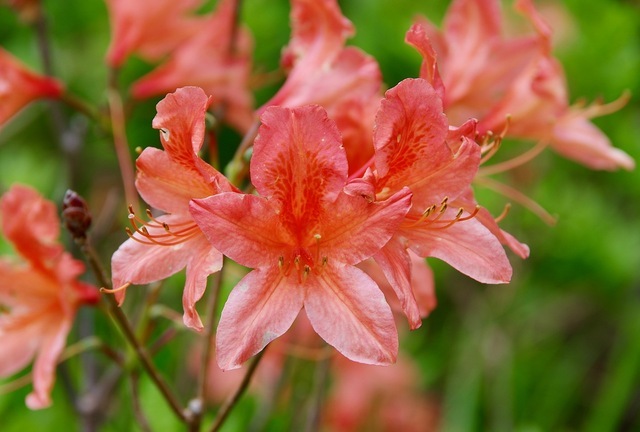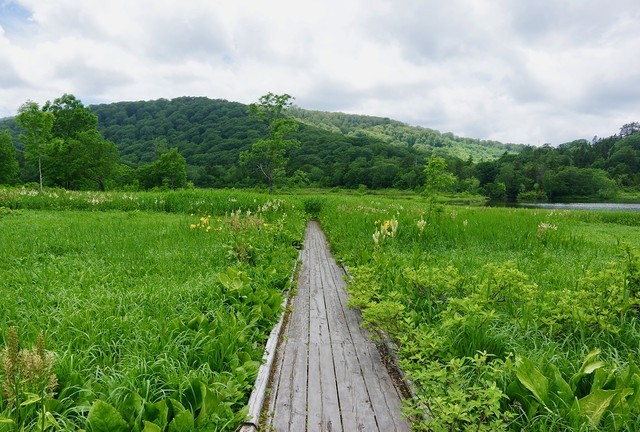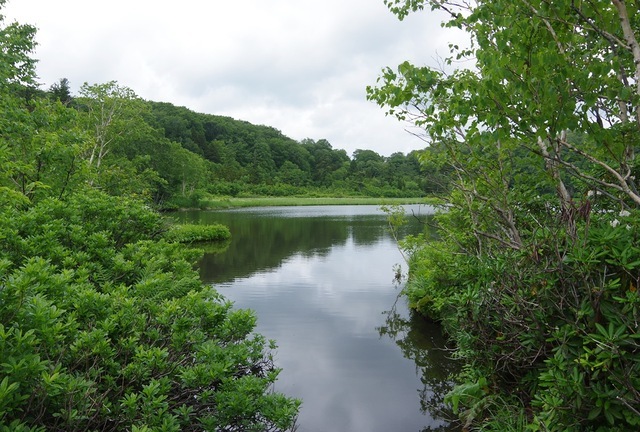 It should be noted that there seems to be a large number of deciduous trees which means that this location could look spectacular during the fall.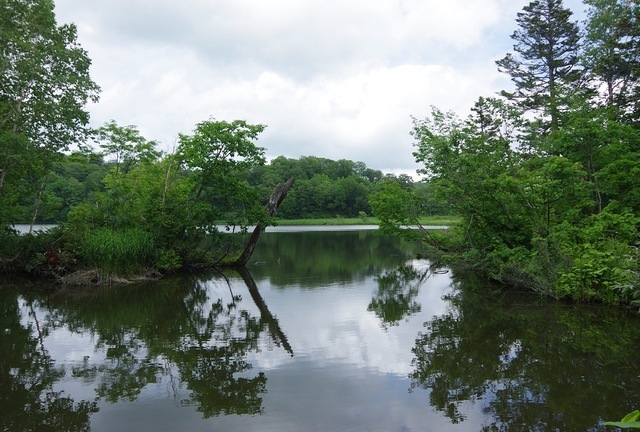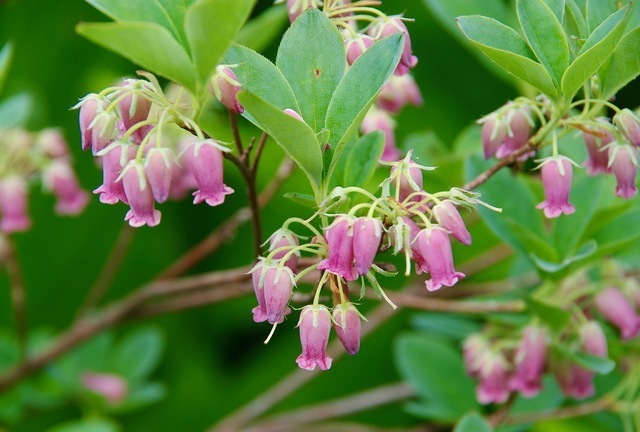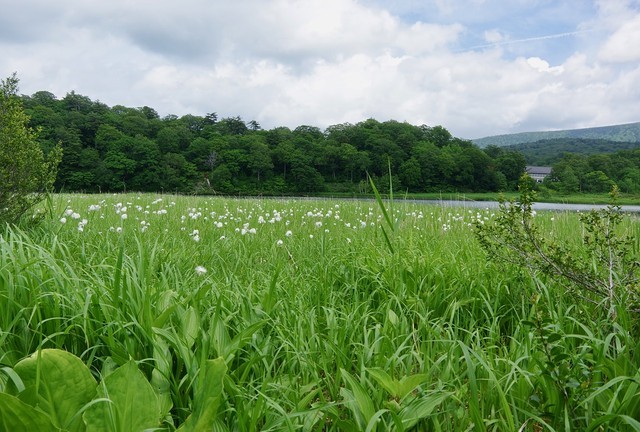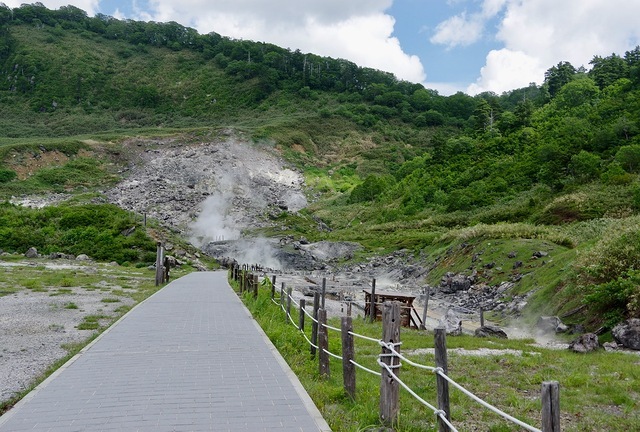 My last spot for the day was the volcanically active Tamagawa Onsen. The number of steam vents that are fuming sulfurous gases is mind boggling.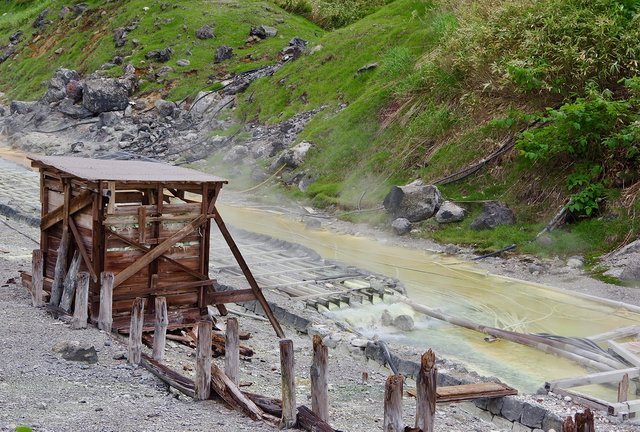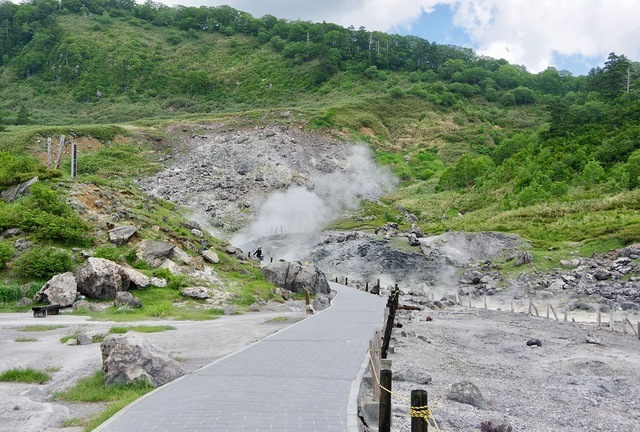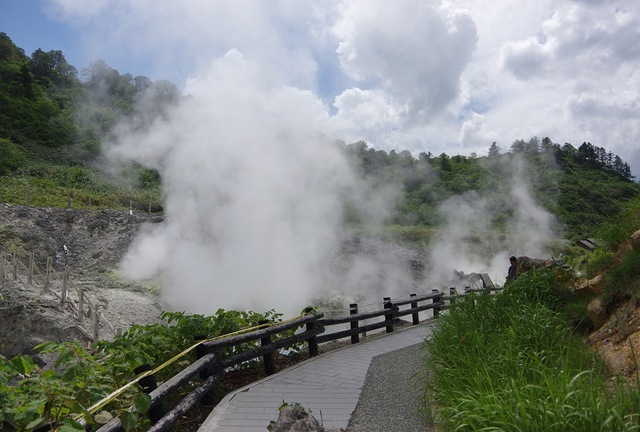 If you are in a rush, you could probably spend around 20-25 minutes walking around a small track around the vents. However, it took me around 45-60 minutes due to being a geologist and enjoying the events around. Note that it gets extremely hot here - so hot that people bring tatami mats to lie on to basically get baked by the ground!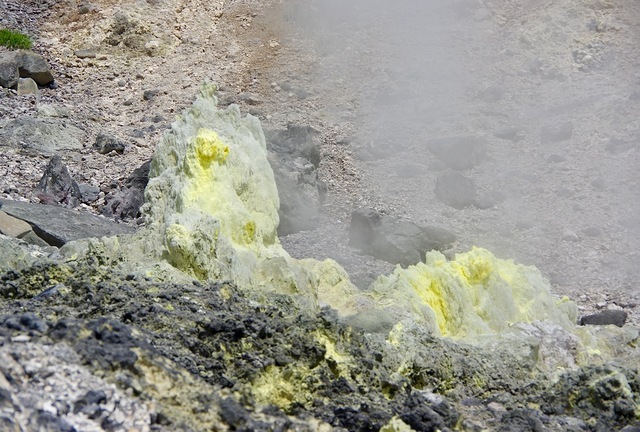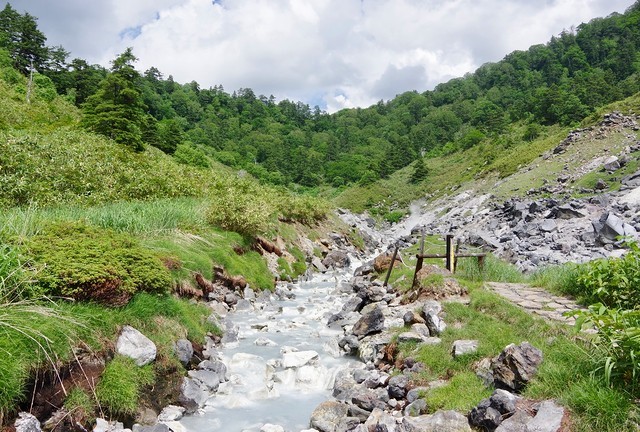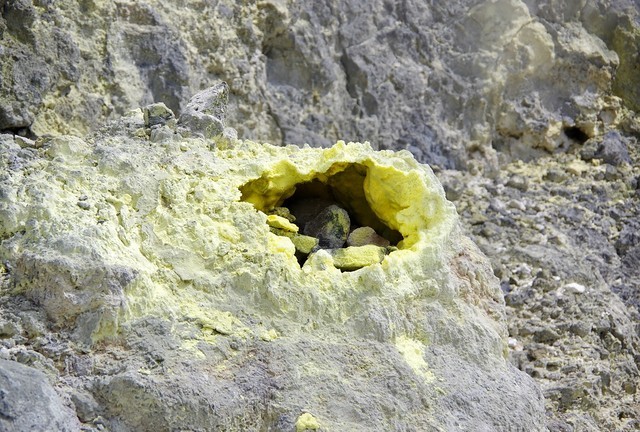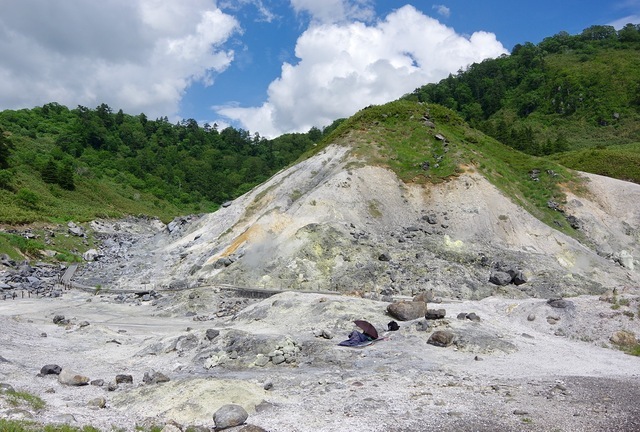 Today was reasonably enjoyable, specifically because of the onsens and the volcanics that was on show. Note that it is difficult to get to these locations by public transport and I highly suggest hiring a car if you want to explore inner Akita and Iwate. For tomorrow, I'll be going to Kakunodate which is famous for it's samurai quarters.

Further Information

Hachimantai Peak: http://www.hachimantai.or.jp/event/2016/english-brochure.pdf