Kodaiji Area - Kyoto Prefecture
Note: The opinions and views expressed in this user report are those of the individual author and do not necessarily reflect the opinions and views of japan-guide.com.
December 28, 2019 - Kodaiji Area - Kyoto Prefecture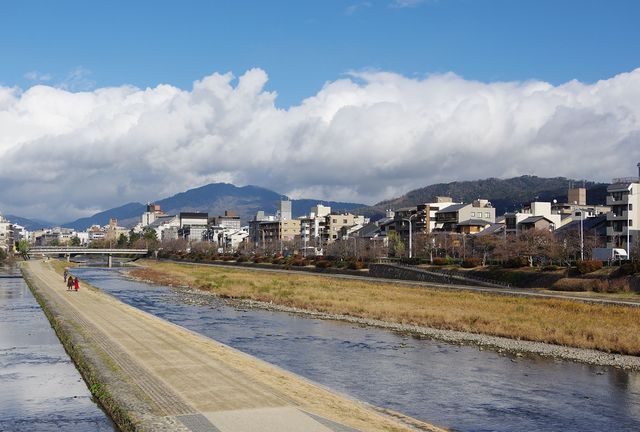 After spending the morning around Takao in the North West of Kyoto, I decided to spend some time around the Kodaiji Temple area of Kyoto which is situated within walking distance of my Hotel. This area can get extremely busy in areas but if you scratch the surface you can easily escape the crowds.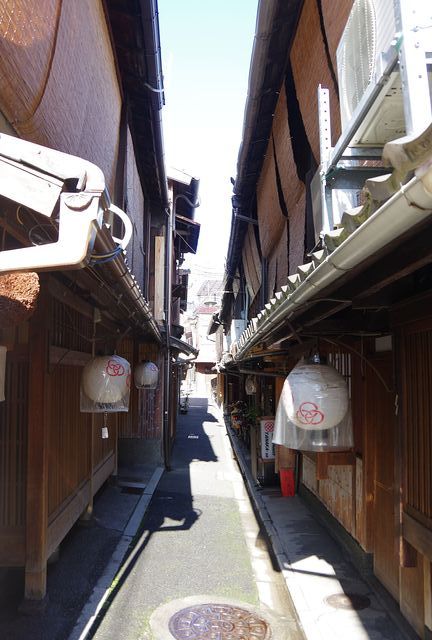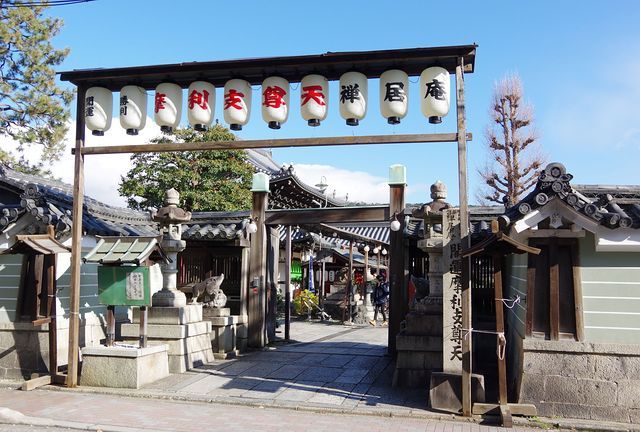 My first stop for the afternoon was Kennin-ji which is spread over two different areas. The first area (non-paid) seems to include a shrine, gardens and imposing buildings while the second section is the paid section.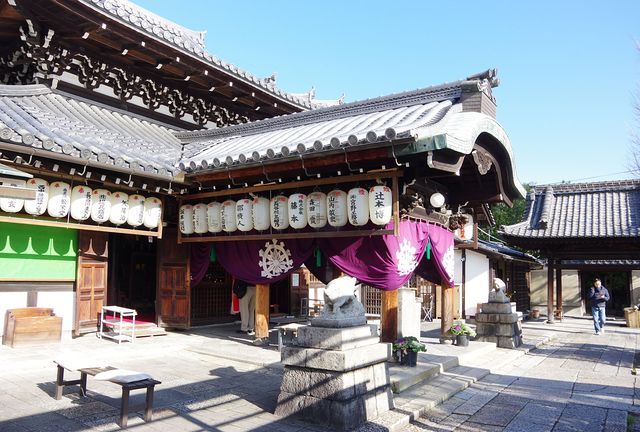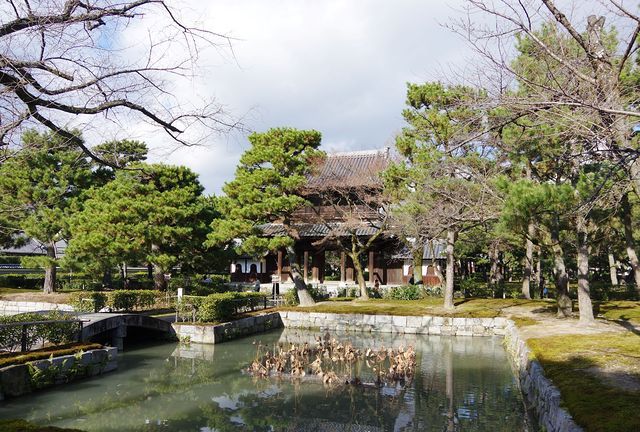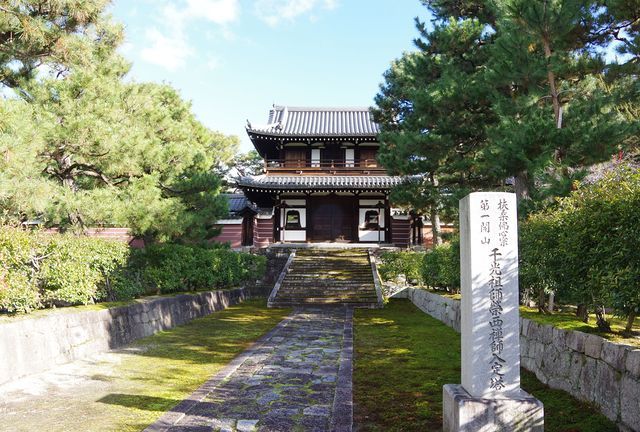 The outside area of Kennin-ji really is worth the visit even if you don't pay to go inside - it really is that photogenic. It would look even better when it's warmer when the flowers start to bloom.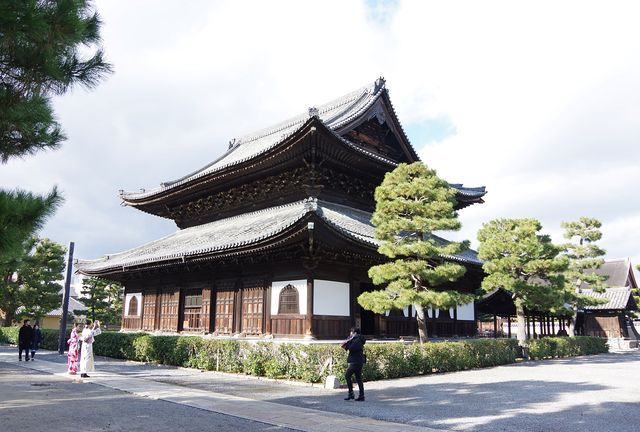 Kennin-ji is the oldest Zen temple in Japan and was first founded in 1202 by priest Yousai. It does however have an a full history of 2500 years as the sect originally was found in India by Shakyamuni Buddha. It costs 500 yen to enter this garden which I would consider good value due to the amount of what you can see here.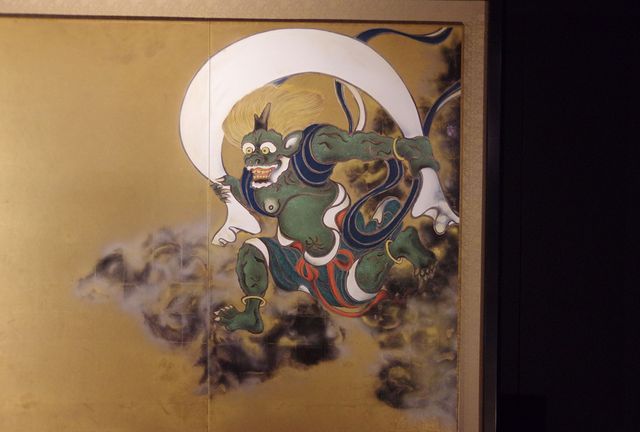 One of the main artistic pieces this temple is known for is the Wind and thunder Gods produced by Tawaraya Sotatsu during the Edo period. It almost seems as though a lot of horror Anime got it's first start from Buddhist paintings. On another positive note - Kennin-ji seems to regularly procure new artwork which is a bit different for most temples.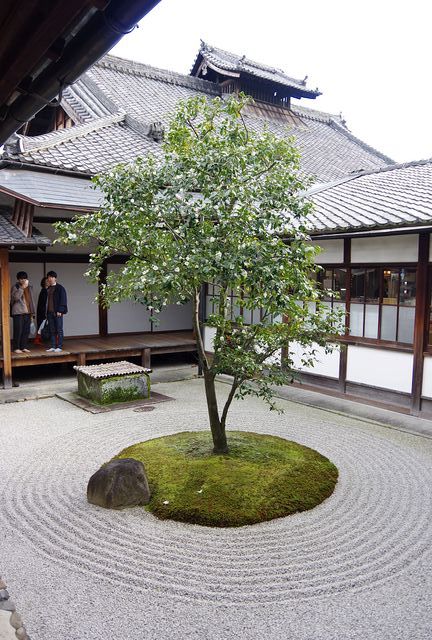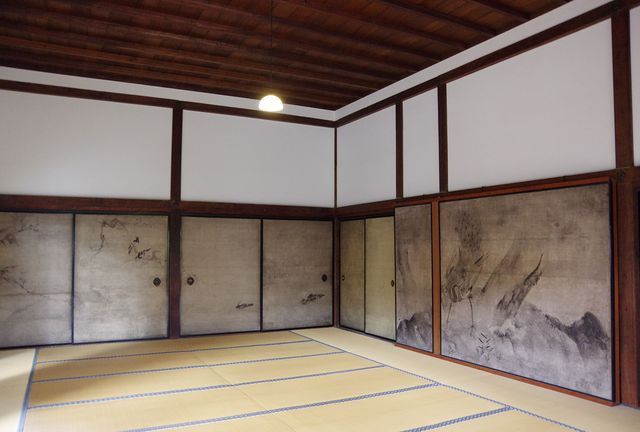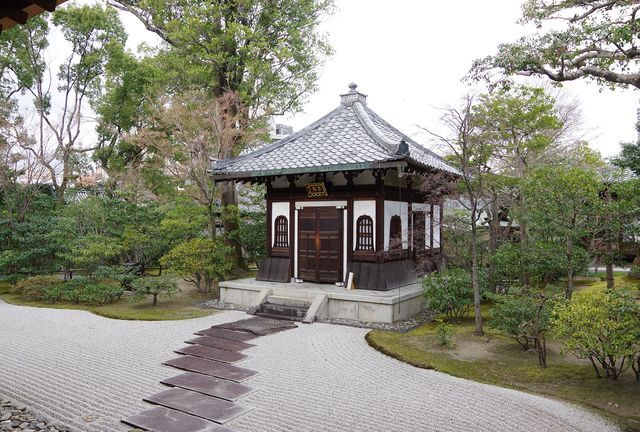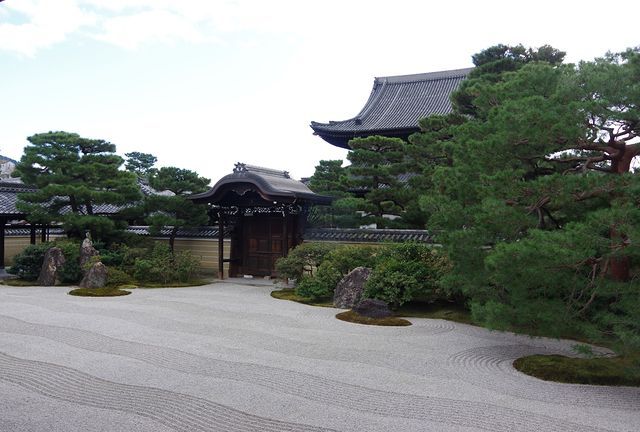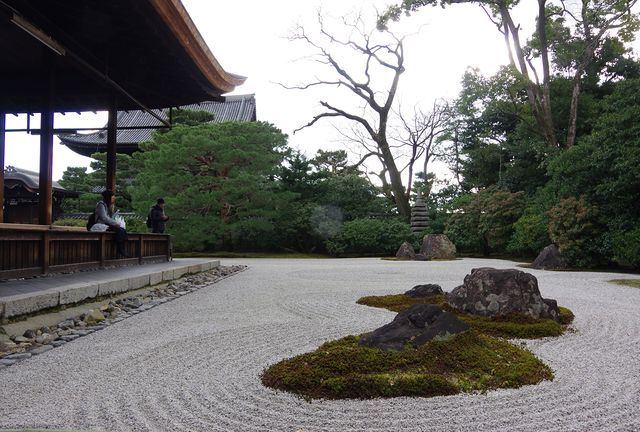 Kennin-ji also has a small area where you can walk around the garden which is much quieter than the main temple. I was also lucky when I visited as the temple had a lot of people - but not overflowing amounts of people.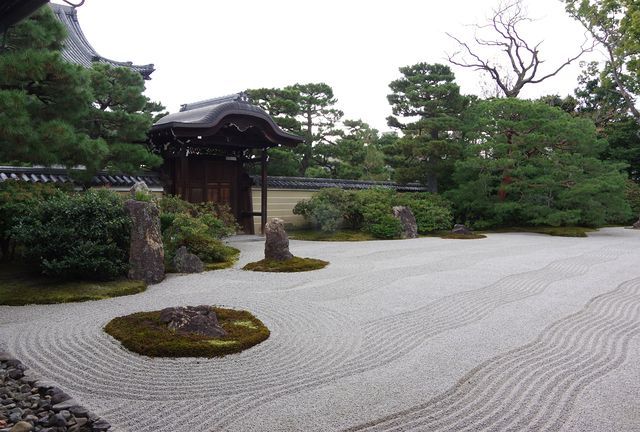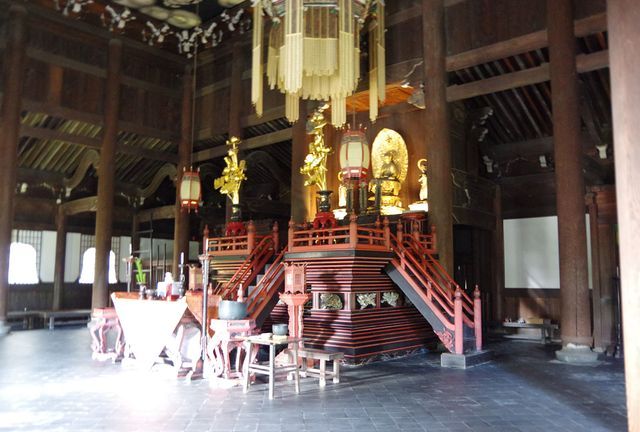 You can also enter the Hatto or Dharma Hall of the temple. Note that I think the Dragon artwork on the roof (pictured below) is reasonably new by Japanese standards.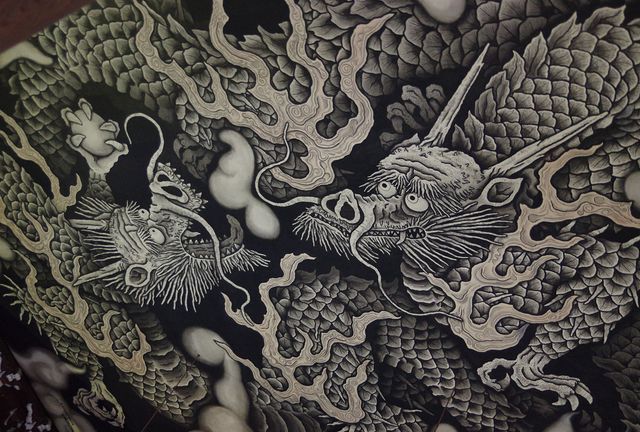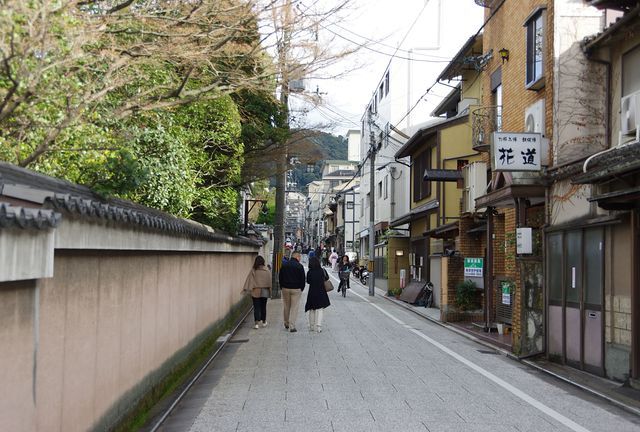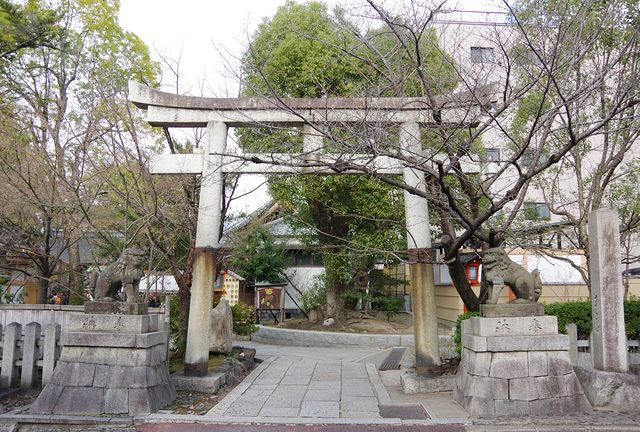 My second stop for the day was Yasui Konpiragu Shrine which has a strange hole which people can pass through for luck. Of course - there was a large line to try this out as expected!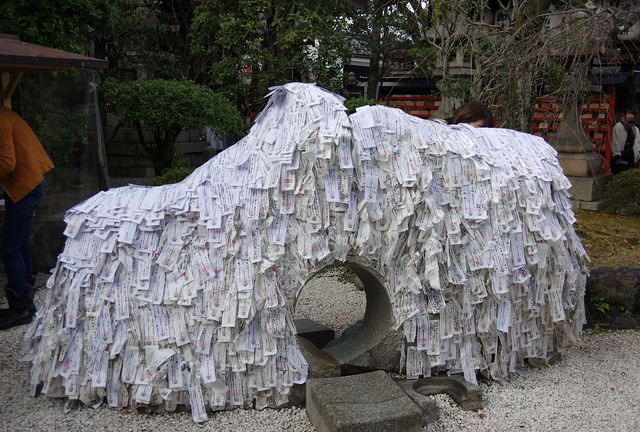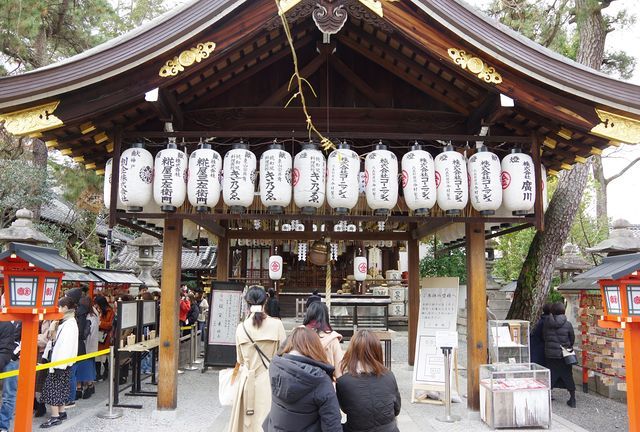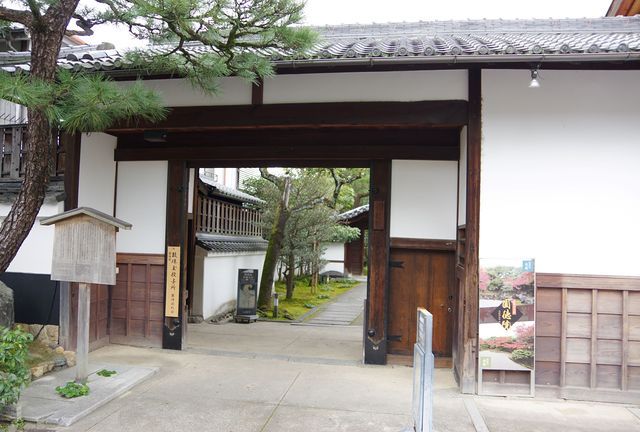 My third stop for the afternoon as Entokuin temple - which is a sub-temple of Kodaiji which is located close to here. It costs 500 yen to enter or 900 yen with access to Kenniji and the Sho Museum.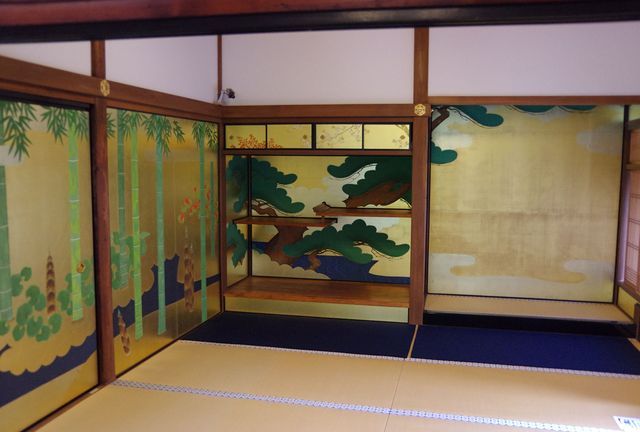 Entokuin was built after 1605 by Nene - the past wife of Toyotomi Hideyoshi. This slightly labyrinthine temple is known for two rock gardens along with it's screens and artwork.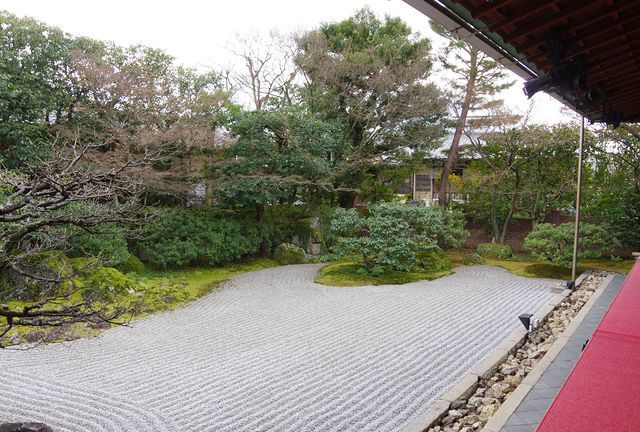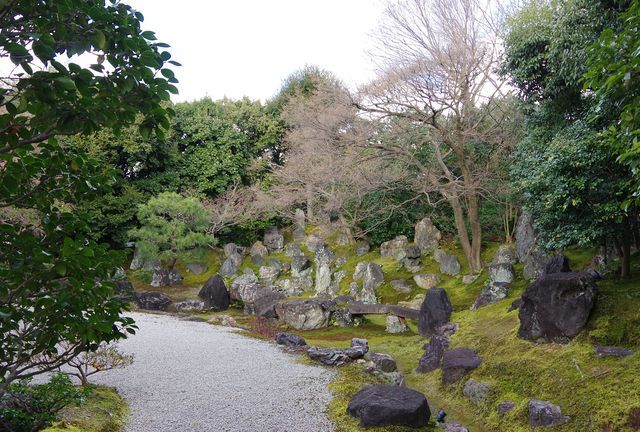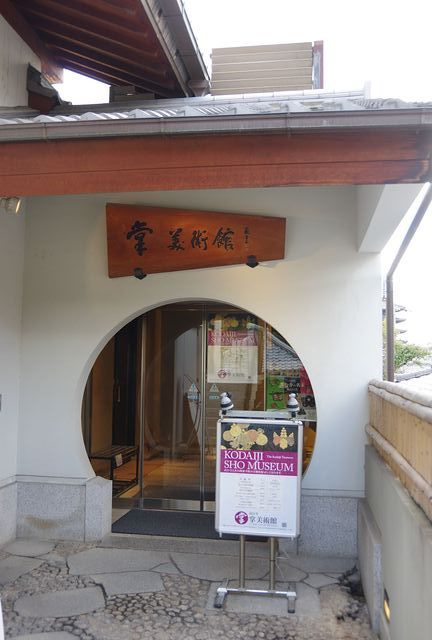 The Sho Museum is located near the exit of Entokuin and can also be entered for 300 yen. This museum contains some scrolls, samurai gear, weapons and such. No photography is allowed inside and there is some English information as well.
My fifth stop for the afternoon was Kodai-ji temple which costs 600 yen to enter or 900 yen with entry to the Sho Museum and Entokuin. This temple was establisted in 1605 by Nene in memory of her late husband. It's a large sprawling temple with a lot of strolling gardens.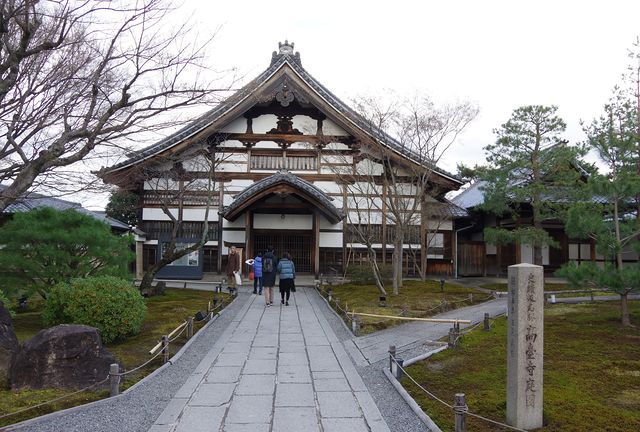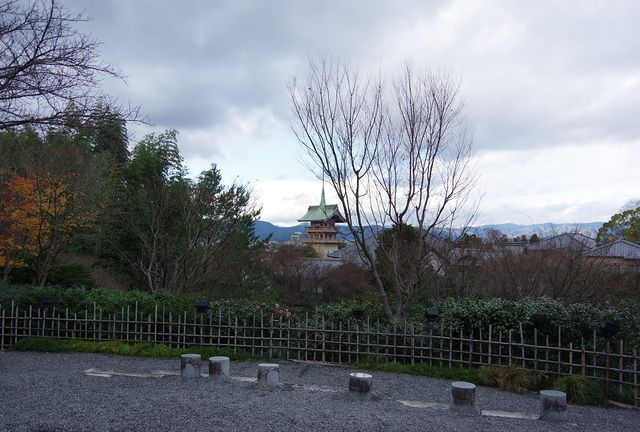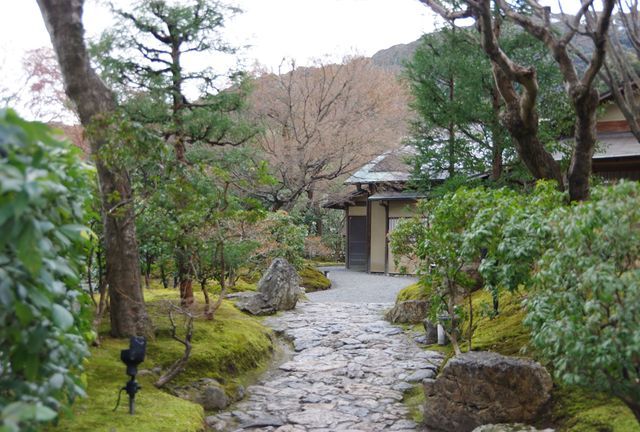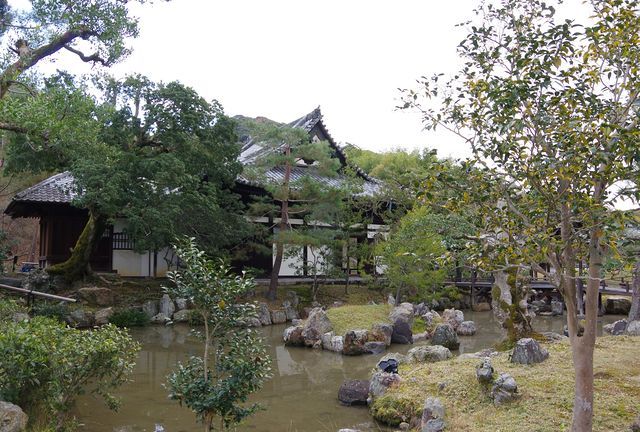 Even though this temple has a lot of people visiting - it's still possible to turn and be the only person within view for a few minutes. And due to the fact that I was visiting in late December - the number of tour groups seemed to be significantly smaller than I was expecting.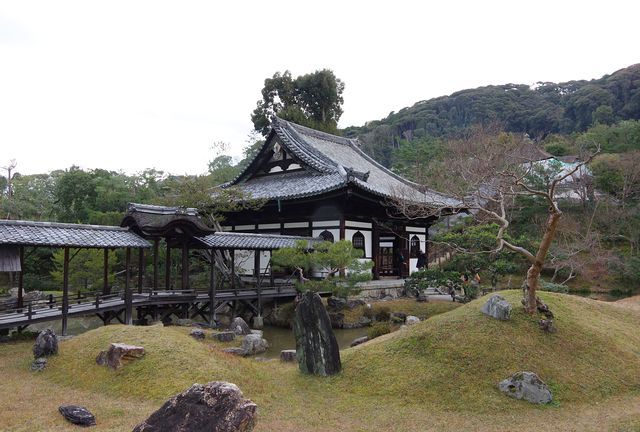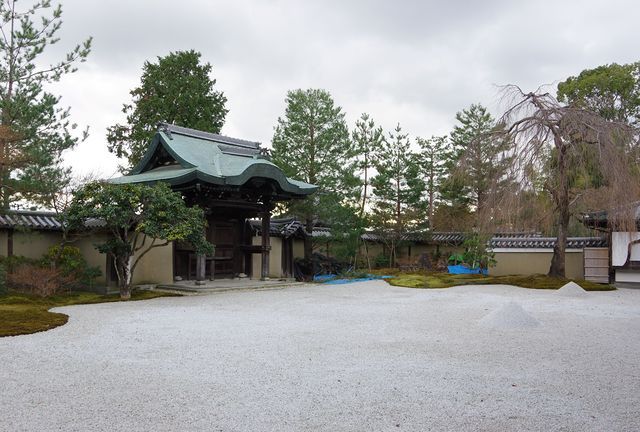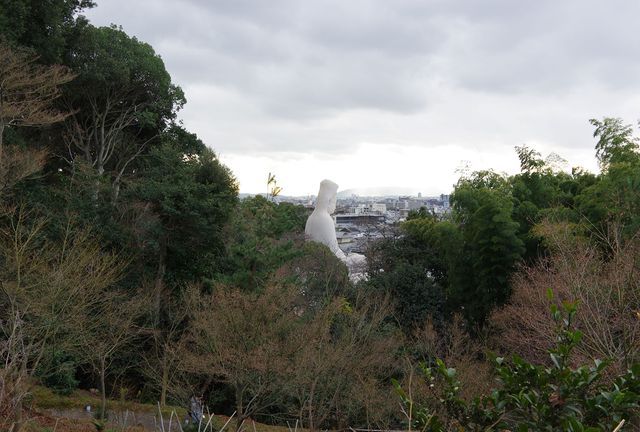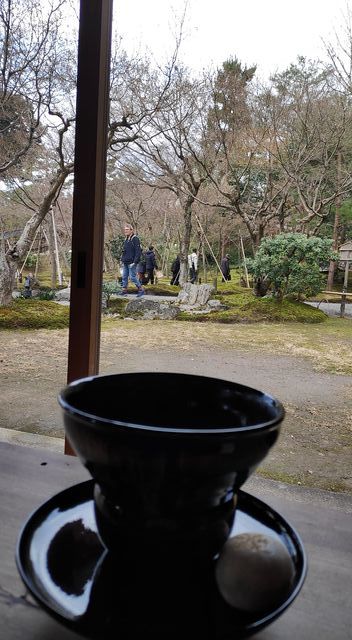 It's an odd thing to say - but I enjoyed Kodai-ji way more than I was expecting. It had reasonably gardens - some temple stuff to look at and even a place to buy Green Tea and a Sweet in a nice heated room.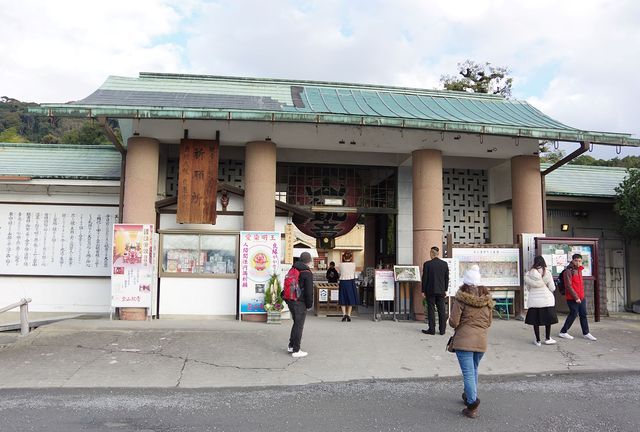 Located next to the exit of Kodai-ji temple, the Ryozen Kannon Statue costs 300 yen to enter and is a tribute to an unknown soldier from WW2. It was also a lot quieter than many other places in the vicinity and was more photogenic than expected.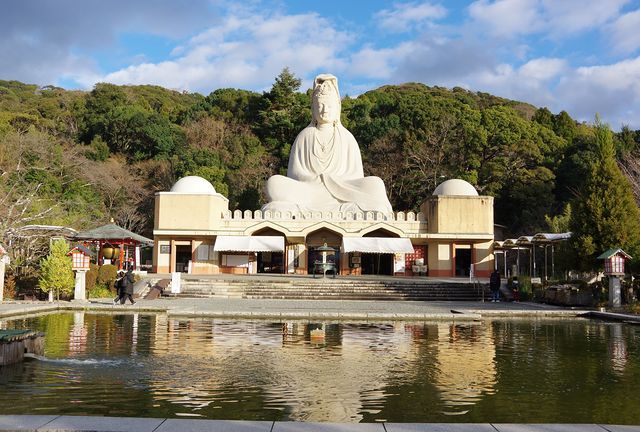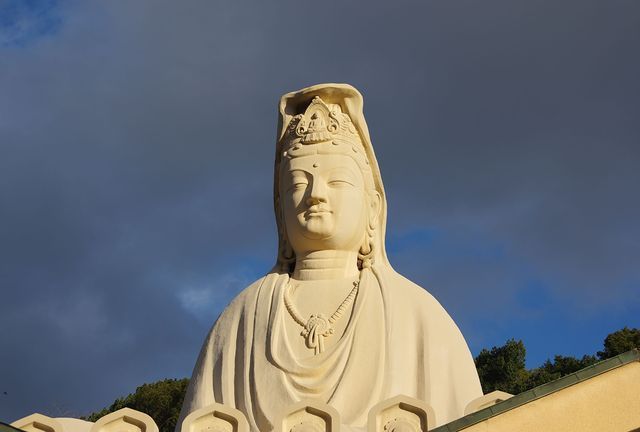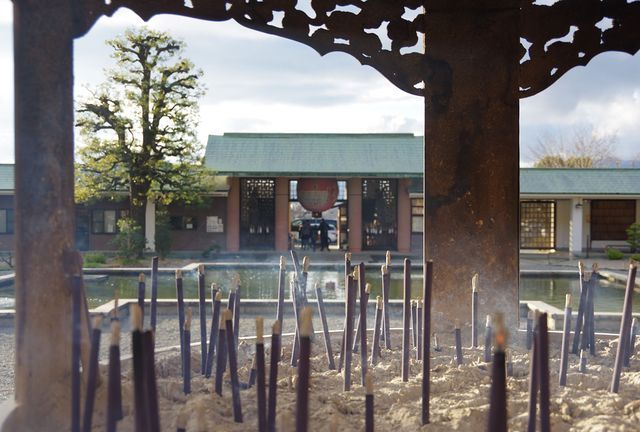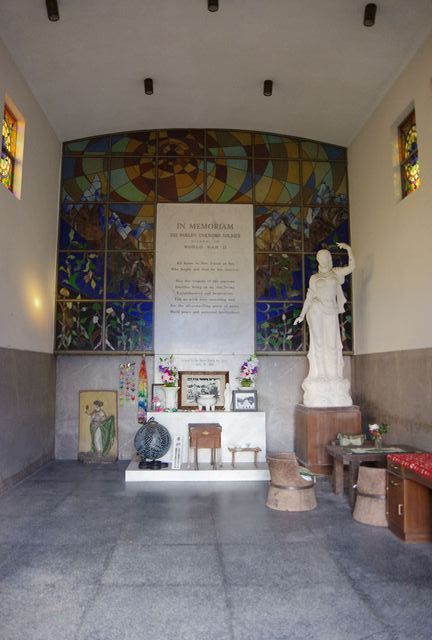 This temple really had an eclectic mix of different things to see and view. Probably the most interesting thing for me was calling Allied soldiers captured in captured lands "under Japanese Jurisdiction".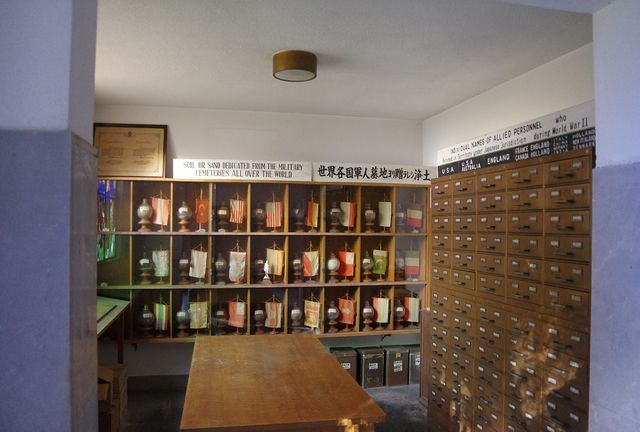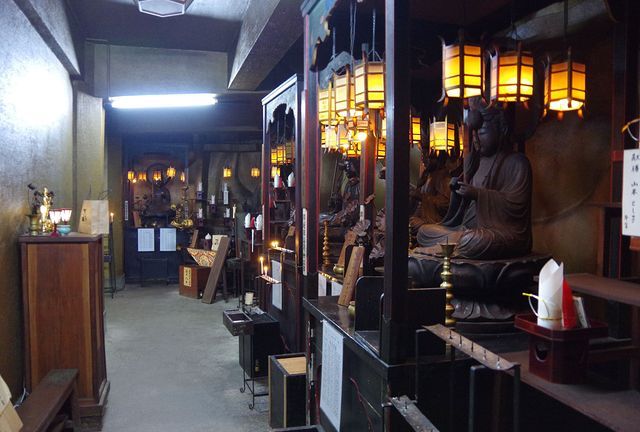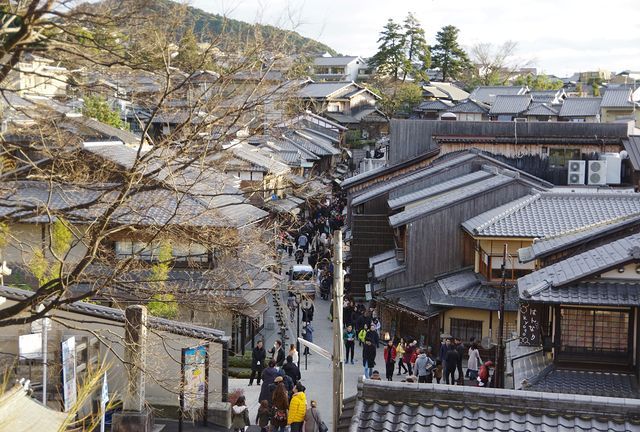 I really enjoyed this afternoon and was amazed about how I managed to dodge the crowds so much. It was not until I went home did I understand how busy Kyoto can get - and it's not even busy season! The one thing which was an embarrassment is how some tourists behave around certain areas of Gion where is states all over the place that photos are not allowed. It seems as though the main contributer to this problem (when I was there) is one country where I used to live - so I know the language spoken well. For tomorrow I'll be off to Nara.

Further information:

Kenniji Temple (https://www.kenninji.jp)
Yasui Shrine (http://www.yasui-konpiragu.or.jp/en/)
Entoku-in Temple (http://www.kodaiji.com/entoku-in/pdf/entokuin_e.pdf)
Kodaiji Temple (http://www.kodaiji.com/e_fee.html)
Ryozen Kannon Statue (http://www.ryozen-kwannon.jp/indexE.html)