Note: The opinions and views expressed in this user report are those of the individual author and do not necessarily reflect the opinions and views of japan-guide.com.
December 30, 2019 - Cold & Soggy Kyoto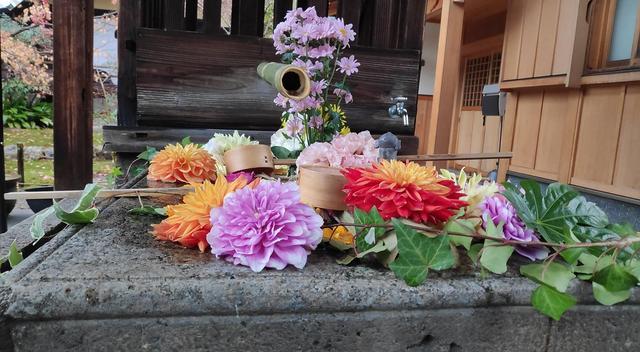 For my fifth and last day in Kyoto - I decided to visit some minor temples around Tofukuji due to the fact that most museums are closed due to it being a Monday and New Years Holidays. It also basically rained for the whole day as well which was not too fun. But anyway - there are places to go and gardens to explore.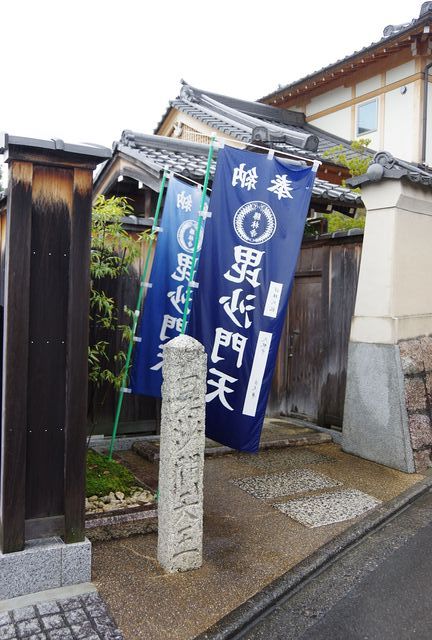 For my first stop today, I visited Shorin-ji temple just as they were starting Zen Meditation lessons. Due to this it was not possible to see the garden and such. They do interesting artistic things sometimes from the photos I've seen online though and the opening picture was from this temple today.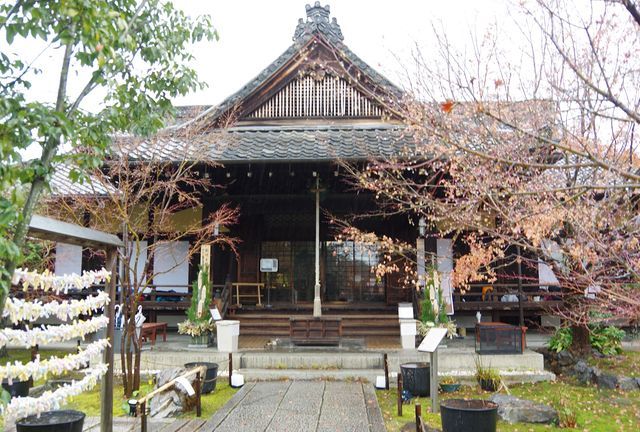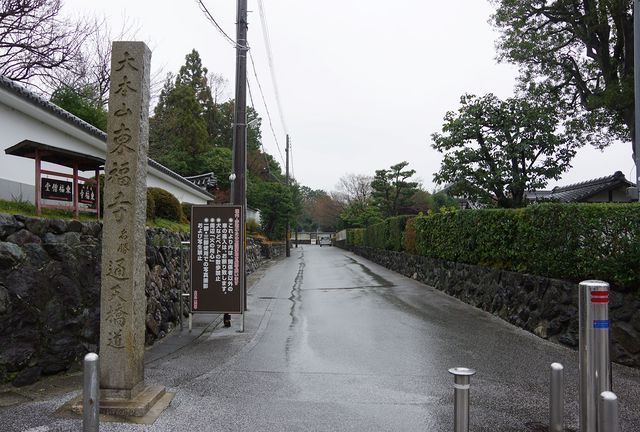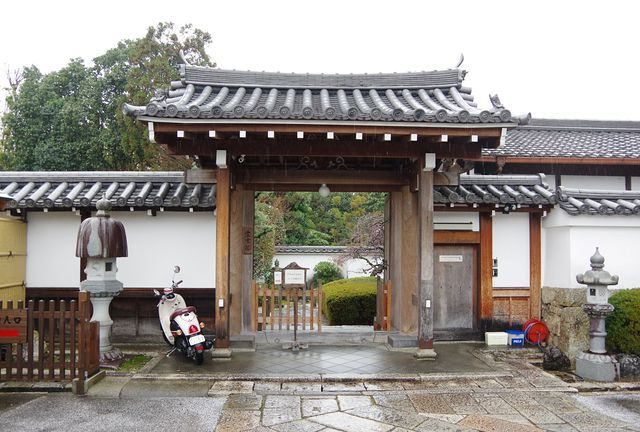 Another temple which is meant to have a nice Zen garden was Reiun-in - but this was also closed due to New Year holidays.
Another small temple which is meant to have a nice Zen garden was Tofukuji Ikkain which was also closed. Thankfully this was the last of "those temples" today that were closed.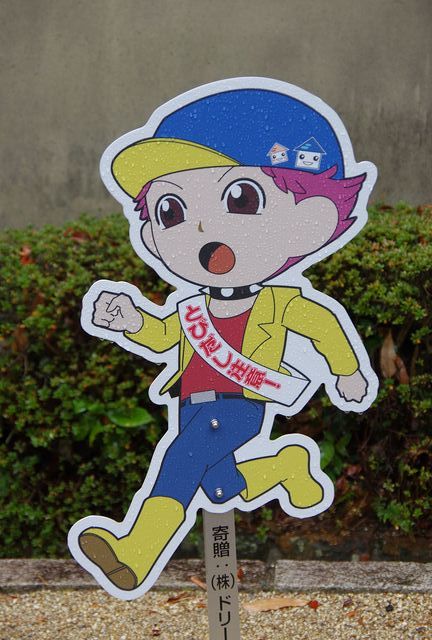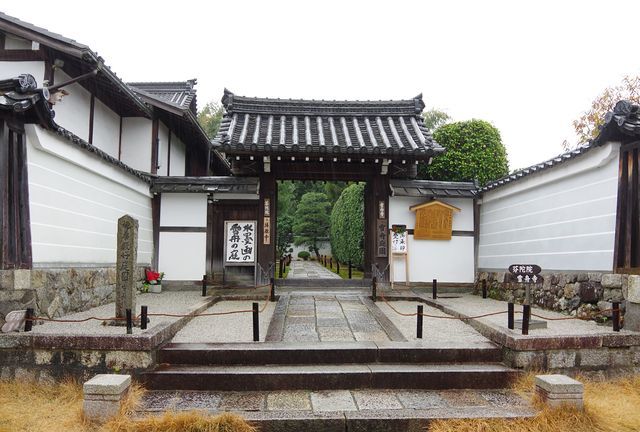 My first actually open temple today was Funda-in which is home to a mossy Zen garden and there are some nice tea rooms to boot. It costs 300 yen to enter and is also a sub-temple of Tofukuji.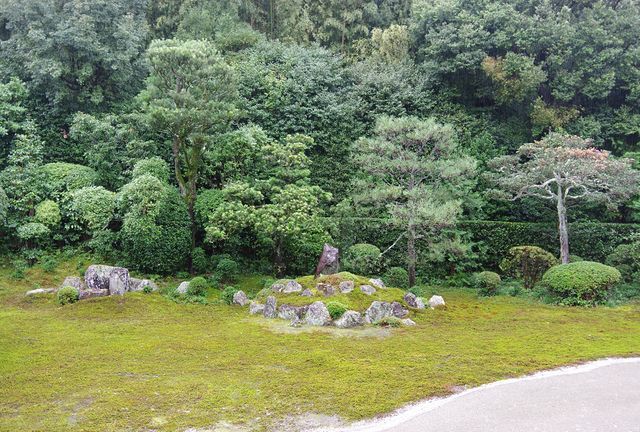 The larger southern garden was said to be laid out by Sesshu in the 15th century and is known as the Garden of a Crane and a Turtle.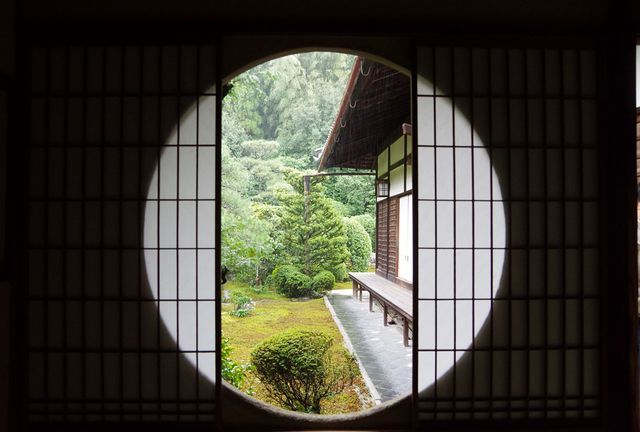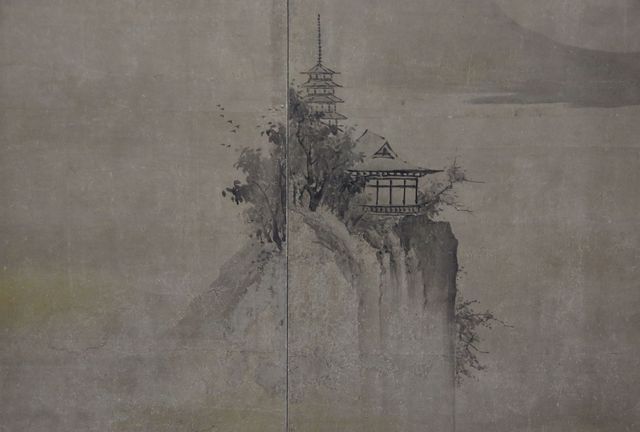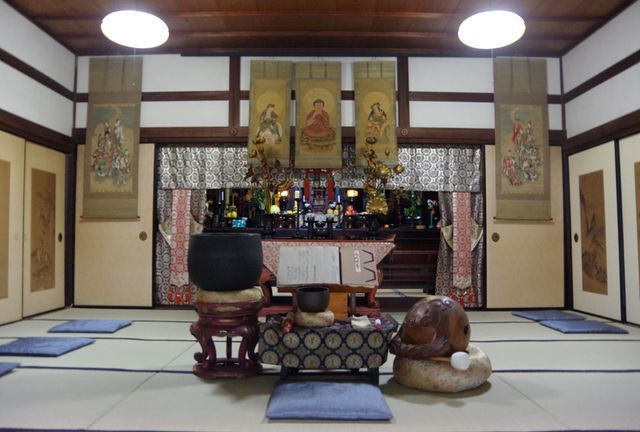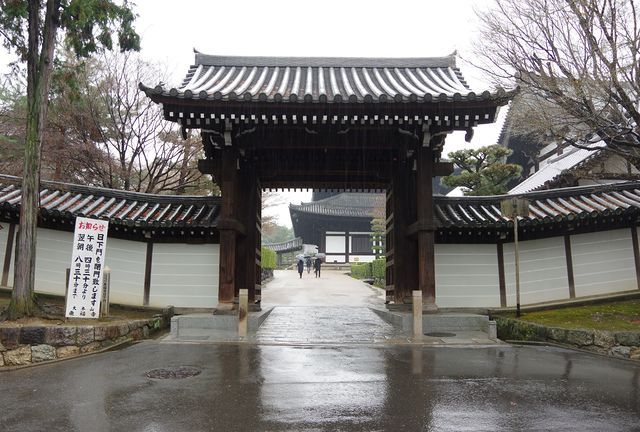 My next stop was Tofukuji temple which is known mainly for it's fall colors. There are two paid sections here - but many of the larger impressive buildings can still be viewed for free.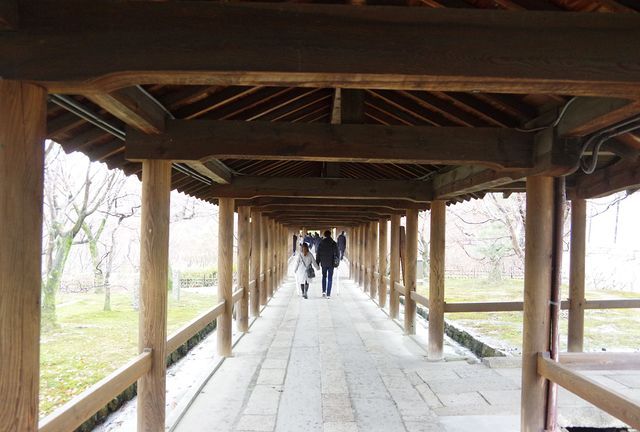 My first paid area was Tsutenkyo Bridge and Kaisando Hall which costs 400 yen to enter. It's also the area which is famous for huge crowds in fall as it's surrounded by a large number of maple trees.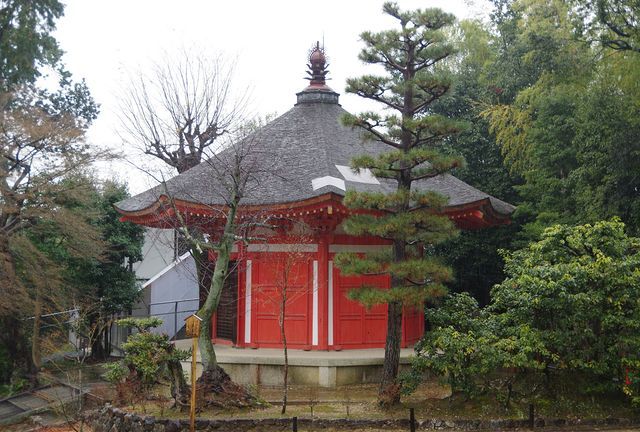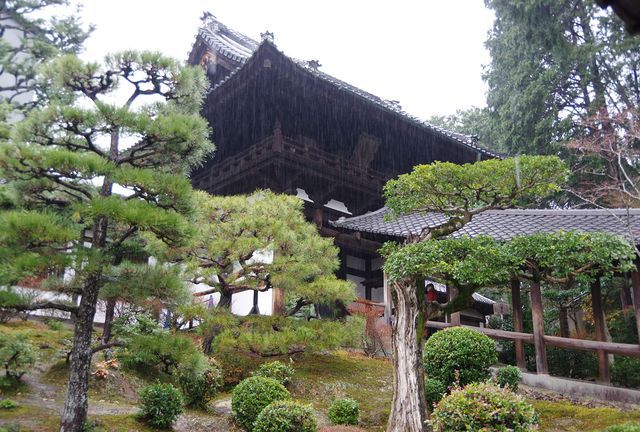 The garden around the Kaisando Hall is still viewable at the present and is quite nice - but the main building is currently under renovations until 2022.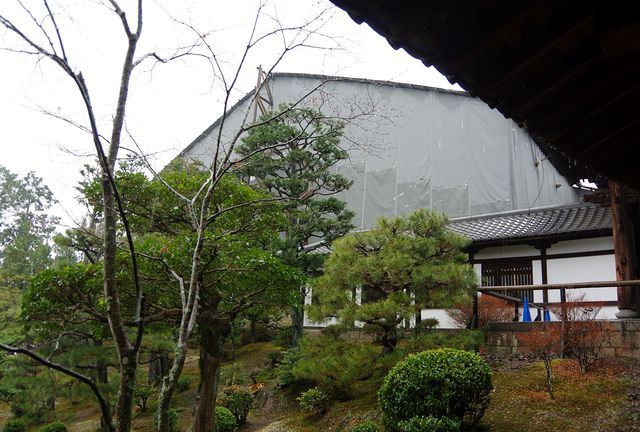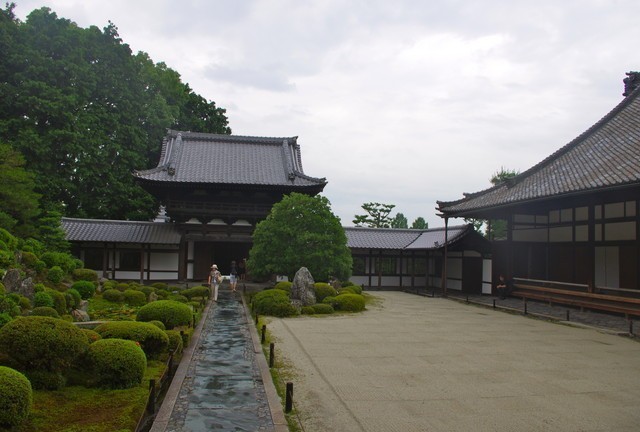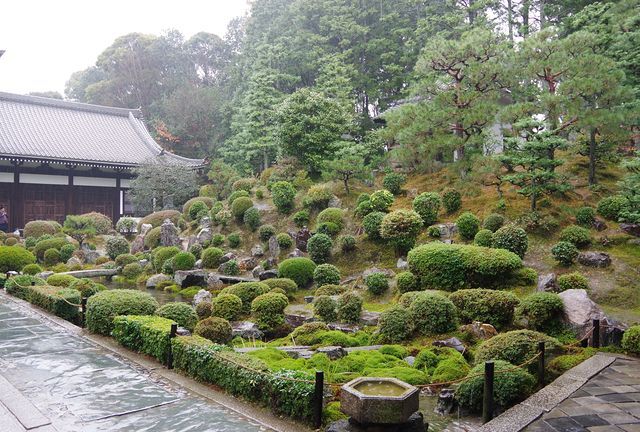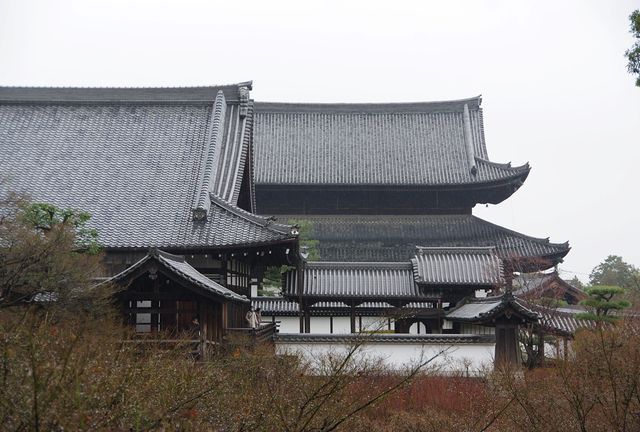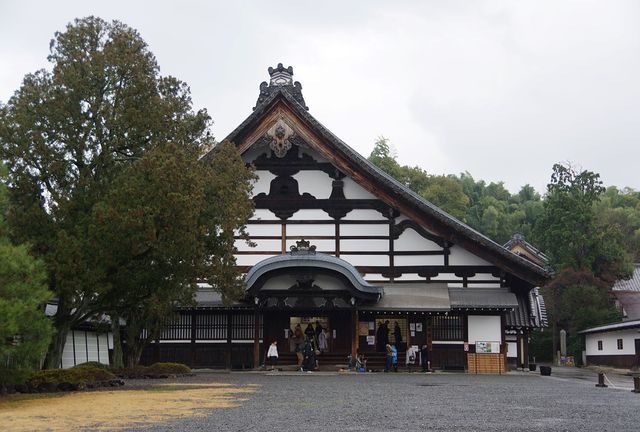 The other paid section of Tofuku-ji is the Hojo and gardens which also costs 400 yen. In fall - there is also a nice view of the maple trees from out the back. However - it's the Zen garden here which steals the show.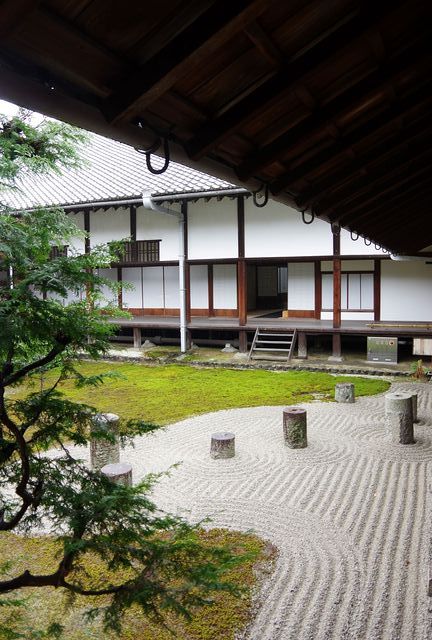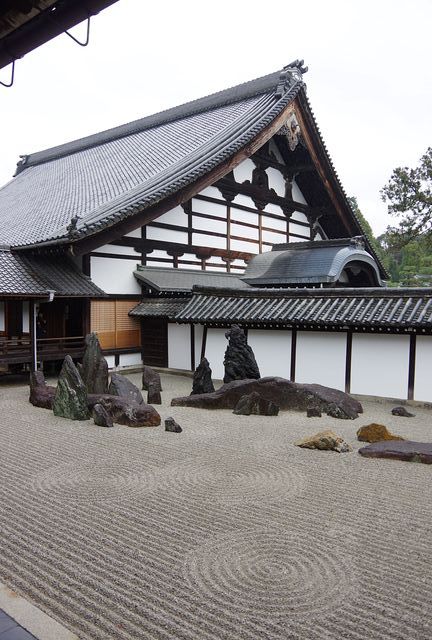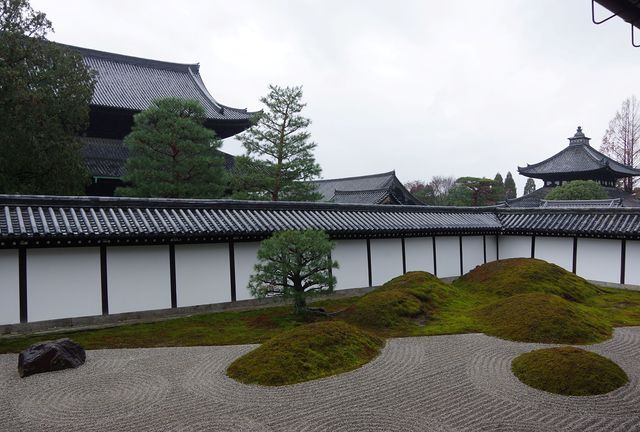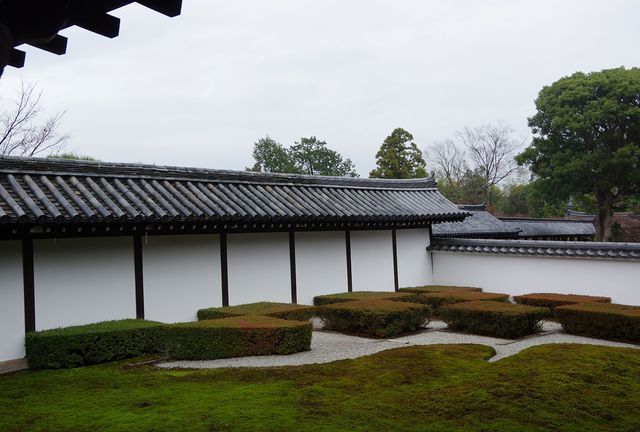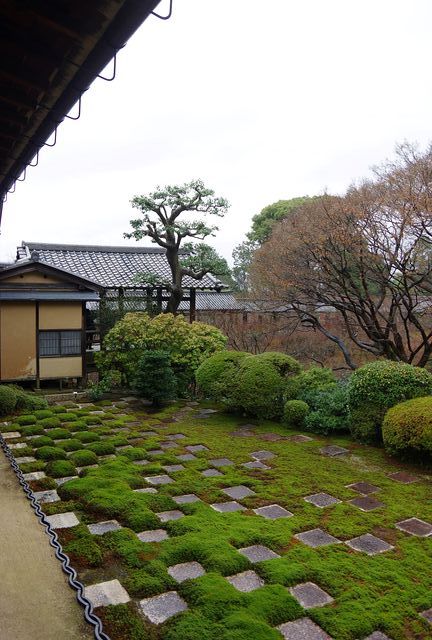 The Hojo is not too old by Japanese standards (just over 100 years) but it was the first time a major Hojo had a Zen garden on all 4 sides. Each of the 4 gardens is different but the southern garden is what steals the show.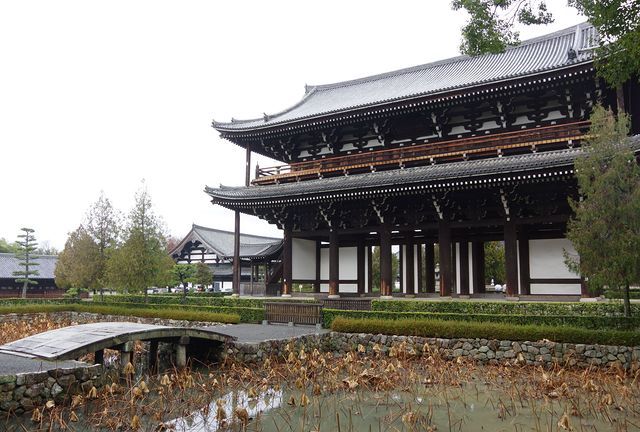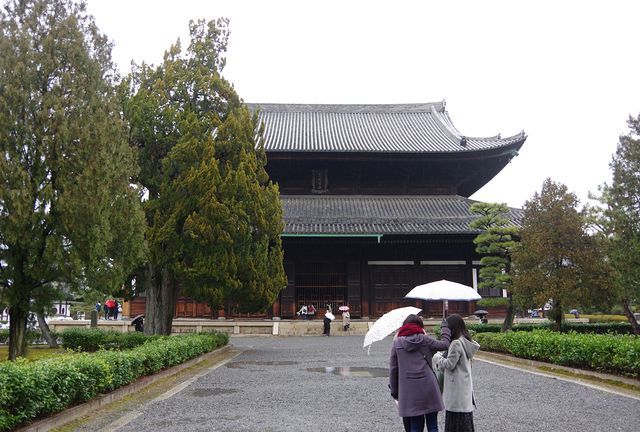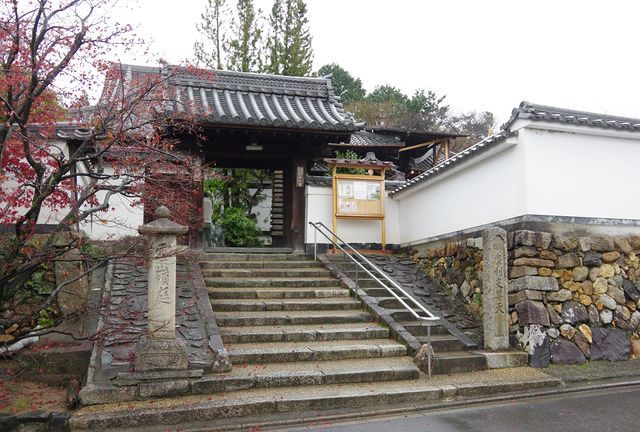 My last temple visited near Tofukuji was Komyo-in Temple which costs 300 yen to enter and is quite an interesting Zen garden. As it's a bit out of the way - crowds tend to be a lot smaller as well.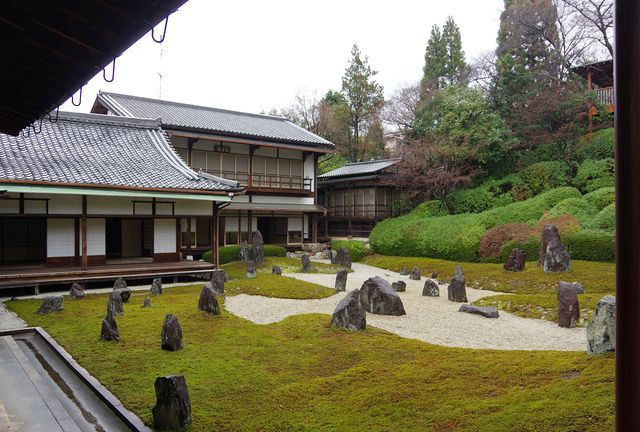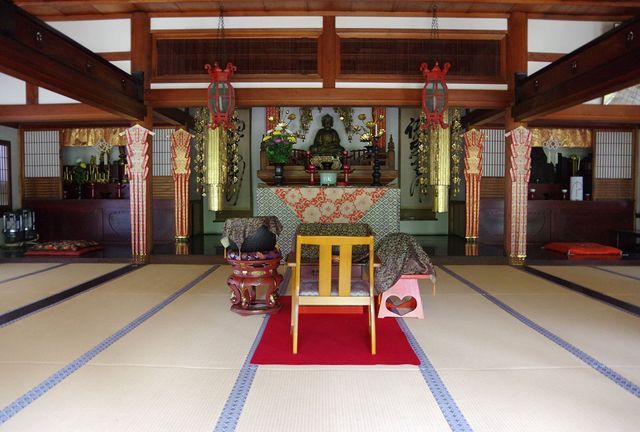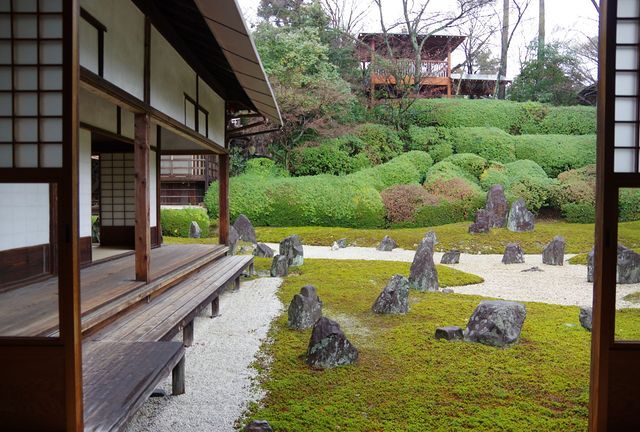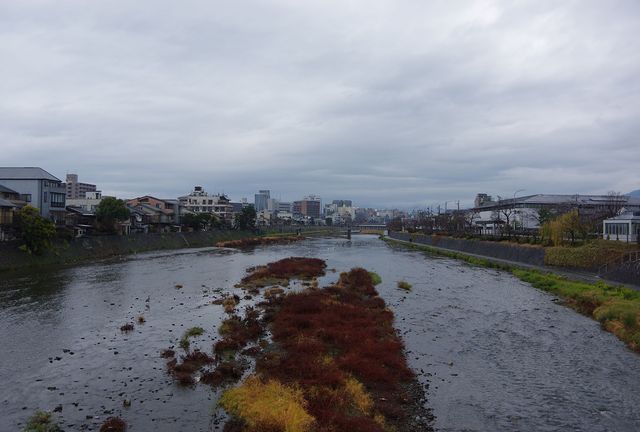 As I still had a few hours until I had to leave for Osaka to catch a plane to Kagoshima (more on that later) I decided to catch a train for 2 stops to Shichijo Station.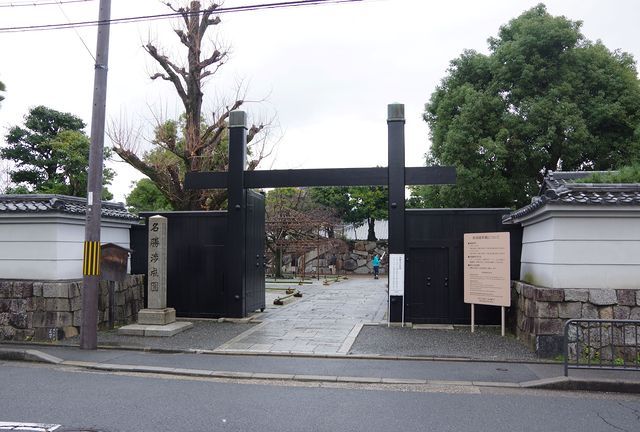 Shosei-en garden is an 8 minute walk from Shichijo Station and costs 500 yen to enter. It also include the most expensive brochure I've ever received from a garden or temple - it looks as though they should be charging 500 or 1000 yen for it! It's 26 pages long!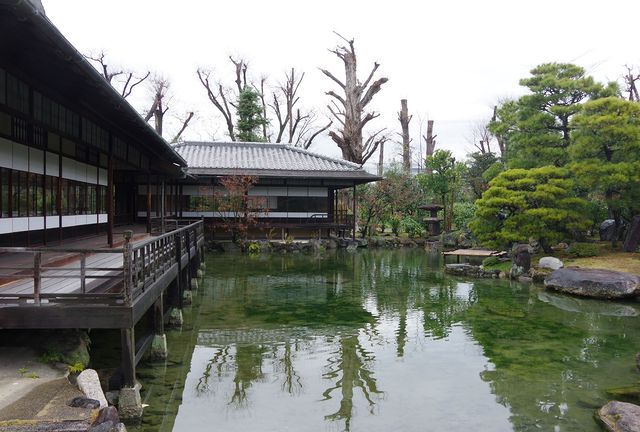 The garden itself is not that largest in Kyoto and may not be as refined as the Katsura Imperial Villa, but it definitely has it's charms.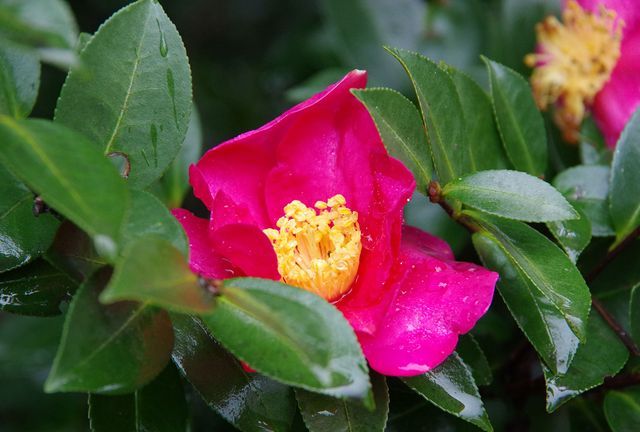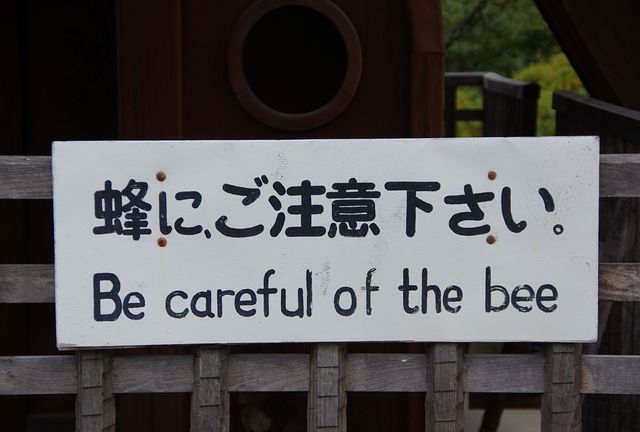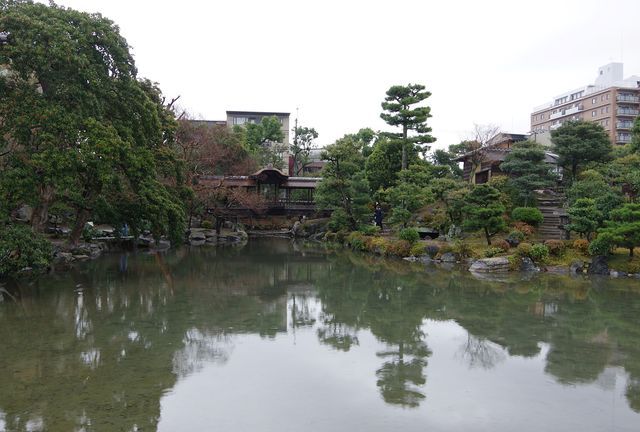 Something to take into consideration is the East part of the pond is currently being worked on until March 30 2020. It's an odd thing to say - but this is the part of the garden that you can't walk around and can't see most of the time so it's kind of wasted space anyway.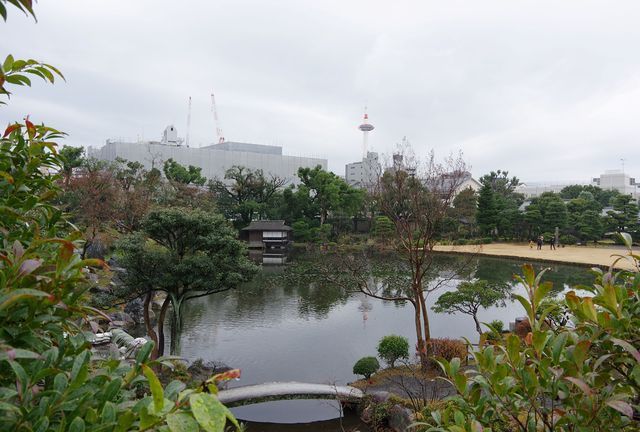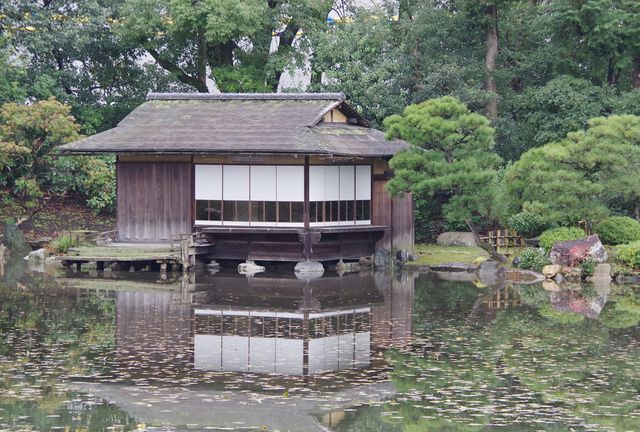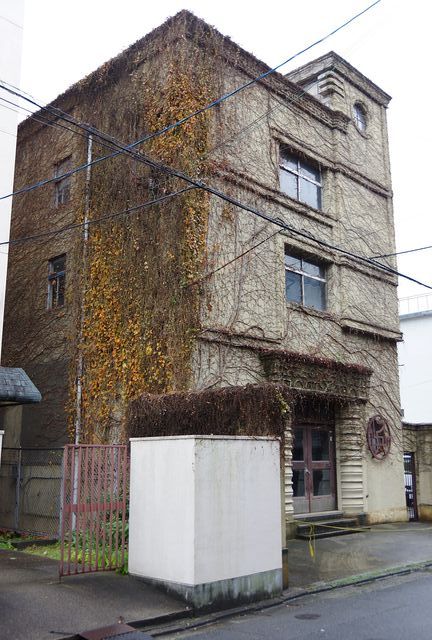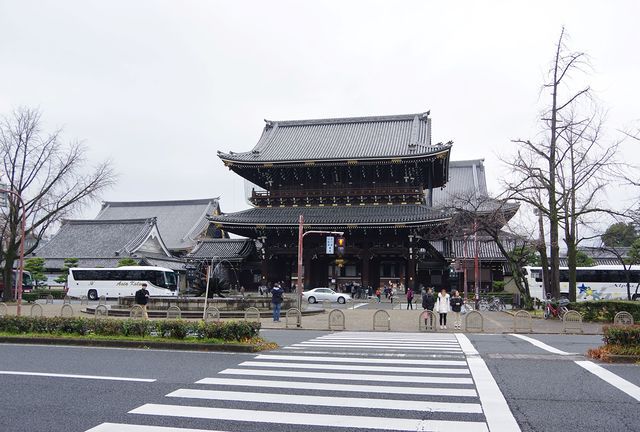 My last stop in Kyoto was Higashi-Honganji Temple - not because I wanted to come here but because it was on the way back to my hotel. It would be either a 20 minute walk or 16 minute train ride with train switch at Kyoto station (yuck!)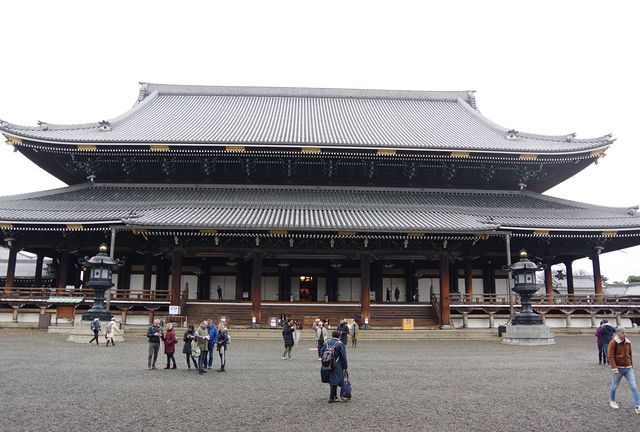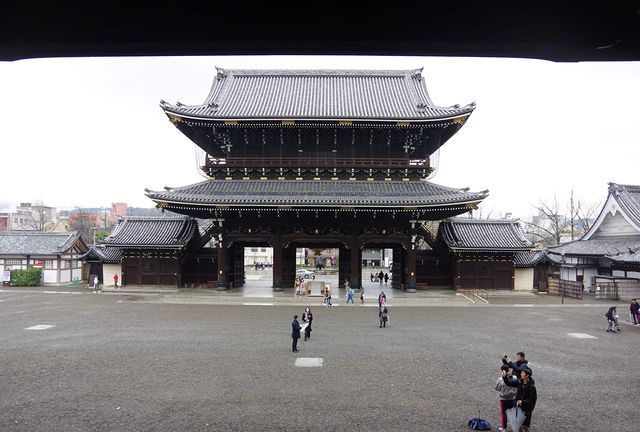 This temple is free to enter and the halls are quite large and imposing. Due to this temple being free and there are spaces for 20 or so buses at the front - it can be tour bus central. But thankfully - there are not too many tour buses today.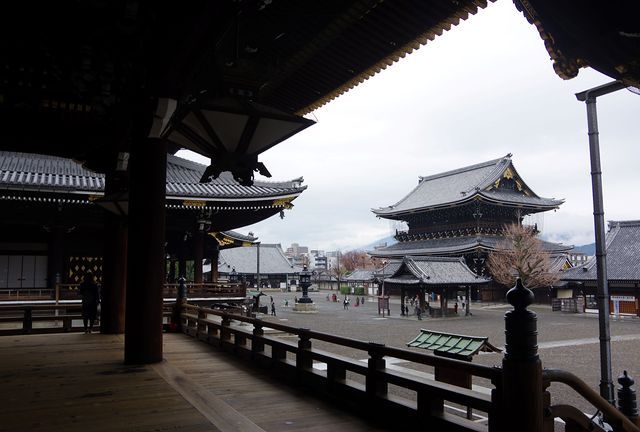 In general, I've really enjoyed my last few days in Kyoto and I keep discovering that all different sections have small places to discover. There are a few areas I would like to visit such as the Kibune and Kurama walk (was raining or did not feel like a long walk on that day) or the Nagaoka area when everything is open. Unfortunately - I have finished my trips to Honshu so I'll have to leave these unfinished. For my next post - I will be completing some short walk in Yakushima.

Further information:

Shorin-in Temple (http://shourin-ji.org/english/)
Reiun-in Temple (http://www.gshuhou.com/LP/reiunin/)
Tofukuji Ikkan Temple (https://www.ikkain.com/)
Tofukuki Temple (http://www.tofukuji.jp/english/index.html)
Komyo-in Temple (http://www.komyo-ji.or.jp/)
Higashi Honganji Temple (http://www.higashihonganji.or.jp/english_top/)