Half of Yamadera & Zao Snow Monsters
Note: The opinions and views expressed in this user report are those of the individual author and do not necessarily reflect the opinions and views of japan-guide.com.
February 16, 2013 - Half of Yamadera & Zao Snow Monsters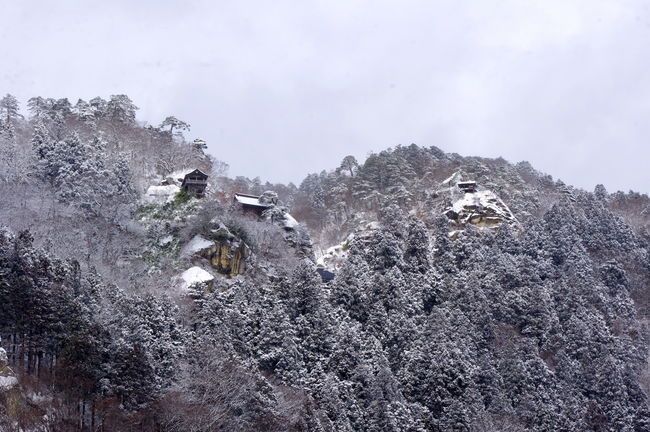 On the same day as Sean, I went to Yamadera & Zao Onsen. Both can be easily covered in the same day dependent on weather conditions. Yamadera is around 18 minutes via train from Yamagata but trains can be quite infrequent. Buses run to Zao Onsen roughly every hour in winter.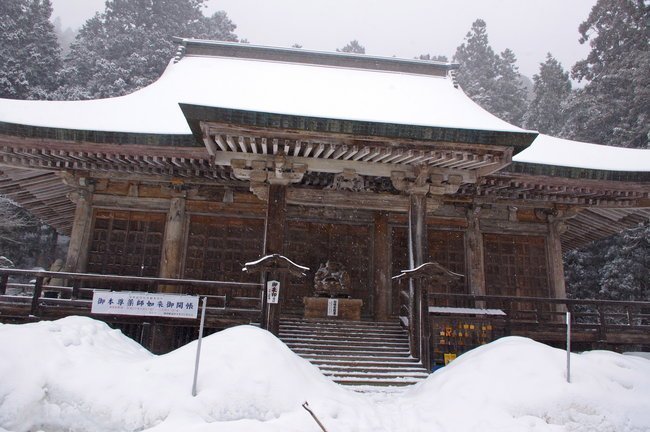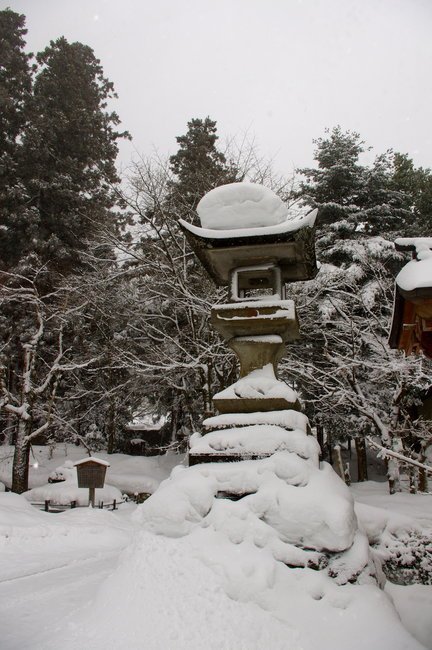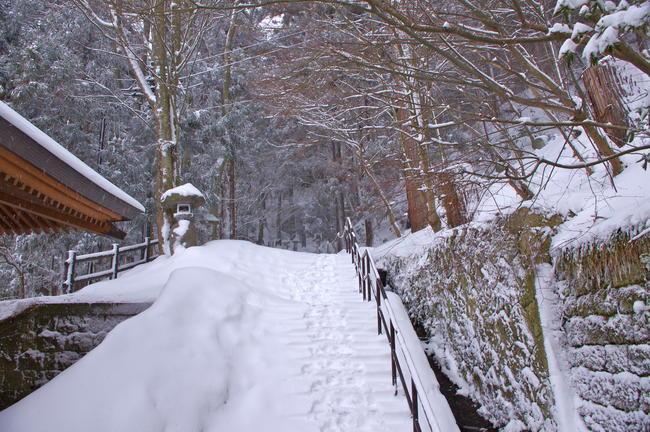 I was wondering why not many people visit Yamadera during winter - now I know. It's hard to get up specifically if it won't stop snowing.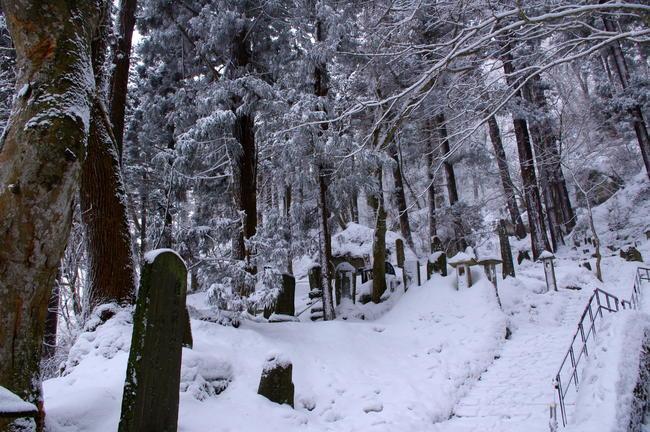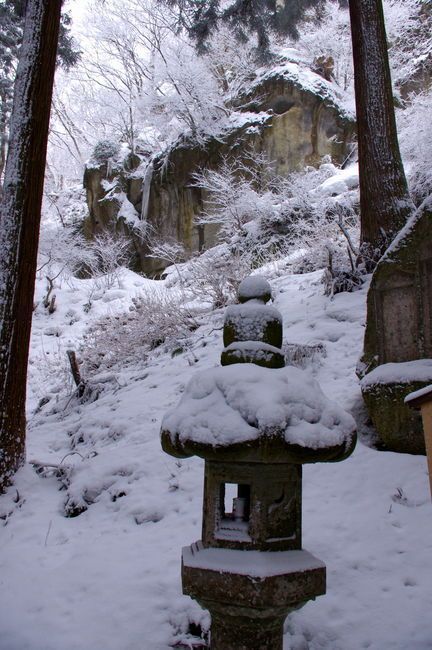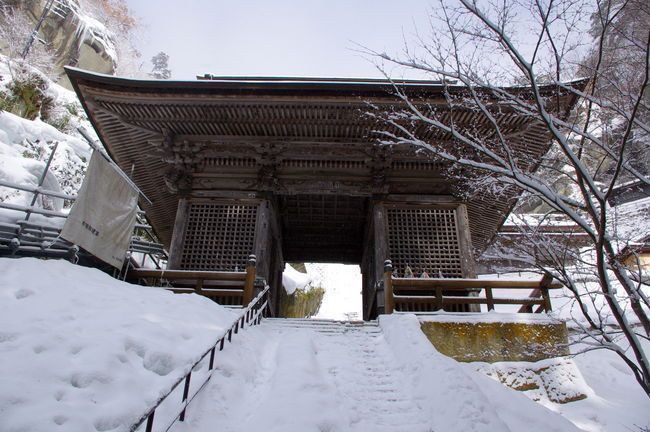 This is as far as I could go today which is about half way. After three attempts at getting up and sliding down 10 stairs, I decided to give it a day. On a positive note - it gives me a good reason to visit again in summer as there are numerous 90-120 minute walks in the area.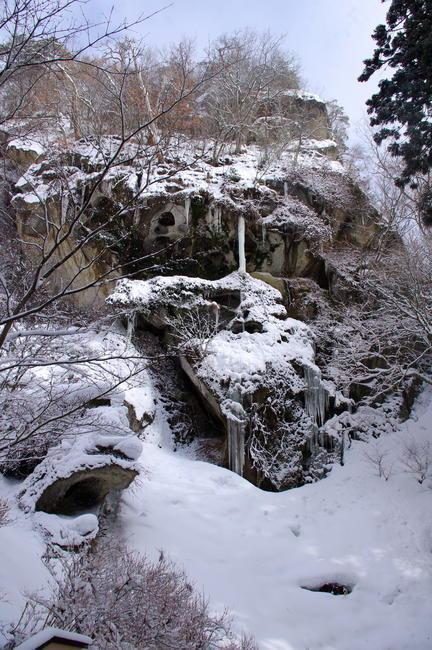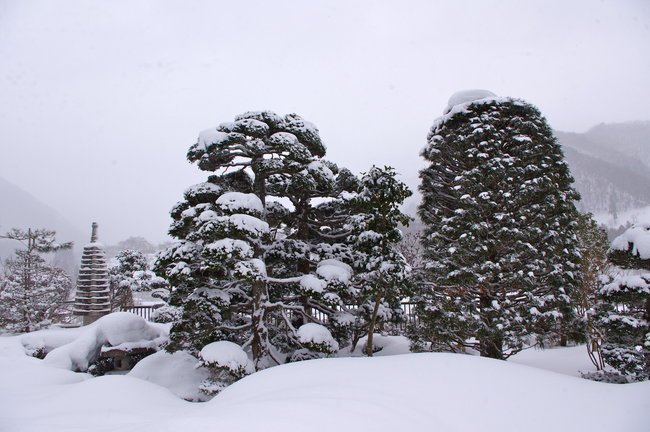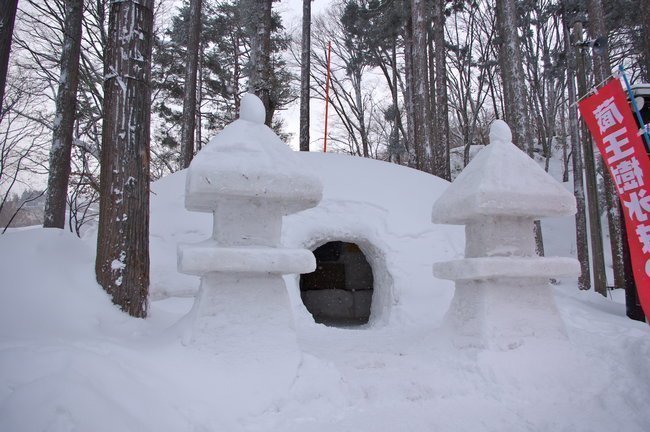 Welcome to Zao Onsen. This is what greets visitors as you approach the first ropeway to the Snow Monsters.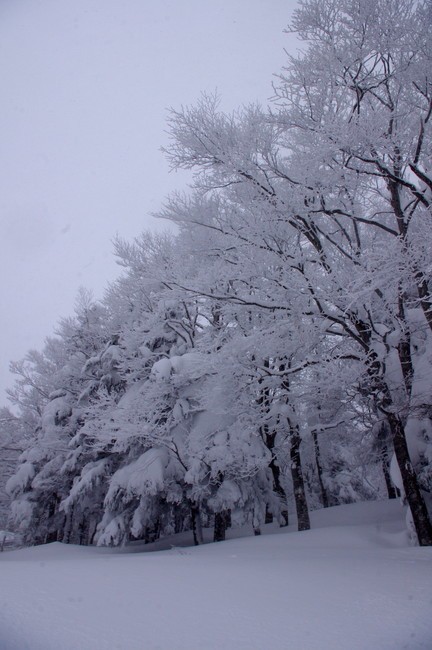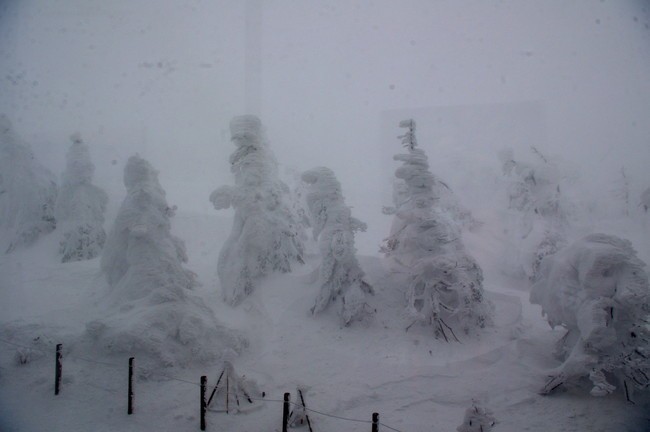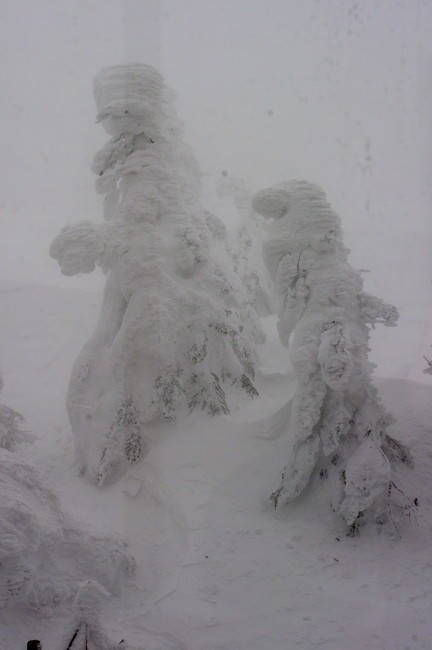 The pics might not be as good as Sean's, but you get an idea of the amount of snow up here. It was very windy and in blizzard like conditions - thus the snow on the lens.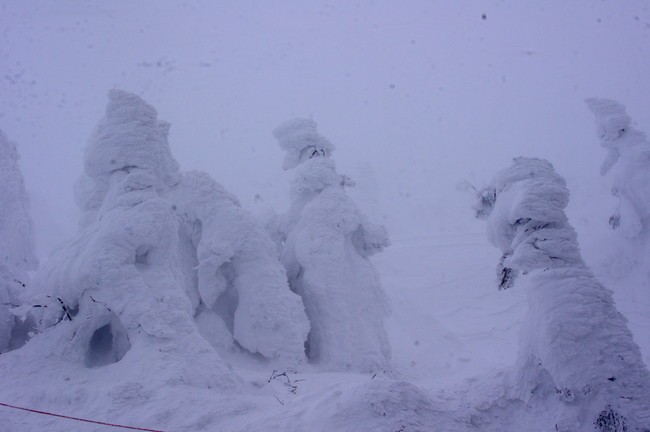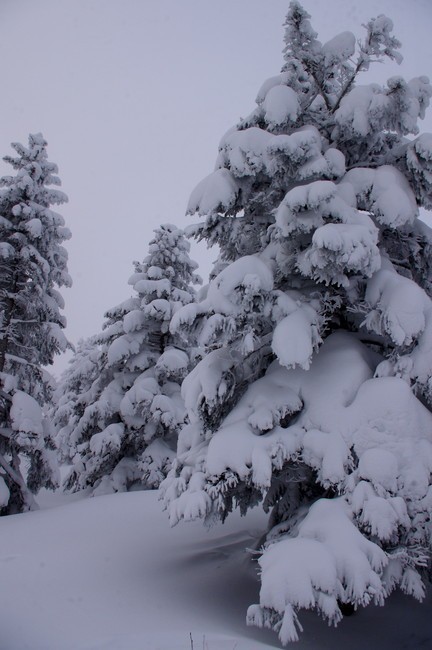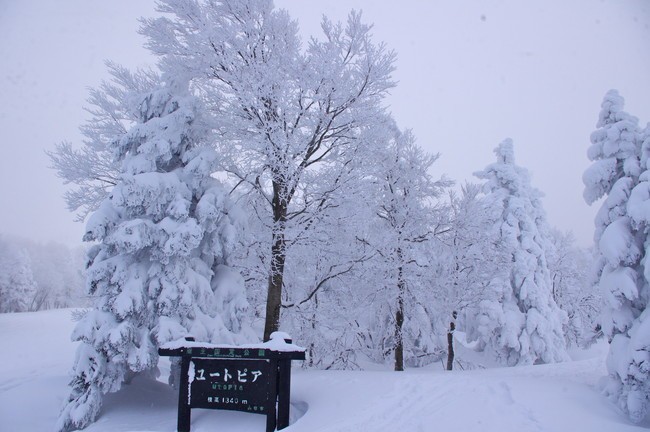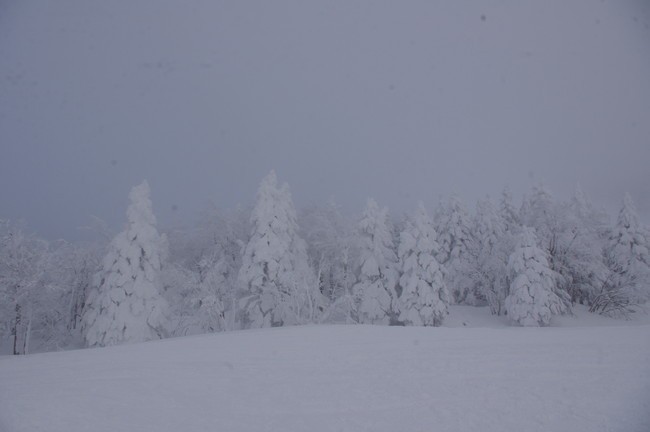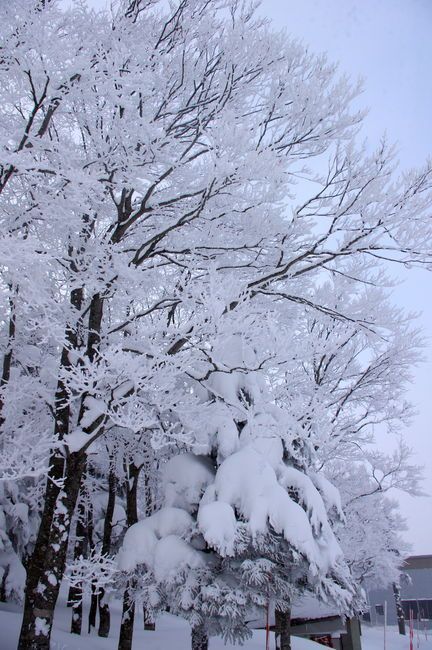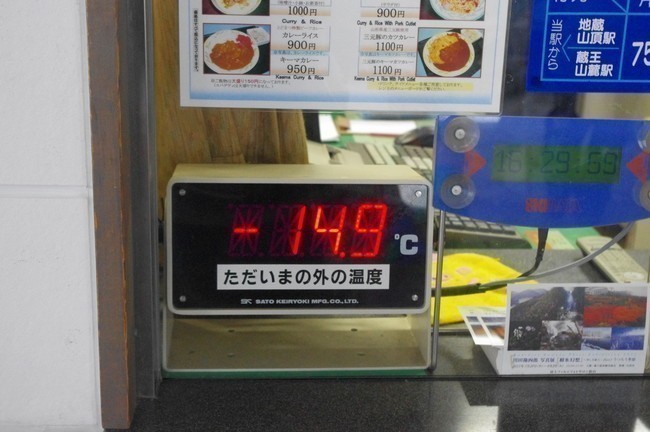 Hmmm, -15 C or Curry Rice?? This temp is from the second ropeway and not the top.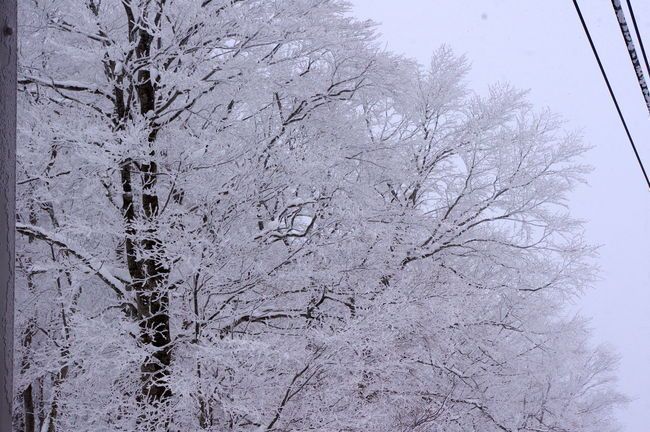 This will be my last post for a couple of weeks - I'm hoping to post from the Kawazu Cherry Blossom festival on the Izu Peninsula in early March.