Kawasaki - On & Off The Beaten Track
Note: The opinions and views expressed in this user report are those of the individual author and do not necessarily reflect the opinions and views of japan-guide.com.
February 24, 2013 - Kawasaki - On & Off The Beaten Track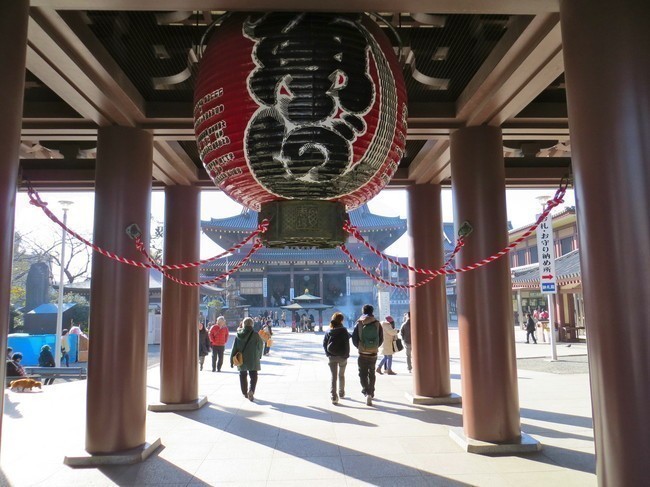 For today, I visited the Kawasaki Daishi temple, Daishi-koken Chinese Garden, Nihon Minkaen Open Air Museum & the Kawasaki Forest Park. All are a fair distance from Kawasaki station and require changing trains and fair walks from the station.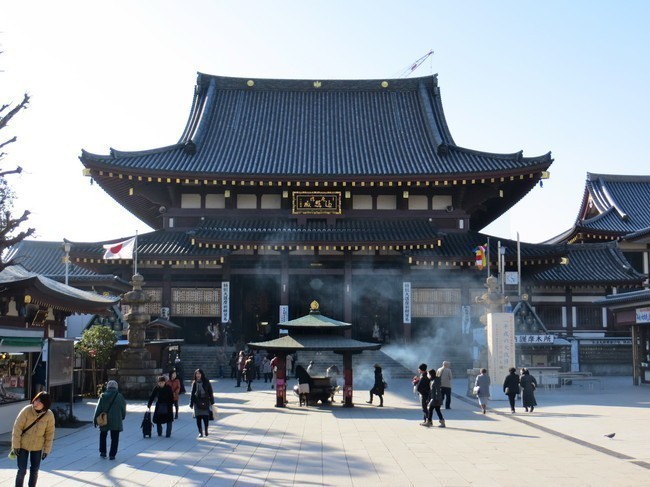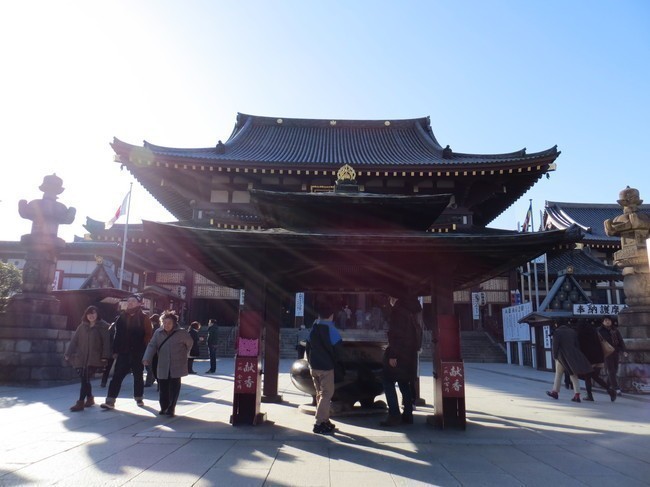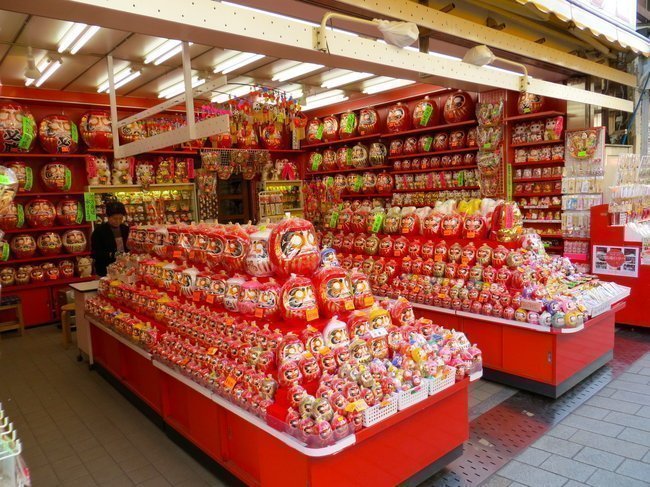 One of the many Daruma Doll shops on the way to Kawasaki Daishi temple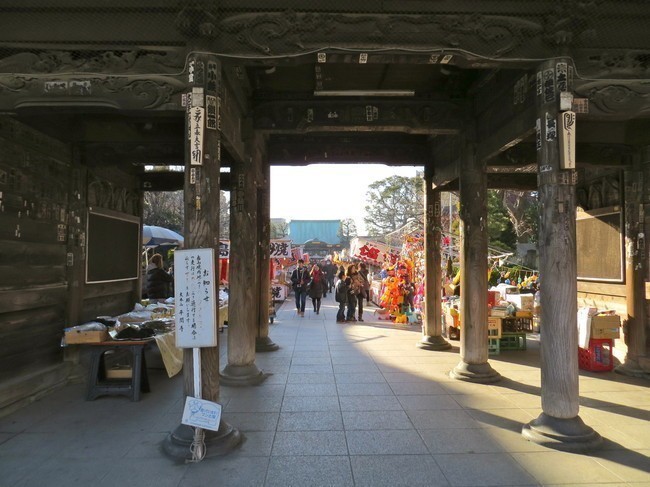 Thankfully, there was a matsuri starting up at the temple as I was leaving. I don't know why - but I get real hungry when I go to a matsuri which probably has something to do with the street food.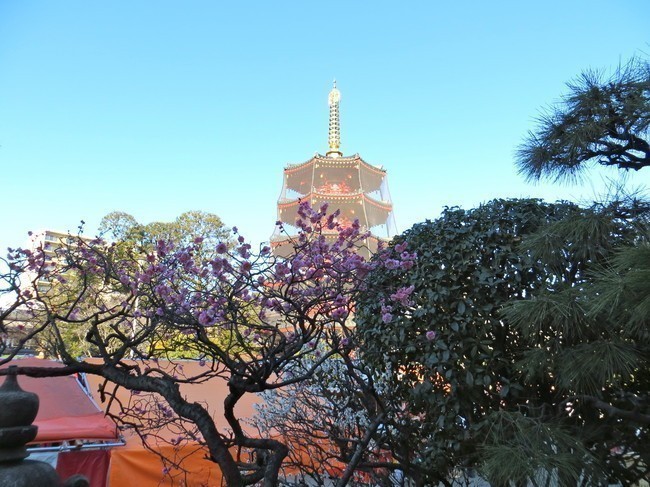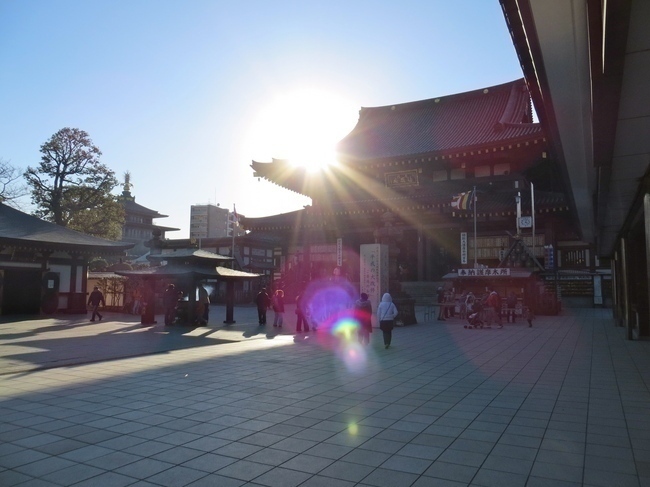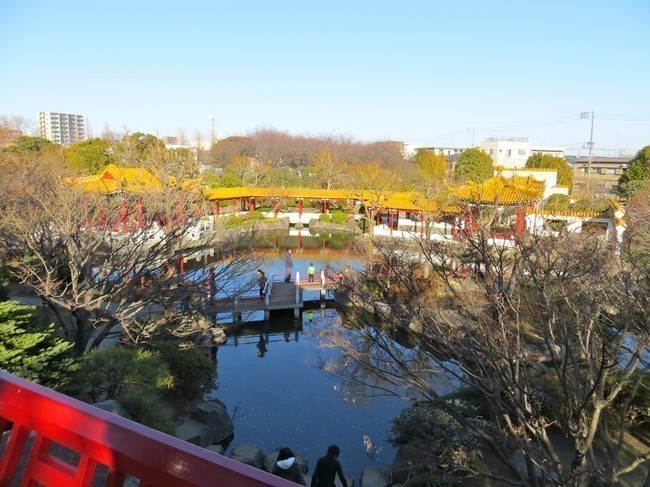 Behind the Kawasaki Daishi temple is a large park. As Shenyang is a sister city to Kawasaki, they have made the Daishi-koken Chinese Garden. It's quite nice in winter, but will be even nicer in warmer weather. Unlike most Japanese gardens, there is no shortage of places to sit and take in the view.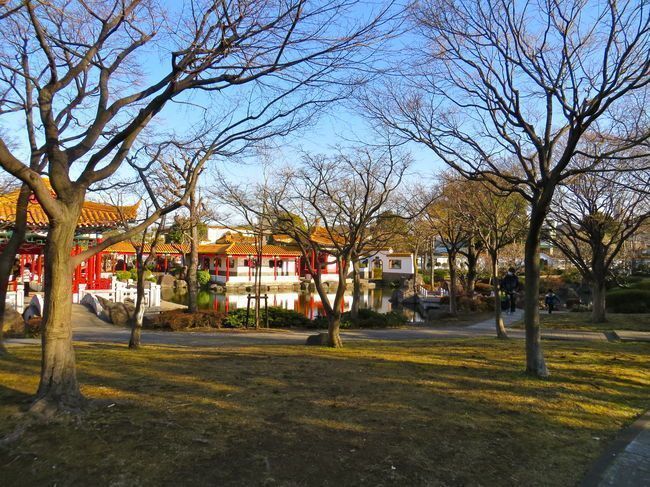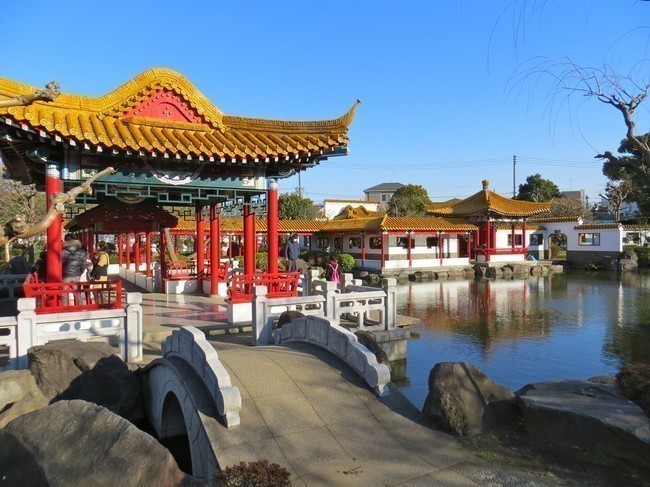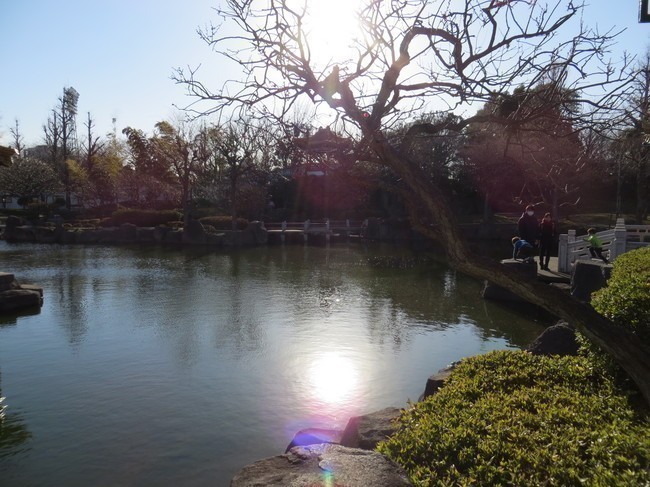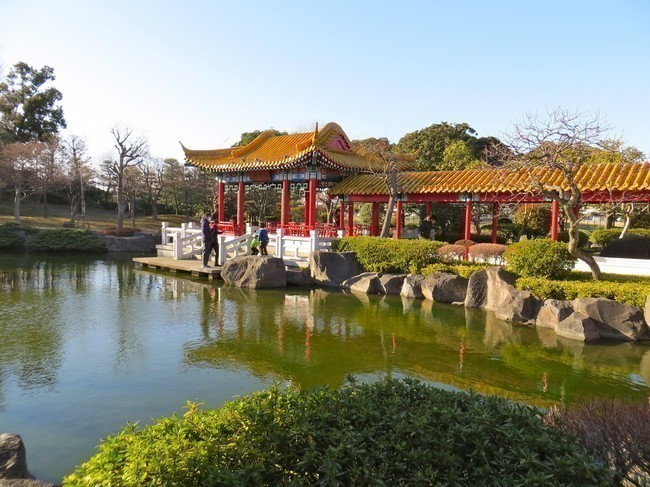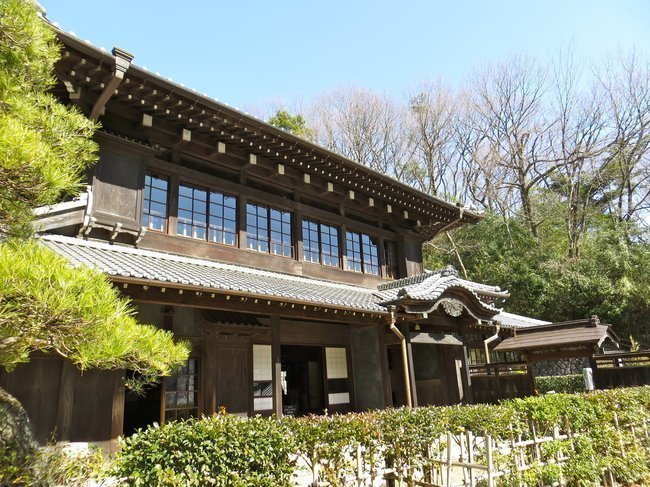 The first main building in the Nihon Minkaen Open Air Museum. It costs 500 Yen to enter and there is excellent English information by Japanese standards for this museum. The museum itself is found in the Kawasaki Forest park which has museums, gardens, open grassed areas and wooded areas to enjoy. I would highly recommend coming here for a whole day with the family for a picnic. There is also a reasonable cafe or Soba restaurant here as well.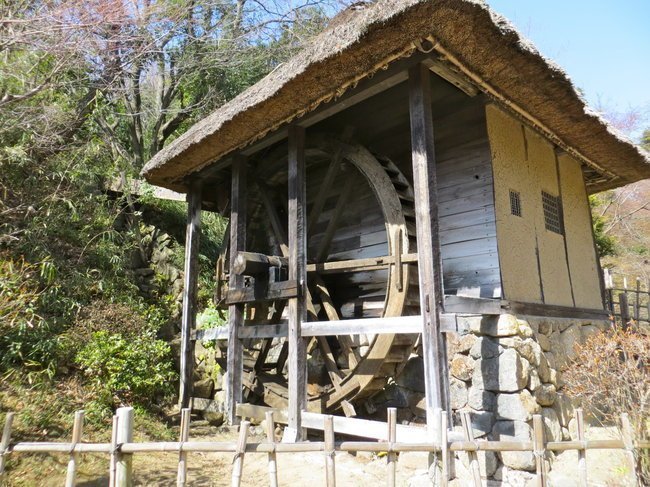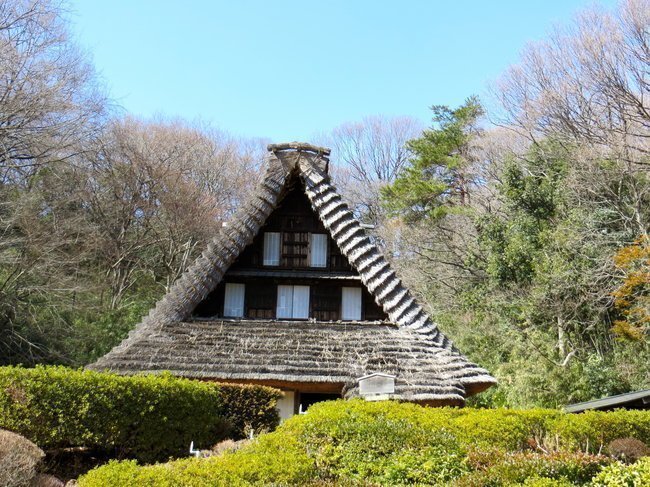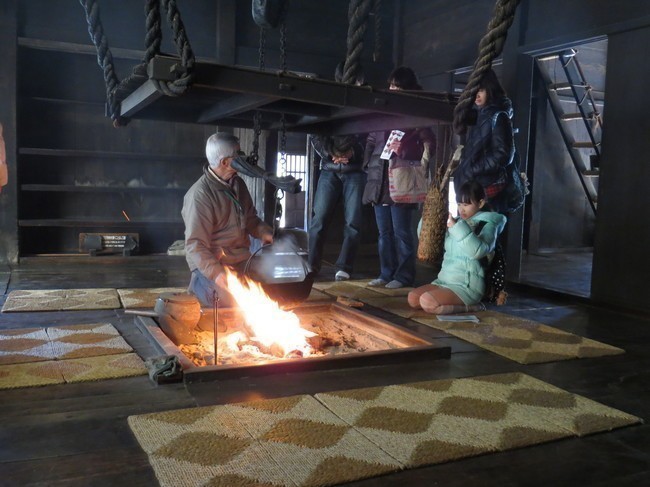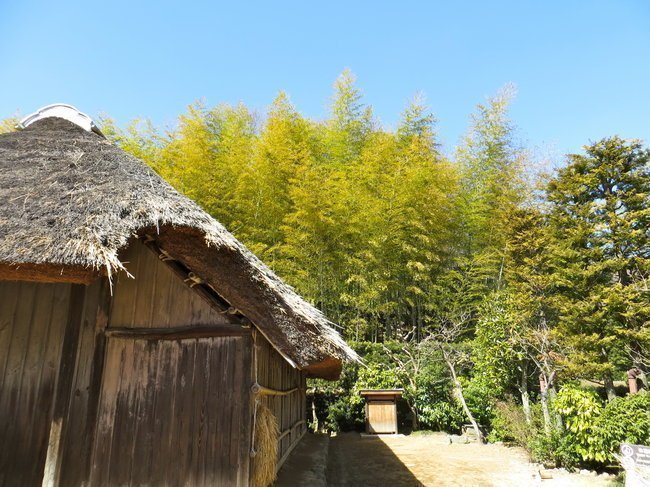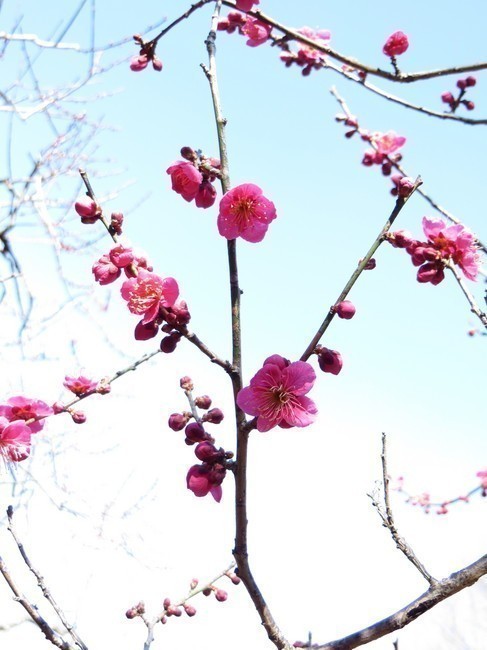 Just past the Iris garden is the Plum Garden at Kawasaki Forest Park. Due to the cold weather lately, my guess is this place will be in full bloom in around 2-3 weeks. Most trees only had buds, and the trees with flowers were only starting to bloom.